Every editorial product is independently selected by our editors. If you buy something through our links, we may earn commission.
Whether patterned or solid, cropped or long, fitted or loose, the perfect top has the power to transform any ensemble. Zara makes some trendy styles that will look good with any bottom.
The jacquard bodysuit will pair well with your go-to denim cutoffs for a weekend uniform, while the halter top will be the perfect number for the next date night. Scroll on for the tops we're loving from the retailer, and prep your closet for these stylish new additions.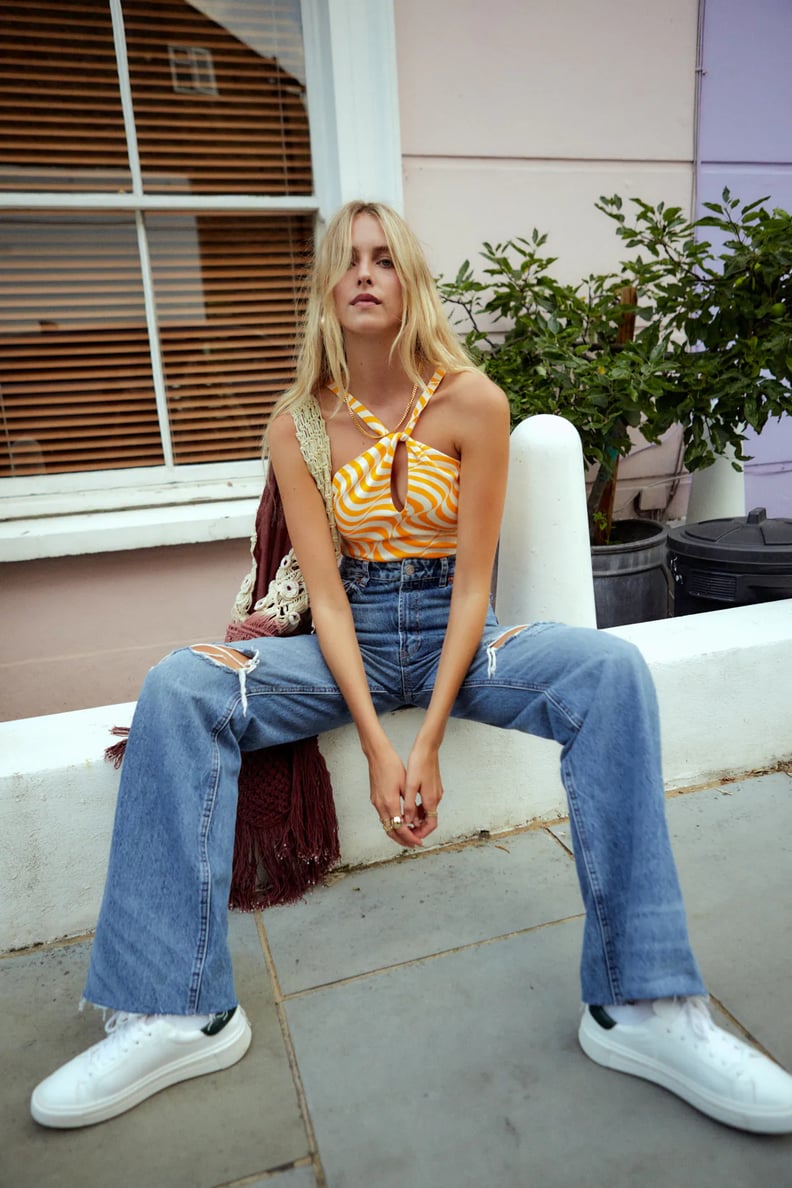 For a Splash of Yellow: Print Crop Top
The shape and print of this Print Crop Top ($30) make it flattering and cheerful. Paired with wide-leg jeans, denim cutoffs, or slip skirts, it will look effortlessly stylish.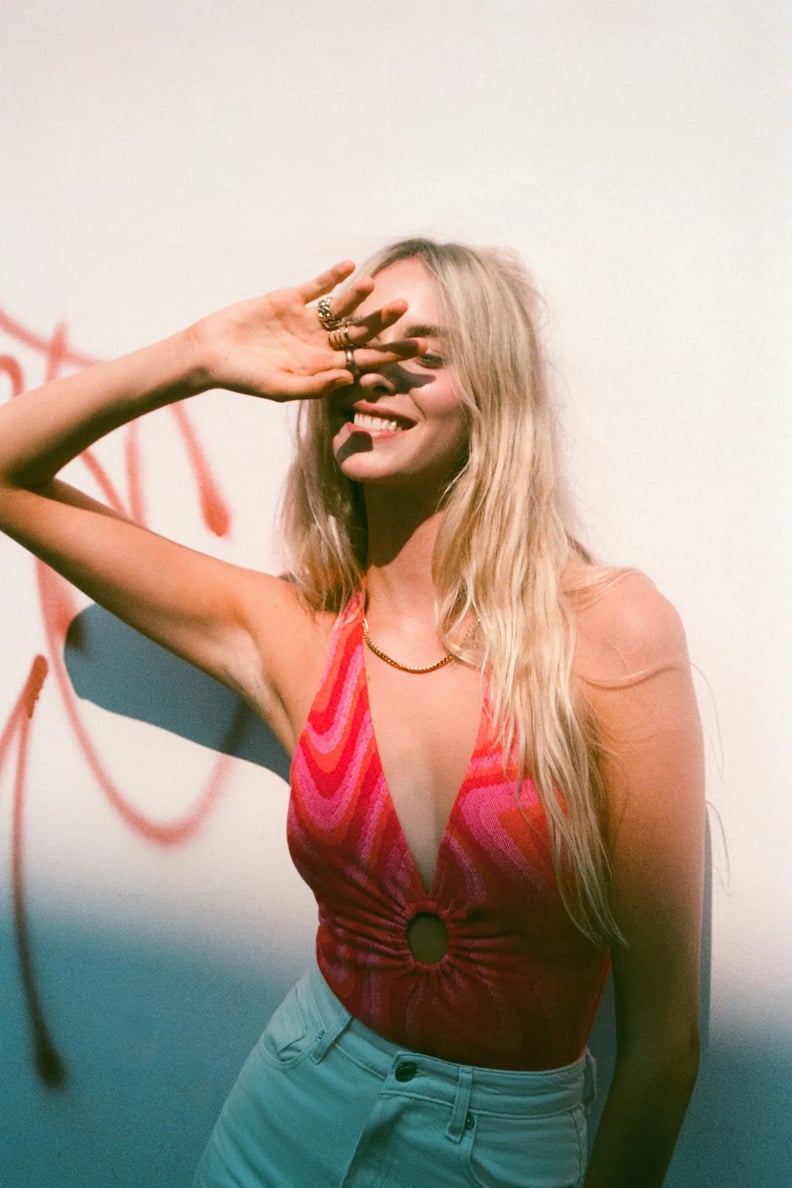 For a Two-in-One Piece: Cutout Jacquard BodySuit
The details of this Cutout Jacquard Bodysuit ($40) make it playful and summery. The bright print and plunging neckline are two cool features in our books.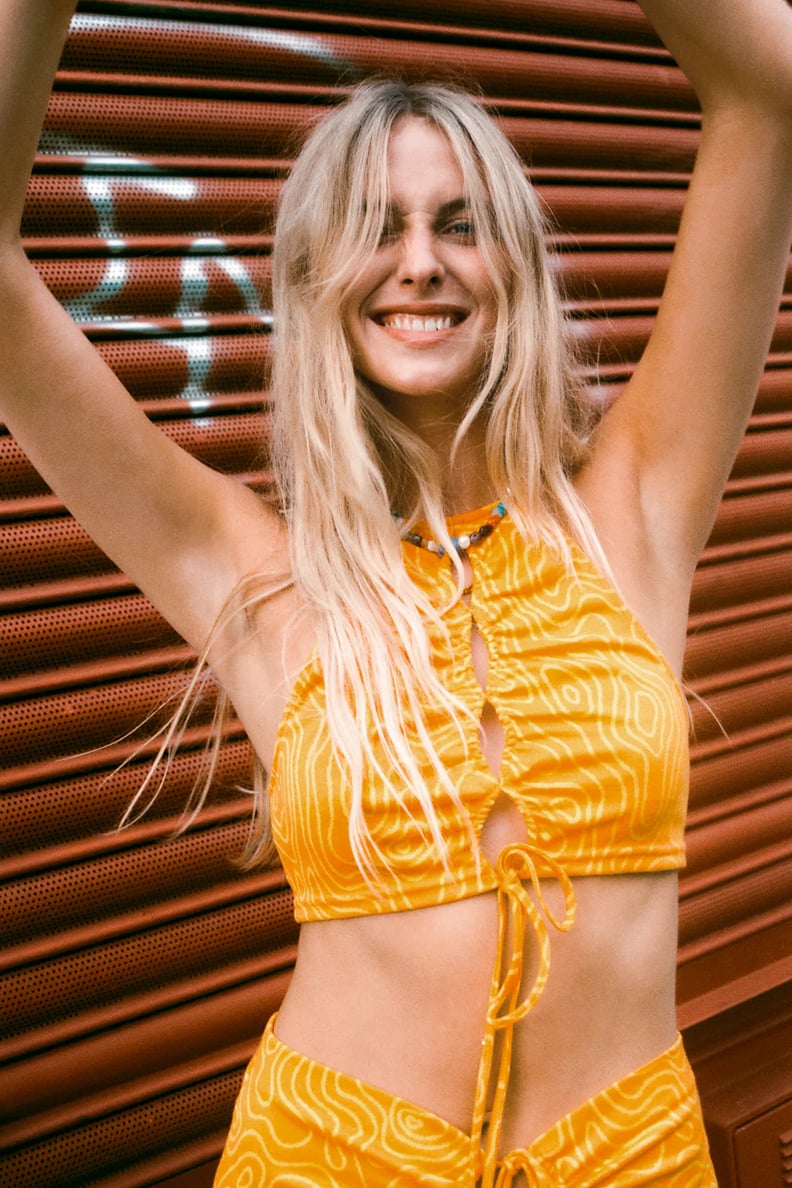 For a Sultry Number: Cropped Jacquard Top
This Cropped Jacquard Top ($36) feels joyful and lighthearted, perfect for those spontaneous summer adventures. Pair it with the matching skirt for a striking two-piece set.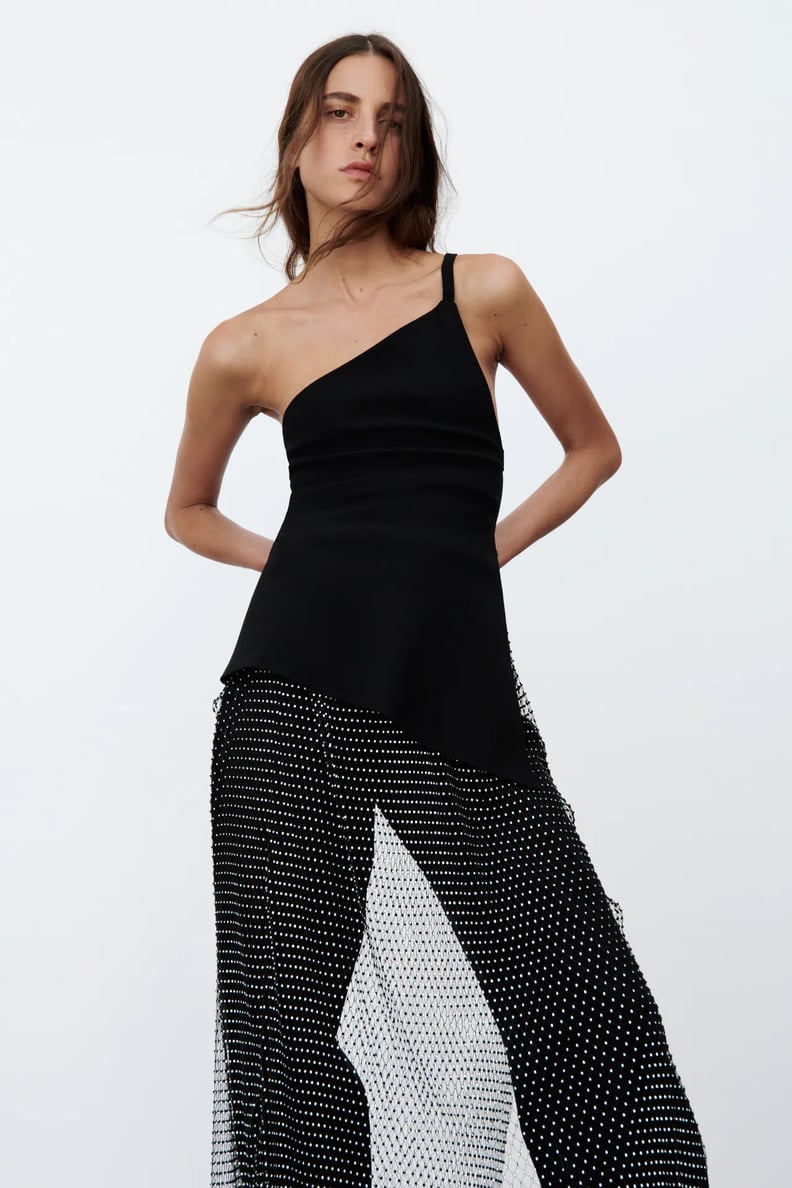 For a Sexy Style: Asymmetrical Top
This Asymmetrical Top ($46) feels sexy in an elevated way. We love the play on dimensions with the asymmetrical silhouette and open-back details.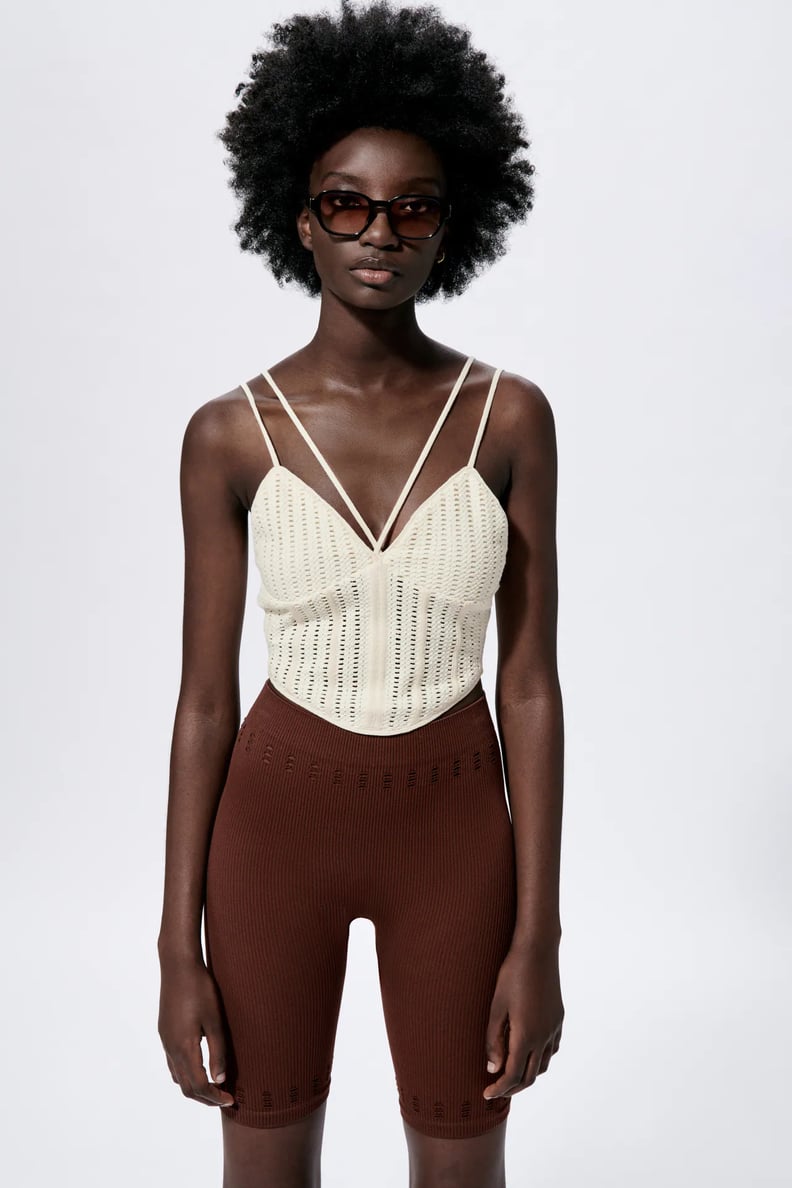 For a Standout Piece: Mesh Corset Top
Whether you wear this Mesh Corset Top ($30) to impress a first date or for a night out with your closest friends, you'll be among the best dressed in the room.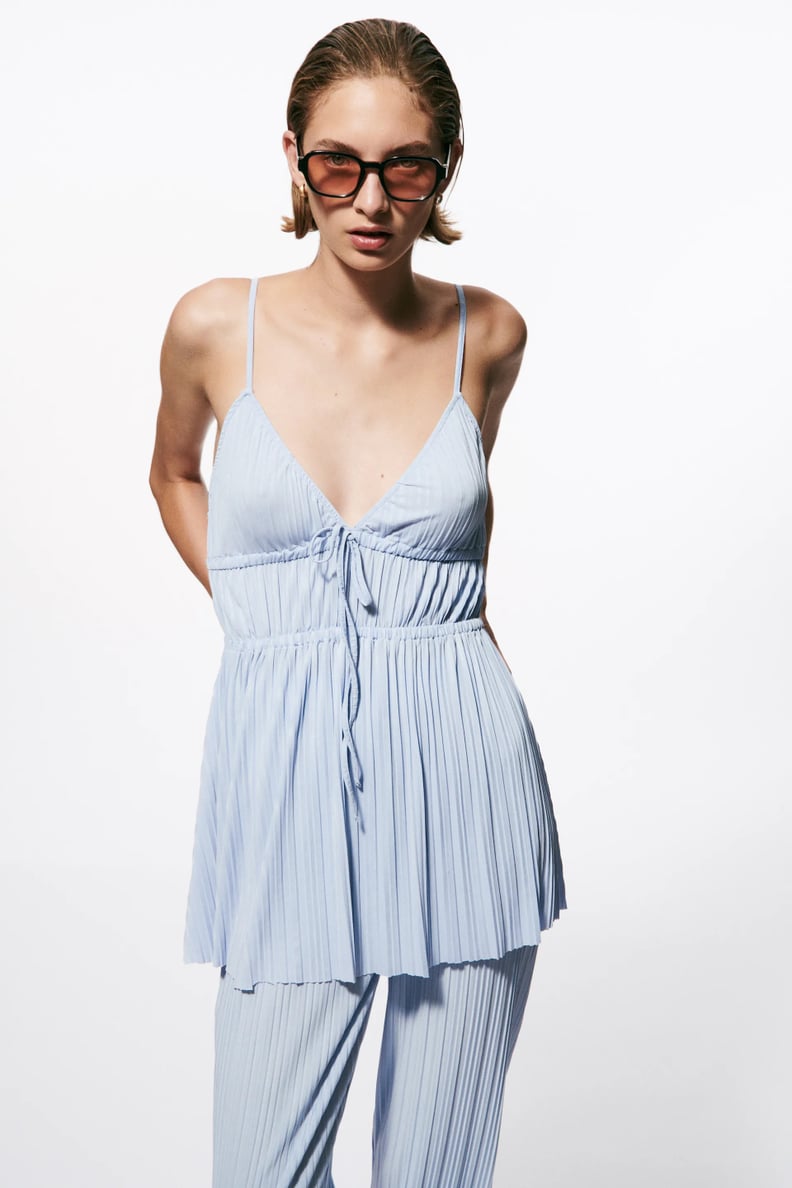 For an Easy-Breezy Pick: Pleated Top
This Pleated Top ($26) has a relaxed silhouette and a polished appearance that make it a must have for us. You'll love it paired with the matching pants or with some sleek black trousers.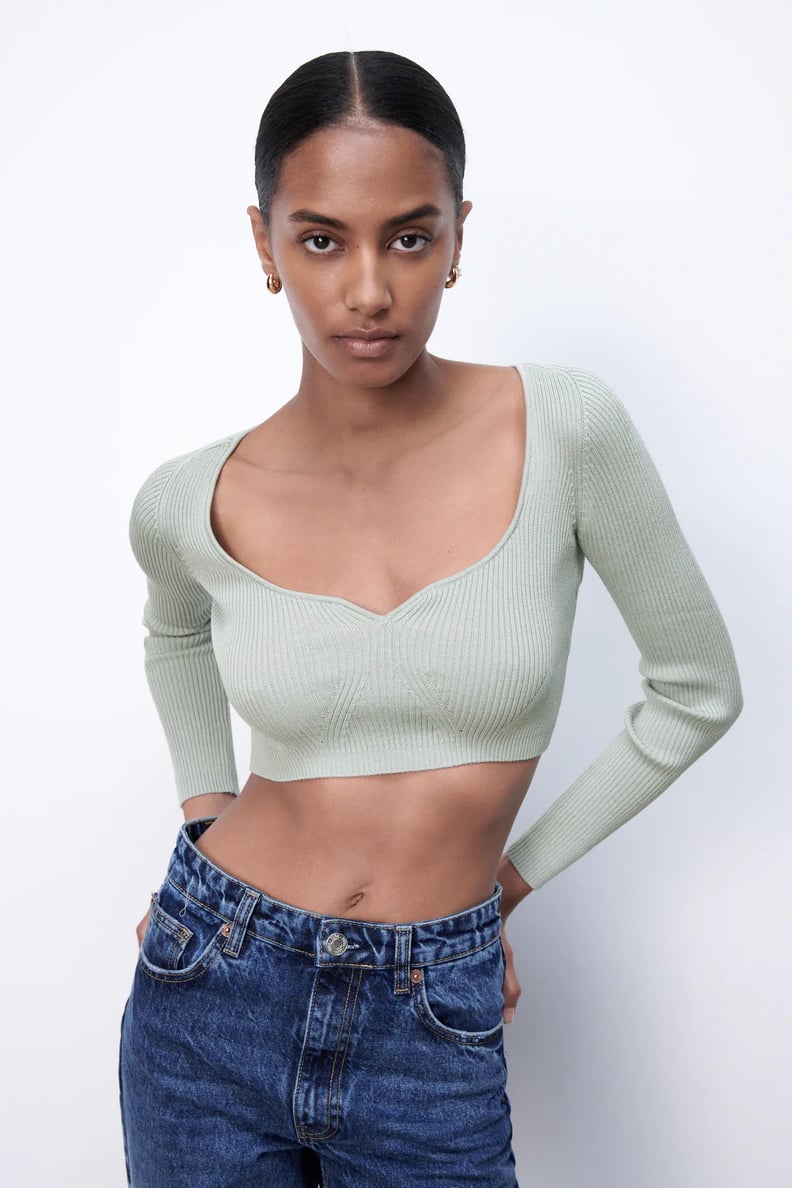 For a Sweetheart Neckline: Cropped Knit Top
If you love the femininity of a sweetheart neckline, consider buying this Cropped Knit Top ($36). Finish off your look with some high-waist jeans and kitten heels.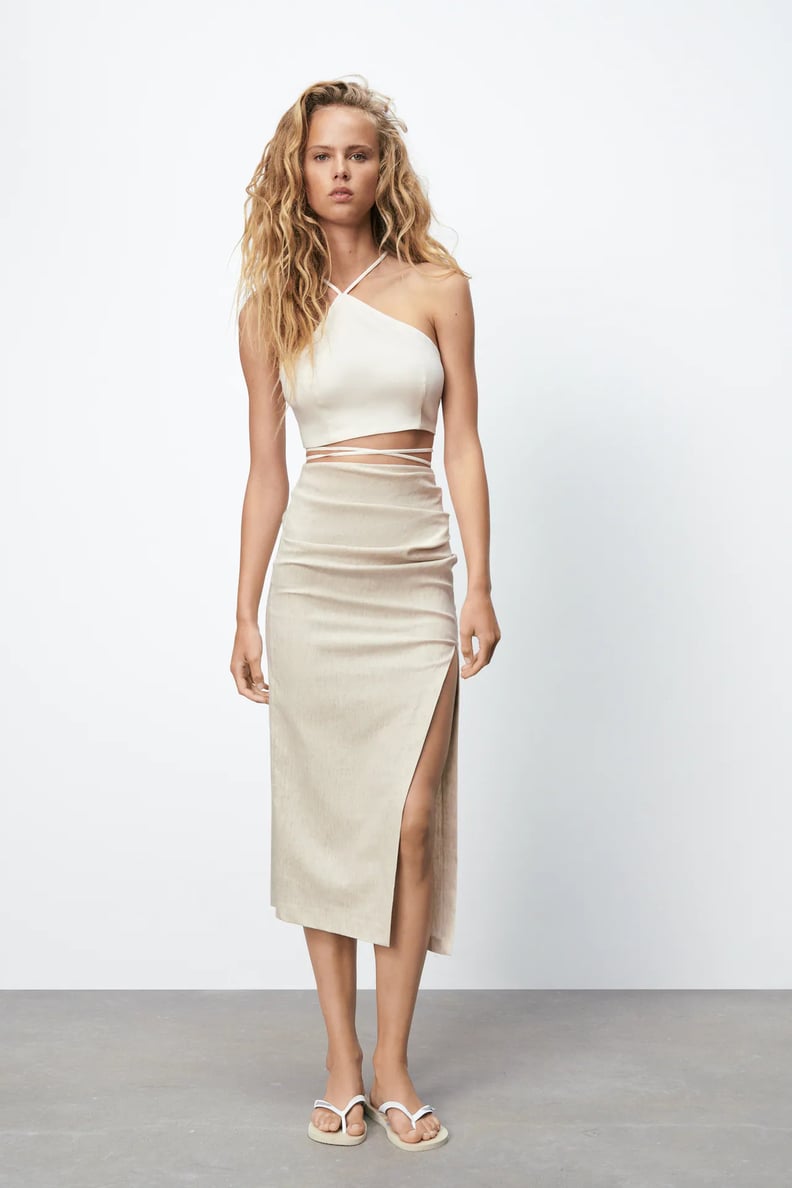 All Tied Up: Linen Blend Crop Top
How chic would this Linen Blend Crop Top ($26) look with a fitted skirt that has a side slit? We can't get this look out of our head. Just add the kitten heels, and you're off to dinner.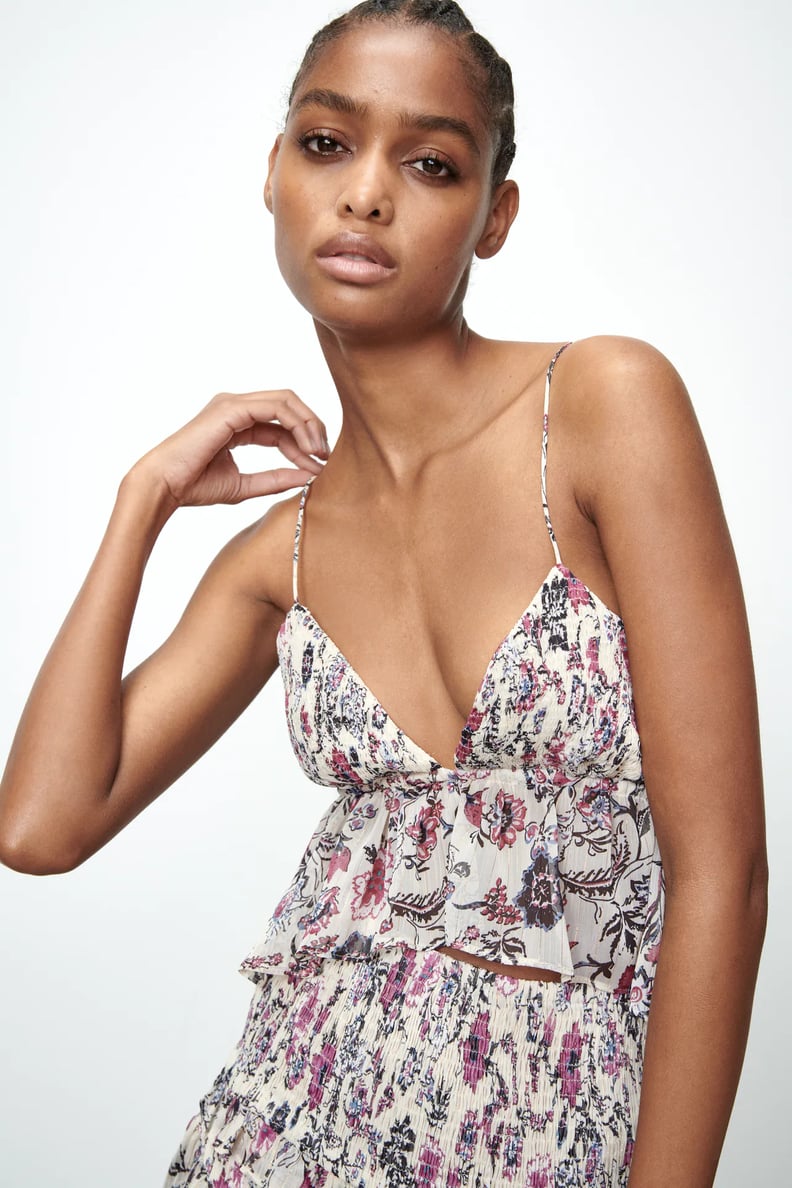 For a Flowy Choice: Printed Top
This Printed Top ($36) feels flirty, feminine and modern. Pair it with fitted trousers for an elegant night look, or blue jeans for daytime adventures.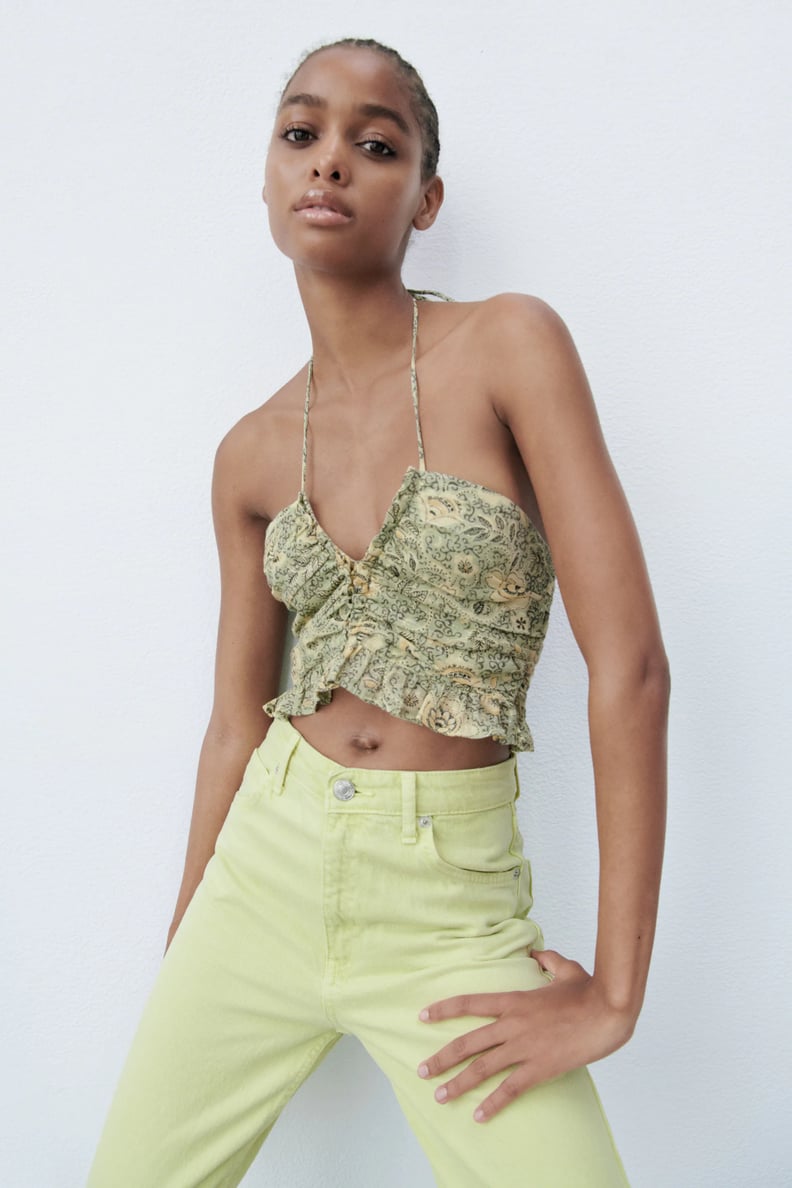 For a Flirty Silhouette: Draped Print Top
This Draped Print Top ($36) will pair well with your next date night or dinner with the girls. The fit and style will earn you tons of compliments.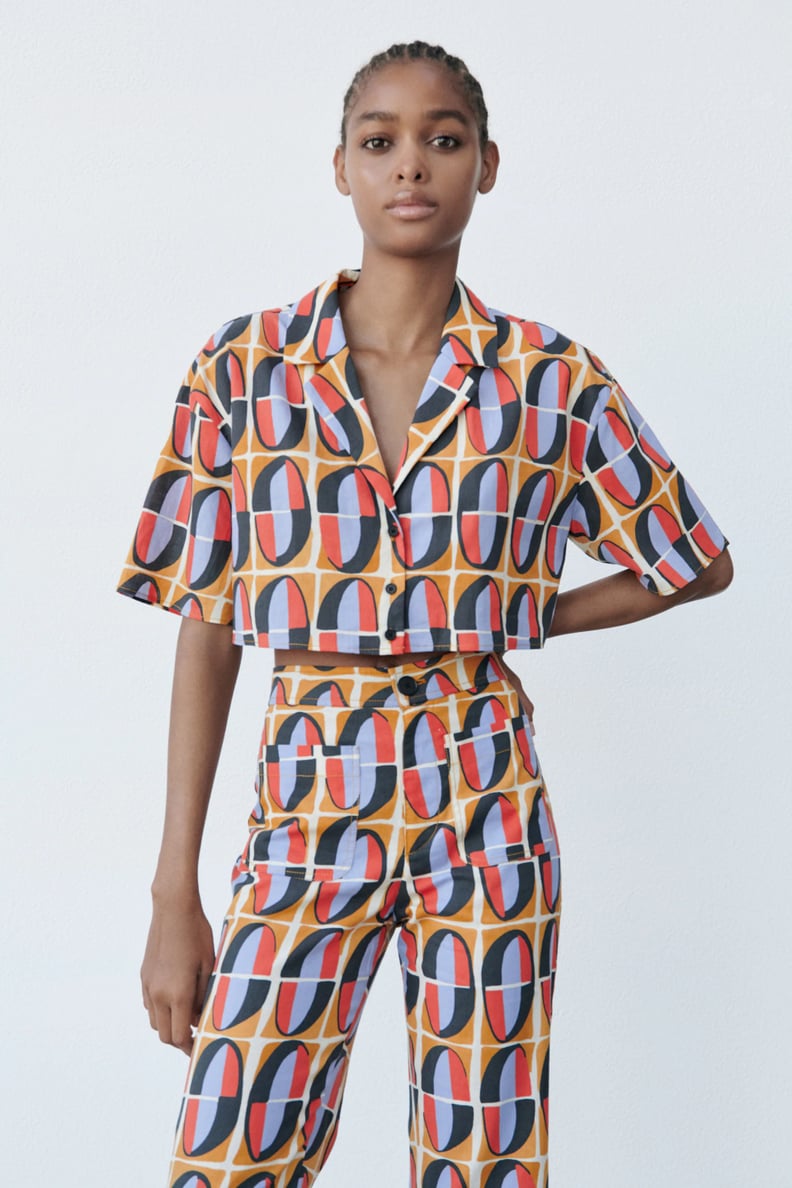 For a Vacation-Ready Look: Print Crop Top
This Print Crop Top ($40) will make a statement in anyone's closet. We can't get over the bright print and cropped silhouette.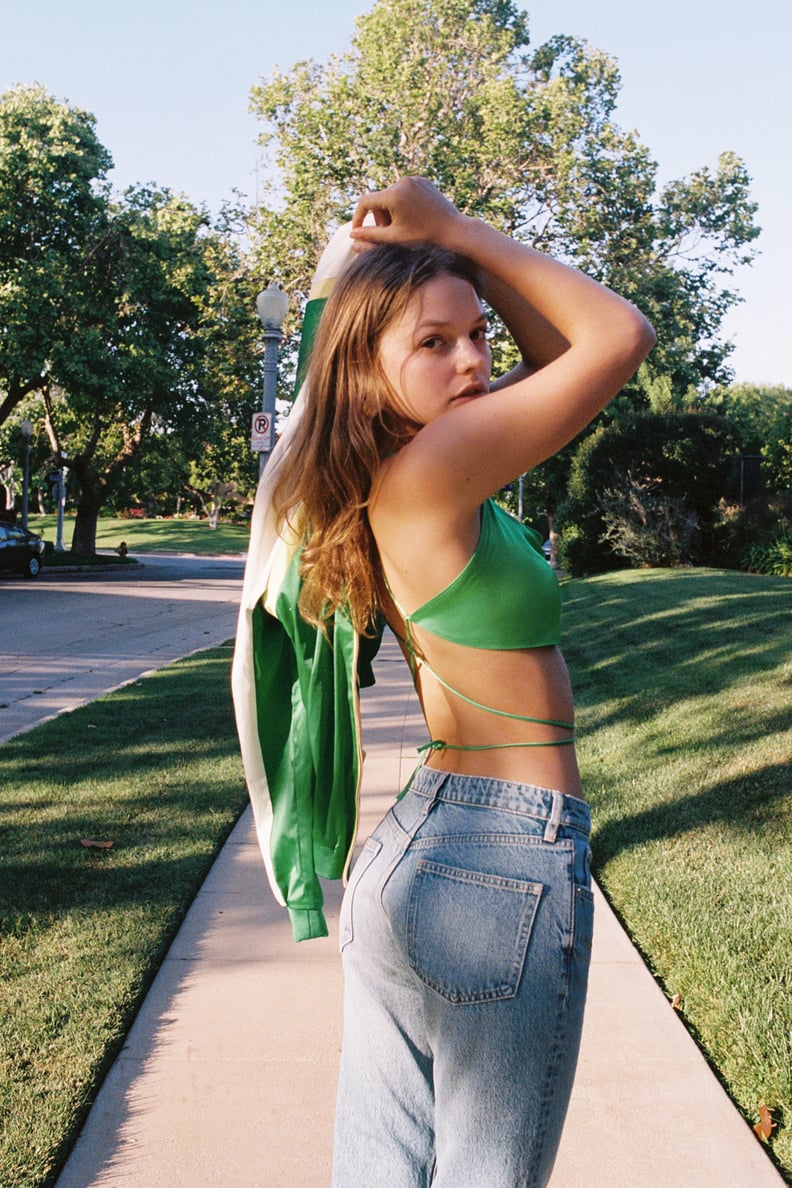 For a Day-to-Night Look: Satin Effect Crop Top
This Satin Effect Crop Top ($30) will transition well from day to night. Just wear it with jeans for brunch, then swap the bottoms for a fitted slip skirt for a sultry after dark look.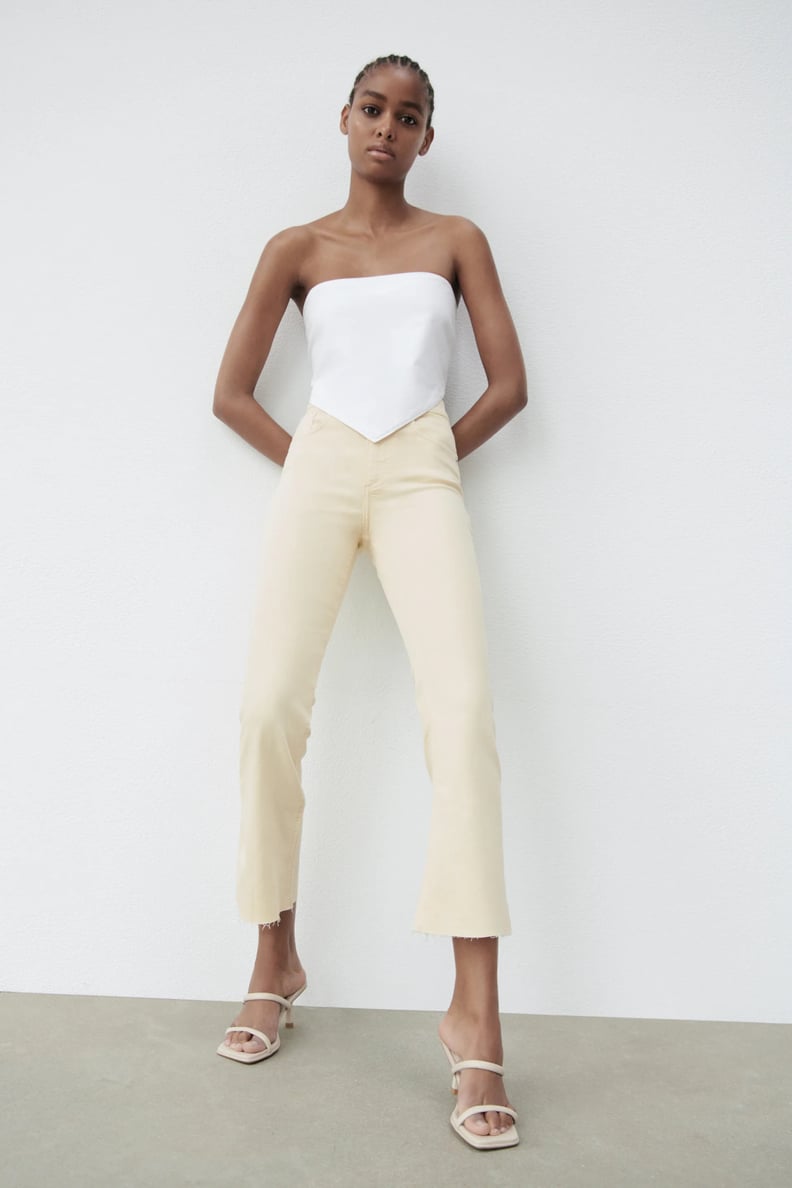 For a Festival-Ready Top: Denim Bandana Top
There's something about this Denim Bandana Top ($26) that makes us want to wear it to a music festival. How cool and edgy does it look?