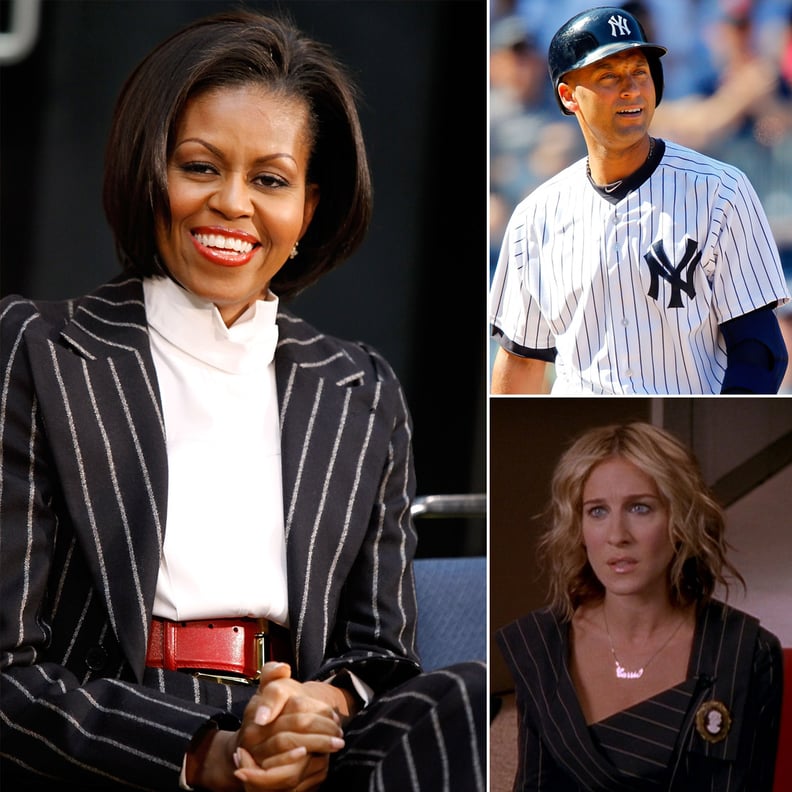 As POPSUGAR editors, we independently select and write about stuff we love and think you'll like too. If you buy a product we have recommended, we may receive affiliate commission, which in turn supports our work.
There's nothing new about pinstripes. They've been around since the early 1900s. But, while it's one of the most masculine of prints, the skinny power-suit staple has had a long and (ironically) winding road toward its current place as one of Fall's hottest fashion trends for us ladies.
Let's take a walk down memory lane, and learn a little something about the history of this print and its famous fans (Carrie Bradshaw, Winston Churchill, and Diane Keaton are an eclectic bunch, no?) . . . before we all start wearing it this season.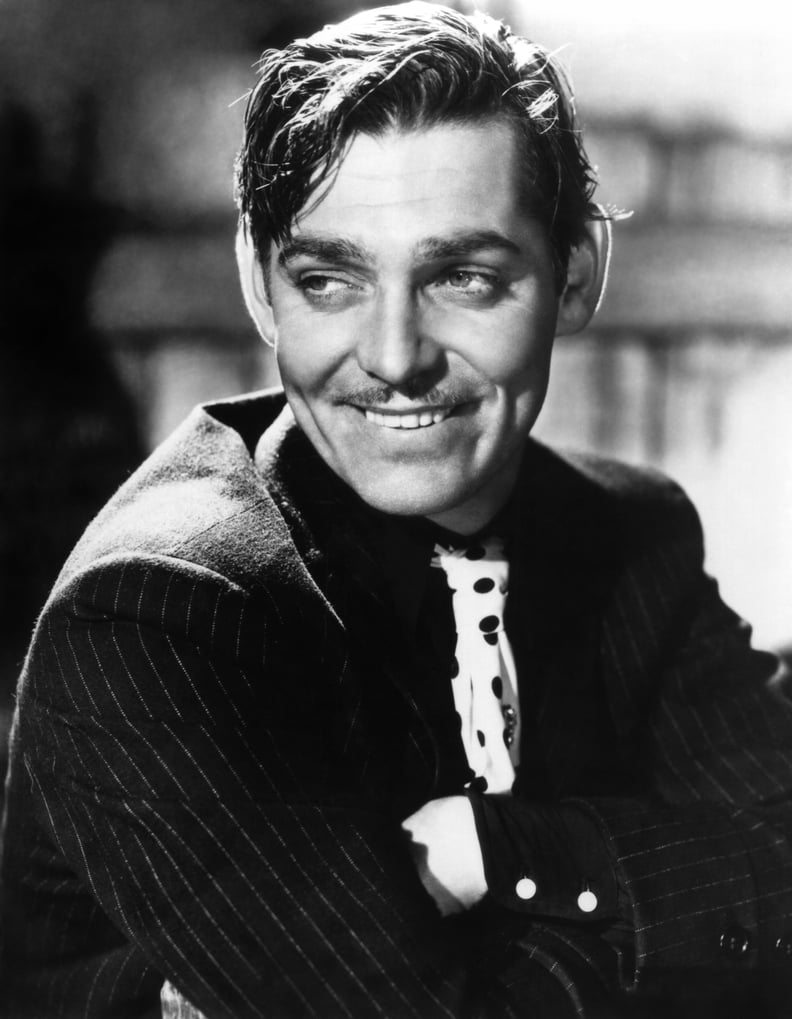 Pinstripes Begin to Have a Moment
Pinstripe suits became mainstream in the late 1920s, but Clark Gable really put them on the map when he wore them in Gone With the Wind. It's this style that allegedly inspired that whole exaggerated zoot suit look. Thanks, Clark.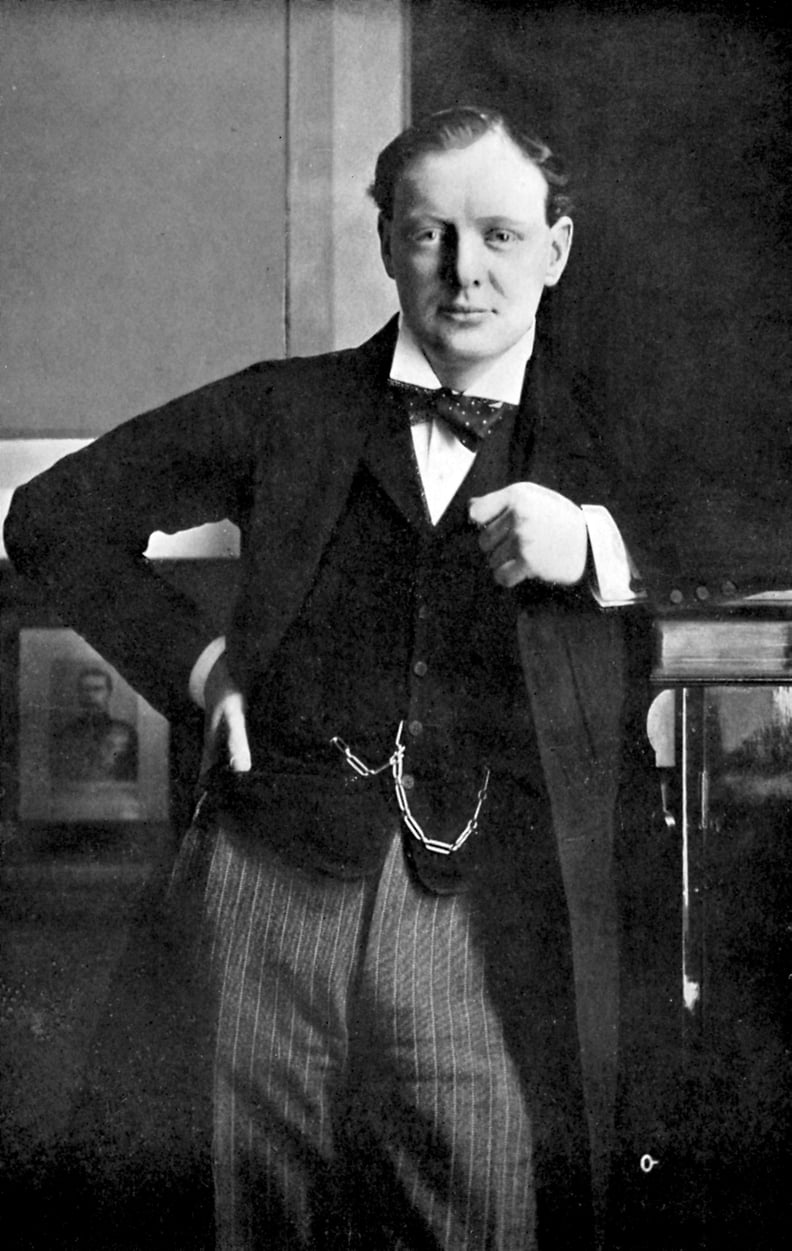 International Trendsetters Clamor For Them
Sure, he wasn't the first to wear them, but — judging by this dapper snap — British Prime Minister Winston Churchill was the one who wore them best. He even designed his own duds and wore them throughout most of World War II. One such pair was so iconic that it sold for $50,000 at an auction in 2002.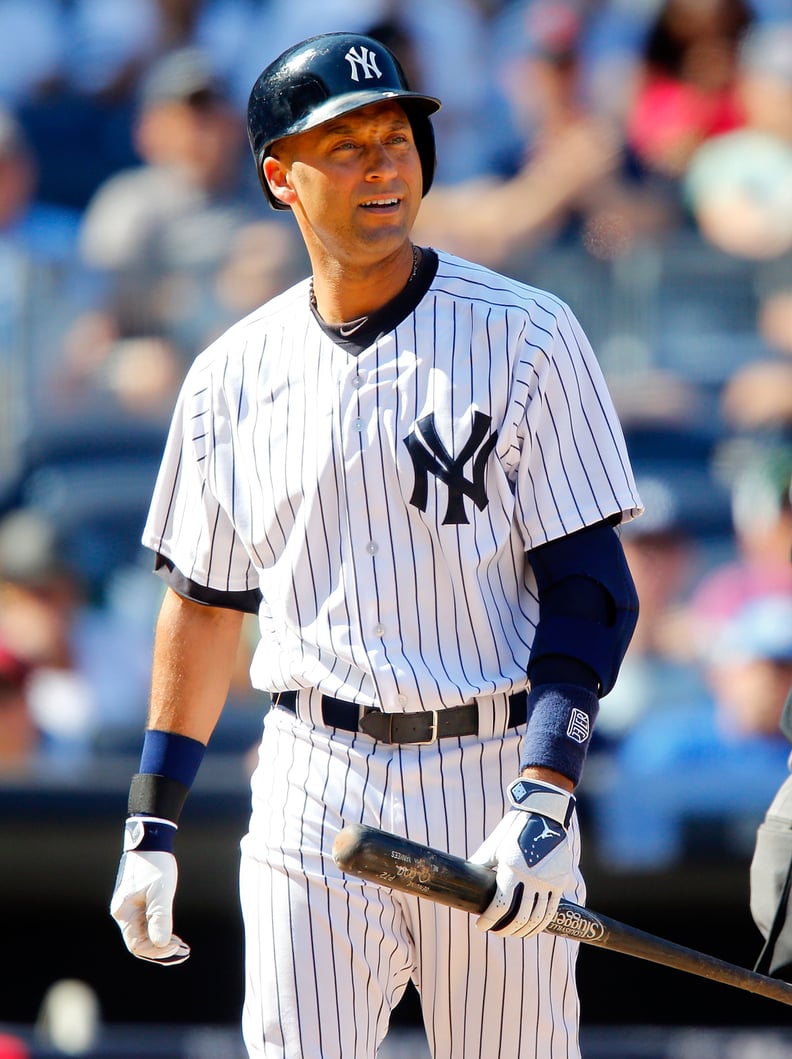 Even the Home Team Wears Pinstripes
Derek Jeter looks good in just about anything, but the classic blue pinstripe uniform of the New York Yankees really does the trick, don't you think? (We should note the Chicago Cubs were the first major league team to don pinstripes in 1907, but come on . . . just look at Derek.)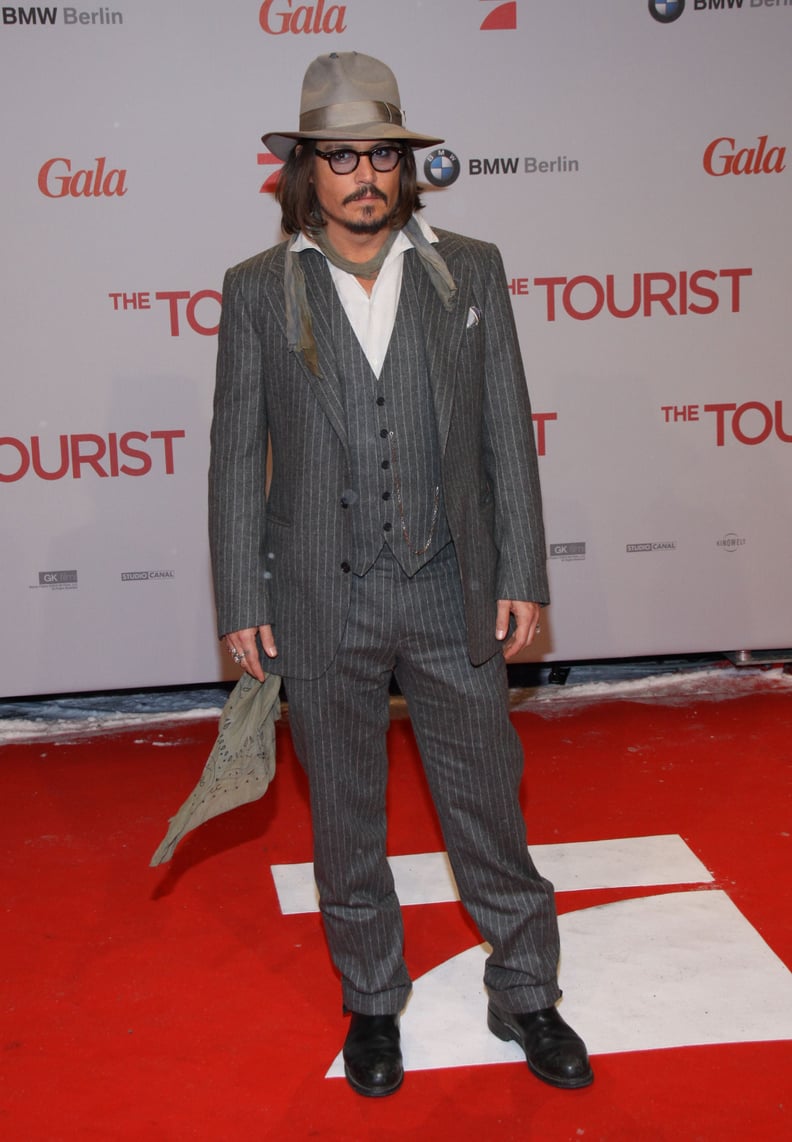 Pretty Much Every Man Has a Pinstripe Suit in His Closet
Johnny Depp has about 37.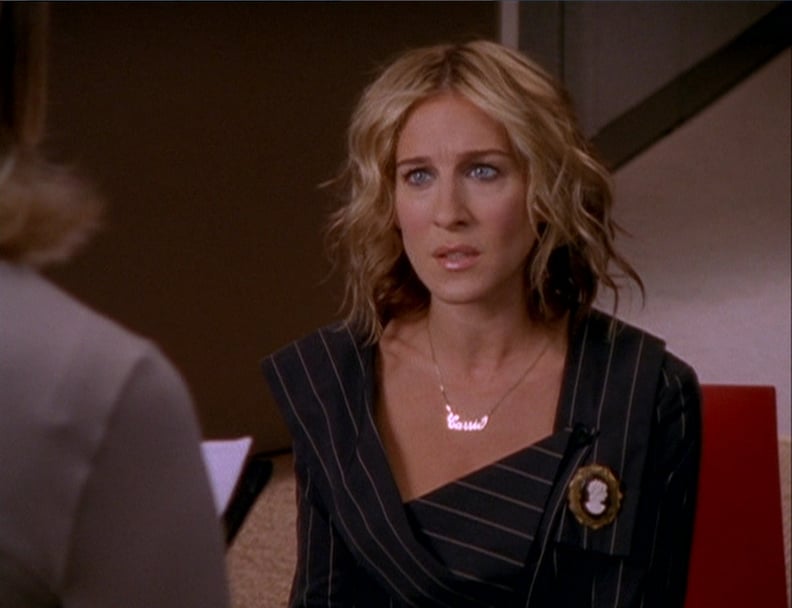 Carrie Bradshaw Makes Them a Thing
In the opening of this season 4 episode, Sarah Jessica Parker not only wears a pinstripe suit, but it's a Vivienne Westwood pinstripe suit, and she's wearing it to her first day of work at Vogue.
Source: HBO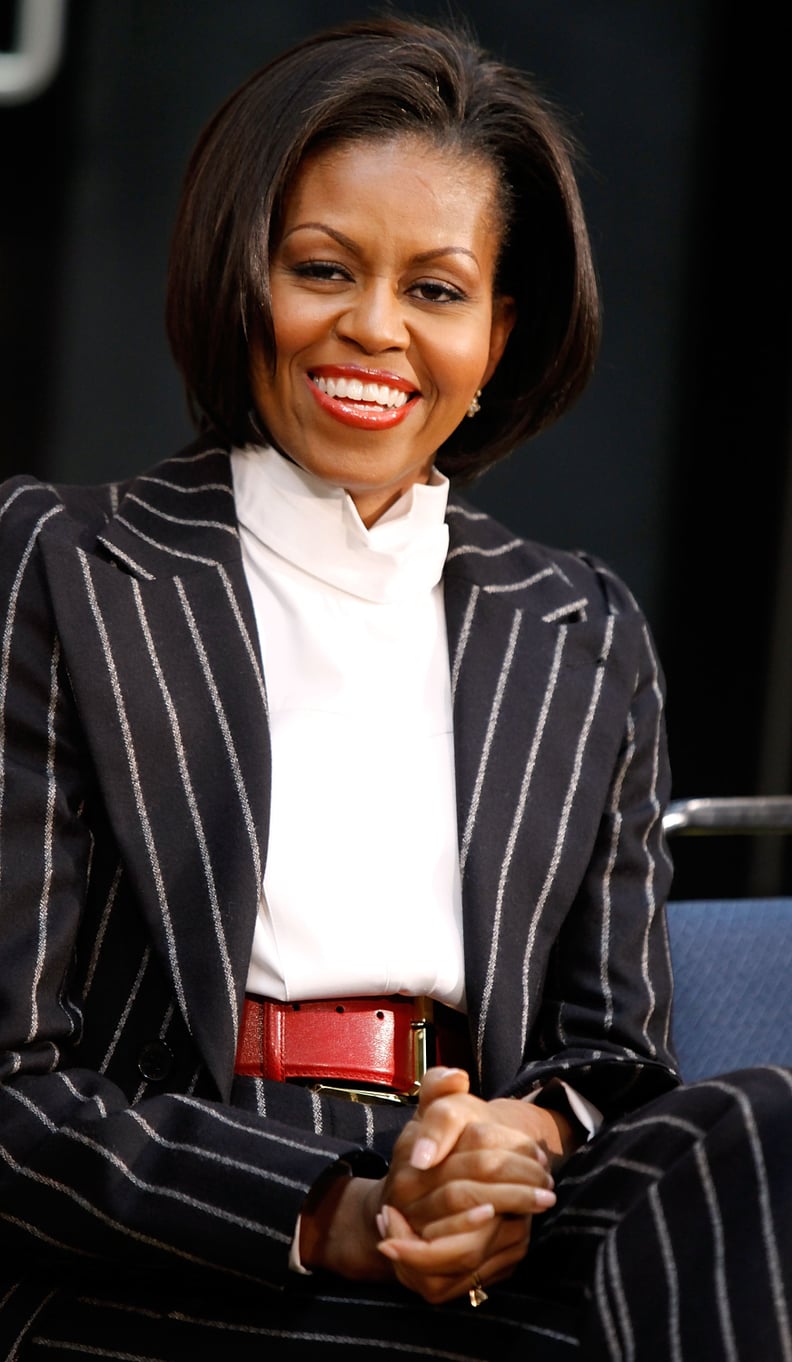 The First Lady Rocks Them Big Time
And she rocks them in Alexander McQueen, no less.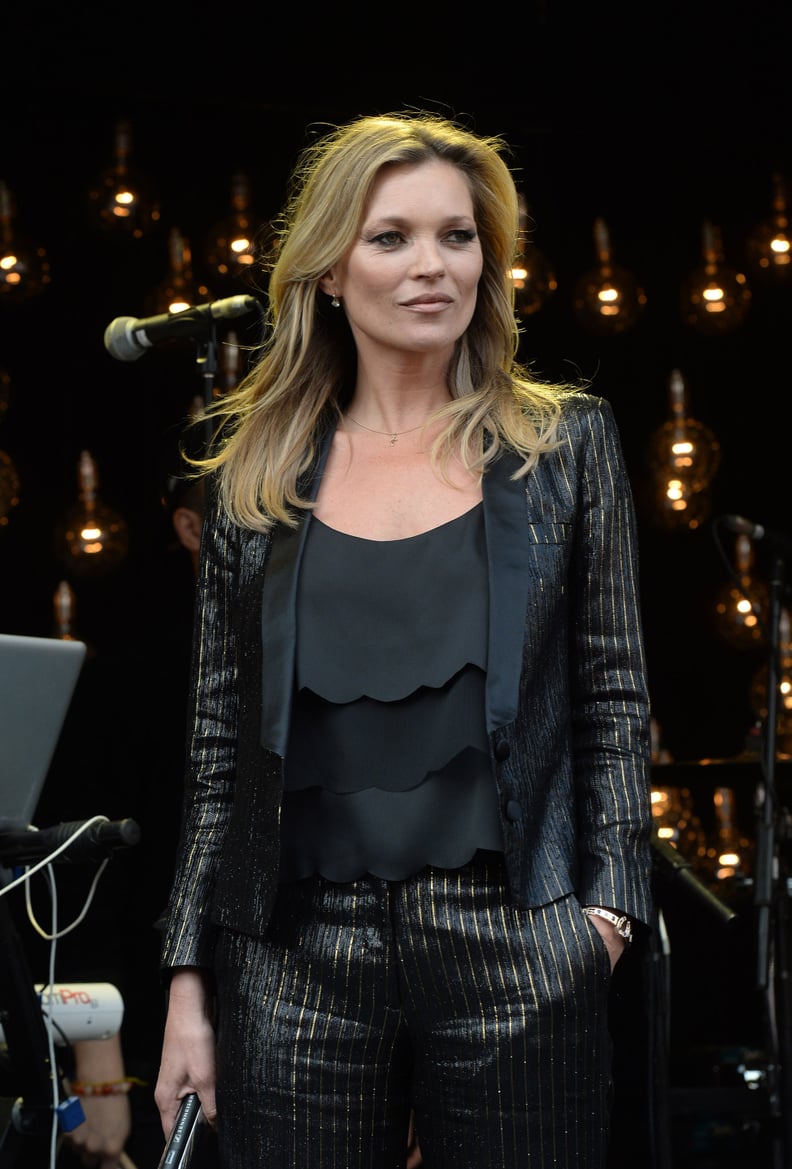 Models Can't Resist Them
When Kate Moss wears something, it's only a matter of time before we all do.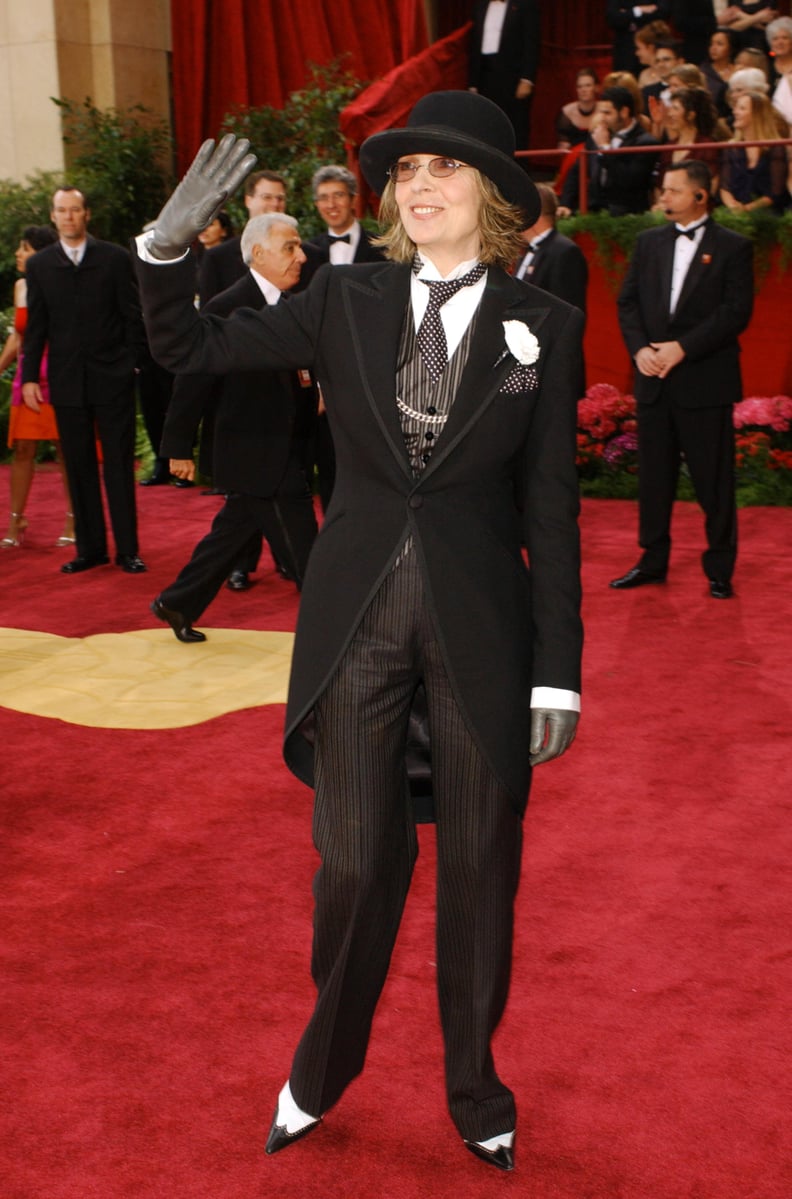 Pinstripes Take Over Red Carpet Best Dressed Lists
Truth be told, Diane Keaton's 2004 Oscars getup — which included a Ralph Lauren suit, bowler hat, polka-dot tie, and leather gloves — didn't wind up taking home any awards, but it sure gave us some good Annie Hall flashbacks.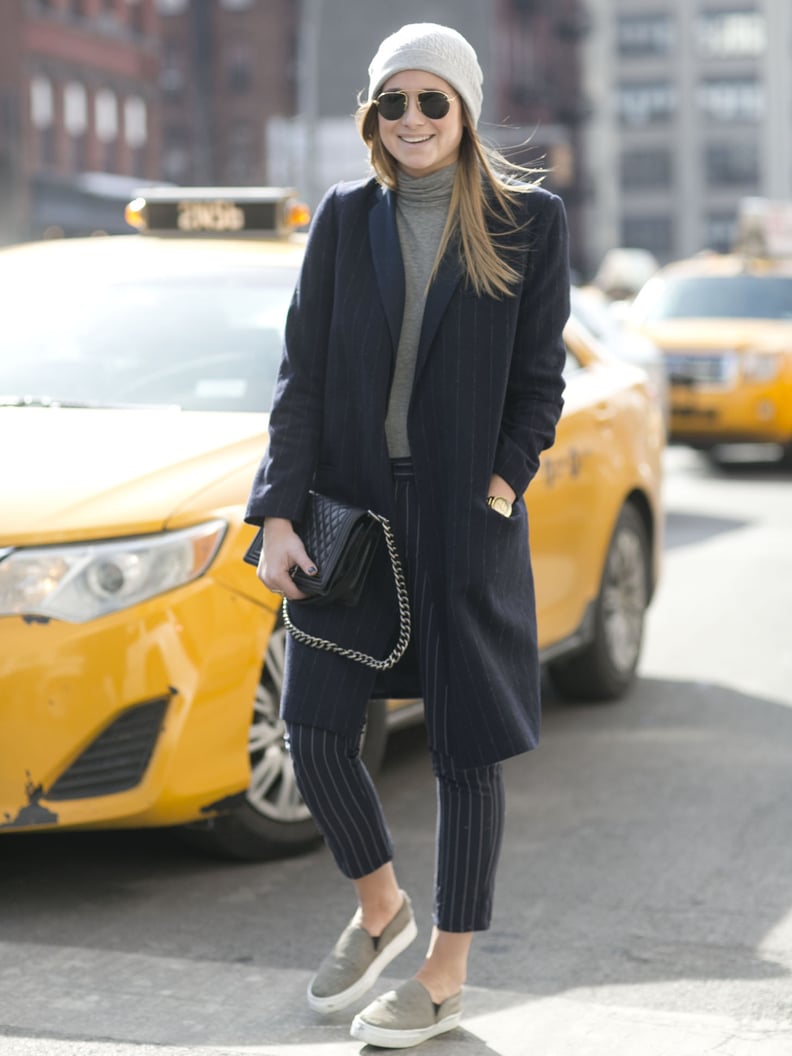 Street Style Stars Get the Memo
New York Fashion Week attendees like this one made the trend — both appropriate for a day at the office but cool enough to get photographed — a must-try look for fellow street style pros.
Source: Tim Regas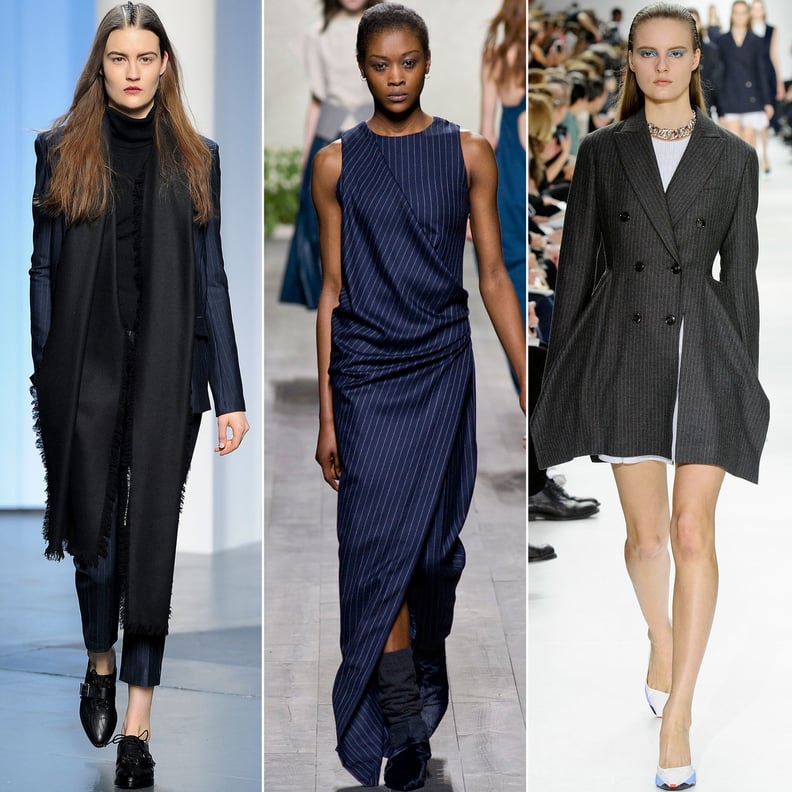 Finally, Pinstripes Make Their Runway Return
Tibi, Vionnet, and Dior — not to mention everyone else from J.Crew to Emporio Armani — were just a few fashion houses who jumped at the chance to include the ready-for-business pinstripe print into its Fall 2014 collections.
Now, stop brushing up on your history already and go shopping. Here, some of our favorite pinstripe pieces to add to your must-buy list this season.