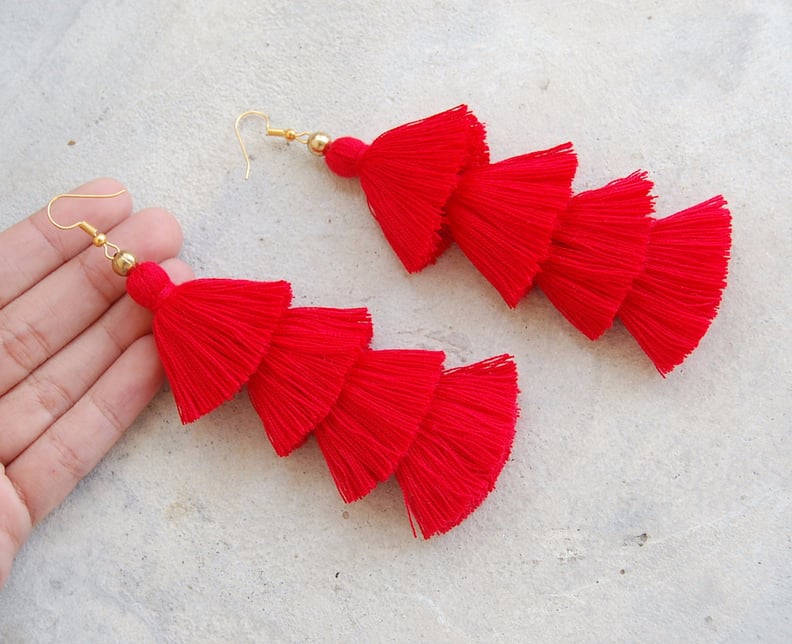 Every editorial product is independently selected by our editors. If you buy something through our links, we may earn commission.
As soon as I learned that tassel earrings were going to be a huge trend this year, I knew that I had to try them out. I love bold, colorful accessories, so I was obviously all about the look. Designers started doling out expensive versions, but I wanted to test the waters with a more affordable pair first. After lots of digging around the internet, I finally found the perfect earrings, and they were only $10. They're from an Etsy shop called SiamHillTribes.
To say I was pleased with my order would be an understatement — I was obsessed. They are handmade, so the quality is great. They are also lightweight, so I don't feel like my ears get weighed down in them. I have never had even a bit of discomfort while wearing the earrings all day long. What's even better is that these vibrant tassel earrings come in a variety of colors and styles. Seriously — name the shade and it's probably available.
I now own four different pairs of these earrings, and they get me so many compliments. Friends are always shocked to know how inexpensive they are. What was going to be my cheap treat is now a go-to staple. If you shy away from bright hues, they also come in neutral tones that would be beautiful for Fall. Keep reading to check out where you can buy these pretty accessories and see some of my favorite pairs. Your outfit game is going to be next level.
Four-Layered Red Tassel Earrings
For an eye-catching color that works for every season, try these Four-Layered Red Tassel Earrings ($10). Wear them casually with jeans during the day or with a little black dress at night. They arrive in the cutest little flower-embellished box, so it truly feels like a gift to yourself.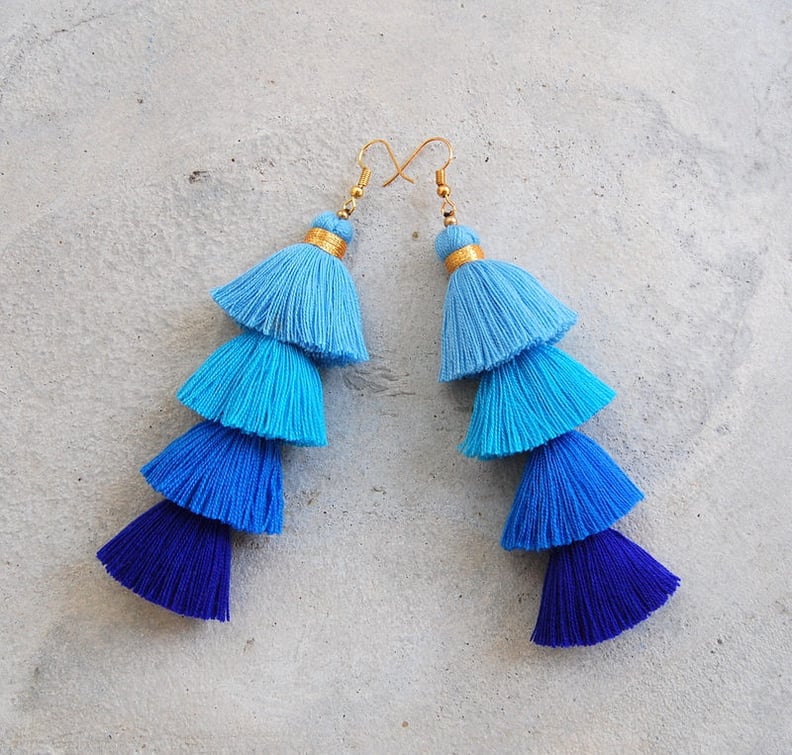 Four-Layered Blue Ombre Tassel Earrings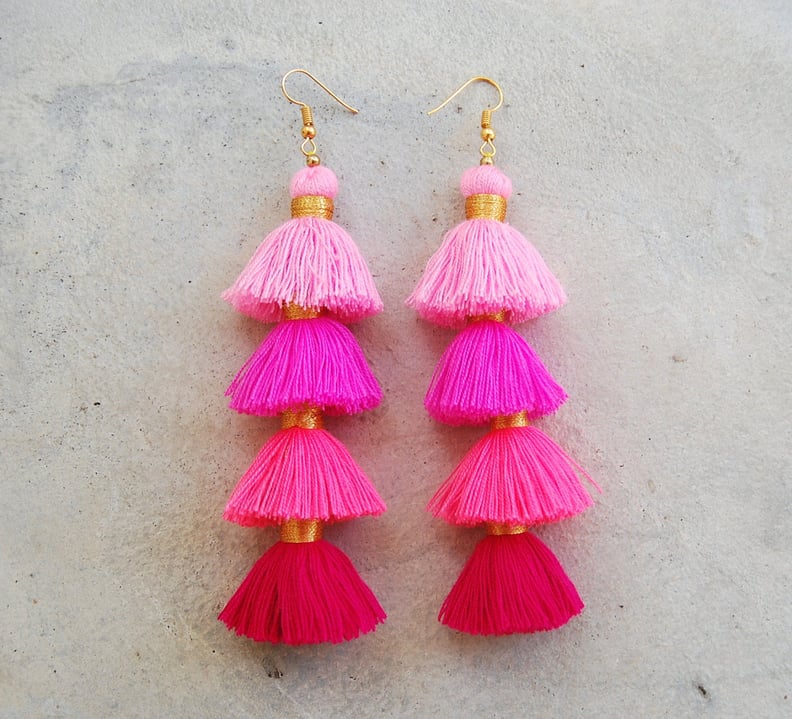 Four-Layered Ombre Pink Tassel Earrings
Four-Tiered Ombre Grey Tassel Earrings