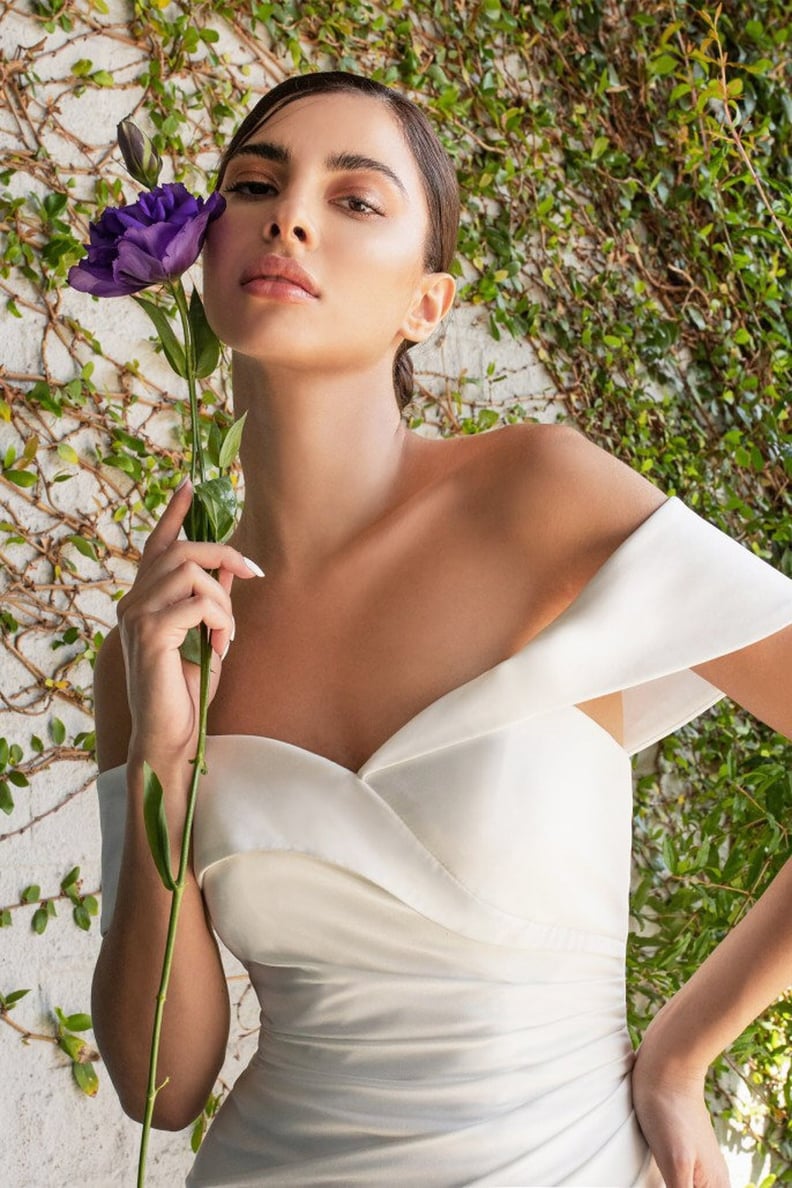 Etsy
Etsy
As POPSUGAR editors, we independently select and write about stuff we love and think you'll like too. If you buy a product we have recommended, we may receive affiliate commission, which in turn supports our work.
If you waited a year to finally have your wedding, then you probably want to go all out with a statement-making dress. Even if that's not the case, you probably still want to wear something special that reflects your fashion taste on your wedding day.
Finding a wedding dress is often like looking for a needle in a haystack, but if you're in the market for a budget-friendly yet still chic (and compliment-worthy) option, we found some stunning styles on Etsy. From a satin dress to lace designs, you'll say I do to every single one.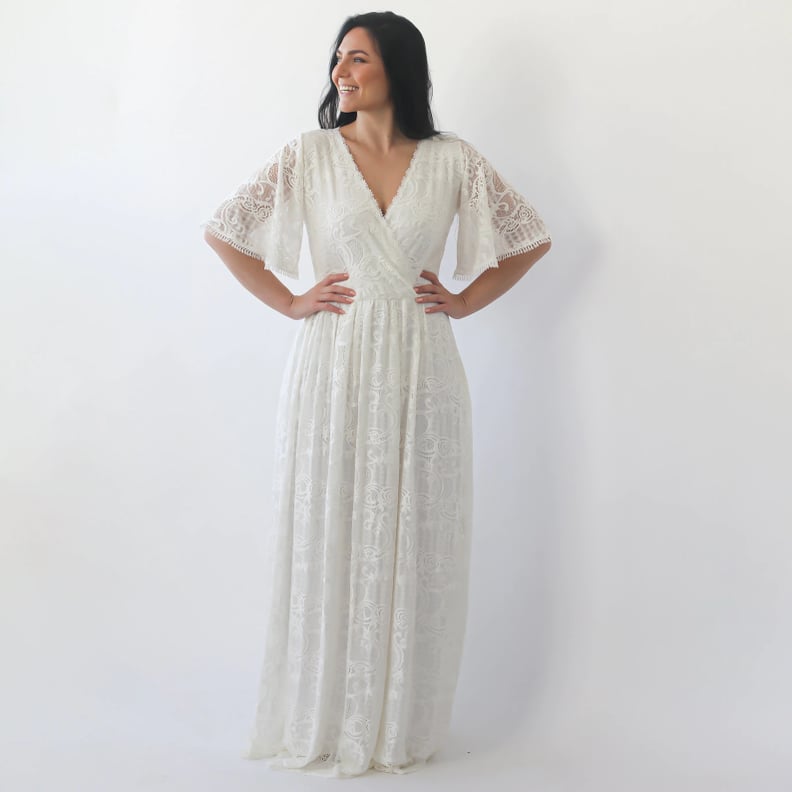 For a Boho Look: Ivory Wedding Dress
This ivory wedding dress ($401 and up) has an easygoing, boho look that'll make it fun to wear. The lace details make it even more visually interesting.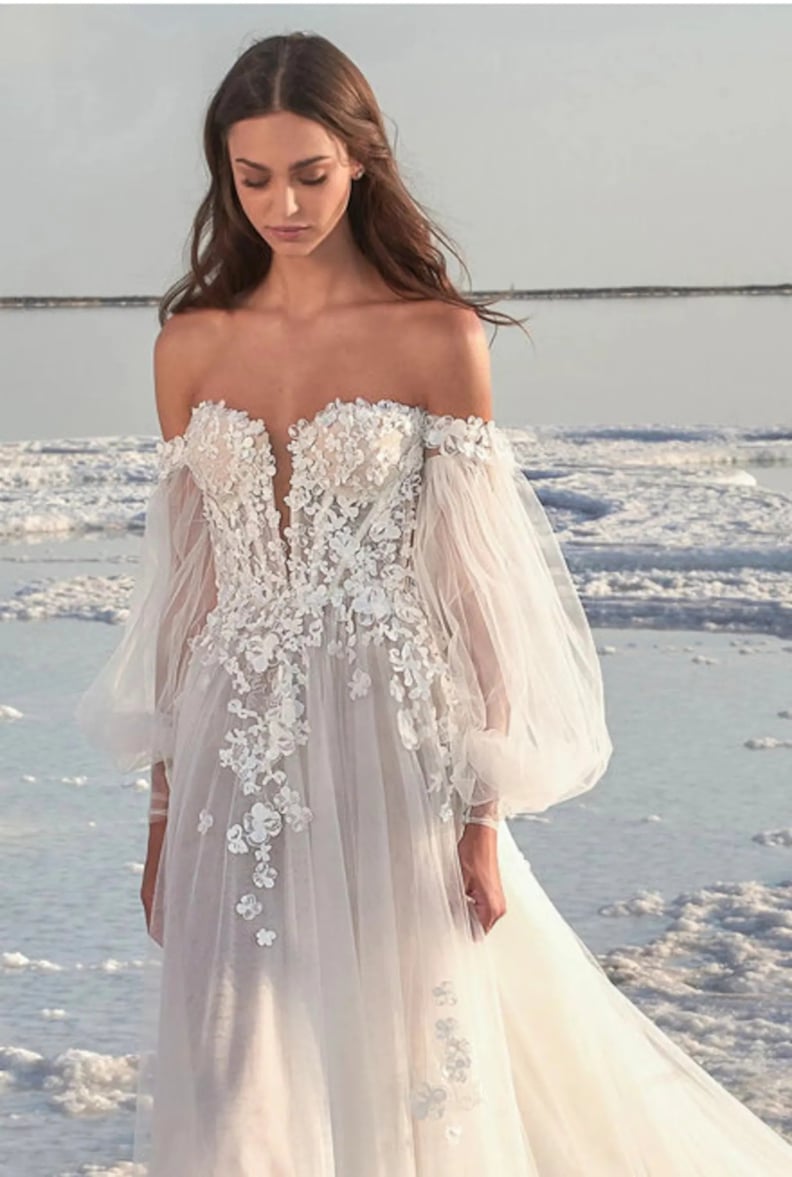 For a Head-Turning Look: Lace Wedding Dress
This lace wedding dress ($419 and up) will wow every single guest and attract tons of compliments. Keep the neckline simple with a dainty diamond chain.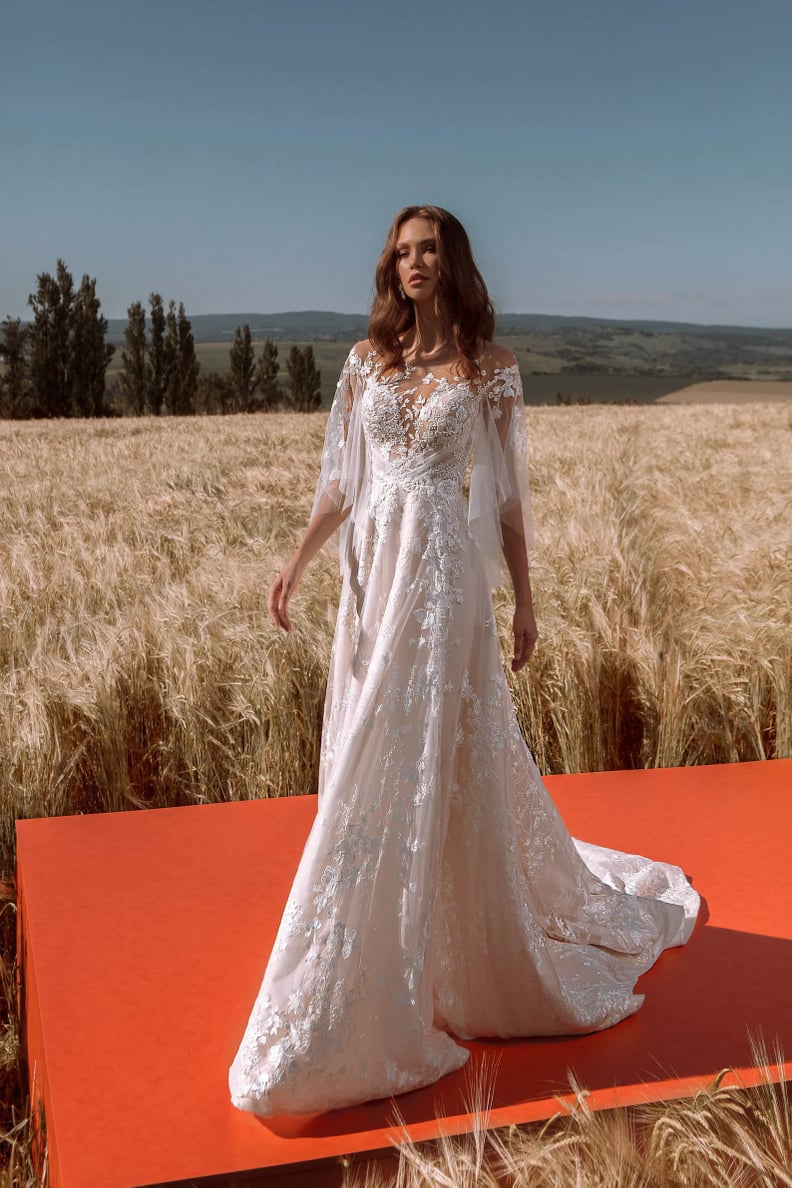 For a Statement-Making Look: Bridal Gown
This bridal gown ($211) will move beautifully as you walk down the aisle and say yes to your partner. It'll make you look graceful, elegant, and easygoing all at once.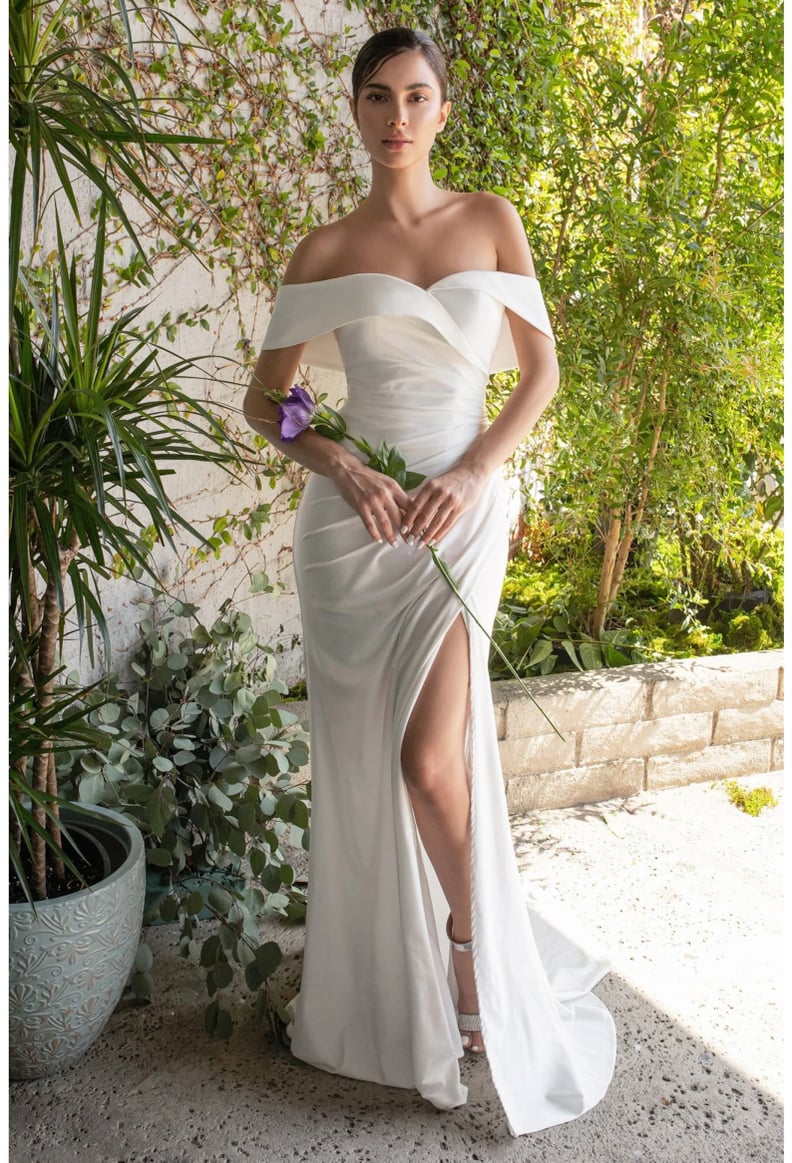 For a Refined Look: Off-Shoulder Jersey Bridal Gown
From the neckline to the silhouette, everything about this off-shoulder jersey bridal gown ($190) screams modern, refined, and feminine. The side slip is just the cherry on top.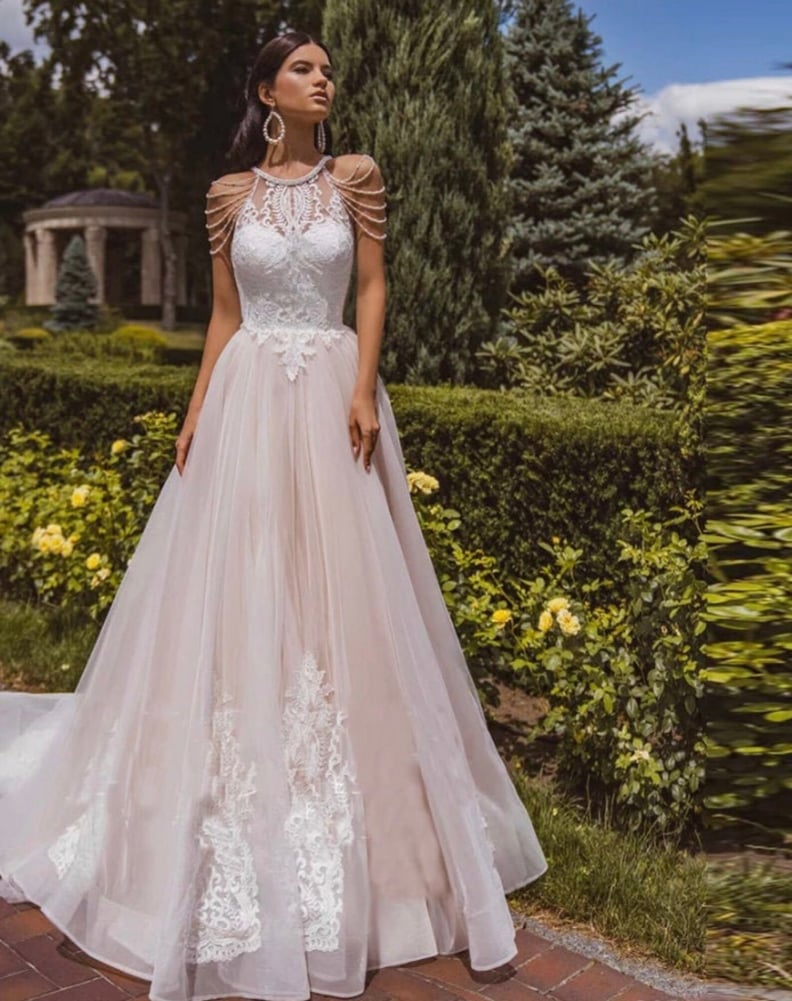 For a Visually Striking Look: Lace and Sequin Wedding Dress
This lace and sequin wedding dress ($325 and up) will stun everyone with its embellished shoulders and decorative lace and sequins. It will make you look and feel fabulous.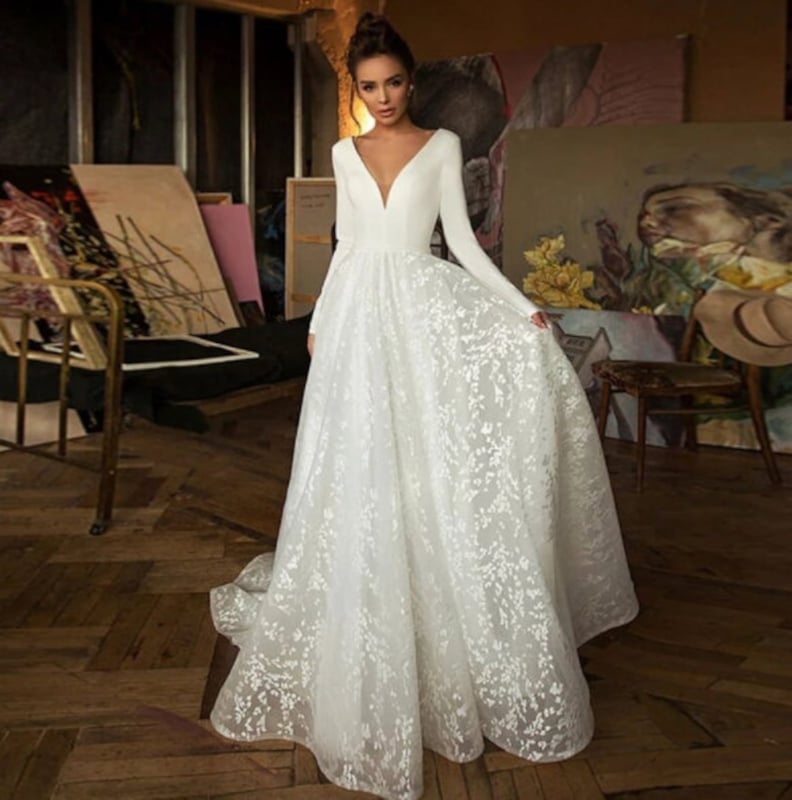 For a Conservative Look: Taffeta and Tulle Long-Sleeve V-Neck Dress
If you'd like to keep things covered yet still look absolutely stunning, then opt for this taffeta and tulle long-sleeve V-neck dress ($259). We love the plunging neckline, which is calling for a dainty chain necklace and some shiny pendant earrings.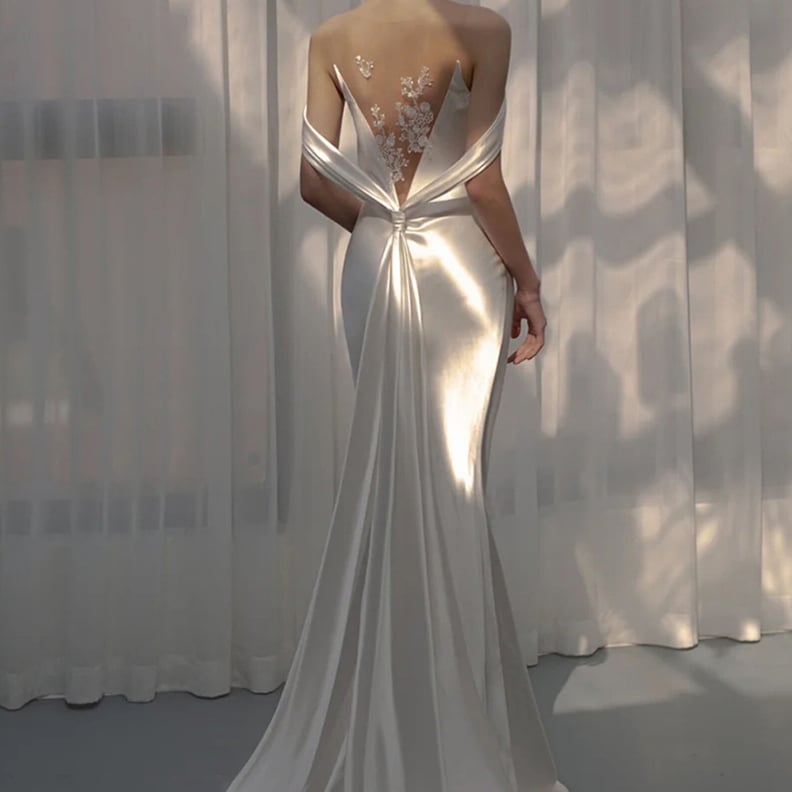 For a Dress You'll Want to Wear Again and Again: Satin Wedding Dress
This satin wedding dress ($308) will forever live in my head rent free. The back details are everything, and even if I'm already married, I'm actually thinking about getting it for an anniversary celebration.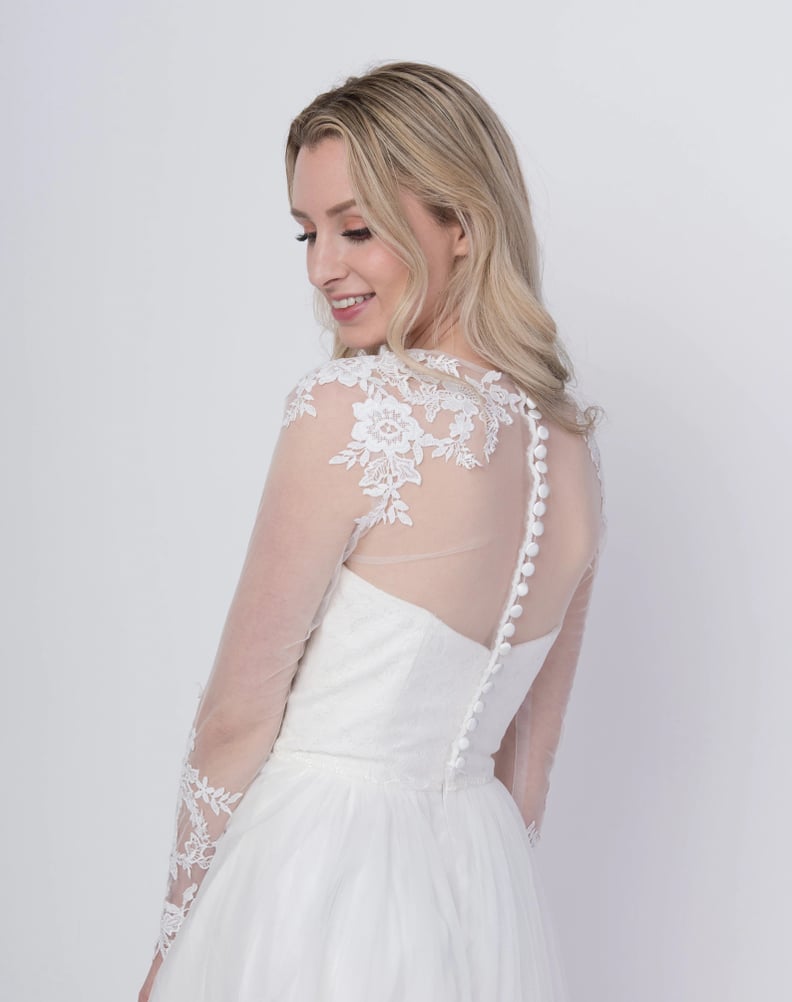 For a Charming look: Ivory Long-Sleeve Wedding Dress
The button lining and lace shoulders make this ivory long-sleeve wedding dress ($70) especially charming. I'm also visually drawn to the mesh details and flattering bodice.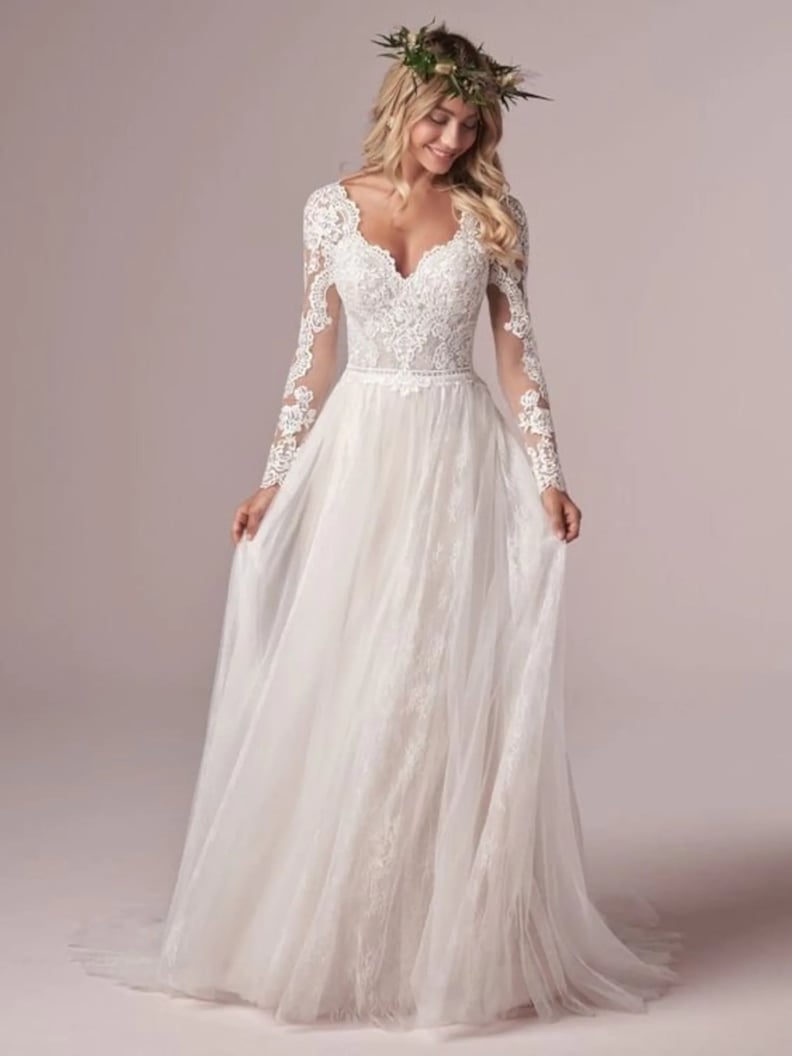 If You Love Lace: Long Wedding Dress
This long wedding dress ($433) blends lace and tulle in a unique, eye-catching way. You'll move with ease and elegance the whole night.