Paid Content For
dressbarn
4 Editors Share Career and Fashion Advice With Their Younger Selves
Paid Content For
dressbarn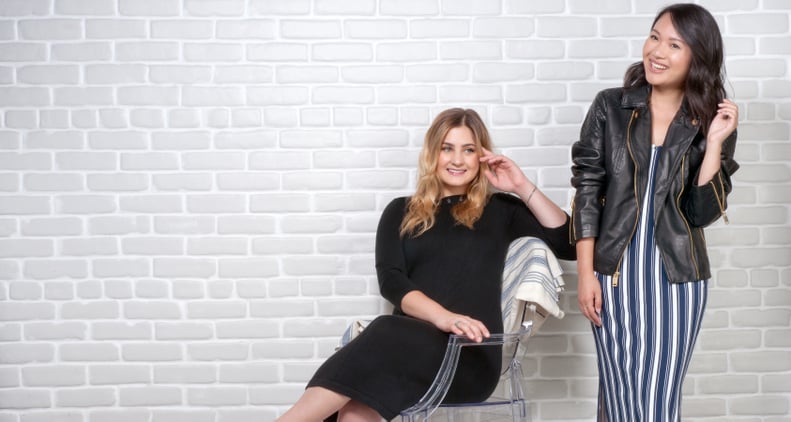 POPSUGAR Photography | Dean Lipoff
Looking back at your career, how many mistakes have you made? One? A dozen? While there are plenty of guidebooks on how not to screw up on the job, there's no way to navigate the office perfectly. So many things you'd never expect would happen, happen. So many outfits you never thought you'd wear, you wear. And it's all OK, because it's how we learn and grow.
We tapped some of our very own editors to find out what decisions from their past lives are haunting them to this day. Mistakes are healthy as long as you learn from them.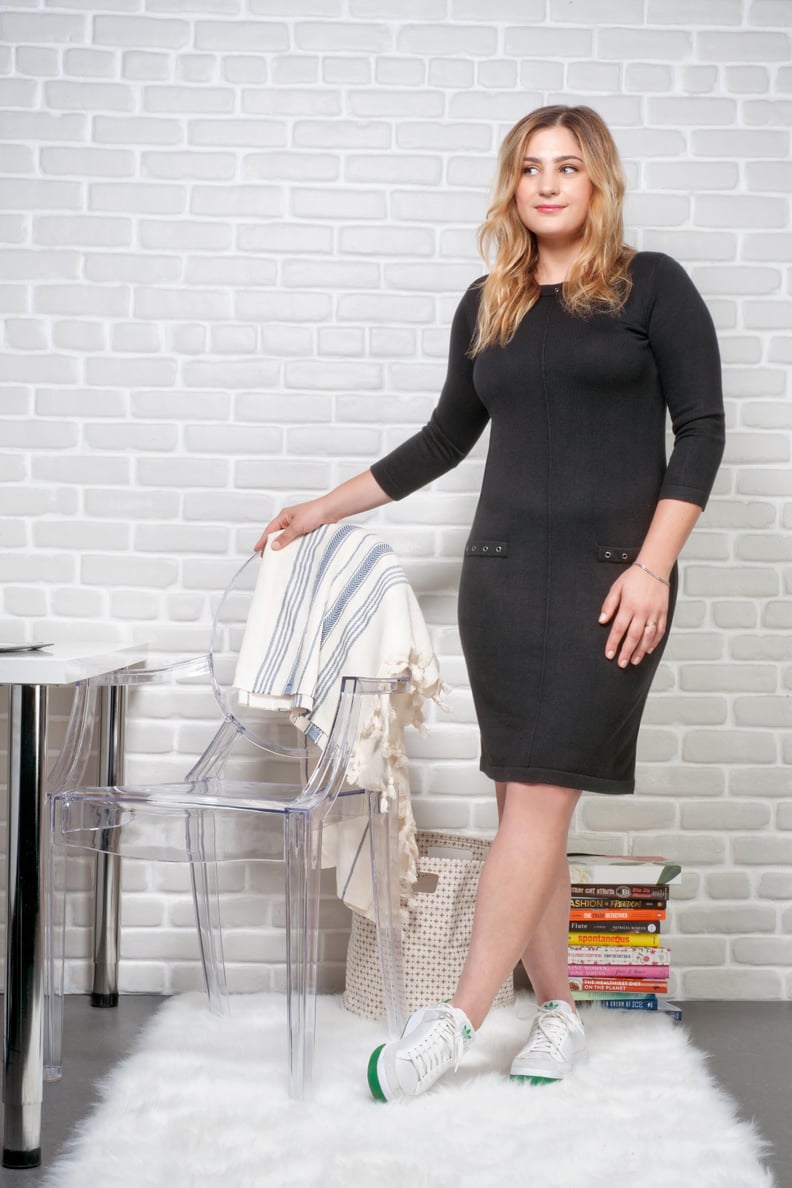 I Wish I knew: To be careful with what I share on social media
Just because you're accruing a lot of "likes," it doesn't mean that's a good thing. You never know when your boss or someone on your team is going to start following you, and if you're not careful, you might show them something you shouldn't. "Scroll way back and look at your old photos on social media. If you wouldn't want your boss to see them, make sure they're removed or private." — Gianna Capovilla, operations coordinator, native
Wearing: Black long-sleeve dress with details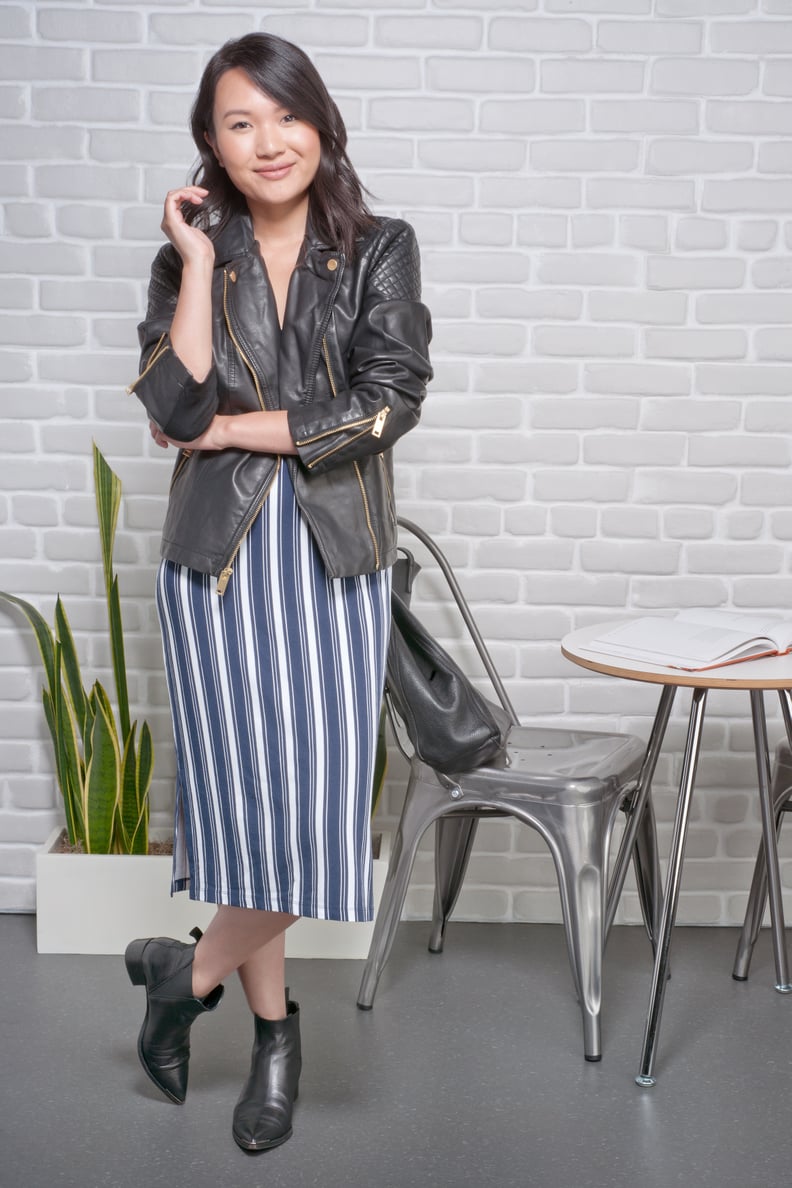 I Wish I knew: Your first job doesn't define your career
It's easy to feel overwhelmed by our career choices, but it's important to remember that we can pivot at any time. Just because you went to school to become a journalist, doesn't mean you can't follow your dreams of being a camera operator. "Don't get caught up on landing the perfect job right out of college. Instead, focus on gaining good, meaningful experiences, even if it's not in the field you want. You can slowly work your way into the industry you're interested in or even change direction altogether. The point is you'll end up where you're meant to be eventually." — Stephanie Nguyen, assistant editor, native
Wearing: Black quilted moto jacket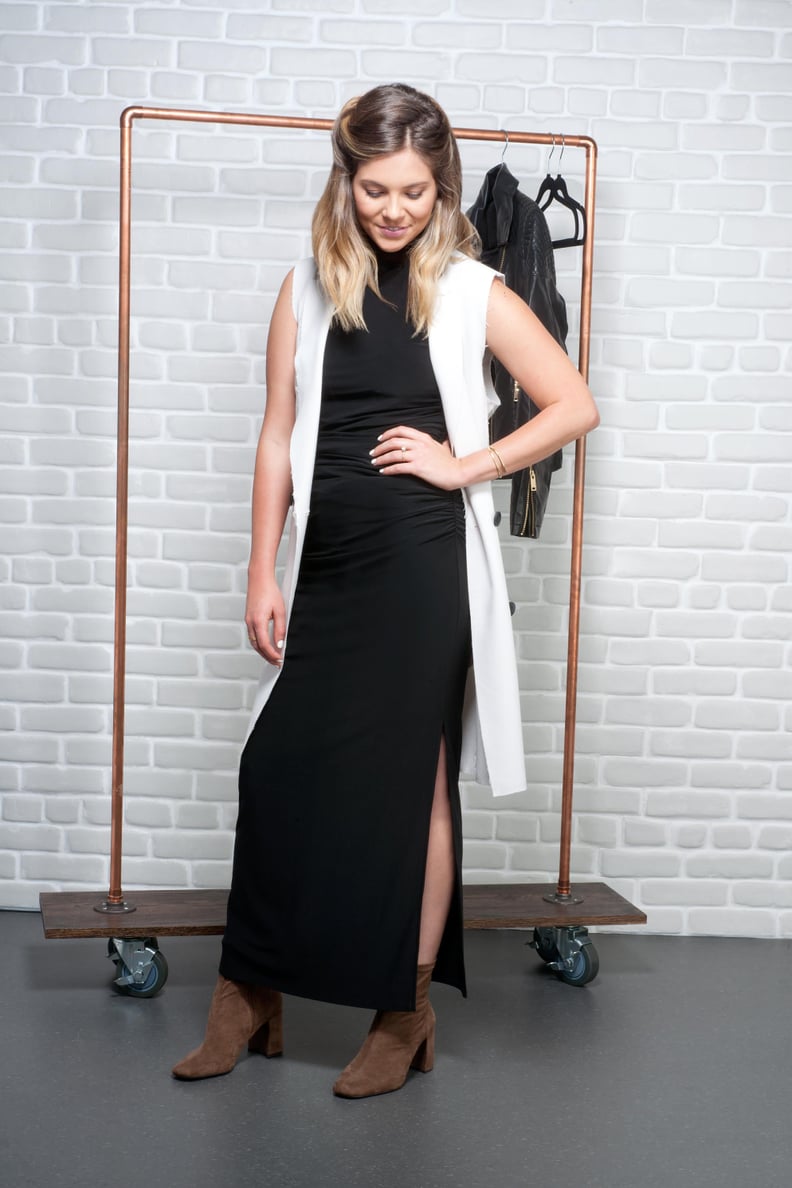 I Wish I knew: Dress for myself — and the job
It's important to check out the environment you're going to be joining. If you're an aspiring teacher, your wardrobe choices should look different than if you just passed the bar exam. Either way, push yourself to elevate your wardrobe. "When I started my career in the sales and marketing department, I was always trying to dress 'appropriately' for whatever event I had that day. Client meeting? Blouse and black pants. Important presentation? Dress sharp and conservative. When I moved into the editorial department, I was inspired by the creative women showing their personality through their clothing. I wish I had told myself to dress for myself first, then the job. Not the other way around." — Caitlin Strang, operations director, native
Wearing: Black maxi dress with slit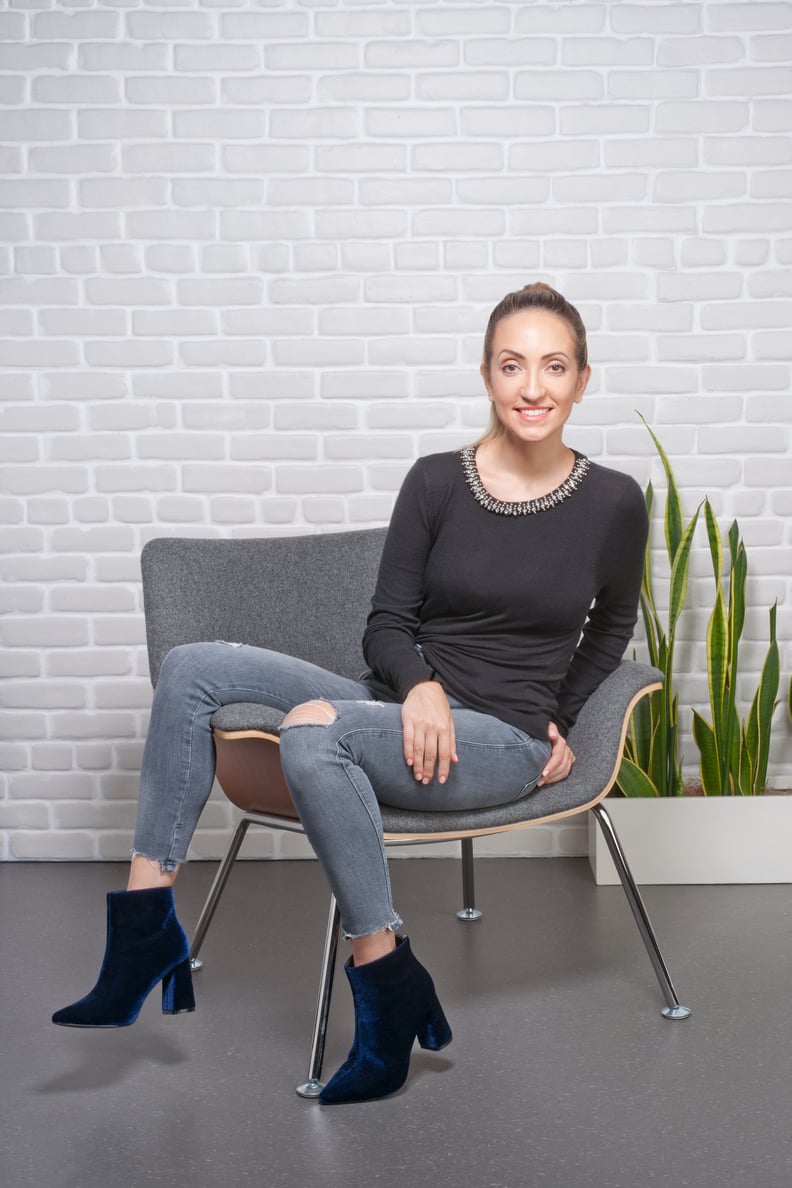 I Wish I knew: Not to react emotionally and to take a minute to think things over
Maybe you disagree with the new direction the company is going in, or perhaps you've just been given harsh criticism for your work. Either way, it's really important that you let the information sink in and make a plan, rather than just reacting. "At my first magazine job, I was challenged often, and I reacted emotionally a lot, often letting co-workers see me get upset. If I could do it over, I would tell my younger self to step outside, catch my breath, and figure out what I can learn from the moment." — Rebecca Brown, editor and producer, native
Wearing: Black embellished sweater
Check out more from Dressbarn!