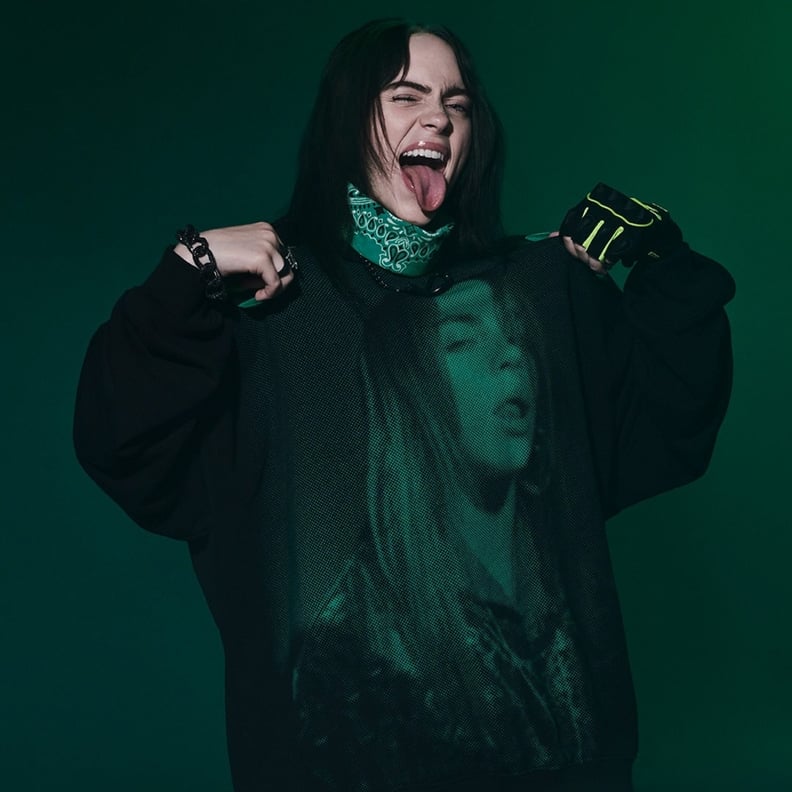 Courtesy of Berksha
Courtesy of Berksha
Only a few days after winning the prestigious "Best New Artist" award at the MTV Video Music Awards, Billie Eilish has finally forayed into fashion with a streetwear collection in collaboration with Bershka.
Unfortunately, the collection isn't available in the US at the moment but it's still worth a look. Billie Eilish x Bershka is a 20-piece unisex capsule collection, featuring hoodies, joggers, t-shirts, and bermuda shorts in four colorways. Most of the pieces feature graphic prints of "Billie Eilish" in graffiti typography, glittery lettering, reflective graphics, and some of her most popular song lyrics. What's most impressive about the collection is that because it's unisex, most women's pieces actually go up to a size XXL. A few items in the black colorway also support Inditex's Join Life initiative (Inditex is Bershka's parent brand that also owns Zara, Pull & Bear, and four other brands). Join Life is the company's commitment to a sustainable supply chain, from sourcing organic and recycled fabrics to meeting improved health, safety, and environmental standards.
Billie Eilish x Bershka isn't just comfortable, affordable, inclusive, and easy to wear, it's also committed to reducing fashion's impact on our planet. Keep reading to check out every piece from the collection.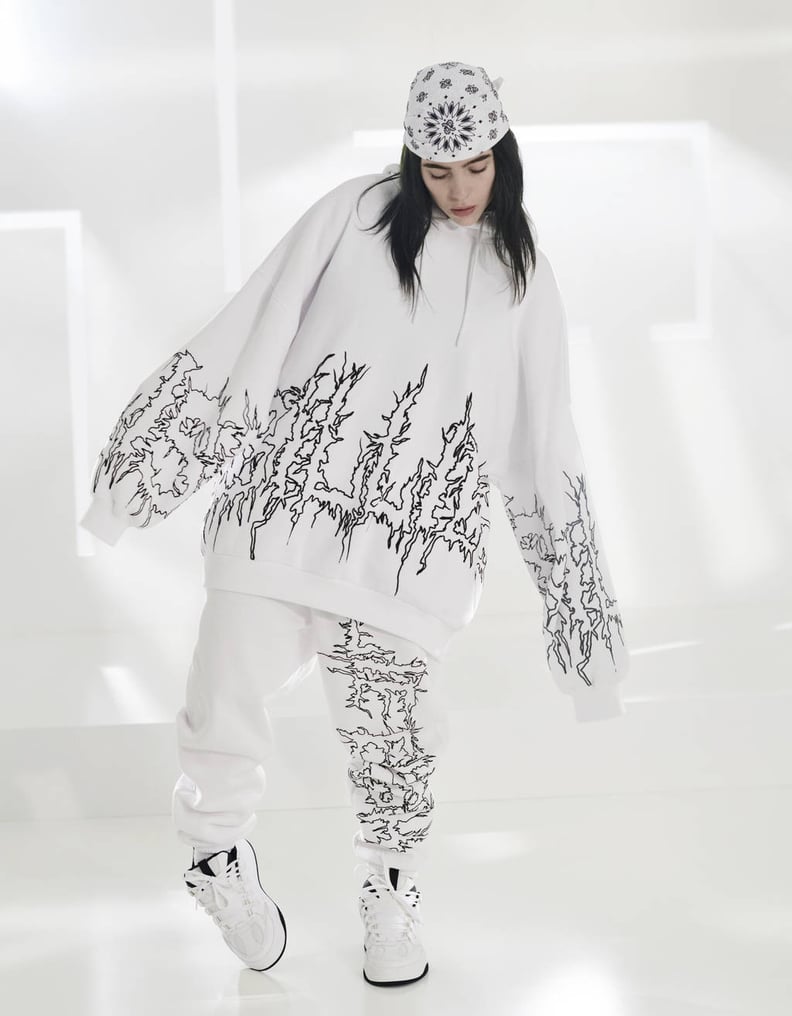 Billie Eilish X Bershka Hoodie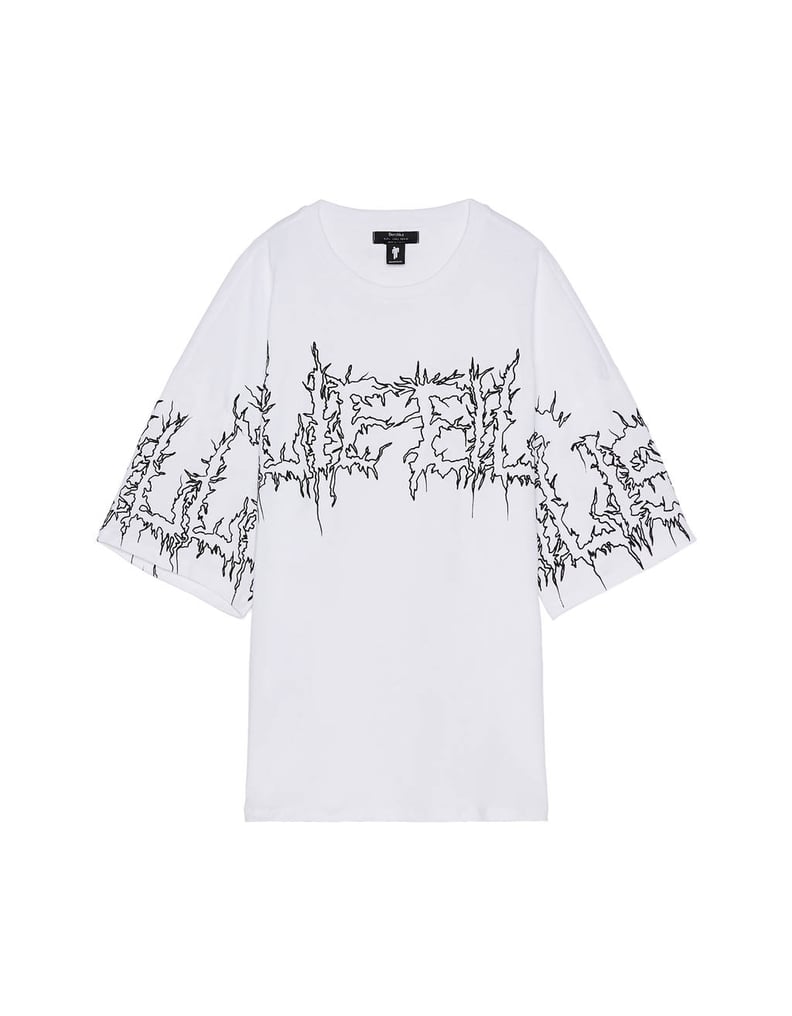 Billie Eilish x Bershka T-Shirt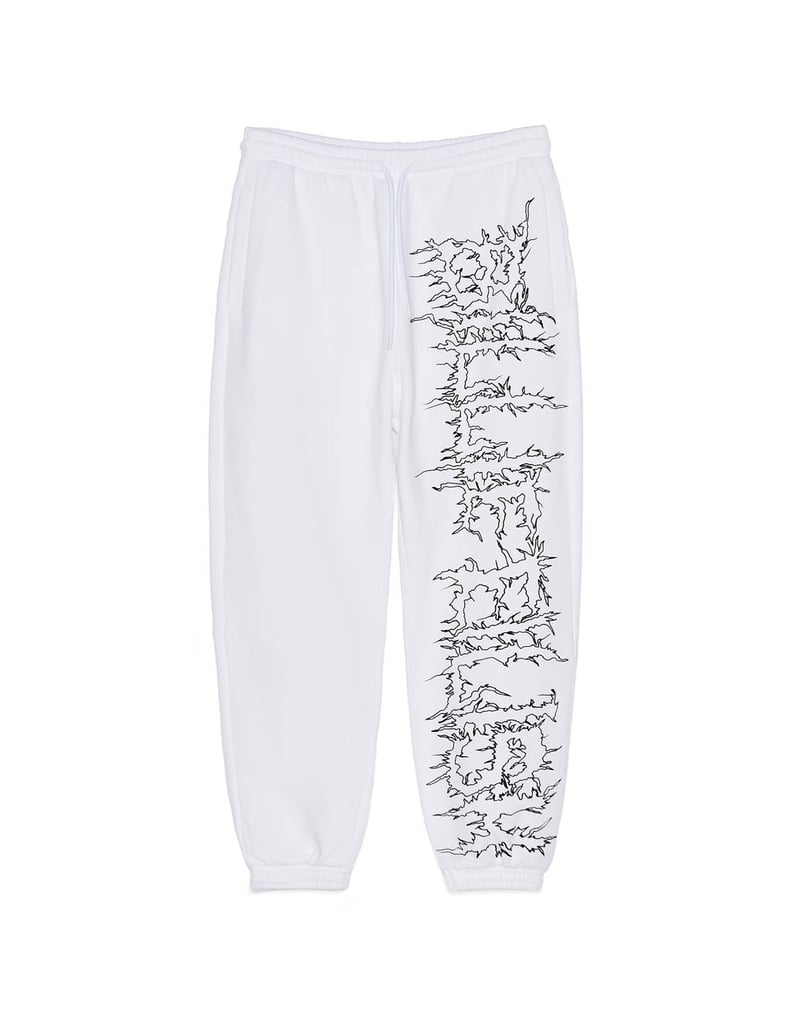 Billie Eilish X Bershka Joggers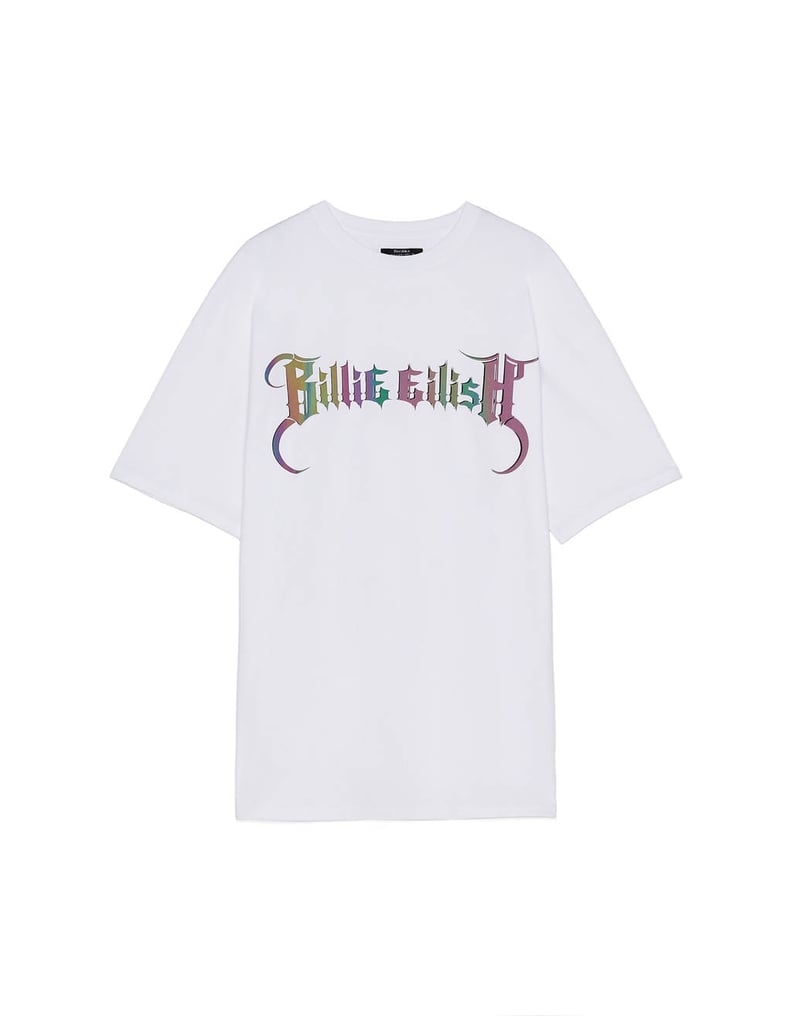 Billie Eilish x Bershka Reflective T-Shirt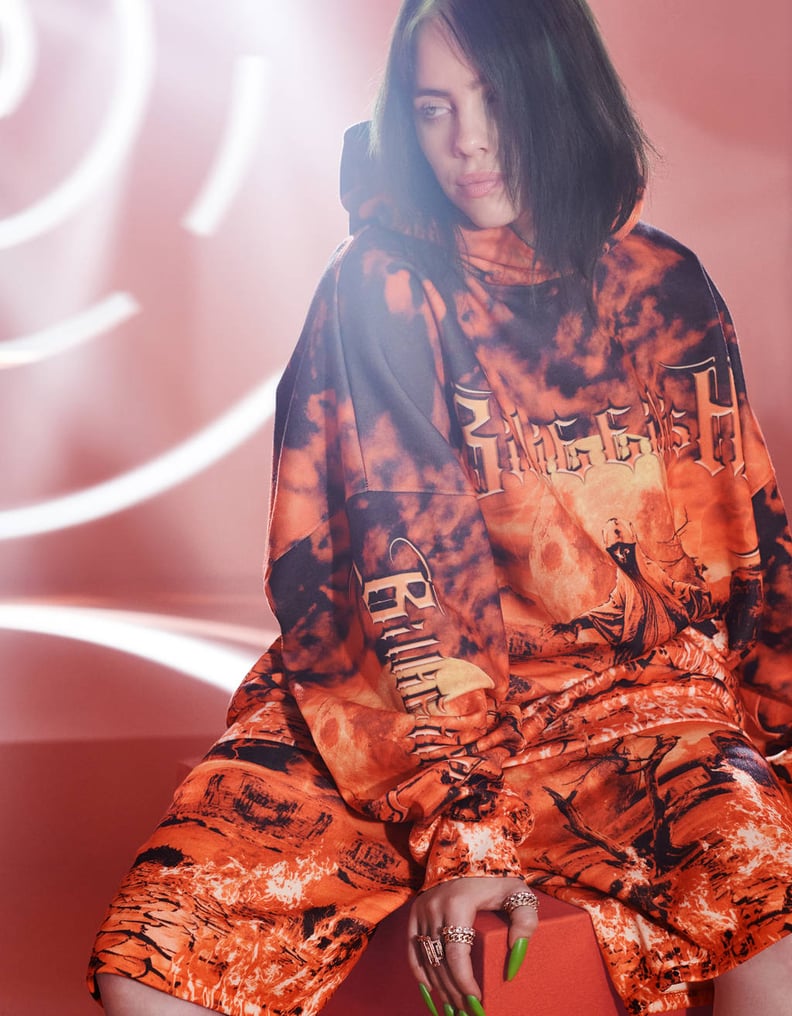 Billie Eilish x Bershka Flame Print Hoodie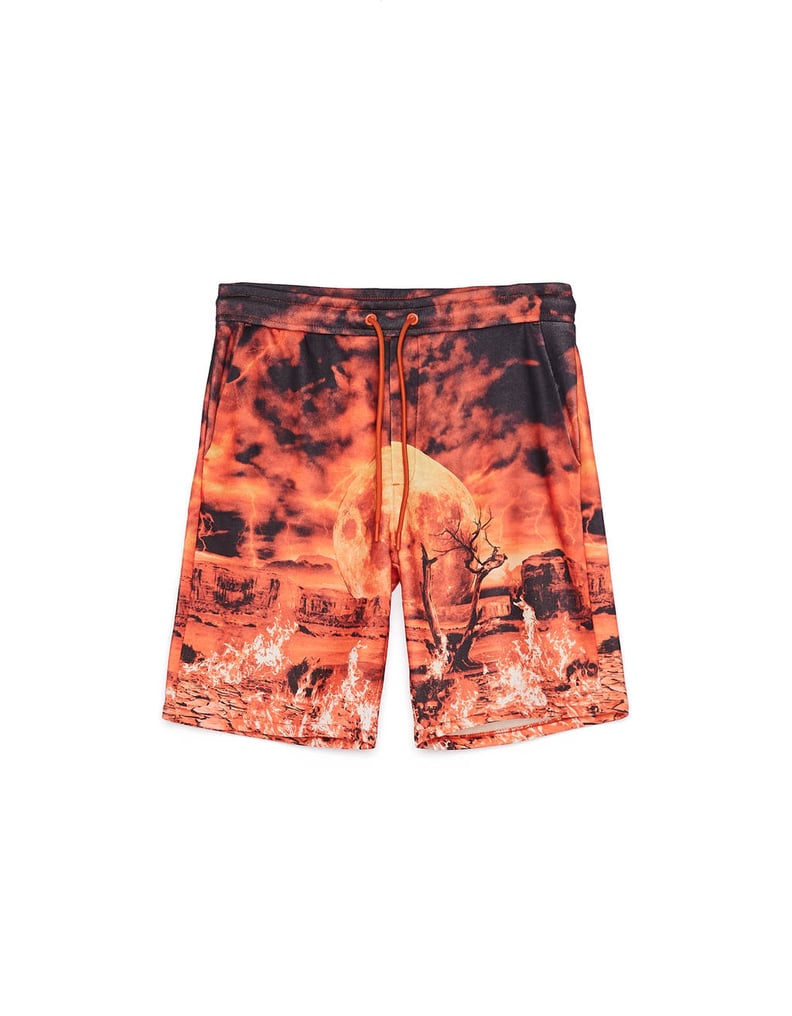 Billie Eilish x Bershka Flame Print Bermudas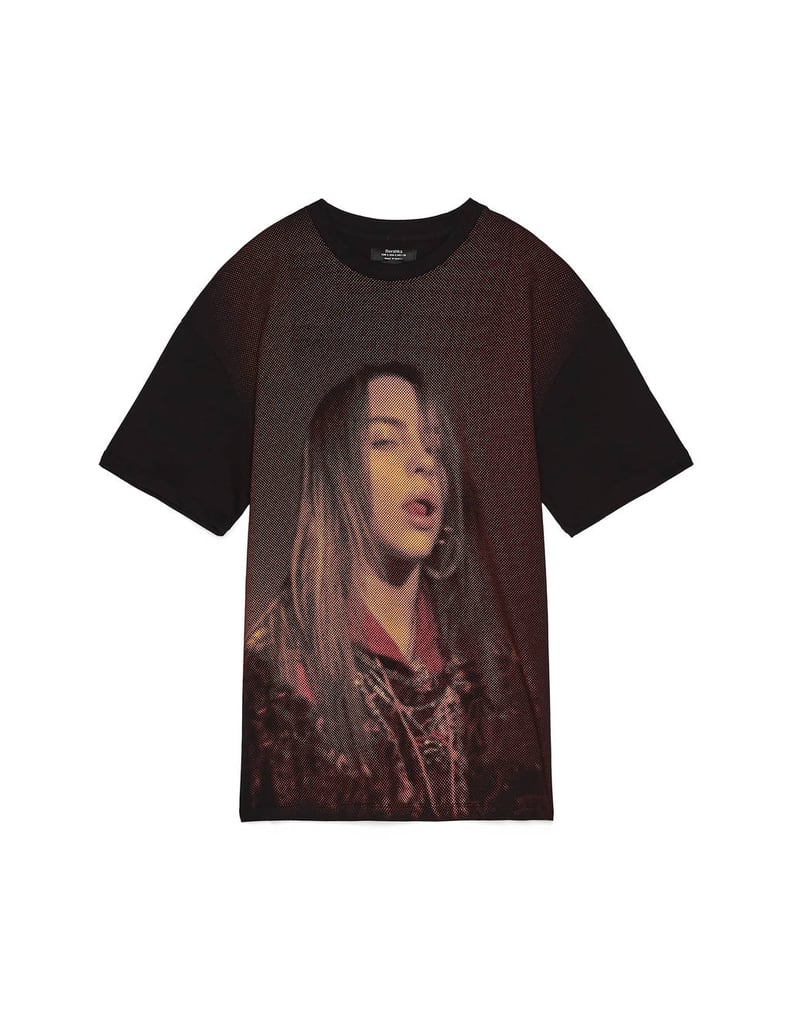 Billie Eilish x Bershka T-Shirt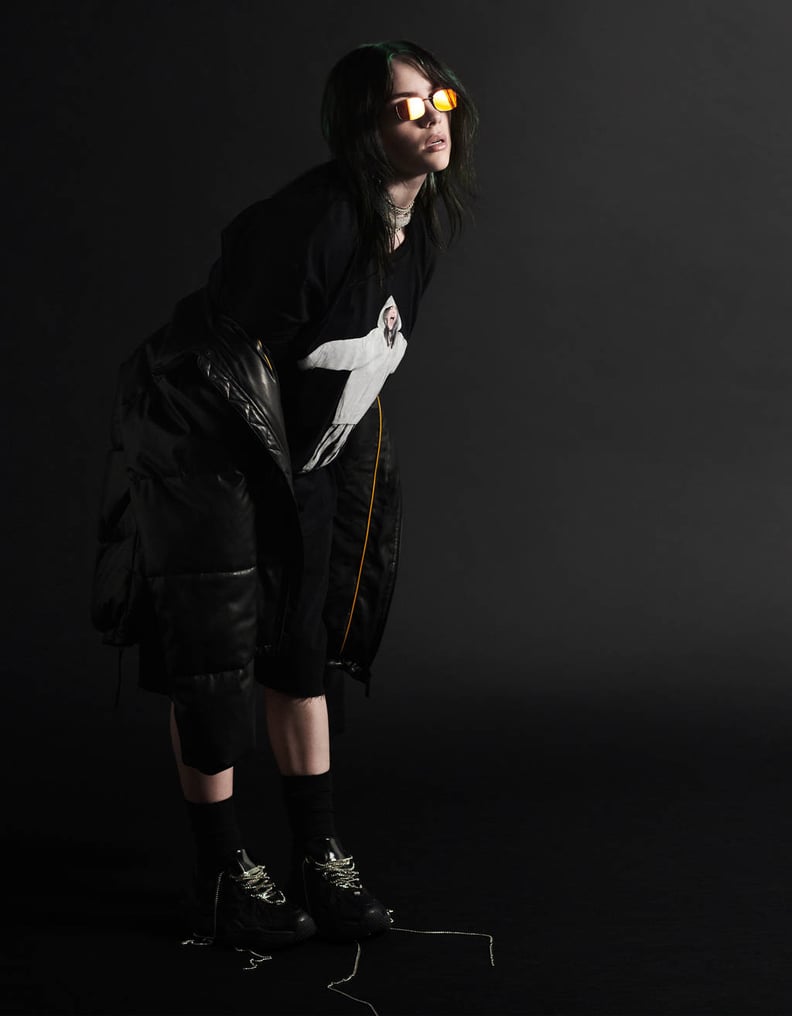 Billie Eilish x Bershka Hoodie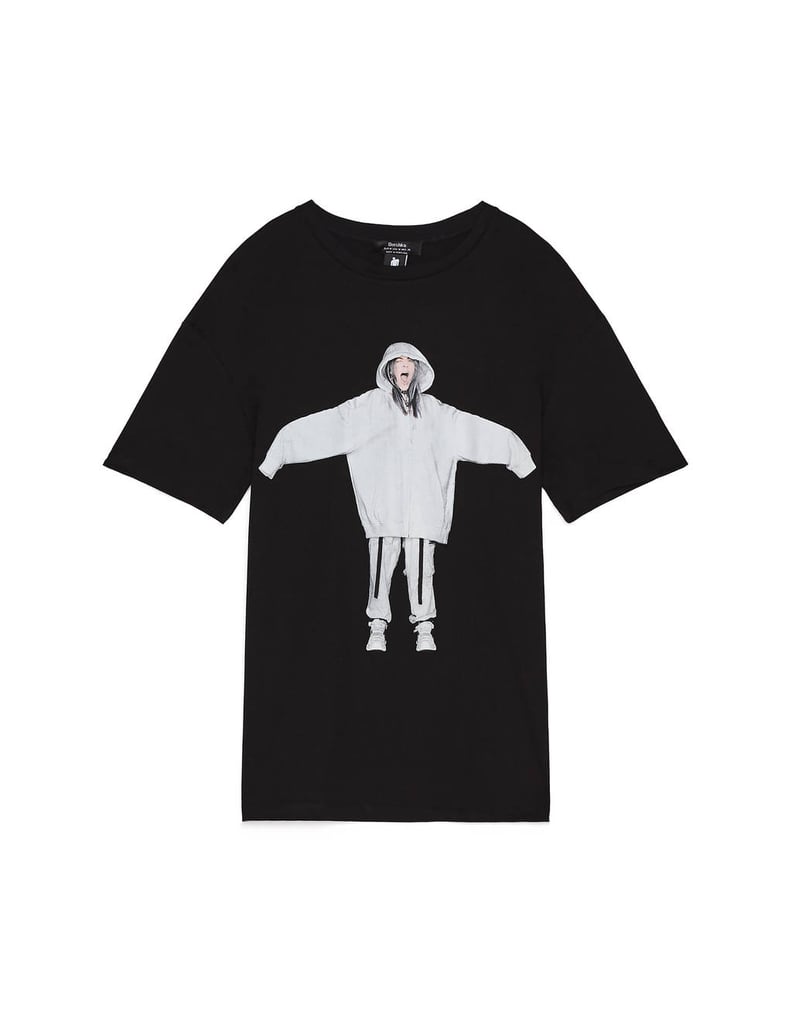 Billie Eilish x Bershka T-Shirt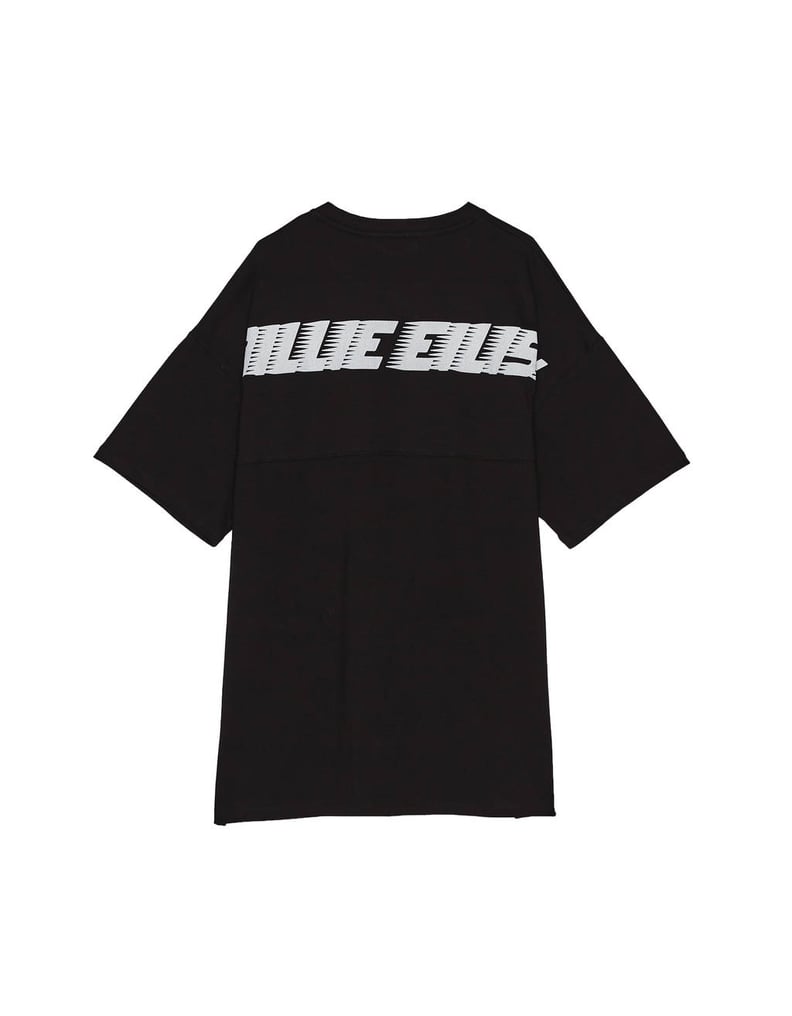 Billie Eilish x Bershka Reflective T-Shirt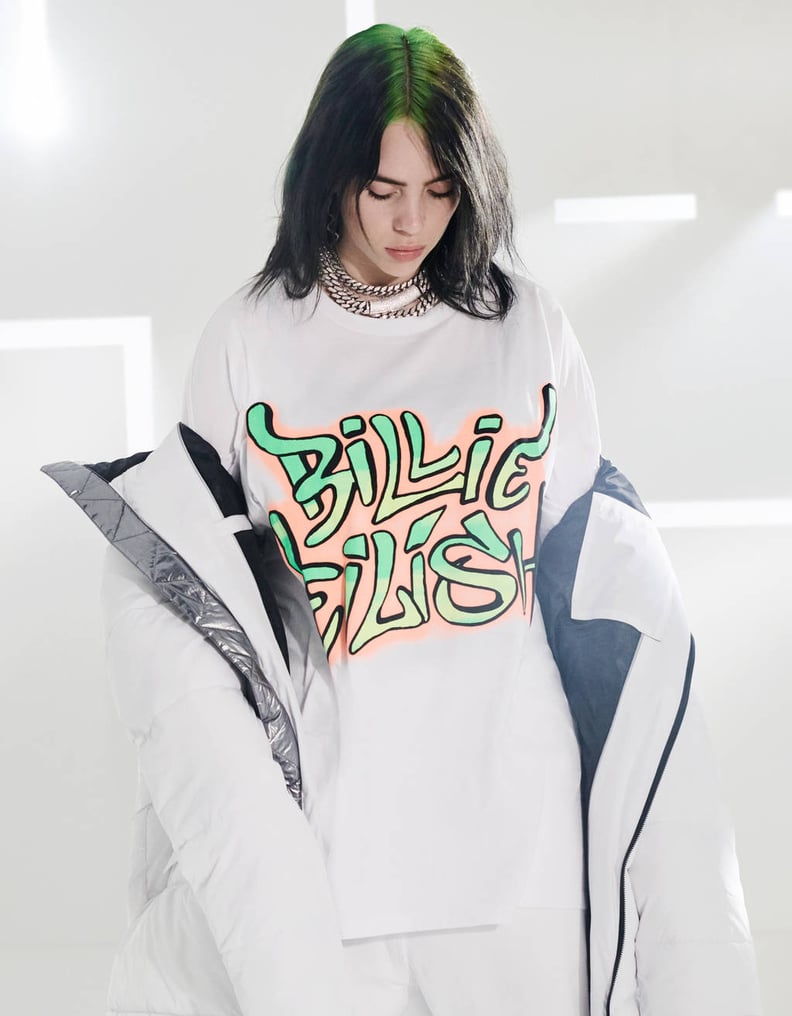 Billie Eilish x Bershka Graffiti Print T-Shirt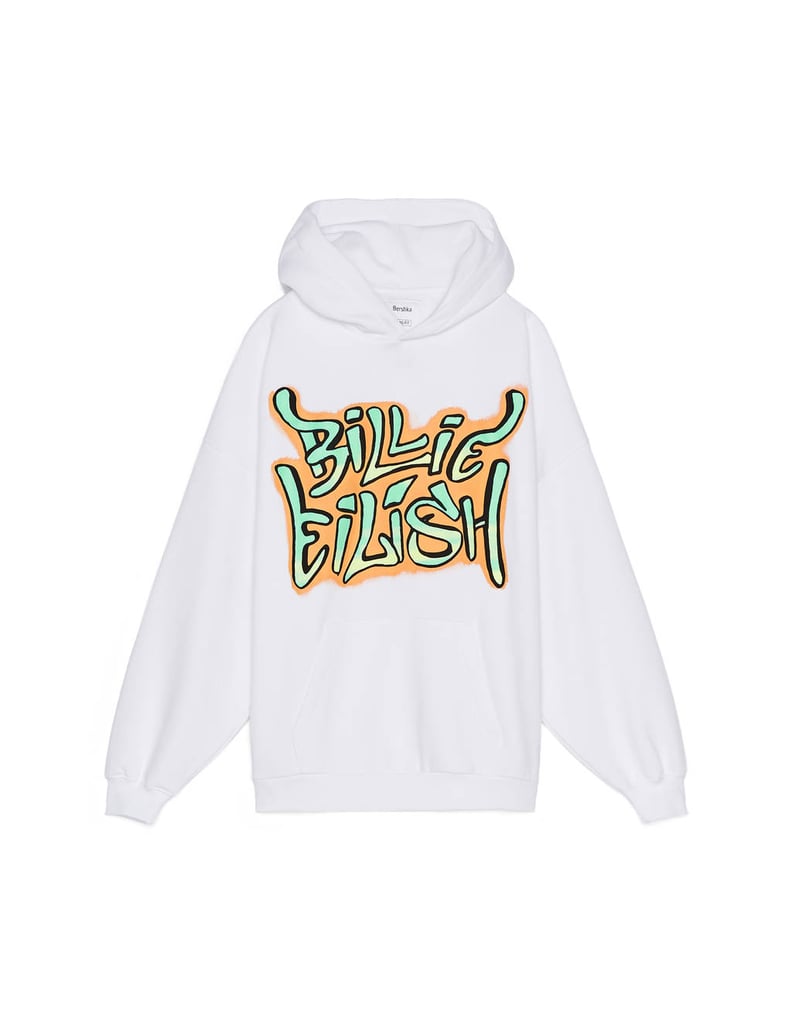 Billie Eilish x Bershka Graffiti Print Hoodie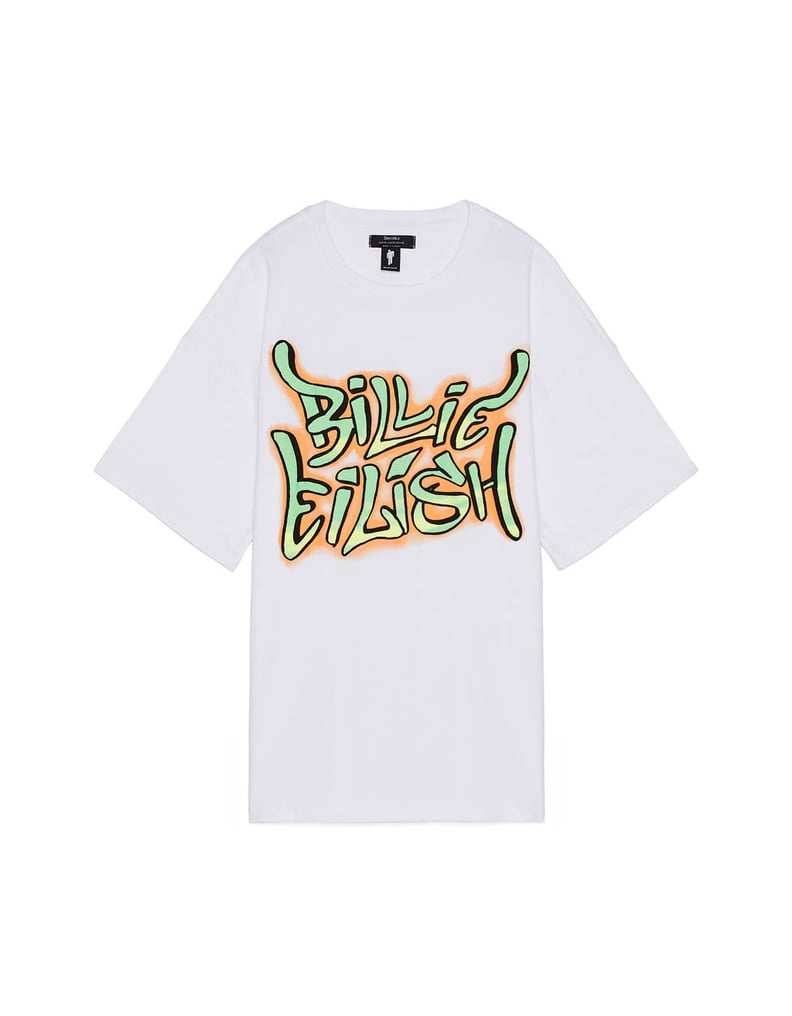 Billie Eilish x Bershka Graffiti Print T-Shirt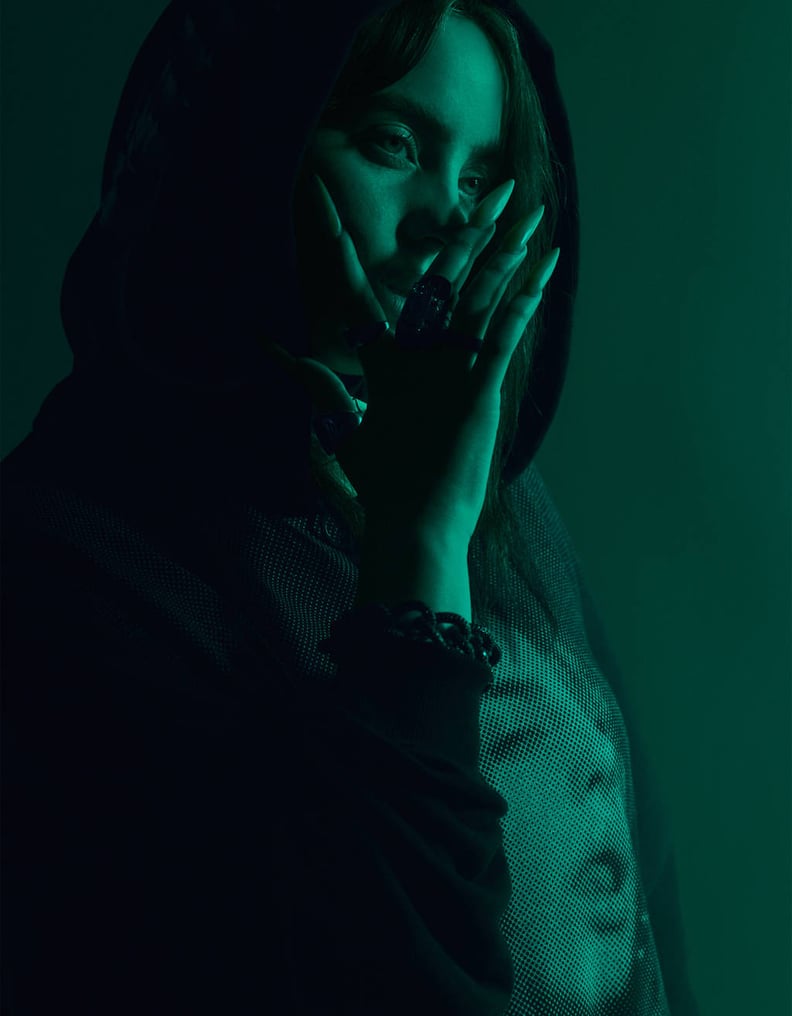 Billie Eilish x Bershka Hoodie
Billie Eilish x Bershka Hoodie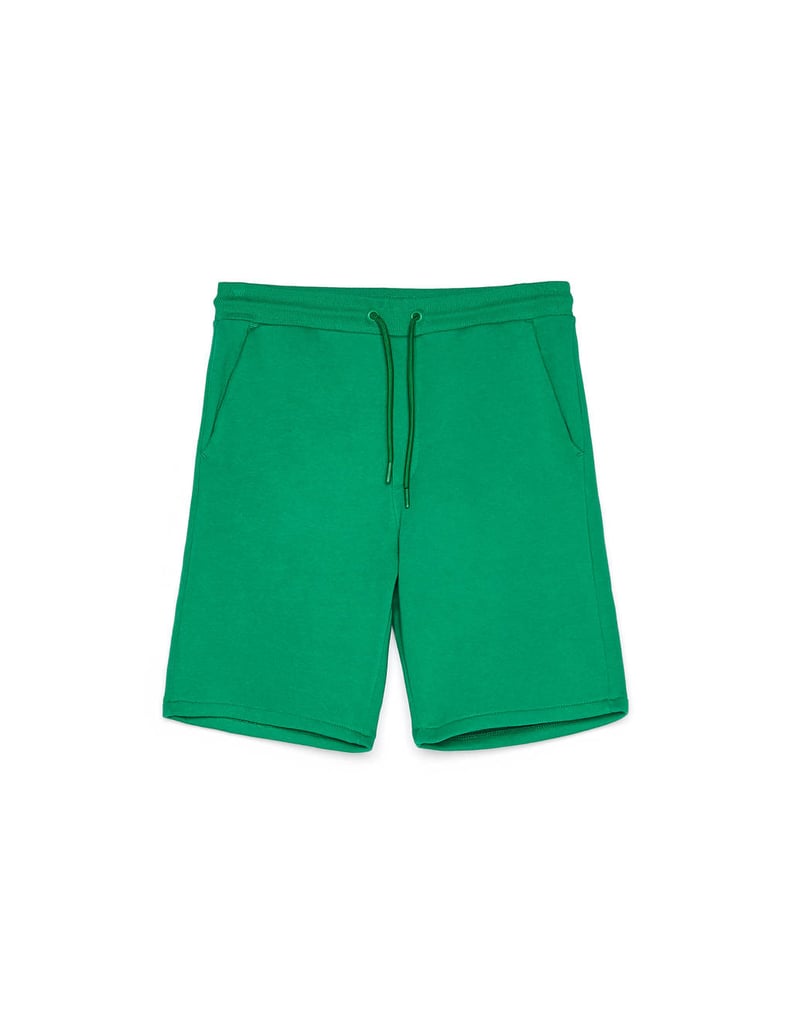 Billie Eilish x Bershka Bermuda Joggers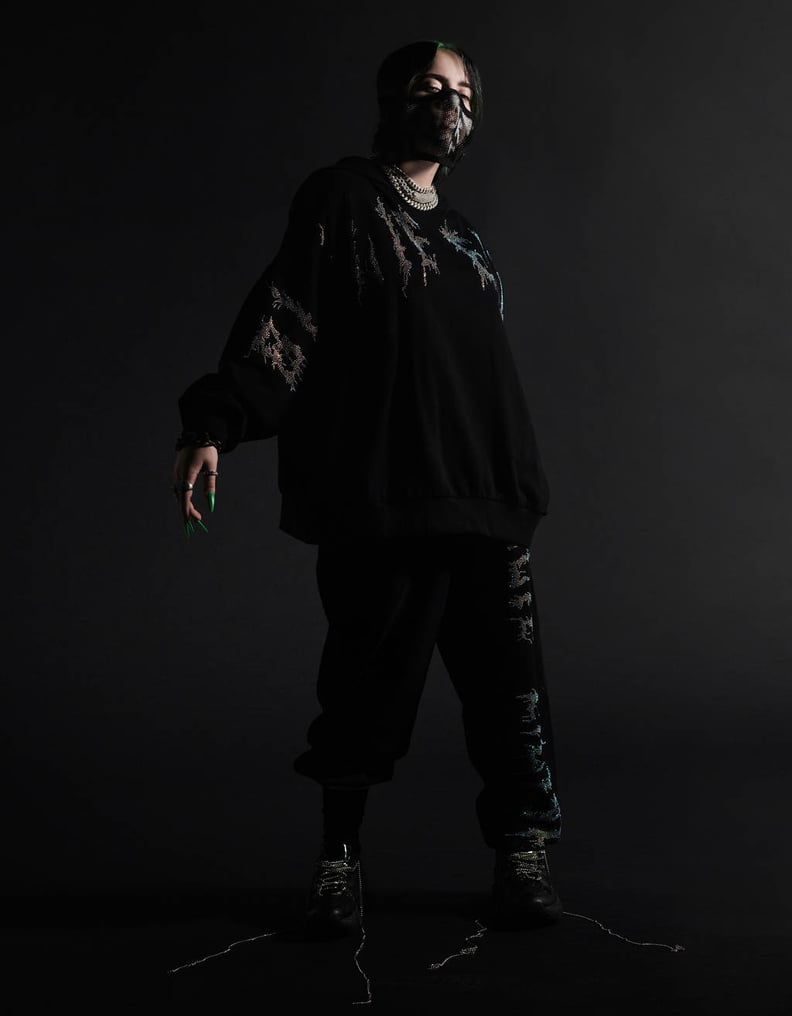 Billie Eilish x Bershka Glittery Print Hoodie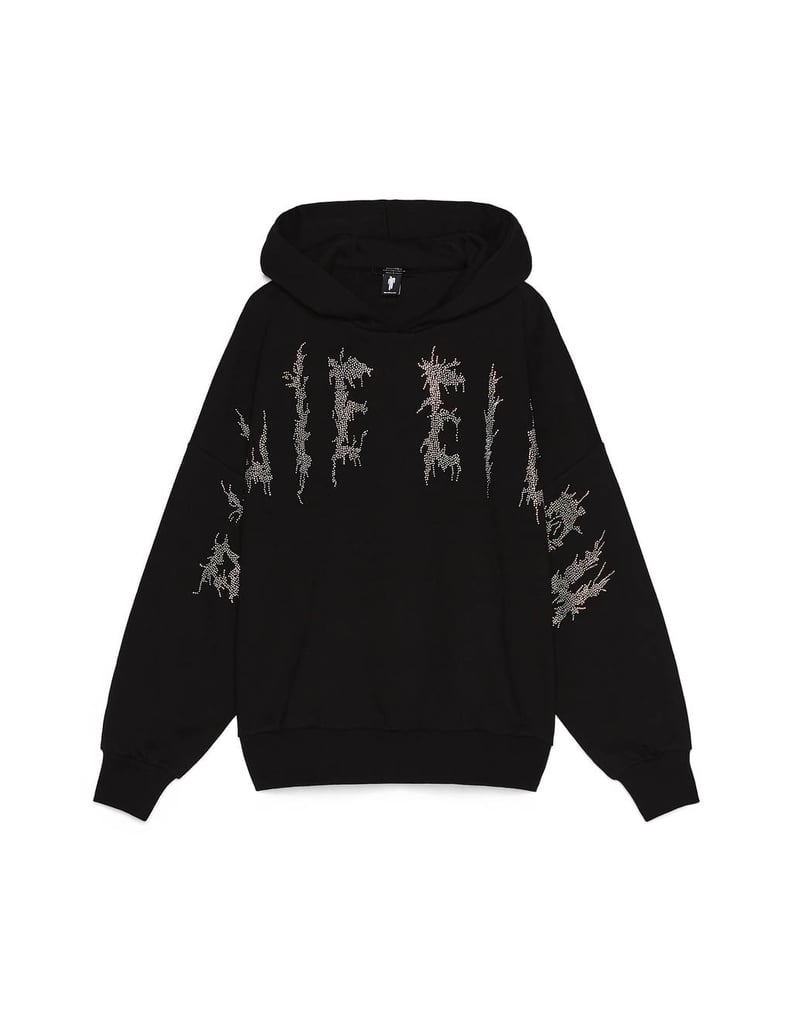 Billie Eilish x Bershka Glittery Print Hoodie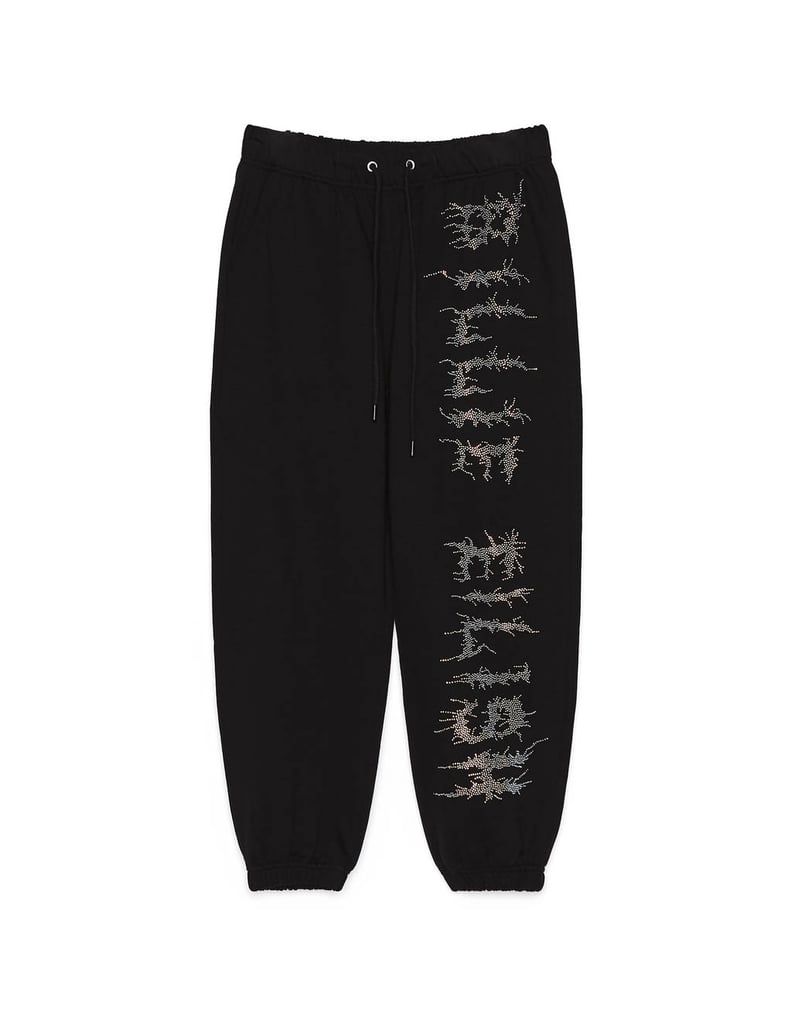 Billie Eilish x Bershka Glittery Print Joggers
Billie Eilish x Bershka T-Shirt With Slogan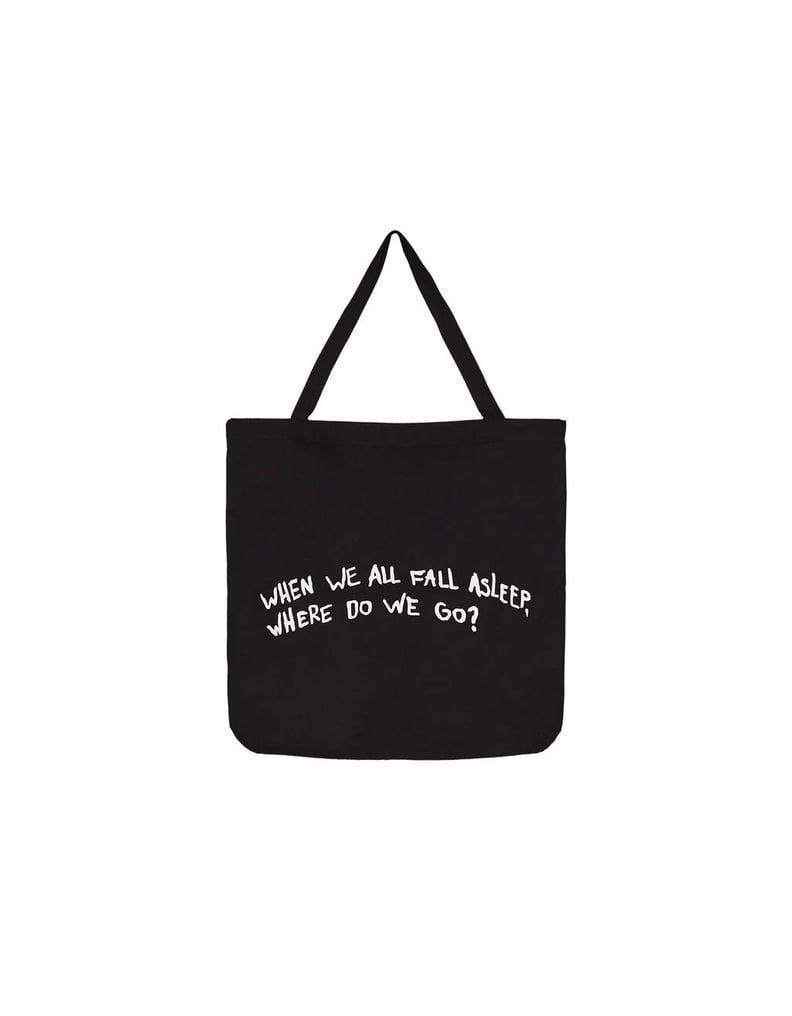 Billie Eilish x Bershka Tote Bag