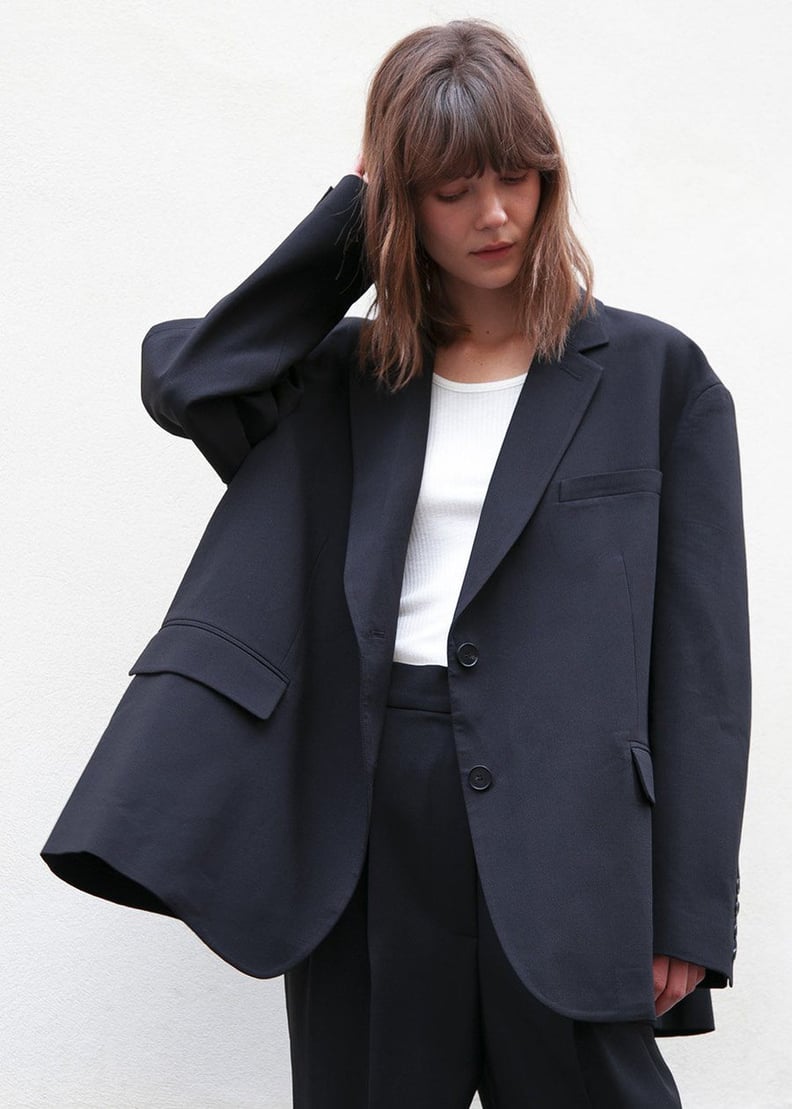 The Frankie Shop
The Frankie Shop
As POPSUGAR editors, we independently select and write about stuff we love and think you'll like too. If you buy a product we have recommended, we may receive affiliate commission, which in turn supports our work.
We turn to Everlane for great jeans, cool shoes, wardrobe staples, and soft cashmere that should cost 10 times the price. It's a great brand that we feel good about shopping from, due to its commitment to sustainability, its more affordable prices, and, of course, its adorable pieces. You can shop everything from denim to dresses, shoes, and handbags at Everlane; it's really a one-stop shop. However, if you're looking to branch out, you've got to try these nine brands.
If you're committed to shopping sustainably, check out brands like Allbirds, Modern Citizen, and Quince. We love The Frankie Shop for elevated twists on wardrobe staples, and its bestselling blazer is finally back in stock, so now's the time to take the plunge. You also can't go wrong with a classic Cuyana tote bag; the Easy Tote is an editor favorite for a reason. Plus, once you shop J.Crew cashmere, there will be no turning back. The fabric is soft, and the silhouettes will be in your closet for years to come. No matter what you're looking for, it's fun to branch out a bit and try these brands you may be a little less familiar with. Keep reading to shop our selections.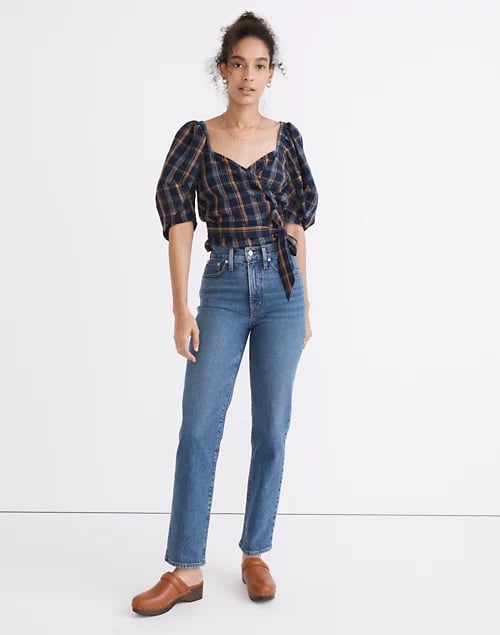 For Quality Jeans: Madewell
If you want quality jeans that hover around the $100-$130 price point, you've got to start shopping for denim at Madewell. These Madewell The Perfect Vintage Straight Jeans ($128) live up to their name. They're comfortable and timeless, and they go with just about everything. If you love your Everlane jeans, these are a good pair to add to your collection.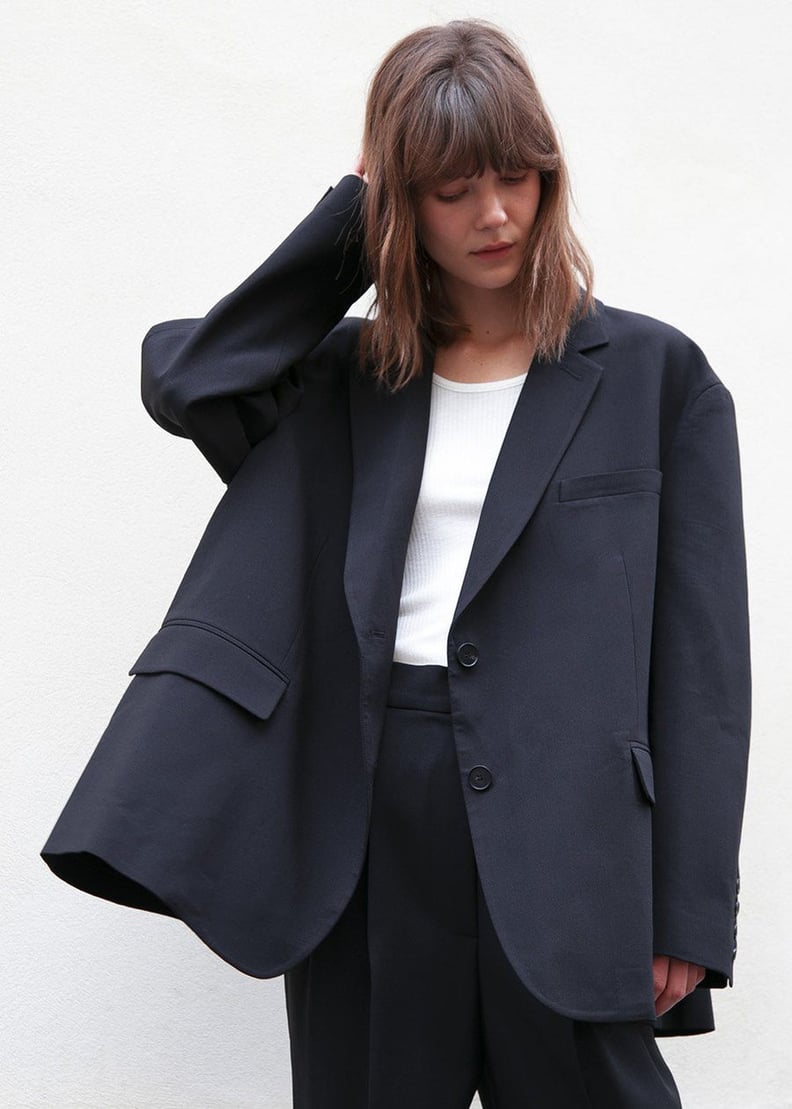 For Cool Basics: The Frankie Shop Bea Blazer
We love The Frankie Shop because the brand takes classic staples and gives them just a bit of cool edge. Take this iconic The Frankie Shop Bea Blazer ($345), for example. Everyone could do with a great black blazer in their lives, but this style is oversize and makes even jeans and a tank look polished and put together. Plus, it's almost always sold out, but it's back in stock right now, so grab it while you can.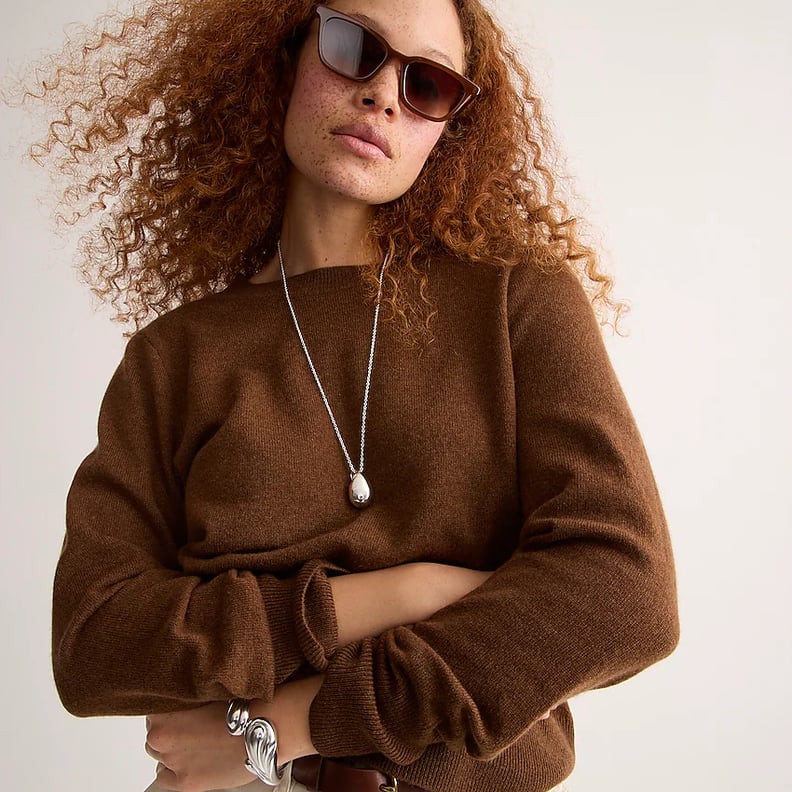 For Affordable Cashmere: J.Crew
One of our favorite things about Everlane is the soft, affordable cashmere, and if you're looking to add to your collection, there's no better place to shop than J.Crew. Its cashmere collection is top notch and can even compete with luxury brands that charge 10 times the price. This J.Crew Cashmere Classic-Fit Crewneck Sweater ($128) is a wardrobe essential and comes in 13 different colors.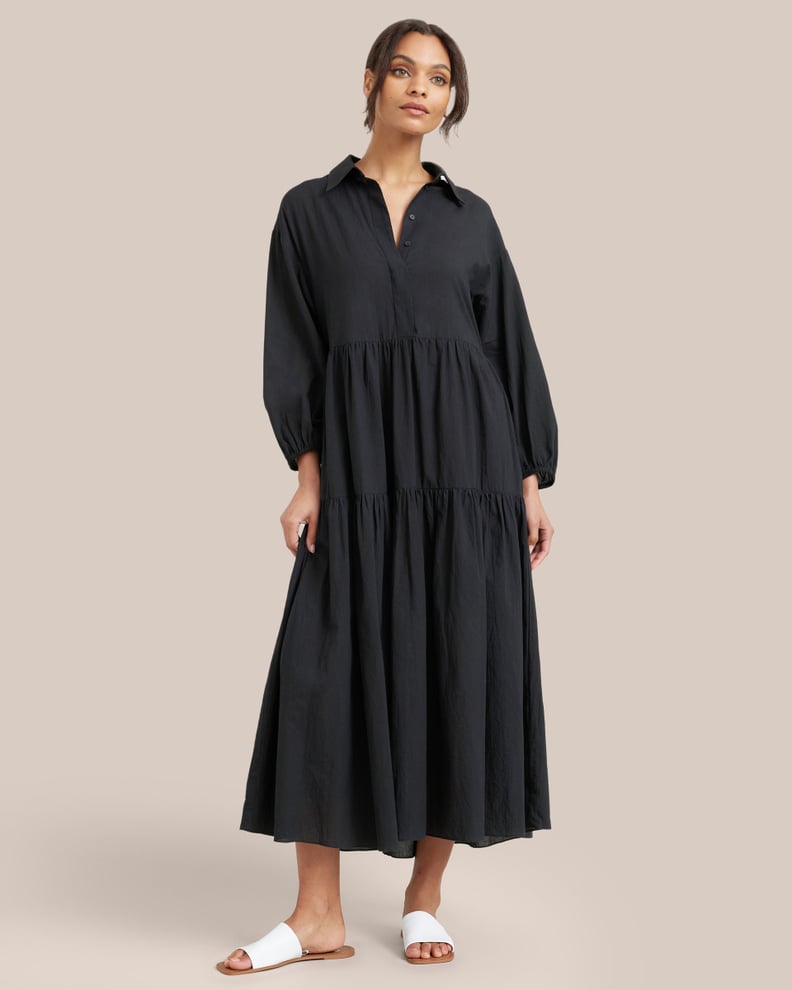 For Classic Fashion: Modern Citizen
Modern Citizen, much like Everlane, is a San Francisco-based brand with a commitment to elevated fashion at affordable prices, with sustainability and responsibility top of mind. These are the pieces you can throw on and run out the door; think easy dresses, elegant trousers, and simple tops. We're big fans of this Modern Citizen Delia Organic Cotton Poplin Tiered Maxi Dress ($104, originally $148) because it's a great summer-to-fall dress and it looks good with sandals, sneakers, or boots.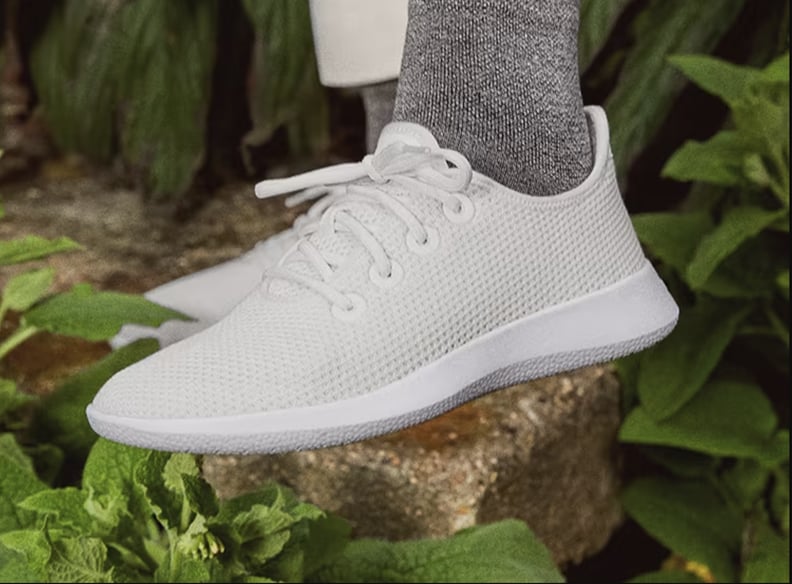 For Sustainable Shoes: Allbirds
If you're looking for a more sustainable shoe, you can't go wrong with Allbirds. The direct-to-consumer brand is known for making some of the most comfortable shoes on the market. These are the pairs you're never going to want to take off. Bring these Allbirds Tree Runners ($105) on your next trip, because you can walk all day in them and they look great with everything.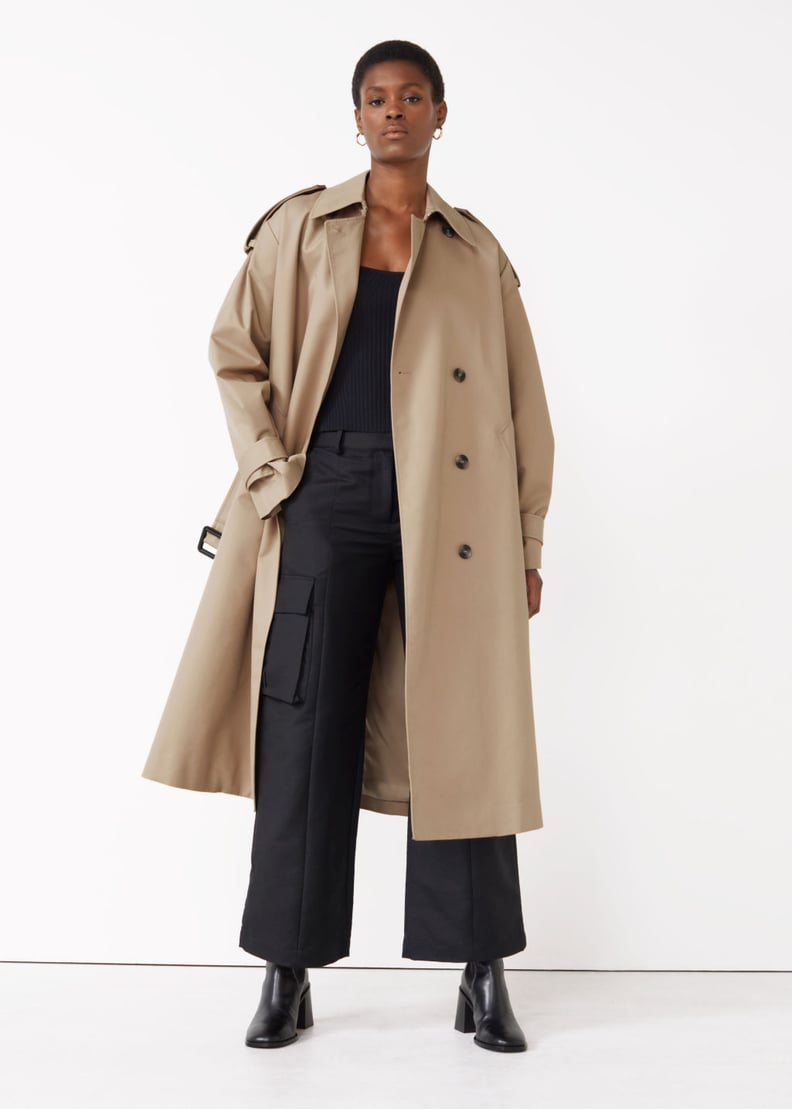 For Timeless Staples: & Other Stories
& Other Stories is a Scandinavian brand that manages to make pieces that are both super on trend and timeless staples you'll wear for seasons to come. This editor has a black jacket from the brand that she bought five years ago, and it's still one of the most-loved jackets in her closet. Everyone needs a quality trench coat in their repertoire, and this & Other Stories Wide Belt Trench Coat ($219) is always a good idea and perfect for fall.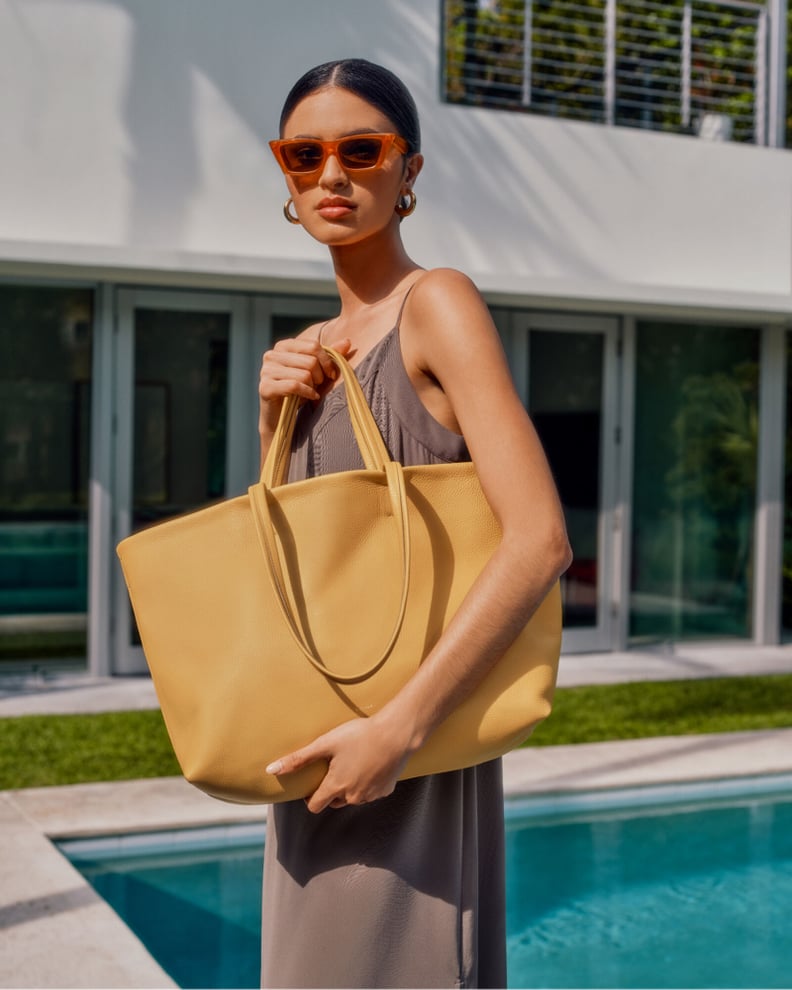 For Elegant Accessories: Cuyana
Cuyana is one of our favorite accessory brands, and we love that the brand creates timeless silhouettes from luxurious leathers at prices that won't break the bank. This Cuyana Easy Tote ($248) is the brand's newest style, and it's the bag you'll use every single day. It's a work bag, a weekend bag, a bag to take traveling, and everything in between.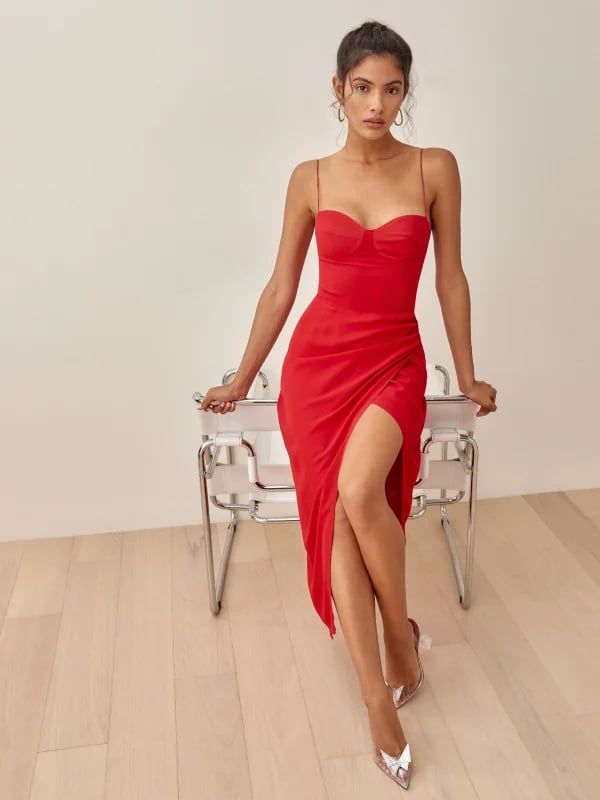 For Sexy, Sustainable Clothes: Reformation
When you think of sustainable fashion, you might think of shopping secondhand or boring, earthy toned fabrics that don't necessarily make your eyes sparkle with excitement. When we think of sustainable fashion, we think of Reformation, the brand that's committed to creating clothes from low-impact or deadstock fabric, with a focus on conserving water and using sustainable packaging. Oh, and it makes clothes that you'll want to live your life in. This Reformation Kourtney Dress ($248) is the sexy little dress you're going to want to wear to that party you have coming up.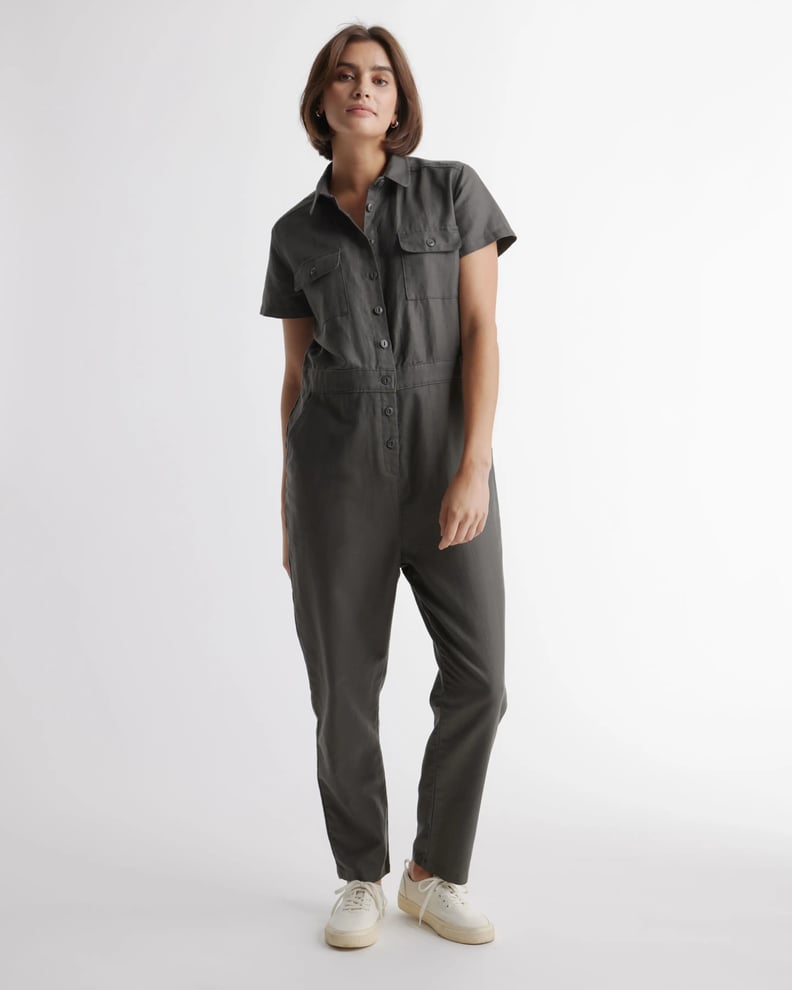 For Affordable Luxury: Quince
Like Everlane, Quince is a direct-to-consumer brand that's committed to affordable luxury, and both your wallet and your wardrobe will thank you. We love the Qunice Linen Coverall Jumpsuit ($80) because it's an easy, everyday staple. A jumpsuit is something you can literally throw on and run out the door, plus it's comfortable and easy to style.