This Is the Most Inspiring Thing You'll See at New York Fashion Week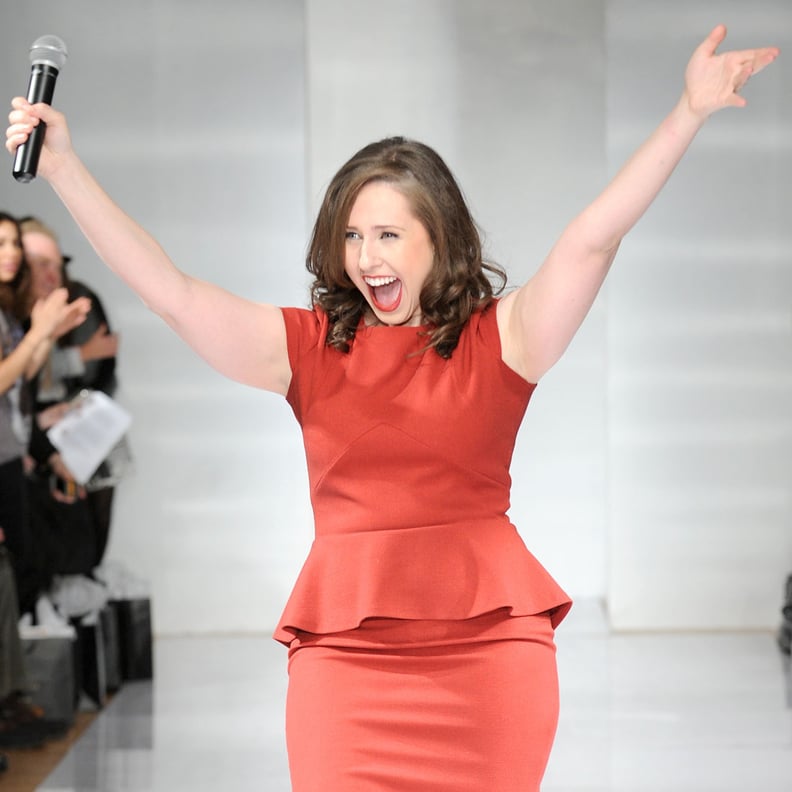 Fashion Week is certainly an inspiring time, with designers sending the most-beautiful creations down the runways. But we don't think anything will be as moving as what — or rather, who — designer Carrie Hammer had walk on her runway.
For the first time ever, a quadruple amputee modeled at New York Fashion Week. Karen Crespo, a 30-year-old Los Angeles native who contracted bacterial meningitis and had to have all four limbs amputated, reached out to Hammer after seeing a woman in a wheelchair at her Fall 2014 show, and the two quickly connected. The show, which took place today, wasn't just Karen's time to shine. "She's one of many incredible women," Hammer, who has focused her efforts on designing workwear for underserved professional women, said of her impressive roster of models. "Our job as designers is to make women feel beautiful."
Watch the moving video and see Karen's runway debut, below, and keep reading for our exclusive interview with the designer. Source: Getty / Craig Barritt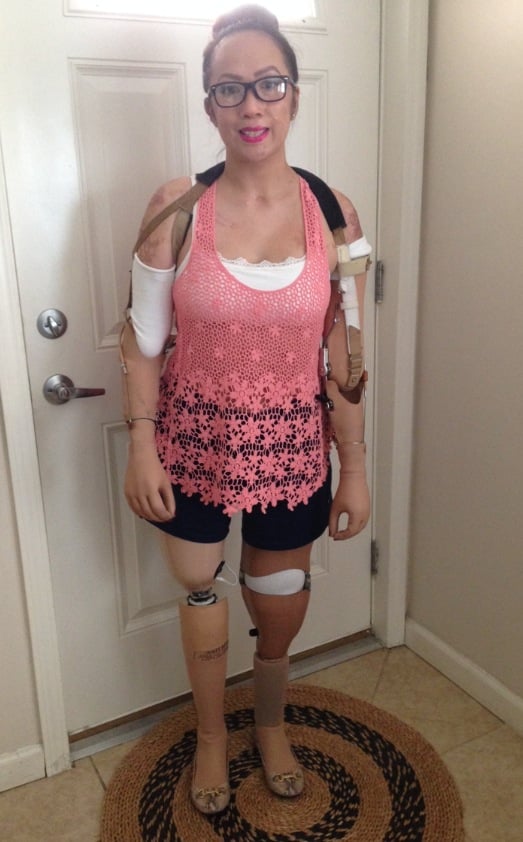 The Story of How Karen Got to Fashion Week
POPSUGAR: How did you first connect with Karen?
Carrie Hammer: We got connected in February after our last show, where we did role models — not runway models. I'm a designer of professional clothing for women, so I felt sick sending 18-year-olds down the runway. Courtesy of Giovanni Messner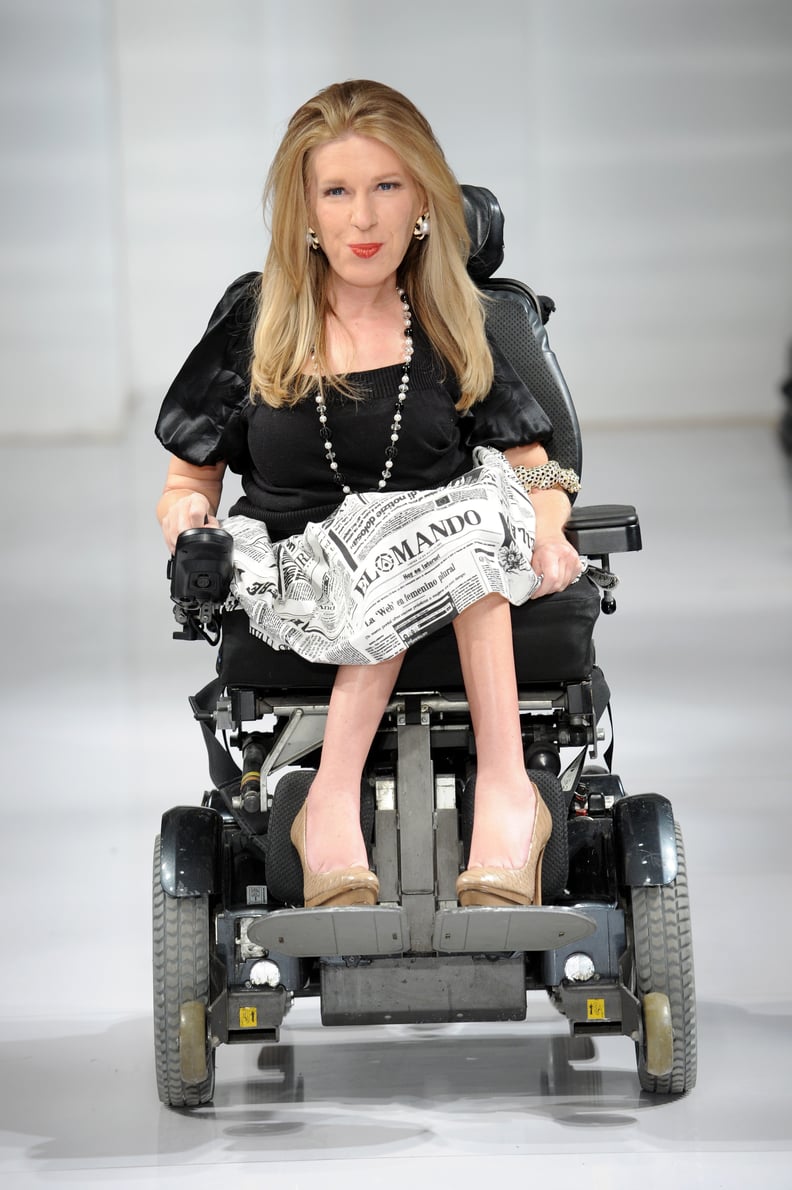 PS: So instead, you included a woman in a wheelchair.
CH: One of my good friends is a doctor in a wheelchair. I didn't realize at the time that it was the first-ever wheelchair on a runway. The story went viral, and Karen saw it online. She emailed me right away: "I was so thrilled and moved that a designer welcomed someone with a disability on the runway. You don't see that often, and I hope it really opens doors for people with disabilities. Beauty comes in all shapes and sizes — there's absolutely no right or wrong."
PS: You don't get emails like that every day! How did you respond?
CH: She was gorgeous. I loved her bohemian style. I asked her to walk in my show, and she told me her $100,000 prosthetics were stolen off her porch. I worked with this prosthetics company to create a new set of arms for her. And, we finally met in person last week for the first time.
We talk all the time. It's so funny because I felt like I knew her, like old friends. It was definitely very surreal. And seeing firsthand how she experienced struggles was hard to take.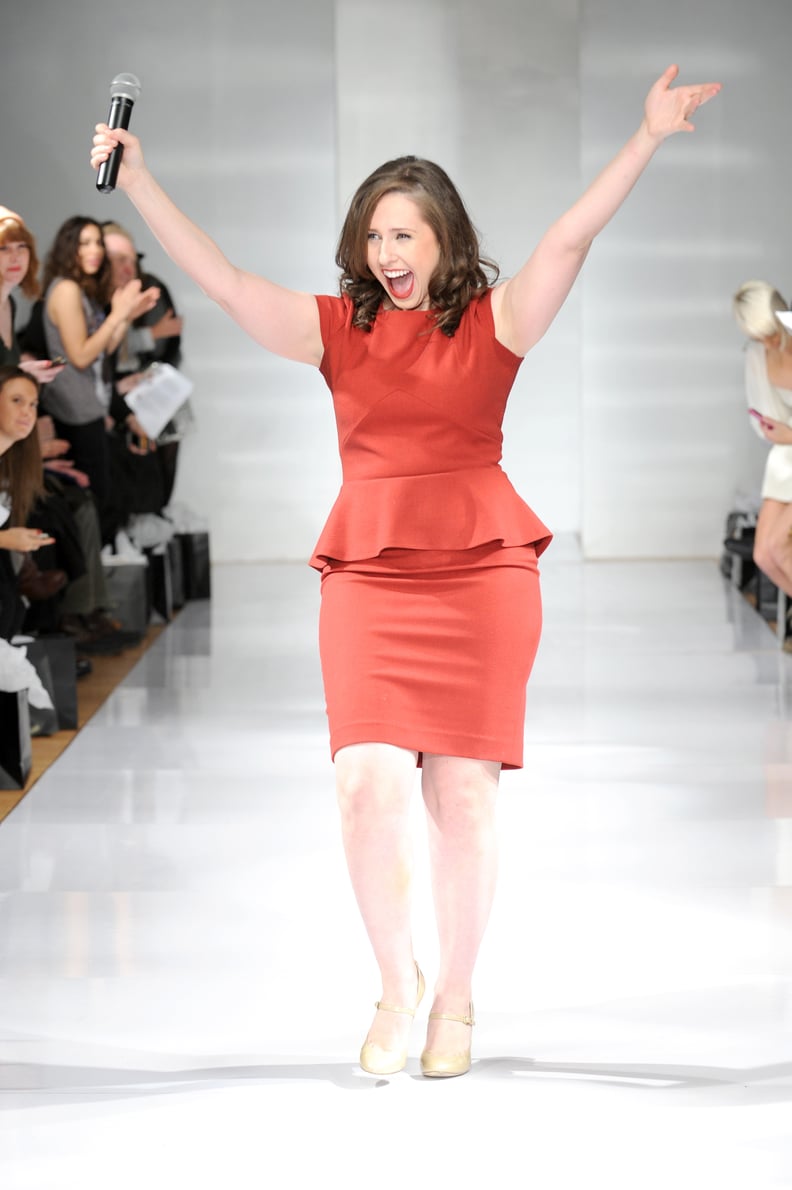 PS: With all that history, was it hard to design her runway look?
CH: I designed a dress for her that's named after her: The Karen. It's red because she loves to wear red lipstick. It's a classic design, and she looks lovely. She's so excited.
PS: Tell us about the rest of the show.
CH: Karen, she's one of many incredible women who will be walking. We have CEOs, an Iraqi veteran, a race car driver, owners of multibillion-dollar companies. . . . My whole platform is that beauty is all equal. Everyone is equally beautiful, and we should highlight that and focus on our accomplishments. Our job as designers is to make women feel beautiful and have them achieve what they want to achieve.