When it comes to your wardrobe, the Winter coat is one piece that can require the biggest commitment. Unlike flimsy Summer clothes or trendy shoes that you can buy on the cheap and discard, a coat is entirely possible (and a smart idea) to find now and love and still be loving in 20 years' time.
The magic type we suggest looking at first? Try a belted style, beloved by everyone from Kate Middleton to reality TV's current princess, Kim Kardashian.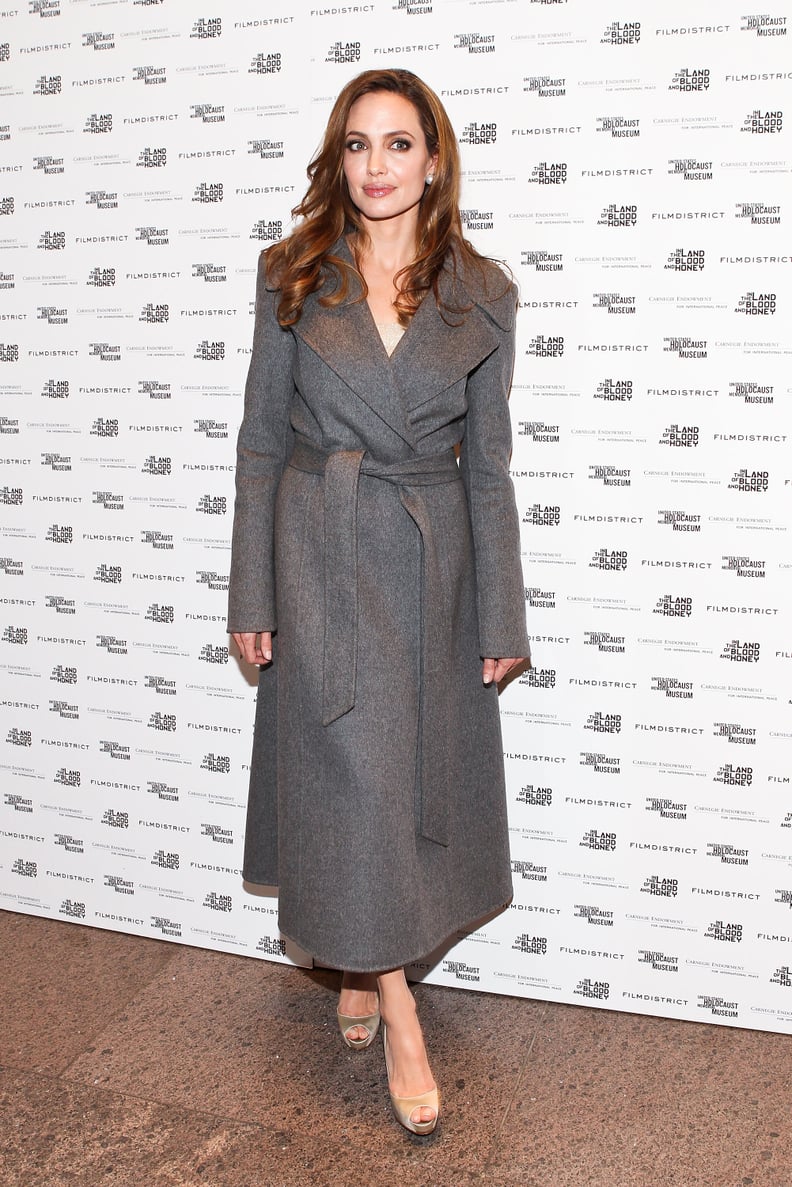 Monday
The best thing about the belted coat is how easily it adds polish. Angelina Jolie could be wearing just about anything under her gray style, and she'd still look ready for a meeting with the board or to deliver an important presentation.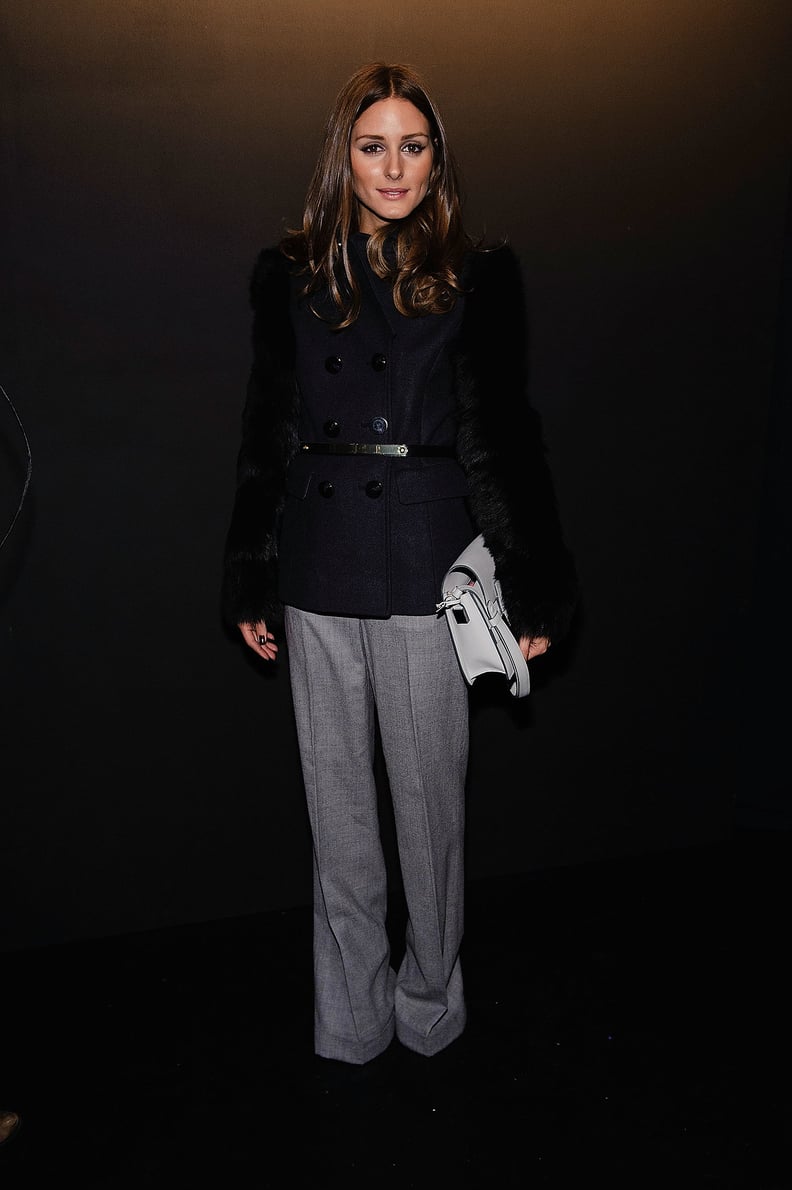 Tuesday
Try the same silhouette by going the DIY route. While the majority of the options you'll find in stores come with a belt, crafty stylists like Olivia Palermo can take a peacoat or oversize blazer they already own and cinch it at the waist.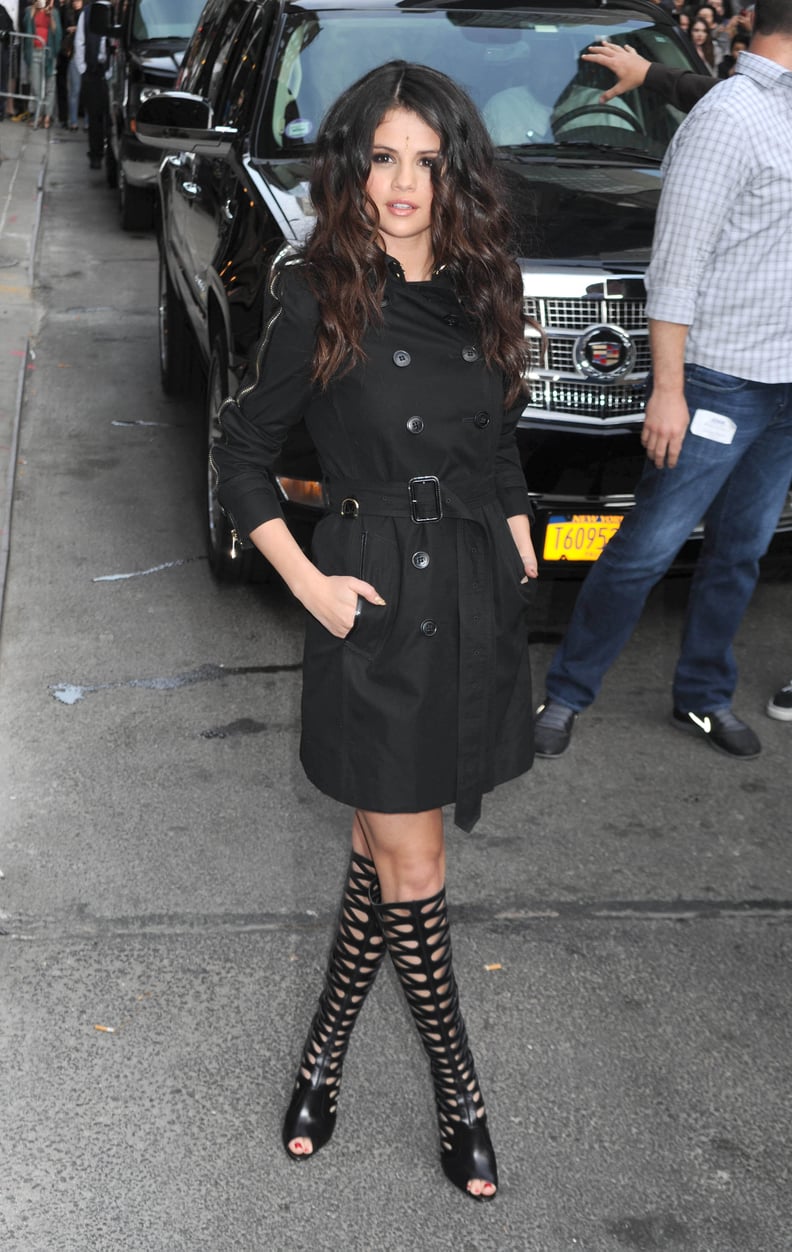 Wednesday
Want to try the look without rushing out and buying a new topper? Don't forget that some of the classic styles you might already have at home are belted, too. Selena Gomez reminded us that a tied trench coat looks sharp (and even sultry with the right pair of killer heels — simply add them before heading out to a postwork happy hour).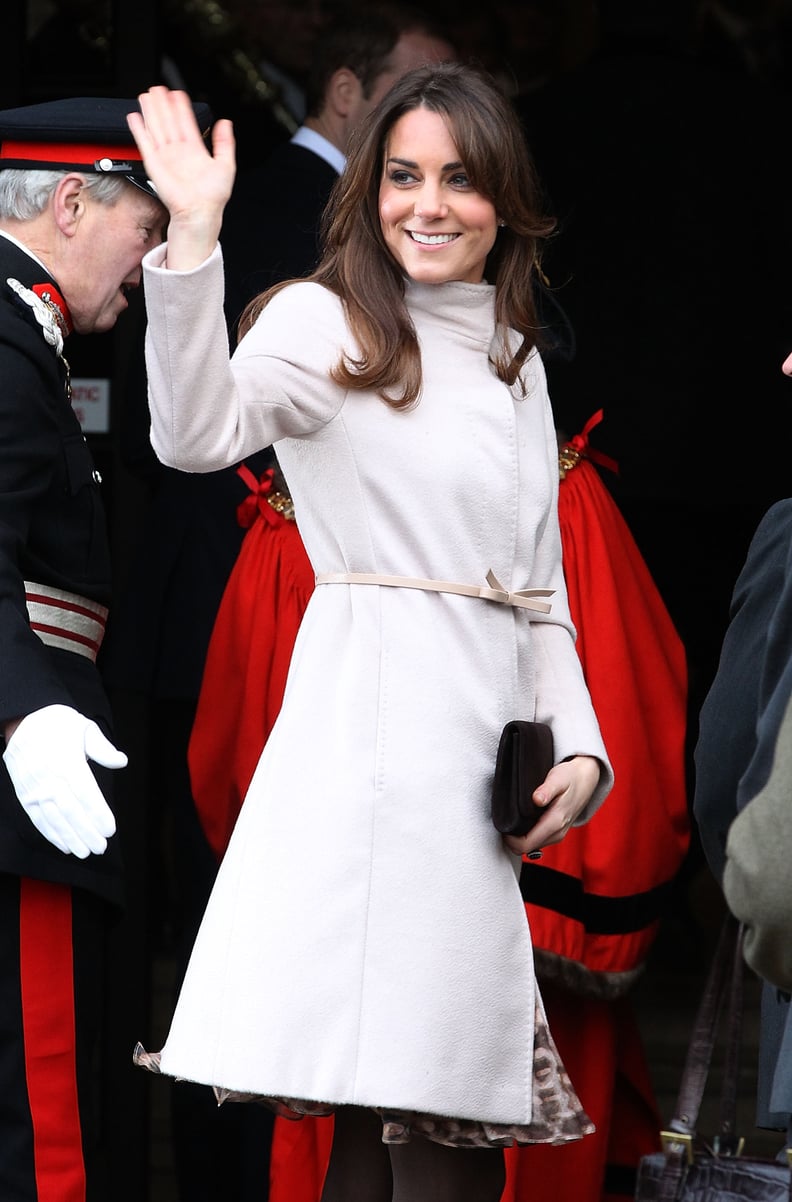 Thursday
With her frequent public outings in chilly England, Kate Middleton mastered the sophisticated belted coat long ago. She did the most feminine version, wearing a skinny patent leather belt with a sweet bow instead of the thick sash you see most often. If you're meeting new clients out of the office and your outerwear will be making the first impression, consider a similar piece.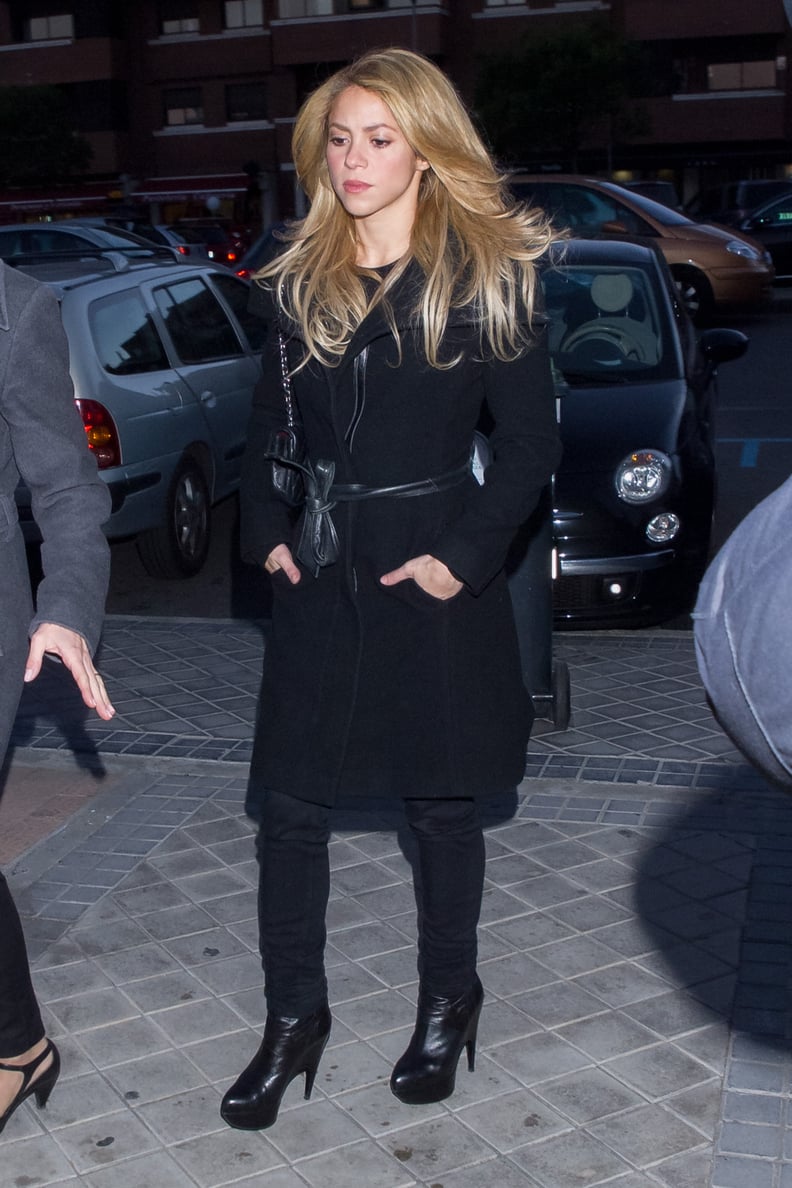 Friday
For a sleek look like Shakira's, the unembellished coat is your best bet. Devoid of buttons, toggles, or snaps, it's a minimalist's dream that pairs with trousers and boots for a simple ensemble. And while it's professional enough for the office, it doesn't look too buttoned-up if you're headed to a date after punching out.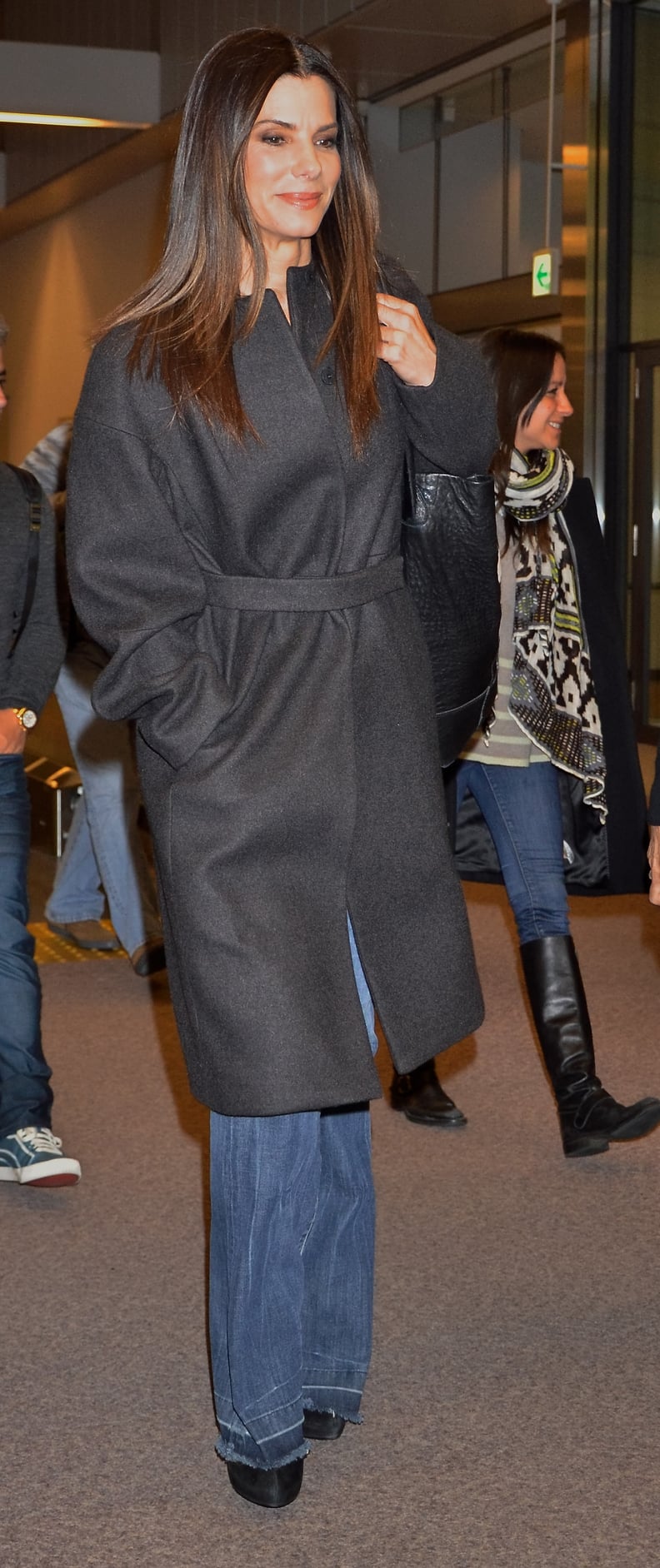 Saturday
While the belted coat is one of the most sophisticated toppers around, it also works on casual days. Sandra Bullock's voluminous-sleeved style would look good over a floor-length dress, but we love how she wore it with casual denim, proving that the versatile coat is a smart investment piece.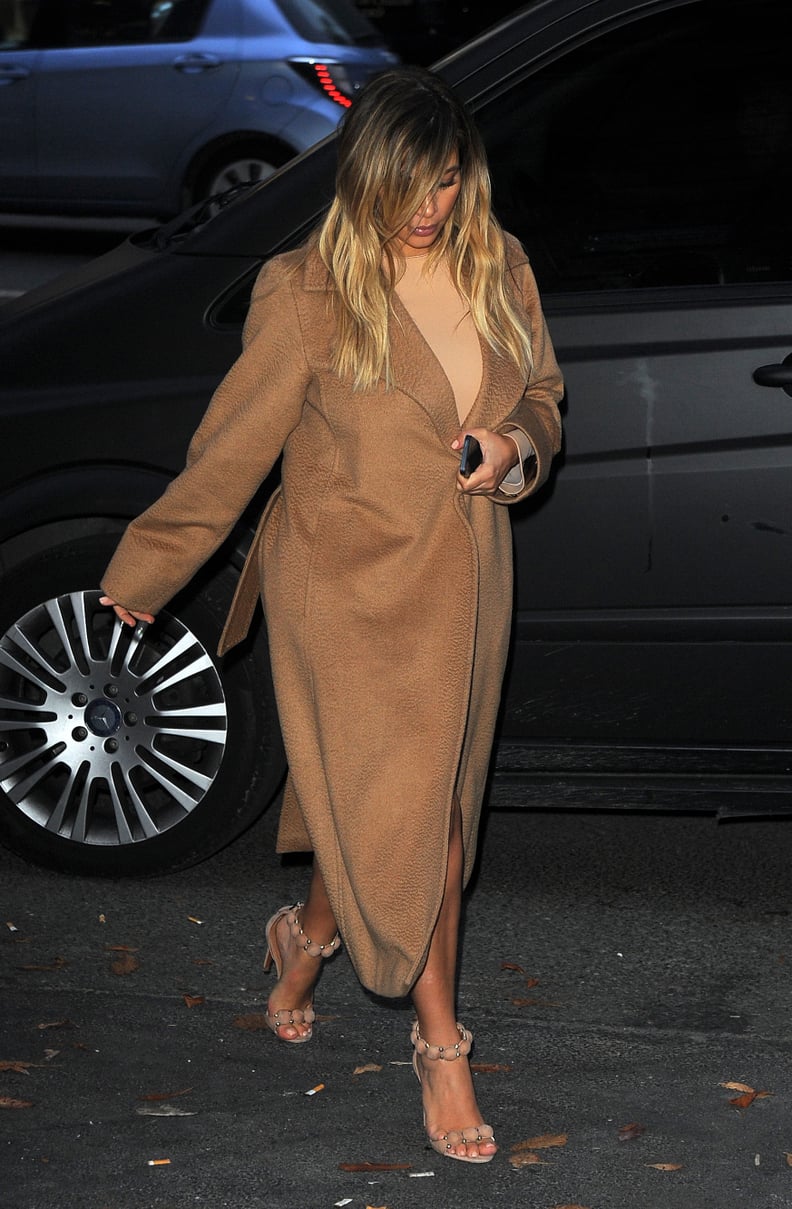 Sunday
The most casual way to wear it? Not belted at all. The camel coat Kim Kardashian has been sporting all Winter definitely has a belt, but she's turned out to be a fan of wearing the style loose and uncinched, creating a roomier silhouette.