In August 2016 Selena Gomez wore sweats to the airport. Then the fashion world erupted, because though her green track pants looked like the classic Champion brand, they were actually by Vetements, and they retail at $665. Oh, and she's got them in red, too.
Of course Selena made the style chic, capping off her outfit with a slashed ribbed turtleneck, oversize denim jacket, Converse sneakers, white leather bag, and retro sunglasses. While Vetements turns out plenty of cozy designs that seem to go viral (remember when Celine Dion rocked that Titanic hoodie?), we think Selena's travel look was most notable for its polished effortlessness.
Selena's not the only star to pull off sweatpants at the airport. With the addition of heels, velvet booties, duster coats, and statement bags, ladies like Gigi Hadid and Kendall Jenner make a typically sporty piece sophisticated. Read on to see how it's done, and once you've got some fresh ideas, grab your sweats and go.
01
Selena Gomez
Try a must-have cut with a slash at the heel, and pair your pants with something striking, like a crop top.
02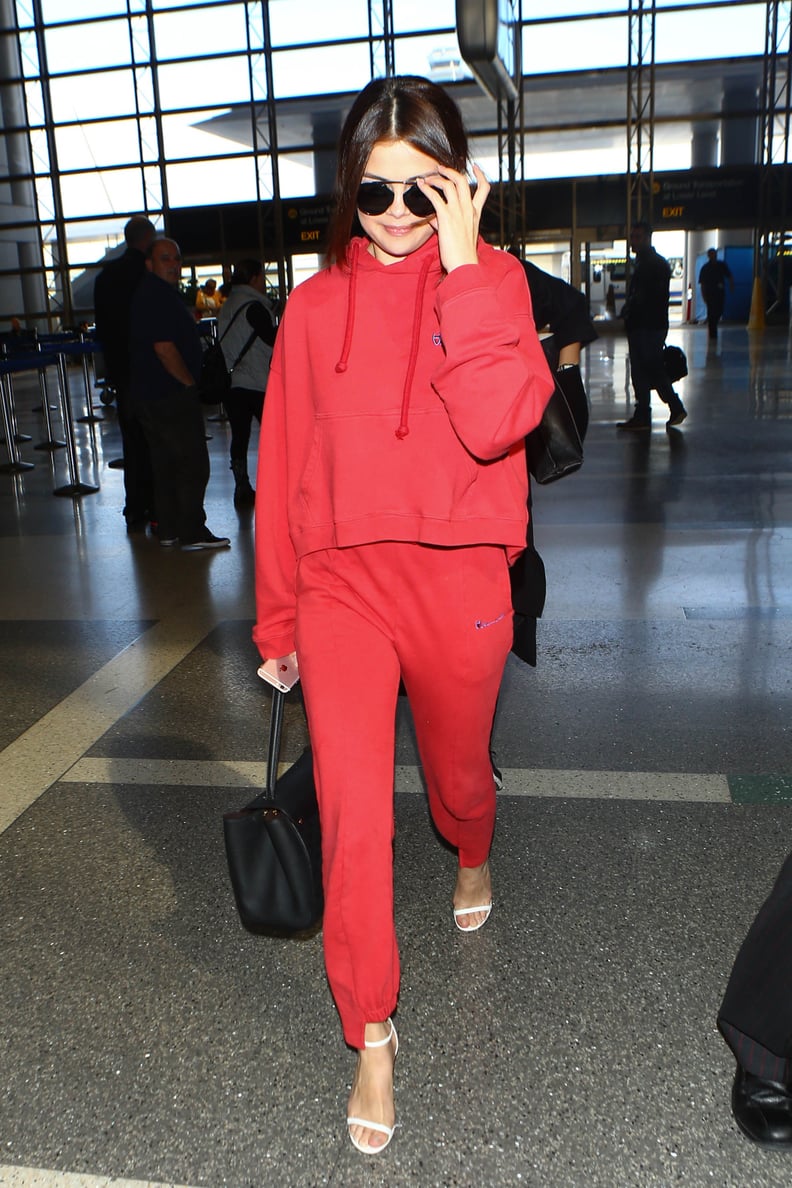 Cap off a comfortable monochrome set with ankle-strap heels and a sophisticated tote bag.
03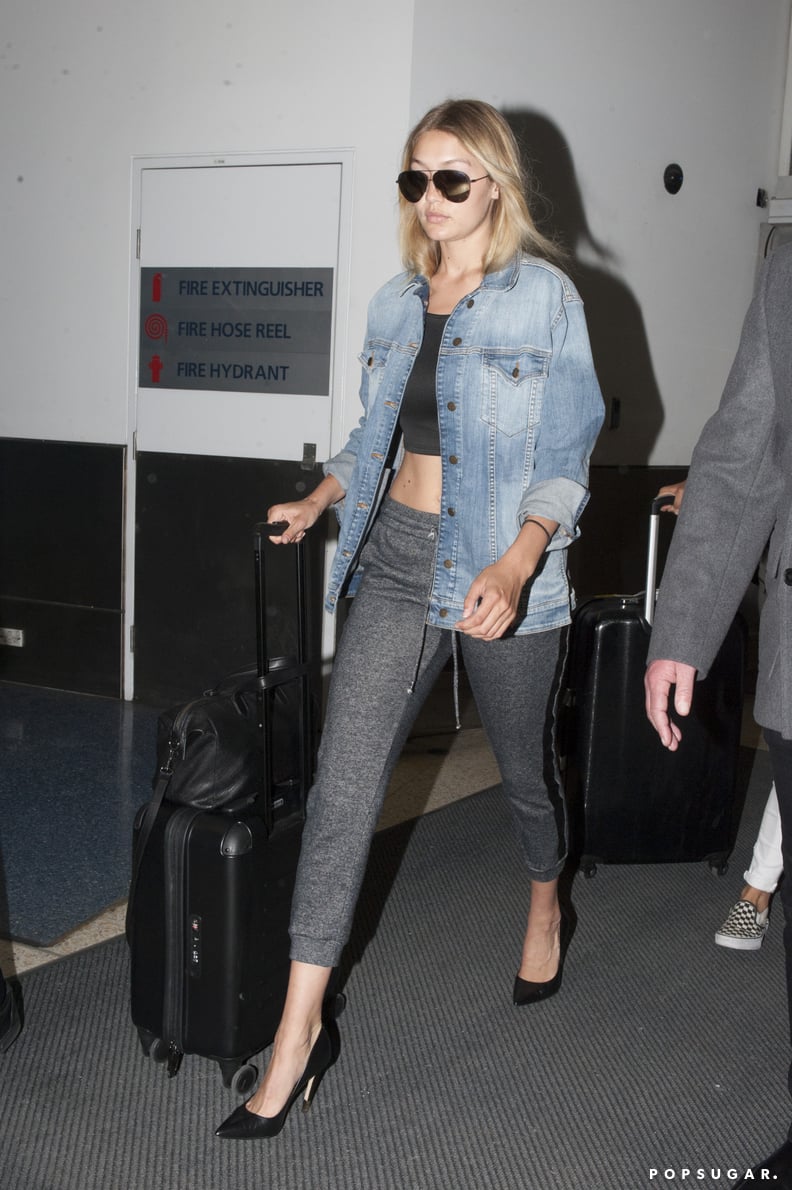 Gigi Hadid
Work a tight-fitting pair with pumps and a denim jacket. Roll up the sleeves to achieve a more stylized look.
04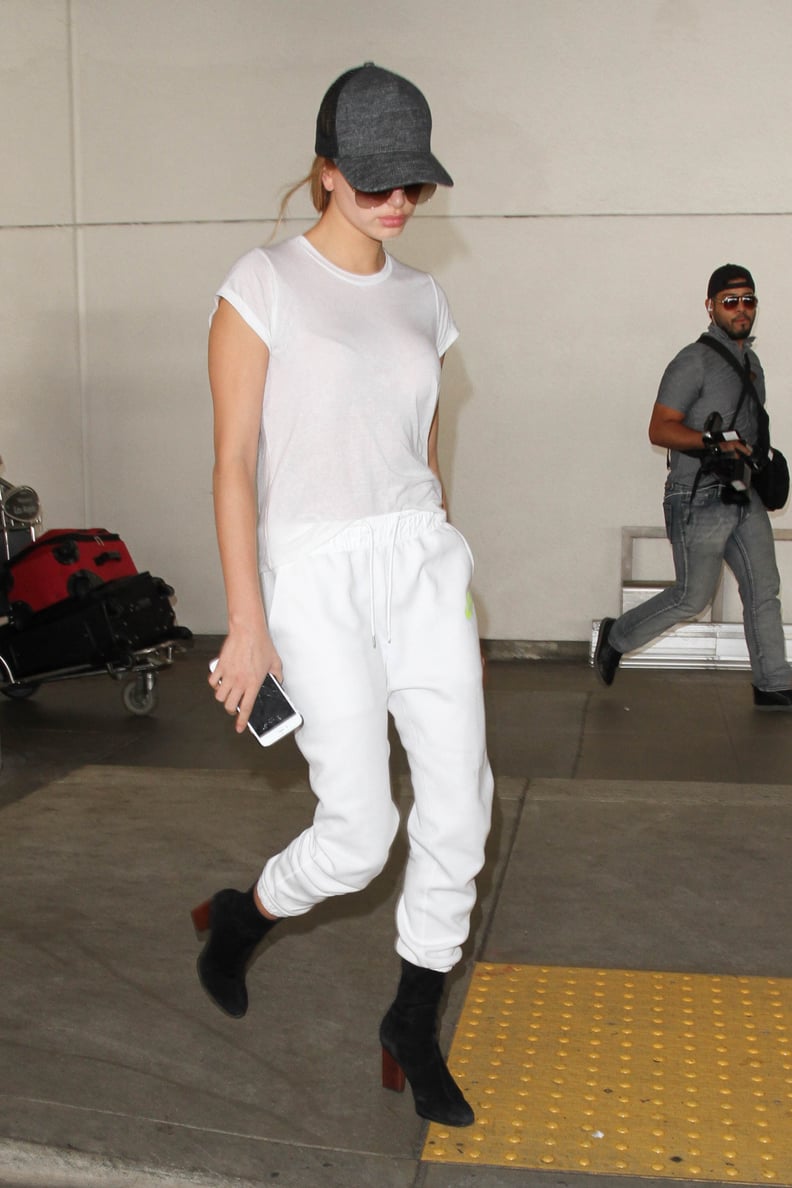 Hailey Baldwin
Wear a crisp white pair with your favorite tee, and accent the bright combination with dark accessories.
05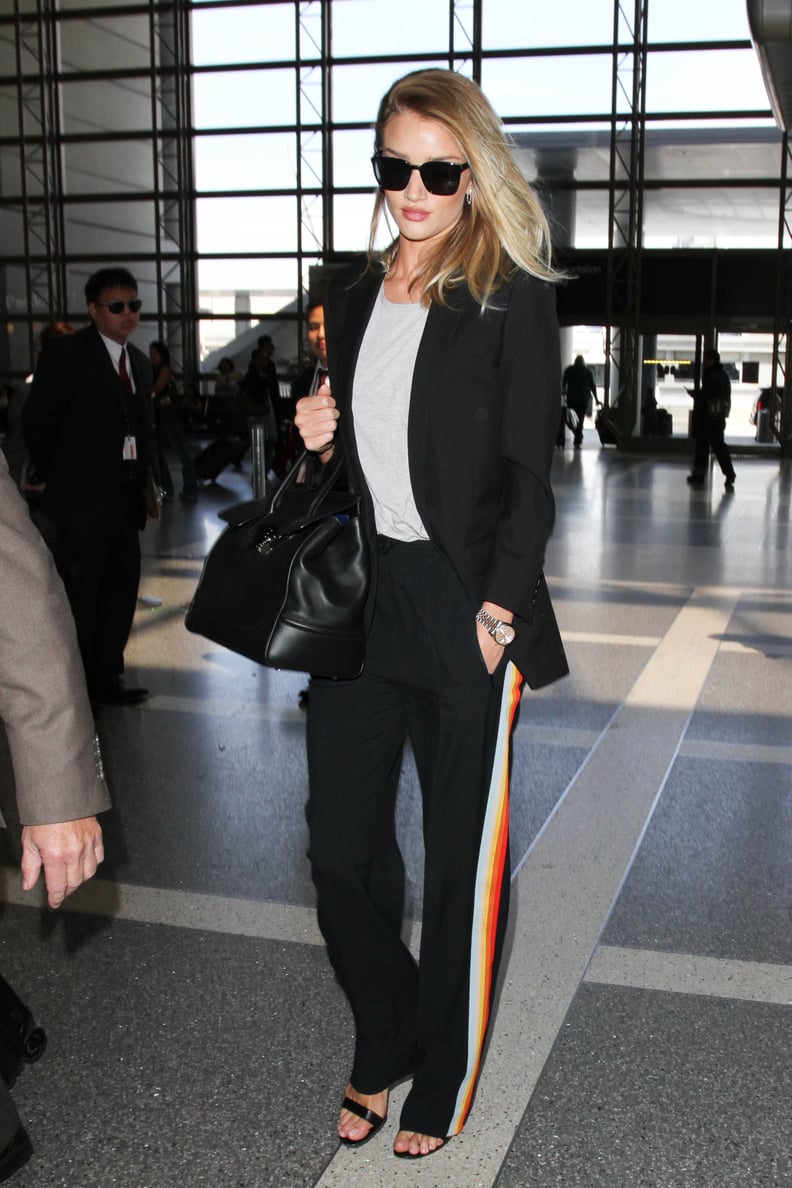 Rosie Huntington-Whiteley
Choose a pair of track pants with a colorful stripe, and cover them with your streamlined blazer. The look screams "sensible power woman."
06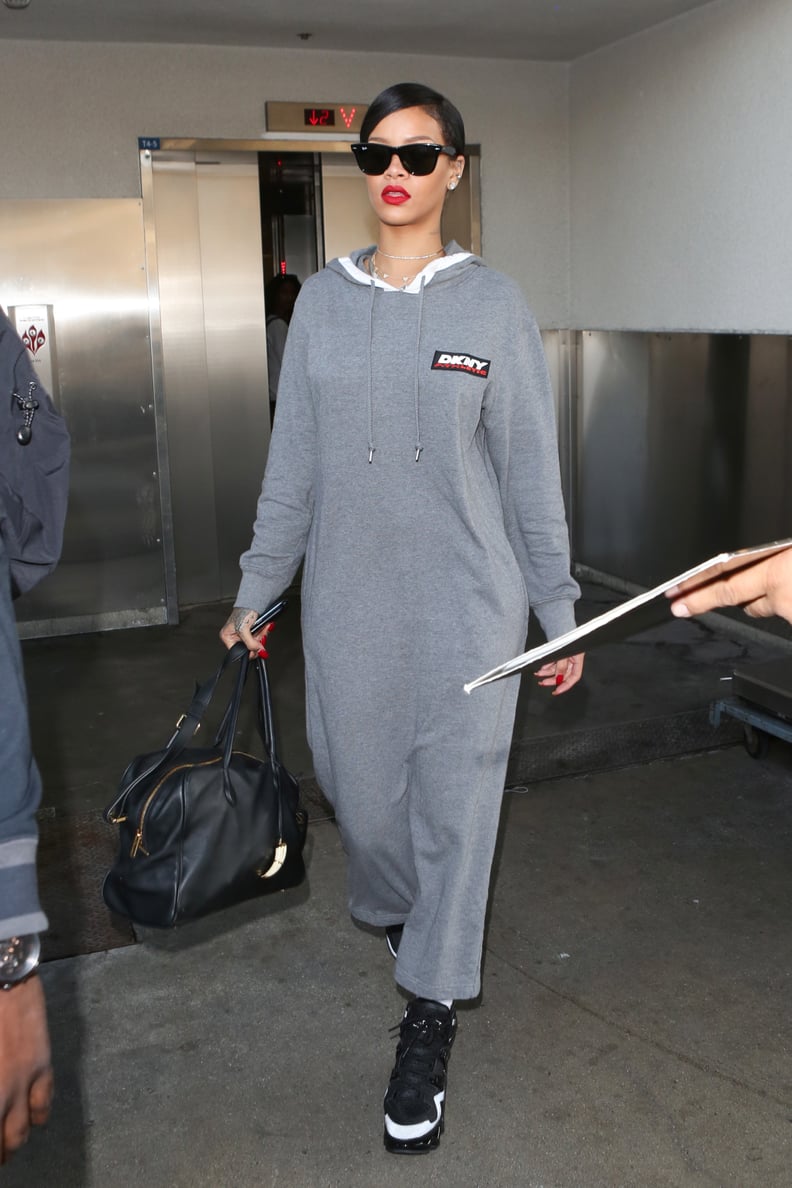 Rihanna
Find a one-and-done designer jumpsuit and complete with sporty sneakers.
07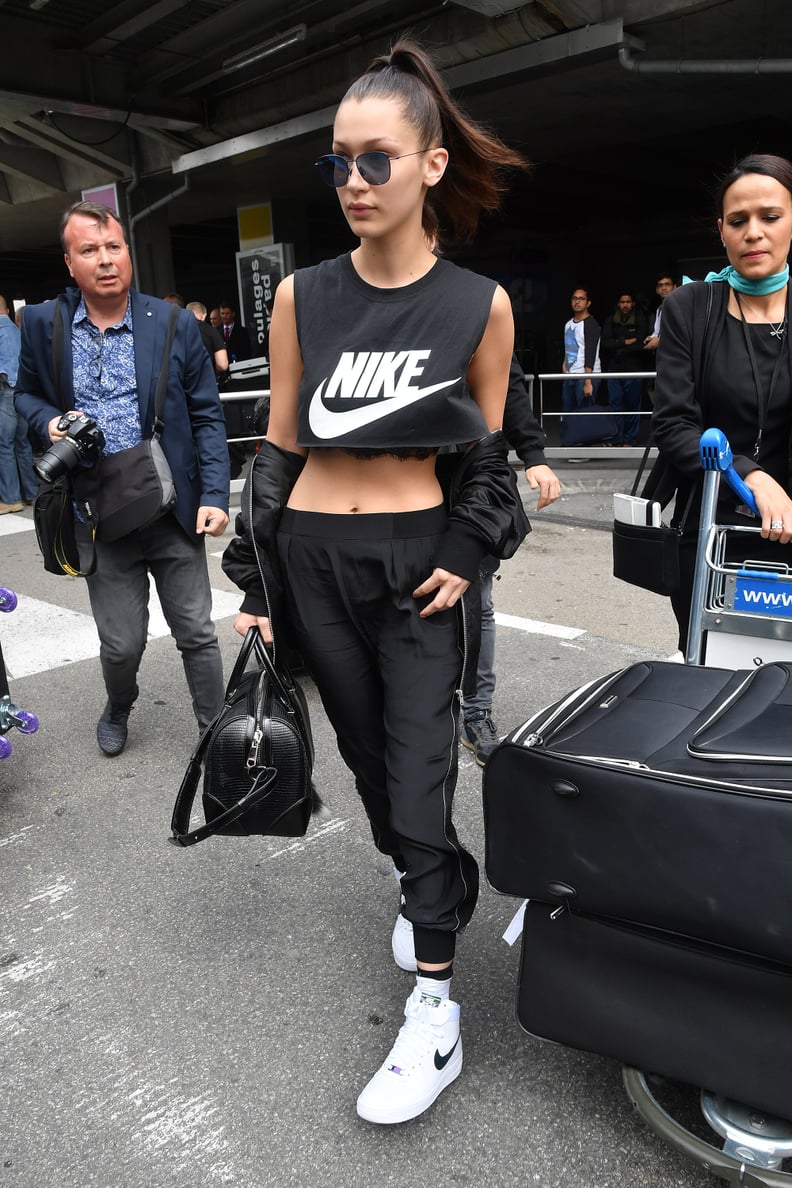 Bella Hadid
Pair your gym pants with a next-level crop top — Bella's has a lacy hem — let your socks peek out from your trainers, and wear your jacket off the shoulders.
08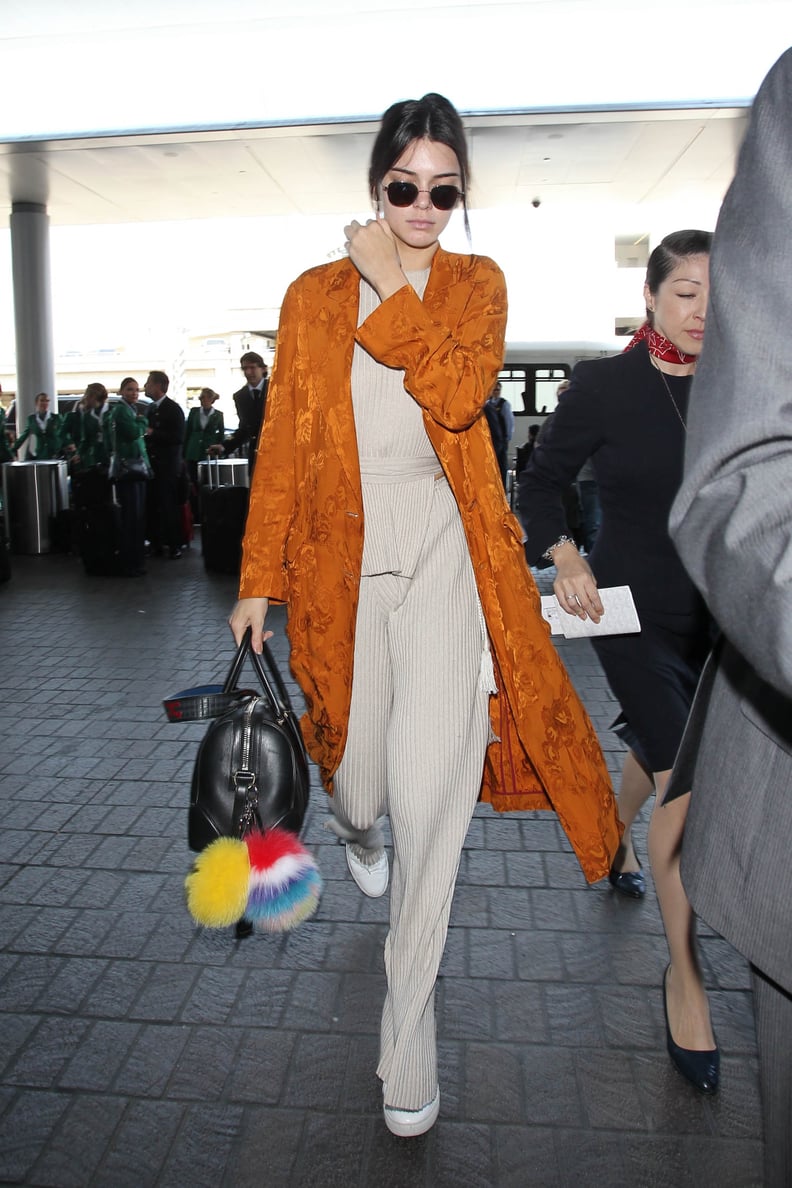 Kendall Jenner
A ribbed sweats set gets even more oomph from a satin duster coat, and you'll feel like you're wearing PJs.
09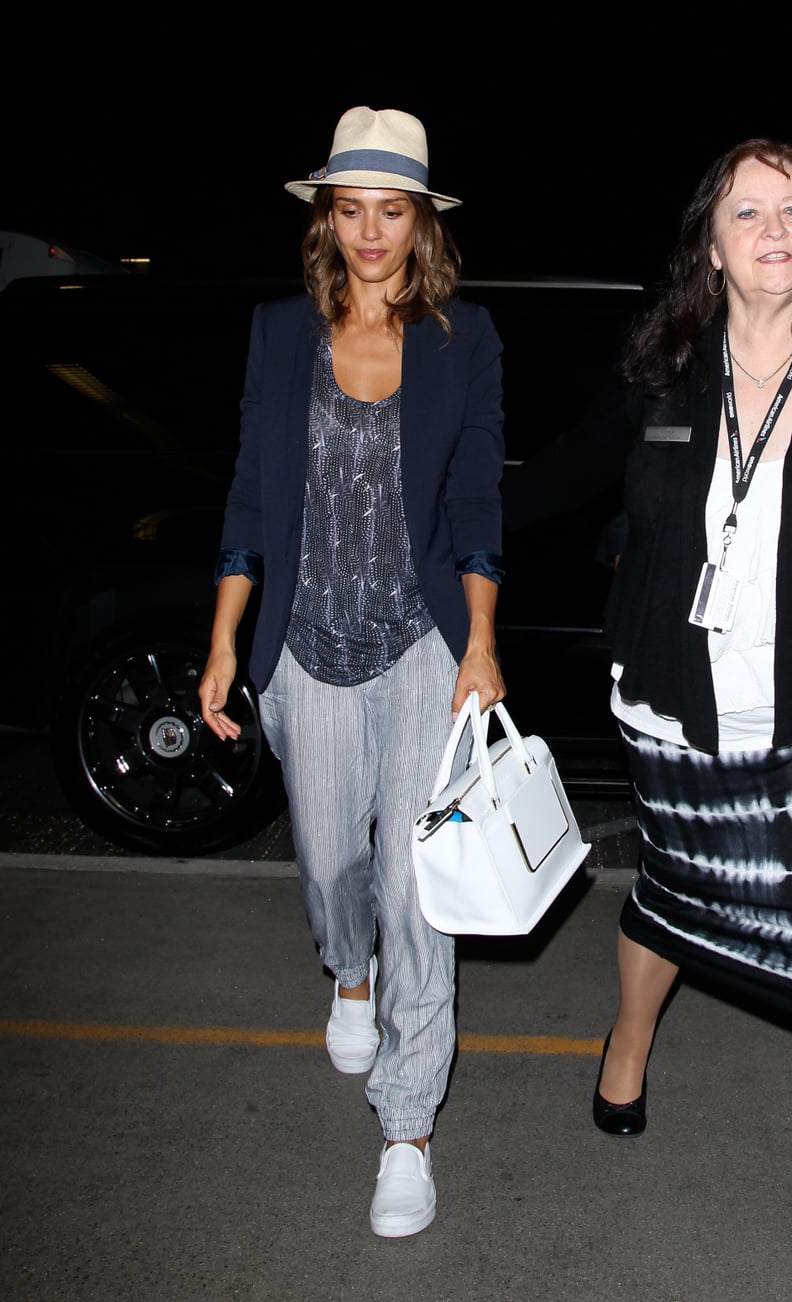 Jessica Alba
Pull off some print mixing and let them know where you're headed with the sun hat you're about to rock all vacation long.
10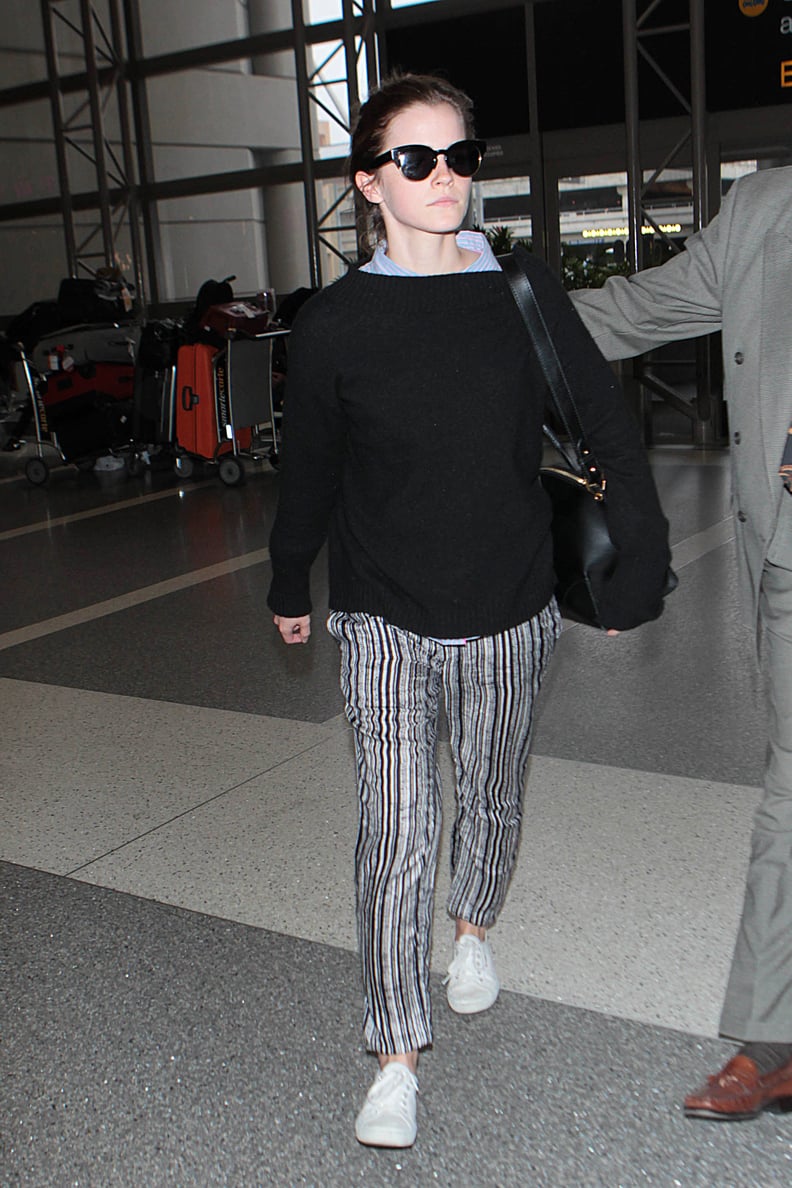 Emma Watson
Work a stripes-on-stripes combination, but break it up with an oversize knit. Slip into white low-top sneakers to keep things neutral down below.
11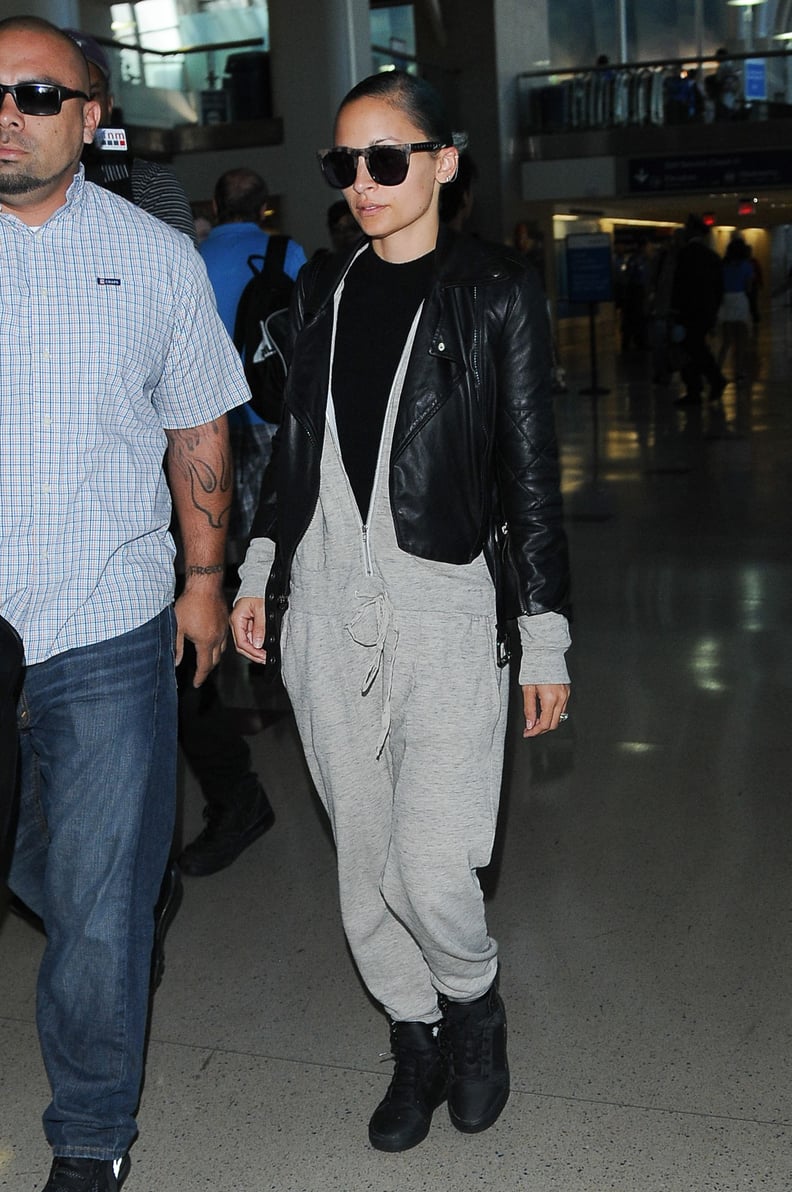 Nicole Richie
Unzip your jumpsuit to reveal a fitted black tee, and throw on your quilted leather jacket.
12
Kate Bosworth
A roomy velvet pair looks more luxe with loafers and an artsy bag.
13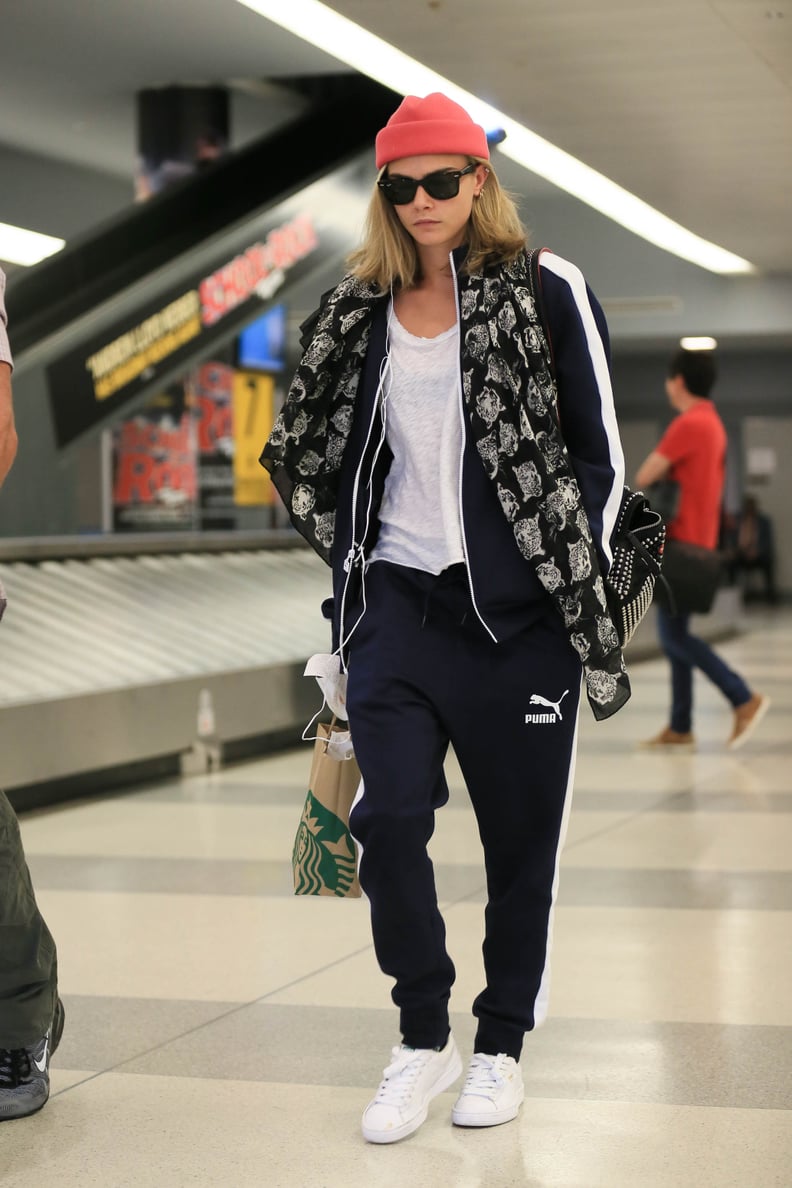 Cara Delevingne
Polish off a striped track set with a chiffon printed scarf and add a playful touch with a bright beanie.