What to Wear Now That the World Is Reopening, According to Celebrity Stylists
Every editorial product is independently selected by our editors. If you buy something through our links, we may earn commission.
If you're anything like us, after a year-plus of the pandemic, you've probably forgotten how to dress. I mean, throwing on a sweater and leggings is certainly comfortable, but now that we can finally go to brunch and enjoy the sweltering summer heat safely, it's probably time to kick things up a notch. (And we hate to break it to you, maybe put on a bra, too).
Still, isolation can be hard on anyone, and you're probably looking for the best way to embrace fashion and look trendy yet still comfortable. Don't stress, though. We asked some top celebrity stylists how they're showing up to this new postpandemic world in style, and they have some great tips you're going to want to add to your sartorial repertoire. Read on for their recommendations.
01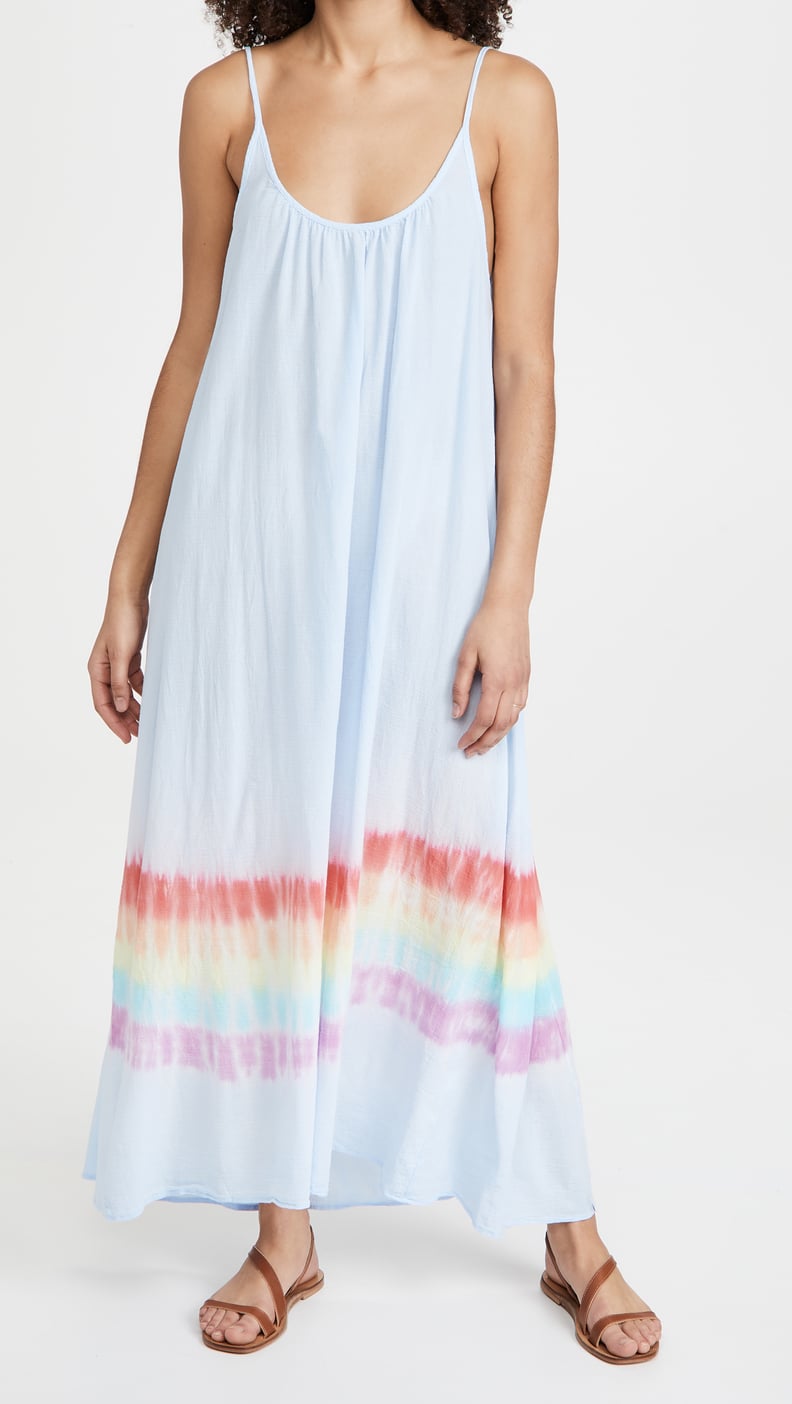 Easy Dresses
"Comfort, joy, and style are all key now that we're back out in the world," said Leesa Evans, who works with Amy Schumer. "To say clothing sparks joy is no longer a frivolous statement but an actual necessity, especially given the year we've just had!" For Evans, that means colorful and floaty dresses that can be transferred from day to night.
To pick the dress, Evans suggests asking yourself these simple questions: What's the shape? Why does that shape make me feel so good? What's the color? What level of dressy or casual is it? "My personal favorite dress is a vintage red Missoni I bought years ago," she said. "It never goes out of style; it's stretchy and comfortable, dressy or casual. I can wear it practically anywhere — from work with a blazer over it to dinner with a heel to the beach with a flip-flop. And it always makes me feel joyful."
Our Pick: 9seed Tulum Tie Dye Dress ($273)
02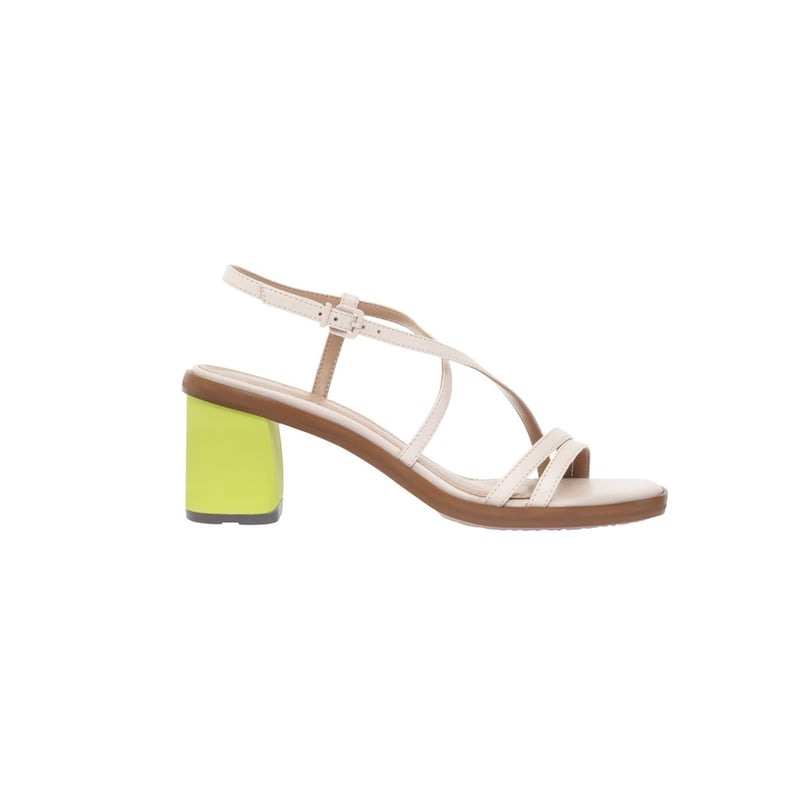 Punchy Accessories
Dressing up just got a whole lot more creative. "Asymmetry and cutouts are two trends to be excited for in 2021," said stylist Zameen Brar, who strongly endorses sustainability. "It brings something new and unusual to our wardrobe. Now is the perfect time to play with unconventional accessories, like block heels. Get experimental!" Not to mention, it's a really easy way to dress up something casual. Trust us, you'll be amazed at the transformation.
Our Pick: Della Terra Shoes Cassia ($294)
03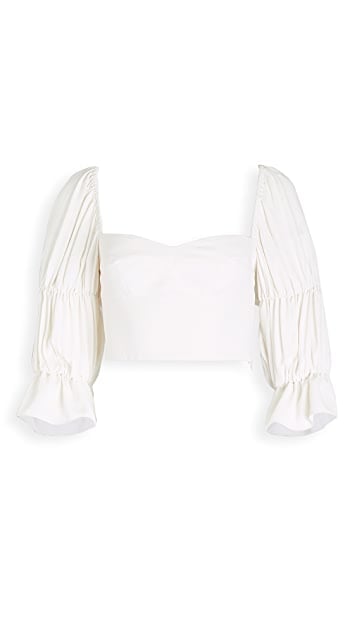 Puff-Sleeved Tops
"Puffy sleeves and wide-leg trousers are still huge — think sweat-like comfort without the sweats!" said Los Angeles-based stylist Cassandra Dittmer, who counts Laura Dern and Bebe Rexha among her clients. "I'm also seeing a smattering of all decades being popular right now — everything from the '60s to the early 2000s."
Dittmer insists that we all focus on fun pieces that make us feel confident and are flattering for our bodies. "As we go back out into the public eye, it's important to take care of ourselves and have a positive relationship with our clothing, especially if we're not feeling confident about our bodies after quarantine." Loose, flowy outfits scream "summer" and help deal with any insecurities you might be feeling about rejoining the world again after isolating for what seems like pretty much forever.
Our Pick: Amanda Uprichard Tia Top ($180)
04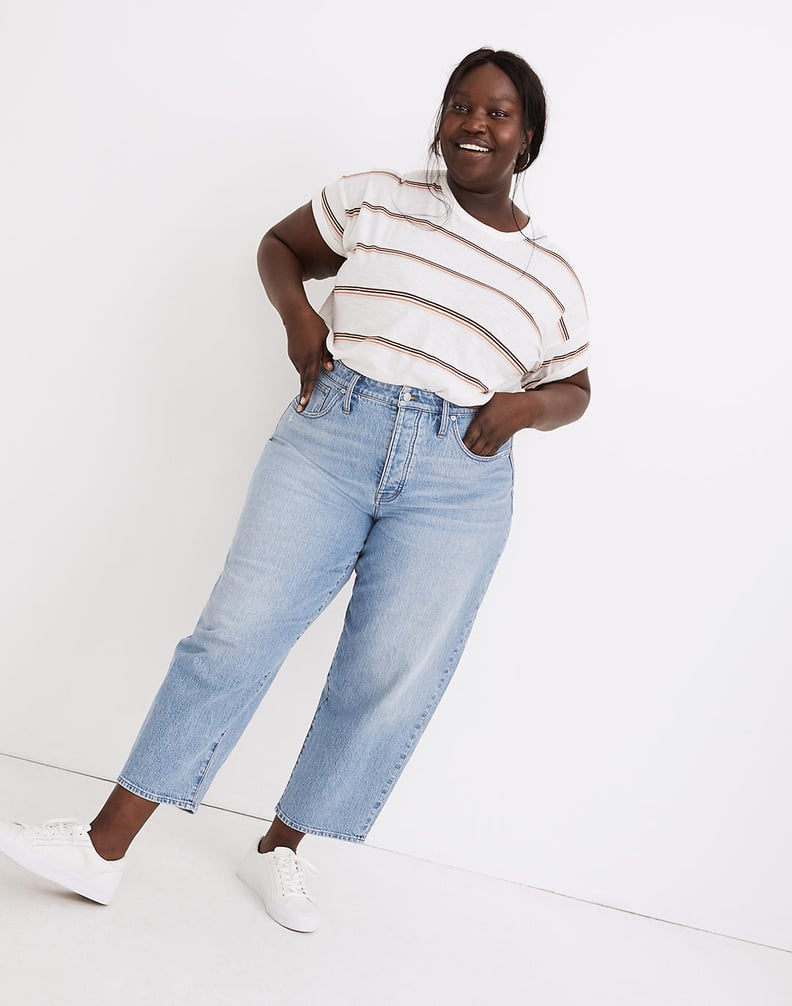 Sustainable Pieces
"Women are looking for timeless pieces to add to their wardrobe now that the pandemic has come to an almost close," designer and stylist Bonnie Young said. "The pandemic has changed our priorities as humans — we're cutting out things that no longer serve us — and these values are embedded in what we wear. There's a shift from frivolous fashion to a more conscious approach. As the world opens up, we will embrace feminine and romantic looks whilst also paying attention to quality."
In accordance, we advise shopping better-made brands and checking the sustainability of the products you buy. After all, it's about quality, not quantity.
Our Pick: Madewell Plus Balloon Jeans ($128)
05
Micro Bags
"I'm loving the minimalist, small-bag trend that's going on right now," said stylist Mindy Saad, referring to the much-ballyhooed Jacquemus Le Chiquito bag, which holds little more than keys and a credit card. "We don't want to lug things around all day and go from morning to night without entering our homes; we want to only carry the essentials." Other brands are getting in on the tiny-bag trend, too; see: Tory Burch's Nano and Louis Vuitton's Mini Boite Chapeau. Find the (tiny) style that works best for you!
Our Pick: Jacquemus Le Chiquito ($510)