Last year, Karl Lagerfeld took his guests to Cuba for Chanel's Resort collection. This year, the designer brought it back to home base: the Grand Palais in Paris. The theme, however, was not Parisian-inspired. Instead, guests arrived to a scene straight out of ancient Greece with limestone and marble-like structures serving as the backdrop for the runway. The clothes also gave off strong Grecian vibes. Models made their way down the catwalk in billowy dresses with golden wreath motifs, embellished headbands, and strappy heels inspired by ancient Greek sandals. Lagerfeld offered tons of pretty options to wear on your next vacation — maybe it's time to book that trip to Greece?
Guests Eagerly Waited For the Runway Looks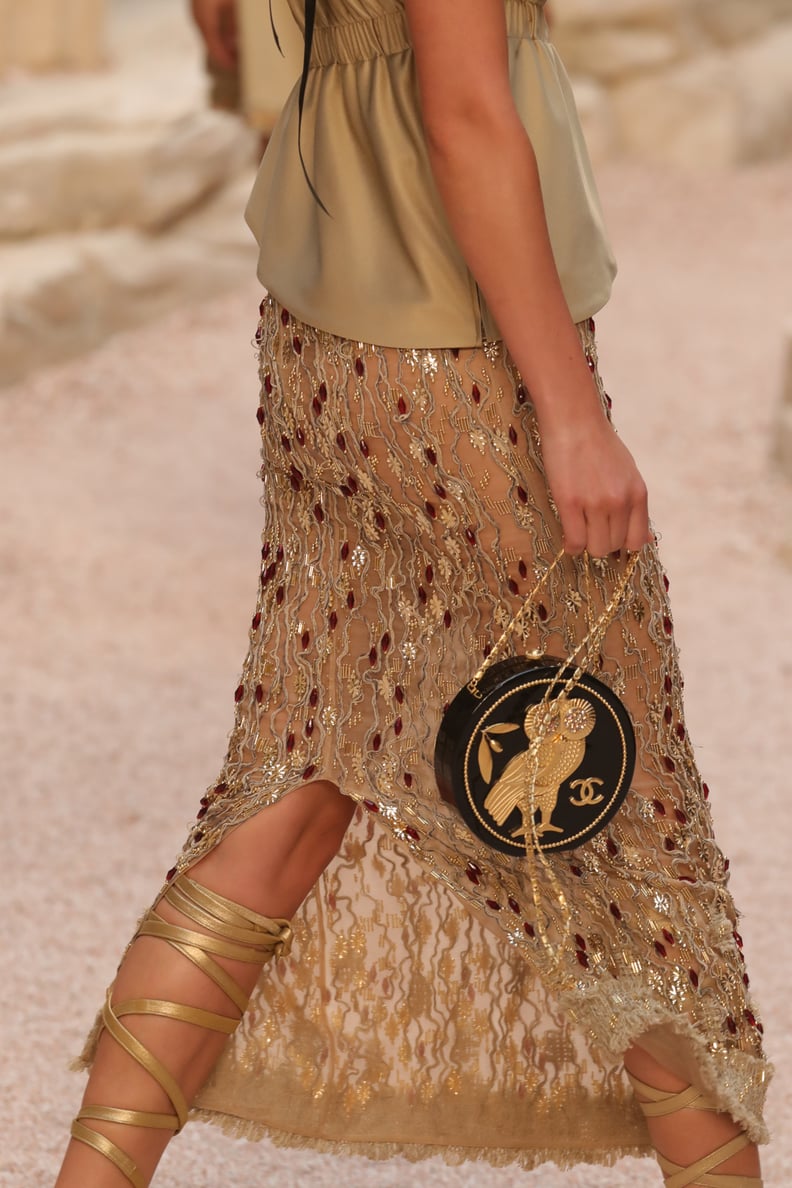 And the Bags Were Lovely Too
This circle handbag featured a golden owl and the interlocking C logo.