If Chiara Ferragni Was Stranded on an Island, This Is What She'd Be Wearing
Of course Chiara Ferragni is trying her hand at costume design. With almost 10 million followers on Instagram, her own collection, a YouTube channel, and a website with carefully curated editorials, the fashion influencer is armed with the style sense and industry experience to take on the new role. The 30-year-old Italian blogger and entrepreneur has partnered with lingerie brand Intimissimi to dream up the wardrobe for "A Legend of Beauty," the new Intimissimi on Ice show.
We talked to Chiara about the process behind the inspired looks she brought to life (and we snuck in a few personal questions too). Chiara explained what it means to have an understanding of true Italian style, and she named the three pieces she'd be wearing on repeat if she got stranded on a deserted island. Read on to immerse yourself in Chiara's latest project and find out what you can expect from her in the future — aside from a really great wedding dress.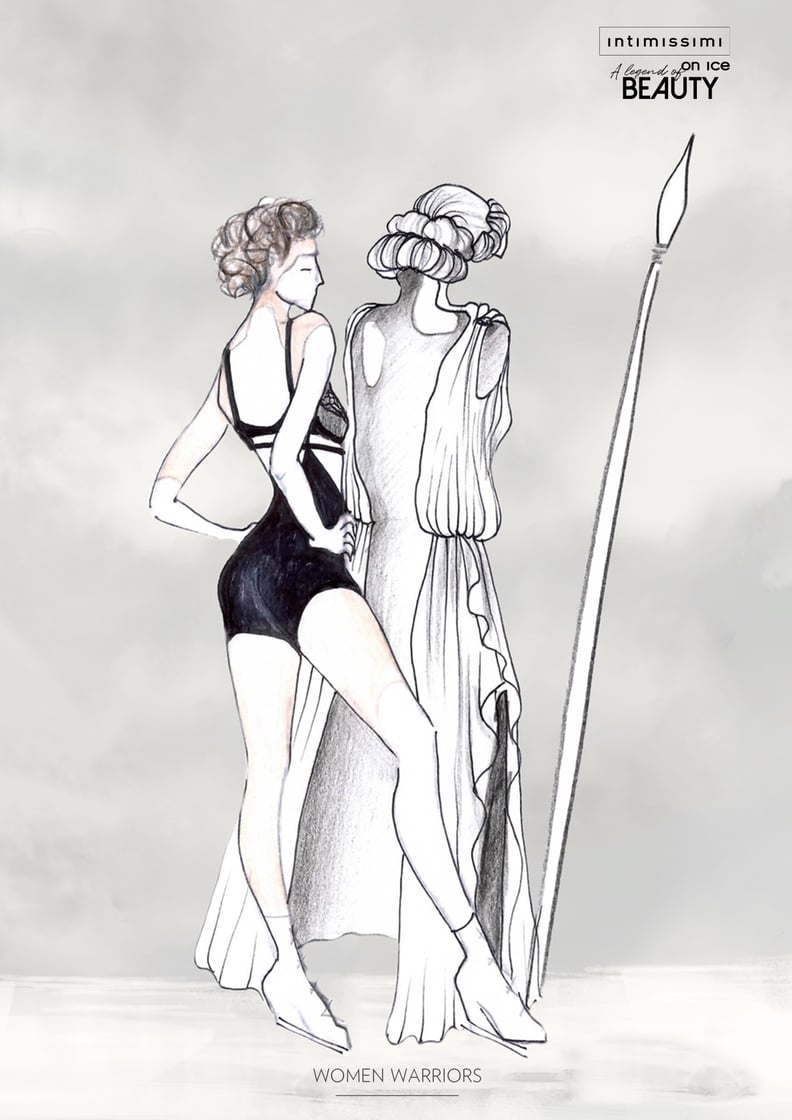 The Intimissimi Costumes Were Inspired by Legendary Greek Women
"I was inspired by legendary Greek women like Aphrodite, Daphne, and Athena, who stood out for their personality and values. First, we defined the characters and their main features, then I looked for inspiration everywhere, from my fashion, art, and photography books to the street and Instagram. I thought of the woman I was representing: confident, feminine, and energetic. When designing each costume, I started by choosing the bra, then I chose all the textures and fabrics that would match it."
Italian Fashion Starts With Appreciating Craftsmanship
"Italians feel a very strong bond to the past. Being Italian in the fashion industry means that you have access to the best craftsmanship in the world, as we have some of the best seamstresses in the world. Having an Italian sense of style means that you are more keen to have a few sartorial outfits rather than a big number of ready-to-wear looks."
Chiara Loves to Mix Lingerie With the Everyday
"My favorite Intimissimi pieces are bras and bodysuits that I like to match with my everyday jeans."
Chiara's Fashion Industry Bucket List Includes . . .
"I'd love to become the face of a worldwide beauty campaign. It would be amazing to reach such a goal. Also, I've been on more than 65 fashion magazine covers, and I can't wait to reach 100. It would be an incredible achievement."
Chiara's Number 1 Fashion Icon Is Jane Birkin
"I love to take inspiration from old pictures of Jane Birkin. She expresses her attitude through her style and she knew how to enhance her body. She was comfortable wearing a supershort dress, but also a pair of jeans and a t-shirt. And both times, she would look amazing. One of my favorite outfits that she wore was the white crochet Summer dress."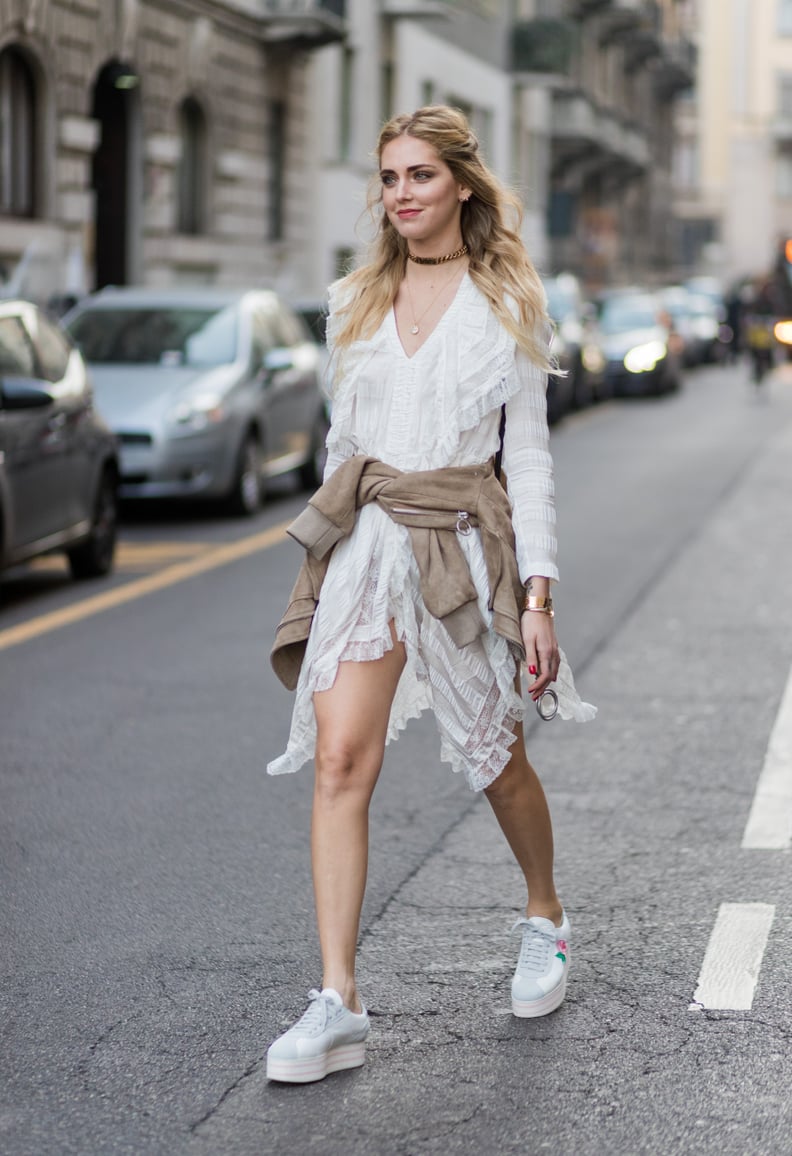 If She Was Stranded on an Island With Just 3 Fashion Items . . .
"A pair of sneakers, a Summer dress, and a leather jacket."