Prepare to Be Absolutely Enchanted by the Fashion in Cinderella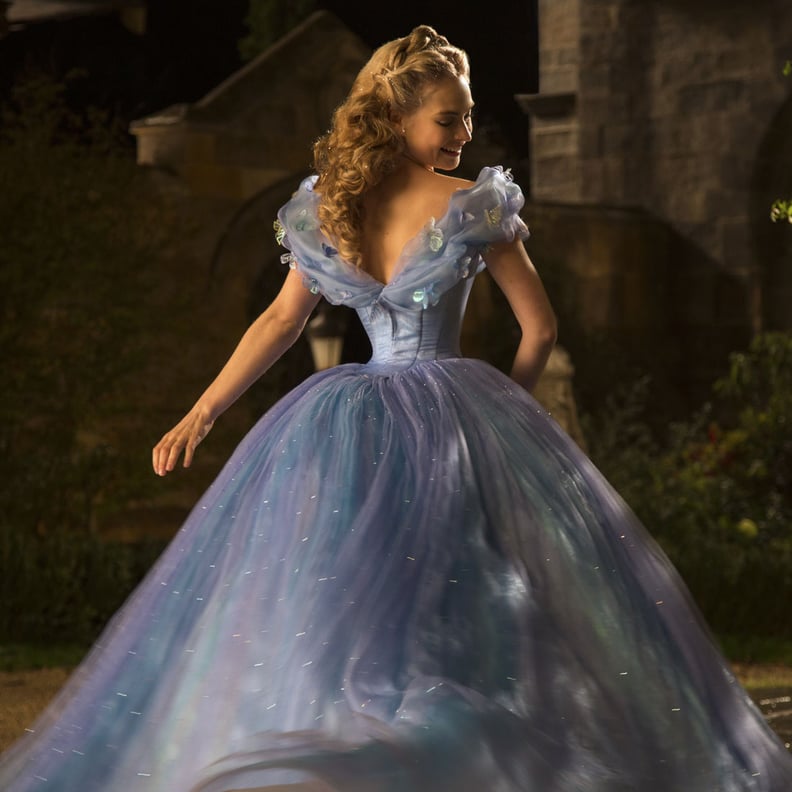 When the Cinderella trailer hit the Internet, we had a few important questions: how would they capture Cinderella's transformation for the ball, and what would those glass slippers look like? Well, we got our answers — and they're just as magical as we hoped they'd be, thanks to the film's brilliant, Oscar-winning costume designer, Sandy Powell, who reimagined Cinderella's glass slippers with Swarovski crystals.
But the whimsical fashion extends far beyond the iconic footwear to include a posh wardrobe for Cate Blanchett as Cinderella's wicked stepmother and an over-the-top lineup of looks for her daughters. As for Lily James (who you might remember from Downton Abbey), Powell delivers with the perfect ball gown — a blue, princess-worthy gown to dance in with her prince. See all the costumes when you keep reading, plus the full sneak peek at the film, which hits theaters in March. Source: Disney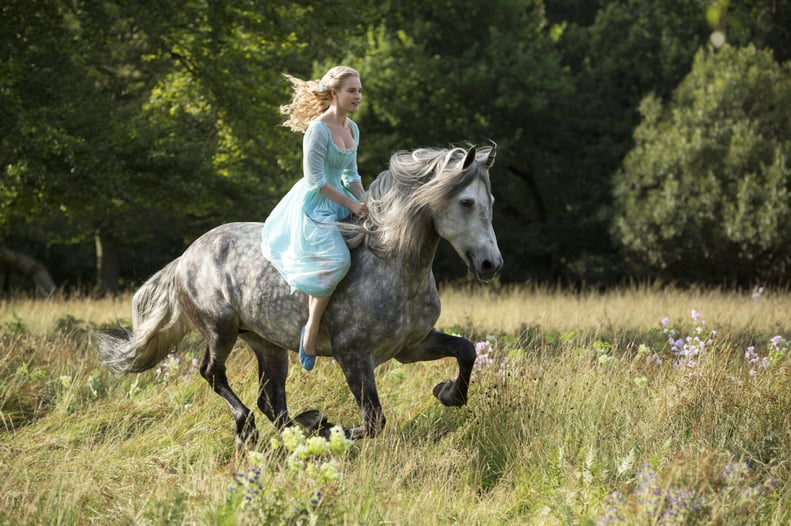 Just stunning.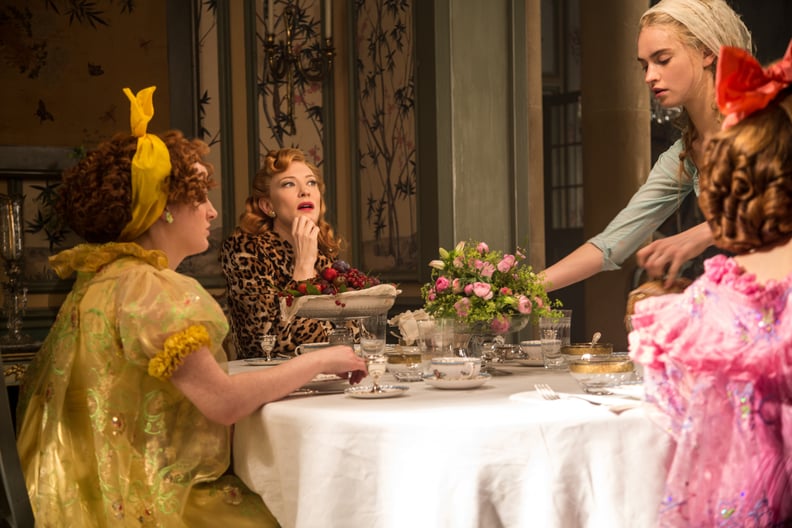 And matching bows.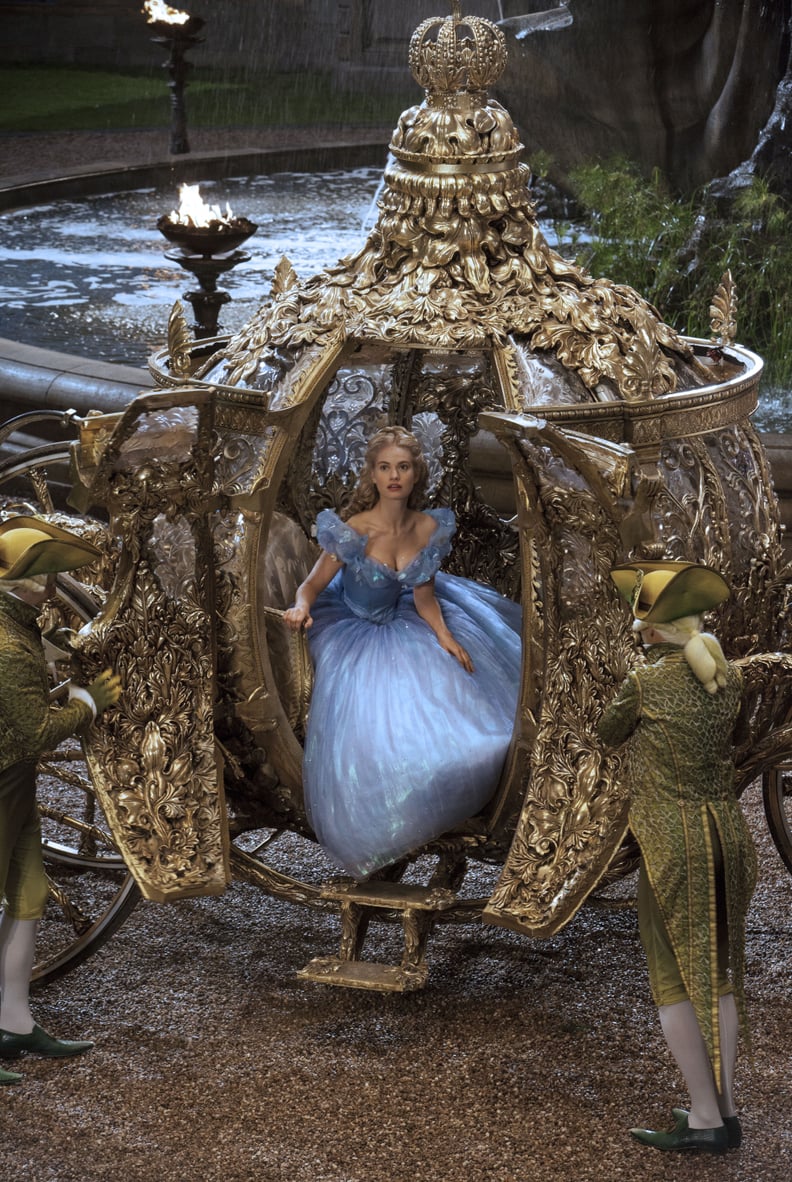 And Cinderella's transformation is as magical as ever too.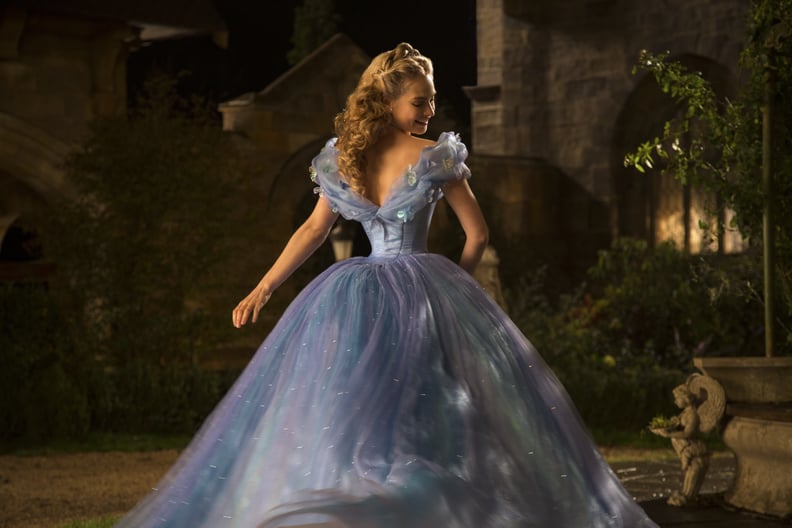 Just look at her gown!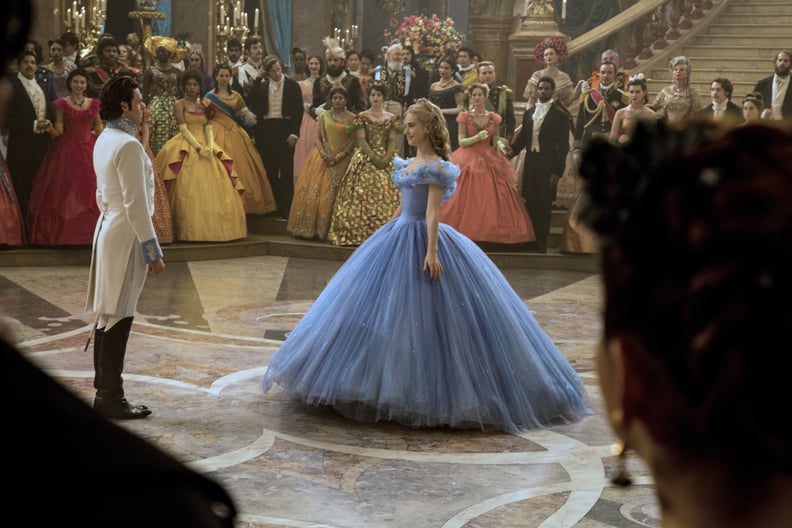 And captures the prince's eye, too.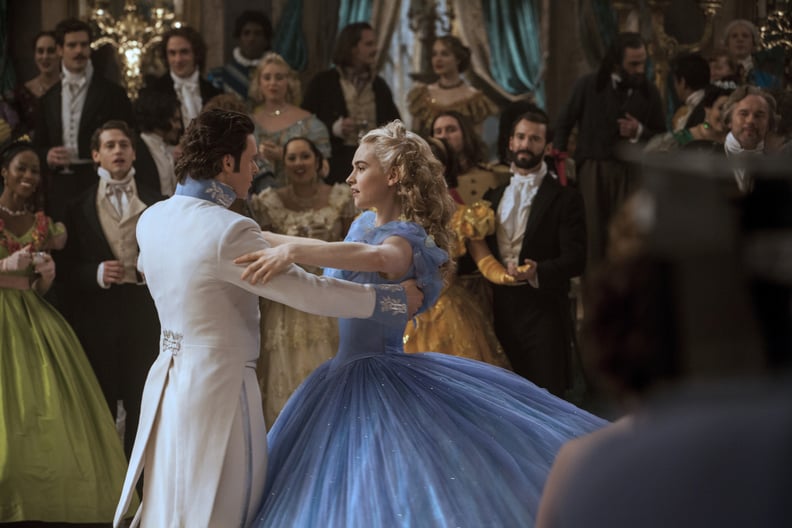 That dress was made for dancing.
See all the enchanting fashion in our first glimpse of the film.