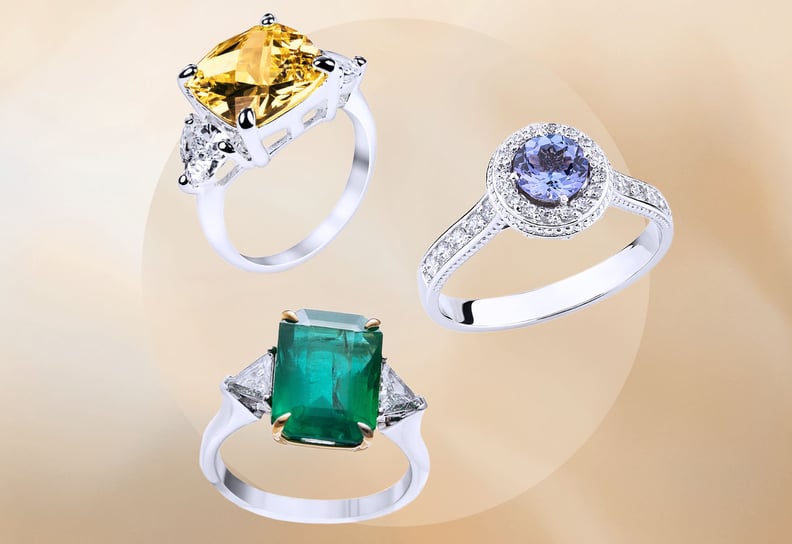 Design Elements: Getty | SEAN GLADWELL; TorriPhoto; ARTKucherenko
Photo Illustration: Ava Cruz
Design Elements: Getty | SEAN GLADWELL; TorriPhoto; ARTKucherenko
Photo Illustration: Ava Cruz
Through the years, the wedding industry might be doing its very best to convince us that we need a diamond engagement ring, but there's been a serious uptick in colored engagement rings with unique, eye-catching gemstones when it comes to engagement-ring trends. Kate Middleton definitely played a part in the popularity of sapphires, but emeralds and rubies also make an appearance in our gallery. (See: Katy Perry's vintage-inspired, flower-shaped ring from Orlando Bloom!) Don't want to stray too far into costume jewelry? That's where colored diamonds come in. Blake Lively owns a pink sparkler from Lorraine Schwartz that's still referenced by brides-to-be today. You could even opt for a raw diamond for something totally unique.
Why opt for a gemstone instead? Well, there's the obvious answer that you usually get more bang for your buck. Of course, if you pick a huge, rare sapphire, you'll still pay millions, but a large aquamarine or tanzanite is going to cost much less than a diamond of a similar size. Not every bride wants the traditional engagement solitaire, and given that it's a piece that's worn every single day for the rest of someone's life, it's far better to go for a gemstone in a color that they love and will cherish forever.
Scroll through our gallery of gorgeous colored gemstone engagement rings (including some celebrity picks) for some inspiration that includes every shade of the rainbow, then review the different engagement-ring setting styles and shop some affordable engagement rings that look luxe, but actually cost way less.
— Additional reporting by Sarah Wasilak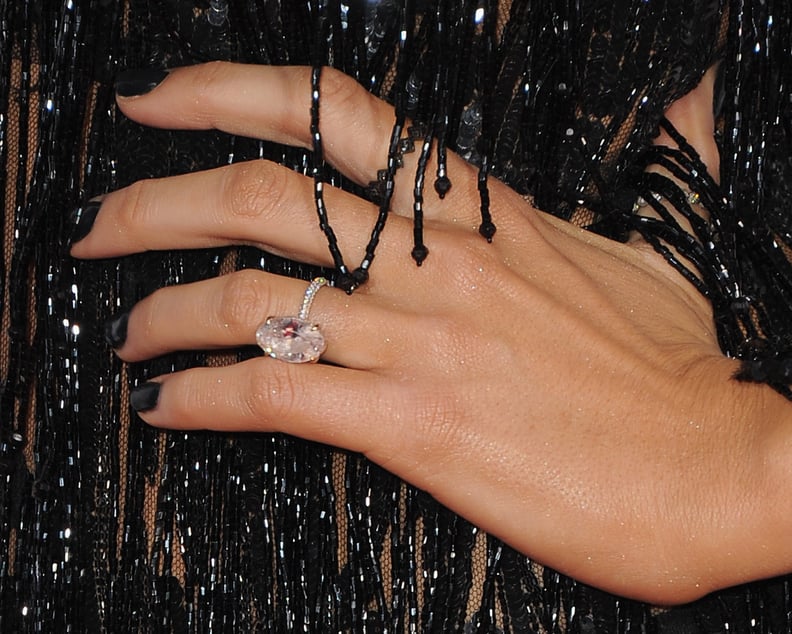 Pink Diamond Engagement Ring
Blake Lively's engagement ring still inspires so many rings today. When Ryan Reynolds popped the question, it was with a pink diamond ring from Lorraine Schwartz rumored to be worth $2.5 million.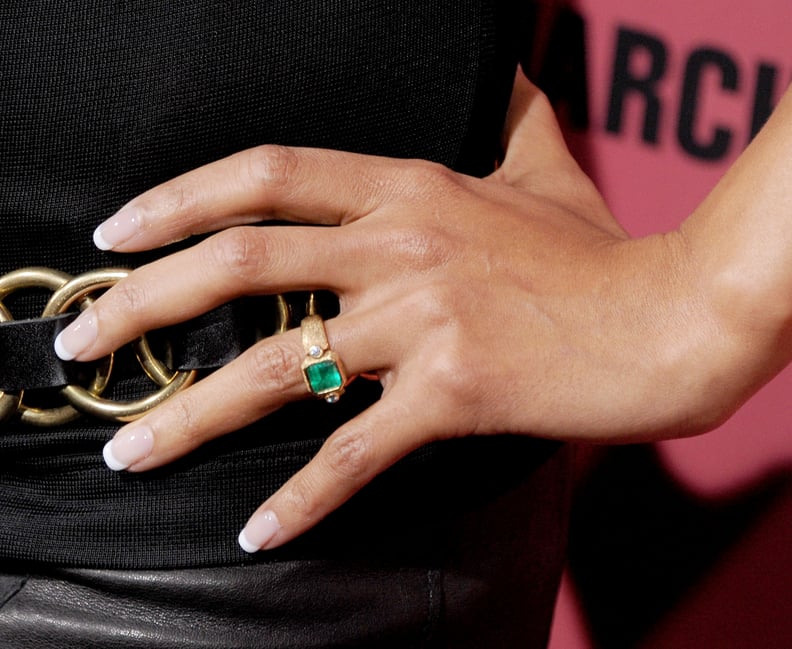 Emerald Engagement Ring
Halle Berry's striking emerald, given to her by Olivier Martinez, is one-of-a-kind.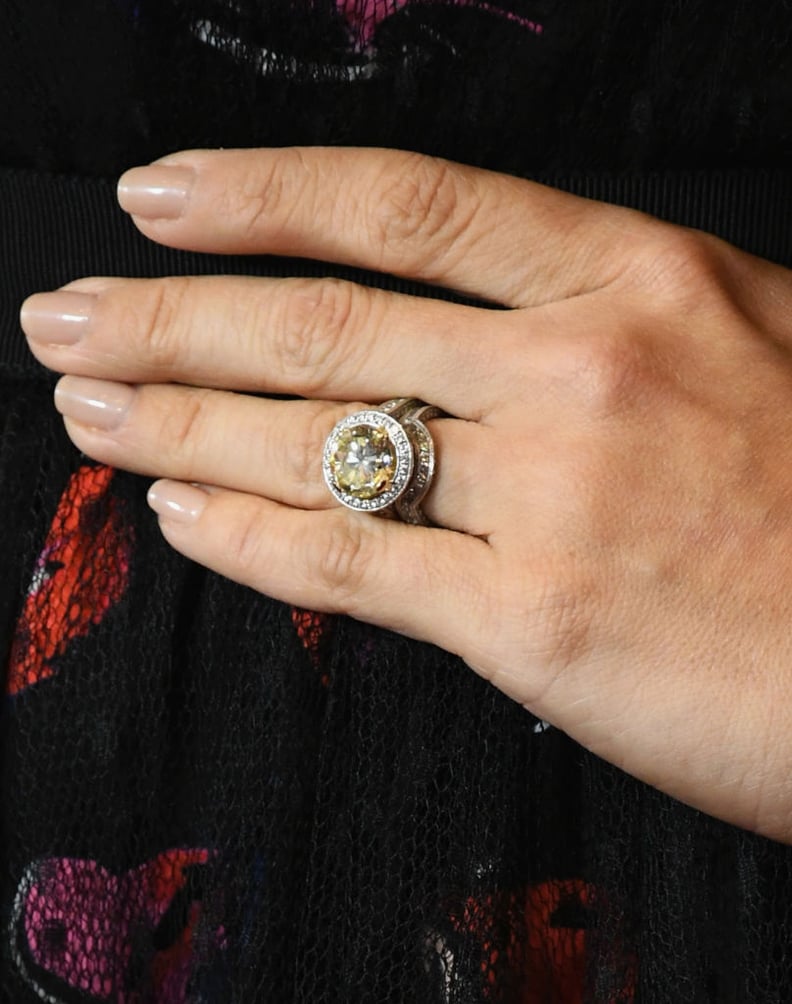 Yellow Diamond Engagement Ring
Carrie Underwood's yellow diamond engagement ring is a whopping five carats alone.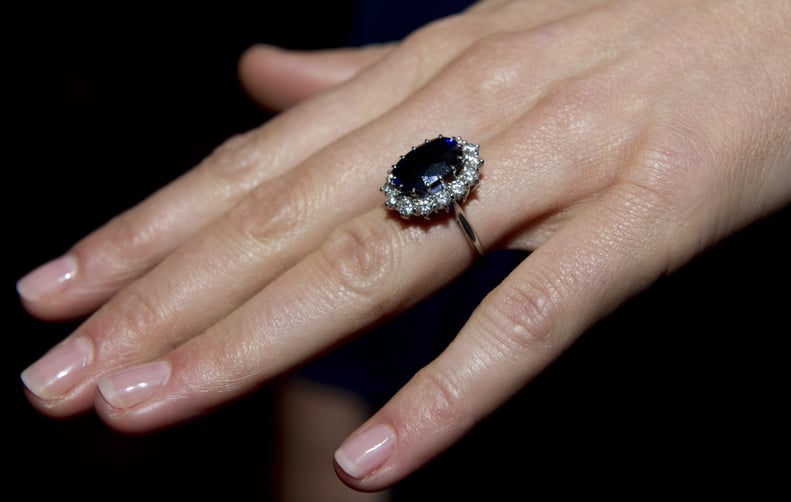 Sapphire Engagement Ring
One of the most popular gemstone engagement rings is definitely Kate Middleton's sapphire, which previously belonged to Princess Diana.
Vintage Aquamarine Engagement Ring
Art Deco Emerald Engagement Ring
Seafoam Green Engagement Ring
Yellow Sapphire Engagement Ring
Sparkling Morganite Engagement Ring
Yellow Diamond Bezel Engagement Ring
Waterfall Diamond Halo Sapphire Engagement Ring
Green Sapphire Oval Engagement Ring
Purple Sapphire Engagement Ring
Brilliant-Cut Color-Shifting Green Sapphire Engagement Ring
Elegant Aquamarine Vintage-Inspired Engagement Ring
Pink Tourmaline Engagement Ring
Blue Sapphire Flower-Shaped Engagement Ring
Pink Sapphire Square Engagement Ring
Square Emerald Engagement Ring
Rubellite Tourmaline Engagement Ring
Ruby and Diamond-Flanked Engagement Ring
Pale Mociun Engagement Ring