As POPSUGAR editors, we independently select and write about stuff we love and think you'll like too. If you buy a product we have recommended, we may receive affiliate commission, which in turn supports our work.
On days when jeans and dresses just feel too restricting, why not opt for a comfortable and stylish jumpsuit? You'll never fail to make an impression when slipping into one, whether you're giving a presentation at work or heading to brunch with friends.
The one-and-done outfit is an easy way to get dressed and move around freely, so we rounded up our favorite affordable options for you to shop through on Amazon. You know, just in case you're on the market for some unique finds (which we always are). We have no doubt these will be your go-to picks all season long.
— Additional reporting by Macy Cate Williams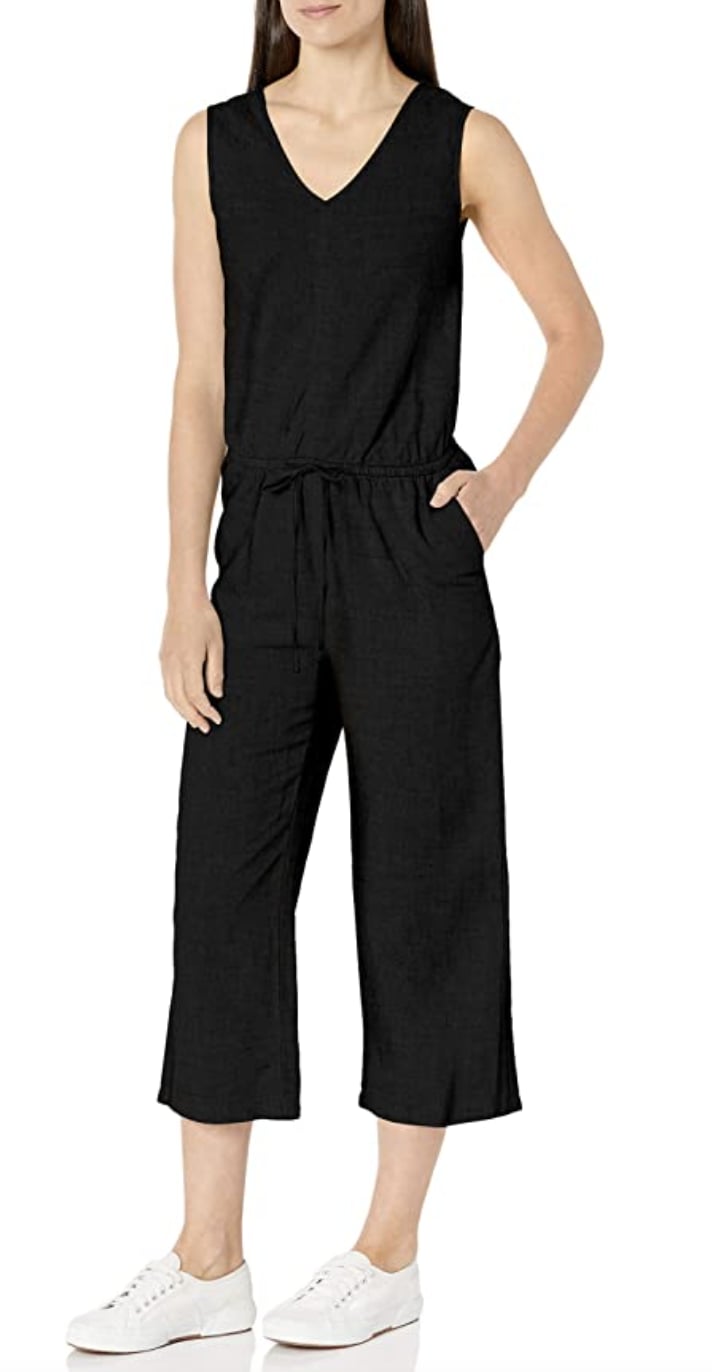 For Lazy Days: Amazon Essentials Sleeveless Linen Jumpsuit
This Amazon Essentials Sleeveless Linen Jumpsuit ($36) was made with three key factors in mind: comfort, fit, and silhouette. You'll look effortless as you slip into it for lazy weekends or quick errands in the neighborhood.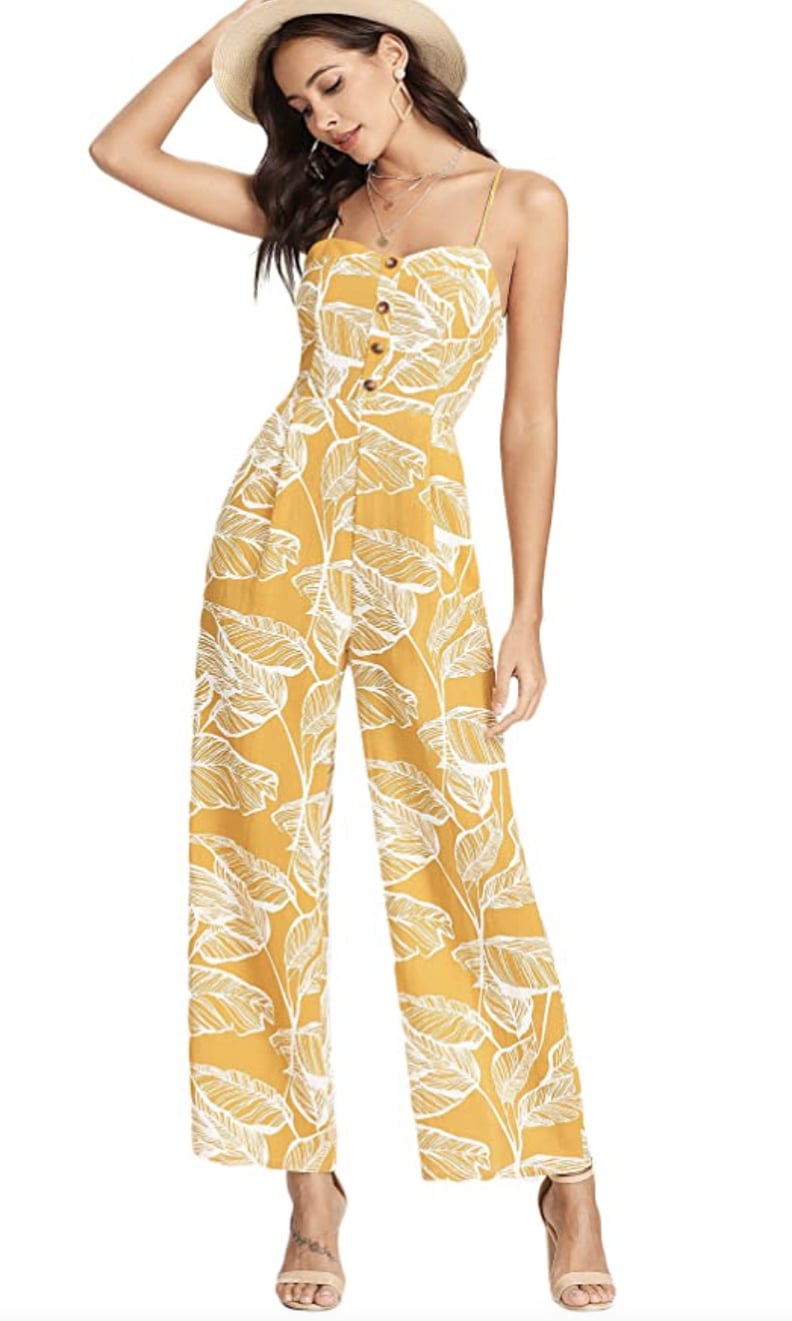 For Saturday Brunch: Floerns Palm Leaf Print Palazzo Jumpsuit
The spaghetti strap, sweetheart neckline and wide hem pant make this Floerns Palm Leaf Print Palazzo Jumpsuit ($30) feminine and modern. The print also adds visual interest, making it perfect for a daytime brunch or elevated museum date.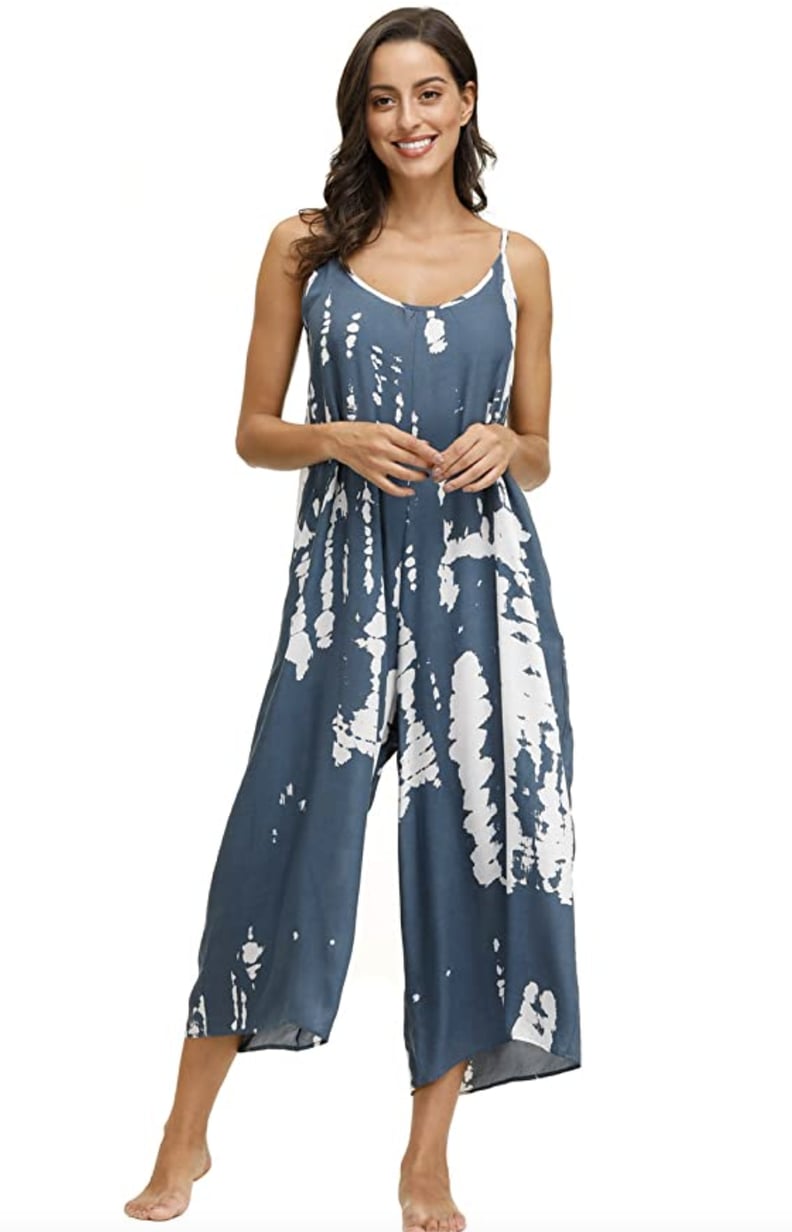 For a Warm Beach Day: Wexcen Printed Jumpsuit
Have a beach day coming up? Grab the sunscreen, straw hat, wine cooler, and slip into this eye-catching Wexcen Printed Jumpsuit ($23 - $27). The fabric looks breathable and lightweight, perfect for laying under the sun as you hear the waves crashing.
For the Next Night Out: Verdusa Off-Shoulder Jumpsuit
This flirty Verdusa Off-Shoulder Jumpsuit ($38-$40) will definitely get your date's attention at the next dinner. From the neckline to the elongating silhouette, it instantly turns your look into a head turner.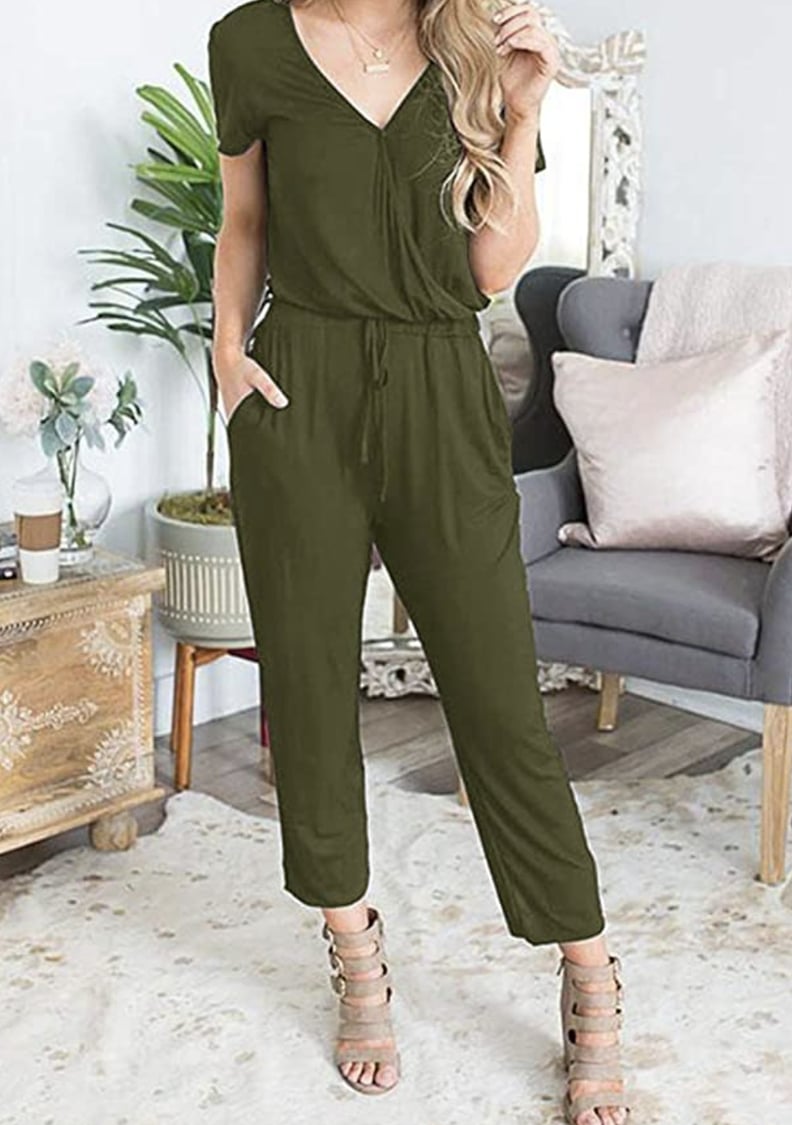 For Afterwork Happy Hours: Pretty Garden V-Neck Short Sleeve Jumpsuit
This Pretty Garden V-Neck Short Sleeve Jumpsuit ($24) is designed for a relaxed fit, but you'll still look put-together whether you wear it out to a work happy hour, to lounge around the apartment or to take Zoom calls at home. It also features pockets for extra convenience.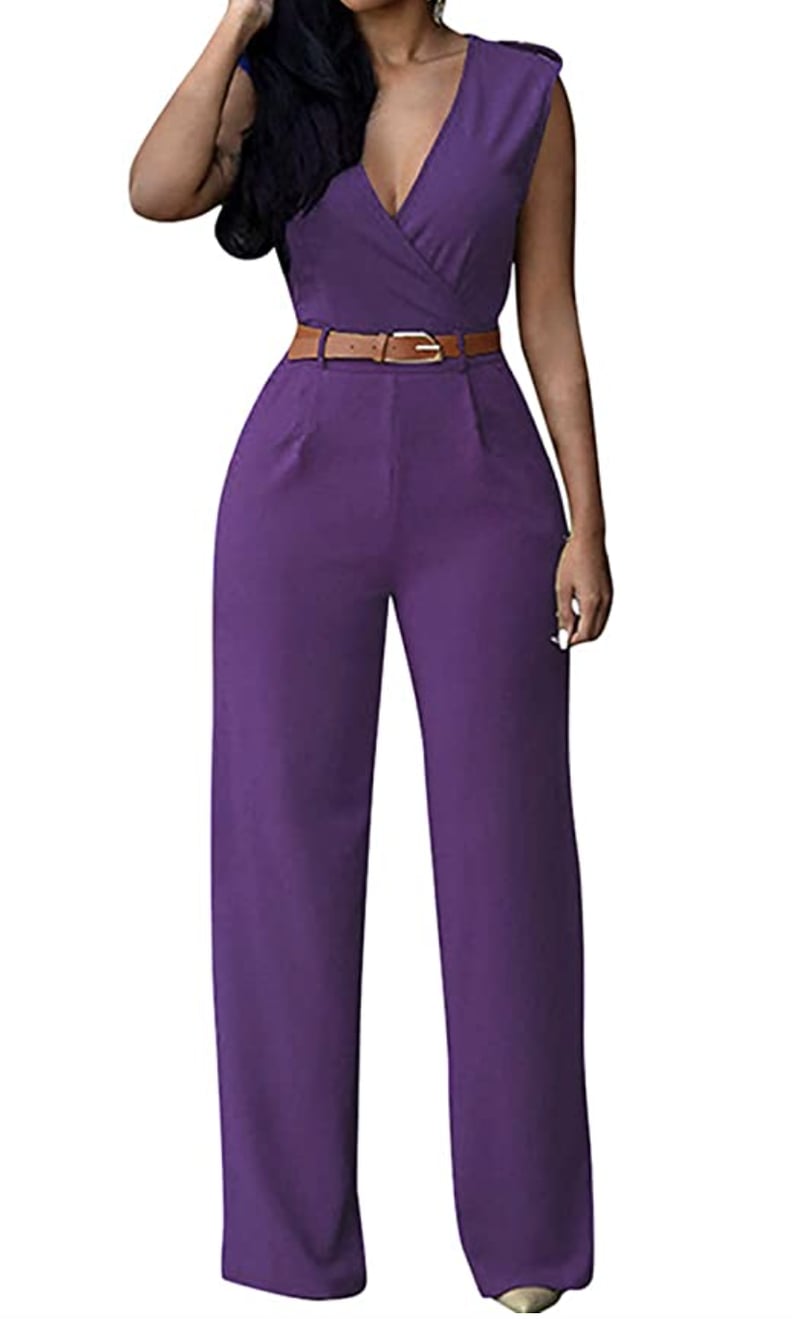 For the Office or Your Next Party: Pink Queen Jumpsuit
This is the kind of Pink Queen Jumpsuit ($30-$44) that'll instantly make you feel confident when you throw it on. It's professional enough for the office, but it will also stylishly transition into night activities (just bring on the high heels).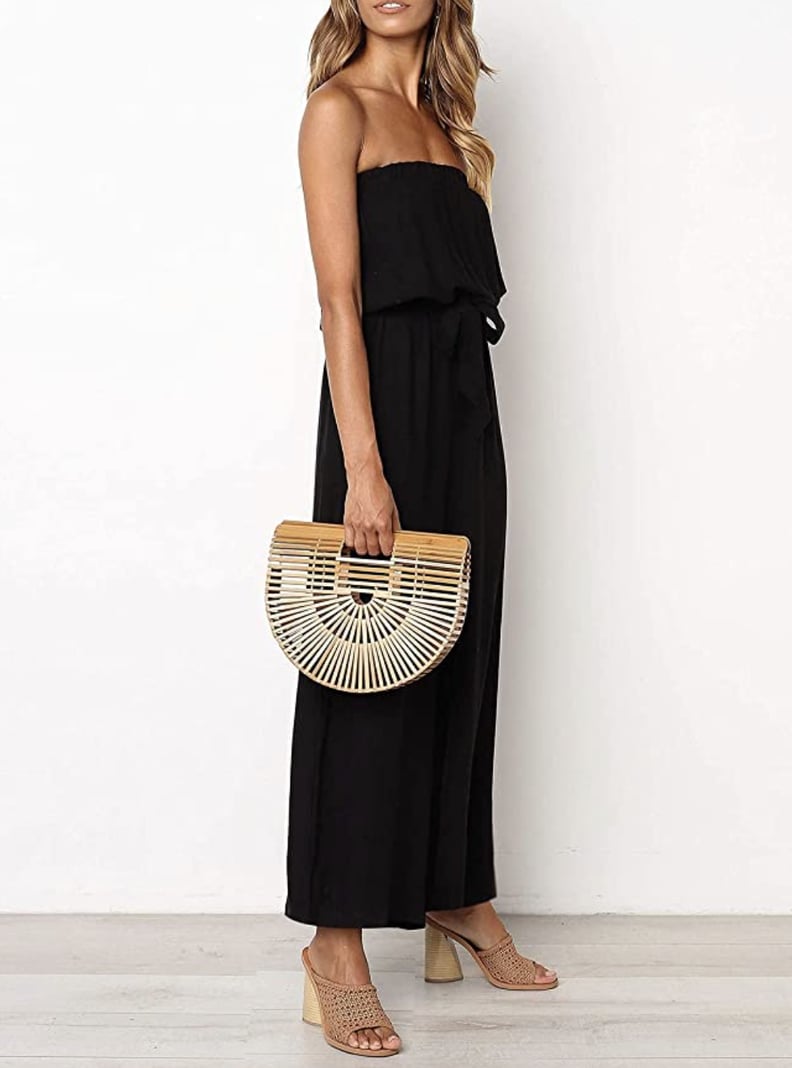 The Perfect Little Black Jumpsuit: Zesica Strapless Jumpsuit
The great thing about this Zesica Strapless Jumpsuit ($34-$36) is that it can easily be dressed up or down. Want to put on slides and a straw hat for the beach? You can do that! Your friend just invited you to a dinner date? Slip into strappy heels and add a dainty necklace, and you'll transform it into a night look.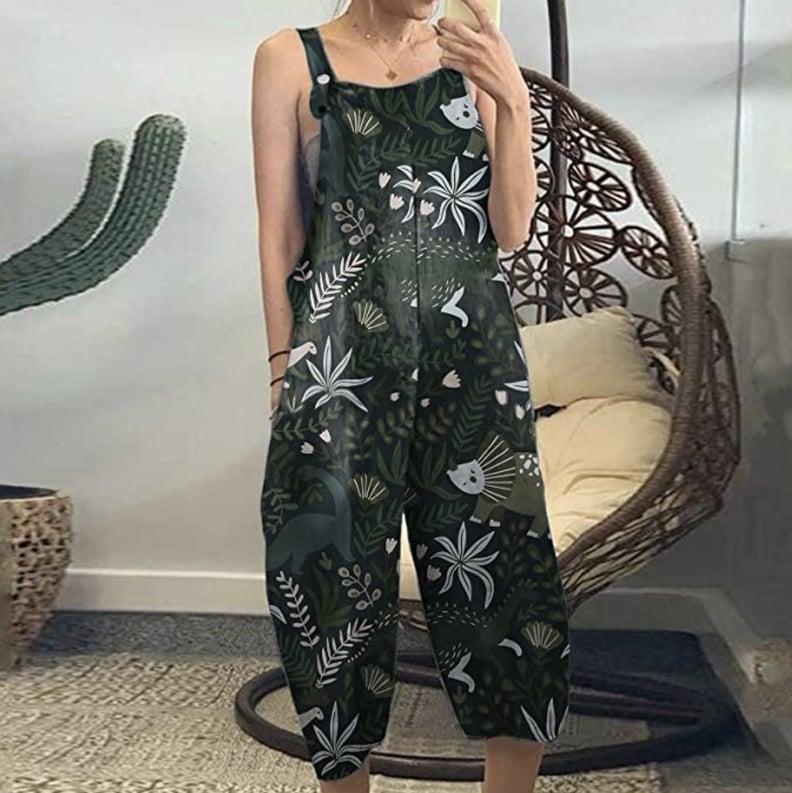 Beach Vacation-Ready: Cbcbtwo Sleeveless Overalls
Not only does this Cbcbtwo Sleeveless Overalls ($17) make for a comfy everyday look, but we're excited to pack it for our next vacation. The tropical print will get you tons of attention and compliments.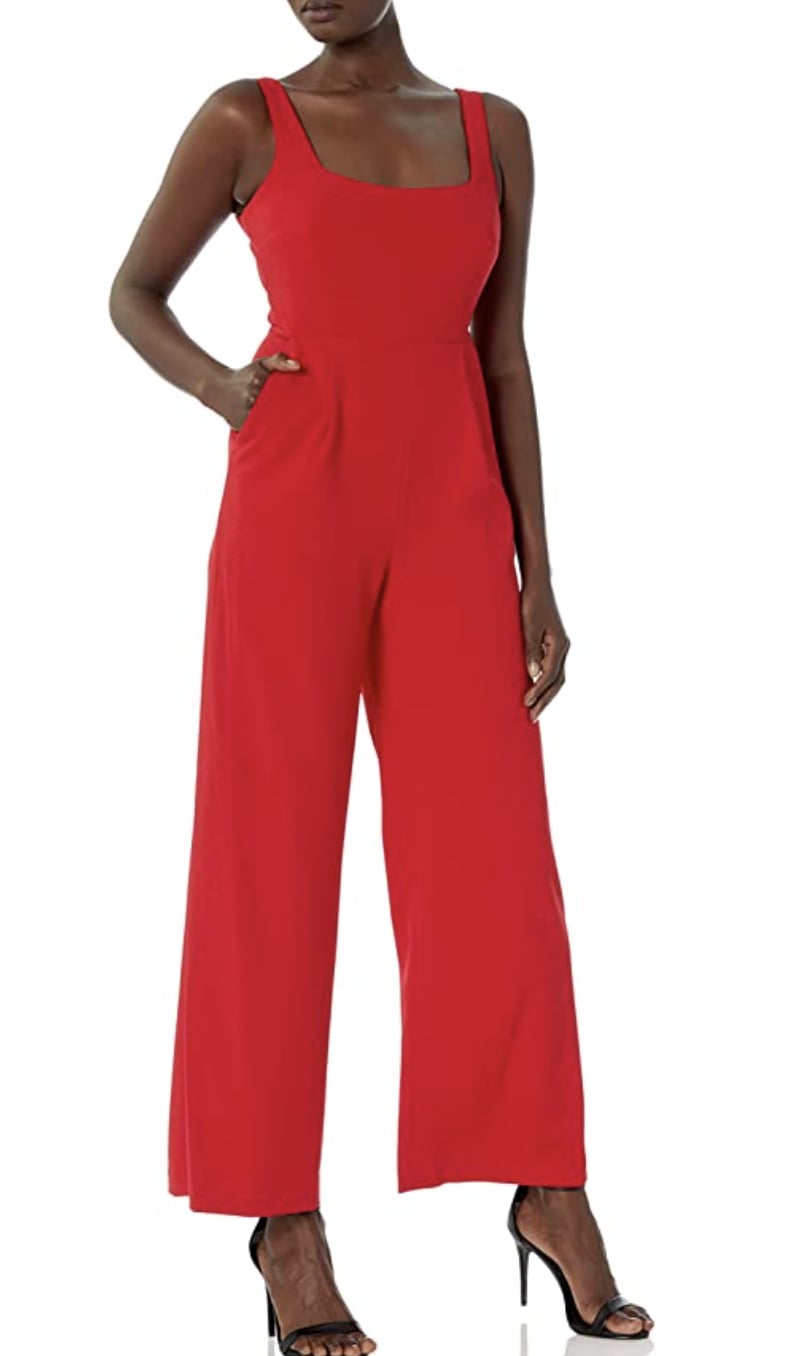 For a Passionate Pop of Red: Calvin Klein Square-Neck Jumpsuit
This Calvin Klein Square-Neck Jumpsuit ($81 - $102) will hint at your passionate nature in the most elegant and subtle way. The square neckline and refined silhouette bring a touch of elegance that will be irresistible on your next date.
For Fans of Norma Kamali: Norma Kamali Cropped Straight Leg Jumpsuit
There's a reason we're fans of Norma Kamali. The designer never fails to create comfortable, feminine, and elevated pieces with understated elegance. This Norma Kamali Cropped Straight Leg Jumpsuit ($102) is no exception, and we'll find every reason to wear it (airport, brunch, coffee run...you name it!)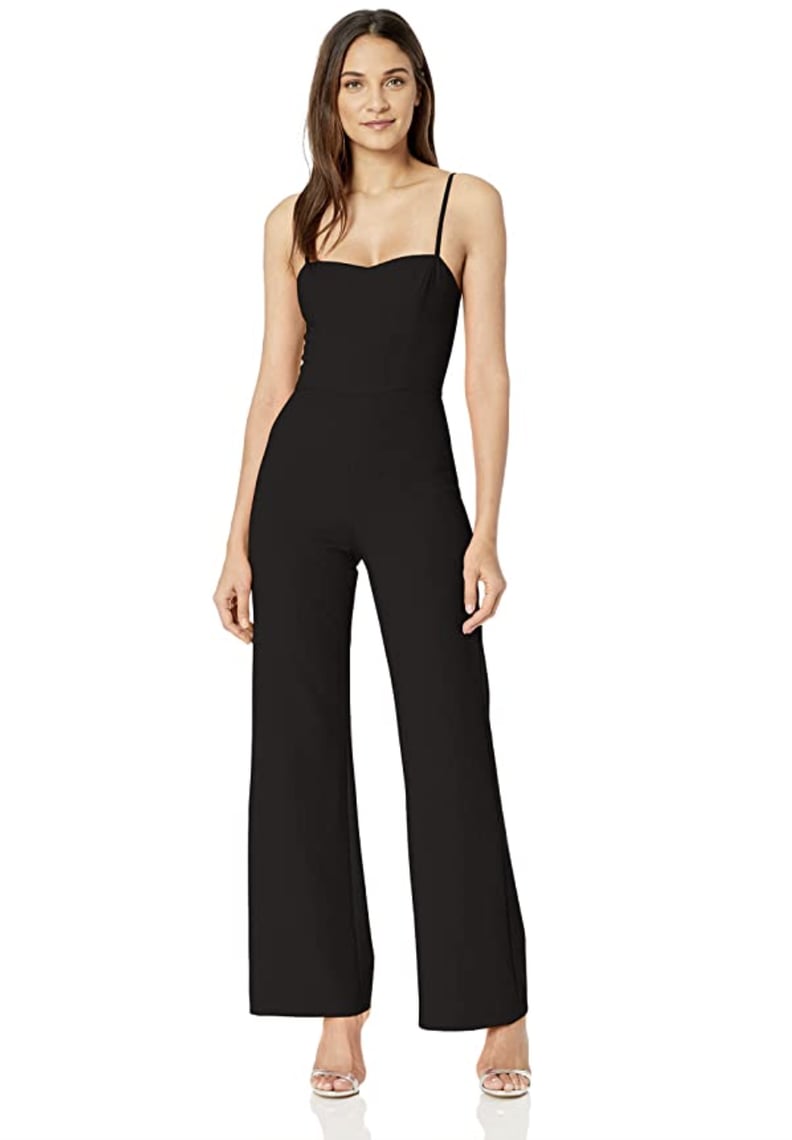 For a Sexy Number: French Connection Flared Leg Jumpsuit
What's not to love about this French Connection Flared Leg Jumpsuit ($99, originally $198)? The sweetheart neckline, thin straps, and modern silhouette are everything we love to see in a jumpsuit.