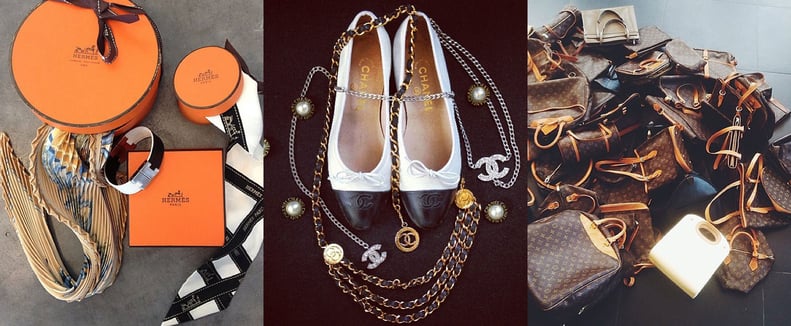 If you scrolled through Corri McFadden's Instagram, you'd think she had the ultimate fashion dream closet, overflowing with your favorite luxury bags, shoes, and clothes — and you'd be right, sort of. The coveted array of designer goodies offers just a peek of what the Titanium eBay seller has in store at eDrop-Off, a business she built from the ground up 10 years ago.
Now with more than 2,000 items sold each week, she's established herself as a tastemaker and luxury-consignment pioneer who knows what sells and how to get what you want in the fickle world of online shopping and eBay auctions. So, who better to help explain exactly how to consign online? We tapped Corri to answer all our burning questions and hopefully some of yours, too. Scroll on for everything you need to know before you make a bid for those Isabel Marant booties — oh, and if you're not following her yet, the Instagram snaps below will give you good reason to! Source: Instagram user shopedropoff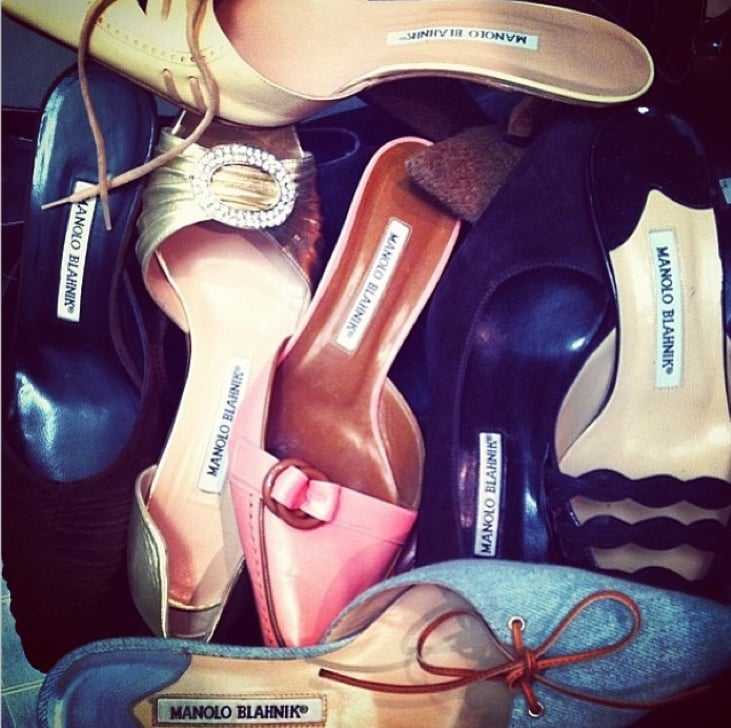 POPSUGAR: How did you go from someone with an interest in fashion to have the kind of major consignment business you do today?
Corri McFadden: I started eDrop-Off 10 years ago this October. I went to school for fashion design and developed the business plan for eDrop-off as my graduation portfolio project. I felt there was a void in the consignment market and knew that I could pioneer an innovative way to fill it. Not everyone felt that way, however. My program director thought it was a terrible idea, but I knew I had something and refused to be deterred. So, I skipped my graduation to go to eBay Live in hopes of finding a software to help launch my business, and three months after I graduated I opened the doors to eDrop-Off's first retail space. Ten years later, here we are as one of the largest luxury consignment companies in the country with over 350,000 luxury items sold to date. We sell approximately 2,000 items per week, so the office is always bustling with new merchandise. I oversee two eDrop-Off locations, which house stylists, copywriters, and photographers, so a staff of 40+ fills my day and keeps me on my toes! Source: Instagram user shopedropoff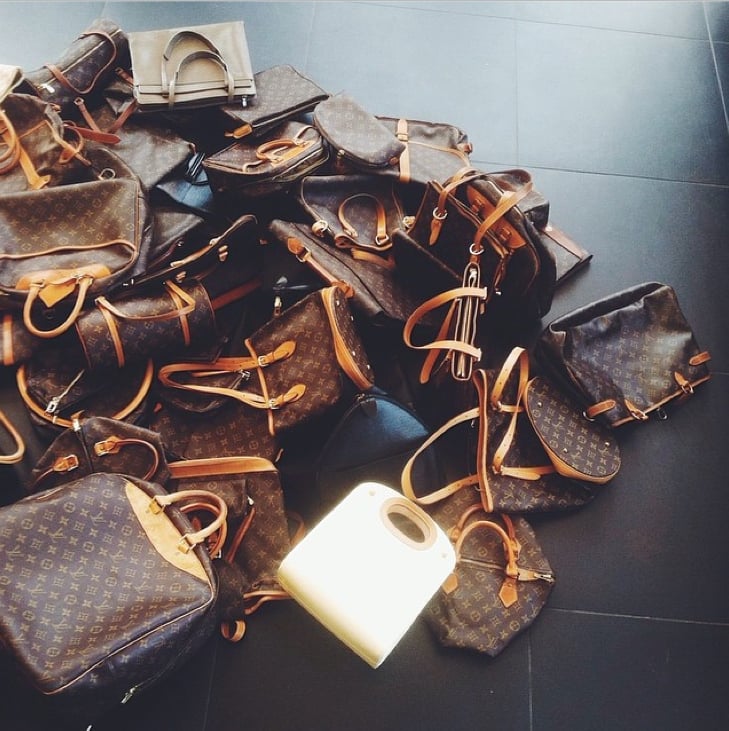 PS: How can you trust that something is authentic when you're buying online?
CM: Do your homework. You need to know who you are buying from and what history they have in the market. eDrop-Off has sold over 350,000 items and we're a Titanium Seller on eBay. We also guarantee the authenticity of all the items we sell (check out our authenticity guides here).
PS: How can you get the right attention/buyers for an item you're selling?
CM: You want to present an item the way you would want to see it. Providing key components like clear photos from all angles, authenticity points, a thorough description, and detailed measurements make a buyer feel as though they have the item in front of them. It's important to know your audience and know what they expect from you! Source: Instagram user shopedropoff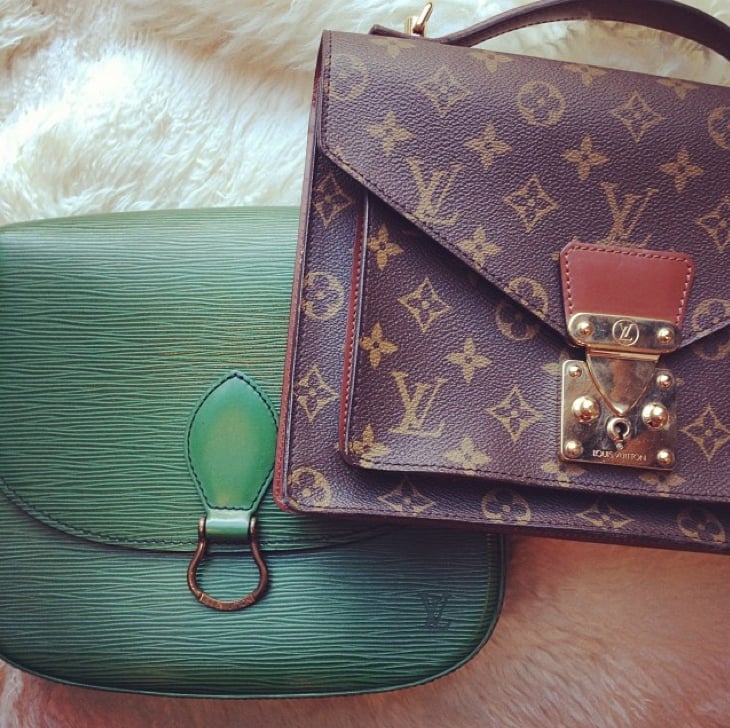 PS: In your years of buying and selling, have you found any consistency with the kinds of items that sell best?
CM: Hermes, Chanel, and Christian Louboutin are always favorites! Buyers love accessories; they're a great buy because you know they will fit!
PS: Are there specific times of the year that are better for buying and selling particular pieces if you're looking for a good deal?
CM: Think opposite. Buying clothes during the off season is the best way to score a deal. The beginning of Winter is the best time to buy those Chanel sunglasses, while the beginning of Summer can be the best time to score a great coat. Source: Instagram user shopedropoff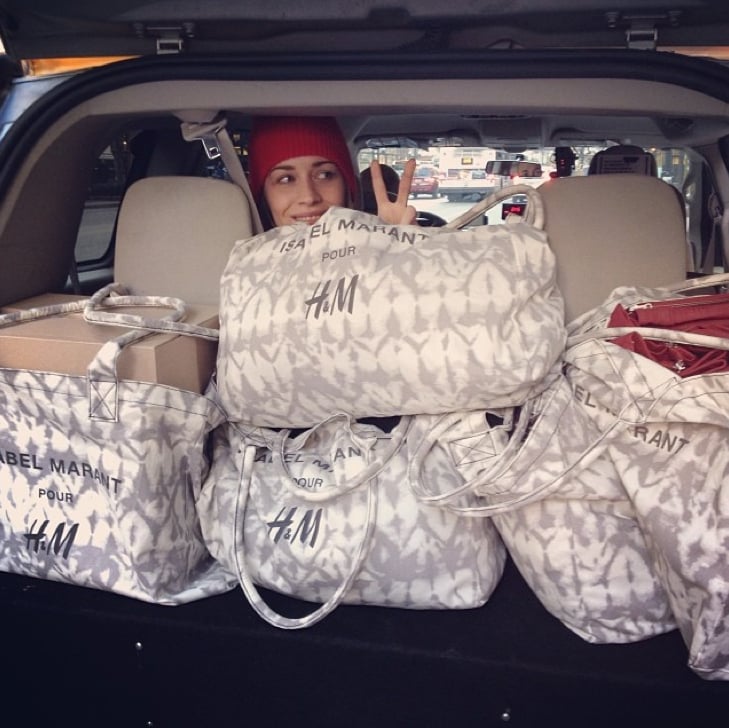 PS: Is there anything you wouldn't buy consignment?
CM: I would just suggest being thorough when you purchase a wedding dress on consignment. Make sure you can try it on and see it in person; it's a very personal purchase, and not one you can make solely based off of a photo.
PS: How do you navigate new trends? Are always thinking about what will sell, or are you just buying what you like?
CM: When shopping, it's always important to make a purchase because you love it. If you're trying to decide between two items and can only get one, then of course consider resale value. You would want to have an investment piece in your wardrobe instead of a piece that's just a trend. Source: Instagram user shopedropoff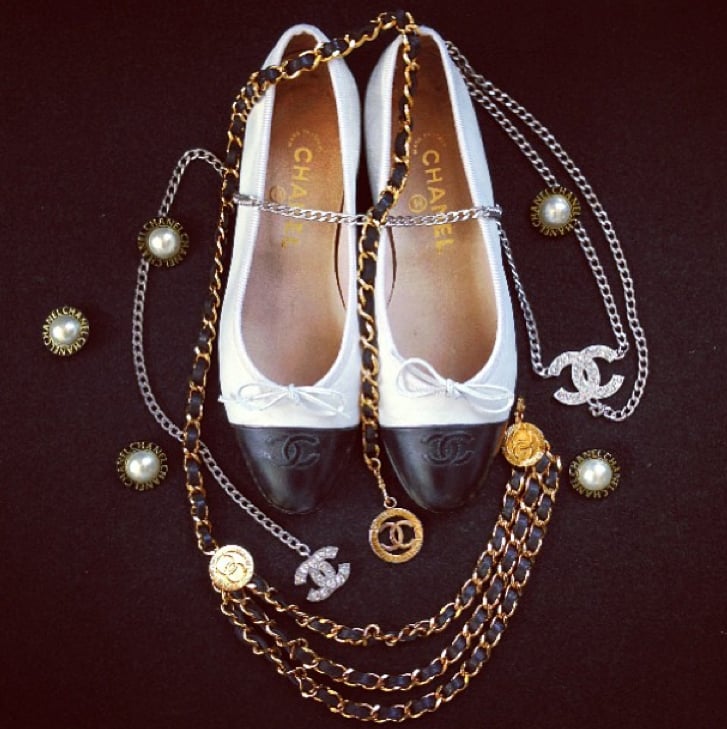 PS: What timeless pieces are always good investments? What designer brands sell the best?
CM: 1. Chanel bags are collector pieces, with no shortage of fans. It's one of the few designer items with a value that will actually increase over time. Chanel marks their pieces up season after season. So you might have bought a classic flap bag in 2005 and you paid, let's say, $1,500 for it. And suddenly, that classic flap bag is now retailing for $3,350. It's only natural the value has increased over time. Source: Instagram user shopedropoff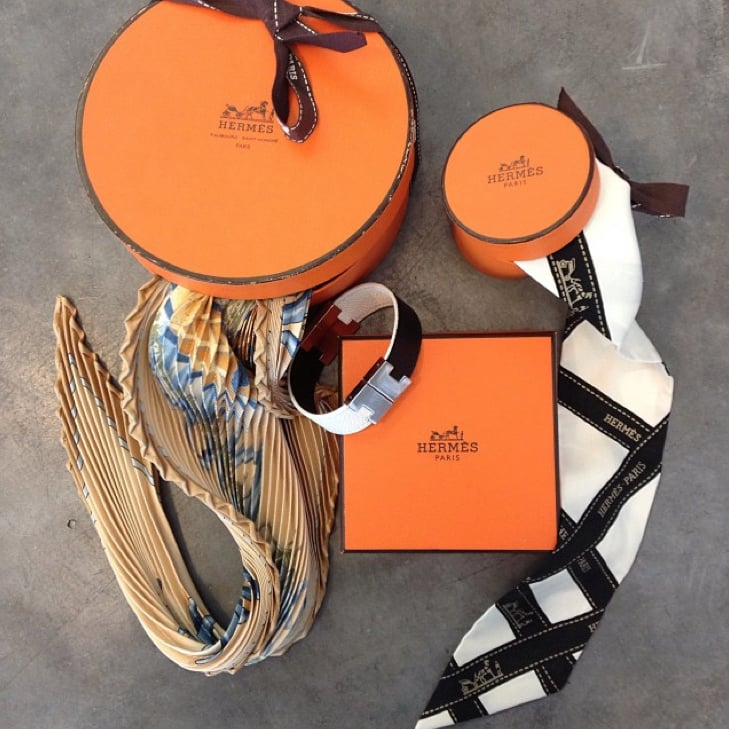 2. Classic timepieces. Let's face it — no one wears a watch to tell time anymore. A timepiece makes a statement, and like most things in fashion, they go in and out of style. If you have a drawer full of designer watches you haven't touched in years, upgrade it. Sell the piece you never wear to buy a new watch you will. Particularly if it's gold. Gold is at a high; it resells really well. The same goes for diamonds and other fine gemstones.
3. Hermes Signature H Bracelets. Everyone loves the H Bracelets. We see people getting addicted to them because they're fun to stack together. They resell well and so close to retail. And don't worry about scuffs or scratches . . . a jeweler can polish those things out and make them new. Source: Instagram user shopedropoff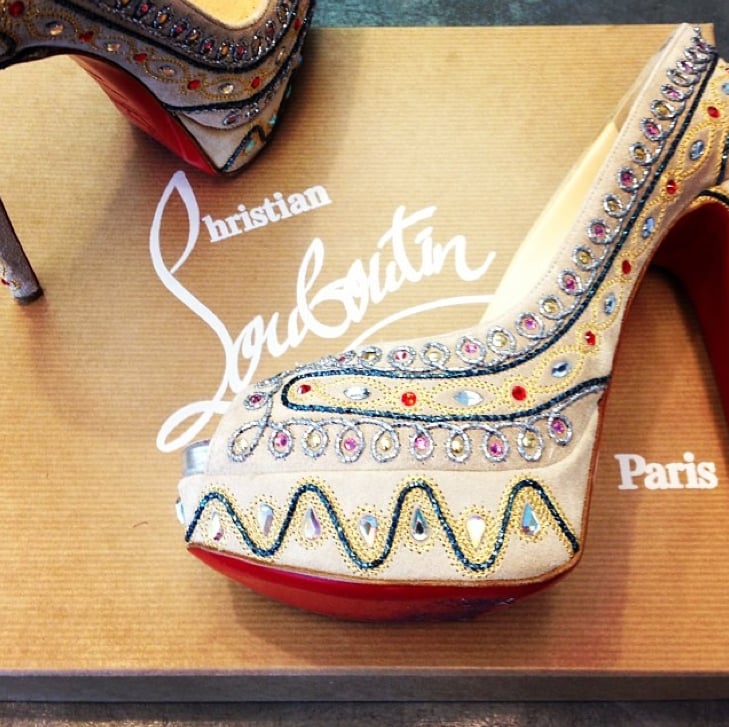 4. Coveted shoe brands, [like] Louboutin, Isabel Marant, Prada, Valentino — if you've got a pair you're not wearing, these designers are in high demand. Limited collection and fashion-forward shoes are especially hot. Take the Isabel Marant wedge sneakers, the Prada flame shoes, or the Valentino rock-stud collection. You may have given in to purchasing a pair, only to find you wore them one time. Release the guilt! To have an outlet where you can flip those and might get a nice return on them is something to keep in mind when you're making that purchase. Source: Instagram user shopedropoff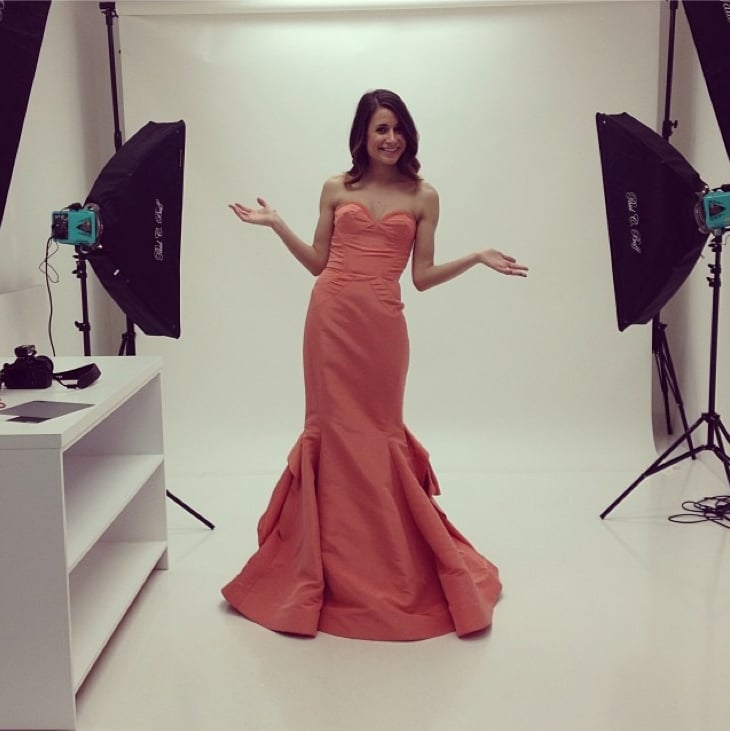 5. Gowns from well-known designers. A gown is something you usually only wear once. It's a hard pill to swallow. Fortunately, designer gowns often hold great resale value. Especially if that designer is Oscar de la Renta. Let's say you pay $1,100 for an Oscar gown to wear to an event. You're going to get back pretty much what you paid for it. Think of it as renting it for the night or for the season. Source: Instagram user shopedropoff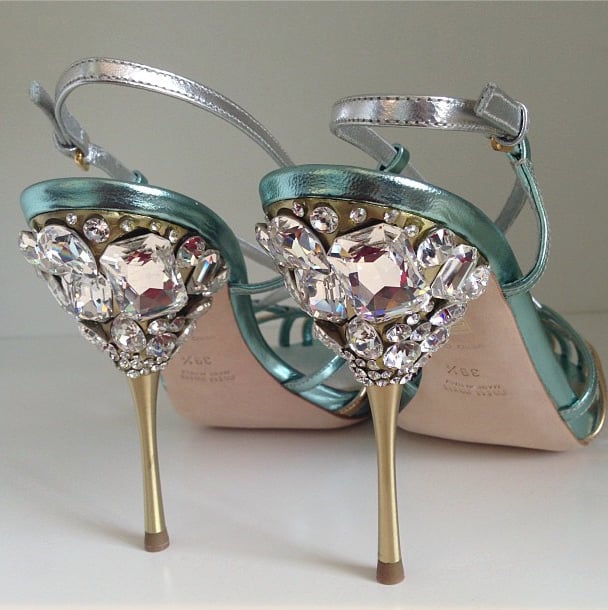 PS: Obviously you have a love of designer, but is there anywhere we might be surprised to learn you shop? Any hidden gems or great chain stores you love?
CM: Who doesn't love Zara or Topshop for a quick pick-me-up that doesn't break the bank?! In Chicago I'm a big fan of Edith Hart and Sofia's for fun, on-trend pieces. Source: Instagram user shopedropoff