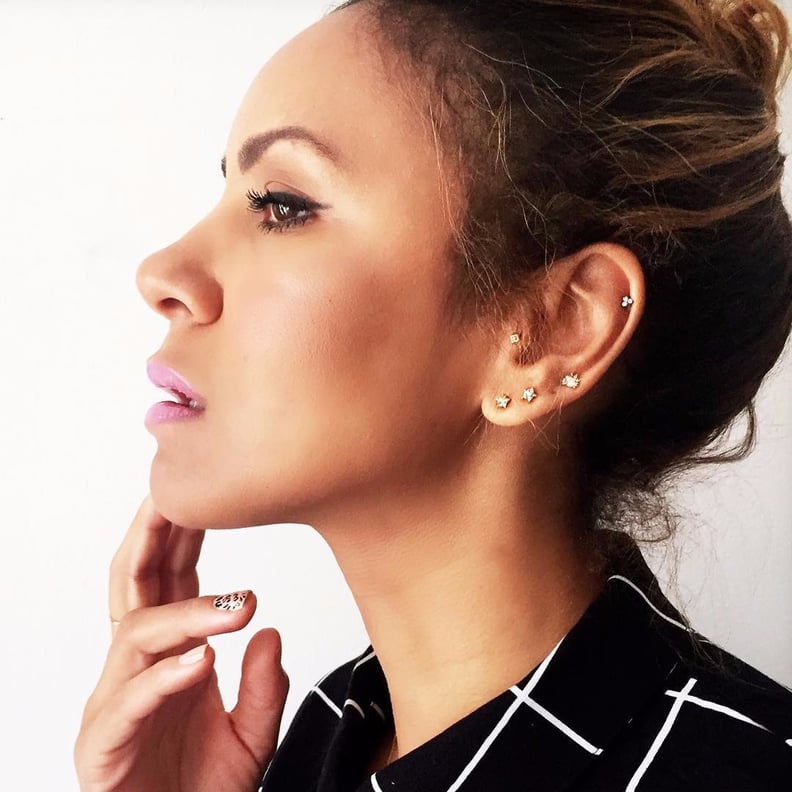 Every editorial product is independently selected by our editors. If you buy something through our links, we may earn commission.
As Coco Chanel proves, earrings should never be an afterthought. While she favored a timeless pearl, celebrity piercer Brian Keith Thompson is starting a new movement with constellation piercings. The look is characterized by tiny star studs dotted across your lobes and cartilage, resulting in a delicate and pretty constellation-like arrangement.
Gone are the days of wearing just one (or even two) earrings because it's all about the cluster now. We have a feeling once It girls and bloggers discover this trend, they will be all for it. Read on to see how women are wearing their earrings and then shop some star-studded selections of your own.