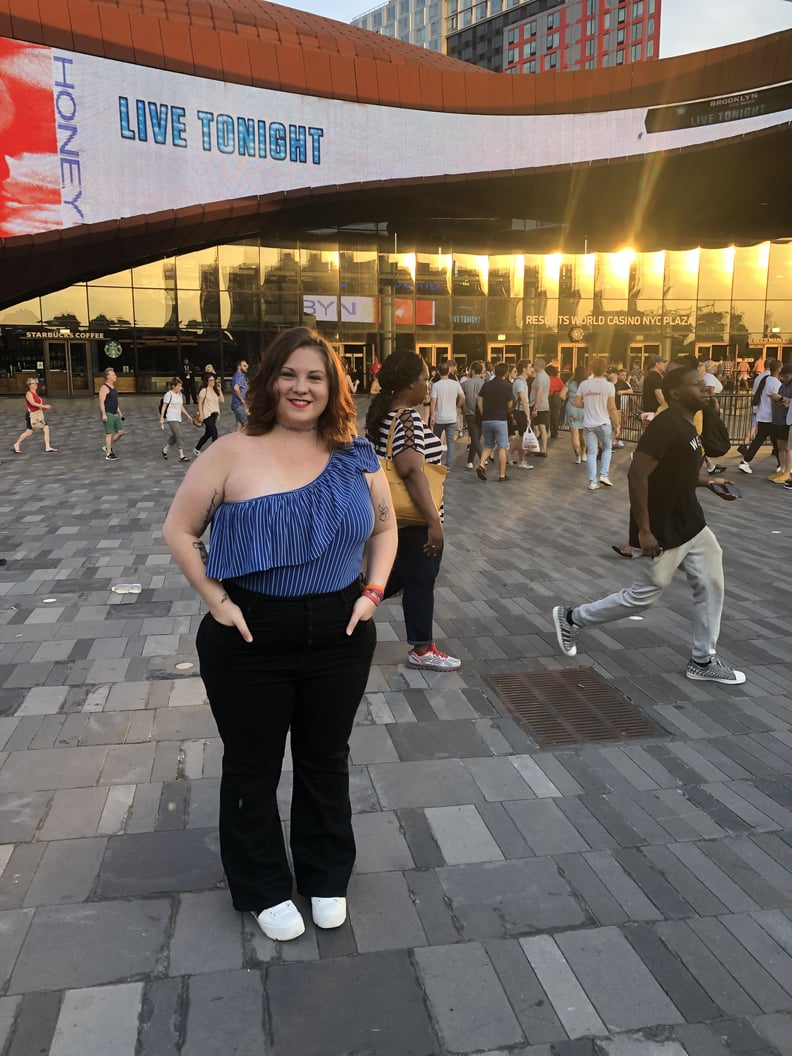 POPSUGAR Photography | Hedy Phillips
POPSUGAR Photography | Hedy Phillips
As POPSUGAR editors, we independently select and write about stuff we love and think you'll like too. If you buy a product we have recommended, we may receive affiliate commission, which in turn supports our work.
I haven't worn flare jeans since I was about 14. It was my go-to fit in junior high, and all the denim I owned were bell bottoms. But as I grew older and my curves got curvier (Shout-out to my mom for those genes!), it became more and more difficult to find jeans that fit me properly and enhanced my curves rather than making me just look wide. I carefully tucked all my flare jeans away, convinced that they were now unflattering on me, and called it a day.
Fast forward to now, when a pair of American Eagle's Ne(x)t Level Curvy Highest Waist Flare Jeans crossed my desk and I decided to take a chance on them before writing them off completely. To say I'm glad I put them on is an understatement. The first thing I did was text my mom, "I just put on a pair of flares and I don't hate them, what is happening? I haven't worn flares since junior high!" To which she replied, "I never stopped wearing flares, get with the program." What can I say — my mom knows what's up.
Not only are these flares flattering on my shape, but the cut and the fit of these pants has actually made me more willing to wear denim. The Ne(x)t Level Stretch of these pants means that they move with me, but don't stretch out to the point of being too loose. I refuse to wear anything that doesn't stretch anymore, but I get annoyed when my stretchy jeans lose their shape halfway through the day. Not with these!
The high waist also sits above my stubborn belly and keeps it all tucked in where it needs to be. But here's the best part: the waist on these pants is made to nip in a little bit, so I don't have to worry about the gap in the back. For someone like me, with wide hips and a smaller waist, I'm constantly dealing with pants that fit one area but not the other.
The size of the flare, BTW, is also subtle enough not to overpower my short legs. Instead, the shape just feels proportional to my hips and the rest of my body. AE also offers its jeans in a wide variety of sizes, from 00 to 24 in women's, and in all different lengths to suit your height. These flares are truly magical — they made me actually like denim again! Now if you'll excuse me, I need to go buy several more pairs.