Cute and Practical Outfit Ideas For Your Summer Afternoon Bike Rides
Paid Content For
Banana Republic
As POPSUGAR editors, we independently select and write about stuff we love and think you'll like too. If you buy a product we have recommended, we may receive affiliate commission, which in turn supports our work.
Biking is one of the most fun and convenient ways to get around during the summer. The classic warm-weather activity boasts a bevy of perks: it's great exercise, it's an opportunity to spend time outdoors, and it can save you money on transportation, not to mention it's much more eco-friendly than driving.
Biking is also a chance to get tons of adorable pics showing off your sporty side. In other words, next time you decide to go for a ride, you should definitely make sure you have the right outfit picked out. Regardless of how far you're going or what type of terrain you'll encounter, comfort is key to a good biking outfit. But that doesn't mean you can't be stylish. We put together four different bike-appropriate looks using chic summer pieces from Banana Republic to give you some inspiration.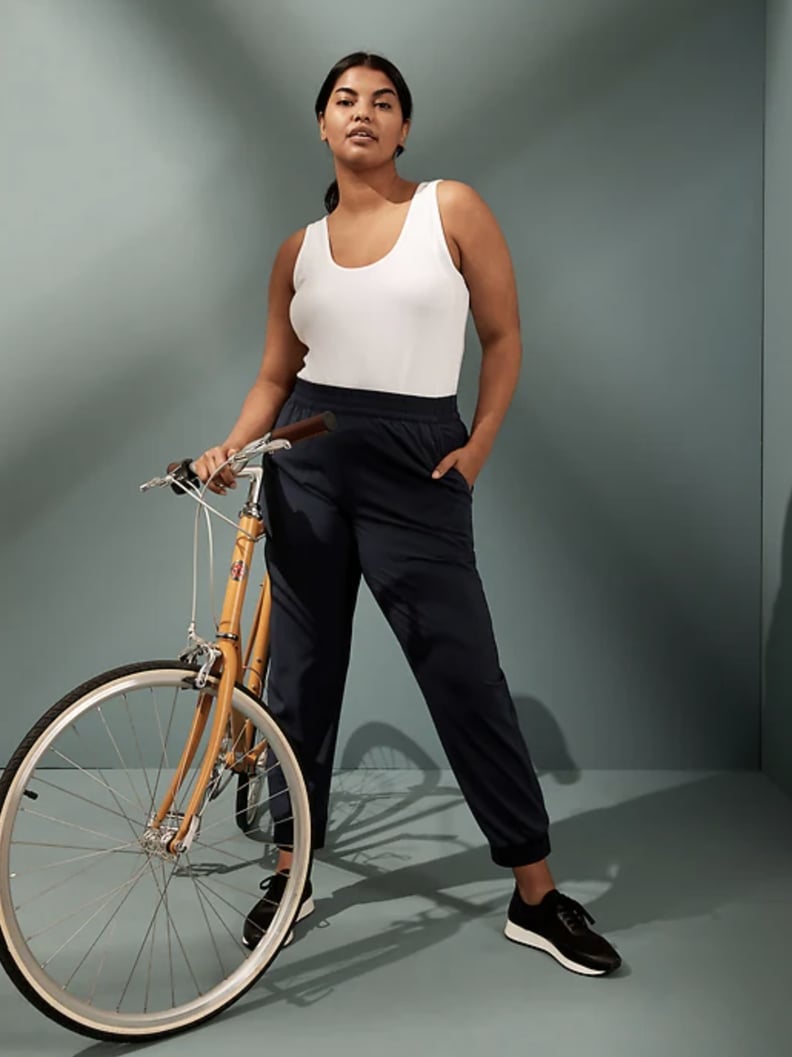 Banana Republic Flyweight Joggers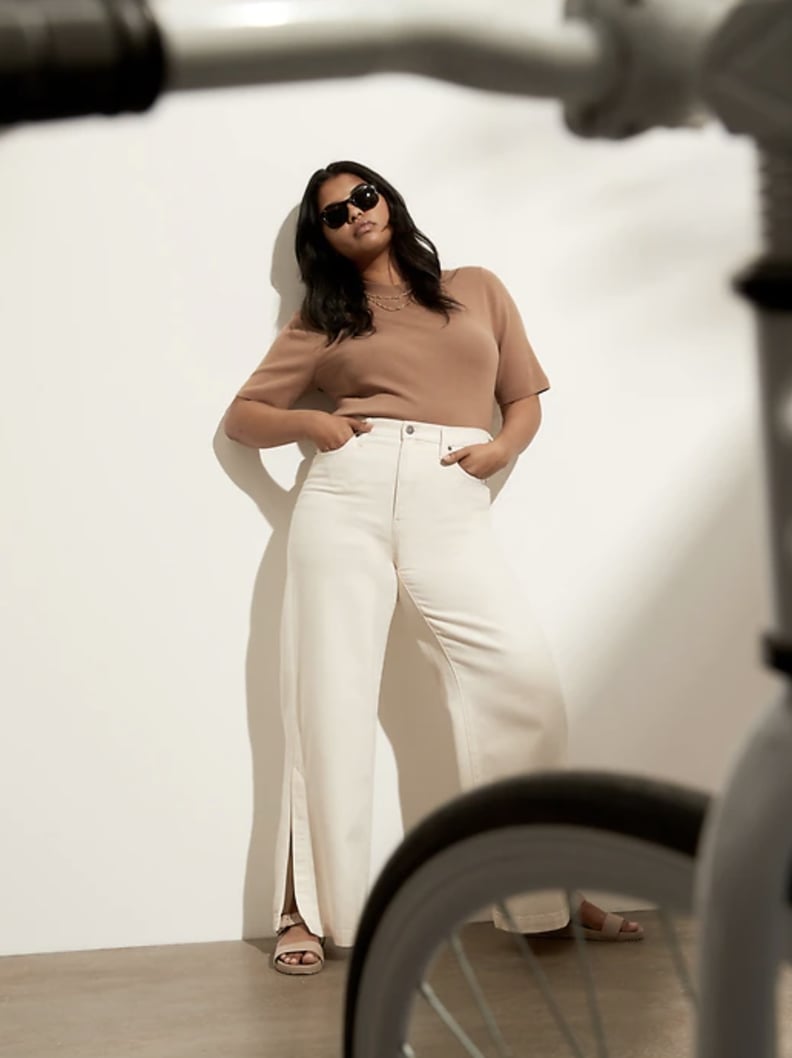 Banana Republic Mock-Neck Sweater Top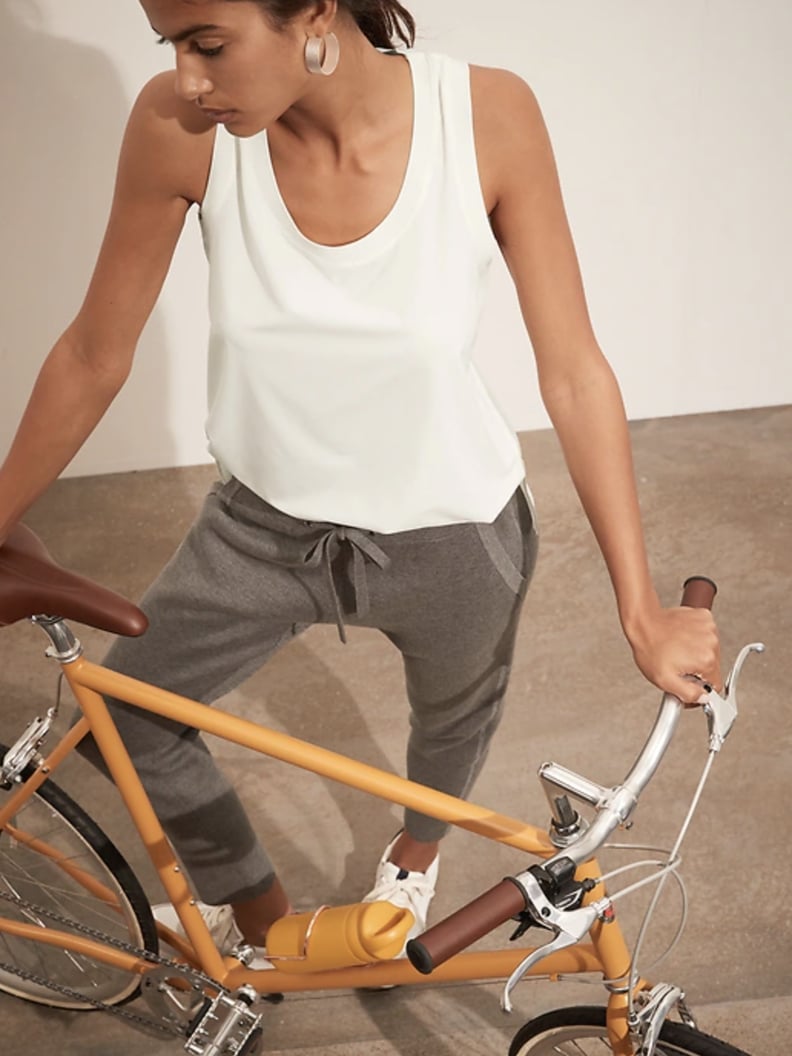 Banana Republic Flyweight Tank Top
If you are planning a more intense, long-distance bike ride, you will want to prioritize practicality. Enter, the Banana Republic Flyweight Tank Top ($50). The performance fabric will keep you cool and dry as you rack up those miles. Of course, a guide to biking outfits would be incomplete without a pair of bike shorts, like the On the Go 7" Shorts ($45). Throw on the Recycled Knit Sneakers ($138), then you're ready to hit the road.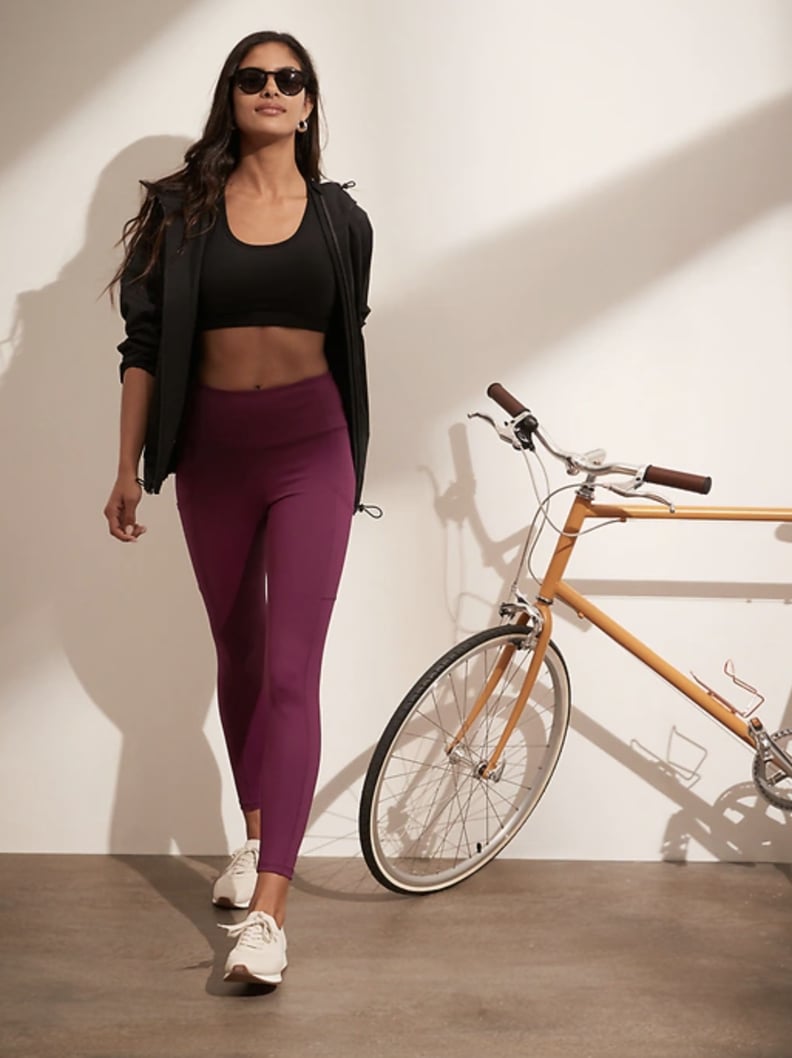 Banana Republic On the Go 7/8 Leggings