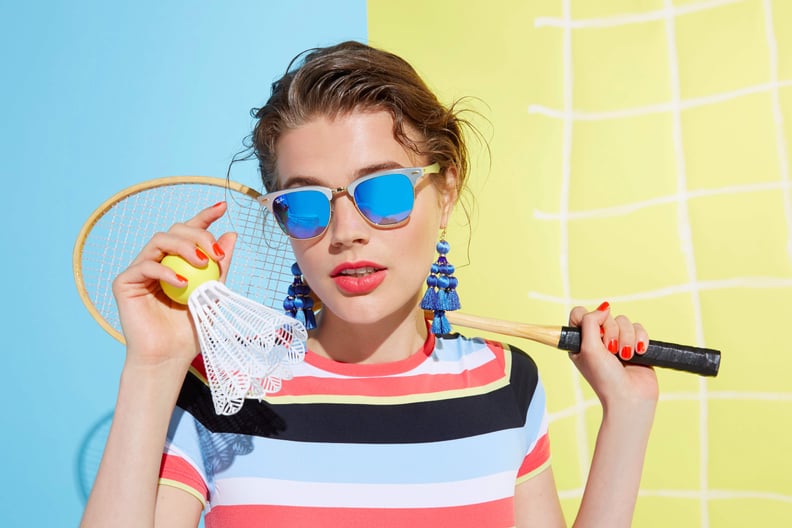 POPSUGAR Photography | Diggy Lloyd
POPSUGAR Photography | Diggy Lloyd
Don't lie: we've all gone to great lengths to bring in the "likes" on Instagram. We've waited for the clock to hit that ideal posting time, curated a list of popular fashion-blogger hashtags to add in our comments sections, and planned our vacations around photo-worthy backdrops. But this Summer, you only need one thing to catch the attention of your followers and get their thumbs to stop scrolling immediately: a killer outfit.

With a calendar full of events like July 4, Summer birthdays, and beach parties on your agenda, we've got just what you need to turn heads. Read on to see four of our winning looks, and prepare to watch your phone blow up with notifications and double-taps.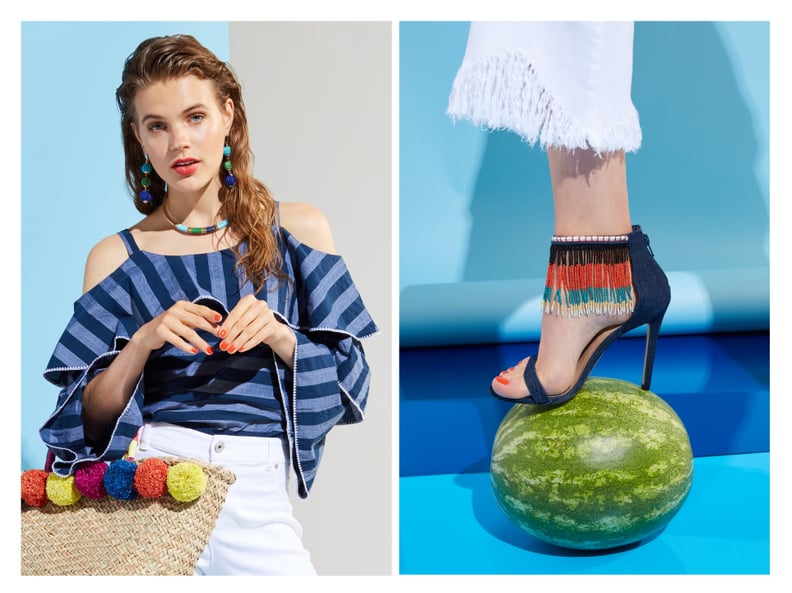 Focus On: Ruffles and Beachy Details
There's nothing sweeter than the marriage between a girlie ruffle and a sleek and sexy cold-shoulder look. After choosing a statement top that meets this criteria, balance your look with a pair of plain and versatile white bottoms. To round out your ensemble with Summer-ready accessories, channel beach vibes with the bright colors and fun textures you'd find on any relaxing tropical vacation.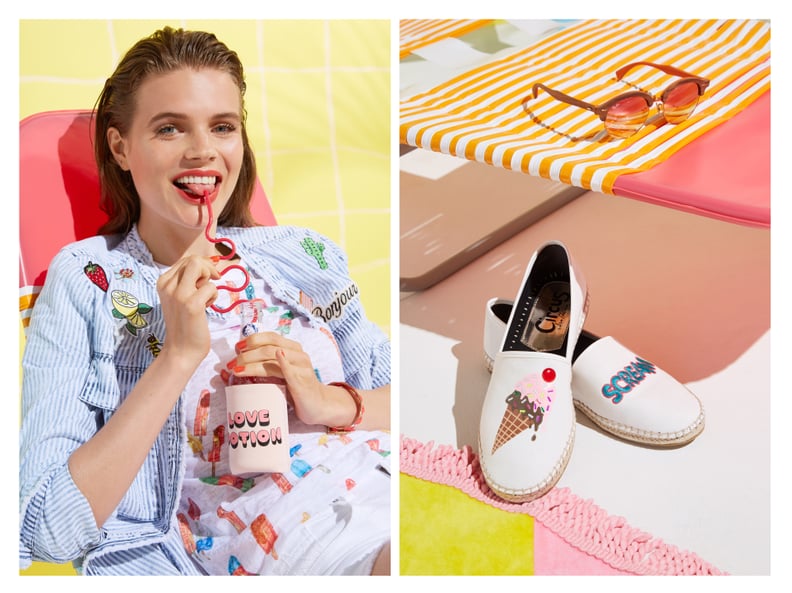 Focus On: Comfortable Basics With Quirky Embellishments
For this look, keep it fresh and clean with light wash denim (this pinstripe top is our pick) and an easy white tee. To add a splash of color and flair, punch up your outfit with embellished shoes in a style you're loving, like slides or espadrilles. Finally, pop on your favorite mirrored frames, sip a Summer drink, and get to posing for that winning photo.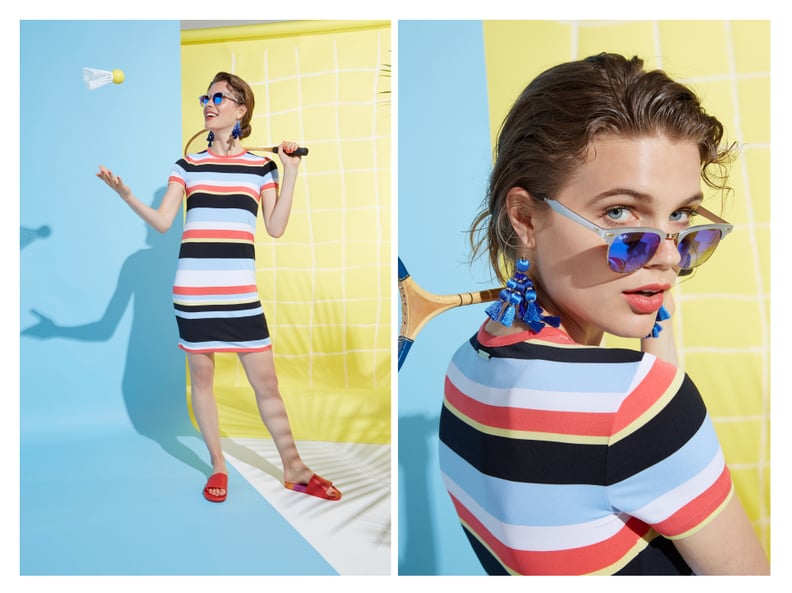 Focus On: Slides and Tassels
ICYMI, tassels are the It trend of the Summer, especially when it comes to accessories. Since a "like"-worthy photo grabs the attention of all of your followers, don't be afraid to rely on a few key pieces to make a statement. Our winning choices? Eye-catching earrings and brightly colored slides in a contrasting hue. Balance it all out with an easy dress, and you'll be ready to snap your #OOTD in no time.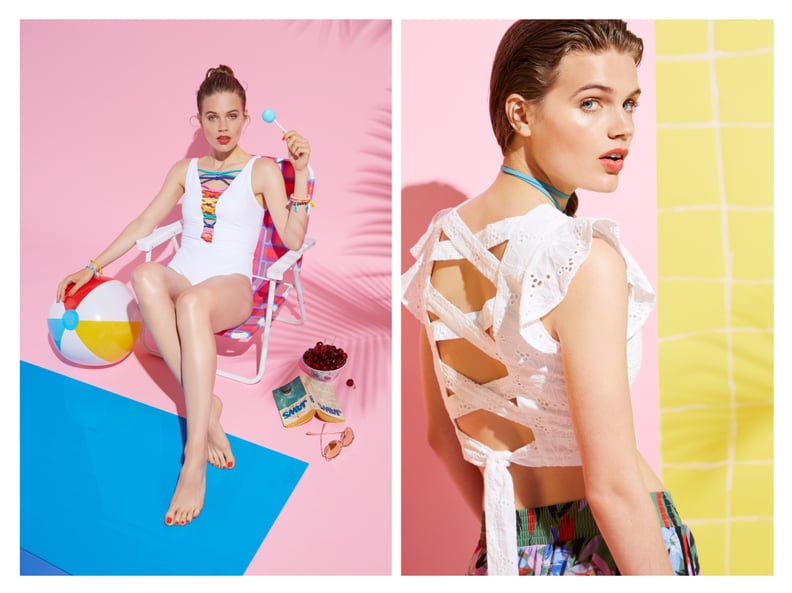 Focus On: All-White Everything
Now that Summer's in full swing, make the most of your chance for white pieces to be the focus of your outfit. Because this color is ultrahot right now, you'll look on a par with all of your favorite bloggers as your followers scroll through their feeds. Whether you opt for a shirt with cute cutouts, a dress with dainty ruffles, or even a sleek one-piece swimsuit, choose something that stands out. Depending on what you're rocking, match it with some adorable patterned bottoms or some simple jewelry, and you'll be cementing your place as a fashion guru in no time.