As POPSUGAR editors, we independently select and write about stuff we love and think you'll like too. If you buy a product we have recommended, we may receive affiliate commission, which in turn supports our work.
Finding a stylish and affordable wedding dress can definitely be a challenge. But finding a stylish and affordable wedding dress that also comes in extended sizing? Pretty much impossible — until now, that is.
David's Bridal — a store that sometimes gets a bad rap — is on a mission to overhaul its image. One change that's been in the works for a while? Continuing to offer more and more sheer-shouldered and lacy options for a variety of different body types, so that any woman is able to find the dress of her dreams during her visit.
The Fall 2015 campaign is pretty dreamy, between the gowns, the veils, and even the jewels. But it was the team behind the scenes that won our hearts when responding to why more curvy women need to be represented in campaigns. "We see women of all ethnicities, shapes, and sizes in our stores and think it is important that our ads reflect that in our models," says Fredrik Peterhoff, David's Bridal's vice president of creative. "We are proud that our gowns appeal to all different types of women, and are committed to showing that through this campaign."
Keep scrolling to see and shop some stunning dresses for your big day, and find out why you should give David's Bridal another shot.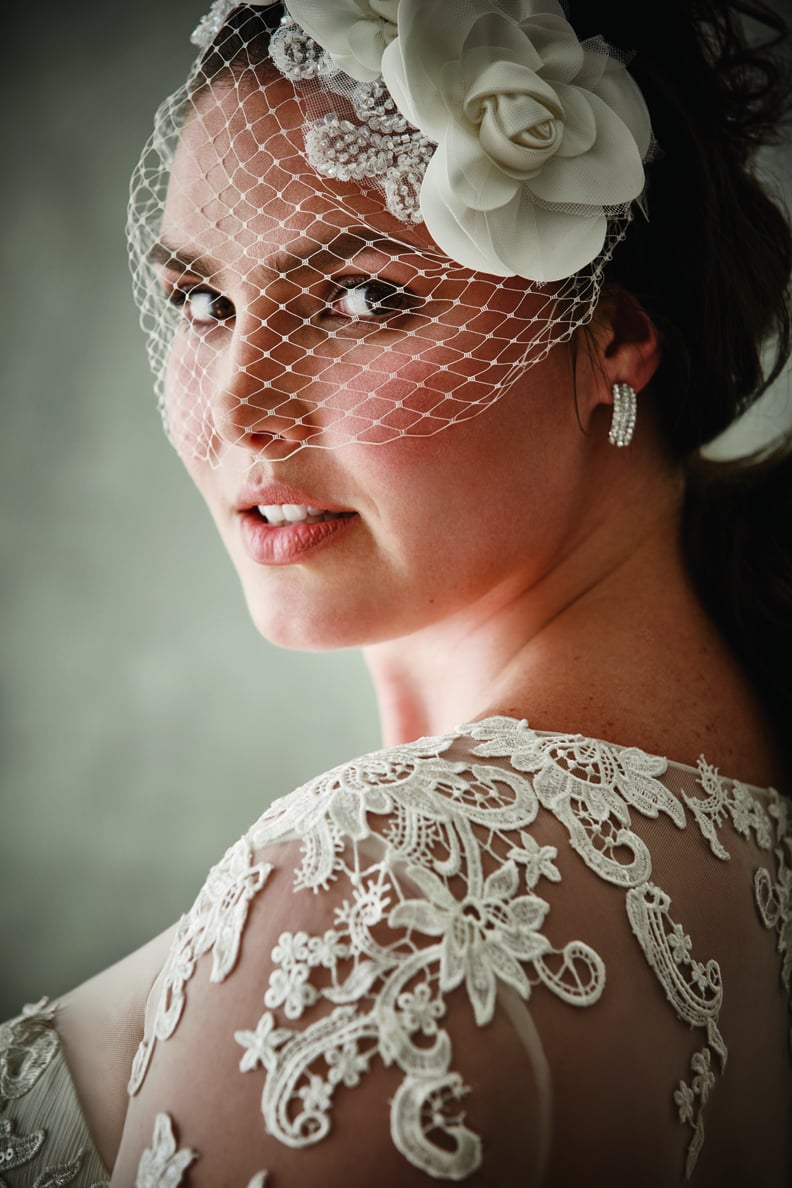 On the Stigma Surrounding David's Bridal
"What people may not know about David's Bridal is that we have a gown for every bride-to-be, regardless of her style, size, or budget," says Lori Conley, David's Bridal divisional merchandise manager for designer bridal. "Our selection has grown to now feature fashion-forward gowns that are custom designed exclusively for our stores and are available at every price point. We have beautiful styles from Melissa Sweet, iconic Hollywood designer Oleg Cassini, and also carry the White by Vera Wang and Truly Zac Posen collections."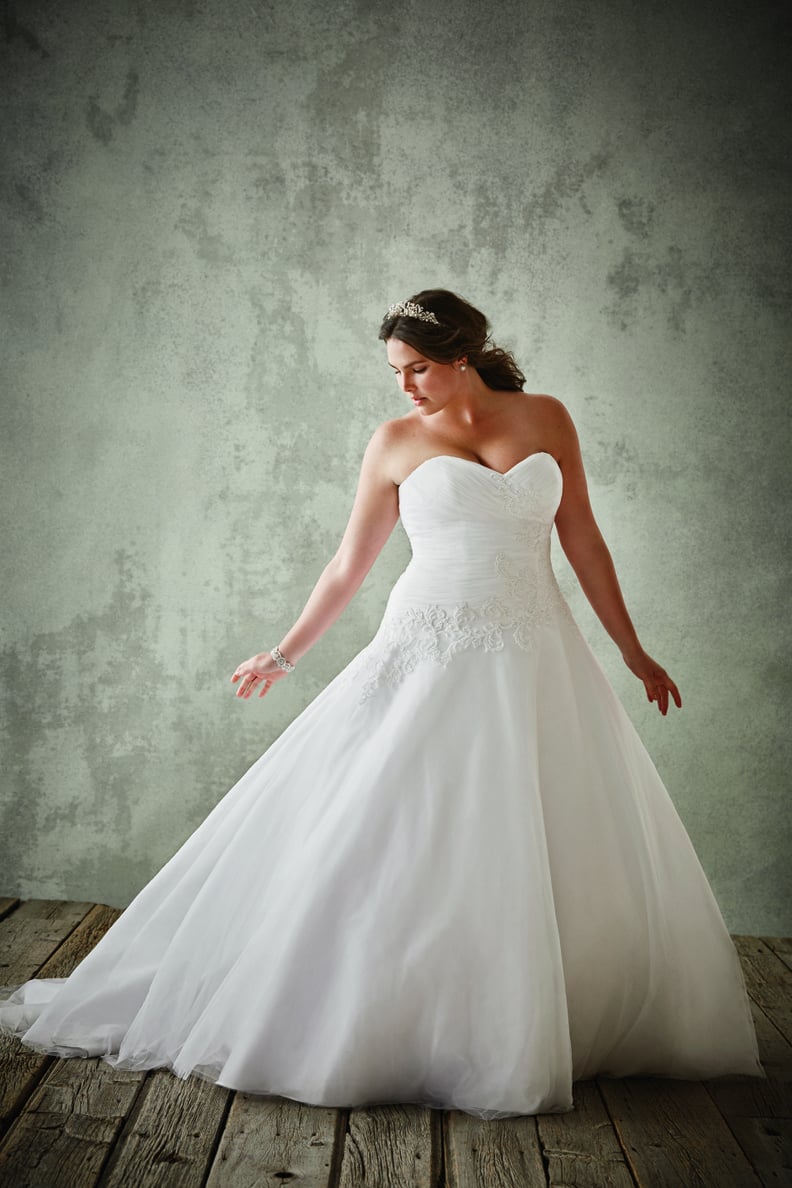 Tips For Finding the Perfect Dress
"The most important thing is that the bride feels comfortable, regardless of her size," Lori advises. "The key for any bride when shopping for her wedding gown is to know her personal style and how she wants to reflect that on her special day. It also helps to know what parts of your body you want to highlight and which you may want to minimize — that will help you find the perfect silhouette. At the end of the day, the dress should be an expression of your personality and make you feel beautiful."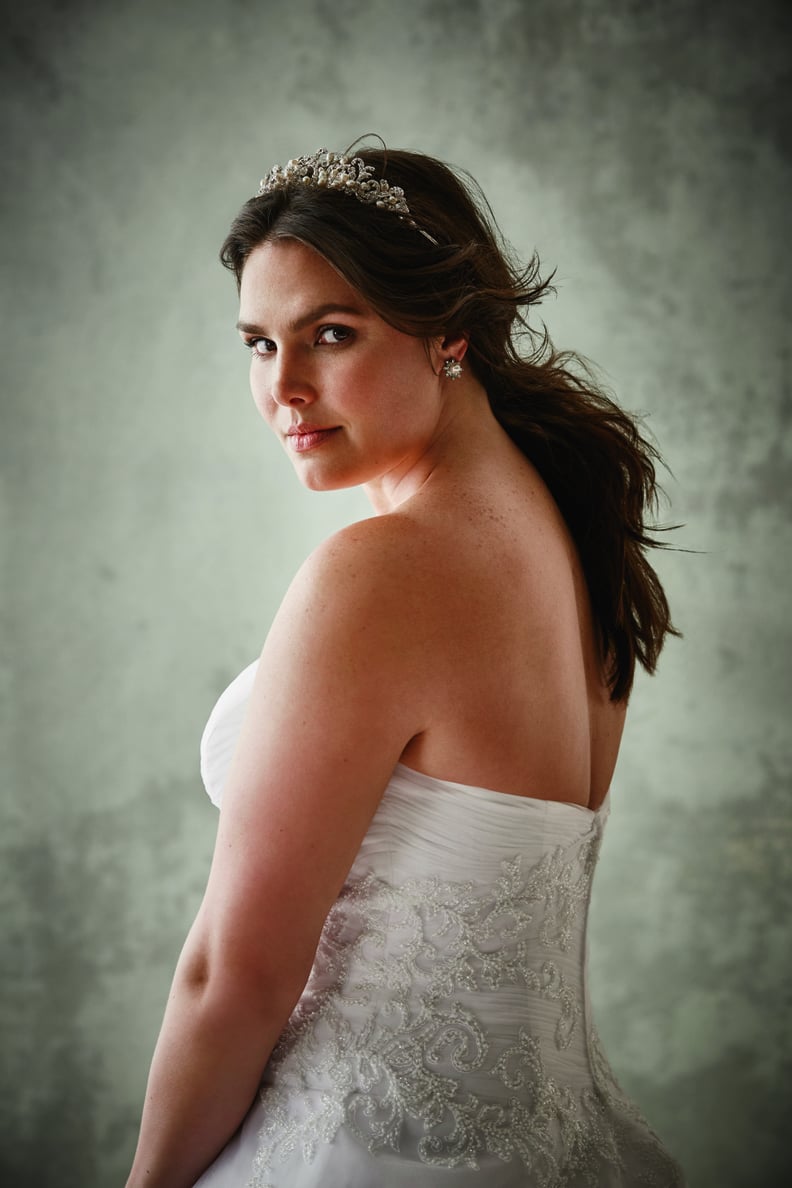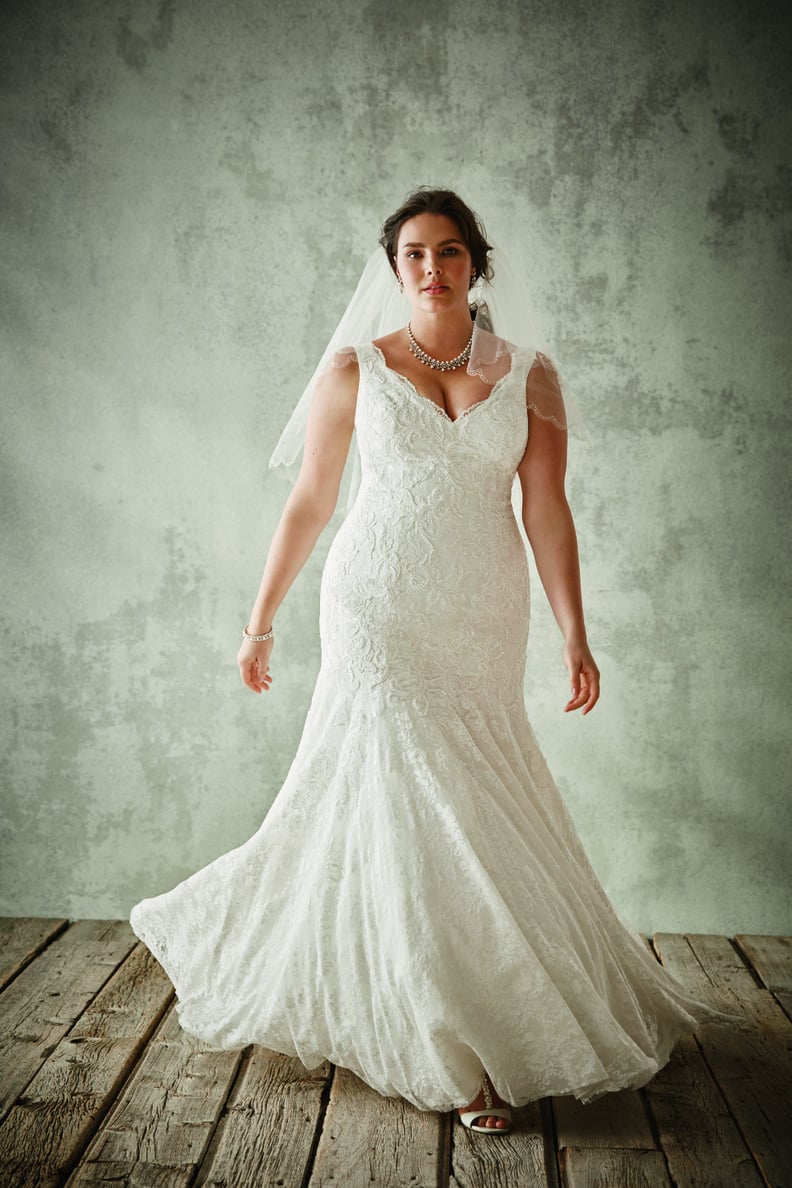 What Makes David's Bridal's 2015 Collection Different
"The great thing about David's Bridal and this collection is that our designers are not focused on one specific type of woman but instead are able to include all different types of styles so that she has many options when shopping for her wedding dress," Lori tells us. "In addition, the amount of styles available in 'plus-sizes' offers more of a selection so that we can ensure she finds the gown of her dreams."