These BFFs Make Body-Positive Fashion Videos on TikTok to Show Style Matters More Than Size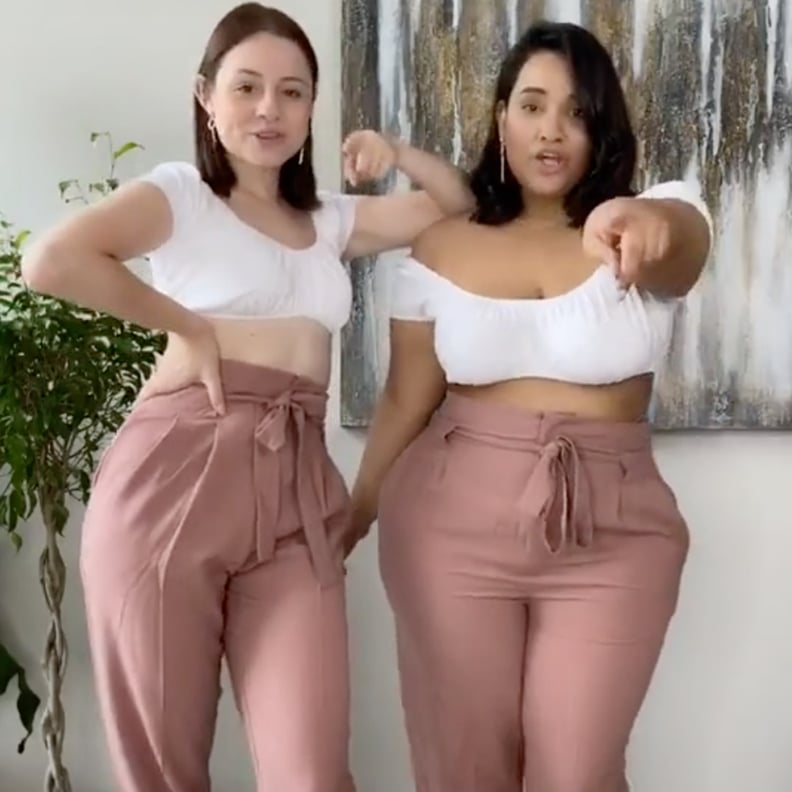 Bodies of all shapes and sizes are beautiful, but finding the confidence to love your body the way it is isn't always easy. To celebrate the beauty of all different body types, model and influencer Denise Mercedes and her best friend Maria Castellanos started the #StyleNotSize initiative on TikTok. What began as a fun series of videos on TikTok is now Denise's passion project, helping people of all body types feel included in the fashion space.
If you've ever spent the day trying on outfits with your bestie and taking selfies while you hold an impromptu runway show for each other in one of your bedrooms, then you will definitely be feeling the vibe of Denise and Maria's videos. The BFFs are known for trying on a range of styles from retailers like Boohoo, ASOS, and more, highlighting four to five outfit ideas in each of their videos that showcase just how good the same clothing can look on different body types. The TikTok and Instagram series also emphasizes that there are no restrictions when it comes to the style, color, or cut of clothes that you want to put on your body.
"Women should wear what they want and not compare yourself to others or think you can't wear something because of a specific body type you have," Denise told POPSUGAR. "Young people are the future, so it's important to teach them that beauty comes in all shapes and sizes." Since the start of Denise's TikTok account, the initiative has expanded, and she has partnered with several brands to spread the word about #StyleNotSize in the fashion industry. As we patiently wait to see #StyleNotSize blow up in the fashion world, check out a few of Denise and Maria's most inspiring style moments ahead.