Calling All Fashion Girls: Diane Kruger's Instagram Feed Is on Fleek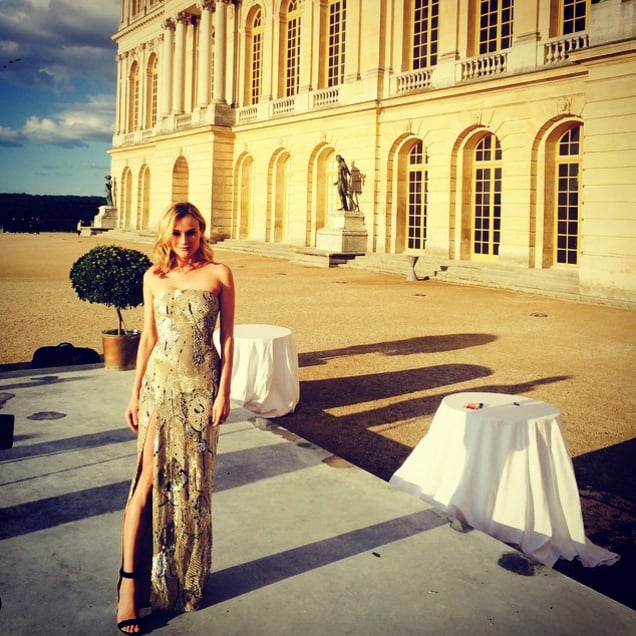 For every one of Diane Kruger's flawless red carpet looks, there's an Instagram to go along with it. Whether it's a sneak peek of the actress's outfit, accompanied by a hilarious caption about how long it took to get dressed, or a makeup-free selfie with her hair wrapped in a bath towel, Diane bares it all through her snaps.
But Kruger isn't just obsessed with fashion and friends with renowned designers like Jason Wu, she's also totally candid, sharing hilarious quotes on the regular. Read on to find 18 reasons why she'll make your feed a better, more stylish place. In honor of her quality pics, why not give her a follow and a few double-taps?
01
She Shares Her Casual Street Style Just as Often as Red Carpet Looks
02
She Makes Sure We Know All Her Favorite Brands
04
And He Makes Her Dazzling Dresses
05
Diane Has the Greatest Swim Style
She Shares Plenty of BTS Snaps
07
Diane Makes Us Crack Up When She 'Grams Fashion Quotes
08
. . . And, Er, Beauty Quotes
Diane's Sunday Errands Involve a Pair of White Low-Tops
And She Lounges in the Coolest Graphic Tees
09
Diane Loves to Show Off Her Summer #OOTDs
And She Always Captures Her Looks With Moody Filters
She's Got the 1 Pic Every Fashion Girl Has on Her Feed
10
And a Covetable Cutout Jumpsuit We NEED
She Offers Subtle Styling Tips, Like How to Pull Off a Wide Brim Hat
11
And She Always Shares Detail Shots of Her Favorite Looks
12
She's Bold — and She's Not Afraid to Go Topless
13
Her Statement Accessories Are So Cute, They Might as Well Be Candy
14
She Wears the Most Functional Travel Outfits
15
Diane Shares Throwback Shots From Her Modeling Days
And She Knows Just When to Complete Her Poolside Look With a Glass of Wine
16
Diane Hits Up the Most Stylish Events With Her Fashion Buds
She and Jason Wu attended Coachella.
And She Never Misses a Selfie Opp
17
Diane Keeps Us in the Know When It Comes to Campaigns and Covers
And We Know Exactly What She's Up to When She's Off Duty
She's Grateful For Her Beauty Team
18
And She Doesn't Let Us Forget Which Statement Pieces Are on Our Wish List