5 Reasons eBay Is the Ultimate One-Stop Shop For Your Fall Wardrobe
Advertiser Content From

Shorts and breezy dresses are fun and all, but nothing compares to the rich colors, unmistakable silhouettes, and cozy fabrics that define Fall fashion. With cooler days already creeping up, now is the perfect time to start building out next season's wardrobe. Sure, shopping can take tons of time, effort, and money that you should probably be spending on groceries and the like, but our number one shopping secret can make your experience both easy and affordable. Starting this season, look to eBay for all your Fall fashion needs.
You may think of eBay as a mecca for online auctions that can land you a variety of items — luxury bags, clothes, memorabilia, and more. But actually, 80 percent of the site's one billion-plus listings are new and 89 percent are available at "Buy it Now" — no bidding required. Essentially, it's the ultimate fashion playground! You can find a coveted array of designer goodies (Gucci, anyone?!), trending styles, and hard-to-find or too-good-to-pass-up deals on top brands.
Intrigued? That's not even the half of it. Ahead, we're breaking down five of the most notable benefits of shopping on eBay. Prepare to revolutionize the way you shop, online and IRL.
1. Access to Tons of Brands — All in One Place
Perhaps the best thing about department stores is that they house a myriad of brands under the same roof. Regardless how much you think you love to shop, hitting a bunch of stores (or scrolling through countless websites) in one day is exhausting, so the convenience factor is a major bonus. Consider eBay the digital equivalent — but bigger and broader. From fast fashion giants (Zara and H&M) and cult-favorite activewear brands (Lululemon and Nike) to luxury favorites (Gucci, Chloé, and Louis Vuitton), endless options are instantly available at your fingertips.
Looking for a specific brand's item, working with a tight budget, or only want to see options in your size? You can tailor your search results using the site's handy filtering tools. Say you're searching for Anthropologie dress to wear to an upcoming party and want to spend $100 max. It's as simple as typing "Anthropologie" in the search bar, and then using the options on the left side of your screen to get more specific. Just select "Dresses," click on your size, and enter $100 in the maximum field under the "Price" section. If you prefer the most streamlined approach, you can start you search from the "Advanced Search" page.
2. Deals, Deals, and More Deals
What's the only thing better than scoring the items you're lusting after for a good deal? Saving even more on top of that. eBay frequently offers a variety of deals — for holidays, at the start of a new season, and just because. (And get this: they all ship for free!)
As POPSUGAR editors, we independently select and write about stuff we love and think you'll like too. If you buy a product we have recommended, we may receive affiliate commission, which in turn supports our work.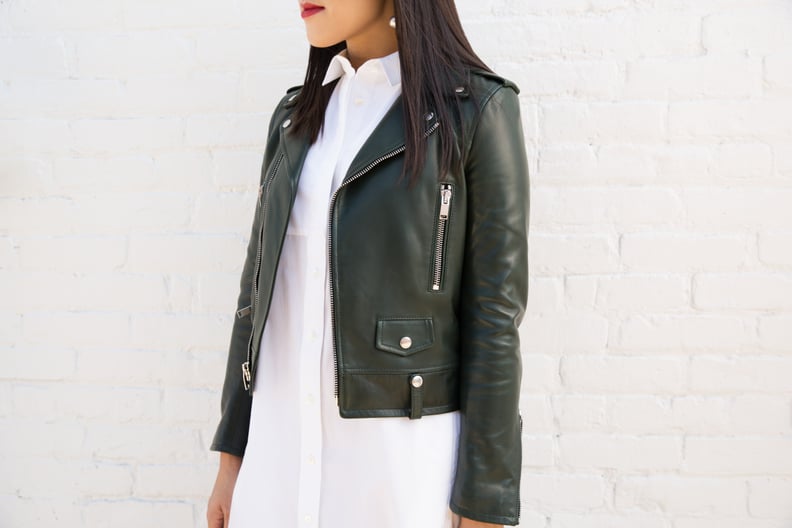 3. It's Ideal For Scoping Out Investment Pieces
Fall is peak season for investment pieces to come out and play. From stylish kitten heel and over-the-knee boots to luxury leather tote bags and buzzy plaid trench coats, all are not only notoriously timeless, but tend to come with a higher price tag. While this makes sense given you get so much use out of them, that doesn't mean you have to stretch your budget.
Instead, eBay is home to endless listings on investment items — all price points, brands, and styles included. If you already know what you're looking for, use the filtering tool to make your search a breeze. But if you're down to browse, we suggest diving into the "Women's Style" page, where items are conveniently categorized by style and trend, like Western, avant garde, or luxury.
4. There's No Such Thing as "Out of Stock" or "Sold Out in Your Size"
When you're in the shopping mood, nothing is more disappointing than finding out an item you want is either sold out in your size, or out of stock altogether. Luckily, eBay isn't limited to one retailer's inventory count — you have access to top brands and designer labels worldwide! This increases your chances of finding what you want tenfold.
Even if your search for an item or the right size is proving unsuccessful at the moment, you can track a specific item and set alerts that'll let you know when a new listing is posted on the site. When you're signed into your account, click the "Save This Search" button underneath the search bar. You'll automatically begin receiving real-time updates straight to your phone or email.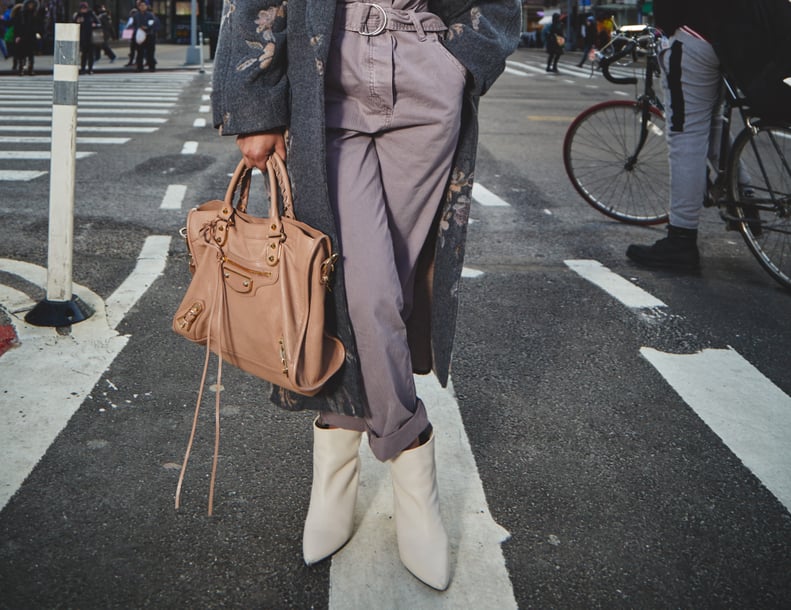 5. You Don't Have to Leave Home — or Wait Long For Shipping
This almost goes without saying, but one of the biggest perks of shopping online is that you don't have to leave home (or your couch, bed, or office). For the lazy crowd, this alleviates a majority of the effort that shopping requires — especially since the site offers curated shopping pages for shoes, clothing, and accessories.
"But what if I want to try things on?," you might be thinking. Just keep an eye out for listings that accept returns. Exactly like you'd filter your search results for specific sizes and colors, you can opt to only see listings that accept returns or offer free returns. Simply select "Free Returns" and "Returns Accepted" from the "Show Only" menu on the left side of every search page. Combine this with the site's generous selection of guaranteed delivery, quick shipping options (you can select as little as one, two, three, or four days) on millions of products, and you'll be able to model your new items in no time.
Shop Our Favorite Fall Trends