Embrace Your Edgy-Girl Era With These Key Pieces
Every editorial product is independently selected by our editors. If you buy something through our links, we may earn commission.
Edgy dressing means something different for everyone. For some, it might mean wearing faded jeans and moto boots; for others, it might mean stepping into a lace-trimmed slip. And yet for others still, it might be pairing a daring corset with a leather miniskirt. However you define edgy dressing, we're here to tell you to embrace it.
Ahead, you'll find some of our favorite statement-making clothing and accessories. Risqué, provocative, badass, and cool: these are your gateway pieces to dressing on the edge.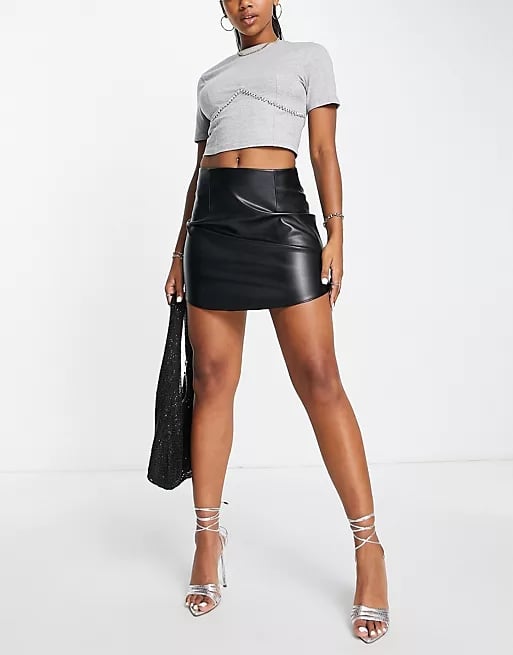 ASOS Design Faux Leather Curved Hem Mini Skirt
For instant cool-girl vibes, look no further than this faux-leather miniskirt ($35). It's got a flattering high-rise waist and a curved hem for a bit of intrigue. Edge it up with a crop top and heels, or tone things down with a chunky turtleneck, tights, and boots.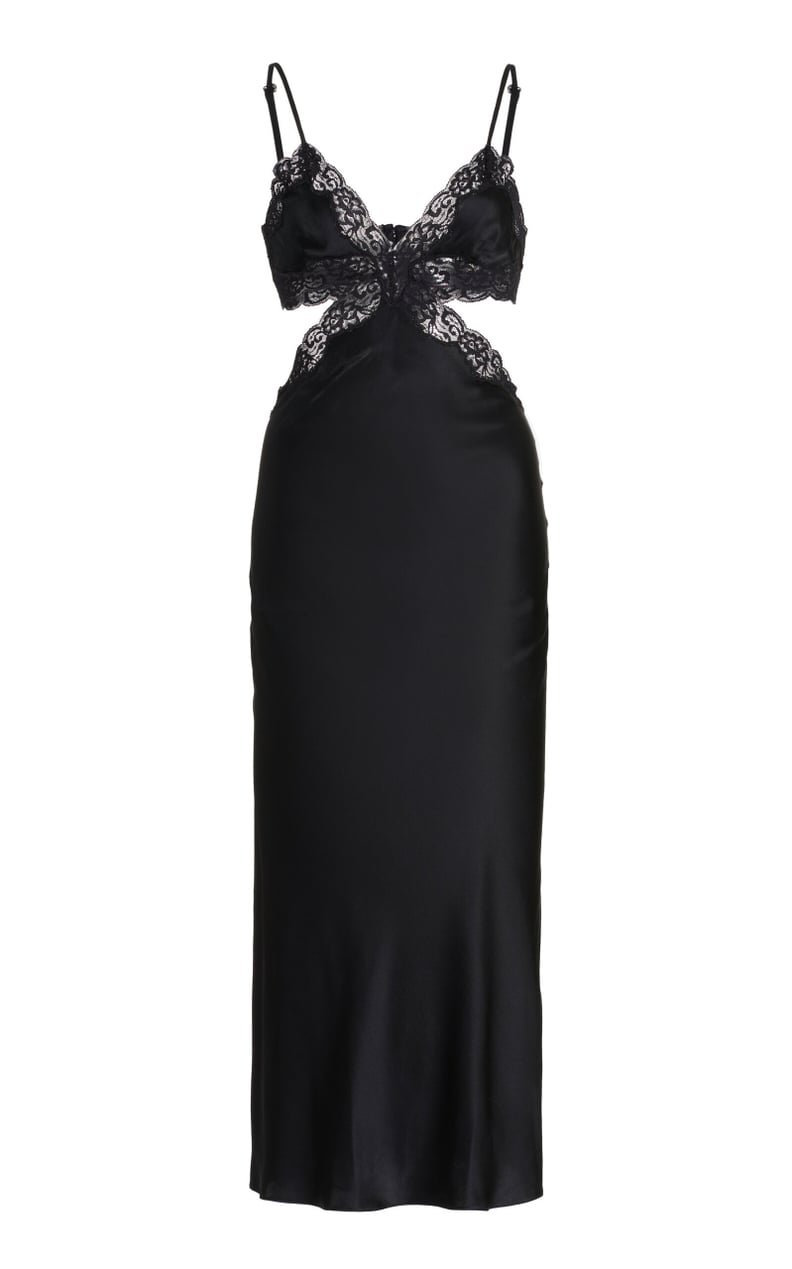 Alexander Wang Lace Cutout Silk Midi Dress
Slips are decidedly on trend this season. To bring a little extra drama, this Alexander Wang dress ($525) features a waist cutout and lace trim. (Silk and lace? Those are two very edgy materials.) Wear the slip on its own with sky-high pumps, or, if it's chilly, pop on a leather or denim jacket and knee-high boots for off-duty model vibes.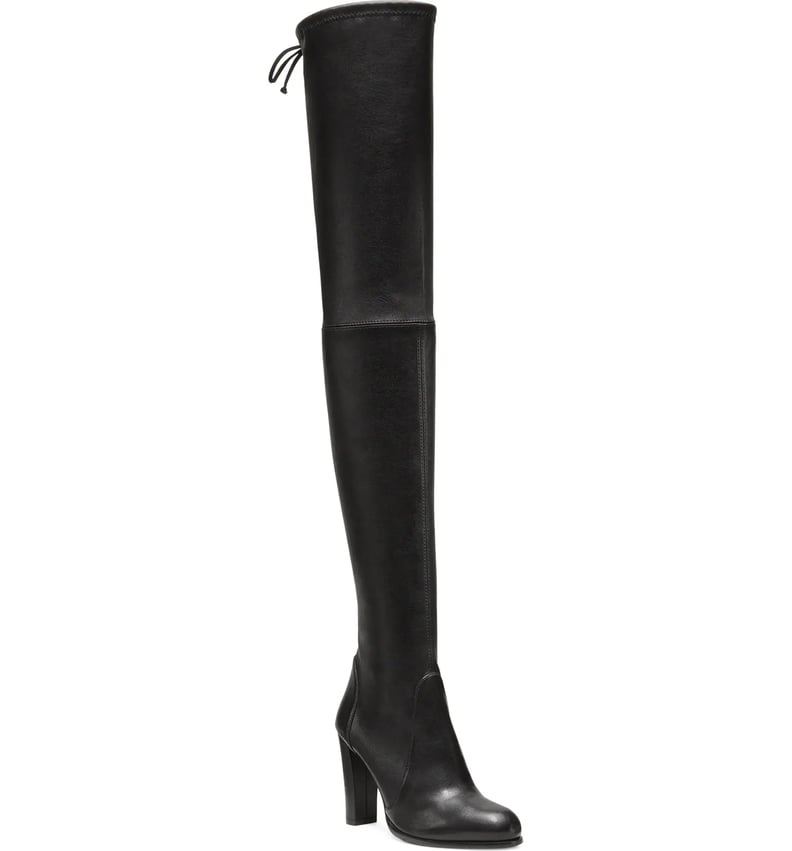 Stuart Weitzman Highland Boots
Edgy eras are defined by leather, whether it's in the form of a leather mini or something like these alluring boots ($950). With a thigh-high cut and a high block heel, they're a stunning high-fashion wardrobe piece. Show them off in all their glory with a miniskirt, or wear them under a silky slip. We appreciate the adjustable tie up top, which ensures a better fit around your thigh.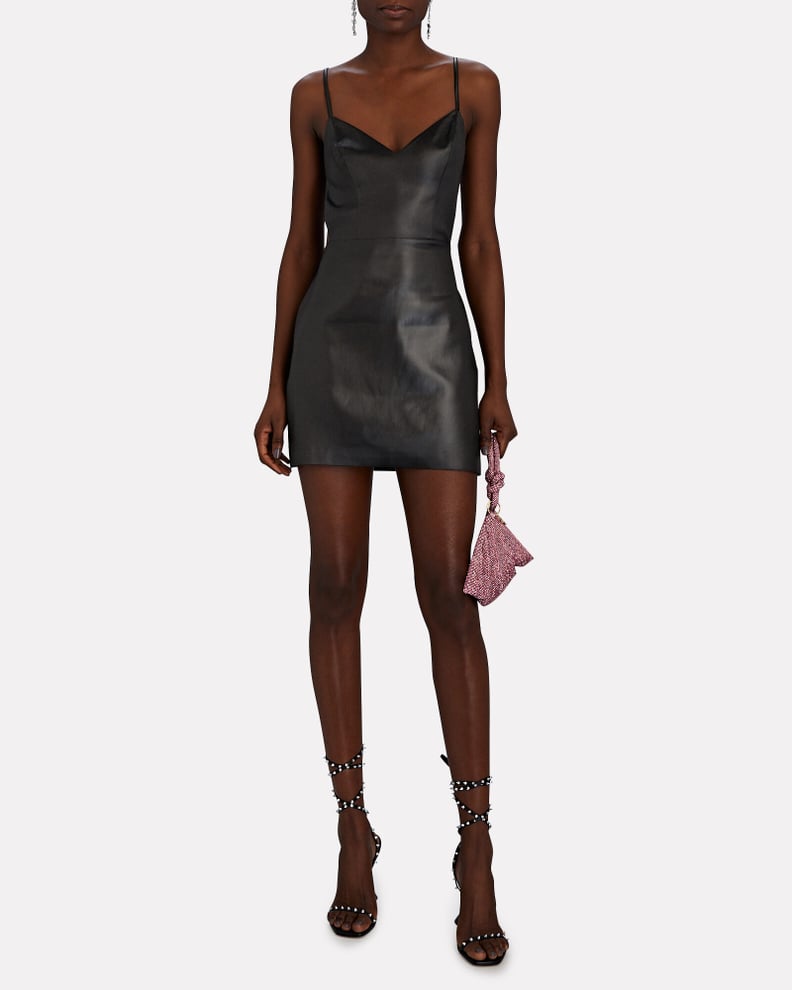 Gauge81 Ennis Open-Back Satin Mini Dress
If you're heading out to a concert or a fancy night out, slip on this LBD ($450) for an instant edgy look. Made from luxuriously soft and stretchy satin, it features a super-low back, a high bottom hem, and a slight V-neck. Depending on your plans, pop on a pair of pumps or boots. Perhaps some drop earrings for some extra drama?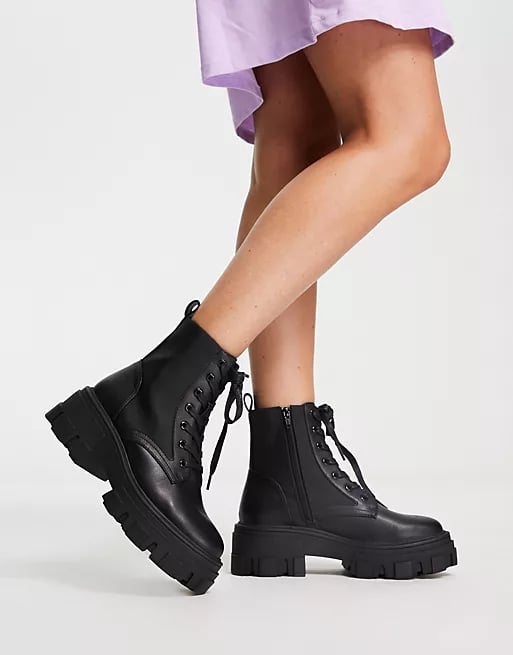 ASOS Design Anya Chunky Lace Up Ankle Boots
For an edgy accessory that's a bit more everyday, try these punky combat boots ($60). We love the slight platform for a little lift and the lace-up style. Wear them with your favorite relaxed jeans and a sweater, a silky midi dress, or your new miniskirt — they're simply that versatile.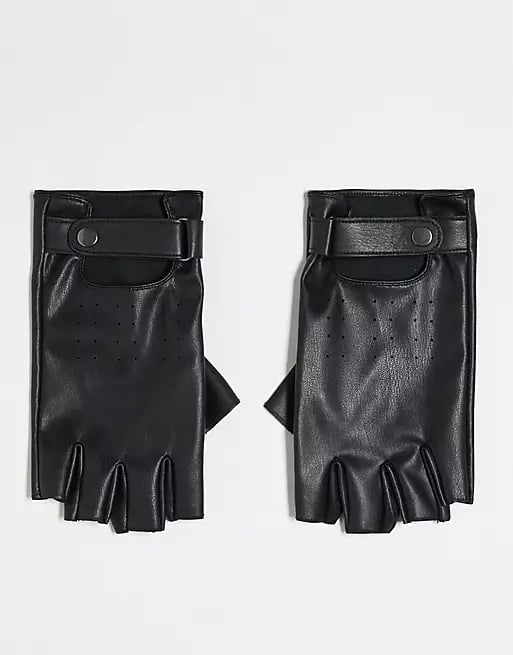 ASOS Design Fingerless Driving Gloves
You'll find quite a bit of overlap between the moto-core trend and your edgy-era needs, which kind of makes sense since what's edgier than riding a motorcycle? Of course, you don't need to ride a bike to sport these faux-leather driving gloves ($20). With adjustable cuffs, they'll keep your hands warm in the chillier weather while looking effortlessly cool in the process.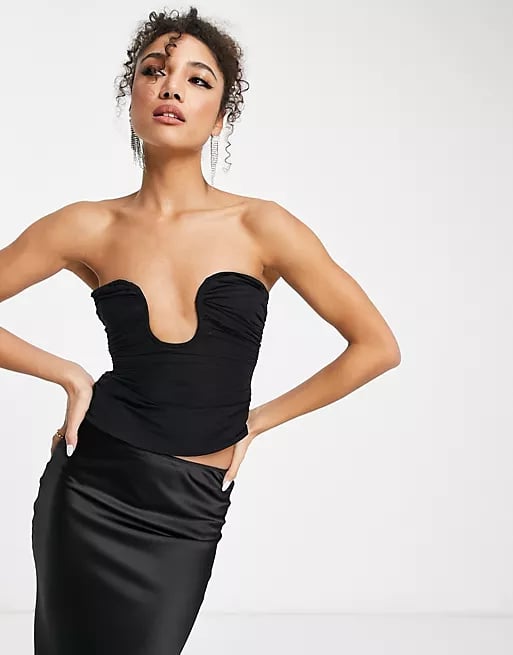 ASOS Design Ruched Corset with Curved Neckline
Whether you're a Regency-era buff or you like to bring a little bit of boudoir dressing into the real world, corsets make for an essential wardrobe item. While most corsets have a similar shape with structured boning, we love the wild curved neckline of this top ($46). It's eye-catching and alluring: an edgy piece if we've ever seen one.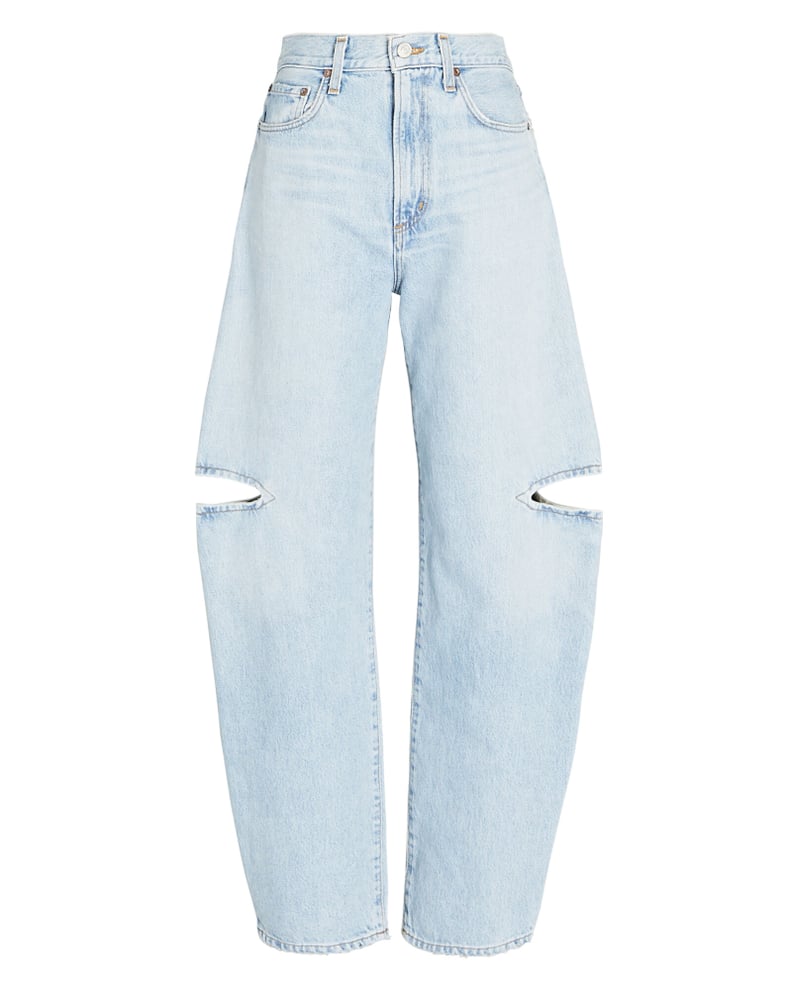 Agolde Sanna Cut-Out Organic Curved-Leg
Here's a surprise: not all "edgy" pieces need to black. Take these jeans ($248), for example. With a barrel-style silhouette and cutouts at the knees, they're bold and cool — different from all the other jeans in your wardrobe (we're sure). Pair them with a crop top and lace-up combat boots, or cozy up with a chunky sweater. They'll take you through all the seasons with a little edge and lots of style.
Anna October Cecile Cutout Bra Top
Want to bring your edgy-girl style with you on vacation? Pack this stunning cream-colored crop top ($545). It'll deliver on the cool factor whether you wear it with high-rise jeans, short shorts, or even a silk maxi skirt. Simply zip it on (and tie it up), and you'll be ready to party.