Elton John Reveals His Favorite — and Least Favorite — Fashion Moments Since the '70s
Elton John is making his extensive style archives available to the public, with a little help from 21st-century technology. In November, the "Rocket Man" singer debuted "Elton John Presents: Beyond the Yellow Brick Road," an interactive, virtual-reality world on the gaming platform Roblox. As part of the immersive experience, fans can experience his best style moments and add iconic outfits — like his infamous, rhinestone-encrusted Dodgers Stadium uniform — to their personal wardrobes.
In a Q&A with POPSUGAR, John, 75, reflected on several of his most memorable fashion moments, like the rainbow feather suit from "Kingsman: The Golden Circle." He also revealed the fashion trend he hopes to "never see" again and shared the best piece of fashion advice he's ever given to a certain celeb friend.
John's six-decade career has produced countless performance looks. And just like his prolific music repertoire, his ensembles have had a big effect on pop culture. The glitter, the star print, and the bejeweled everything — it's this sense of individuality that is unmatched in each of John's outfits. "I don't pay too much attention to trends," he tells POPSUGAR. "I wear what I like and what makes me feel good."
"I used to wear denim in the early '70s, and I absolutely loathe denim now."
For John, who recently released his single "Hold Me Closer" with Britney Spears, fashion is about self-expression, which he demonstrates via Gucci tracksuits off stage and elaborate headpieces and custom suits when he's in front of thousands of fans.
"Oh, I think I'll always adore the giant feather suit from 'The Muppets' and a film called 'Kingsman,'" he says, adding that Lil Nas X had the rare opportunity to wear the look during their joint Uber Eats ad. "I mean, it's completely impractical, and I remember always getting feathers in my mouth when I sang, but it has endured as a look, and I don't think many people have topped it or tried to emulate it."
While not everyone can piece together show-stopping ensembles with expert ease, John's virtual-reality world — which he created with the help of LGBTQ+ designers like Jenni Svoboda and Samuel Jordan after hearing about Roblox from his two sons — gives fashion enthusiasts a place to be newly inspired.
"Throughout my career, I've been interested in finding new ways that fans discover music and new ways of engaging with people all over the world," he says. "It's an endlessly creative platform and allows fans and creators to be completely themselves, and as flamboyant or down to earth as they want to be. It felt very much like me."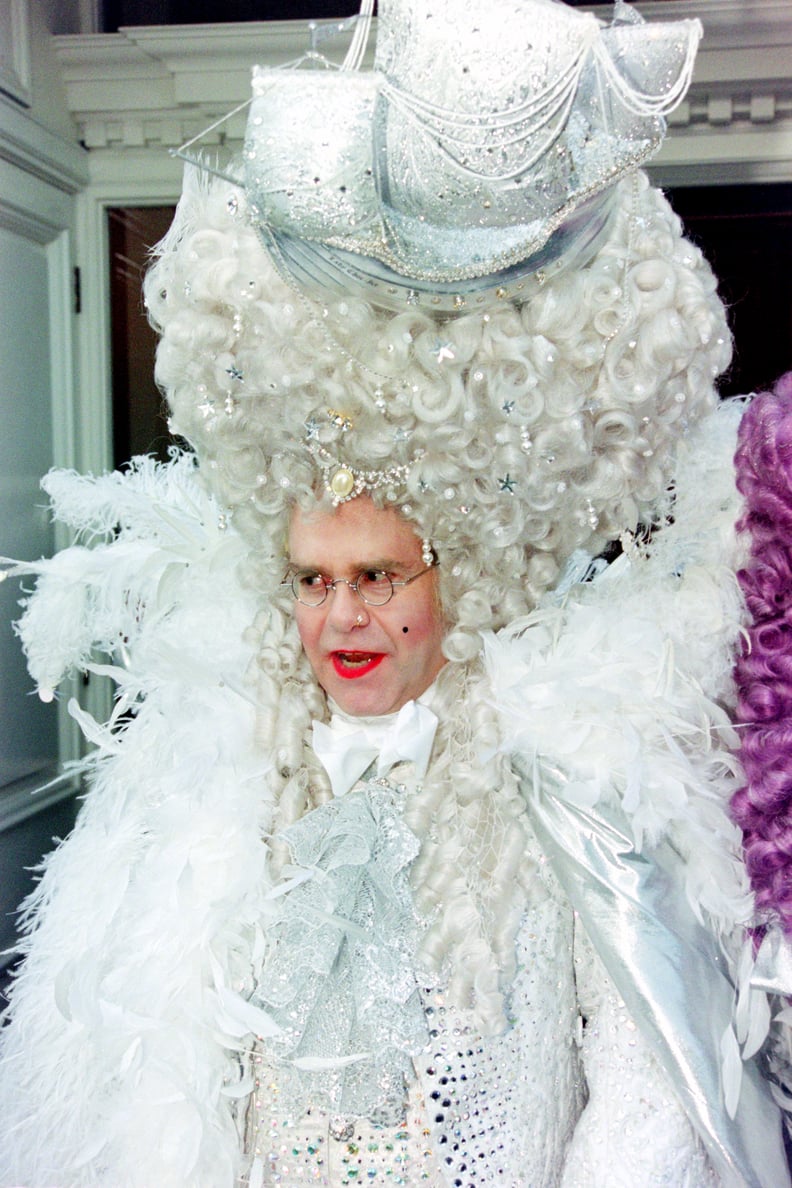 When John first began his career in the '70s, his sense of style was inspired by the Americana movement and his love for musicians like The Band. While he often used to wear denim suits, John says he'd be happy to never see the fabric again. "I used to wear denim in the early '70s, and I absolutely loathe denim now," he says. "I detest it — please just cancel it."
"I was always telling him he wore such boring suits! And I was right."
But John does adore one particular style that he could never part with: his signature eyewear.
"I was born short-sighted, and all the glasses available in England were just plain and awful," he says. "As soon as I got to the US in 1970, my eyes were opened to a whole selection that weren't just plain. [They] allowed me to fully express myself. That's why Elton John Eyewear is so important to me. I want everyone to have a range of frames which help them look and feel themselves. I hope I continue to inspire people to be whatever and whoever they want to be."
Beyond sporting the eyewear styles that best convey his personality, John has been known to offer fashion advice to those in his network, including the likes of Ed Sheeran.
"I put my friend Ed Sheeran in touch with Versace ahead of the GQ Awards a few years ago," he recalls. "He was complaining that he always felt boring when he had to put on a suit for award ceremonies. I was always telling him he wore such boring suits! And I was right. He called me before the awards wearing this colorful blazer from Versace and he told me, 'You know what? You were right. I feel great.'"
Ahead, see some of John's most celebrated ensembles and eyewear in the virtual world side by side with his IRL outfits.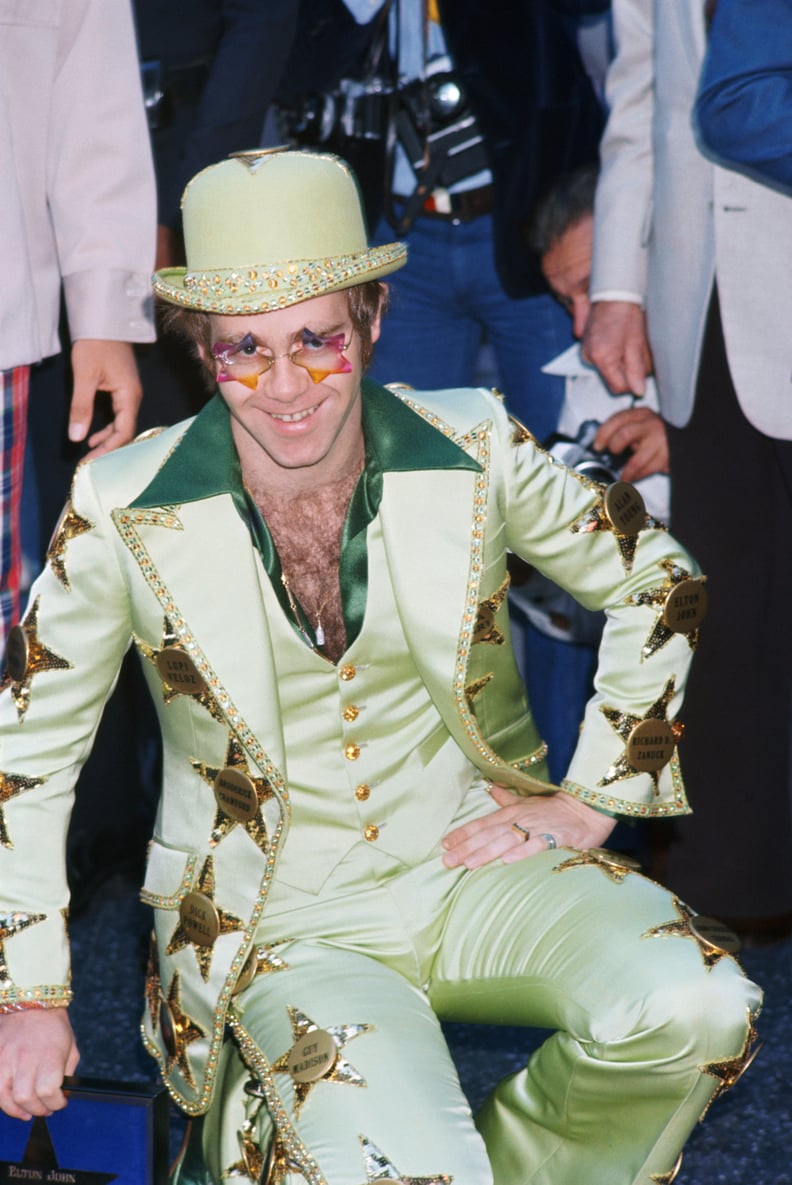 Elton John's Personalized Glasses