From Beads to Bobbles, These Embellished Purses Make Every Outfit Pop
Every editorial product is independently selected by our editors. If you buy something through our links, we may earn commission.
Here's a trend we're loving these days: embellished purses. It doesn't matter if they're encrusted with crystals, dripping with fringe, or dotted with shells, bold bags add pizazz and drama to just about any outfit. We love pairing a wildly embellished bag with jeans and a tee when we're running errands to make us feel more put together. Plus, they're a natural fit to tote when you're heading to galas or upcoming holiday parties.
Below you'll find some of our favorite glitzy, sparkling, or otherwise fantastical purses that'll make a statement for whatever you have planned this season and the next.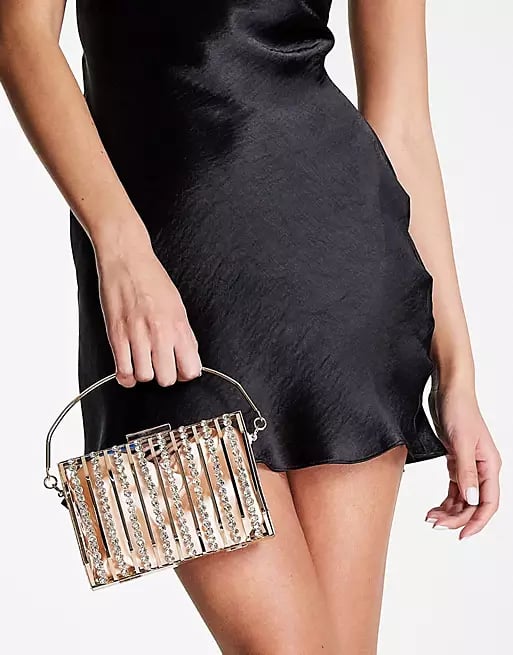 ASOS DESIGN Caged Rectangular Clutch Bag
Make a statement with this bejeweled bag ($27) that features an inner silk purse surrounded by a rectangular crystal cage. It's a delicate piece that will turn heads whenever you wear it. Consider it less of a clutch and more of a piece of jewelry that can conveniently hold your phone.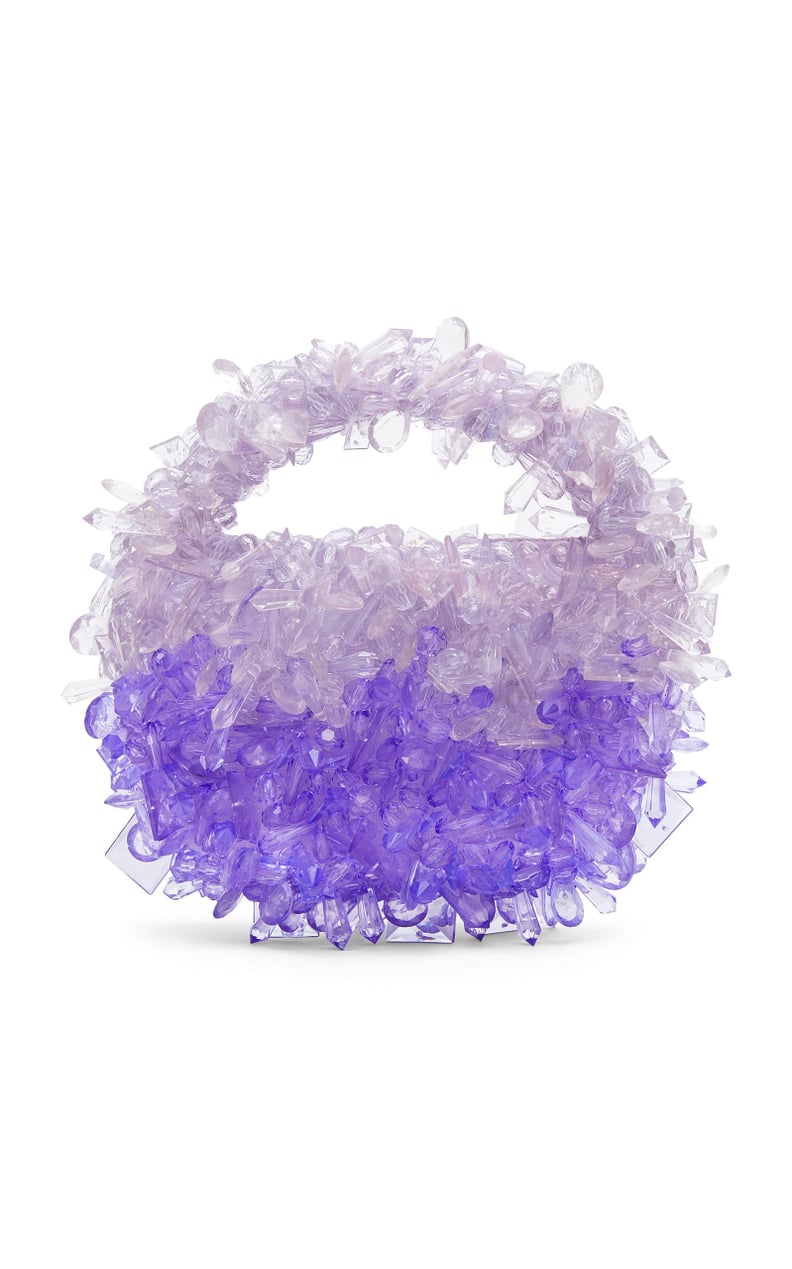 Clio Peppiatt Quartz Beaded Bag
Made from a mass of recycled acrylic beads, this beautiful bag ($371) will deliver a little bit of fairytale magic to every outfit. It comes in quite a few hues — from bubblegum pink to lime green — but we love the playful purple color, which will match just about anything, from an elegant black gown to your New Year's Eve mini dress.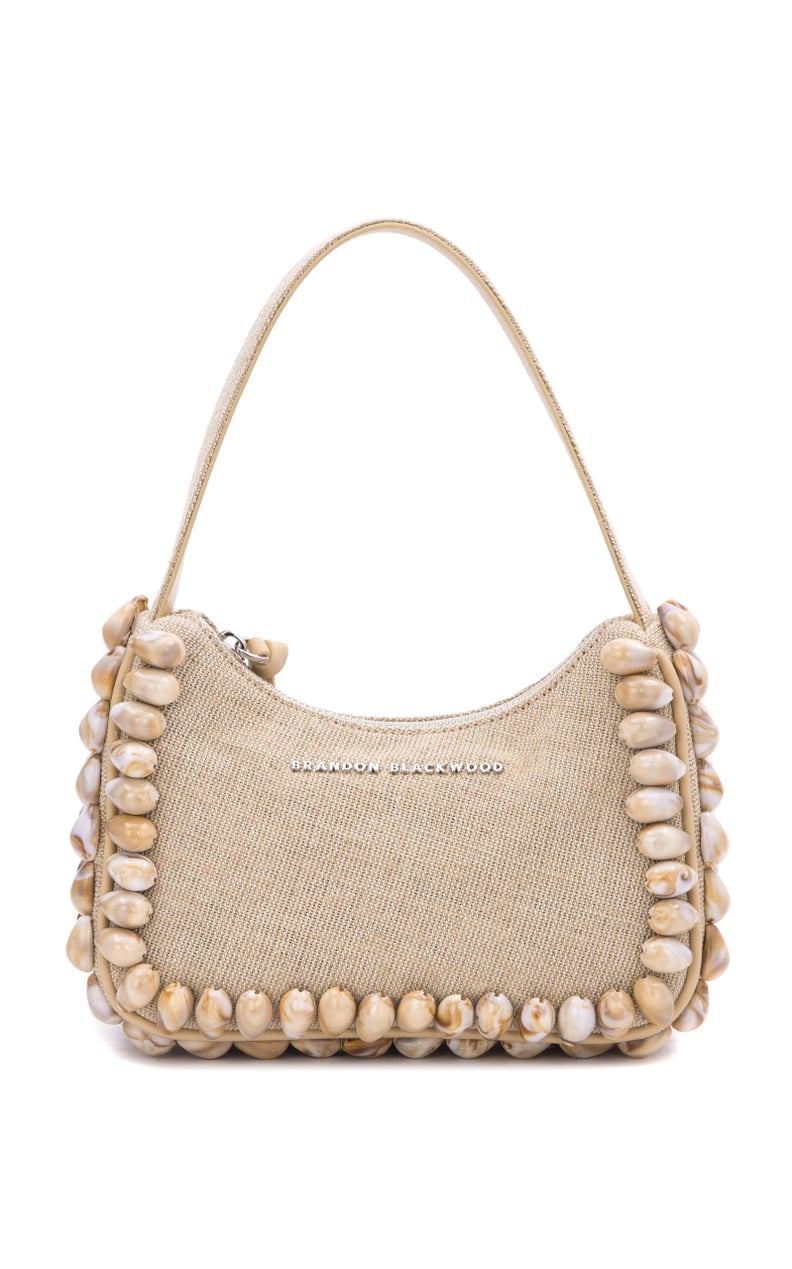 Brandon Blackwood Syl Linen Shoulder Bag
Not all embellished bags are of the sparkling variety. Take this beachy tote ($270), for example. Made from linen, its embellishments come in the form of shiny little shells that line the border and the bottom. With every wear you'll feel like you're walking along the boardwalk (even if it's more like a loud city street).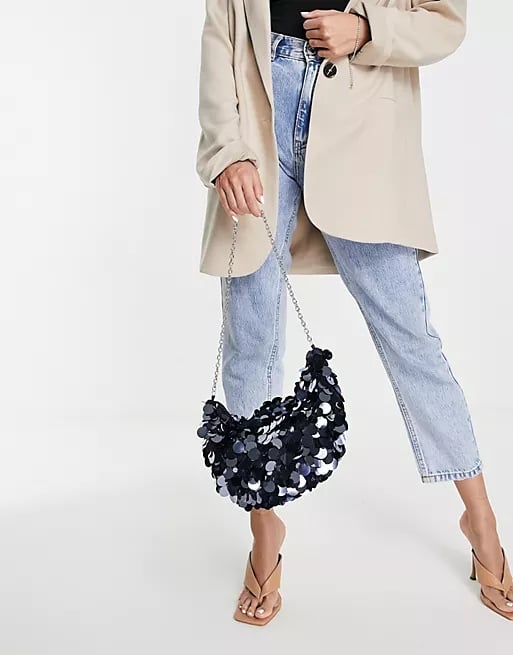 ASOS DESIGN Shoulder Bag With Large Sequin Discs in Petrol Blue
It doesn't get much more glam than this sequin purse ($46). Complete with a myriad of large sequin discs, it'll deliver a dose of brilliance to any outfit, whether you're wearing relaxed jeans and a trench (as pictured) or a silky slip on a night out.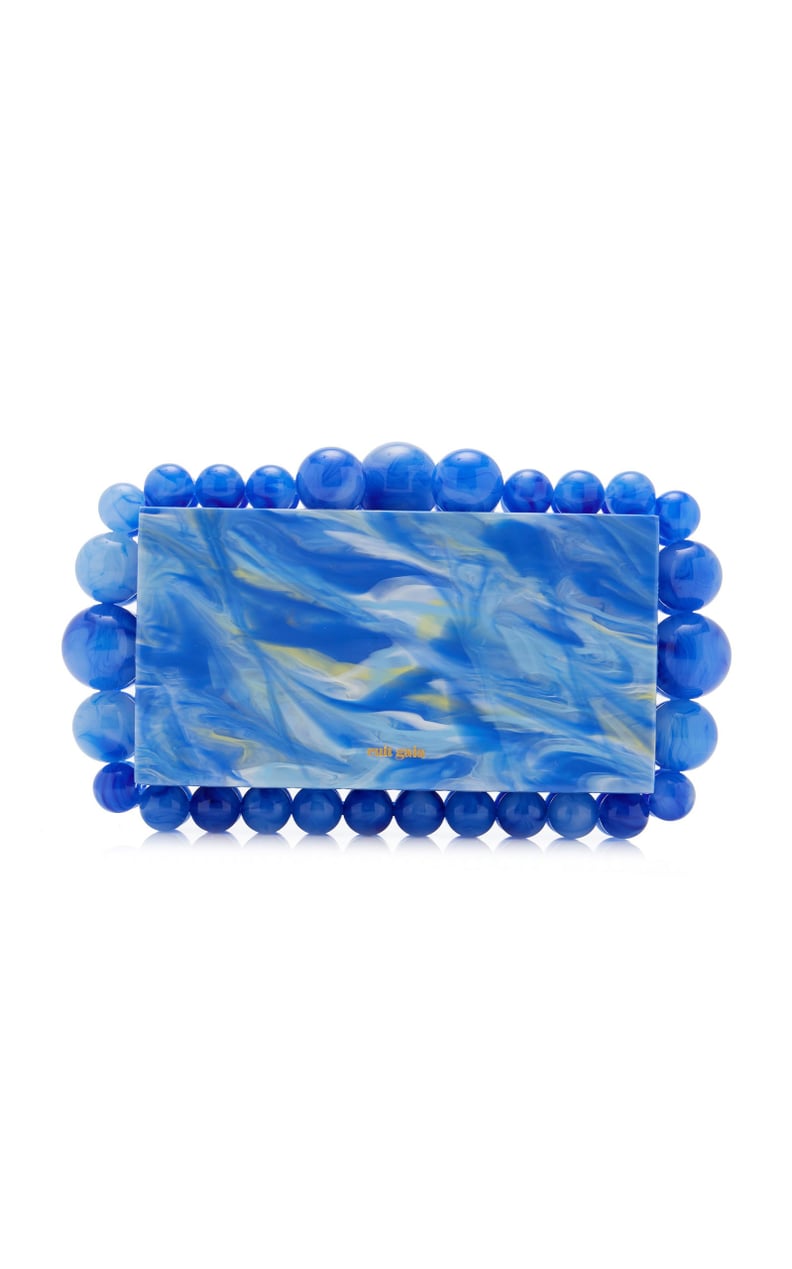 Cult Gaia Eos Acrylic Clutch
Cult Gaia is all about the embellishments. Both modern and bohemian, this acrylic clutch ($325) features a vivid marble finish with matted beads around the outside. With all these details, it's as much a clutch as it is a work of art.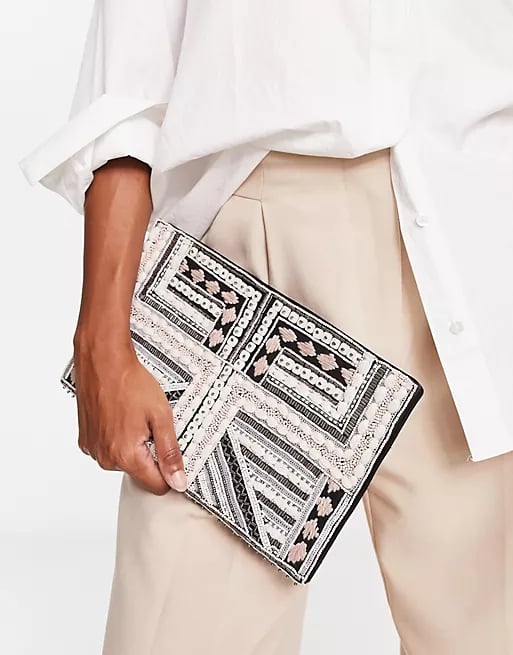 ASOS DESIGN Beaded Clutch in Natural Mix
We love an envelope clutch for a professional meeting or lunch with the crew. Patterned with beautiful embroidery, beads, and sequins, this clutch ($37) is somehow full of embellishments but not over the top. It's a statement piece that'll accentuate your style — and not overpower your look.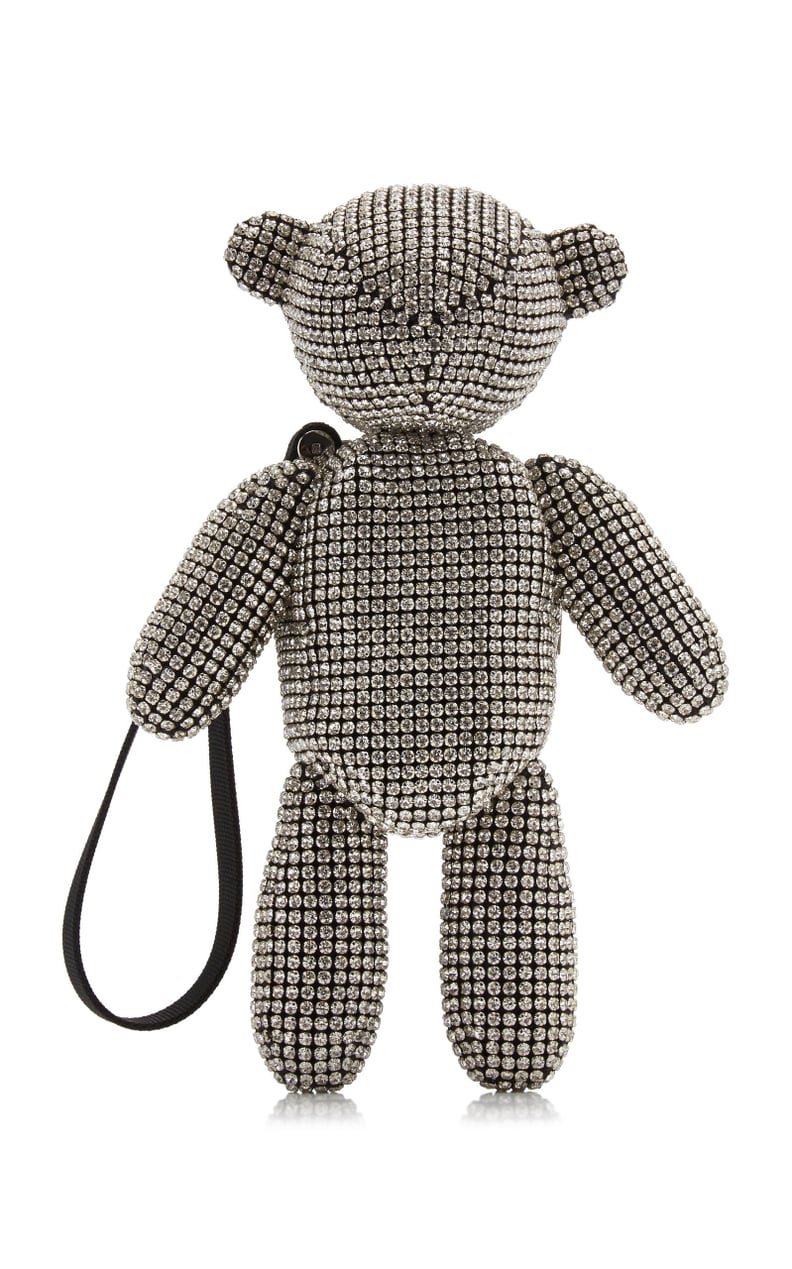 Alexander Wang Beiress Crystal-Embellished Wristlet Bag
Made from 100% glass crystal mesh, this sweet little "beiress" wristlet ($995) is the ultimate conversation piece. Let's start with the fact that it's shaped like a cute little bear. On top of that, it sparkles from ear to paw with crystals. With a childish wink, it's the sweetest luxury purse we've ever seen.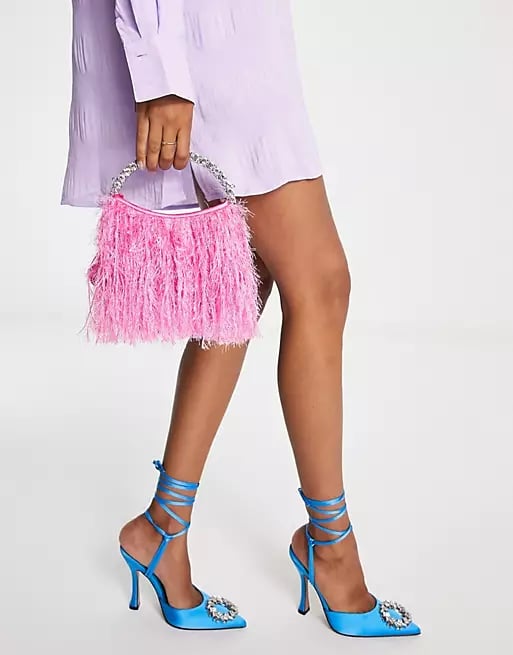 ASOS DESIGN Clutch Bag in Feather With Diamante Top Handle
Here's an embellishment we're loving: faux feathers. This Barbie-pink purse ($50) features all-over feather detailing with a crystal top handle. Wear it like a clutch or attach the shoulder strap for a cross-body style. Whether you're heading to a fancy dinner or a casual brunch with friends, we're confident that this chic fringe will serve you well.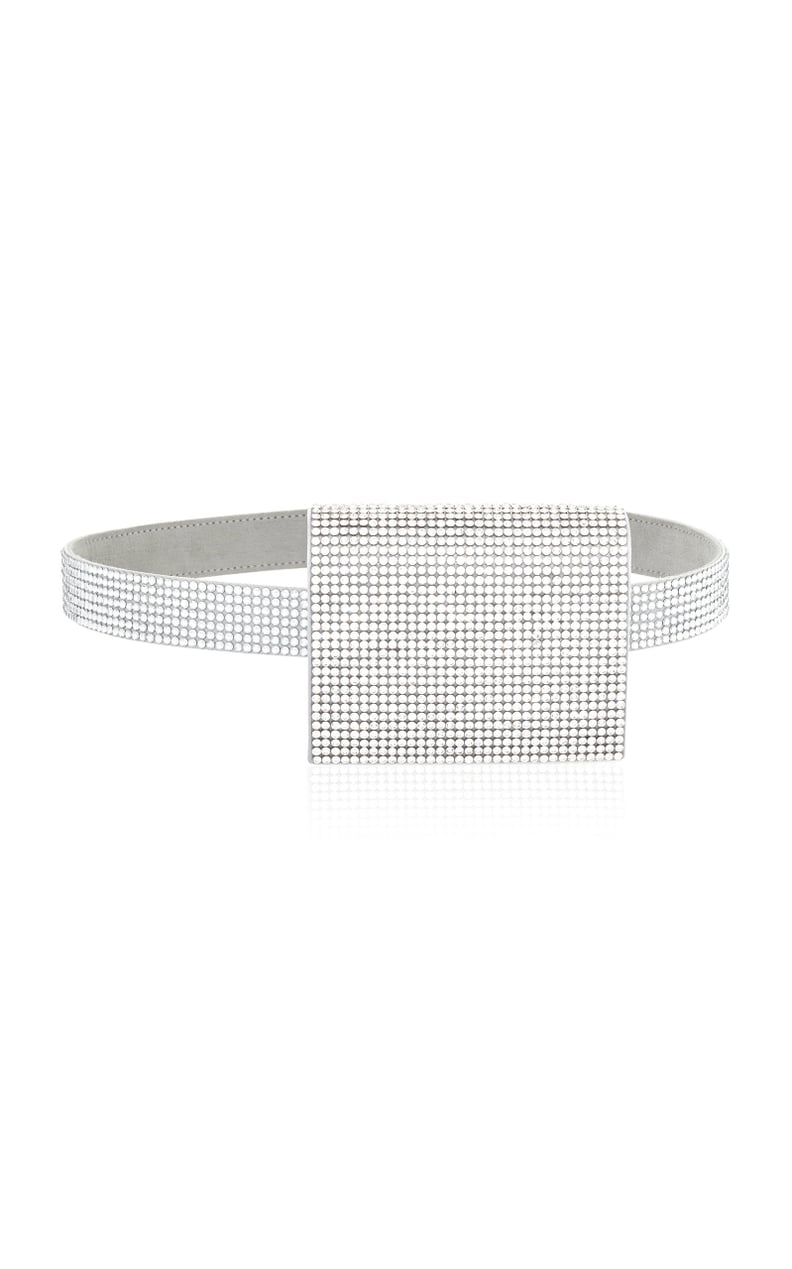 Judith Leiber Crystal Belt Bag
You can't talk about embellished bags without mentioning Judith Leiber, the queen of pristine crystal detail, with purses in every shape you can imagine, from a martini glass to a stack of pancakes. This brilliant purse ($695) is her take on the trending belt bag. Made from 100% crystal, it's a true statement piece that will bring sparkle and timeless style to every outfit.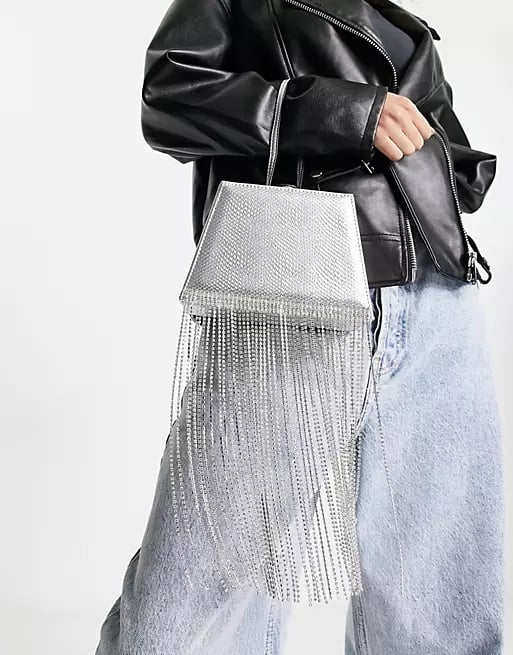 Topshop Sorcha Diamante Tassel Bag in Silver
This bold mock croc clutch ($66) takes fringe to the next level with super-long crystal tassels that add movement and dimension with every step. We recommend keeping your outfit simple when you take this baby out and about — maybe a silky slip or jeans and a blazer — and let the bag do the talking.