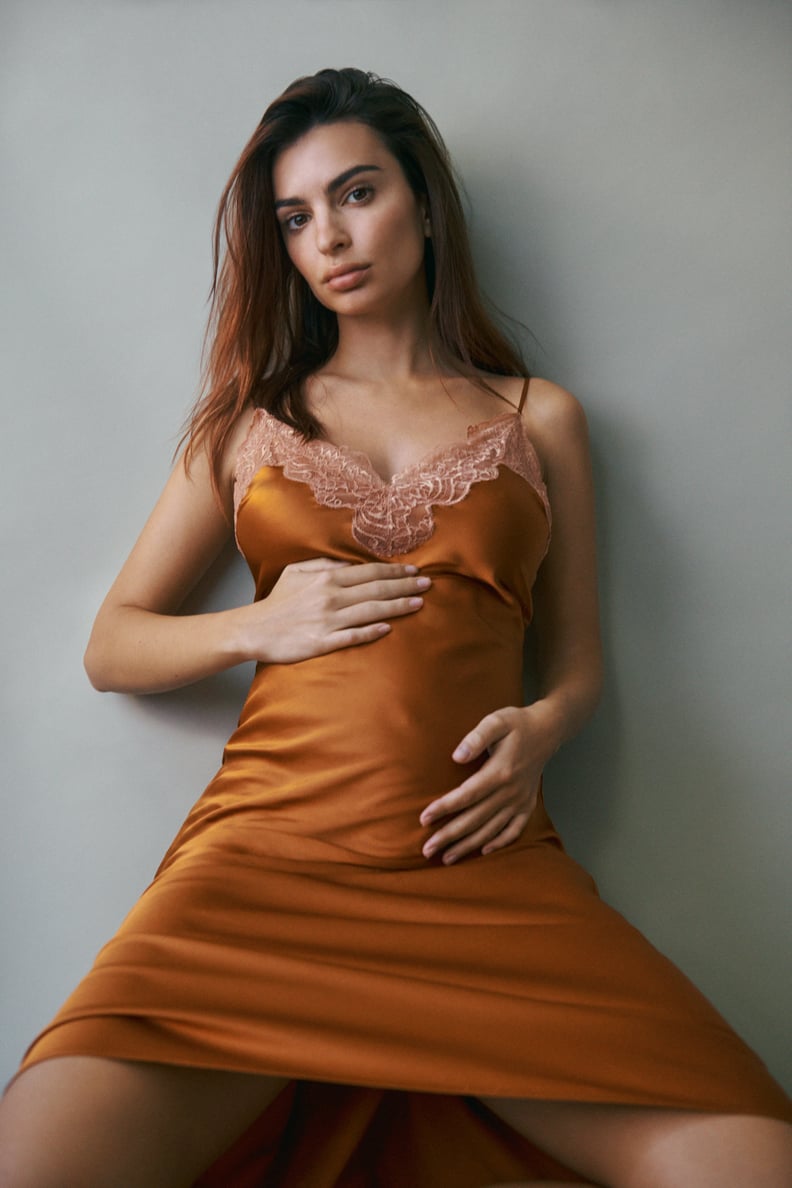 Cass Bird | Vogue
Emily Ratajkowski is stepping into motherhood in an effortlessly chic way, just as we'd expect from the queen of cool. The model shared her exciting pregnancy news on Vogue's digital cover Monday, wearing a Jonathan Simkhai slip that's far from your average maternity dress.
Emily's burnt-orange outfit radiated festive fall energy as she presented her baby bump for the first time. She captioned the happy announcement "glowing & grateful" — and she certainly looked like a glowing goddess in the lace-trimmed gown. Emily also wore a striped Gucci sweater and Baserange briefs as part of her comfy at-home photo shoot, giving us the glam and relaxed ensembles we're all about this autumn.
Going deeper than her beautiful outfits, Emily's Vogue article also explores her feelings about finding out the gender of her child and her pregnancy expectations. "I'm too humbled to have any false notions of control. I'm completely and undeniably helpless when it comes to almost everything surrounding my pregnancy: how my body will change, who my child will be. But I'm surprisingly unbothered," she wrote. "Instead of feeling afraid, I feel a new sense of peace. I'm already learning from this person inside my body. I'm full of wonder." See more photos from her shoot ahead.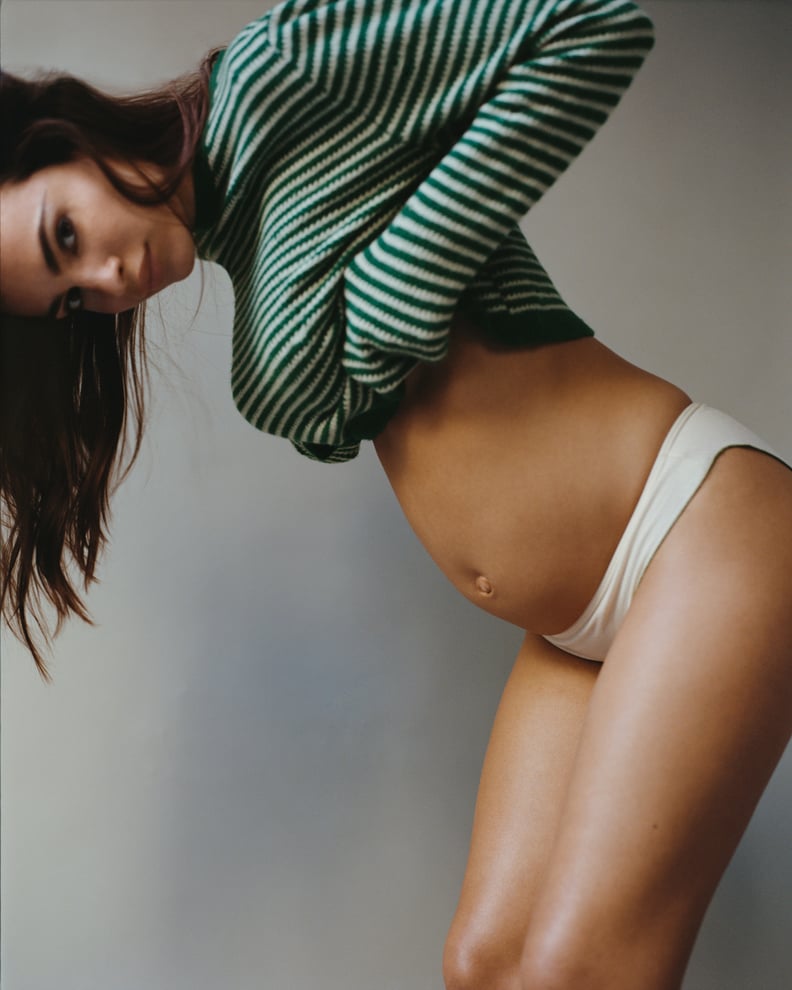 Emily Ratajkowski Wears Gucci Sweater and Baserange Briefs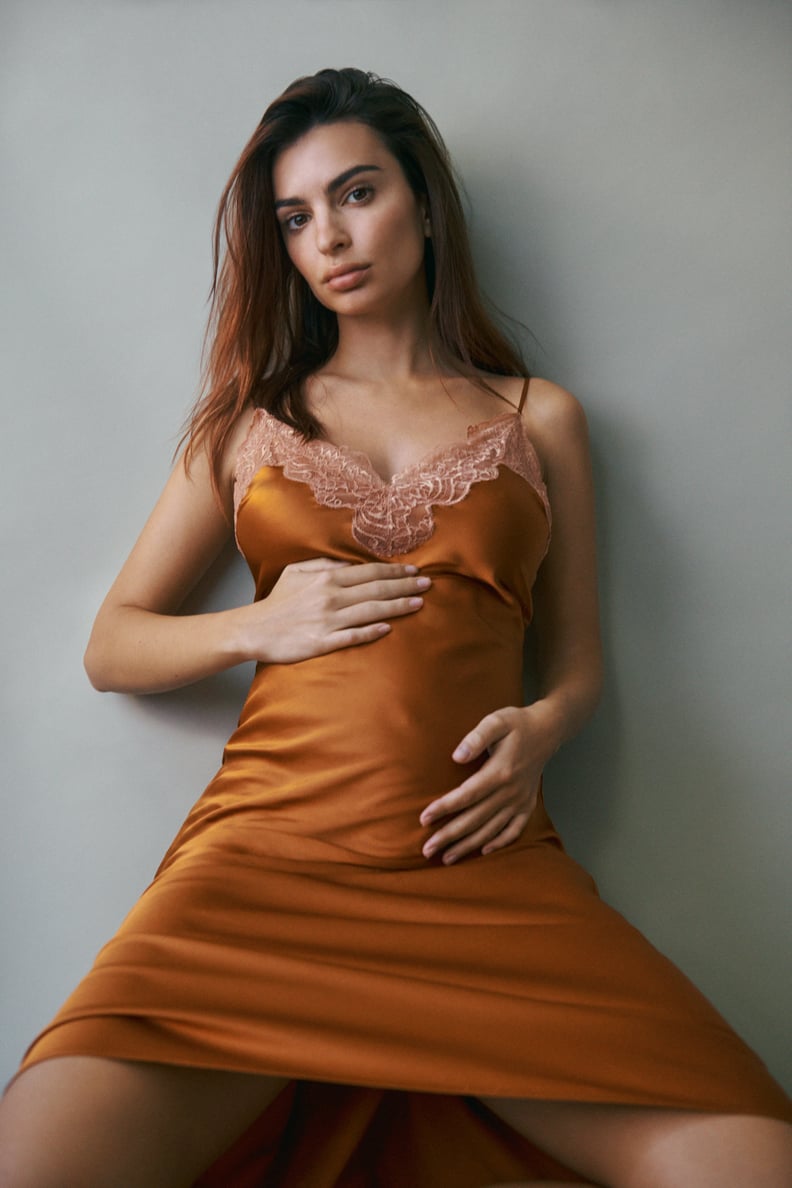 Emily Ratajkowski Wears Jonathan Simkhai Slip Dress
See Emily Ratajkowski's At-Home Pregnancy Video
Emily Ratajkowski Wears Jonathan Simkhai Slip Dress