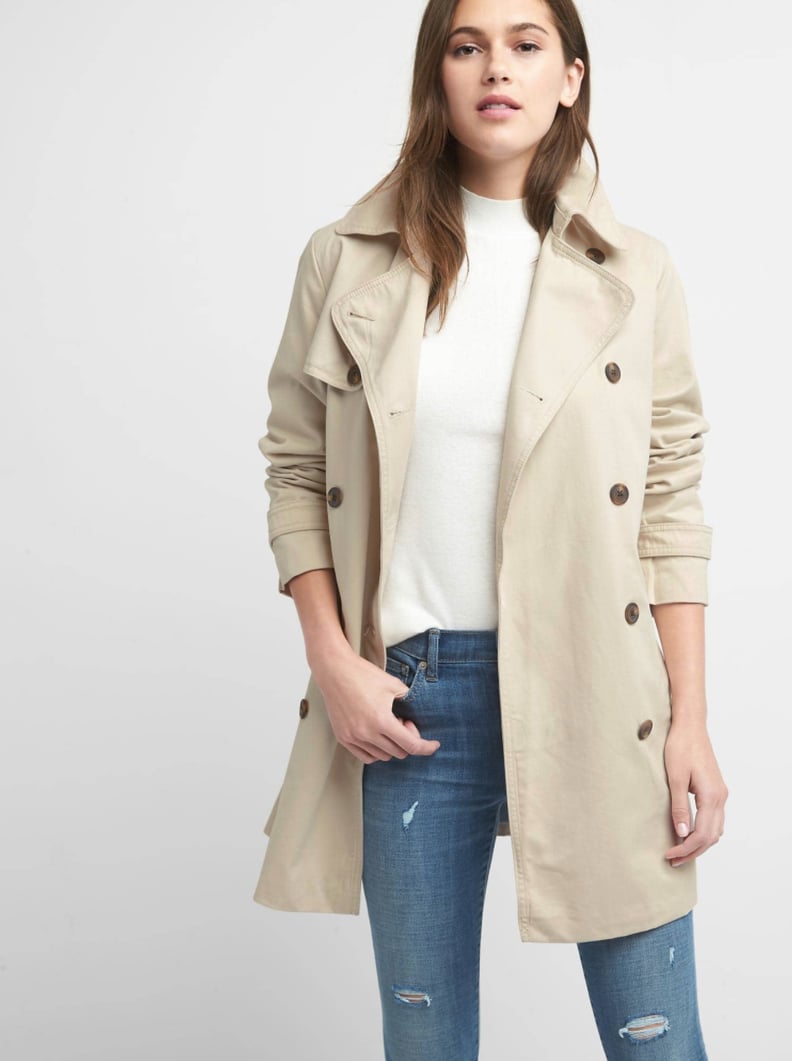 As POPSUGAR editors, we independently select and write about stuff we love and think you'll like too. If you buy a product we have recommended, we may receive affiliate commission, which in turn supports our work.
I'm especially obsessed with Gap when Fall rolls around. Its cozy sweaters, thick coats, and variety of jeans are worth every penny. We curated a list of the must-have items you need from the store for your autumnal looks. It's time to stock up!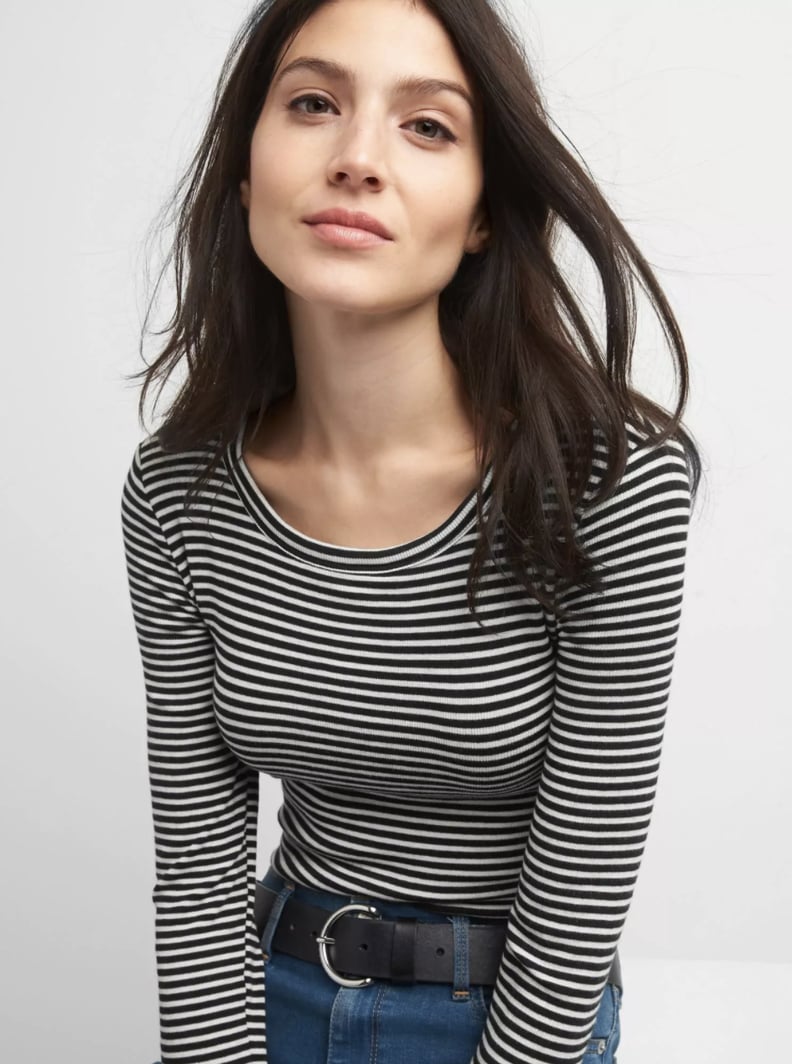 Gap Stripe Long-Sleeved Bodysuit
Gap is known for its soft, comfortable t-shirts, and this long-sleeved bodysuit ($45) has a similar feel. It's so versatile — you can wear it with jeans or skirts — so it's an ideal investment piece for chillier weather.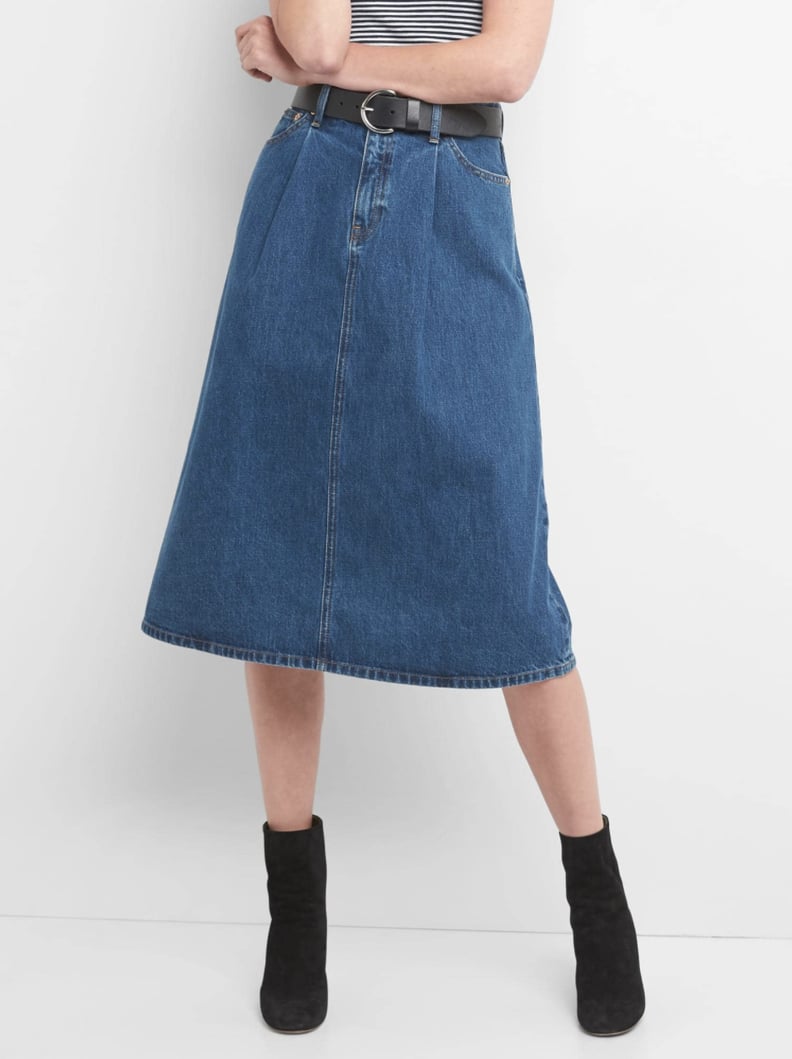 Gap High-Rise A-Line Denim Skirt
This A-line denim skirt ($60) looks great with a belt and booties. It's easy to match with your preexisting wardrobe.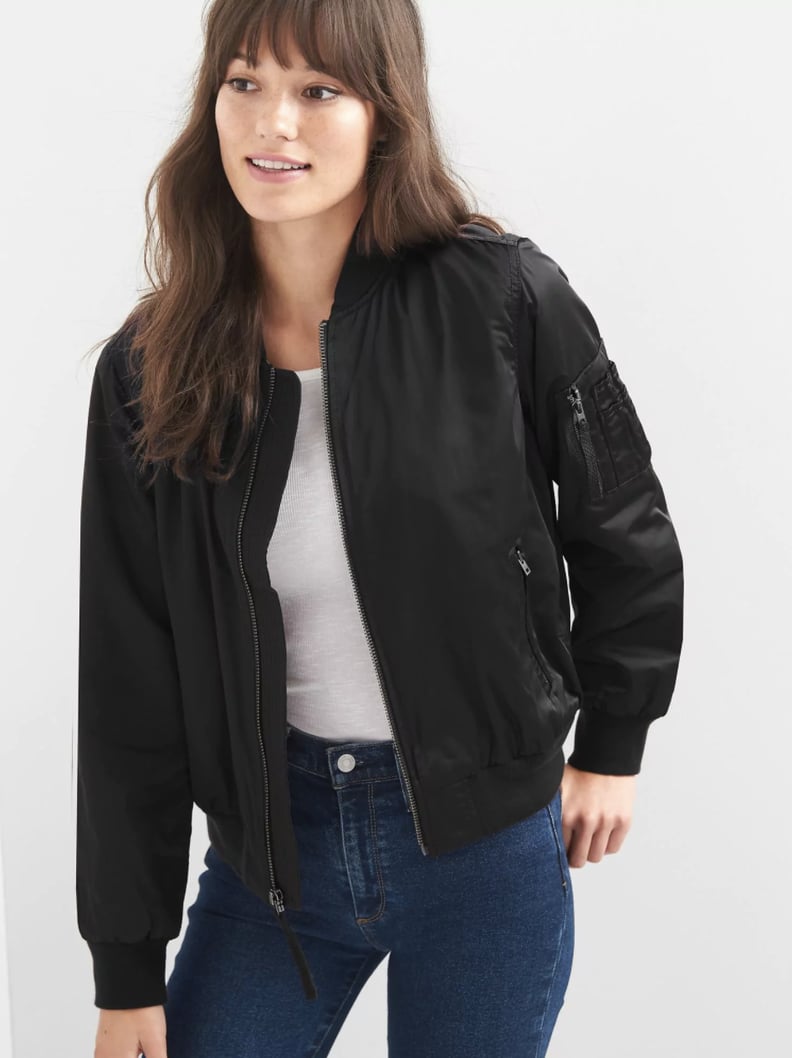 Gap Nylon Bomber Jacket
What we love about a nice bomber jacket ($90) is that it works for day or night. This one is thick yet not bulky, so it will keep you toasty warm.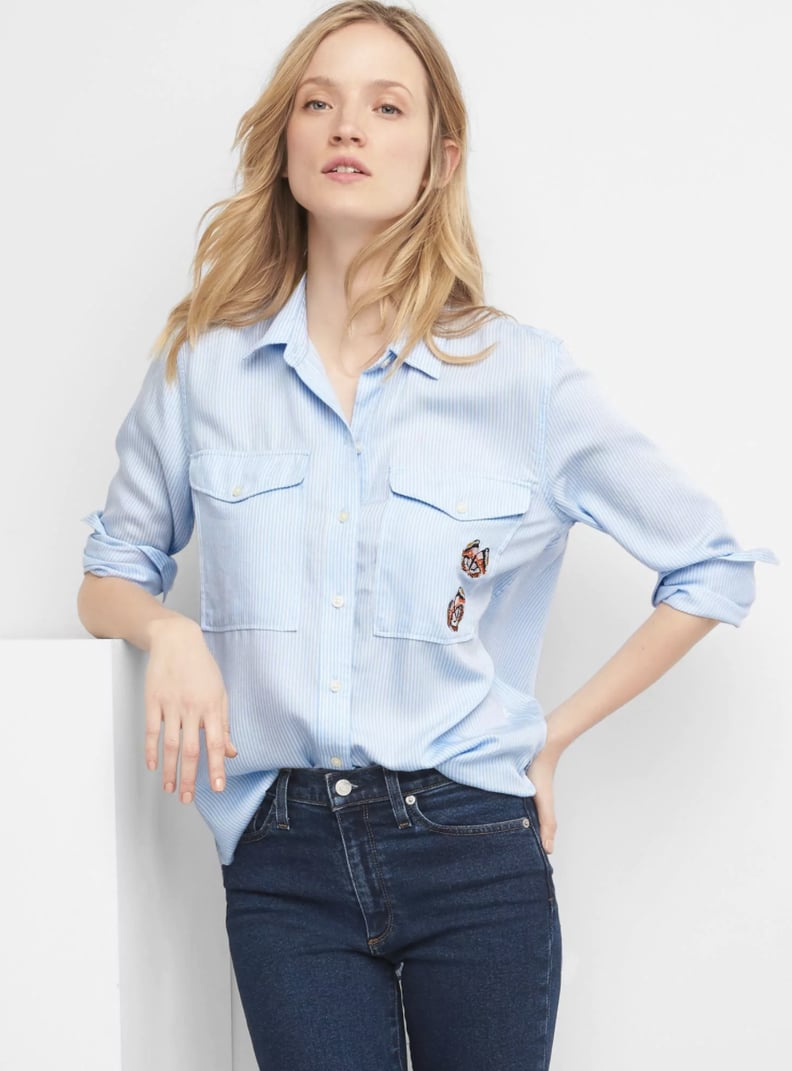 Gap Railroad Stripe Boyfriend Shirt
This striped boyfriend shirt ($30, originally $60) is great to throw on for work. You'll look polished without trying too hard.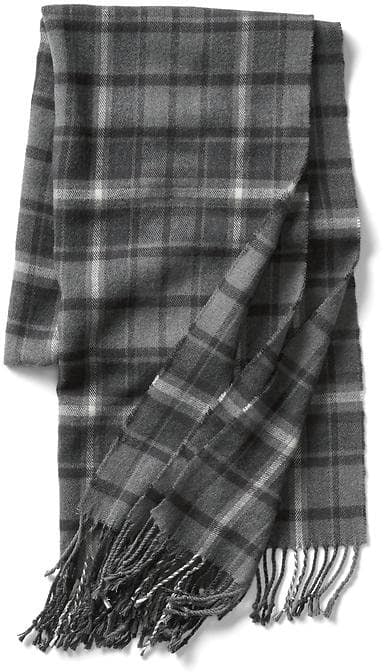 Gap Modal Cozy Scarf
Gap always has a huge variety of cold-weather gear like this plaid scarf ($13, originally $30). The scarves often come oversize so you can wrap them around your neck a couple times.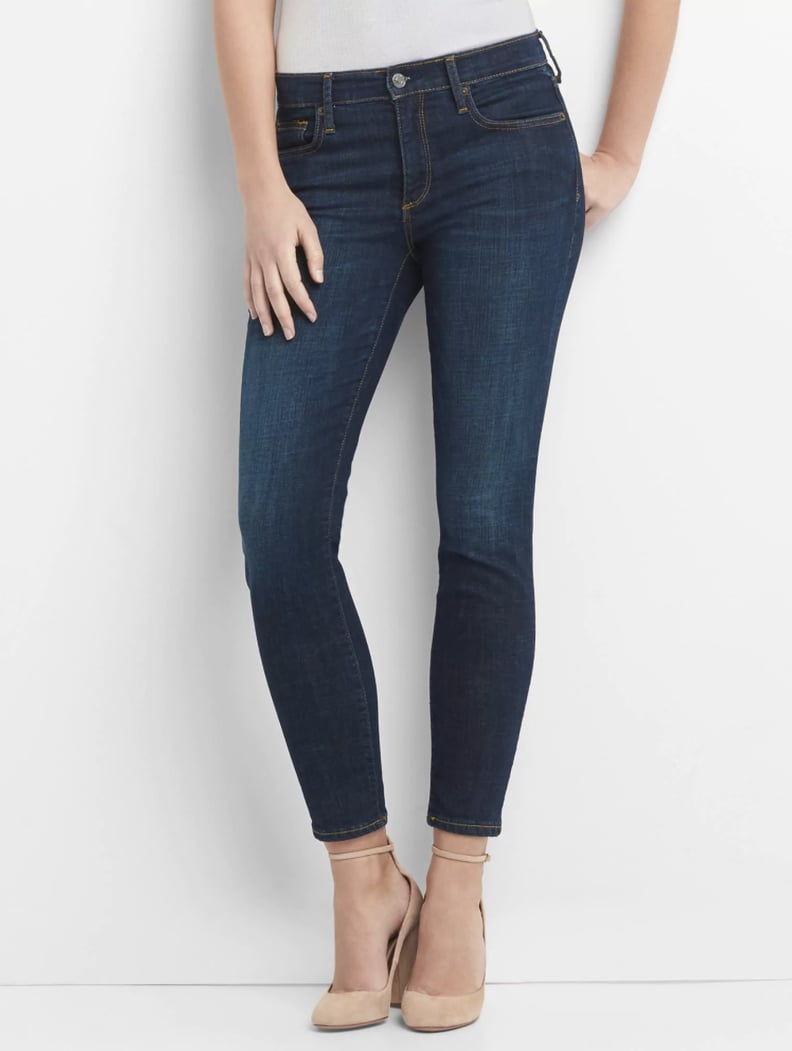 Gap Mid-Rise True Skinny Ankle Jeans
These skinny jeans ($35, originally $70) come in an array of colors and fits. Plus, they will last you for years. When it comes to denim, Gap has it mastered.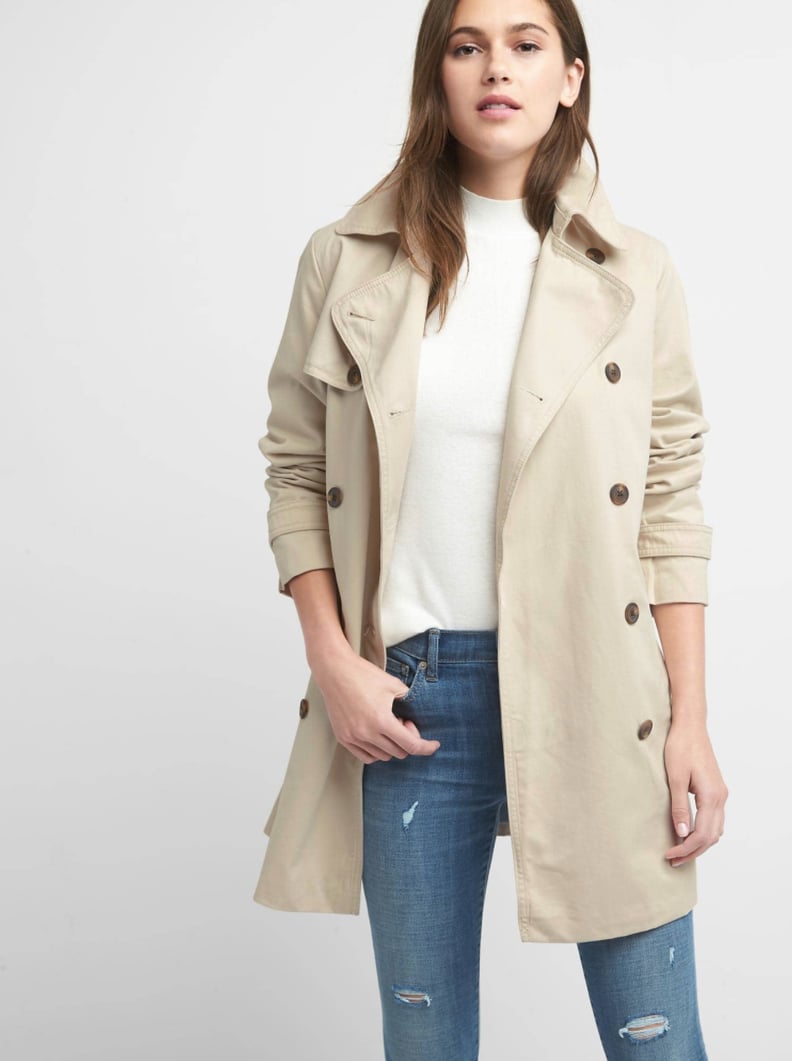 Gap Classic Trench Coat
If you're on the hunt for a timeless jacket, this classic trench coat ($80) is a winner. It can be transformed to work with many different styles.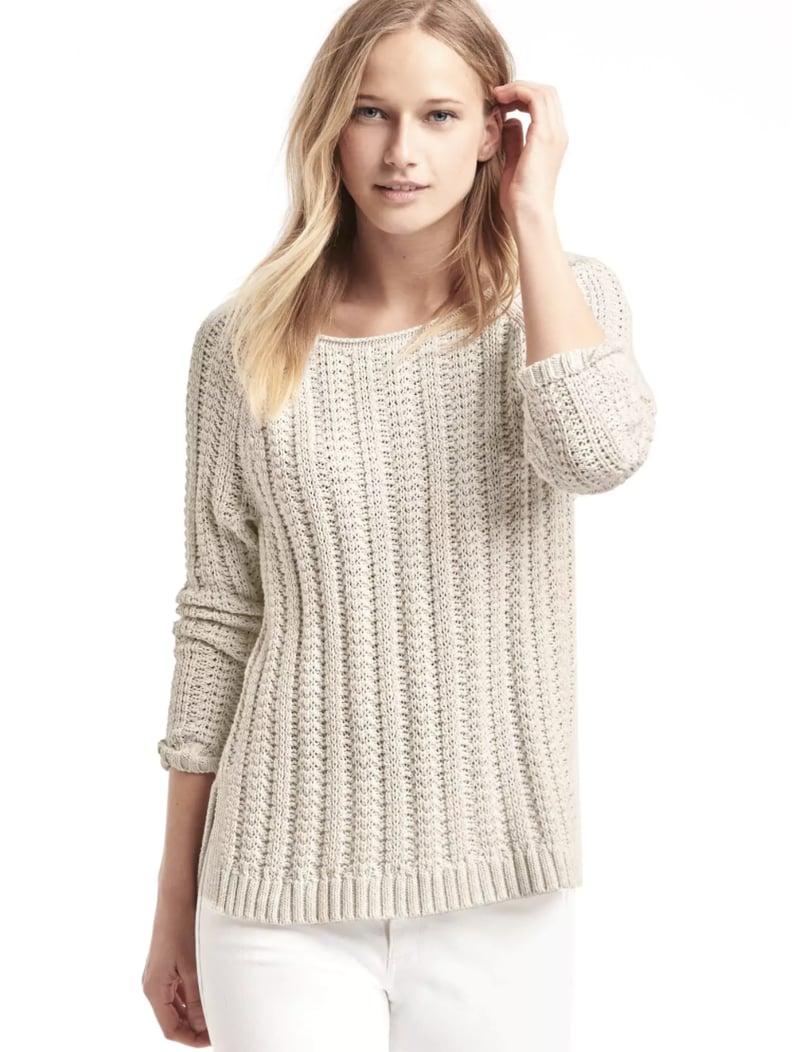 Gap Chunky Open-Neck Sweater
We stockpile these chunky sweaters ($25, originally $60) as soon as Fall comes around. Wear one on its own or put a button-down shirt under it.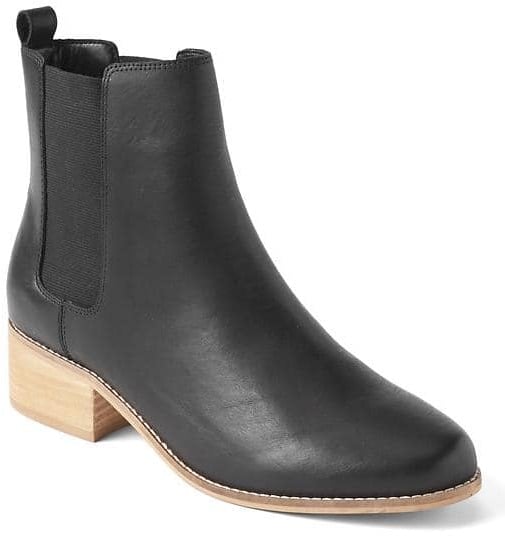 Gap Chelsea Boots
You may not think of Gap when you're looking for shoes, but it has some excellent picks. These chelsea boots ($45, originally $98) are sturdy yet stylish.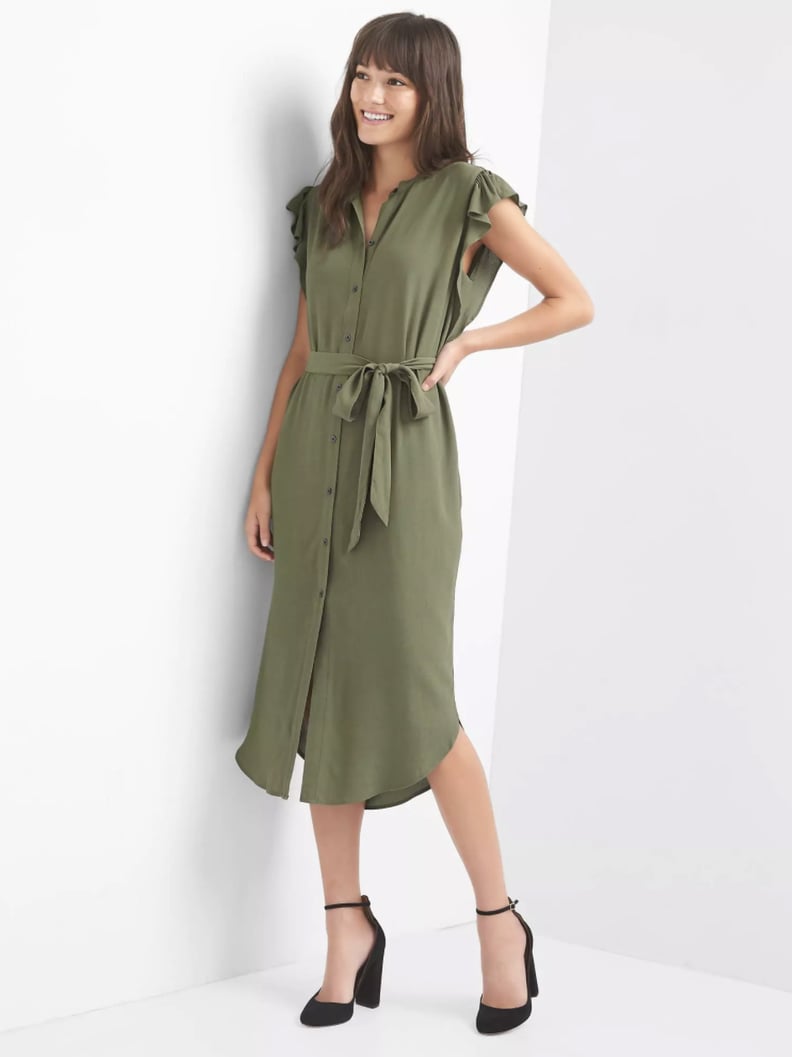 Gap Flutter-Sleeve Shirtdress
Forest green is a hot Autumn color, so get in on the trend with this shirtdress ($65, originally $70). The tie belt will accentuate your waist.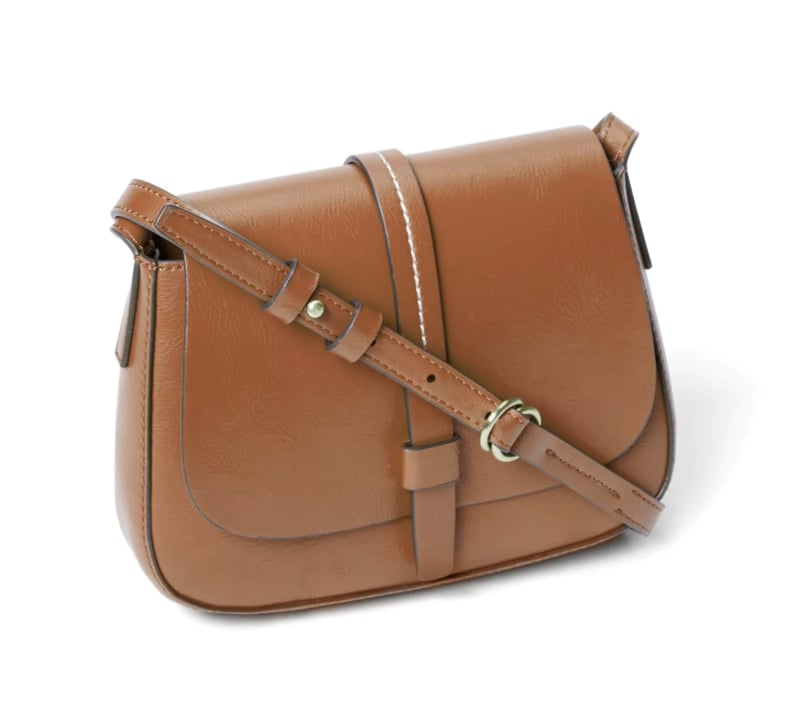 Gap Crossbody Saddle Bag
This crossbody saddle bag ($40) comes in a neutral tone so you don't have to constantly swap purses. If you want a different color, it's also available in red, blue, gray, and black.