Paid Content For

7 Trends You Shouldn't Be Afraid to Try This Spring
Paid Content For

Love runway looks but aren't sure how to incorporate them into your everyday wear? We partnered with The Radiant Collection by Always & Tampax to help you bring the styles to life.
I'm always so impressed, and also admittedly envious, of my co-workers' ability to make all the latest trends look great — and the little ways they own the styles. From bold prints to sneakers with skirts, there are so many fashion trends that look great right now, so why shy away from giving them a try? Here are seven of our favorites, along with tips for bringing the looks into your wardrobe.
01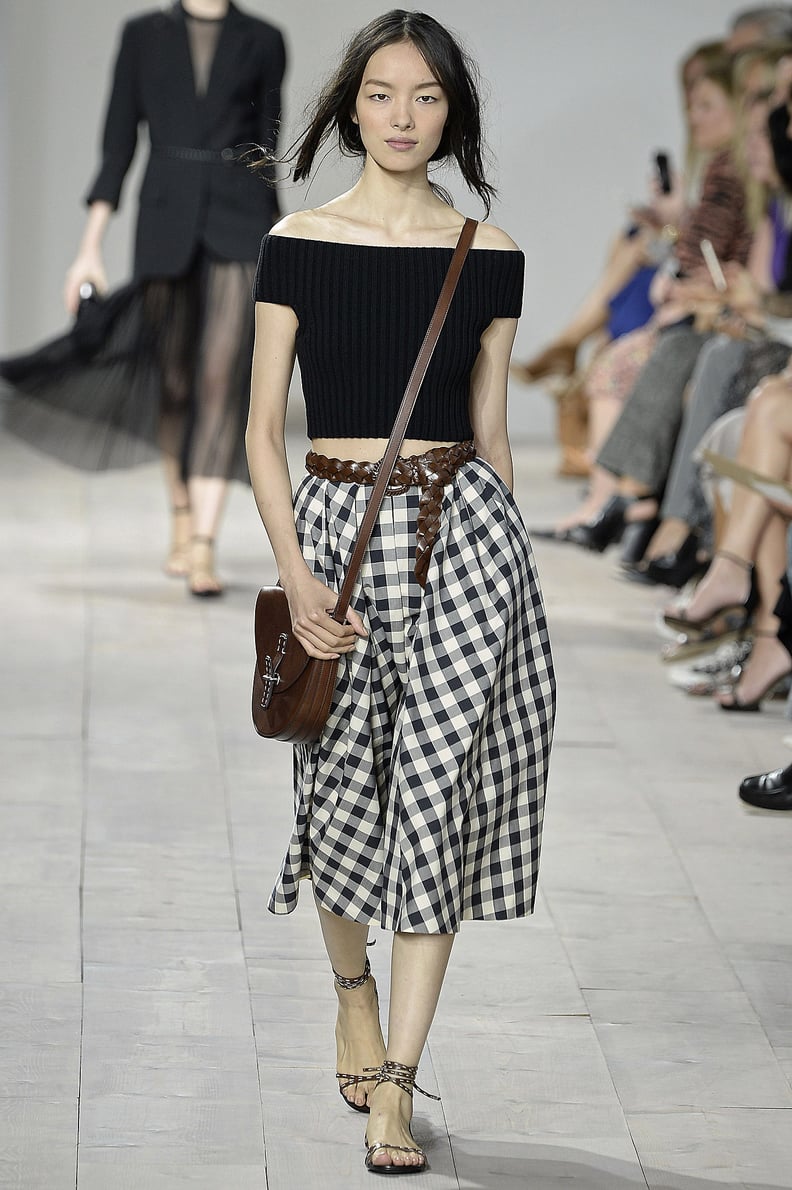 Gingham
Gingham is a style that isn't going anywhere. A classic throughout the years, it's a look that you really can bring into your everyday wear. Tuck a gingham-print shirt into your skinnies or toss on a full gingham skirt — the look can be adjusted thanks to your own personal style.
02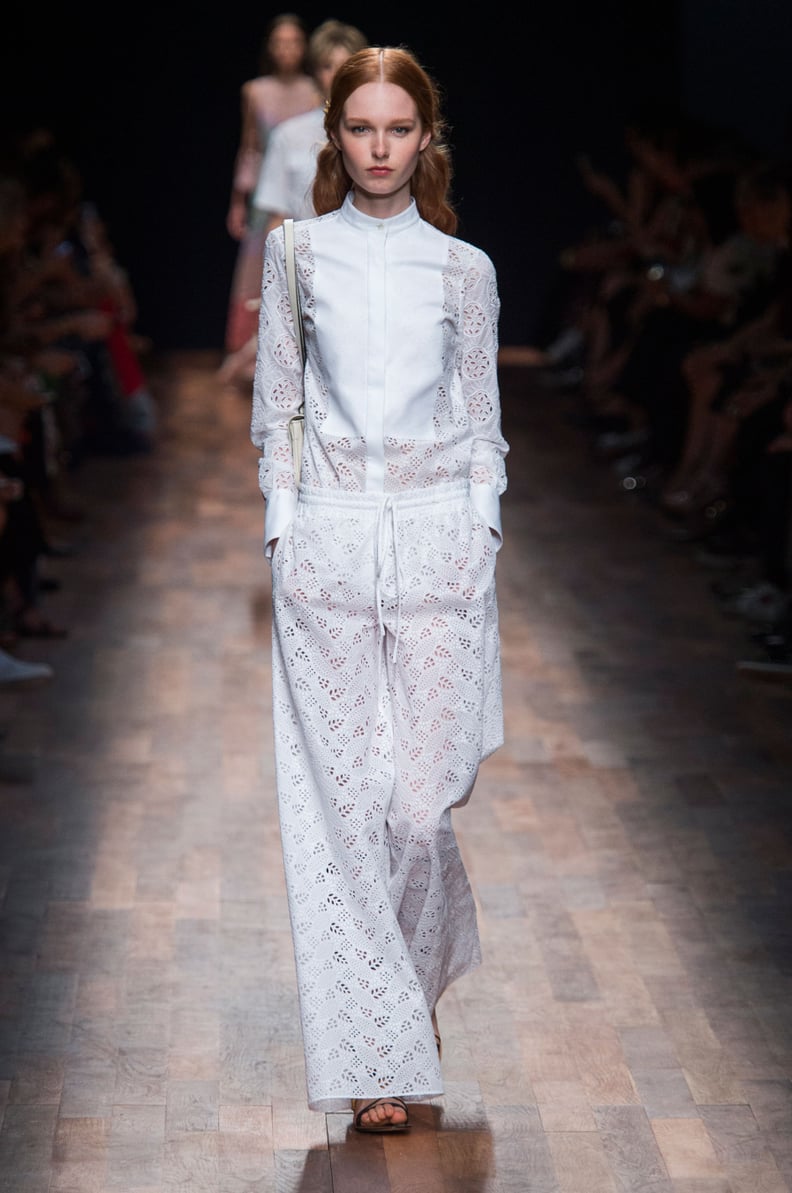 '70s Style
Styles from this fashionable decade of the past have been leaking into seasonal styles for years — which is why it's one you can also embrace. If you're not sure how to get the look, a flowing shirtdress worn with leather knee-high boots hits the '70s mark. A flowing jumpsuit, touches of vintage feminine lace, or a fitted and cinched jacket totally work too.
03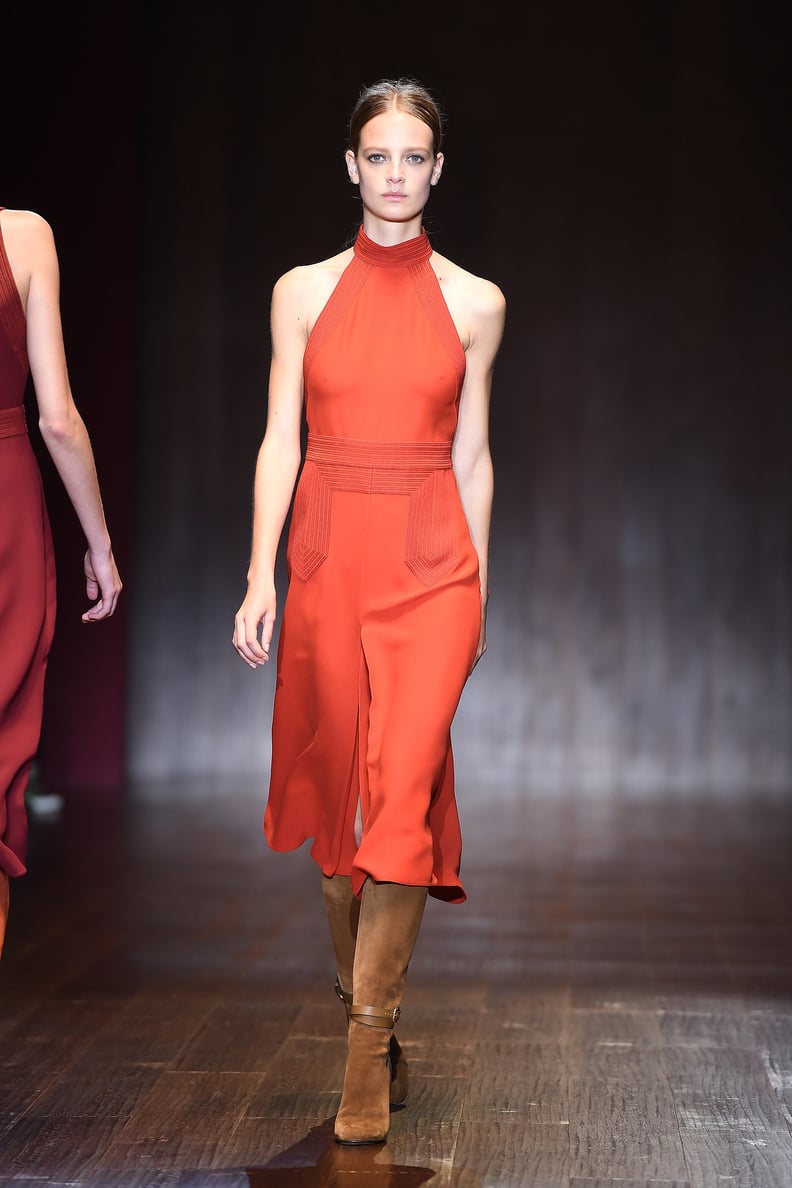 Bold Colors
Vibrant colors really create a statement, and you can bring the look home by introducing strong silhouettes in one hue. Think stunning sundresses worn on their own or bold button-down shirts paired with another bright color. It's a refreshing style that embraces the season. Try to keep it simple by sticking with just solids. Once you add a pattern, the look can get a bit muddled.
04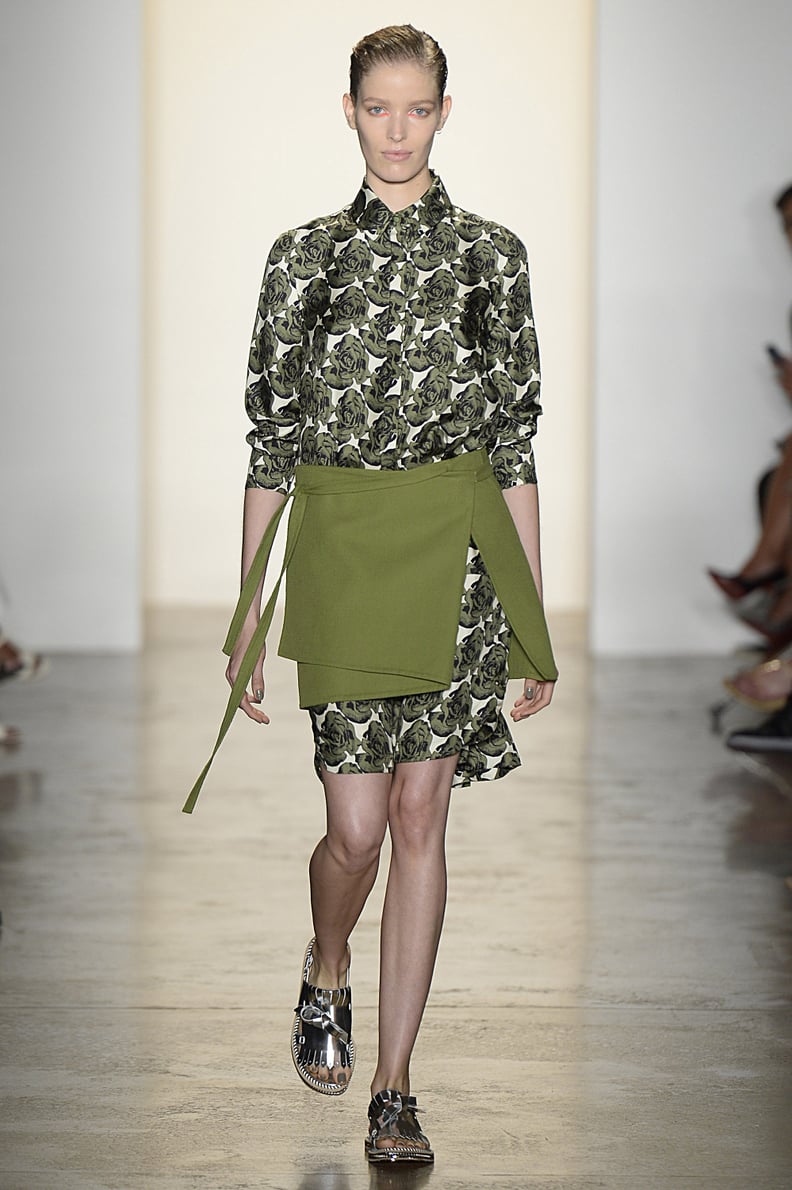 Apron Skirting
If you're new to this trend, it's a street style look that's been around for quite some time — but apron skirting is just starting to be seen on the runway. Similar to an apron, the style gives an extra layer to whatever you are wearing. You can experiment with adding a short, full skirt over your favorite pencil skirt or even wrapping a skirt over a jumpsuit or fitted dress. And you can have fun mixing and matching patterns and complementary colors.
05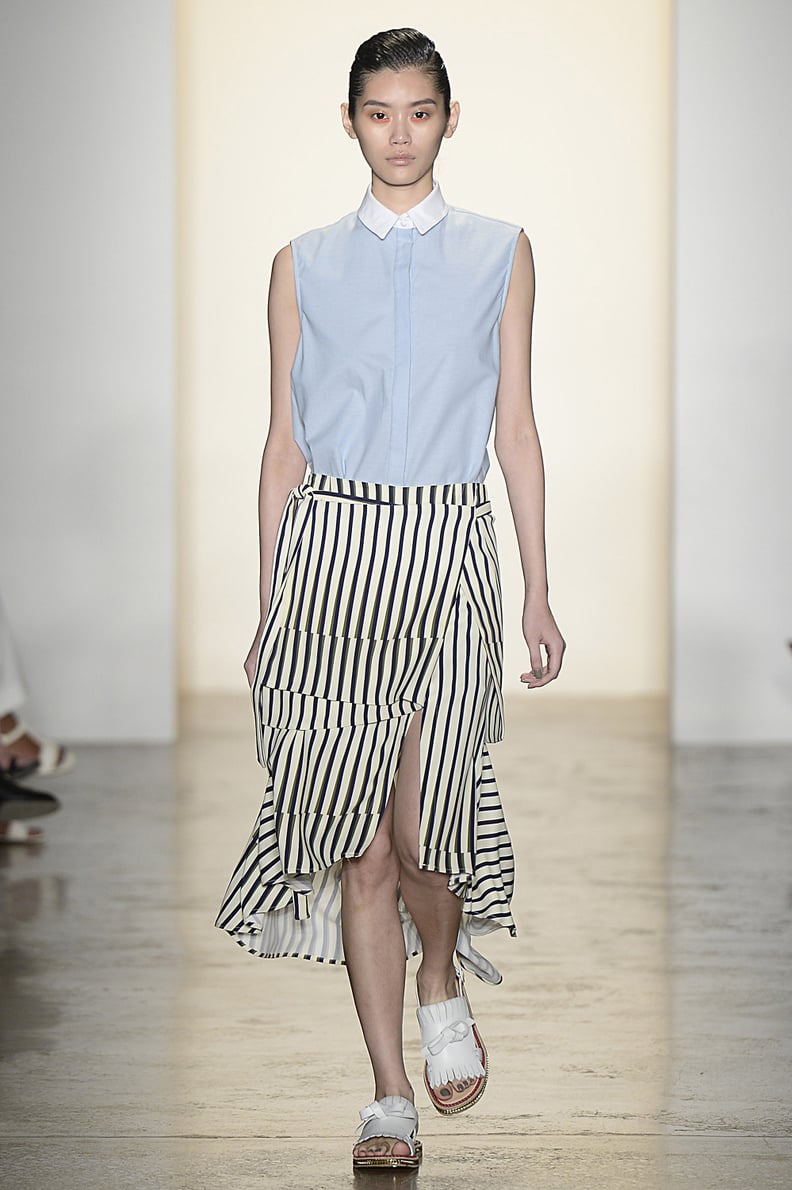 Stripes
Another pattern that's always popular, bolder and brighter strips are in for Spring and Summer. Variegated, blocked multicolored stripes and even mismatched mashups — you can really experiment with this trend, making it your own. We love the classic look of a black-and-white striped skirt matched with denim, but you can also get creative with striped accessories.
06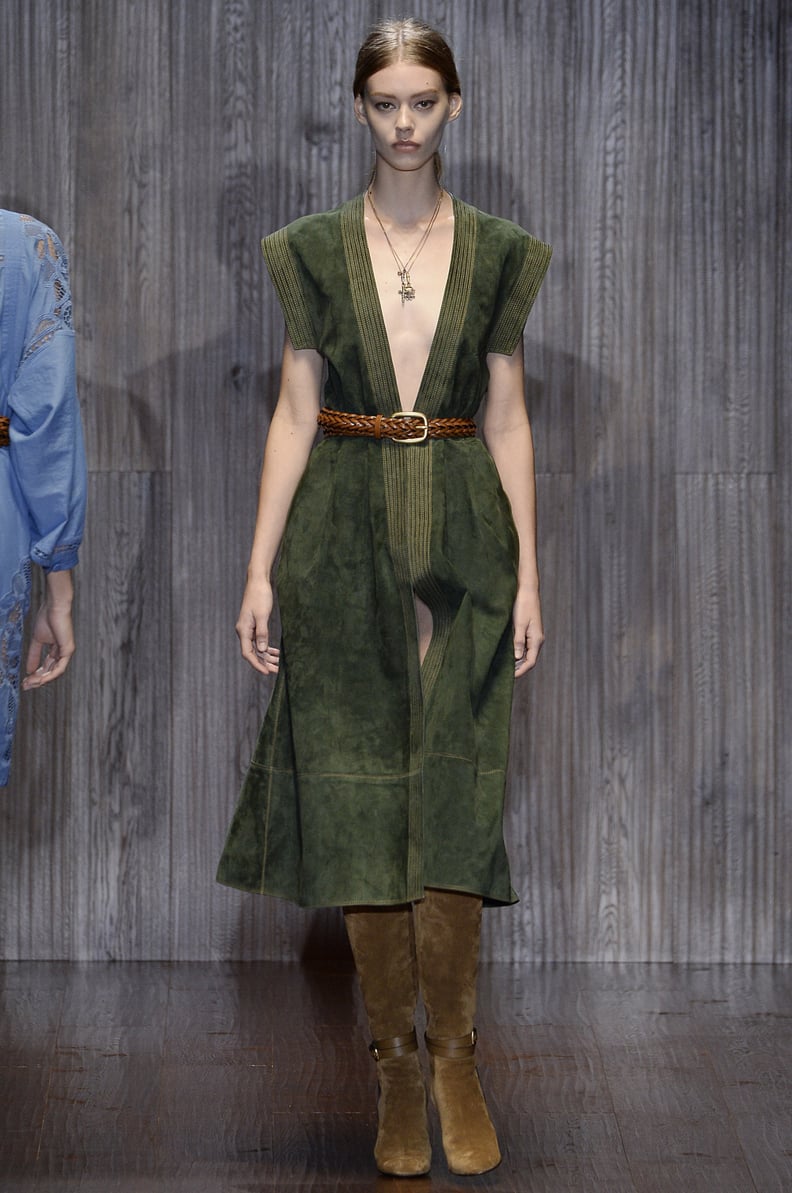 Spring Suede
Also channeling a bit of the '70s vibe, suede is a trend that isn't going anywhere. Think statement pieces, such as boots or a soft dress, for really showcasing this look. But you can also add pops of boho suede to any outfit with a bag, clutch, headband, or oversize vest.
07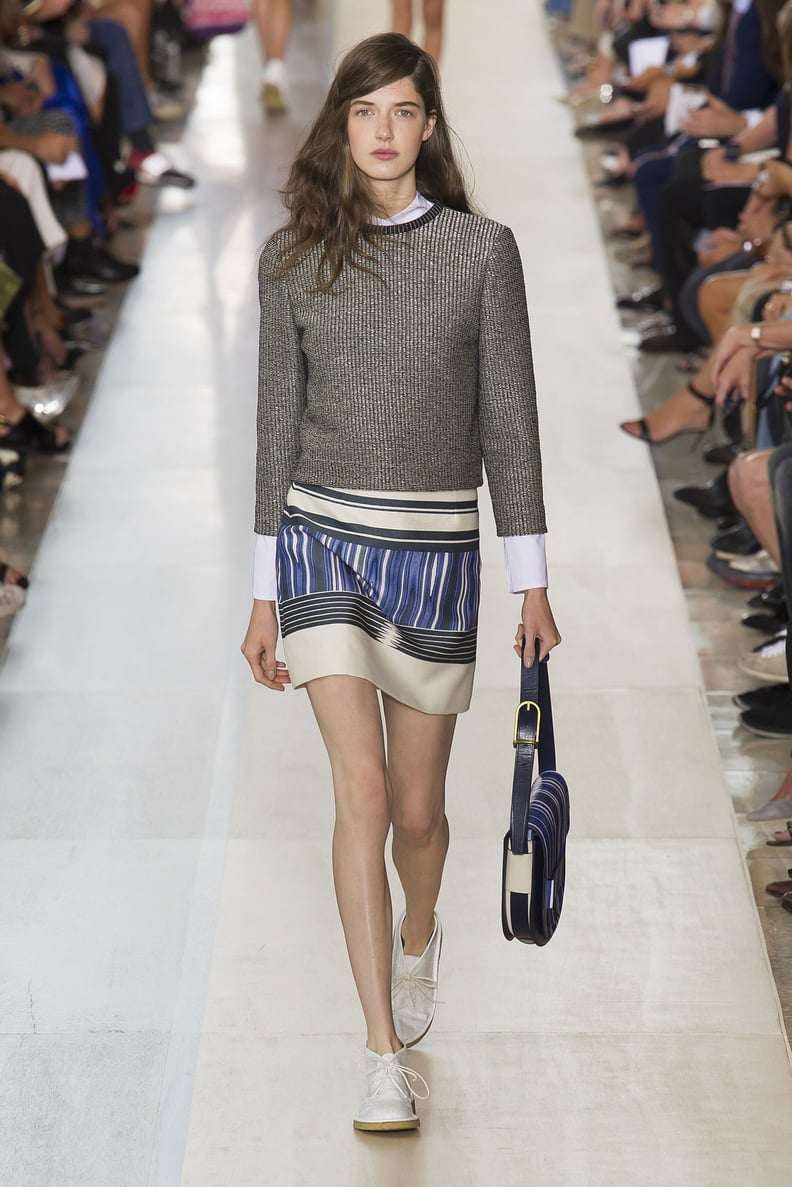 Sporty Chic
Comfort meets style with this trending look that's athletic yet pulled together. And our feet love the combo of skirts and sneakers! Stick with a monochromatic feel by matching the color of your outfit with your sneakers. But you can also be bold with statement kicks that work with multicolored pieces.
More From <a href="http://bit.ly/1B72r65">The Radiant Collection by Always & Tampax</a>