Traveling to Washington DC two days after what was surely the most important election of my lifetime to date was scary. I'm not going to lie. I heard rallies outside my hotel room all night and passed angry mobs holding signs outside the Trump hotel. But during the day, while Barack Obama met with President-elect Donald Trump inside the White House, the streets were quiet.
I traveled with a small group of editors to the first ladies inaugural dress exhibit at the Smithsonian Museum, and it was only there, in that small, dimly lit room, that I could feel myself starting to relax. The first sign was a poster on the wall that featured a Q&A series: "How will the first ladies collection change when a woman is elected president?" Using the term "when," not "if," instilled hope. Then I veered off, where a short film of Michelle Obama donating her Jason Wu gown to the museum was playing.
So Much More Than a Dress
"This gown is one of the most tangible things I have left to remember that day. At the end of the day today is about much more than this gown. It's also about how with enough focus and determination someone in this room can be the next Jason Wu. Someone can be the next Barack Obama . . . Something you create today can help teach the next generation in a way that nothing else can," Michelle said at the podium.
Her dress was absolutely one of the most intricate on display, what with its Swarovski crystal embellishments and impeccably organized beading. But these dresses I was admiring, some of which dated back to the 1800s, were not made to make the first ladies feel pretty. Each one signified a new beginning.
"Inaugurations are times of optimism . . . In addition to attending ceremonies and balls, incoming first ladies announce the agendas and special projects they intend to pursue. Some projects are ambitious. Some are traditional. Some may be controversial," read a sign on the wall.
Just like the fashion choices they make. And it's true: every first lady was scrutinized for her style, even if she wasn't viewed as an icon. But it was the choices she made in that suit, the momentous speech she gave in that ballgown, that we'll remember. If a floor-sweeping dress is one way to preserve these memories, why not learn everything we can about it? Why not try to understand why Michelle wore white or Lady Bird Johnson chose a simple yellow sheath?
The Legacy, The Future
As I traveled around the exhibit, reading about each gown and the woman who wore it, I passed a very young girl staring up at a picture of Michelle and Barack Obama on Inauguration Day. "Who's that?" her mother asked her, pointing up at a glowing Michelle. "It's the president! They're both presidents!" she screamed.
The first female president will not be sworn in on January 20. In fact, the Smithsonian Museum will make space for one more dress as Melania Trump accepts her role as FLOTUS. But until then, let's consider the takeaways I learned about the first ladies who stood before her.
Each of the facts ahead is proof that these strong women, from Lady Bird Johnson and Jackie Kennedy to Hillary Clinton and Michelle Obama, were compassionate. They thought of function first, then fashion. They embraced the spotlight, not because of what they were wearing, but because of the confidence they felt when wearing it. All of the women I learned about were leaders. They had what it takes to lead a nation, and one day, a lady as determined as them will. When you're finished reading, I think you'll agree.
01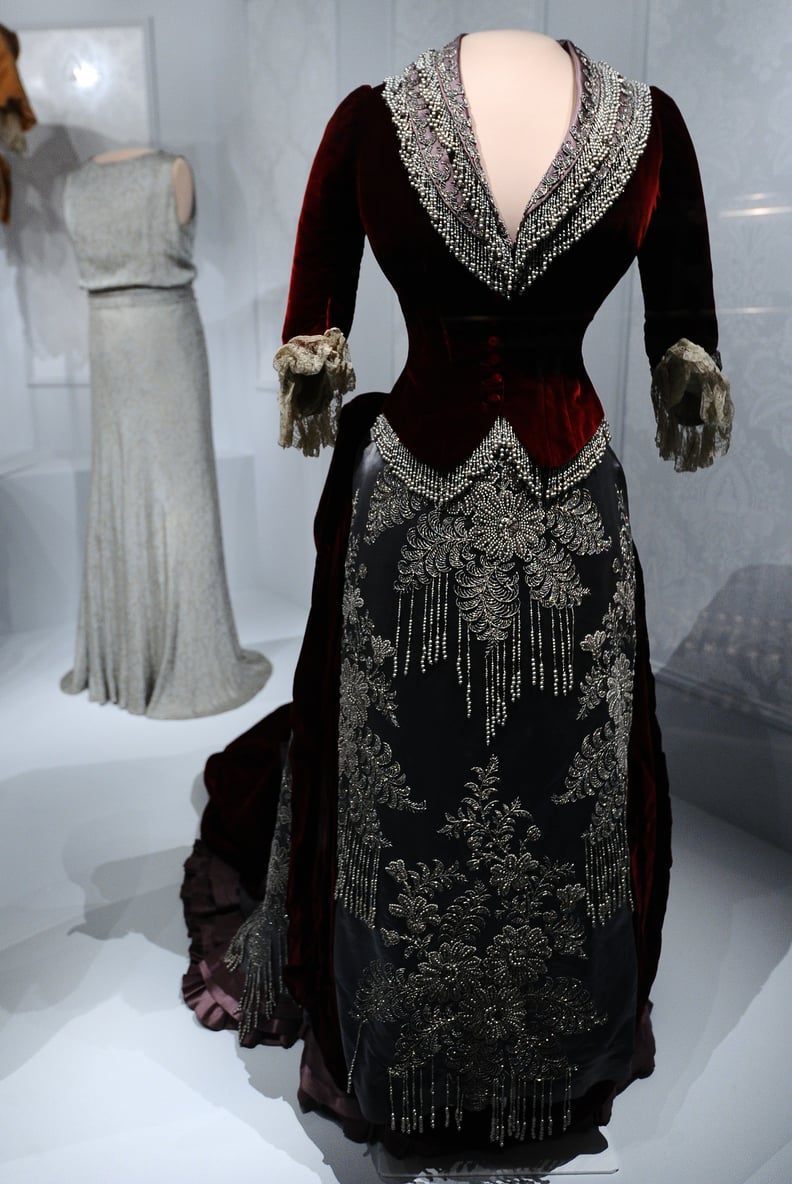 Caroline Harrison, First Lady From 1889 to 1892
The Philadelphia Times called Caroline "a sensible exemplar for American Women," and this gown was a fine representation of her wardrobe, which was made entirely in America.
02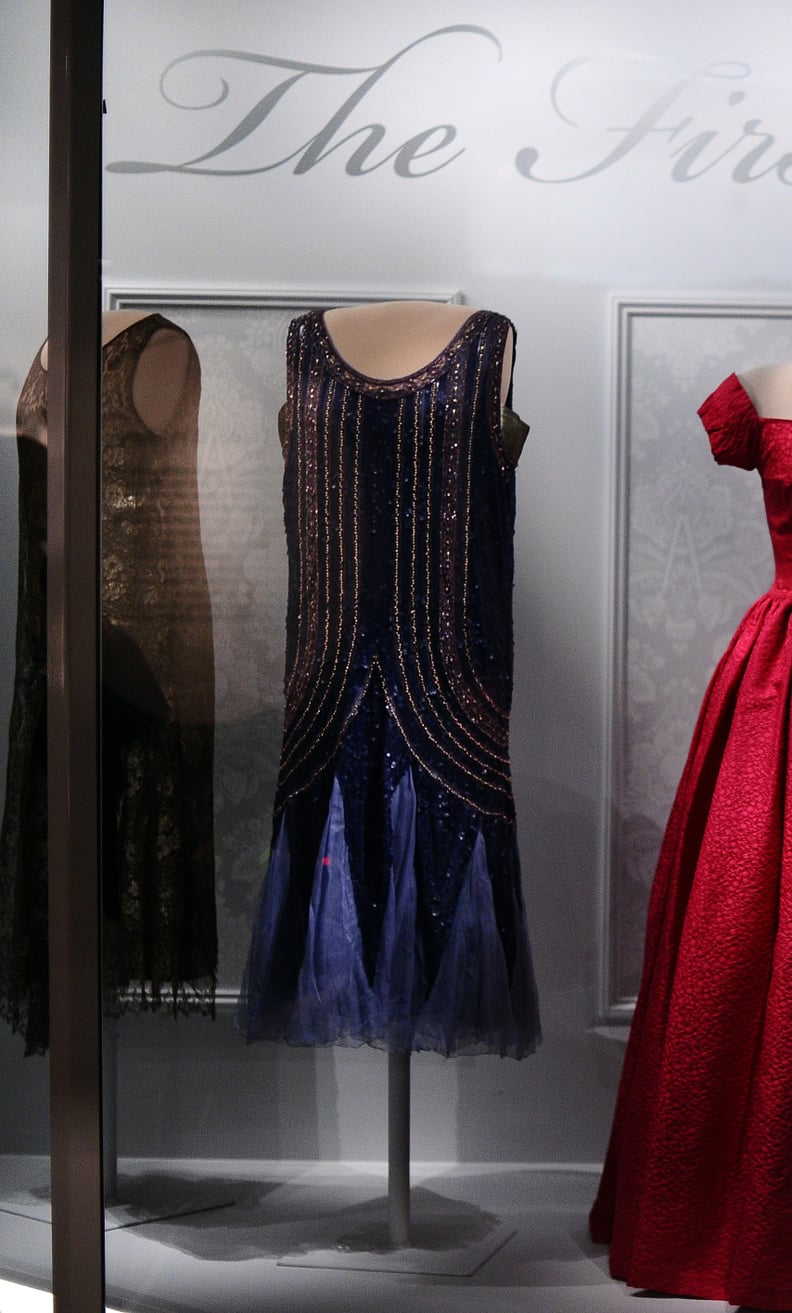 Grace Coolidge, First Lady From 1923 to 1929
Grace donated her flapper-style dress to her White House maid Maggie Rogers. She loved to shop and often accepted hats and dresses from her husband, Calvin Coolidge, who enjoyed picking them out for her.
03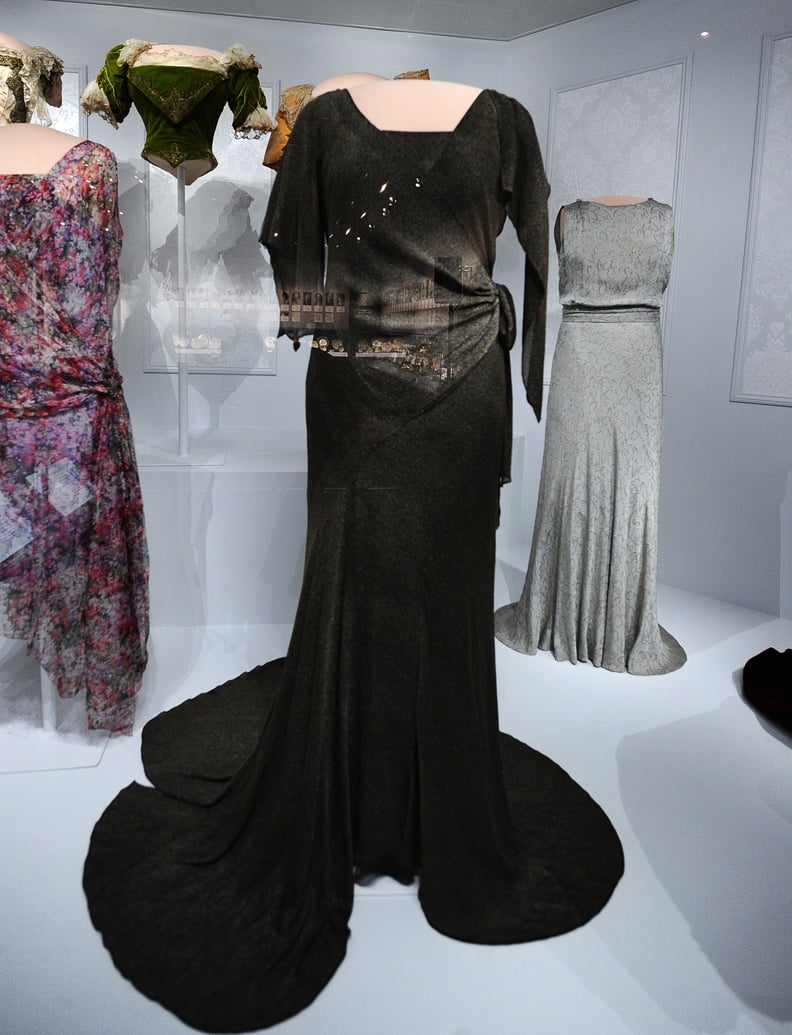 Lou Hoover, First Lady From 1929 to 1933
Lou was the first first lady to appear in Vogue, and when she accepted her role, she was already widely accepted as a fashion icon. She tended to wear cotton in support of the textile industry, and though her long-sleeved gown looks simple, it features metallic threads.
04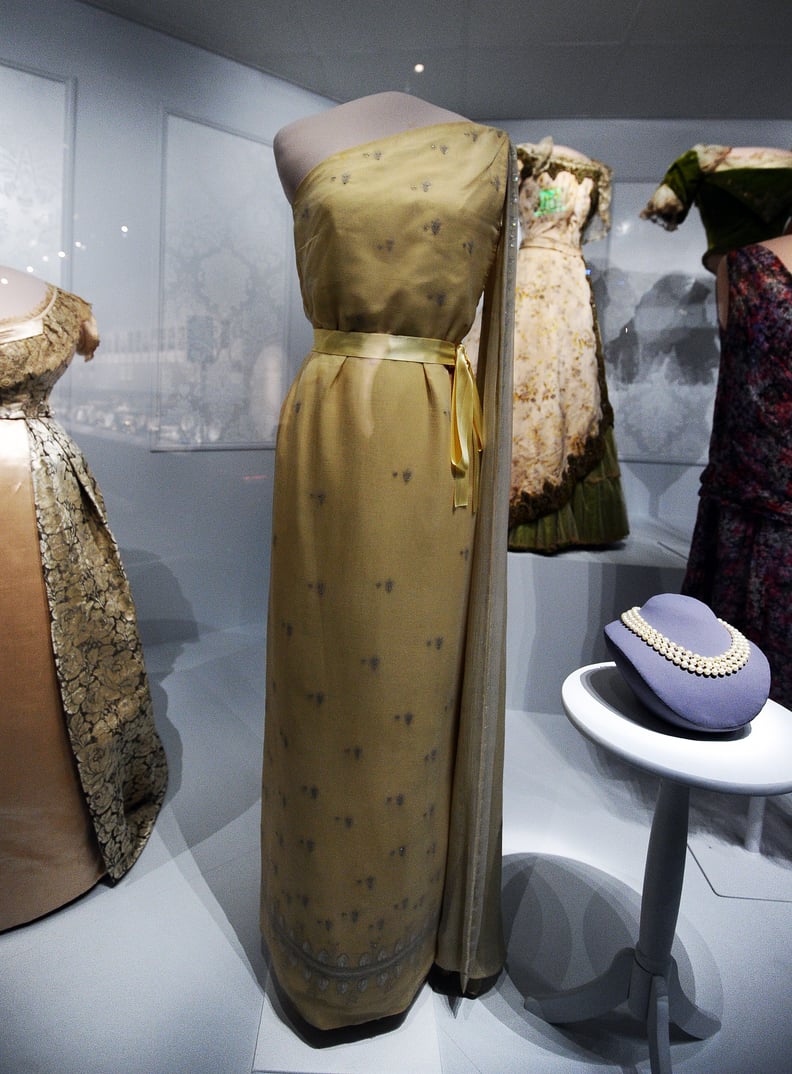 Jackie Kennedy, First Lady From 1961 to 1963
Jackie's yellow silk evening dress was designed by Oleg Cassini, whom she tapped on many occasions. She wore this piece to the state dinner in 1961, and the costume pearl necklace that stands beside it was designed by Kenneth Jay Lane.
05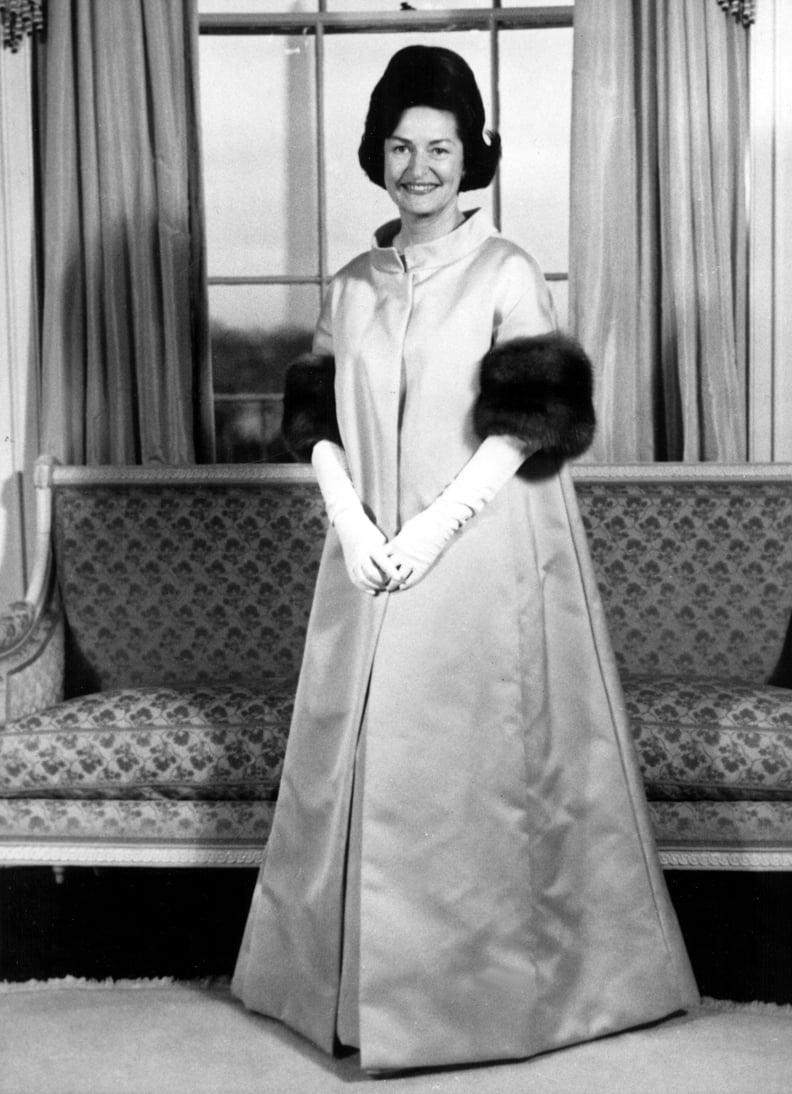 Lady Bird Johnson, First Lady From 1963 to 1969
Mrs. Lyndon B. Johnson knew her dress would end up alongside others in the Smithsonian Museum, so for that reason, she chose a design that would withstand the test of time. Her yellow satin shift came complete with a matching dabble-trimmed coat.
06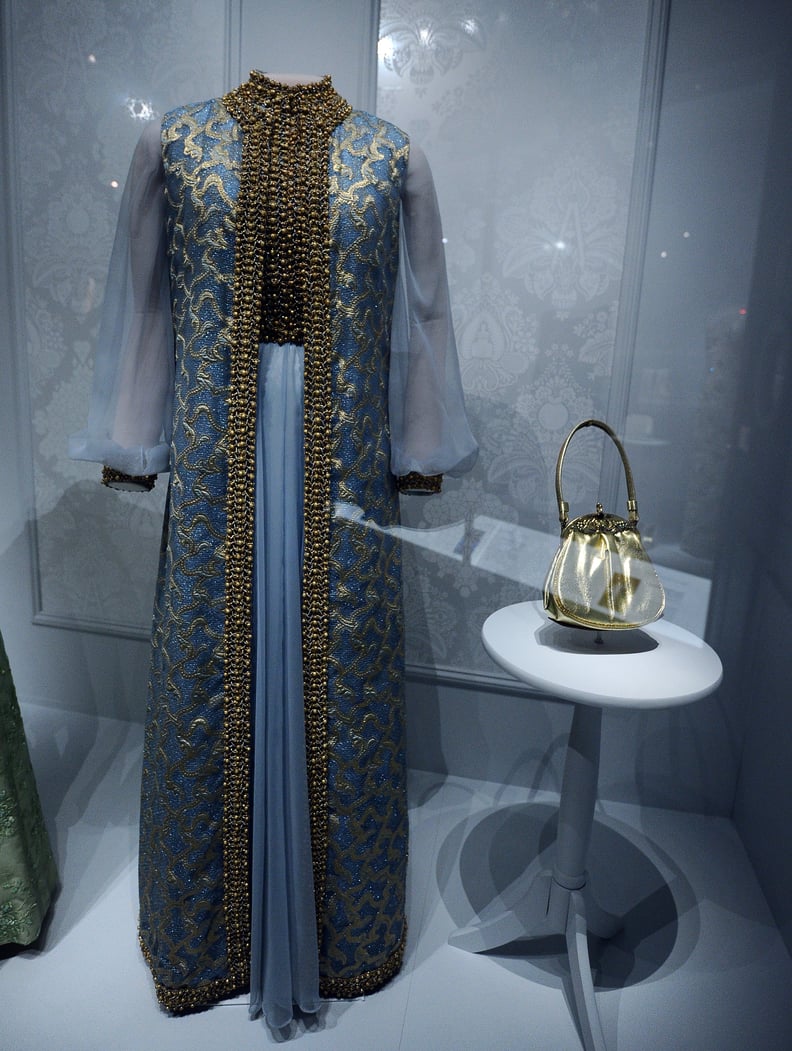 Rosalynn Carter, First Lady From 1977 to 1981
She wore her beaded coat dress to two inaugural balls, both in 1971 and 1977, proving that if you know what works, you should stick with it.
07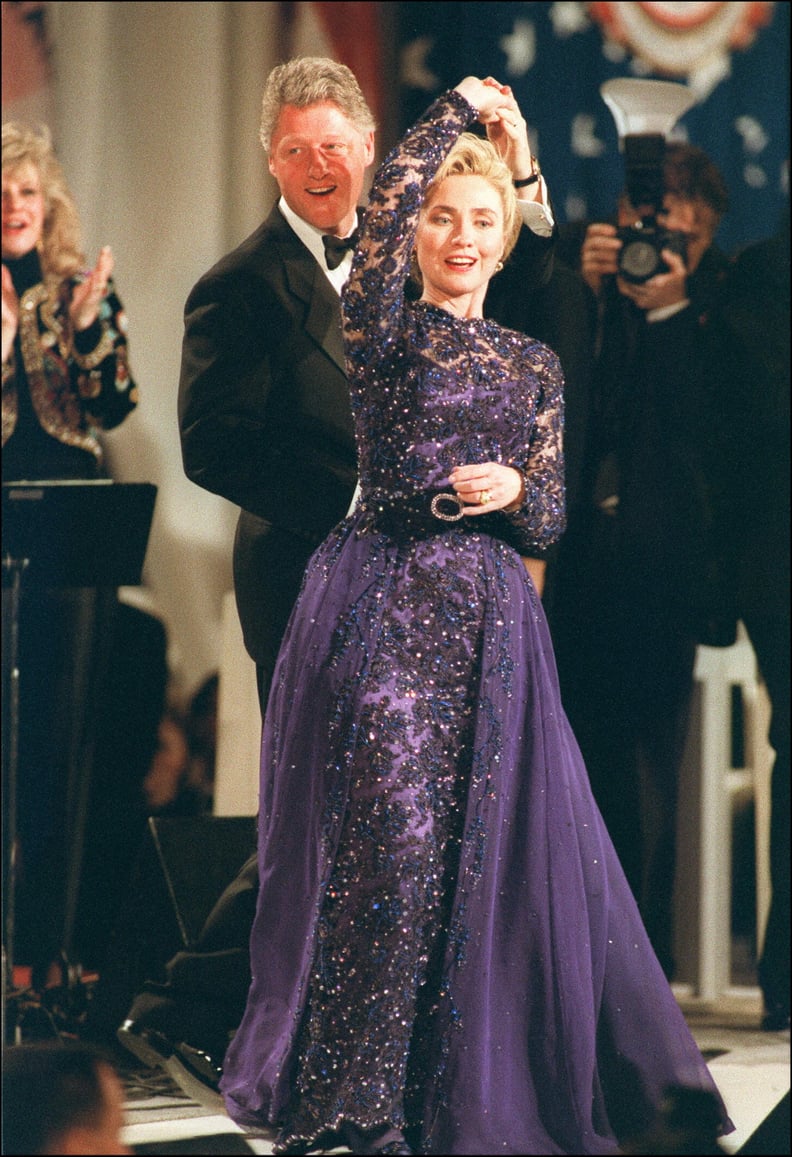 Hillary Clinton, First Lady From 1993 to 2001
Hillary's violet dress was designed by Sarah Phillips but made by Barbara Matera Ltd., a New York theater costume company. While it was a lovely shade of purple, it wasn't too outstanding and instead featured more subtle details. The gown featured a sophisticated belt and was styled with a Judith Leiber clutch — a go-to accessory for many first ladies — and Bruno Magli shoes.
08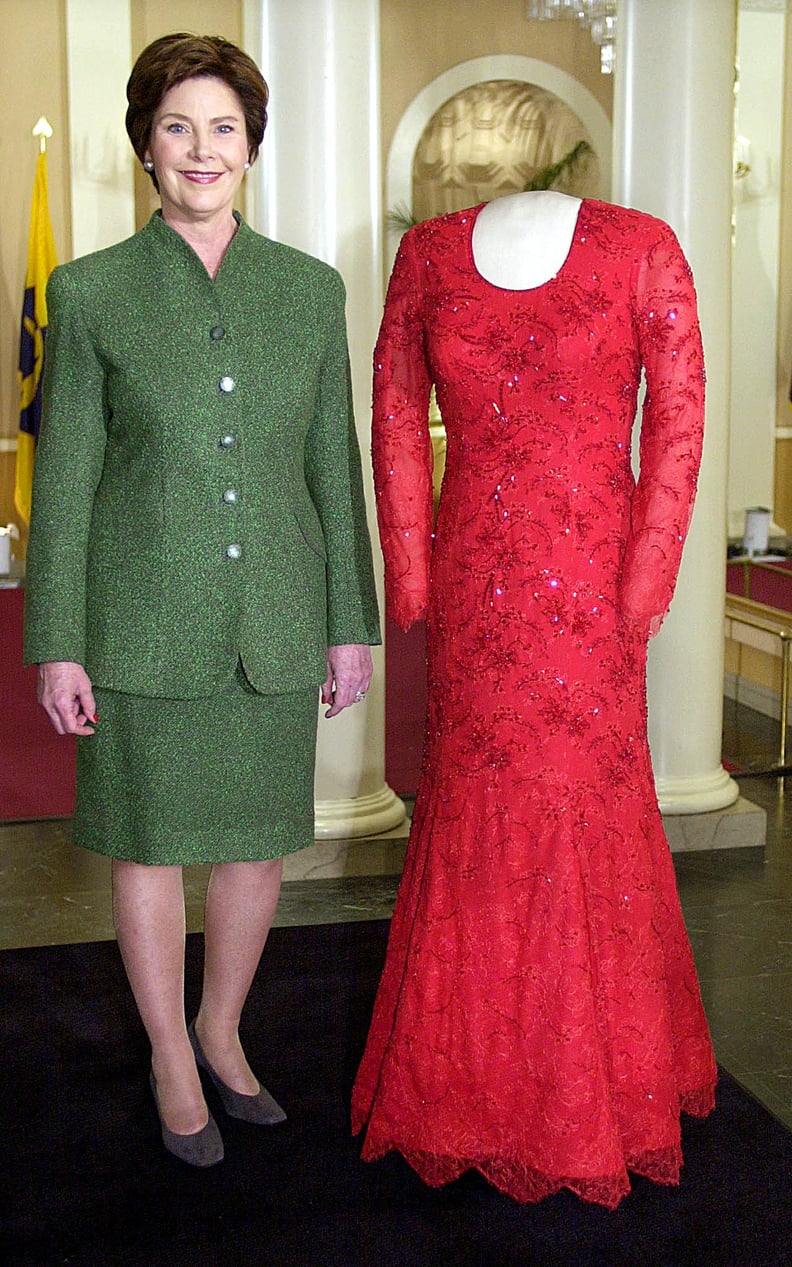 Laura Bush, First Lady From 2001 to 2009
Laura chose a dress designed by Michael Faircloth because he hailed from Texas, her home state. She wore red to pay homage to the Republican party at the 2001 inaugural ball.
09
Michelle Obama, First Lady From 2008 to Present
Michelle asked Jason Wu to design her dress for both of the inaugural balls she attended, but her white one-shoulder piece glows in a glass case in the center of the room at the Smithsonian. Michelle wore Jimmy Choo shoes with her intricately embroidered gown that peeked out as she danced and walked down the stairs.
10
Michelle finished her inaugural outfit with 87 carats' worth of Loree Rodkin diamond jewels.