As POPSUGAR editors, we independently select and write about stuff we love and think you'll like too. If you buy a product we have recommended, we may receive affiliate commission, which in turn supports our work.
If you've been on TikTok lately, then you may have come across the uproarious generational warfare over — wait for it — jeans. That's right, people, Gen Z is coming for skinny jeans, and some millennials are none too pleased, while others are coping with being publicly shamed into ditching their preferred denim style so that they, too, can still be considered cool.
Here's the thing: I'm a Gen Zer, as well as a recent convert to the high-waisted, wide-leg jean. At the end of the day, no one should tell anyone else what they should or shouldn't wear. We should be wearing what we feel good in! And what feels comfortable, fashionable, and, yes, flattering, especially to our assets (wink, wink). We (Gen Z) really need to stop acting like we're the sole purveyors of what's in and what's out — seriously, it's not like we didn't participate in the skinny-jeans trend. If we're being honest, we were raised in the era of skinny jeans and wore every possible iteration of them.
While I don't look back fondly at the bright, distressed skinny jeans I wore in middle school, fortunately, my taste in denim has evolved — just as I imagine is the case with many people, millennial or Gen Z, as they grow up. In high school, I became obsessed with off-duty-model style and therefore mom jeans. Then, as mom jeans gave way to straight-leg jeans, that too became the It look, and I started wondering why I even struggled to put on skinny jeans in the first place. Frankly, I was sick and tired of the strenuous shimmying maneuver needed to get them on and off.
At the end of the day, no one should tell anyone else what they should or shouldn't wear.
The bottom line is women should wear whichever type of jeans they want, no matter what the latest and greatest denim trend is. Just ask stylist and Neutral Ground founder Alysha Cassis-Shaw, who never lets trends dictate the type of jeans she chooses for her clients. "I always consider body type and lifestyle to determine the best rise, wash, and style," she told POPSUGAR. Wardrobe stylist and fashion expert Eboni J. agreed that variation is key. "I always tell women who are curvier to make sure their jeans fit proportionally around the hip area but skinnier and more tapered in the leg and ankle," she said. Not only does this method have an elongating effect, but it also creates an enviable hourglass shape. For petite women with fewer curves, Eboni J. suggests wide-leg jeans, which add volume. Her main point? Not every jean is for every body.
At barely 5 feet tall with a straight, narrow figure, I can attest that high-waisted, wide-leg jeans have single-handedly changed my life. They bring me joy, they're easy to wear, and, it should be noted, they make my butt look spectacular. And that's really what counts, right? Take the pro advice or leave it, because what matters the most is choosing the jeans that work best for you. Those of us who have been fortunate enough to WFH might not even be wearing jeans, let alone any type of pants, anytime soon anyway. And for those millennials who adore their skinny jeans, wear them proudly! After all, fashion is cyclical. Said Cassis-Shaw, "Just watch; skinny jeans will start showing up again because they'll be new for someone else." We're waiting with bated breath.
Keep scrolling to shop jeans in all different shapes, sizes, and styles that'll flatter Gen Zers and millennials alike (yes, it's possible).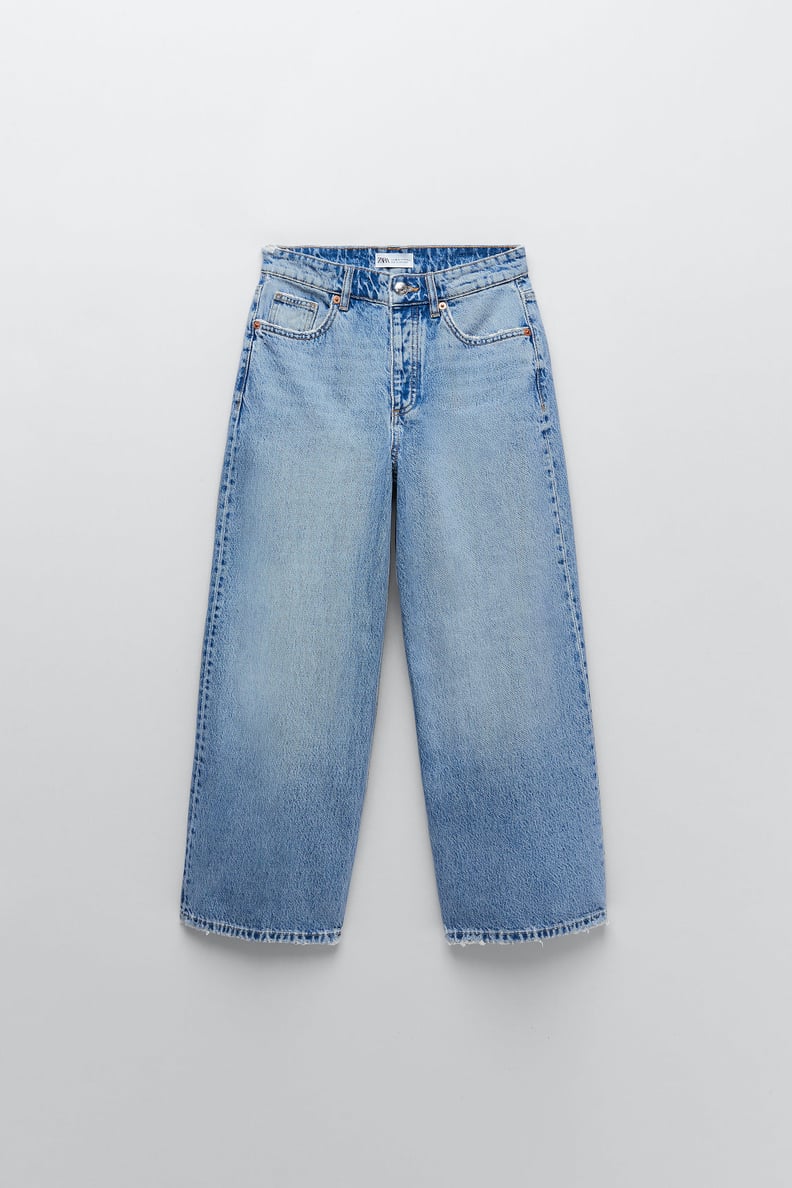 Zara Hi-Rise Wide Leg Cropped Jeans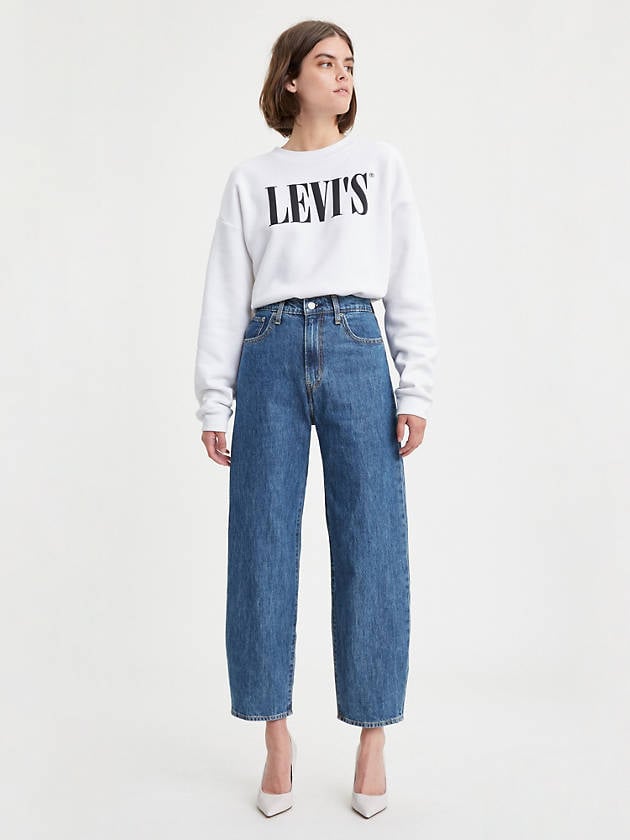 Levi's Balloon Leg Jeans
Comfortable and flattering, Levi's Balloon Leg Jeans ($83, originally $98) are fitted at the waist with a dramatic curve at the hip.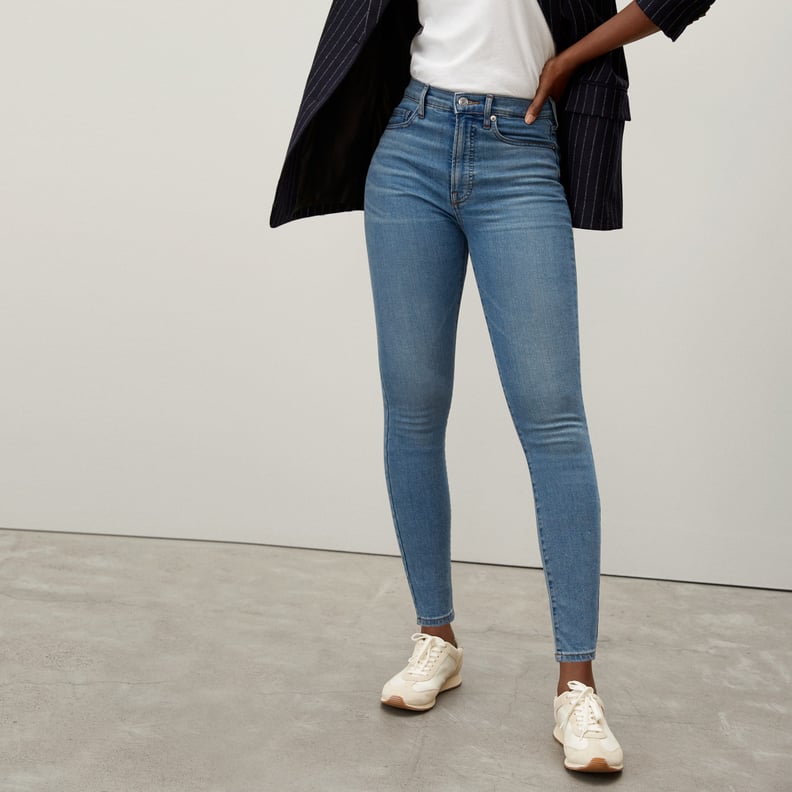 Everlane Authentic Stretch High-Rise Skinny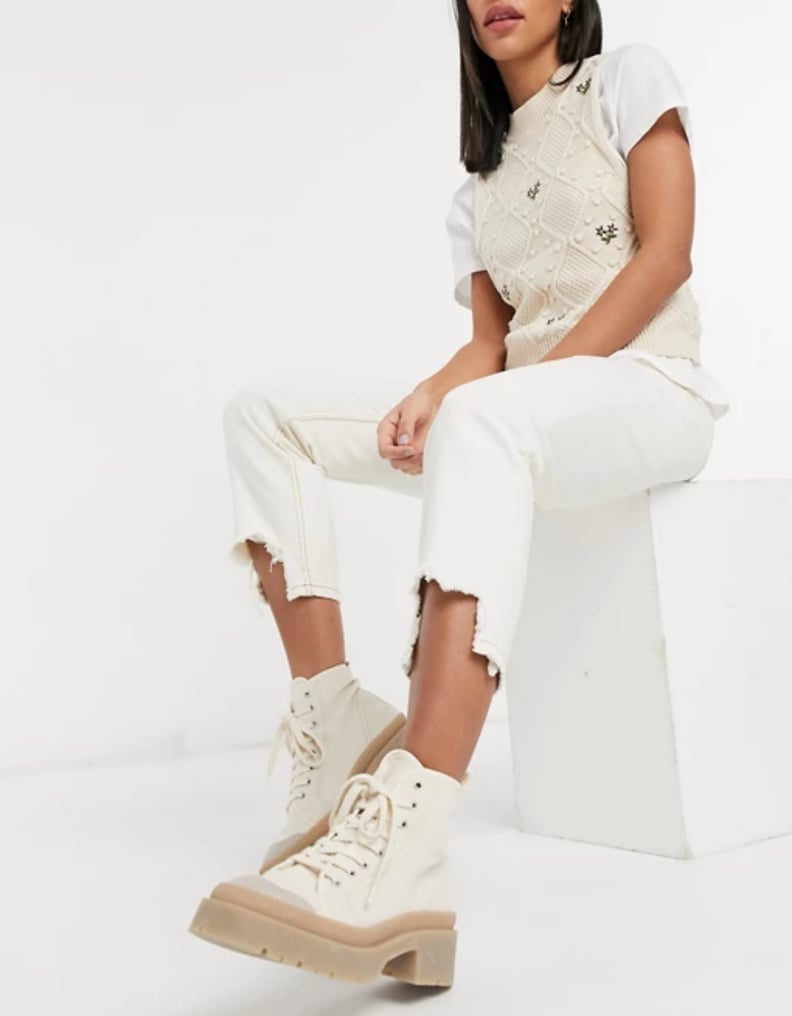 ASOS Reclaimed Vintage Inspired 91 Mom Jean With Destroyed Hems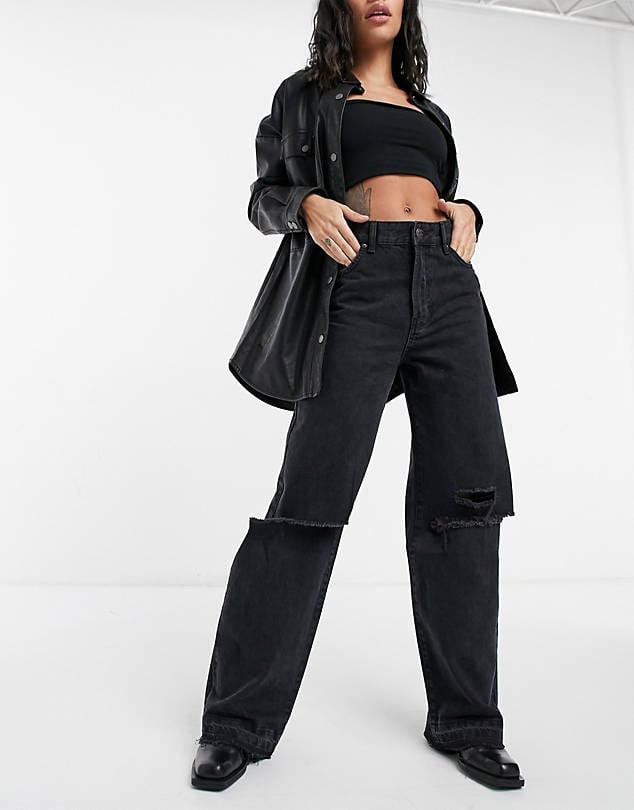 Berksha 90s Baggy Ripped Jeans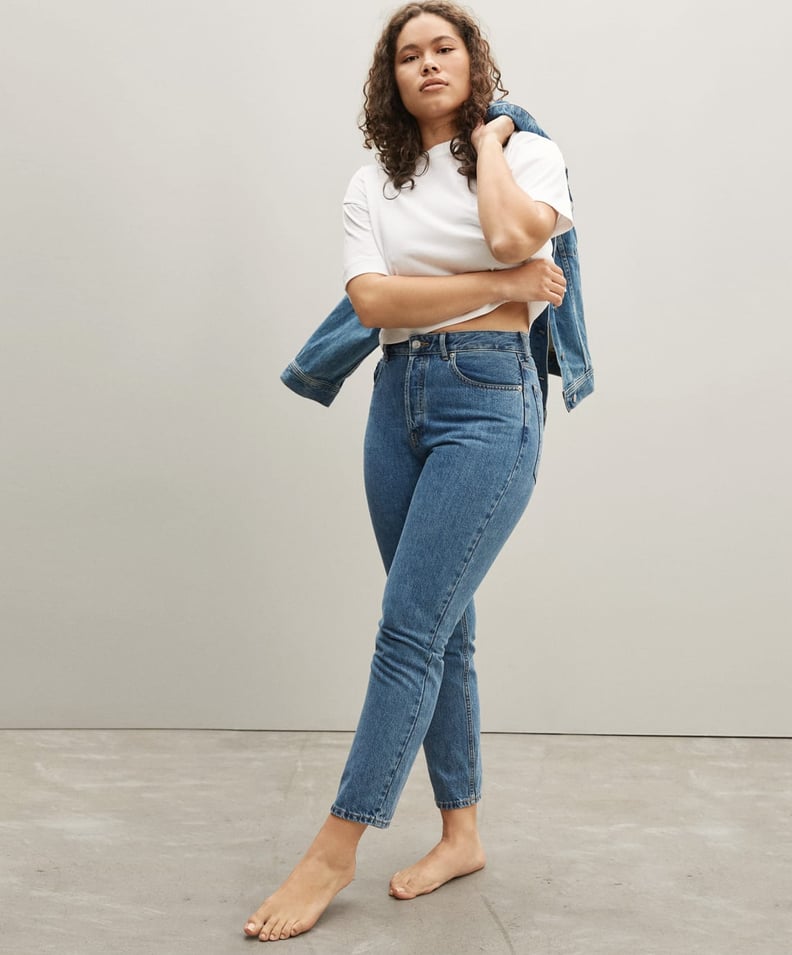 Everlane The Curvy '90s Cheeky Jean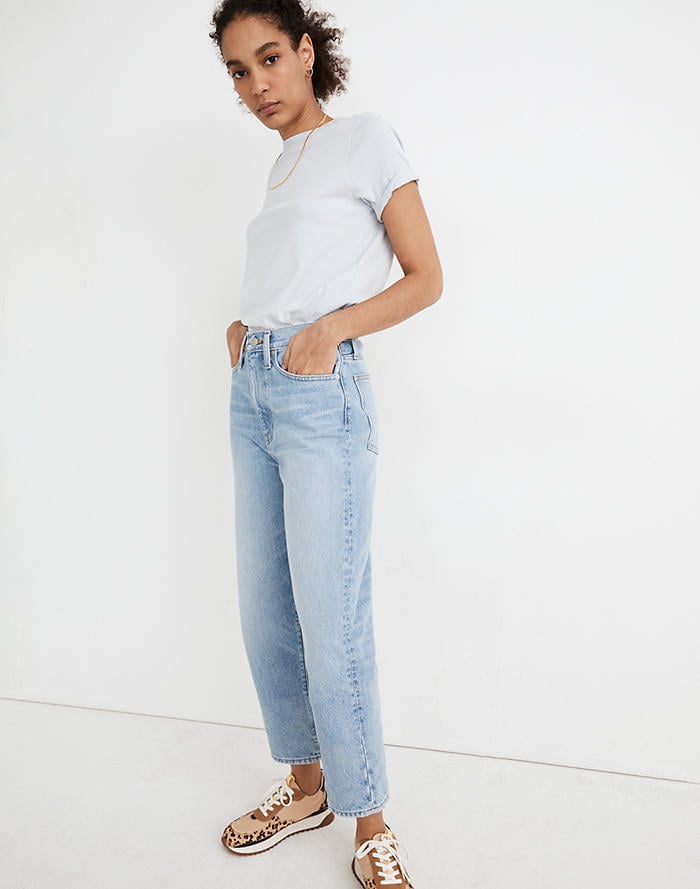 Madewell Balloon Jeans
For those who can't get enough of the cozy, relaxed fit of wide-leg jeans, we highly recommend this pair of light-wash Madewell Balloon Jeans ($118).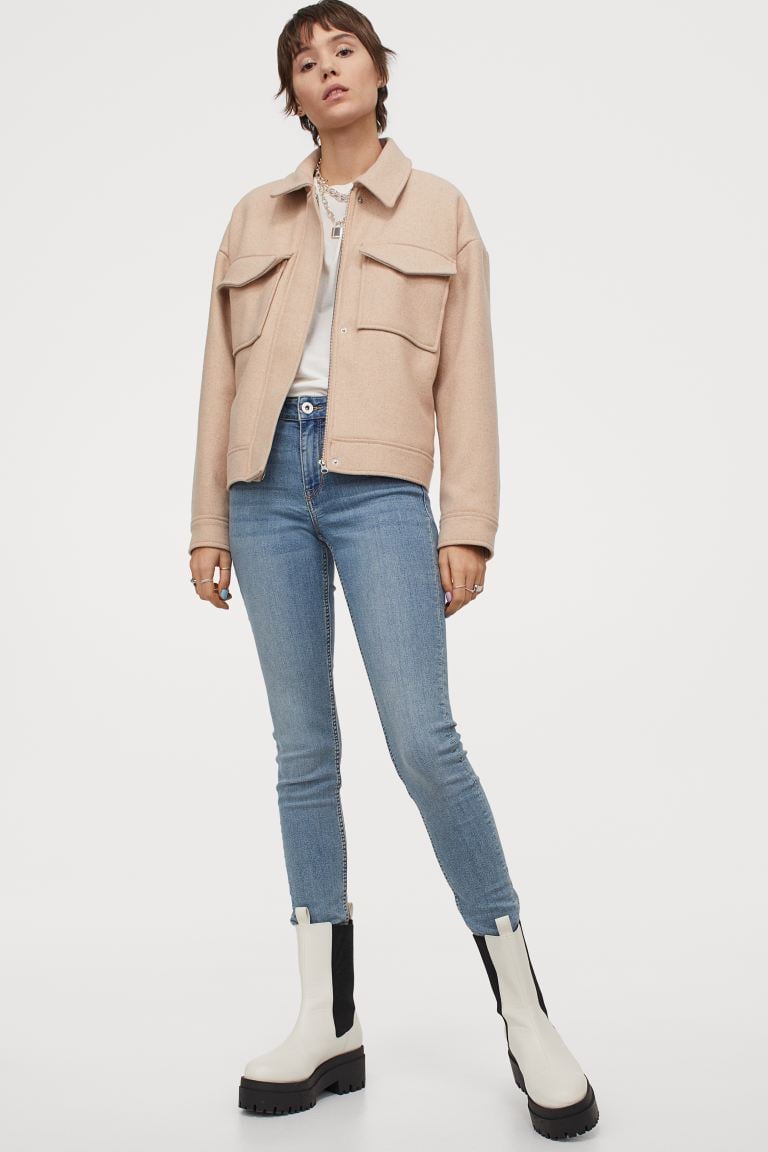 H&M Super Skinny Regular Jeans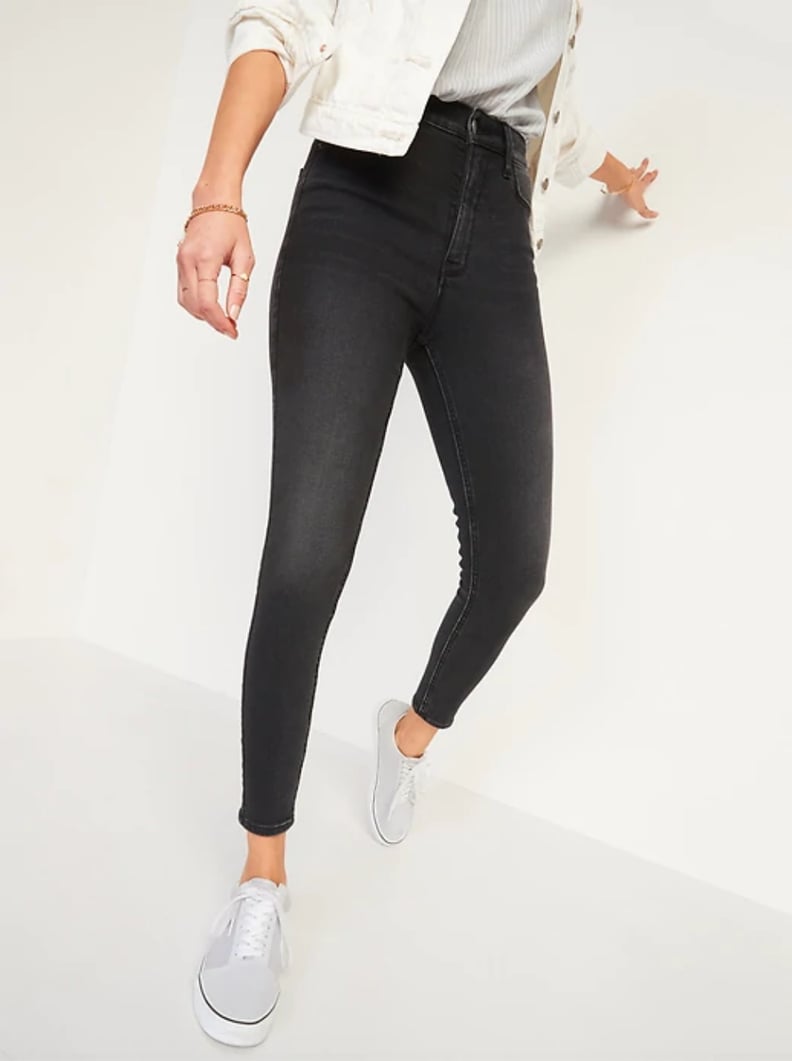 Old Navy Extra High-Waisted Rockstar 360° Stretch Super Skinny Jeans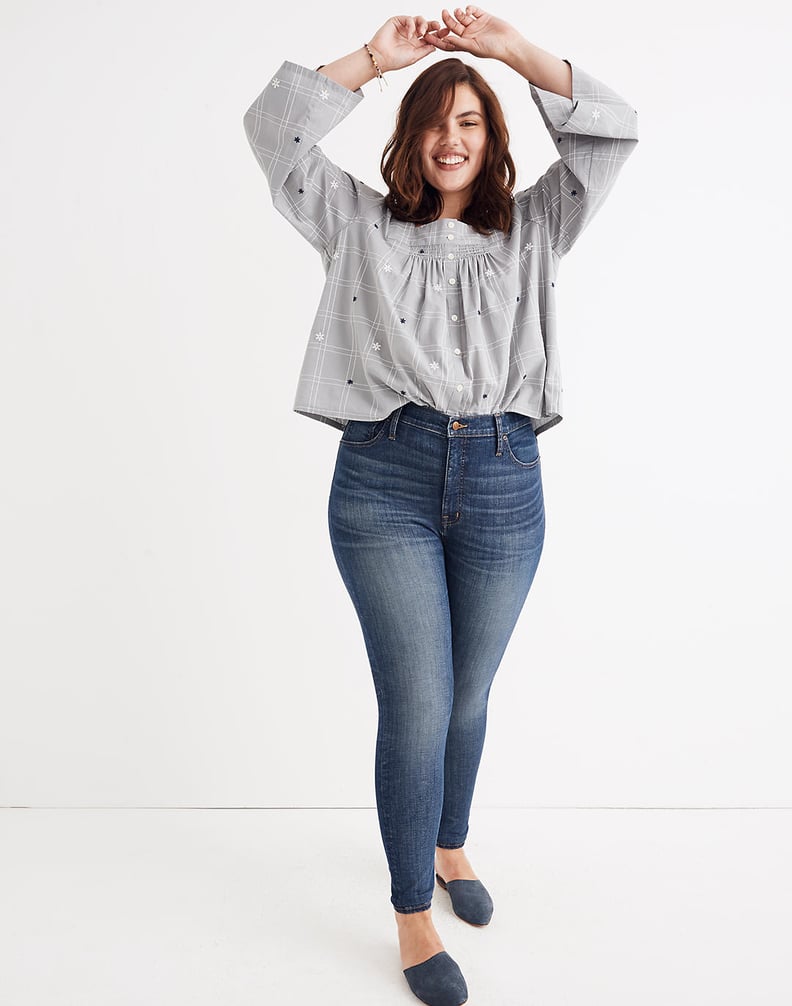 Madewell High-Rise Skinny Jeans: Adjustable Edition