Gigi Hadid glided gracefully into the H&M x Coachella party with Cody Simpson by her side. Her full H&M ensemble was perfect: a striped caftan dress that she embellished with a beaded tie-front belt and a complementing turquoise statement necklace. Suede brown booties let her design take center stage, and a metallic bag played up her glow. In less than three seconds, we could tell that Gigi isn't only queen of the runway, but also queen of the desert.
We had to catch up with everyone's favorite on-the-rise It girl and learn all her style secrets. Trust us when we say you'll be surprised by what we found out. Read on to get the lowdown on Gigi's flawless Coachella look — from her idea of the perfect outfit to what's in her bag — and the one festival trend she wishes would die.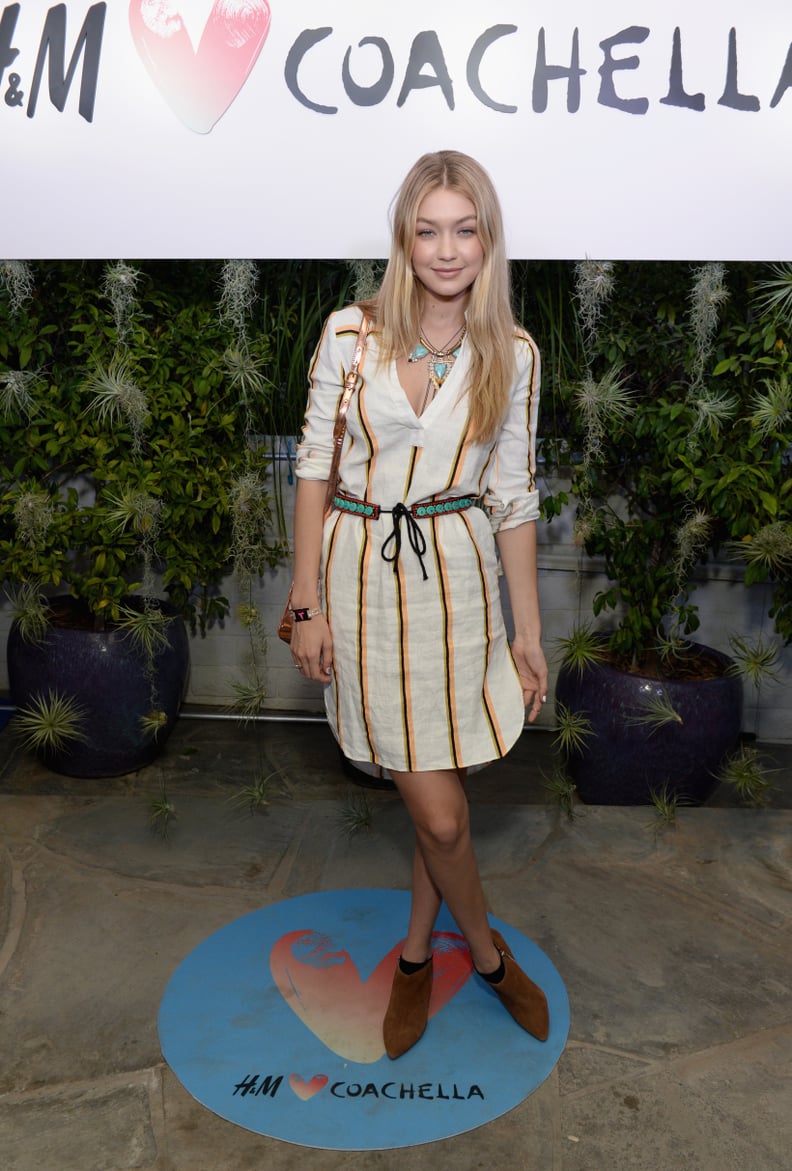 The Magic of Coachella, According to Gigi Hadid
"It's the first year I'm here with my boyfriend, so that's really special. It's always something I look forward to. It really takes me away. On Jan. 1, I always book out Coachella weekend. It's the one weekend that I need off. I even work on my birthday, but I do not work on Coachella weekend. There's no better feeling than being here. Everyone's happy. Everyone's excited. It's a beautiful feeling.
"I know it's so cliché, but Drake's a friend of mine, and I can't wait to see him. I know that's kind of, like, 'basic b*tch.' He kind of thrives in places where people don't expect him to, so I'm excited to see him."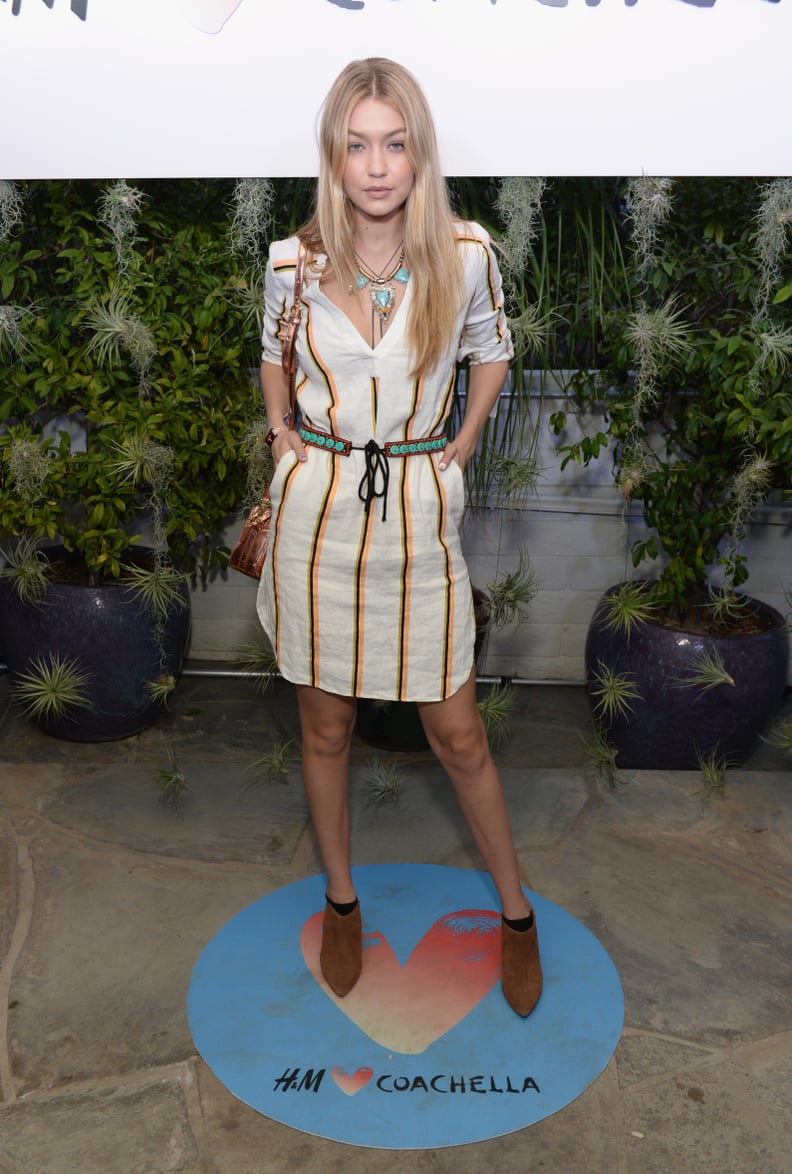 Gigi's Perfect Coachella Look
"Comfortable stuff. This is my fourth year of Coachella, so I've been through the days where I wear the wrong thing and it's not good. So now I know what I'm going to be comfortable in. It's always like light fabrics, something that can transition easily from really hot daytime weather to when it gets colder at night."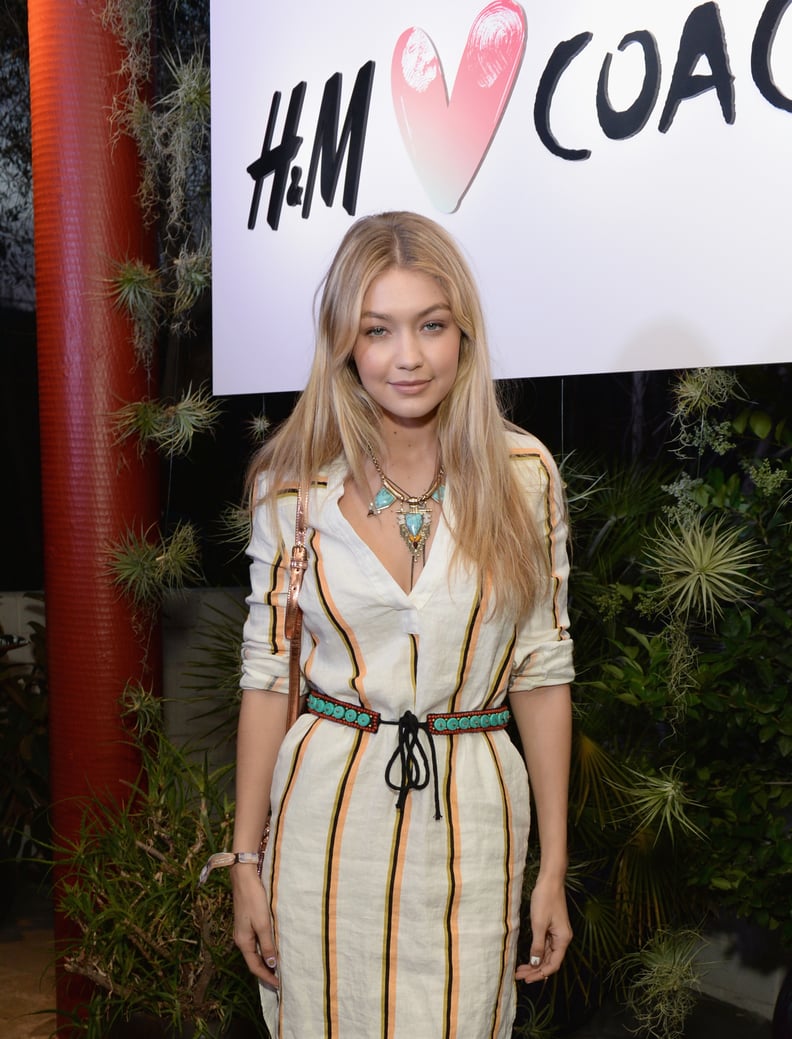 Why She Loves H&M
"I feel like H&M is such a good brand for basic pieces. The pieces that people are, like, 'Oh my God, I love that. Where is it from?' And when you say, 'H&M,' they're, like, 'Really? That's crazy!' The second I walked out in this outfit, everyone was, like, 'What are you wearing?' I was, like, 'It's all H&M,' and they didn't believe me. It's everyone's place to shop where they can look cute, and I'm all for affordable things. I don't think you have to pay a lot of money to look cute."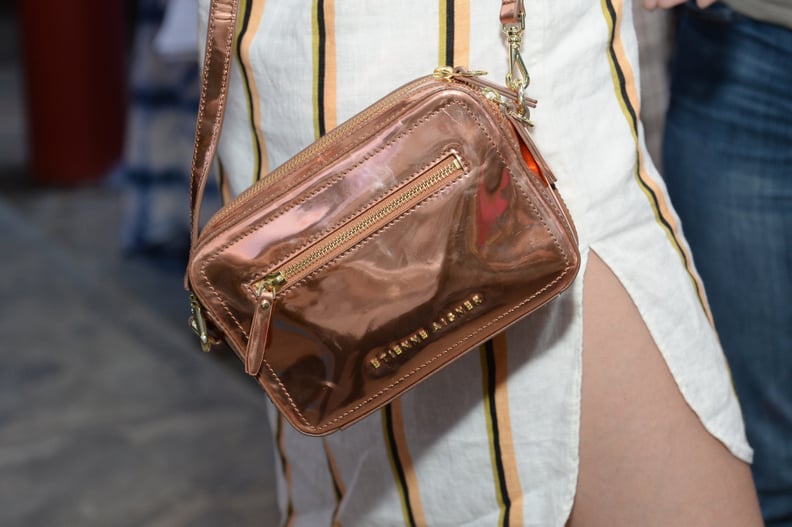 What's in Gigi's Coachella Bag?
"My wallet, my disposable camera, matte café lip color, Advil because I always get headaches when there's loud music, and Waxelene lip balm."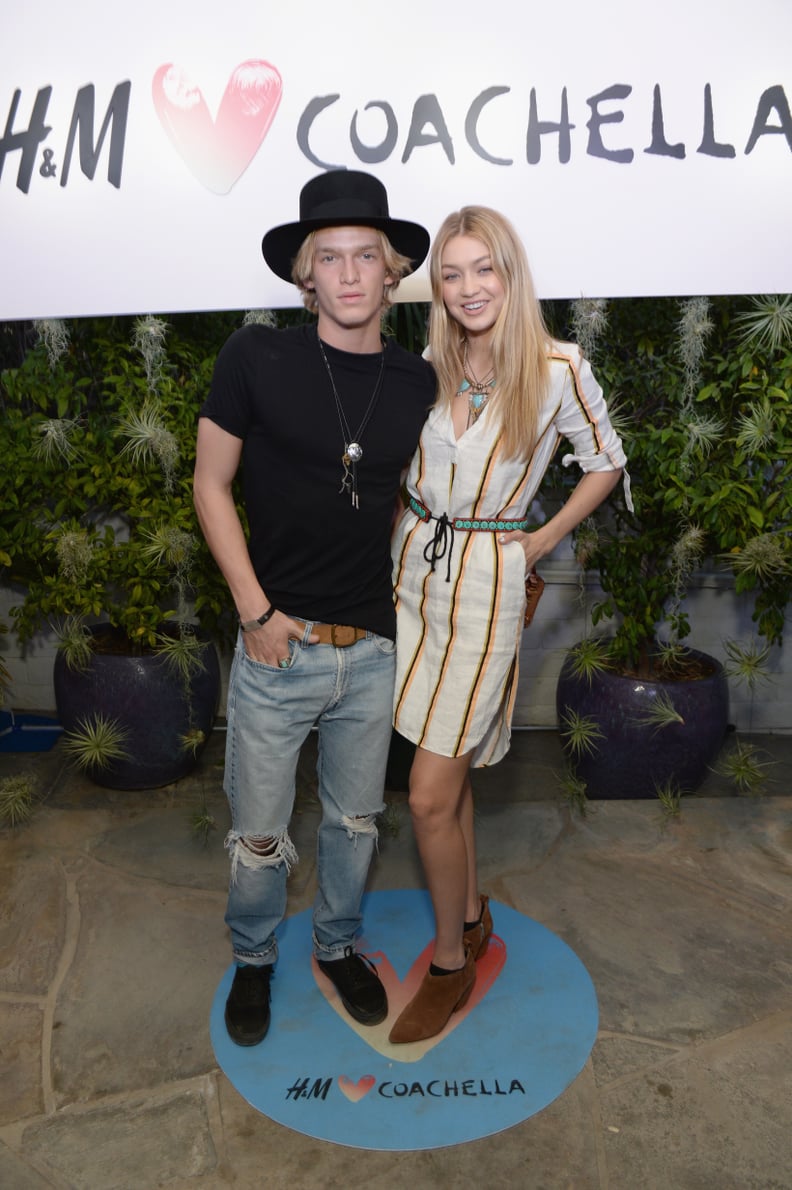 Why Gigi and Cody Simpson Are a Power Couple
"We're complete opposites when it comes to going to stuff together. I'm the one that's planning everything. I have everything planned out, like I know exactly how far the hotel is from the party and from the festival, and he's, like, 'Babe, chill.' So he gets the chill out of me, and I organize. That's why he brings me on tour probably, because I organize him."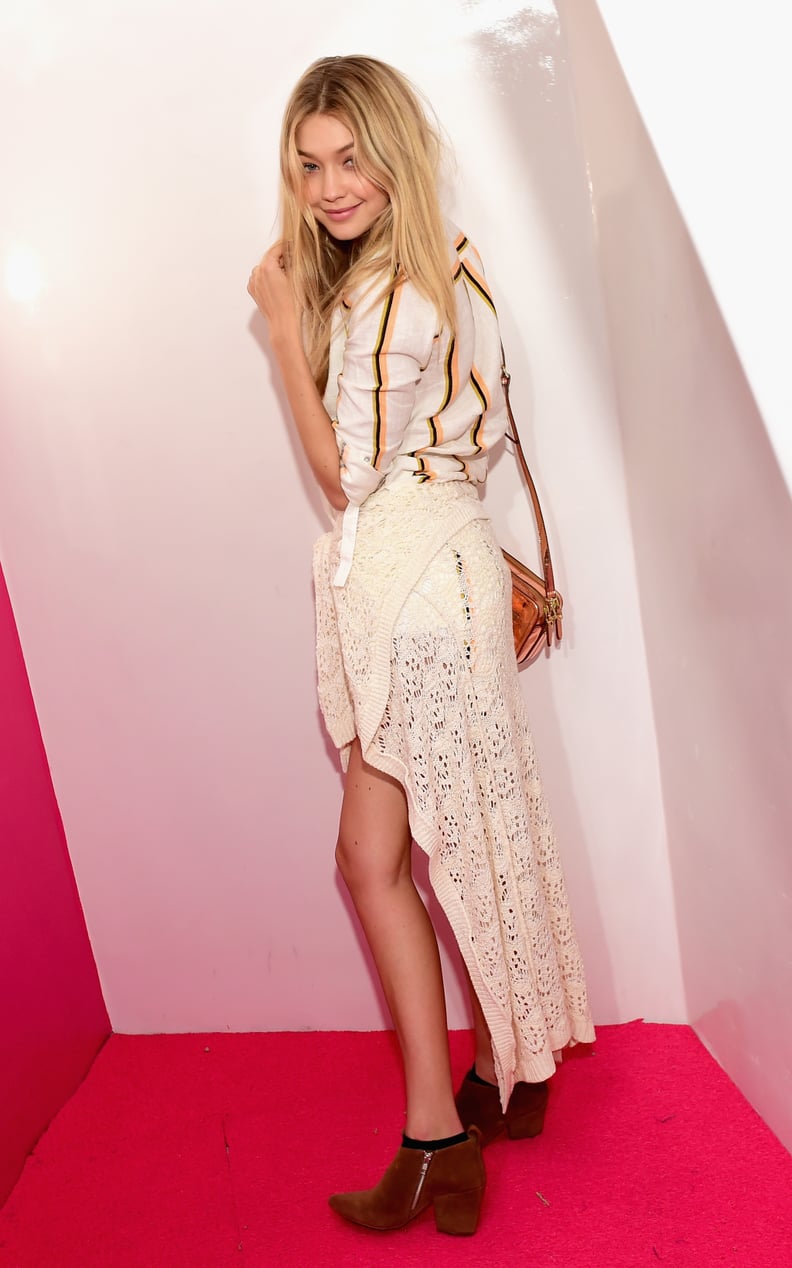 The Festival Trend Gigi Wishes Would Die
"Oh God, I'm kind of over flower crowns. It's really controversial, but I just feel like, unless you're making a fresh flower head crown . . . "