The Grammys red carpet is typically known for hosting award season's wildest, most risk-involved looks. And although the 2022 awards ceremony still brought out some creative ensembles, from Billie Eilish's architectural Rick Owens trench coat to Chlöe's sequin Valentino number complete with a matching cape, this year's red carpet also saw the unexpected addition of a more demure, classically Old Hollywood accessory: opera gloves. At least eight Grammy-goers wore gloves of some variety, including Saweetie, Dua Lipa, Olivia Rodrigo, Kourtney Kardashian, Billy Porter, Allison Russell, DJ Millie, and Emonee LaRussa.
Saweetie and Porter had a matching style moment as they both wore fuchsia gloves from Valentino's recent memorably monochromatic collection. Rodrigo, meanwhile, built upon her goth-inspired Vivienne Westwood gown with black opera gloves, which she topped off with a playful pink statement ring. As with many red carpet trends, Beyoncé did it first: you might recall that she wore leather gloves with her Schiaparelli minidress to last year's award show. Could this be a sign to stock up on opera gloves for the upcoming wedding season? We'll leave that up to you to decide, but for now, get inspired by all the style stars who incorporated gloves into their looks at the 2022 Grammy Awards.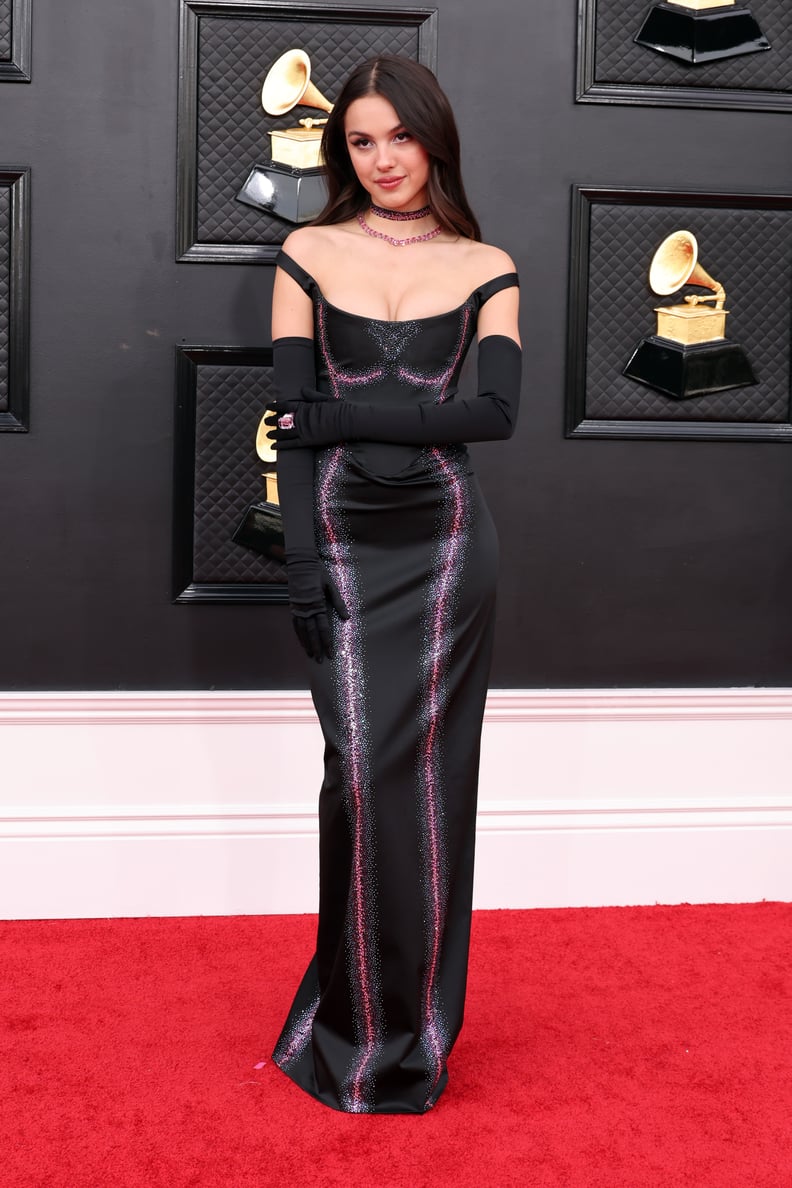 Olivia Rodrigo Wearing Gloves at the 2022 Grammys
Kourtney Kardashian Wearing Gloves at the 2022 Grammys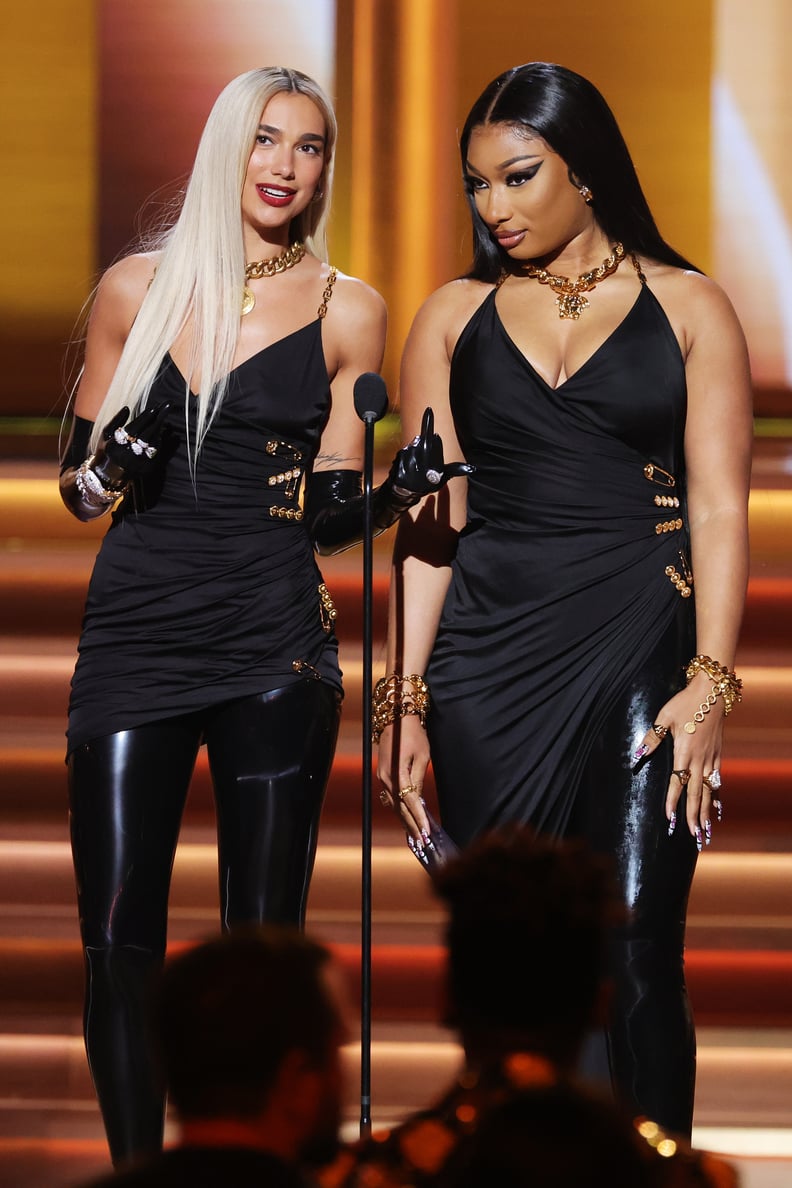 Dua Lipa Wearing Gloves at the 2022 Grammys
Dua Lipa matched with Megan Thee Stallion in Versace as they presented the award for best new artist. Lipa differentiated her look with elbow-length latex gloves.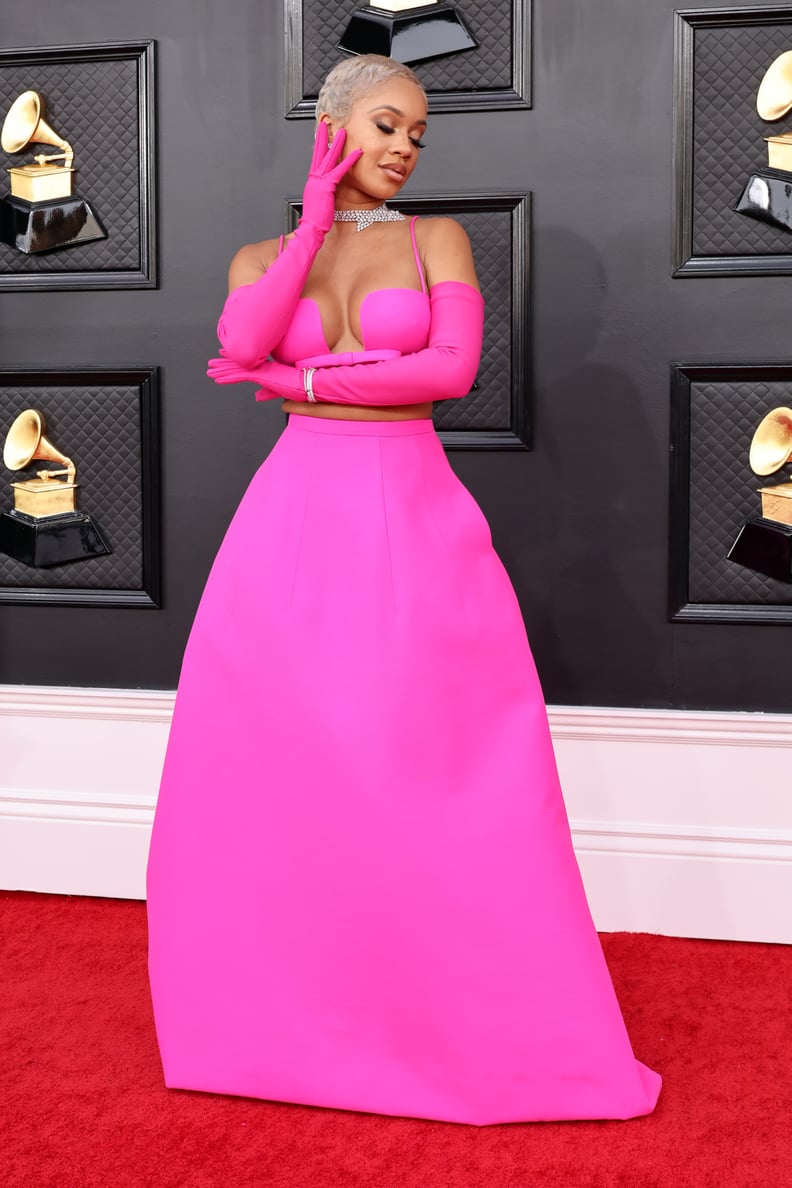 Saweetie Wearing Gloves at the 2022 Grammys
Allison Russell Wearing Gloves at the 2022 Grammys
Canadian singer-songwriter Allison Russell wore a floral Del Core dress with sheer red gloves.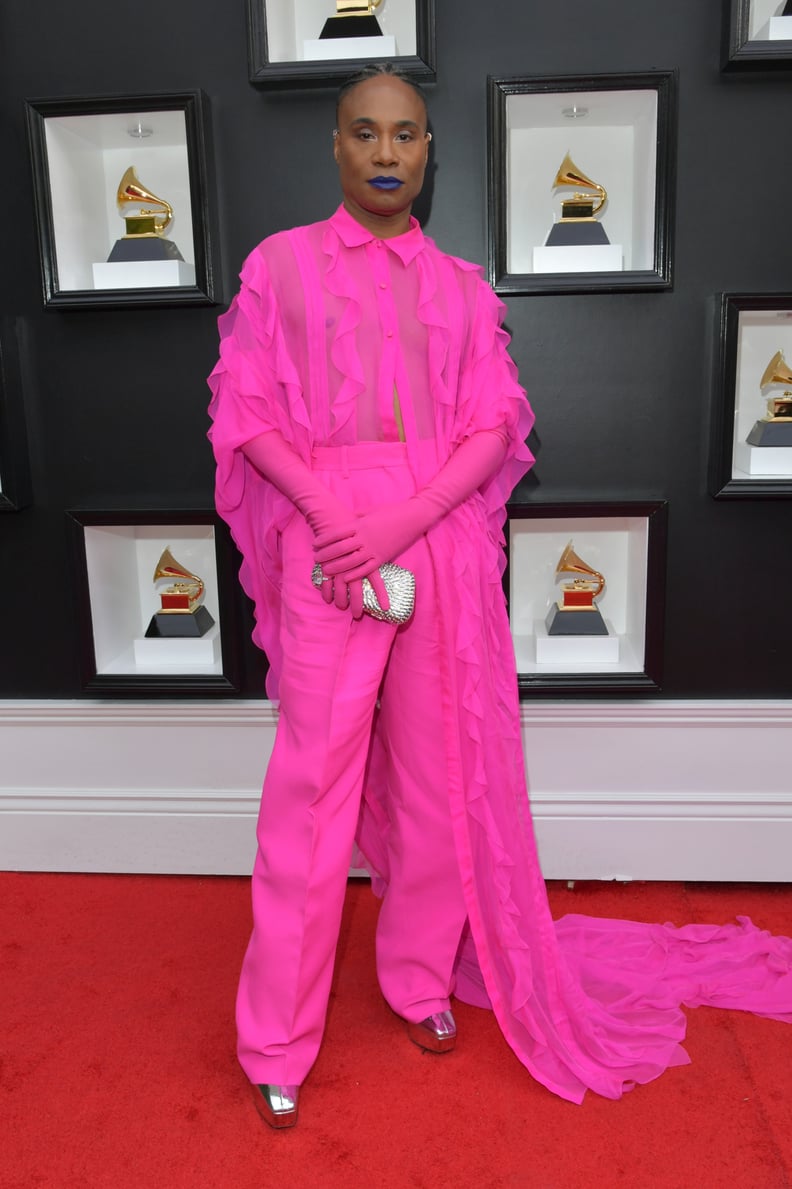 Billy Porter Wearing Gloves at the 2022 Grammys
Billy Porter wore a fuchsia floor-length blouse, trousers, and gloves, also from Valentino's fall 2022 collection.
DJ Millie Wearing Gloves at the 2022 Grammys
DJ Millie attended the award show wearing a strapless black minidress, which she paired with lace gloves, a Burberry bag, and strappy sandals.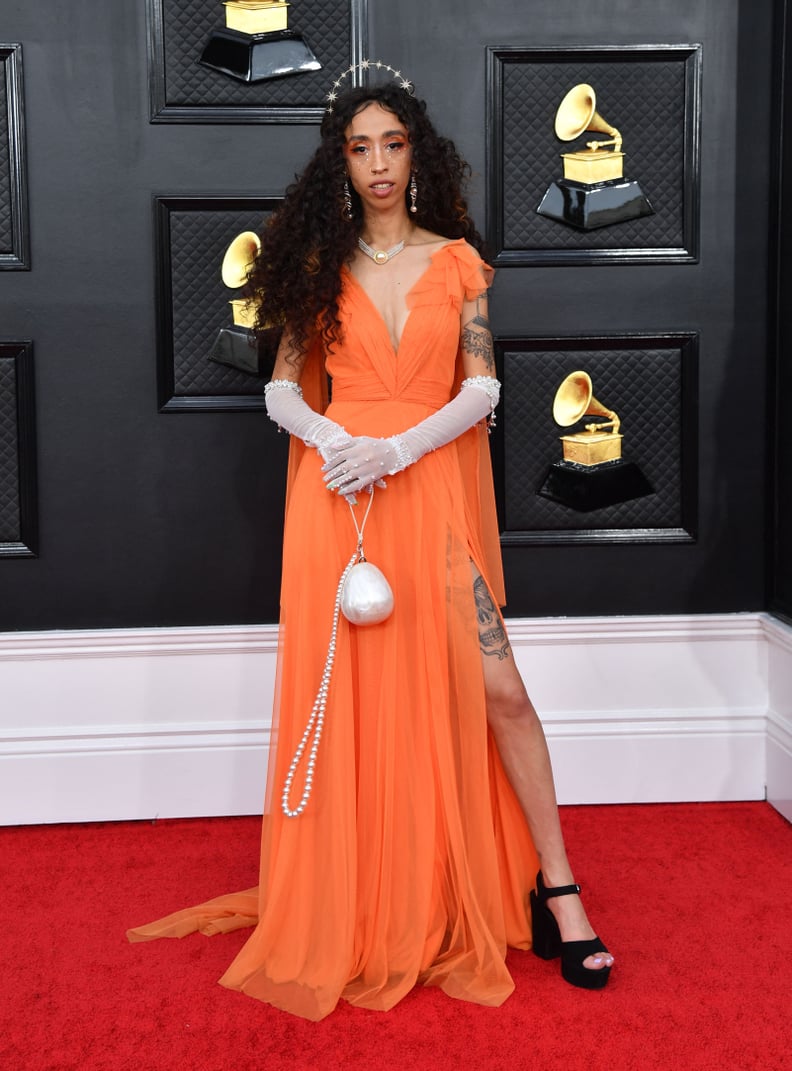 Emonee LaRussa Wearing Gloves at the 2022 Grammys
Digital artist Emonee LaRussa walked the red carpet wearing an orange gown and sheer white gloves with pearl embellishments.