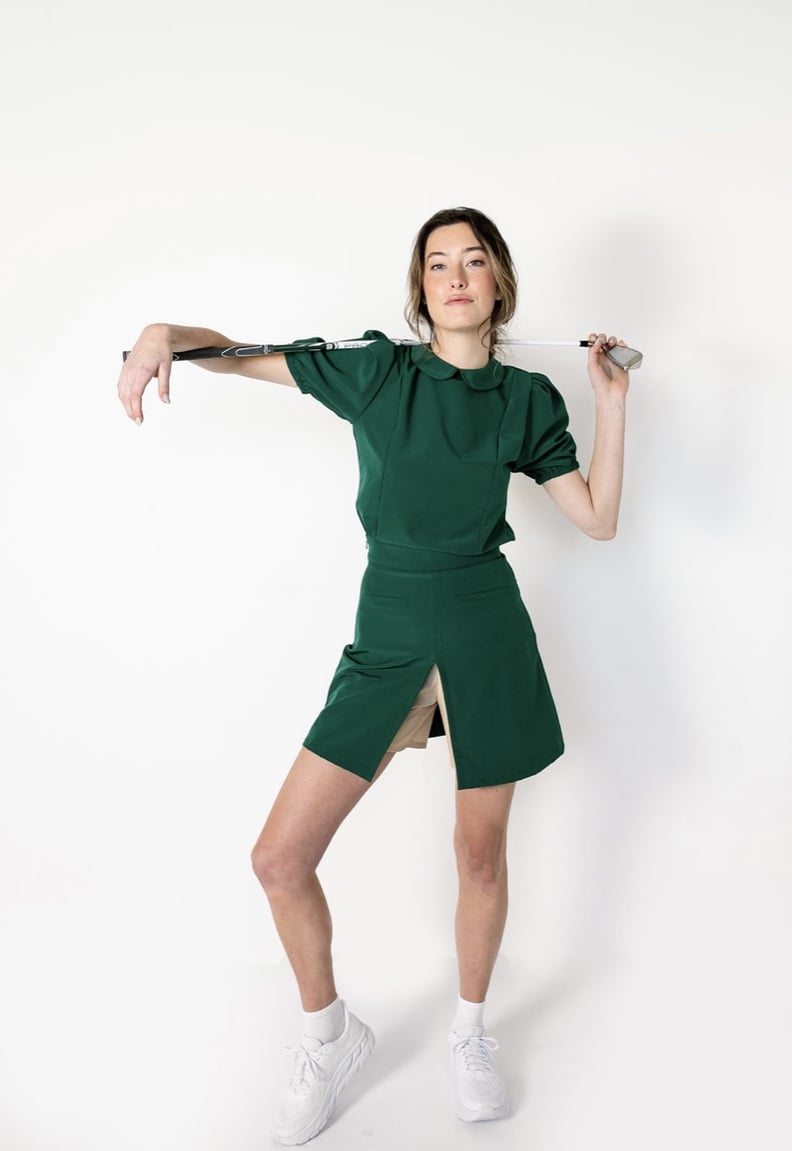 Byrdie Golf Social Wear
Byrdie Golf Social Wear
As POPSUGAR editors, we independently select and write about stuff we love and think you'll like too. If you buy a product we have recommended, we may receive affiliate commission, which in turn supports our work.
First there was normcore, the 2000s-era trend of decidedly blasé basics (think: a button-down tucked into jeans, Jerry Seinfeld-style). Then came gorpcore, characterized by functional outerwear like puffers and fleeces. And now there's "golfcore." Coined by Nylon earlier this year, the term is defined as somewhere between "tennis-chic" and "Larry David at the country club." But the look is not relegated to people who play golf or affluent cis white men in what historically has been considered one of the least diverse sports. The omnipresent classic-meets-preppy aesthetic is comprised of polos, bucket hats, pleated skirts, and sporty layers, and it's being worn by everyone from established players to Gen Z TikTokers, thanks in large part to the massive growth golf has seen over the course of the pandemic.
To give you an idea of just how popular the game has become, even after courses were temporarily closed due to COVID-19, 60 million additional rounds of golf were played by the end of 2020 versus 2019, according to the National Golf Foundation. As a result, the industry saw the largest increase of new and returning players ever recorded, including 450,000 more female golfers, and the fashion world swiftly followed suit. "We haven't seen a boom like this in the game since Tiger [Woods]," John McMullen, the director of golf at the Hillcrest Country Club in Los Angeles, told POPSUGAR.
As far as the explosion of golfcore goes, the fashion set credits a collective nostalgia. "Golfcore is in right now because the pendulum is swinging back to the classics," said Rowing Blazers founder Jack Carlson. "What was once considered stuffy and out of touch is now presented in a fun, real, relevant, no-bullshit way." In addition to the buzzy brand's thoughtfully reconstructed Ivy League-inspired designs, emerging labels like Byrdie Golf Social Wear, Malbon Golf, and Whim are redefining golf style with retro prints and streetwear. Byrdie Golf Social Wear founder Rachelle Williams noted that golf carries with it "a vintage nod that's getting women excited about the sport again."
Alas, fashion trends come and go. To be sure of golfcore's staying power, we turned to the experts. Here, Michelle Wie West, Jena Sims, Megan Heaton, Amanda Balionis, and Paige Spiranac share their candid thoughts on the burgeoning trend. Then keep reading to shop some of our favorite golfcore pieces for yourself.
Michelle Wie West, Professional Golfer
"I might be biased, but golf is such a great sport, and I'm so happy to see it finally crossing over into the mainstream, especially with the pandemic. When I was a junior golfer, most of my clothes were men's because there weren't really any cool female golf lines. The sport has gotten a lot edgier, and I think the fashion is definitely following. Companies like Nike Golf have done so much to reinvent traditional golf wear and put equity into the women's category. Athleisure has become such a big part of fashion culture too. There are a lot of times where I'll wear golf pants and not change out of them before going grocery shopping or out to lunch — it's a nice in-between that looks like a pant, but feels comfortable. And it doesn't stick out as uber-country-club-esque. If my daughter decides that she wants to play golf, I hope there are endless options for her, whether that's fashion or accessibility to courses and tee times and equipment."
Jena Sims, Actress and Model
"Personally, I love golfcore. I'm not preppy by any means, but I'm always looking for something to wear to the tournaments that's cute and conservative-looking. I don't play golf, but by the same token, I wear yoga pants and I don't do yoga. It's preppy and sporty and feminine and girly — campy without being too over the top. You're not actually wearing golf shoes in public or anything like that. Golf is definitely getting more trendy on the whole — I've seen tons of girls taking lessons on Instagram and becoming more interested in the game. It's not my thing at all, but I love the fashion!"
Megan Heaton, Influencer
"Golf can be intimidating for women because it's such a male-dominated sport, not to mention stuffy and high-maintenance. There are a lot of rules, and you can piss a lot of people off by being loud, not playing at pace, or dressing inappropriately. In terms of clothes, men have way more options; for girls, everything is so predictable and boring. You go into a clubhouse and see floral prints that are so loud and extra. Thankfully, now that golf is becoming popular again, the outfits are cuter. You have the oversized polo with a sweatshirt draped over the shoulders and the matching tennis skirt. The style is very vintage, but also up-and-coming. It gives me Princess Diana vibes. Moving the needle for females in the golf world is really huge for me. I hope more of them pick up a club and actually try to swing. Even if you're not making contact, just give it a go. It's not so much about how good you are — it's more about how you look. It shouldn't be so much about tits and ass either. I want to elevate the style so it looks super polished, but trendy at the same time. I think that's finally starting to happen."
Amanda Balionis, CBS Golf Reporter
"If you didn't grow up in the golf world, the perception of what's acceptable and unacceptable to wear on the course is jarring and sometimes stupid. It cracks me up that the golf hoodie is considered controversial because the old guard hates it and the new guard loves it. Golfcore is the crossover that this sport really needed. The more people coming from the outside with no real understanding of the dos and don'ts means more breakdowns and breakthroughs that'll make the game more accessible. When I think of cool golf clothes, they're the pieces that fit on and off the course. That's what made athleisure cool — how many times have you put on leggings and not gone to the gym? With fashion in general, I think people want versatility. Let's be honest, if I'm buying an expensive golf sweater, I want to be able to wear it to happy hour too. We've been talking about ways to make the game cooler, and the fact that golfcore is finding its way to the masses is a really amazing first step, whether you play golf or not. You can still look sporty and on-trend for the golf course, but not necessarily go to the golf course."
Paige Spiranac, Influencer and Former Professional Golfer
"My stance has always been that you need to loosen up the dress code for more people to get involved in the game of golf. People are wearing more casual attire because it's what they already have in their closet. I wore athletic wear on the course for most of my career with a lot of pushback. It's a bit unfair that the dress codes are so strict on the courses when people just want to go out there and have a good time — that's what golf is about. It's cool to see the transformation of golf fashion on Instagram and TikTok, with young girls wearing sweater vests and tennis skirts and polos. It's classic and it's fun and I think it really flatters everyone's shape. You can also mix and match certain pieces to fit your style. I consider myself more athletic than preppy, but I do love a nice pleated skirt. I hope golfcore stays in style!"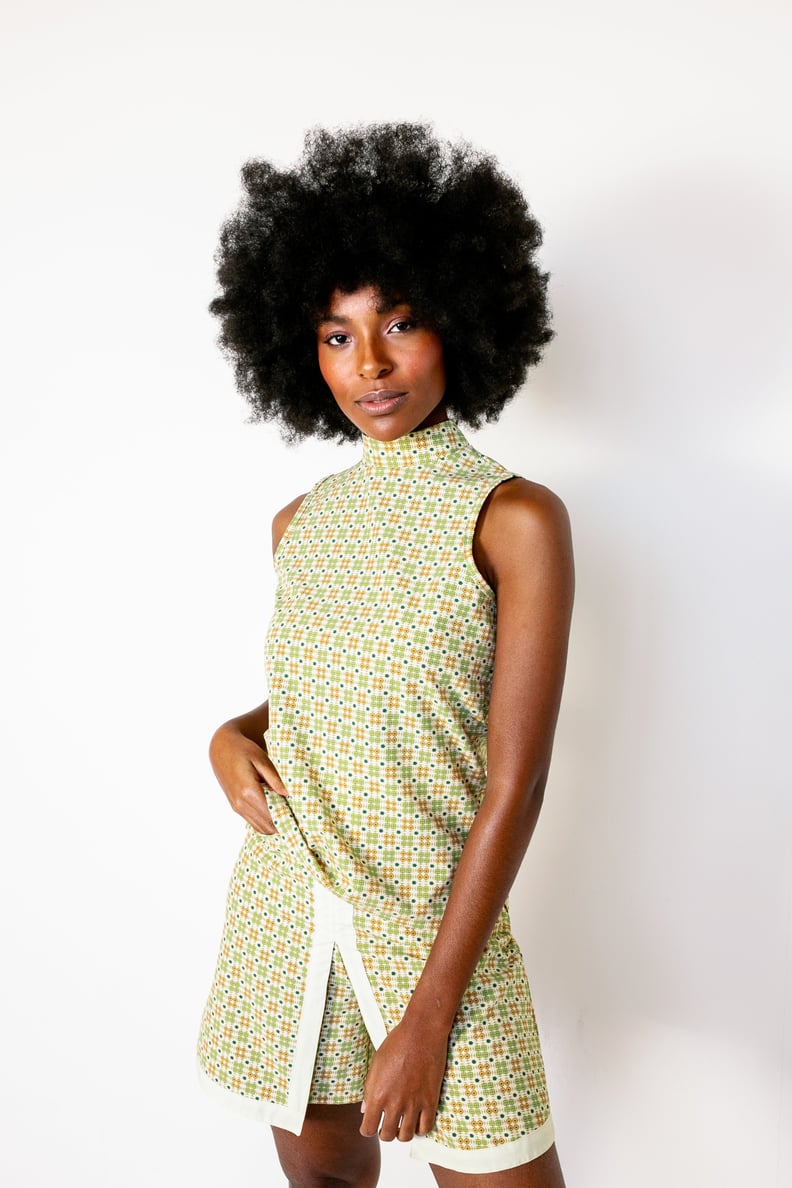 Byrdie Golf Social Wear Mock Neck Top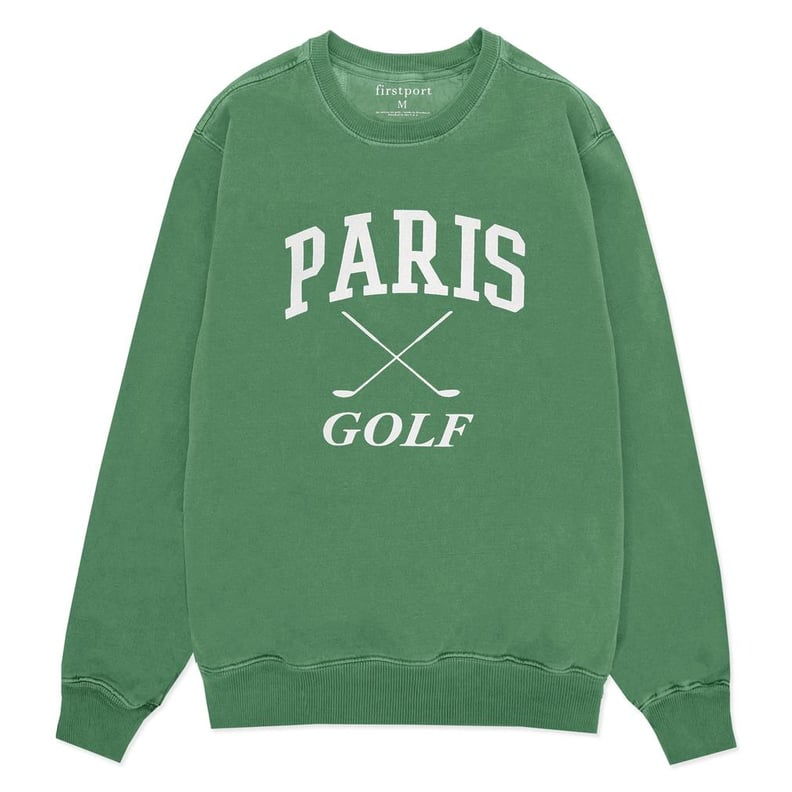 Firstport Paris Golf Crewneck Sweatshirt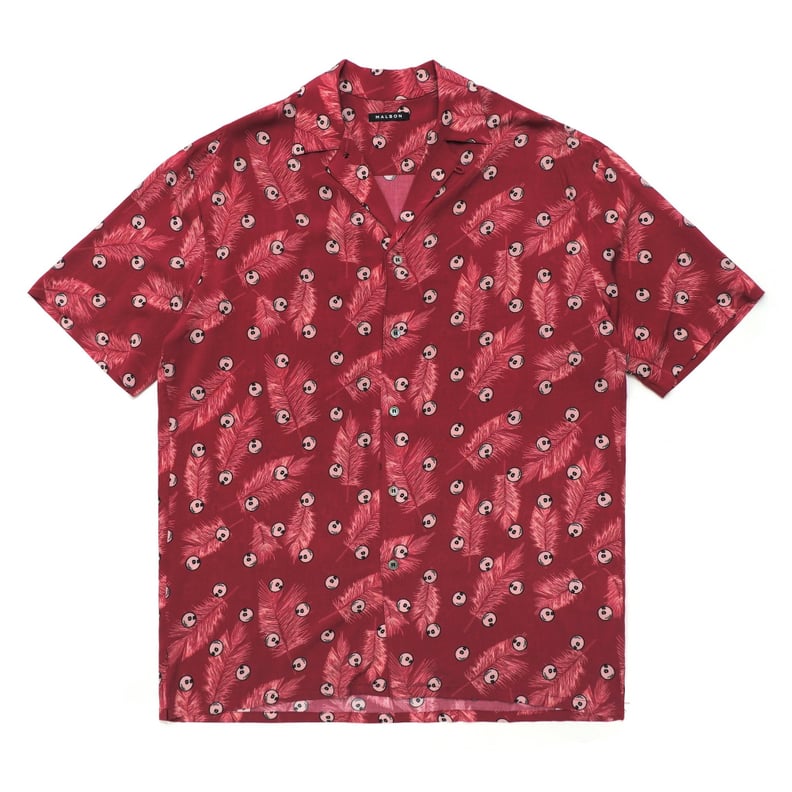 Malbon Golf Fisher Shirt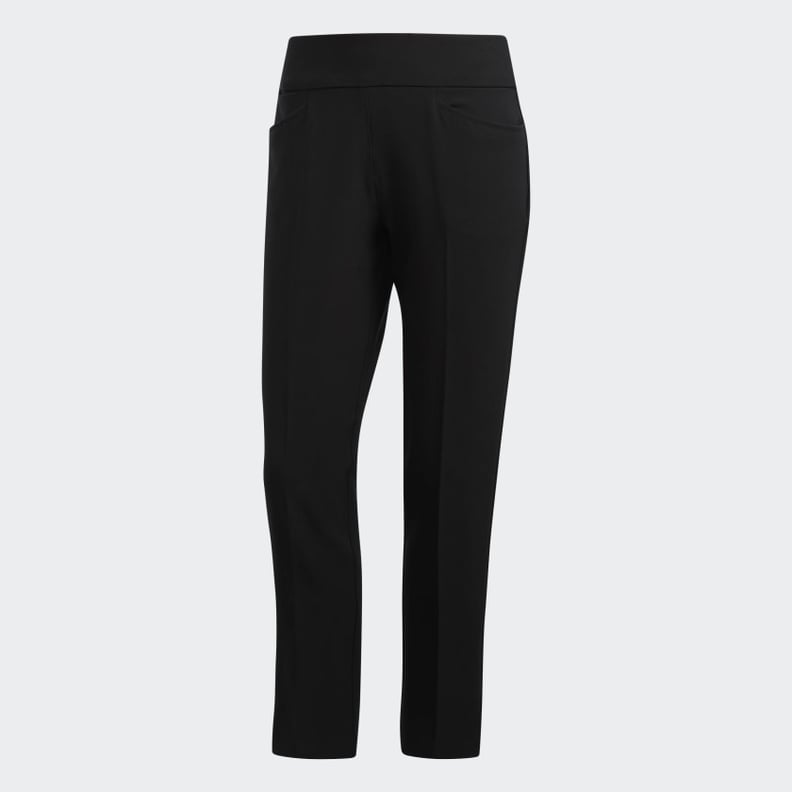 Adidas Ultimate365 Adistar Cropped Pants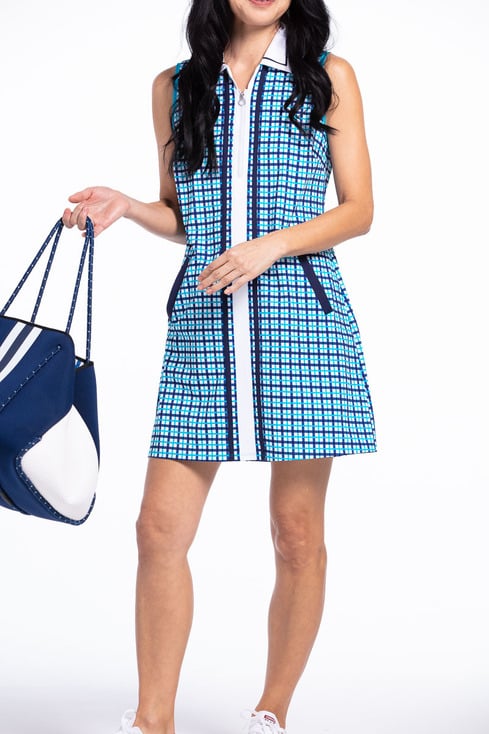 Kinona Prepped to Par Sleeveless Golf Dress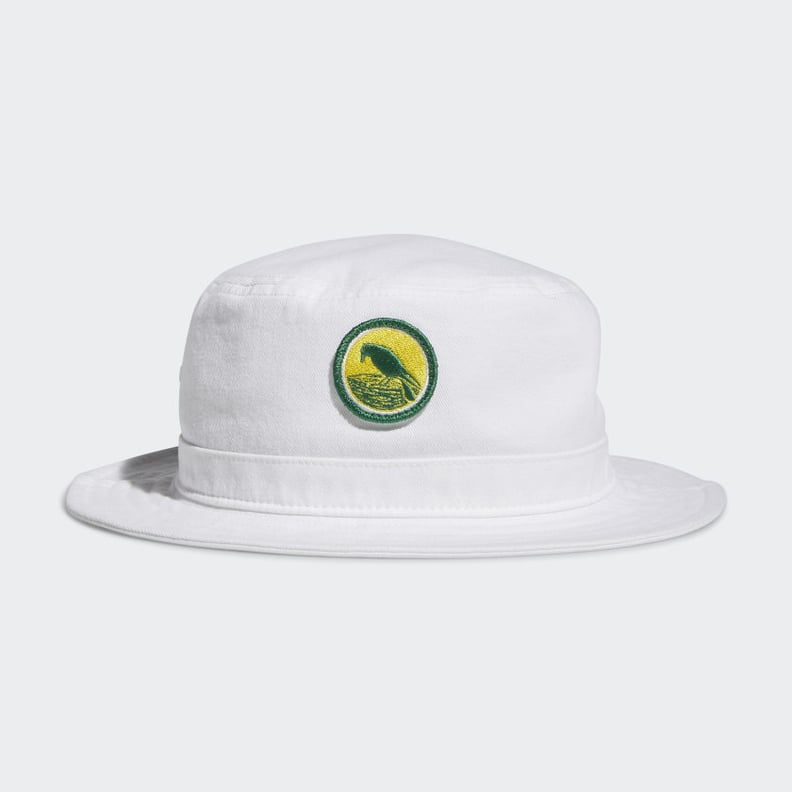 Adidas Limited Edition Bucket Hat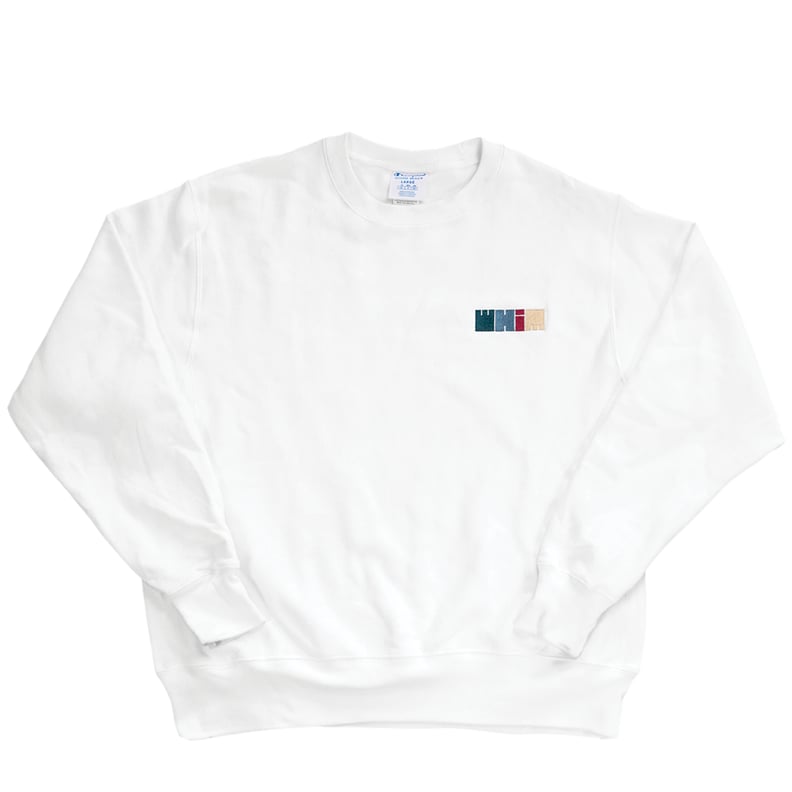 Whim Embroidered Champion Reverse Weave Sweatshirt