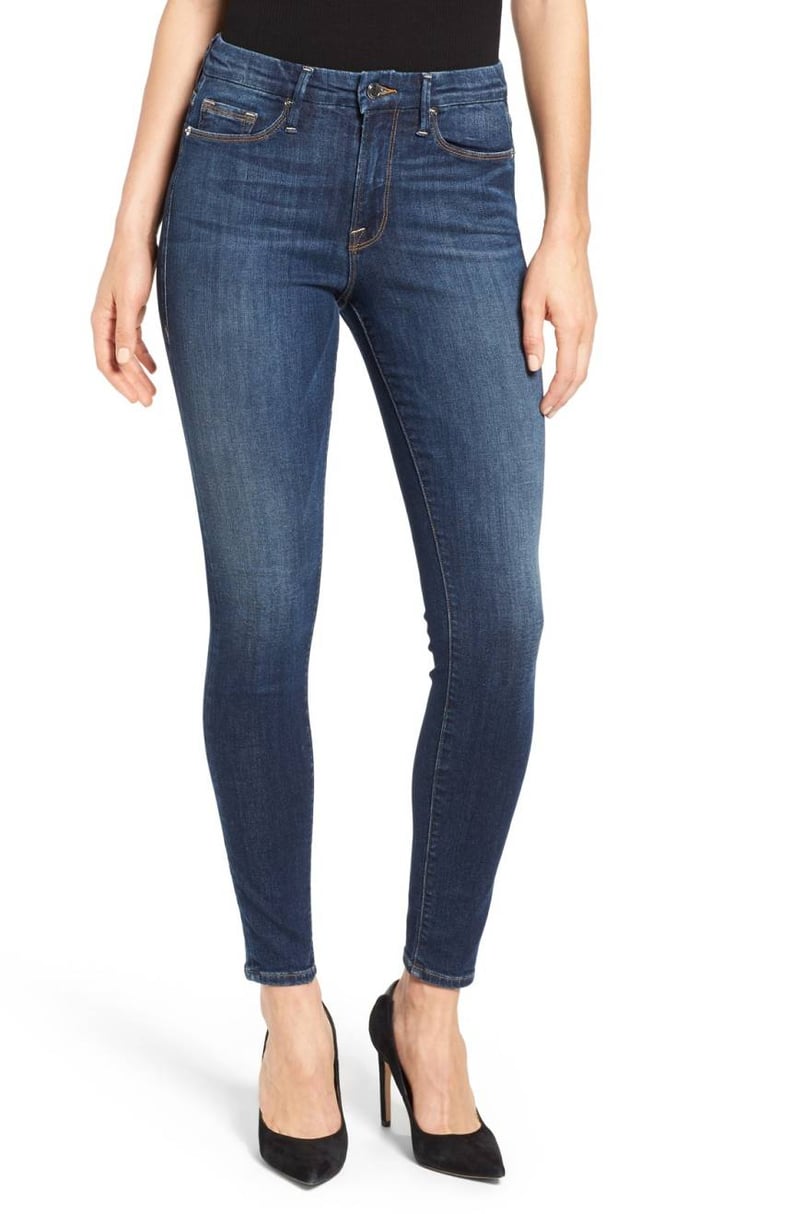 Nordstorm
Nordstorm
As POPSUGAR editors, we independently select and write about stuff we love and think you'll like too. If you buy a product we have recommended, we may receive affiliate commission, which in turn supports our work.
I'm a shopping editor, and I hate shopping for jeans. They have a unique way of drawing out every insecurity I might have and can turn an ordinary day into a sinking pit of despair. Sounds dramatic, I know, but that's how much I hate the whole process. It becomes more complicated because I love the way jeans look. They can be dressed up or down and basically go with anything. For me, they're an ultimate wardrobe staple. Because of my serious aversion to trying them on, I tend to stick with classic silhouettes, so that as seasons come and go, I don't have to buy new pairs; I'm personally partial to a skinny jean.
When I first heard Khloé Kardashian was creating a denim line, I was intrigued. The Kardashian clan is known for their curvy figures, so I knew that if she was making jeans that fit her butt, they'd probably fit mine. Again, I love the look of vintage Levi's, but my denim has to have stretch. It's nonnegotiable. And when I heard her line would include every style in sizes 00-24, I was sold. I couldn't wait to get my hands on Good American's Good Legs High Rise Skinny Jeans ($159).
Guys. These jeans. First of all, they're the most comfortable jeans I've ever worn. They're stretchy and light but don't feel like leggings; I've willingly worn them on a cross-country flight. They definitely qualify as a high-waisted jean, and they keep you held in without being overly tight. The wash is the perfect shade of medium denim blue. And, perhaps most importantly, they make your butt look GOOD.
I am obsessed with these jeans. They've given me the confidence to incorporate denim into my daily wardrobe, and I'm particularly happy to support a size-inclusive label like Good American. If you haven't tried them yet, they range from classic skinny jeans to sexy lace-up styles and trendy ripped hems. There's truly something for everyone, even the jean-averse. And isn't that worth celebrating?