As POPSUGAR editors, we independently select and write about stuff we love and think you'll like too. If you buy a product we have recommended, we may receive affiliate commission, which in turn supports our work.
Hailey Bieber rocked athleisure way before loungewear became the trend, and I find myself looking to her more often for style inspiration as I try to shake up my own at-home wardrobe. On Saturday, the model made a special appearance for the Shein Together event, wearing an outfit made for a videoconference call: business on top and a party down below.
Hailey wore Shein's Neon Orange Crop Tank Top ($6) and Snakeskin Print Biker Leggings ($5) for the event, nailing the balance between expressive fashion and comfort. All too often, I tune into work meetings in a typical office-appropriate top while sneakily staying cozy in my favorite sweatpants. I think I'm ready to take a note out of Hailey's book, however, and swap the sweats for biker shorts as the warmer months approach. Oh, and for those of you doing math at home, her whole outfit comes out to an affordable $11.
Keep reading if you're interested in owning Hailey's exact ensemble — or similar items — for yourself.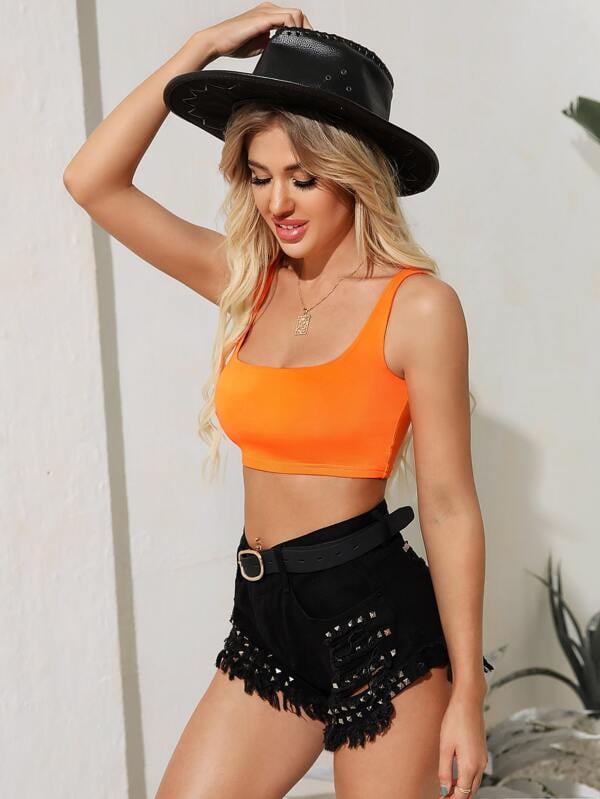 Hailey's Exact Shein Crop Top
Hailey's Exact Shein Biker Shorts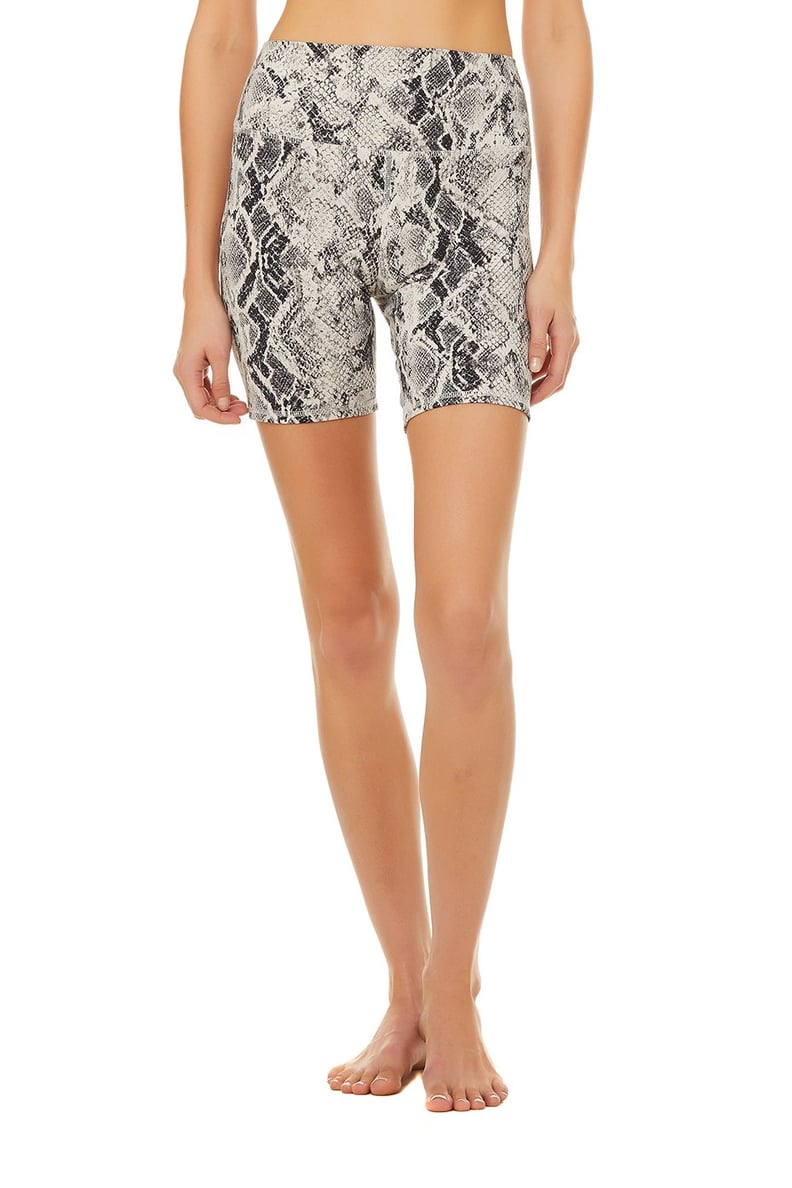 Alo High-Waist Snakeskin Vapor Short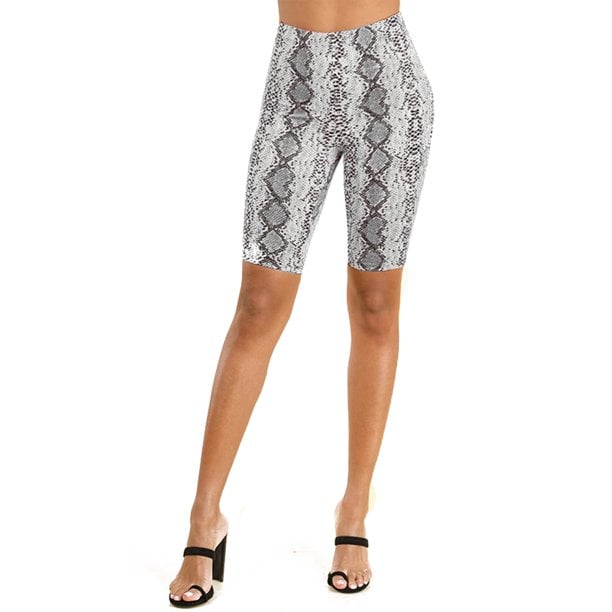 Lavra Mid Thigh High Waist Snakeskin Print Biker Shorts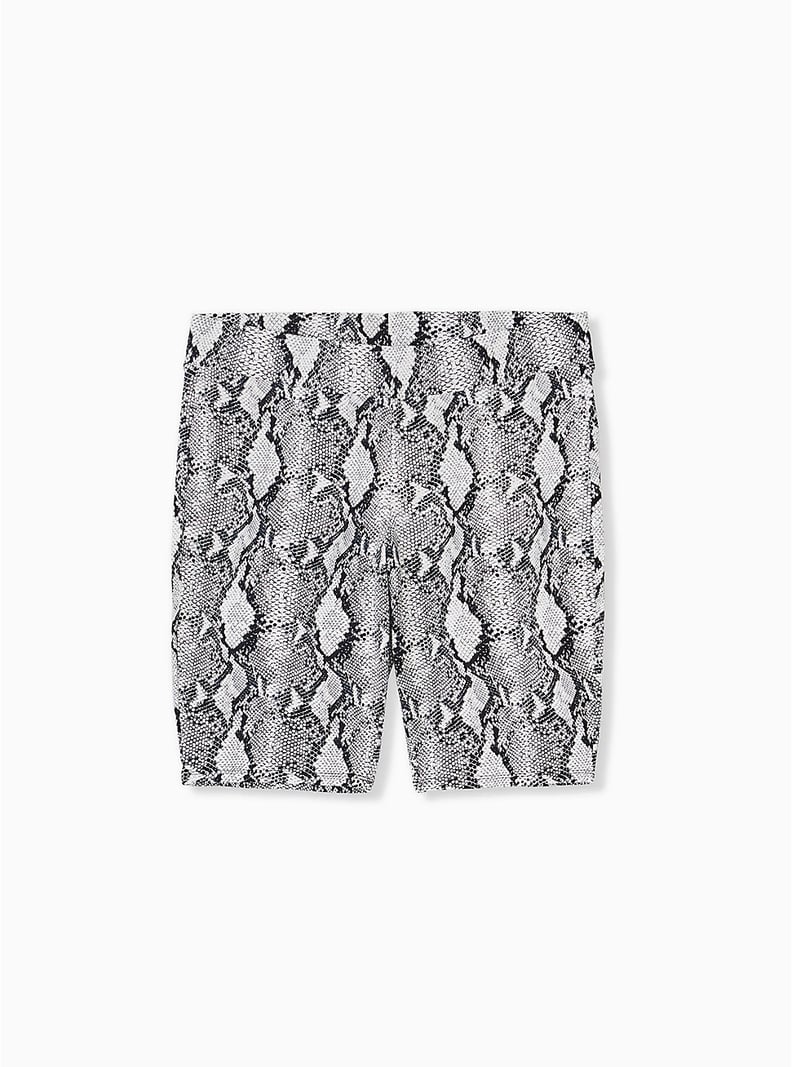 Torrid Black & White Snakeskin Print Bike Short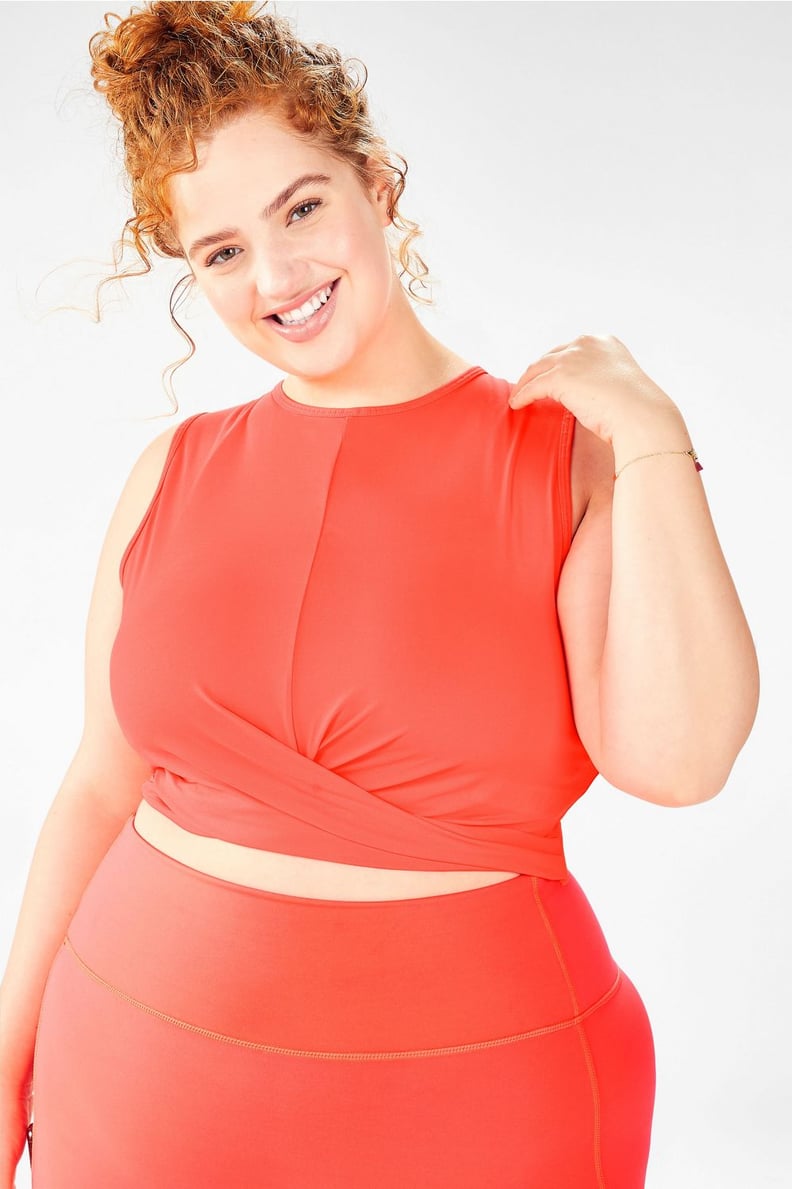 Fabletics Pia Powertouch Light Front Twist Tank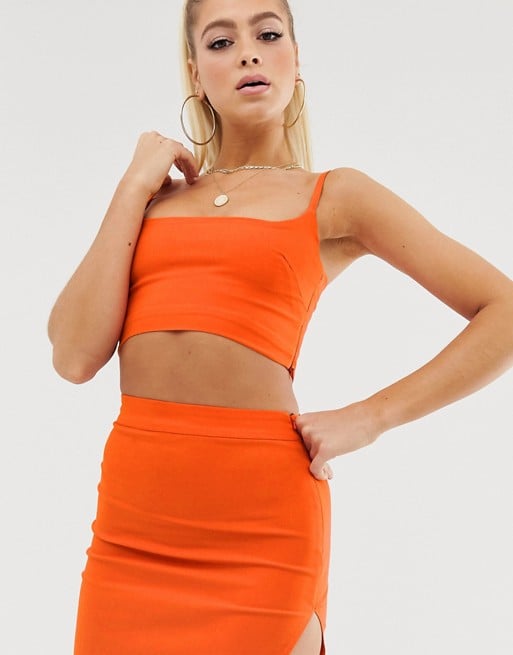 Vesper Two-Piece Crop Top in Orange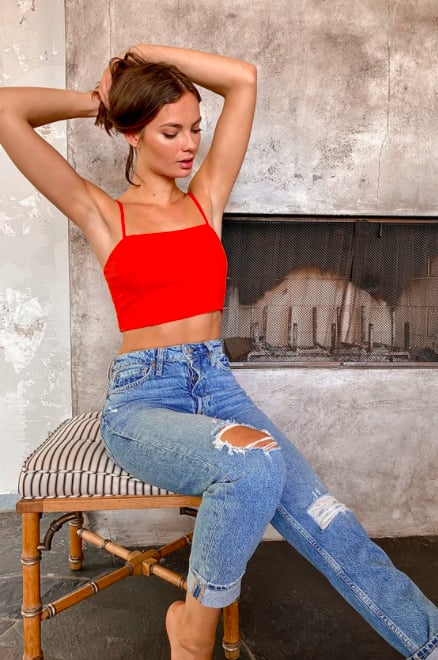 Lulus Salida Red Orange Sleeveless Cropped Tank Top