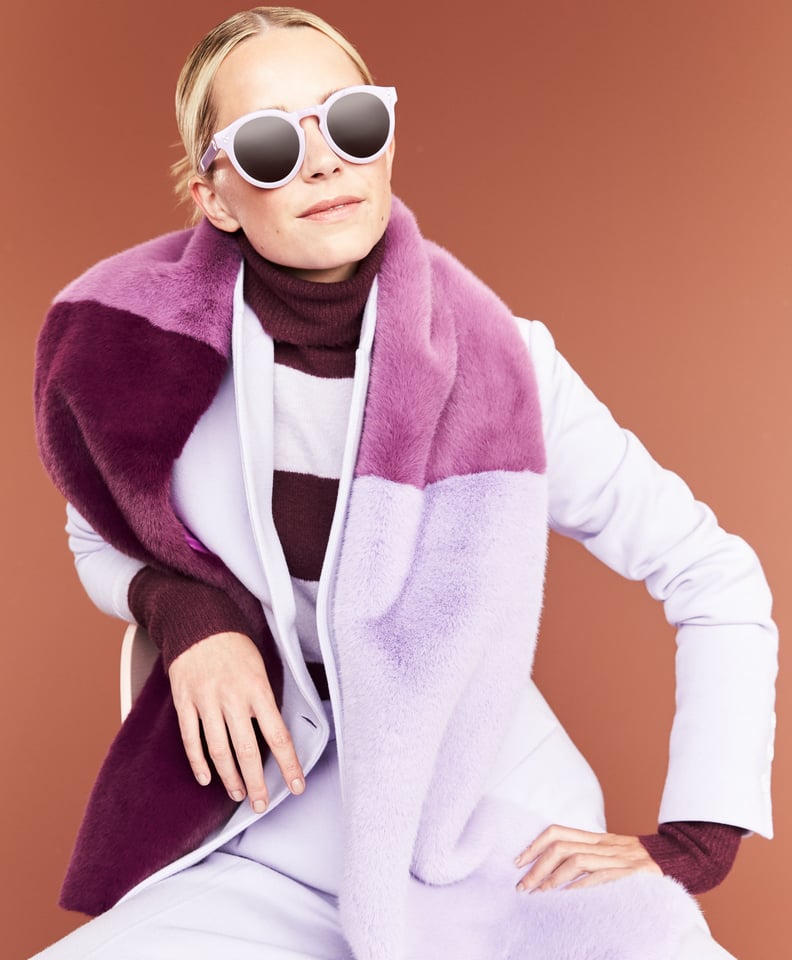 Nordstrom
Nordstrom
As POPSUGAR editors, we independently select and write about stuff we love and think you'll like too. If you buy a product we have recommended, we may receive affiliate commission, which in turn supports our work.
If you follow Blair Eadie of Atlantic-Pacific, you know that color plays a huge part in her wardrobe — there's rarely an outfit she posts that doesn't include at least three shades of the rainbow. So when she came together with Nordstrom's affordable brand Halogen to design a Fall collection, they went for what Blair describes as a "cosmetic palette . . . lilac being really powerful in the collection, which is continuing to trend out there in the market, offset with some really strong pops, so you'll see some rust and really beautiful oranges."
You may not think to coordinate all of these pieces together naturally, but Blair fronts the campaign, which she styled herself, and the way she wears everything is inspiration enough. Plus, Blair wanted to make sure the line didn't feel so expected and incorporated an element of surprise at every turn.
"I thought, 'Is there a piece in here my mom would wear?' But then, 'Is there also a piece that my most fashion-forward friend in New York would wear?' And I think that's really what I was trying to capture, is the way that I'm styling it, especially today, feels very editorial. It's very me. It's more is more. It's maximalism, which I think continues to trend. But I think when you really pick apart the pieces, there's something for everyone . . . I hope it makes you think differently about your closet," Blair told me when I visited her on set and recognized how passionate she was about the project.
While almost every piece in the range — which caps off at $249 and even includes some furry stoles and shoes — stands out to me for a different reason, I had to get Blair's two cents and find out which items she plans to pick up and 'gram first. Read on for a behind-the-scenes look at Halogen x Atlantic-Pacific, and check out an exclusive video of Blair constructing all the looks before you land on her favorite ones.
An Exclusive Look at Blair's Styling For the Halogen Collection
The Most Accessible, Universal Piece in the Collection
"I think for me it was really the sweaters. I thought, 'As the weather changes, what do you feel like you need in your wardrobe?' Sweaters are able to be super emotional, they take color really well, and they can be at a really accessible price point. So even though outerwear is such a home run for me, I was really making sure that we had an amazing opening price point for the sweaters. It's a powerful piece that can go a long way in your wardrobe."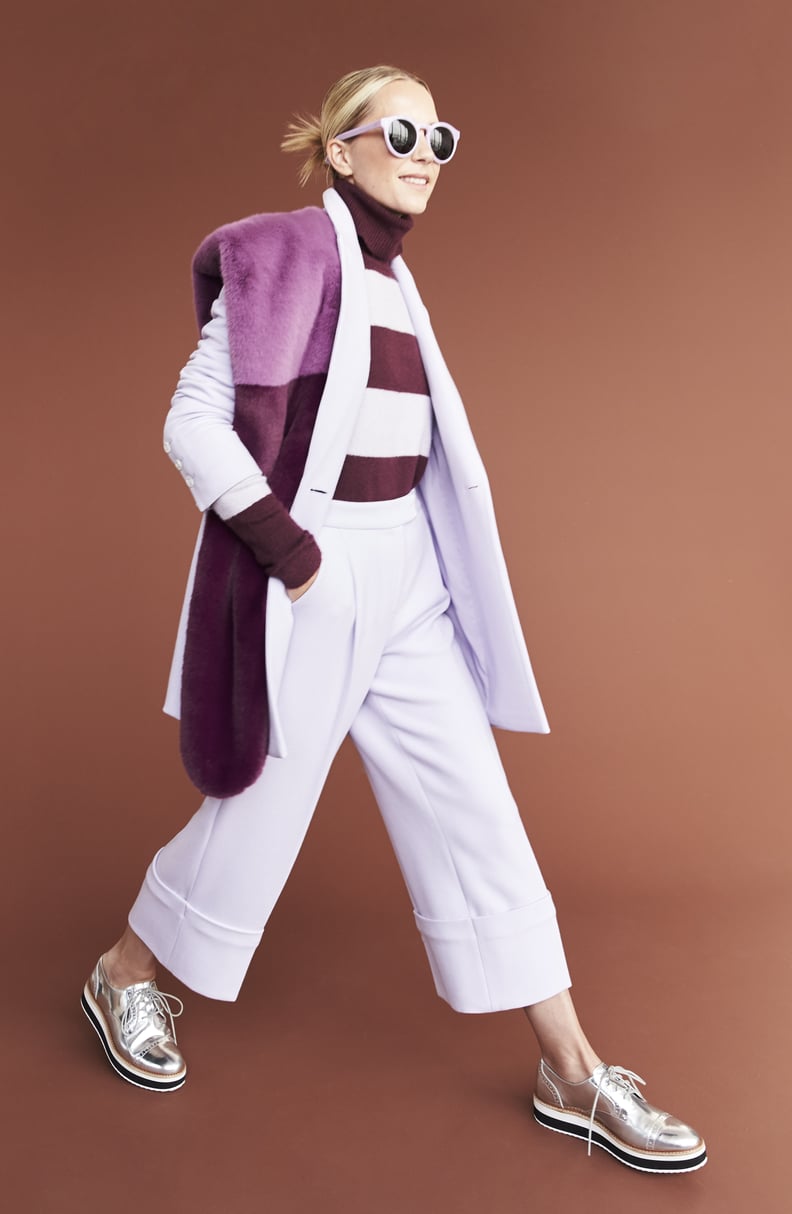 Blair's Favorite Look From the Collection
"I feel like I keep going back and forth, because I feel like as time goes on and as I style and restyle things, I fall in love with different pieces all over again. But I love this amazing lilac suit and those menswear details — it's cropped with the wide cuff, high-waisted, and then it has this really great blazer hookup that you can wear alone with denim, but I love them together. It's got a really relaxed fit, and I think when you feel the material, it's so spongy and so nice and has this stretch to it that you can't believe it's suiting."
Menswear Double Breasted Blazer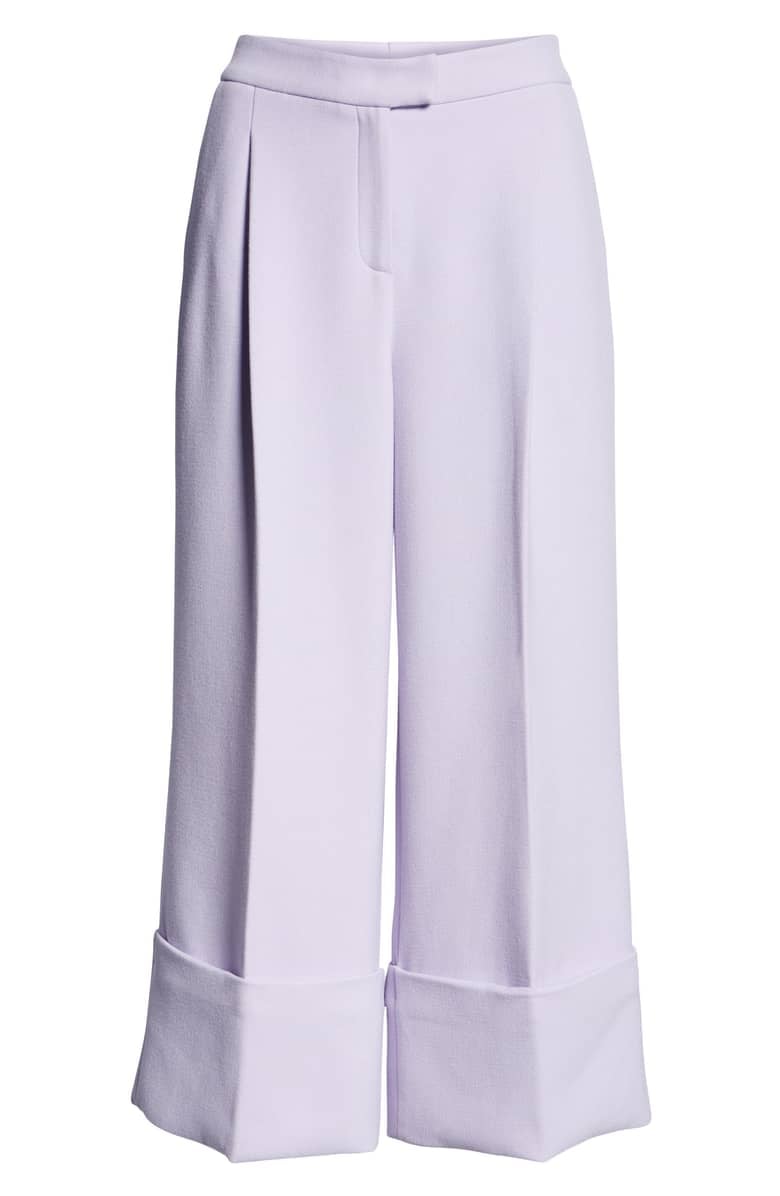 High-Waist Wide-Cuff Ankle Pants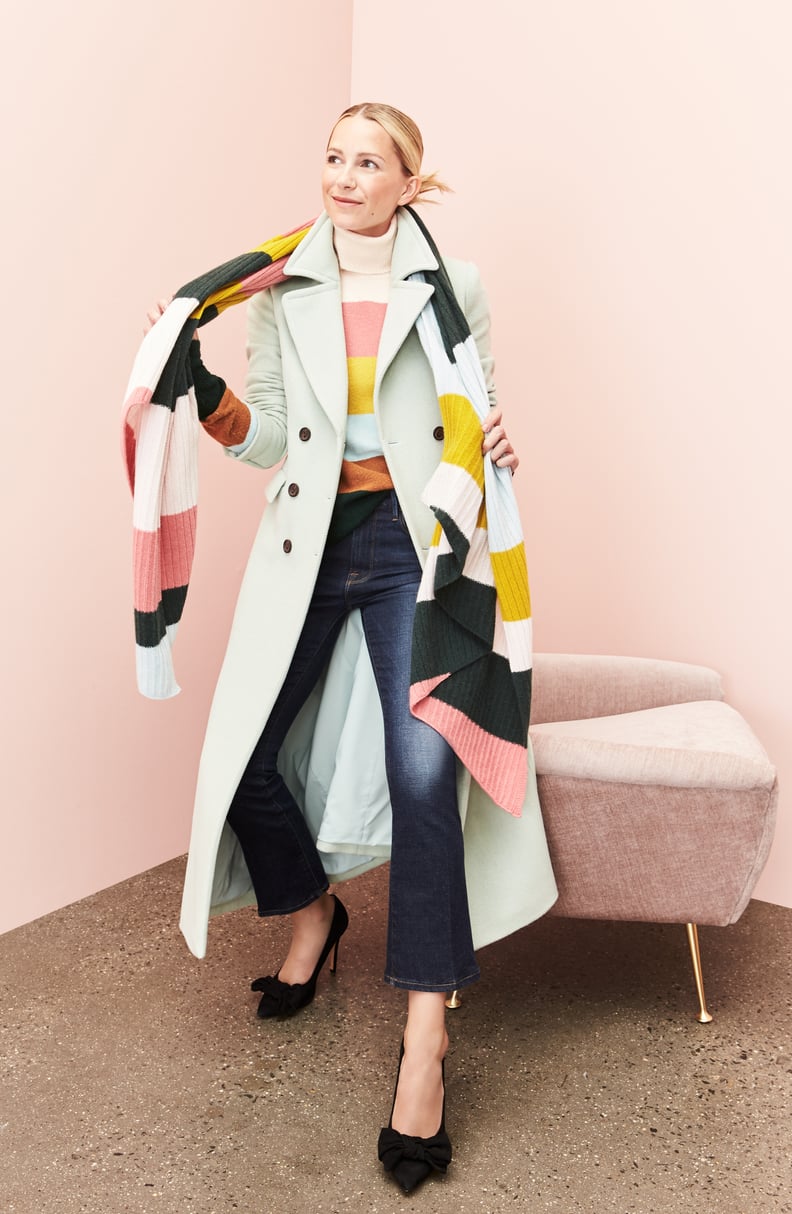 The Outerwear Is Top-Notch, and Blair's Obsessed With This Coat
"My favorite outerwear piece is this beautiful seafoam-green wool. It's impeccably tailored, and it's just a much longer length than you're used to seeing, so it brings the drama. Outerwear can be such an investment for people when it comes to Fall and Winter, and so I'm hoping that the customer sees the amount of quality and value for the price of these coats. Both the plaid and this solid green at $249 are a steal of a deal for that much cloth."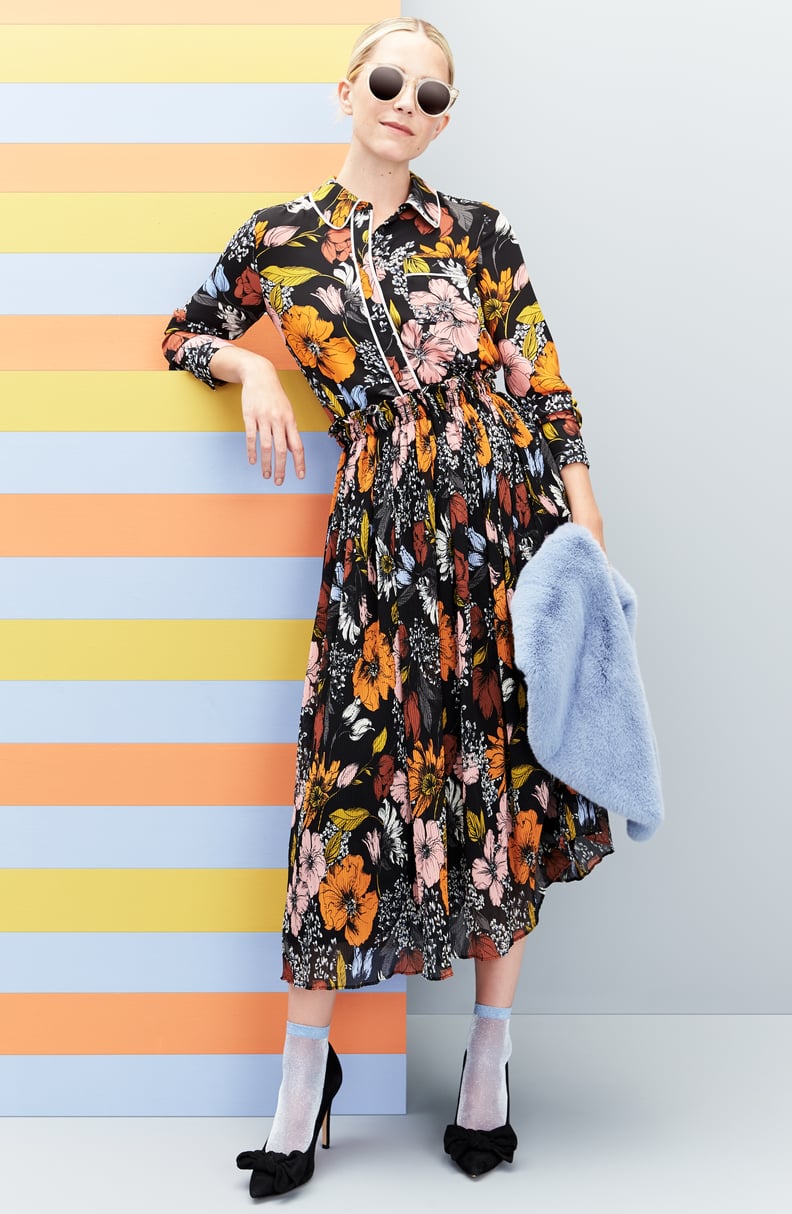 The Print Everybody Needs Right Now
"For 2018, I continue to go back to these really graphic botanicals. I think that when you look out there within the marketspace, stripes are always around and dots are such a staple to a lot of people, but I think we're getting away from more of the painterly and soft botanicals, and it's really going to this graphic place. We only have this one print [in the collection], but I think it really grounds it because it's a black, dark floral that feels new and fresh. But then it has an additional six colorways within it — that's six hot colors from the collection. We have a top, for example, that you can take and pair with so many of the different skirts, or put a sweater over it, because it has almost every color from the entire collection."