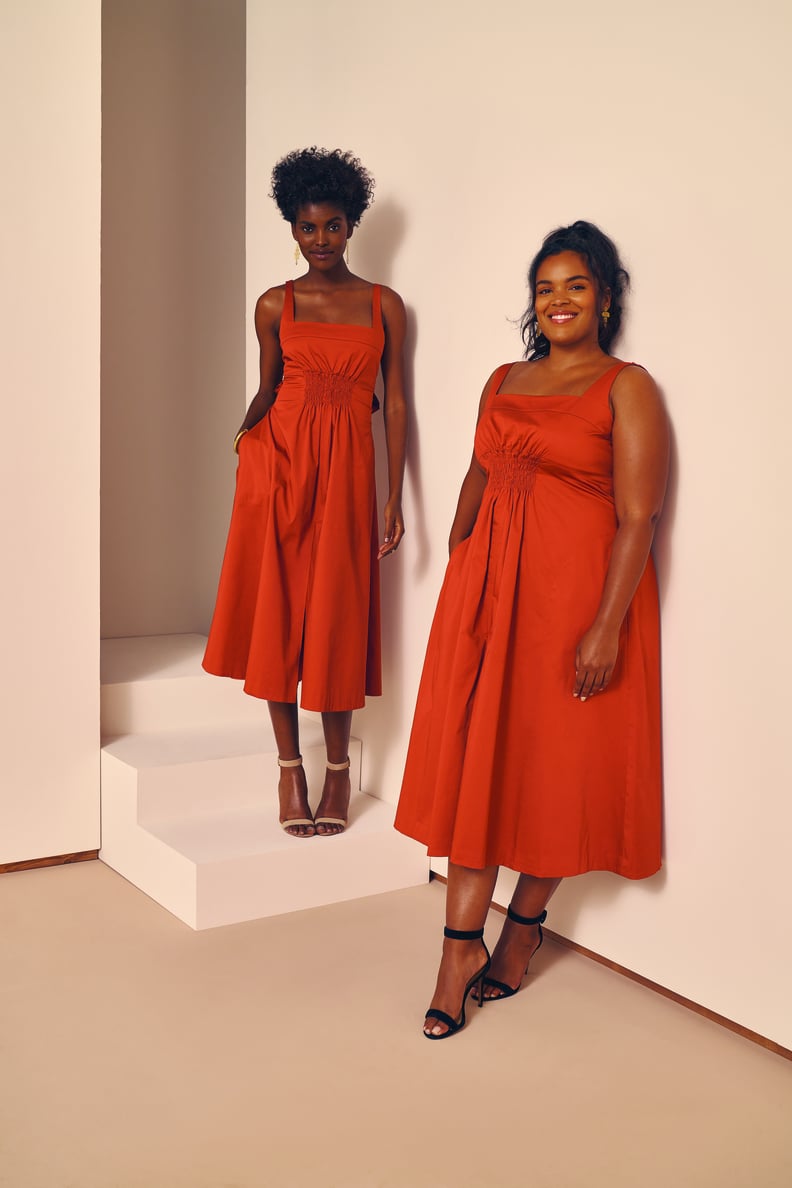 Banana Republic
Banana Republic
As POPSUGAR editors, we independently select and write about stuff we love and think you'll like too. If you buy a product we have recommended, we may receive affiliate commission, which in turn supports our work.
Harlem's Fashion Row, an organization dedicated to creating opportunities for BIPOC designers, has partnered with Banana Republic to launch a sustainable design competition, and this year's winner is architect turned fashion designer Charles Harbison. For the New York-based artist, it's a very momentous announcement. Having worked in the fashion industry for years, Harbison told Yahoo, he had sworn off competitions and vying for money and significance in those platforms. "I had really grown quite disillusioned. I felt that I was overlooked a few times for things that we were quite set up to win. Judges would even come to me to tell me that, and to inform me about politics that were outside of my knowledge that we're determining a lot of those decisions," Harbison said. Fast forward to present day, and this win feels like a full-circle moment as Harbison previously worked at the national retailer for three years.
Enter Banana Republic x Harbison, a limited-edition, sustainable collection that makes use of organic materials, natural dyes, and limited water production. The guiding principle of Harbison as a designer is inclusivity. As he told POPSUGAR, "I'm not just looking to work for men, or work for women, or work for nonbinary people. I'm also seeking for my apparel to work for short people, to work for curvier people, to work for really tall people. And so there's a space of dressing that is so democratic and inclusive and it's also an age-old sentiment . . . Harbison is there to give you a product that reflects that."
Inspired by the idea of the modern heirloom, the collection presents an array of colorful pieces that integrate Harbison's themes of community, mentorship, legacy, and interpersonal connection. This partnership is a concrete example of how major industry players can champion BIPOC designers while being conscious of the planet. Scroll on for our favorite pieces from the collection.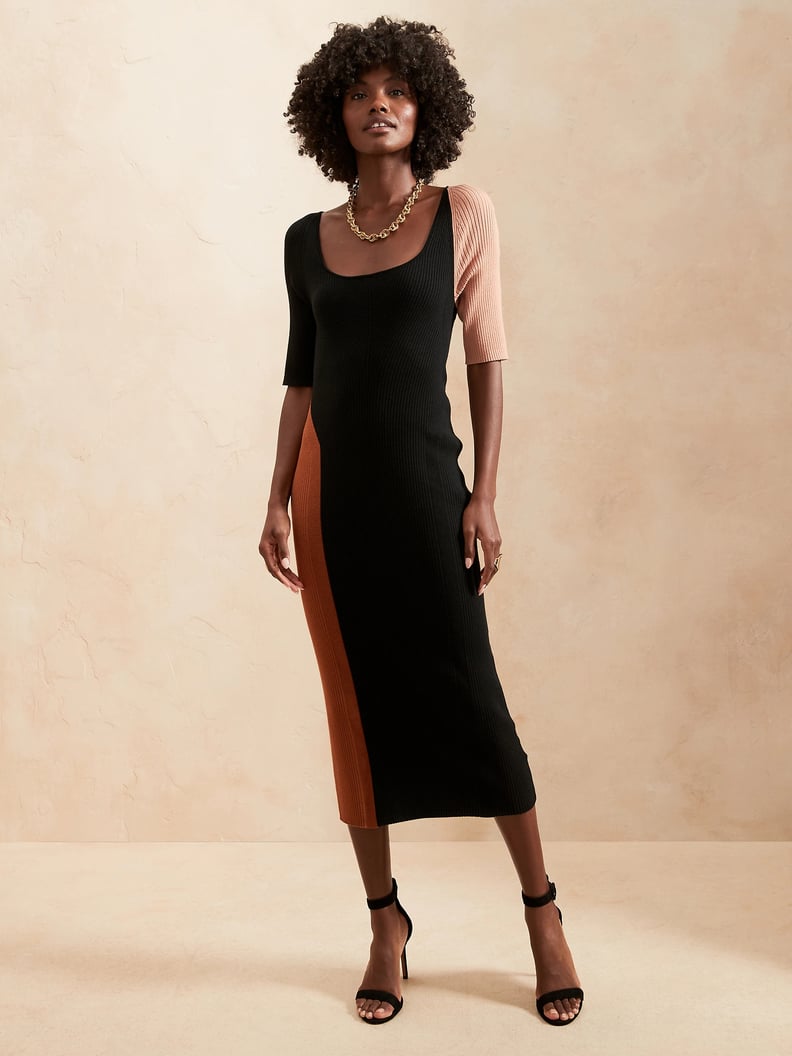 A Luxe-Looking Pick: BR x Harbison Scoop-Neck Sweater Dress
This BR x Harbison Scoop-Neck Sweater Dress ($149) exudes a certain elegance that makes it irresistible. The colorblock pattern is sophisticated and fun, while the silhouette gives it universal appeal.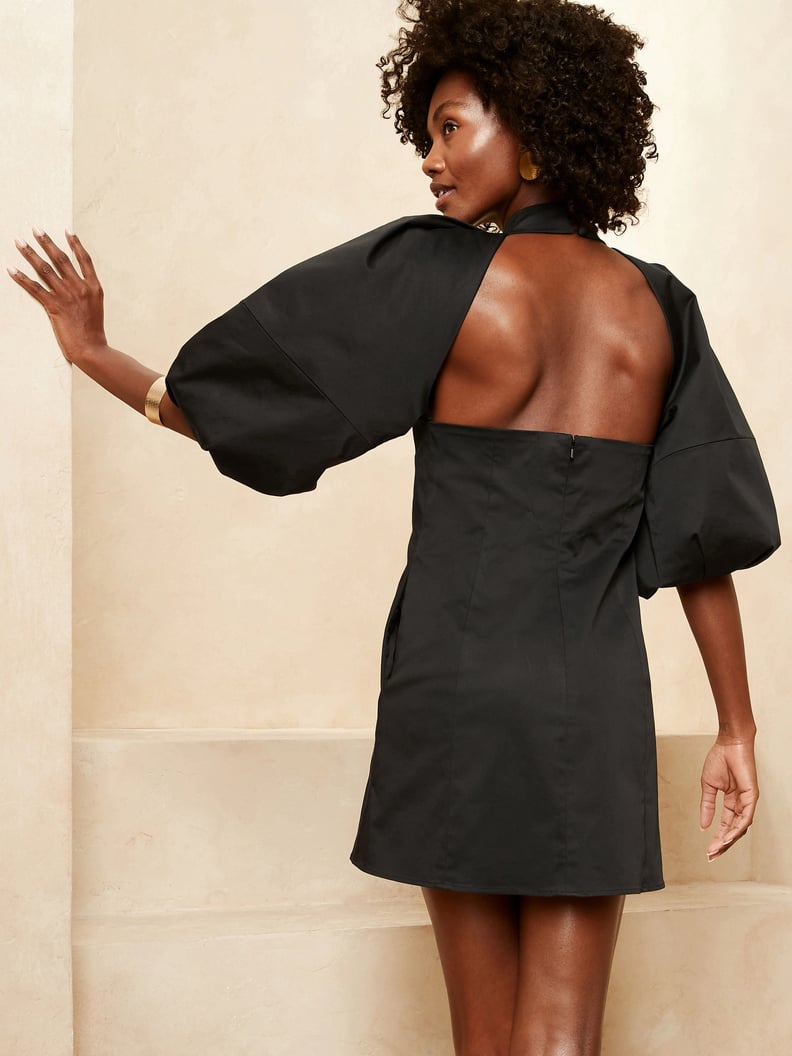 A Head-Turning Choice: BR x Harbison Balloon-Sleeve Mini Dress
The back of this BR x Harbison Balloon-Sleeve Mini Dress ($169) alone makes us reach for our credit cards. It's an absolute stunner, which is enhanced by the dramatic sleeves and the rich-looking fabric.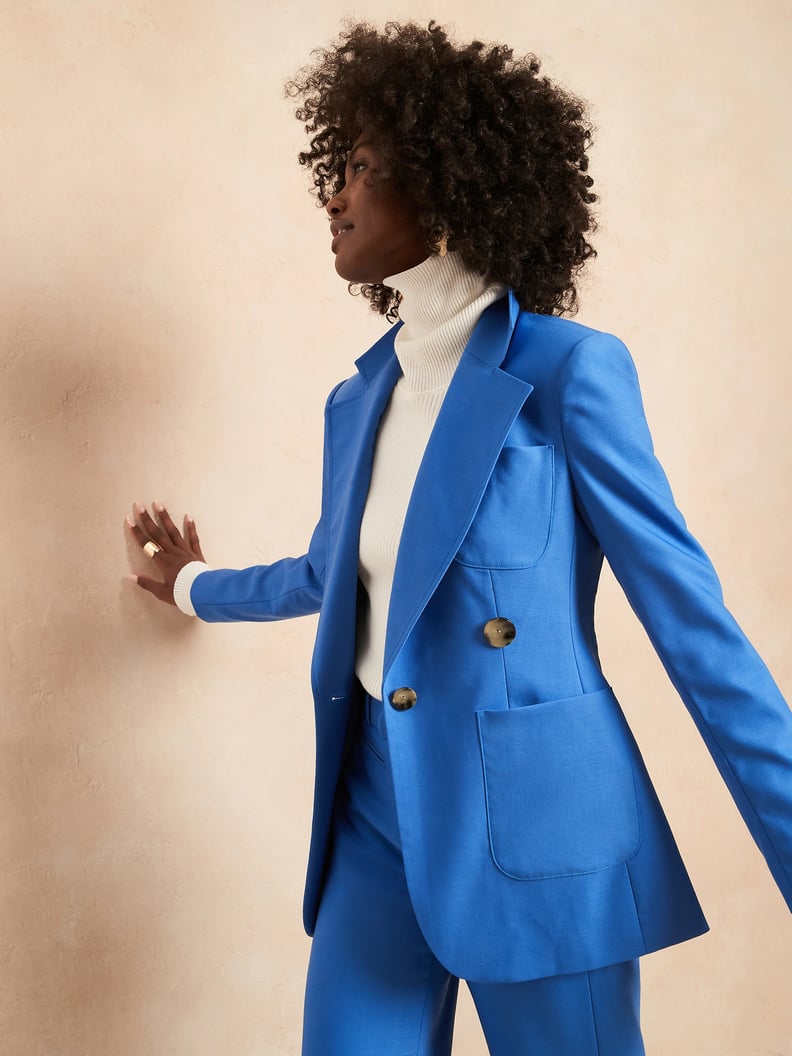 A Business-Ready Piece: BR x Harbison Leisure Suit Jacket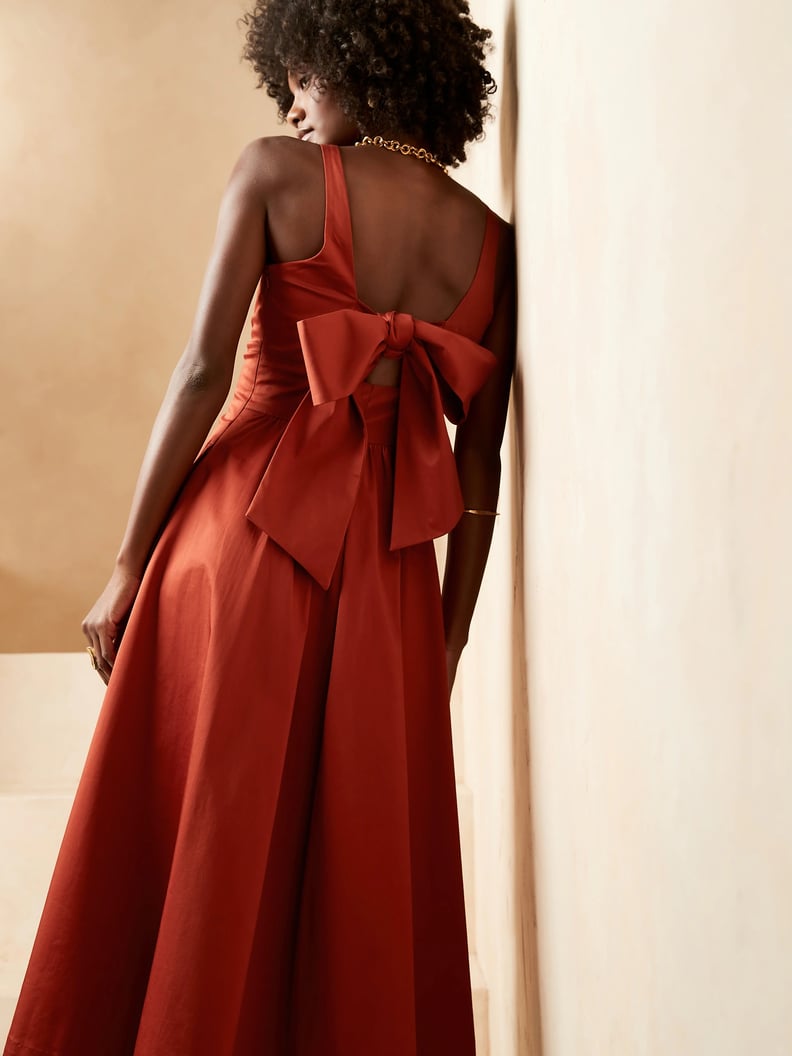 An Evening Style: BR x Harbison Smocked Apron Dress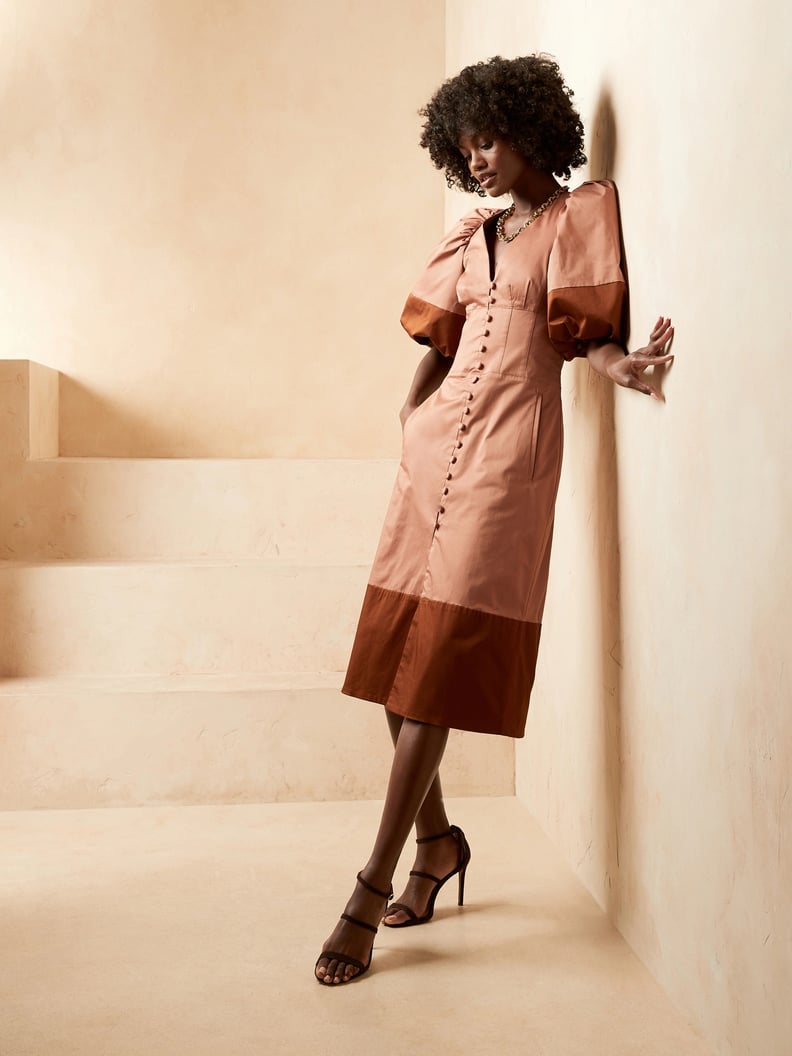 For an Office Party: BR x Harbison Pioneer Dress
Elevate your office-party wardrobe with this two-toned BR x Harbison Pioneer Dress ($198). We're also picturing it along the banks of the Seine river, so you can plan to pack it for your next vacation, too.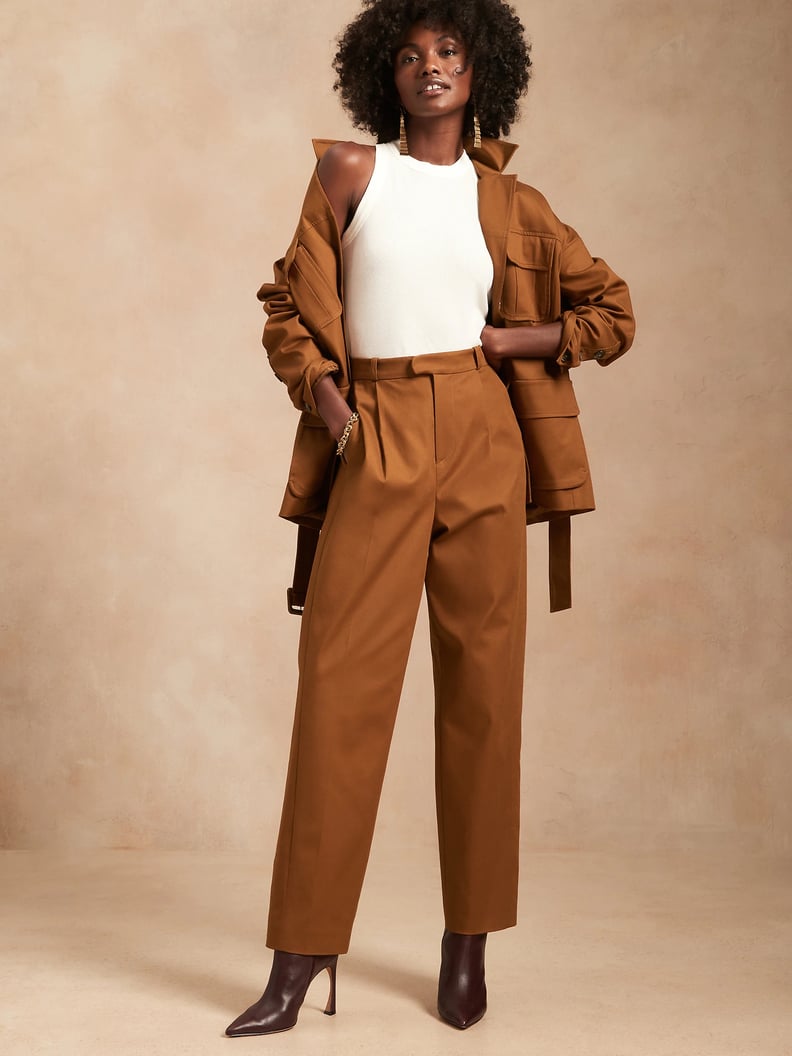 A Piece That Means Business: BR x Harbison Safari Suit Pant
This BR x Harbison Safari Suit Pant ($110) will add a pep in your step, thanks to its self-assured silhouette. Pair it with the matching blazer or a pretty blouse to dress it up even more.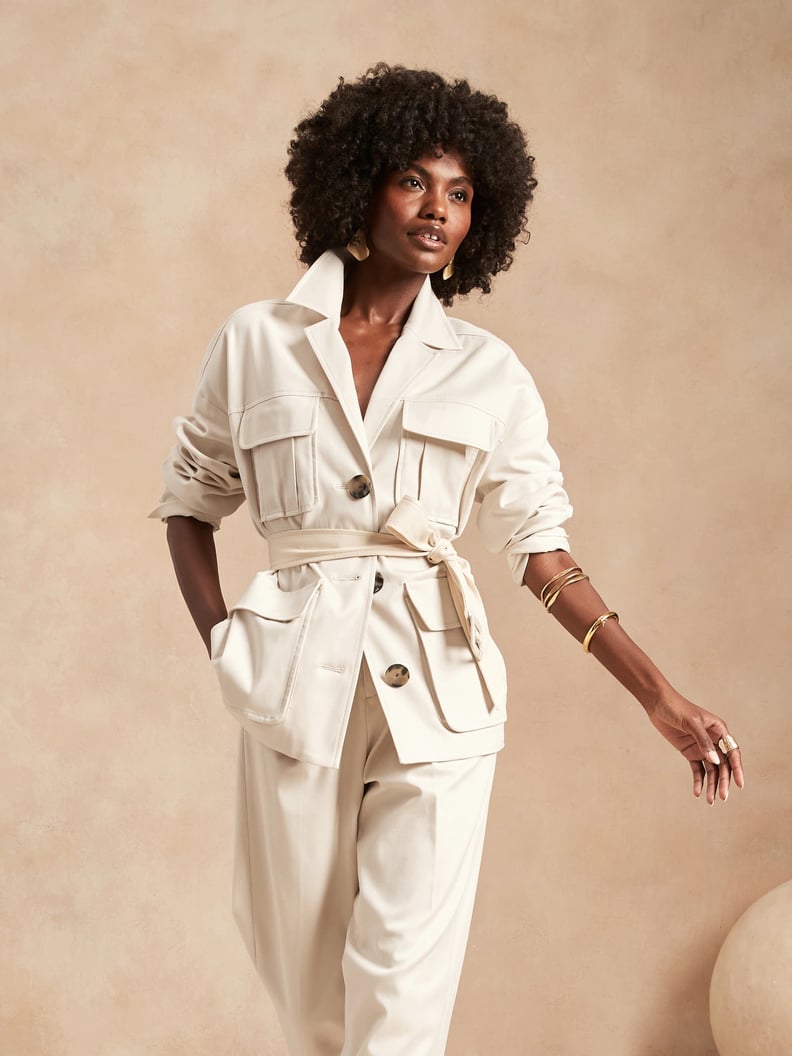 A Versatile Pick: BR x Harbison Safari Suit Jacket
Whether paired with a slip skirt, jeans, or wide-leg trousers, this BR x Harbison Safari Suit Jacket ($198) will help any look feel practical and elevated. You can choose to dress up your ensemble with heeled sandals or down with Chelsea boots.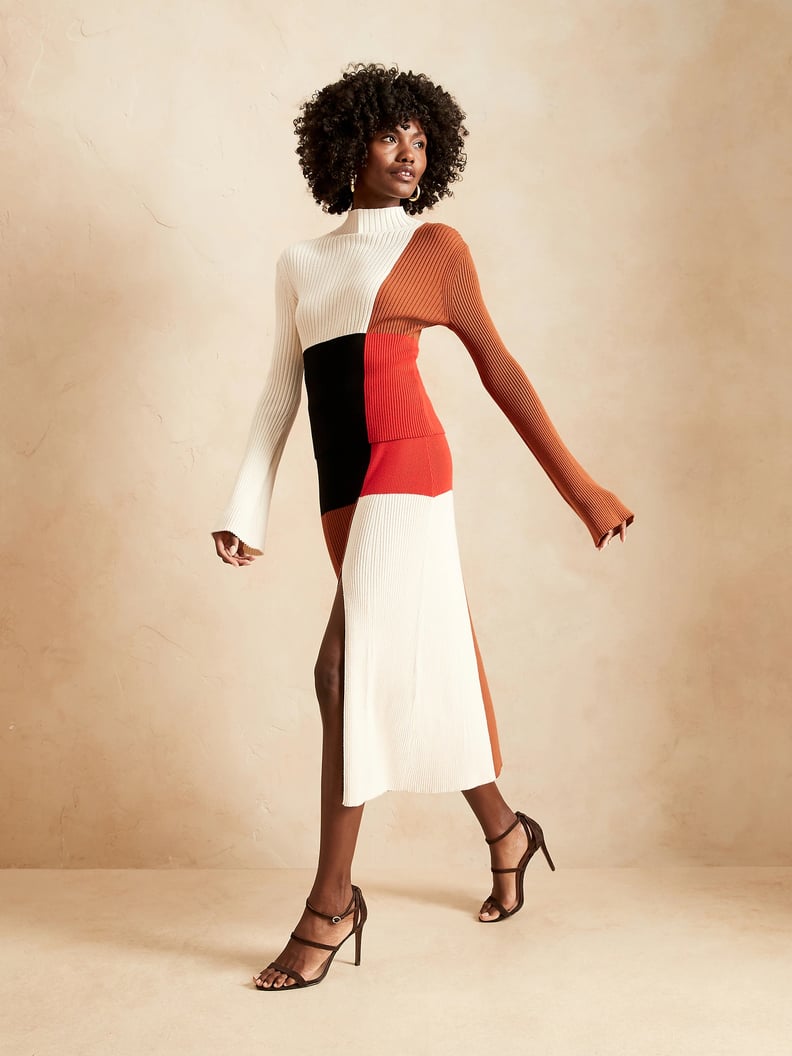 An Absolute Stunner: BR x Harbison Color-Block Sweater Skirt With Slit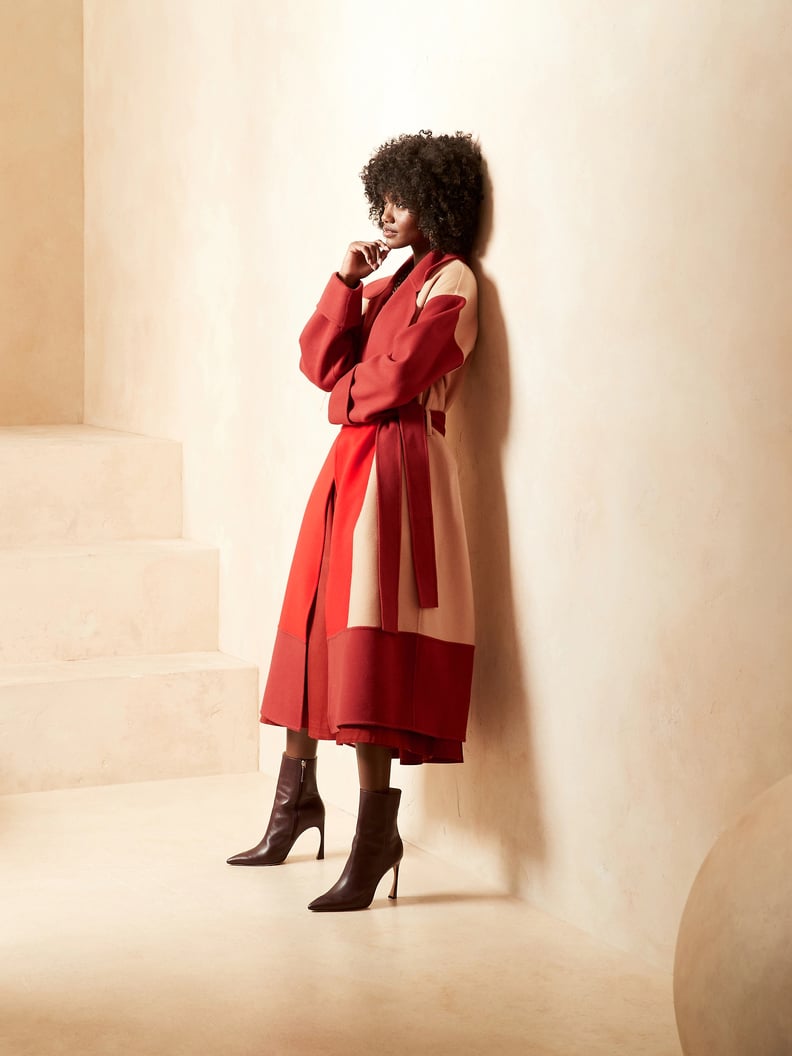 A Classic Coat: BR x Harbison Italian Wool & Cashmere Color-Block Robe Coat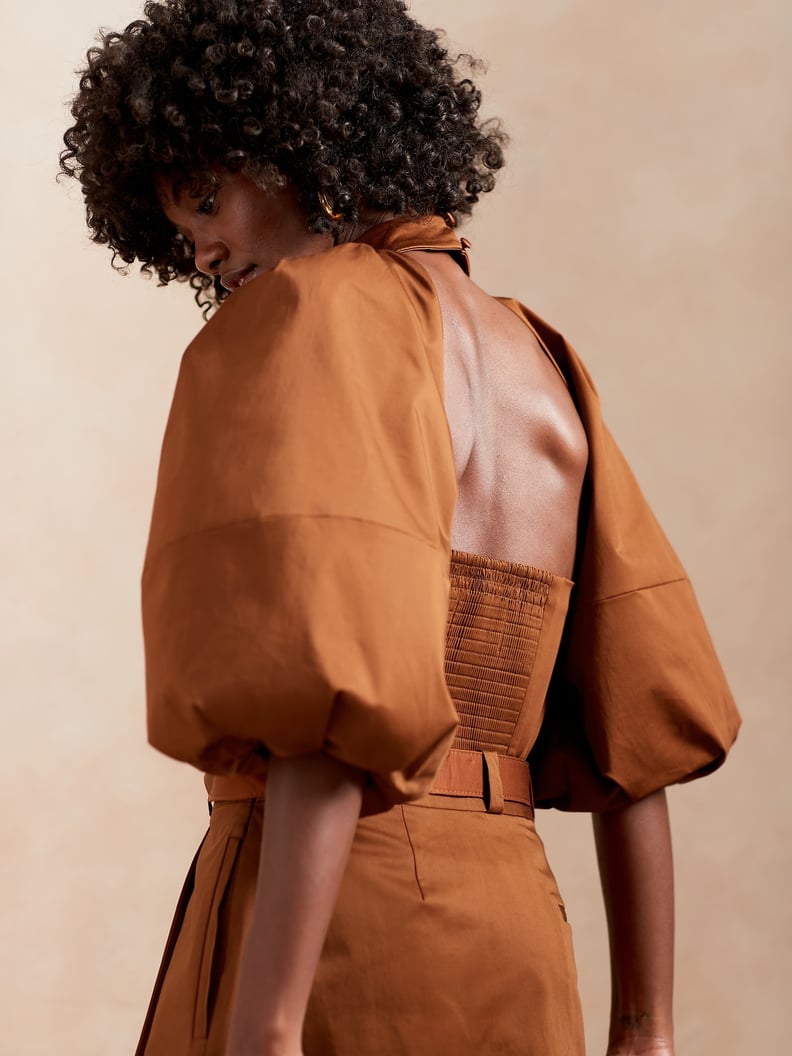 A Style Statement: BR x Harbison Balloon-Sleeve Top
From the back opening to the balloon sleeves, everything about this BR x Harbison Balloon-Sleeve Top ($99) feels elevated and chic. Wear it with brown pants for a monochrome ensemble or with textured black leather pants for a nice contrast.