You Don't Have to Know How to Skateboard to Love the Costumes on HBO's Betty
There's something just so cool about the costumes in HBO's six-episode series Betty. Maybe it's because I could never land a kick flip in my life — working on that! — but that hasn't stopped me from dissecting each look and figuring out ways to copy them. The show is a continuation of Crystal Moselle's 2018 teen drama Skate Kitchen which follows a collective of women skateboarders based in NYC. Costume designer Camille Garmendia worked with the actors to create unique looks for each of the show's characters. You don't even have to know a thing about skateboarding to love the laidback outfits on the show.
I particularly love that each outfit on the show is based around the idea of staying comfortable, which makes sense since they're constantly skateboarding. There were a ton of effortless looks ranging from one of my favorite early 2000s trends, cargo pants, and the classic summer wardrobe staple, a crop top. On the flip side, there were certain looks, like wearing pasties as a shirt and a bike chain as a necklace that are a bit more out there, yet somehow they all work on the show. Keep reading to take a look at some of our favorite style moments from the women of Betty ahead.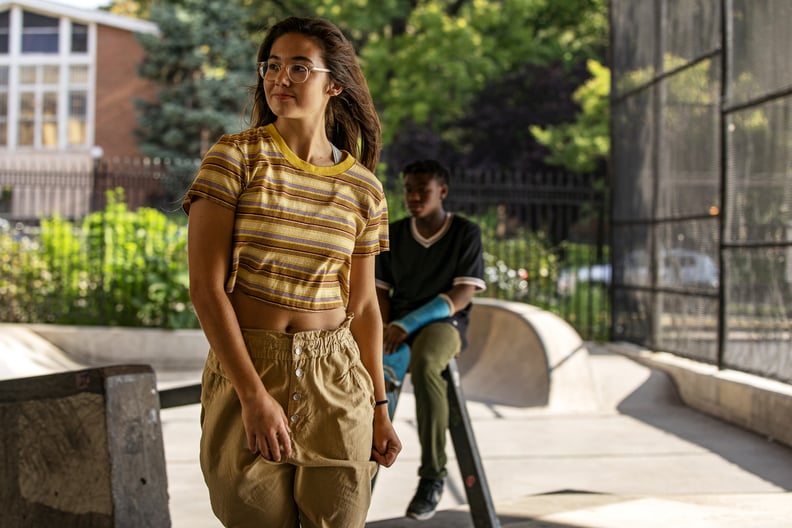 Striped Tees
This outfit of a yellow striped tee and khaki cargo pants take us right back to the '60s.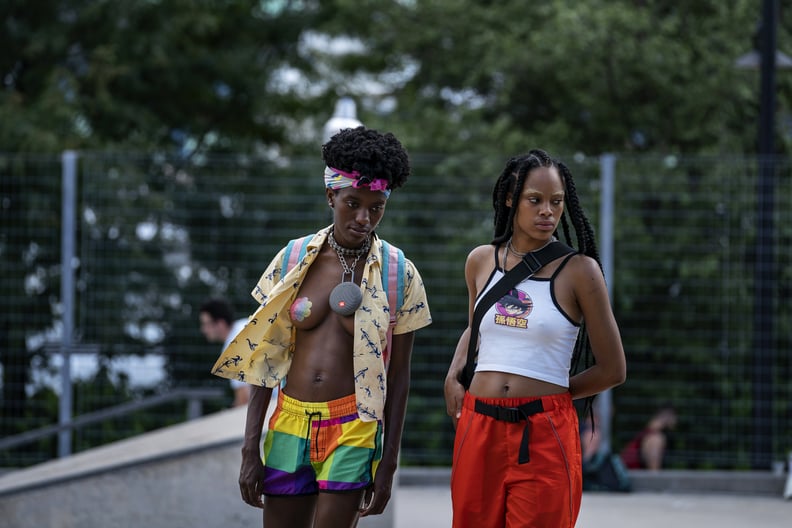 Spaghetti-Strap Tops and Pasties
Gotta love a '90s-inspired spaghetti-strap top. Oh, and pasties worn as a shirt because why not?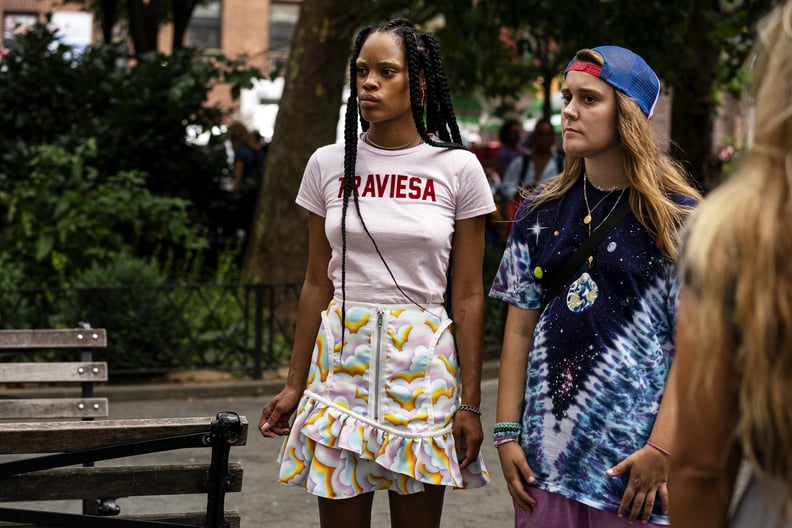 Ruffled Skirts and Tees
We love the balance between the pink tee and ruffled skirt. Special shout-out to the rad tie-dye tee as well.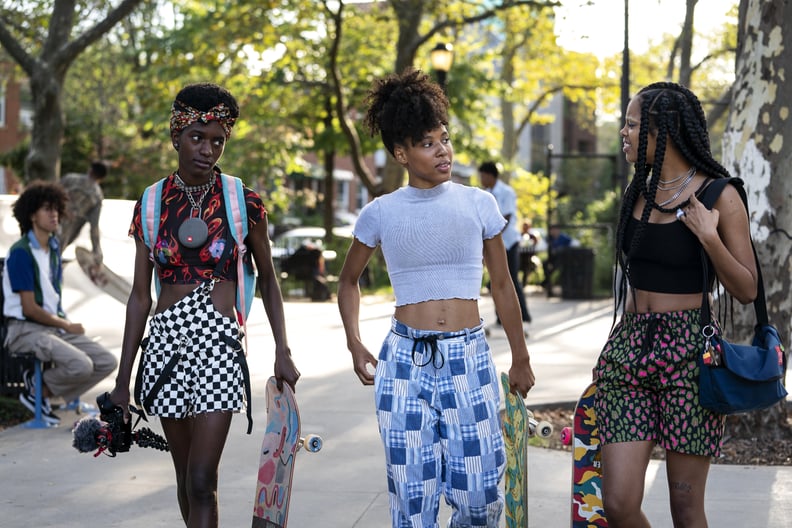 Bold Prints
The show's costumes are full of bold prints ranging from a classic checkered-print to a colorful leopard-print.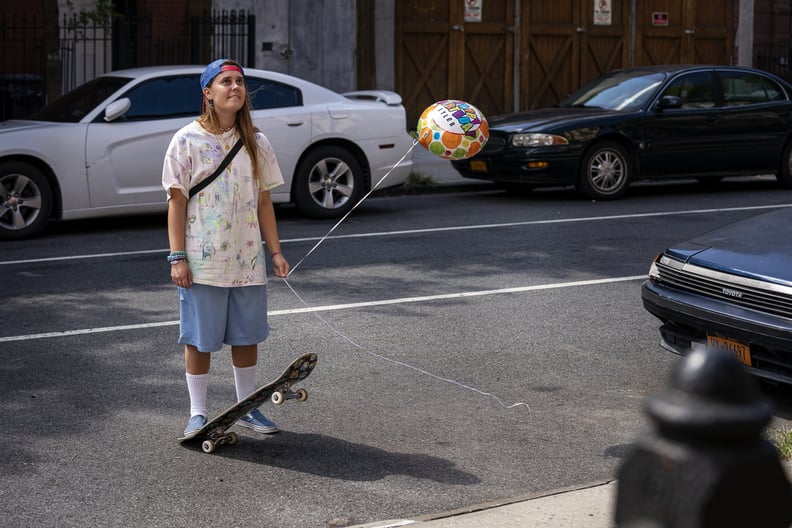 Basketball Shorts and Baseball Hats
What goes good with a printed t-shirt and basketball shorts? A backwards baseball hat, high socks, and Vans.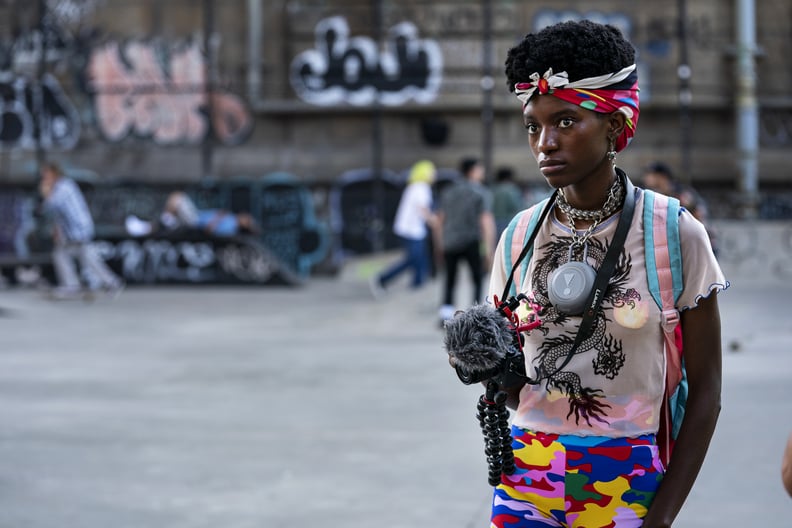 Colorful Camo
We love the colorful camoflauge-print shorts paired with a graphic tee and headband.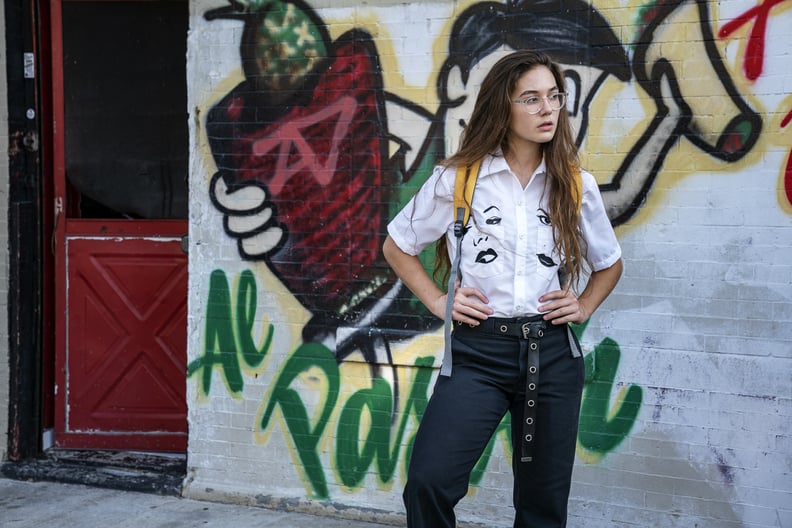 Graphic-Print Button-Downs
Who says white button-downs have to be boring? This one features a drawing of a woman's face.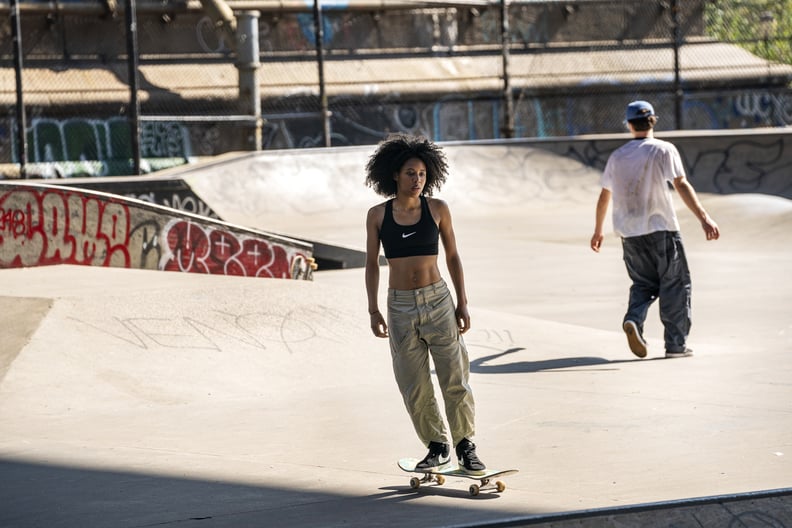 Sports Bras and Cargo Pants
We love how casual this Nike sports bra with low-rise cargo pants look is. Such an easy outfit to copy!