Chances are you've probably owned a pair of Keds at some point in your life. The iconic shoe company first launched over 100 years ago and has been one of the most successful fashion brands in America ever since. The classic canvas-topped, rubber-soled sneaker is not only a wardrobe staple in closets of girls and women all over the world, but it has also been the go-to shoe for Hollywood's elite for decades. Everyone from Marilyn Monroe and Audrey Hepburn to Taylor Swift and Ciara has been spotted in the stylishly adorable kicks.
While the company originally launched with the goal of creating a "simple, yet chic take on canvas footwear," Keds has since expanded to include everything from women's accessories to men's shoes. Over the years, they've also dabbled with clothing line launches, and have helped produce some of the most popular footwear collaborations around with both celebrities and top fashion houses alike. Want to learn more about Keds and how they've managed to stay popular for over a century? Keep reading to find out everything you've ever wanted to know about the iconic shoe brand.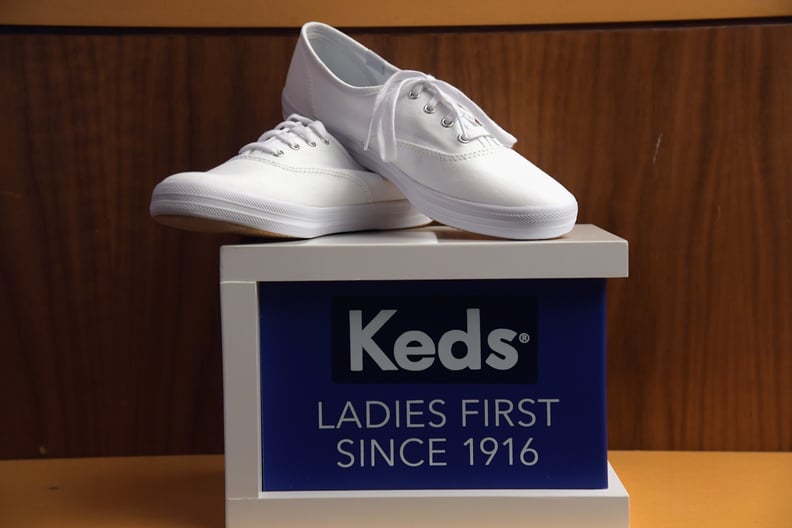 Early Years
The American-based brand launched in 1916 and was originally supposed to be called "Peds" after the Latin word for feet. When they realized that word had already been trademarked, the company decided on the name Keds. They started producing canvas-topped shoes that became known as "sneakers," because their rubber soles allowed you to "sneak around."
By the 1920s, the brand's sneakers were being used by Olympic soccer players, tennis champions, and college athletes alike. In 1936, Keds started targeting women by launching "Kedettes," a washable heeled shoe that provided the same comfort level as a sneaker. They launched their sporty Pro-Keds silhouette in 1953, and the shoe became a cult favorite by the late 1970s after being spotted on basketball players, the band The Ramones, and the hip-hop community.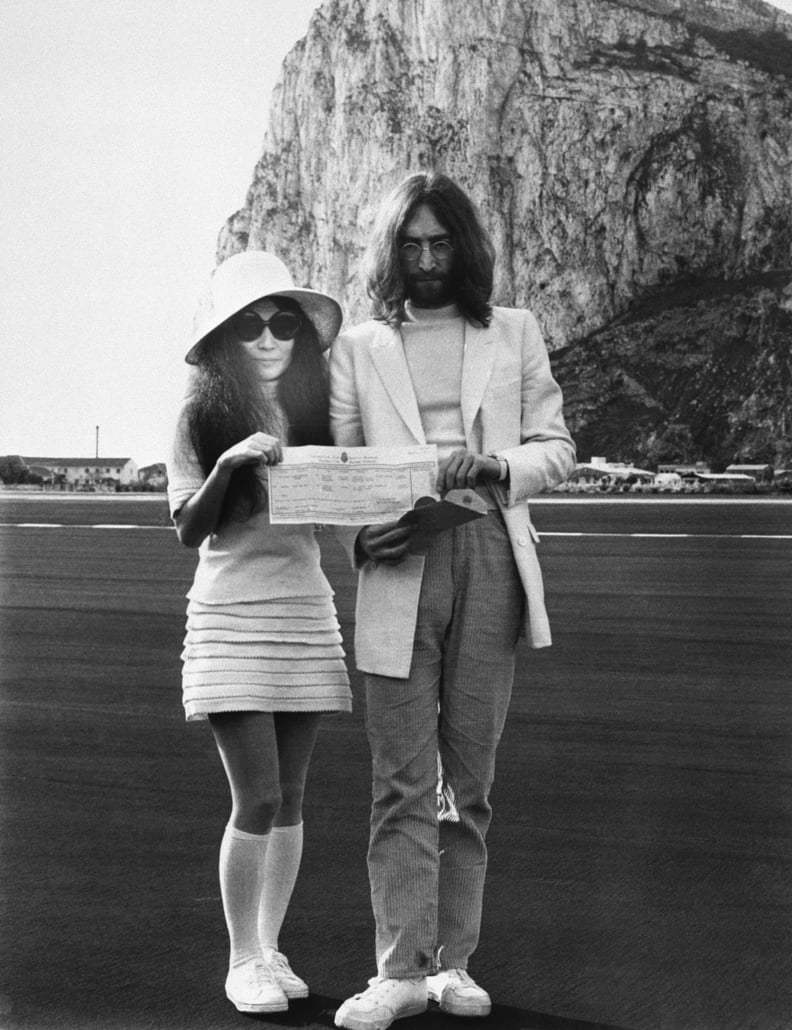 Rise in Popularity
Throughout the 1950s and 60s, famous celebrities and fashion icons like Audrey Hepburn, Marilyn Monroe, and Jackie Kennedy Onassis helped turn the comfy white sneaker into a fashion statement. Yoko Ono even wore a pair of white Keds when she married John Lennon in 1969 (pictured above).
In 1987, Jennifer Grey became famous for dancing in Keds during the cult classic film Dirty Dancing. The sneakers were also worn by iconic TV characters like Kelly Kapowski on Saved by the Bell and Stephanie and D.J. Tanner on Full House throughout the '80s and '90s. This helped the brand's popularity rise among girls and young women during that time.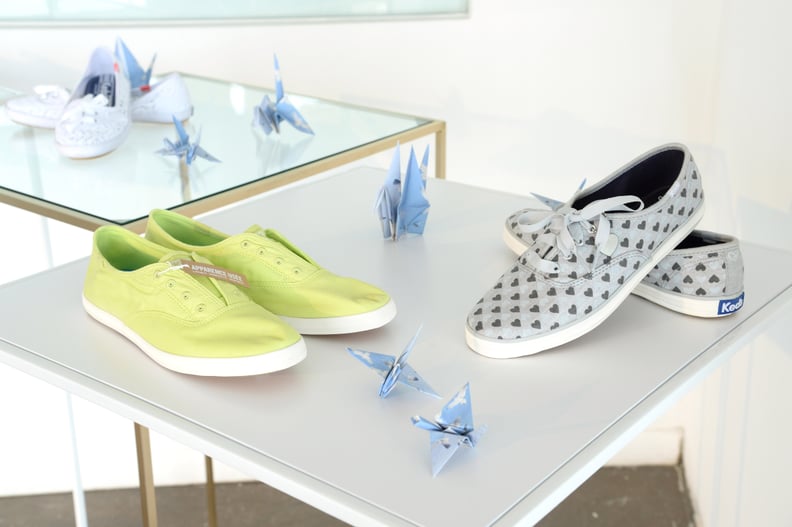 Fashion Force
While the classic white and solid-colored canvas sneakers have remained popular throughout the years, the brand decided to branch out into more fashion-forward styles in the late '90s and early '00s. They started producing sneakers in new colors, patterns, and styles.
Now their shoe collection has expanded to include everything from their classic lace-ups and slip-ons to flatforms, sandals, boots, high-tops, accessories, and more. They even launched a short-lived clothing line back in 2011.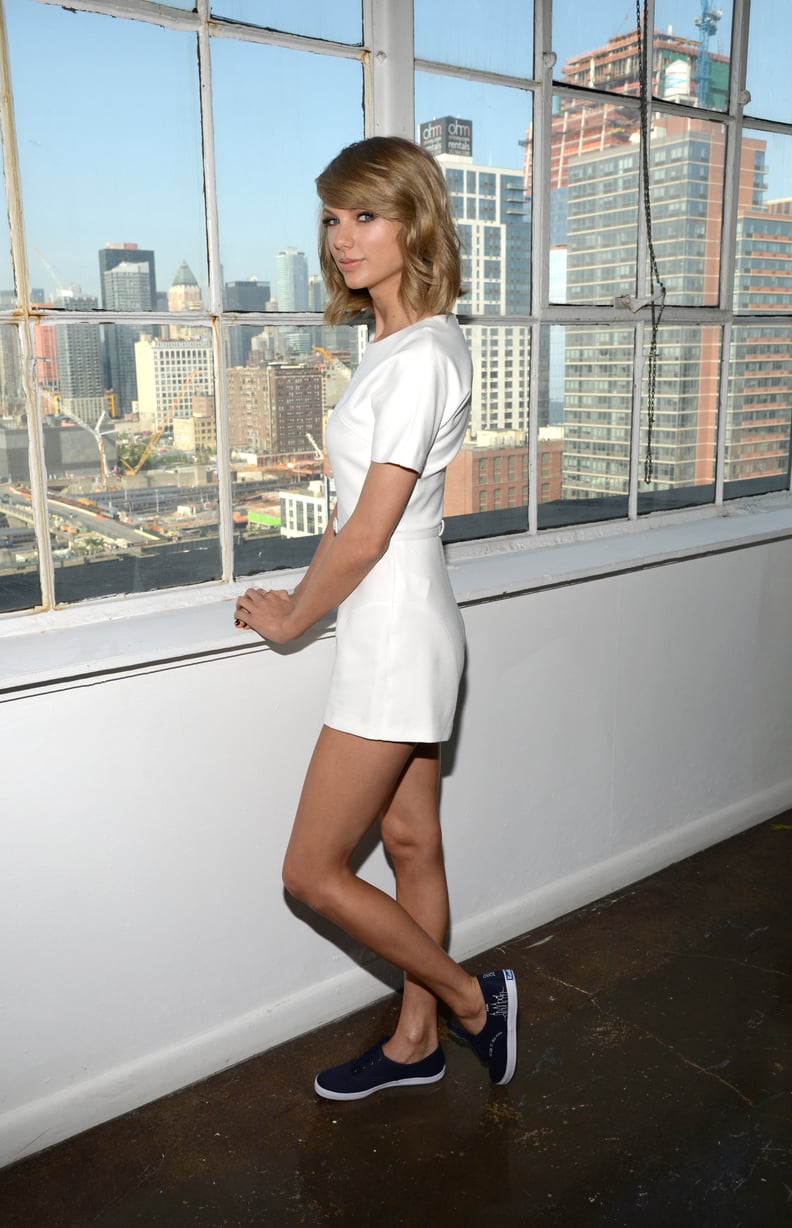 Celebrity Presence
The classic kicks remained popular throughout the 2000s and 2010s thanks to several celebrities, including Lana Del Rey, Alessandra Ambrosio, Emma Roberts, and Ciara, being spotted in them.

Realizing the influence celebrities have on teens and young women, the brand started using stylish It girls like The OC's Mischa Barton and Taylor Swift as the face of their ad campaigns. Besides acting as the brand's Global Ambassador, Swift also started designing capsule collections for Keds.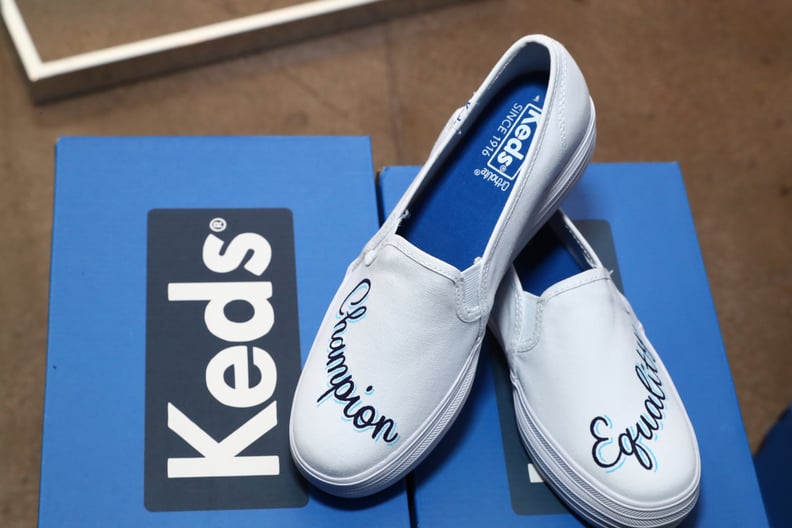 Killer Collabs
After the success of the brand's partnership with Taylor Swift, Keds started working with other brands and fashion houses to produce groundbreaking collaborations. They have since worked with fashion lines like Kate Spade, Madewell, and Alice + Olivia.
Keds has also worked with brands like Riffle Paper Co., Little Miss, and MLB to produce new prints, patterns, and embellishments to be featured on their classic shoe silhouettes. The popularity of these capsule collections has helped the iconic brand navigate successfully in the modern fashion world.