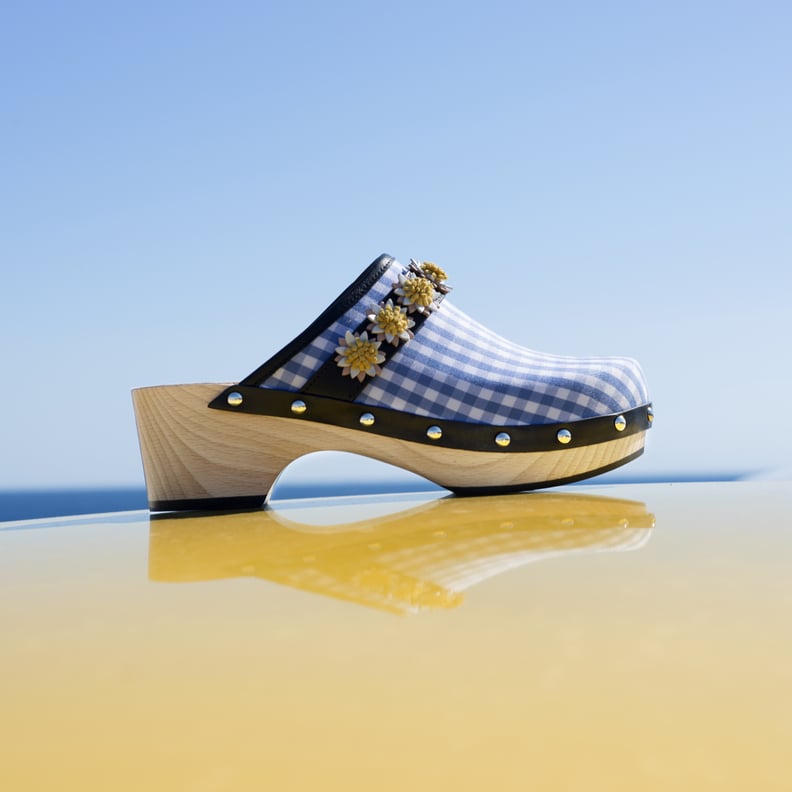 Fabrizio Viti
Fabrizio Viti
As POPSUGAR editors, we independently select and write about stuff we love and think you'll like too. If you buy a product we have recommended, we may receive affiliate commission, which in turn supports our work.
As ephemeral as trends can be, they're typically easy to trace, especially in an era of excessive documentation. It's the items that have been around forever that have far less transparent origin stories. Clogs — the practical wooden footwear that's been in and out of fashion's collective consciousness for as long as we can remember — are one such item.
No one can pinpoint an exact date of inception, likely because clogs, originally crafted from a single block of wood, have existed in many forms, gone by many names, and been found in many countries: Belgian sabot in Belgium; Traesko in Denmark; Sabot in France; Holzschuh in Germany; Klumpes in Lithuania; Klomp in the Netherlands; Tamancoo in Portugal; Asturian madreñas or Cantabrian albarcas in Spain; Träskor in Sweden; Zoggeli in Switzerland; Paduka in India; Bakiak in Indonesia; Geta or Okobo in Japan; Namakskin in Korea; Terompah in Malaysia; Bakya in the Philippines; Nalin in Turkey. The list goes on.
What we do know: clogs were originally associated with the working class and used as protective footwear in the fields, because they were cheap, durable, and made from easy-to-find natural resources (read: wood). When stuffed with straw, they were also warm and comfortable (though archaeological finds indicate that wooden clogs may have damaged the feet of Dutch laborers due to repetitive micro traumas, which resulted from "a combination of hard labor and hard shoes"). At the end of their life, worn clogs became firewood (wood inevitably rots, too), and it's for this reason that relics of clogs' past are incredibly rare — the oldest surviving pair in Europe was reportedly found in the Netherlands, dating back to sometime in the 1200s. The first clog-making guild was also formed in the Netherlands circa 1570.
Elaborately carved and decorated pairs were often reserved for ceremonial events and traditional dances.
By the Industrial Revolution, from the 1780s to 1849, clogs became more mainstream. It's thought that "clog dancing," the precursor to tap, was dreamed up by workers who would tap rhythms on the factory floor with their wooden shoes to pass the time. After the revolution, clogs were worn consistently, and elaborately carved and decorated pairs were often reserved for ceremonial events and traditional dances. (It was also customary for Dutch men to present a pair of hand-carved clogs to the women they were courting — swoon!)
Modern clogs as we know them today — a leather upper with a wooden sole — were championed by the popular Swedish group ABBA, who, interestingly enough, capitalized on the moment with their own line of clogs in the '70s. And with that, the clog's fate as a fashion staple was definitively sealed.
From there, Dutch designer duo Viktor & Rolf put their avant-garde spin on the traditional shoe for their fall 2007 collection with chunky heeled versions in high-octane shades and finished with V&R branding. Showgoers sat enrapt, watching models teetering precariously in their clogs as they shouldered heavy steel rigs. "[The models] were asked to walk the runway wearing giant, clunky high-heeled Dutch wooden clogs," one reviewer wrote. "As the rigs got bigger and the girls' expressions more frozen with fear, involuntary gasps escaped from the audience . . . 'I can't look!' cried another. 'That poor girl's slipping!' shrieked someone else."
When clogs reappeared on the spring runways in 2010, there was, thankfully, far less drama. Karl Lagerfeld gave them a makeover with signature Chanel detailing, like tweed fabrication, bejeweled adornments, and tulle floral appliques. While at Louis Vuitton, Marc Jacobs took a more eccentric approach with kitten heels and furry tasseled toppers.
Now, clogs are back — and in a much pervasive, louder, impossible-to-ignore way. For the past several years, all signs pointed to their return: the immense popularity of Crocs among Gen Z, buoyed by buzzy collaborations with brands and artists, like Balenciaga, Justin Bieber's Drew House, Post Malone, and Bad Bunny; the continued obsession with the '90s (see: Cher's iconic line in Clueless, "I broke in my purple clogs"); the refined appeal of the loafer-clog hybrid slide on the Hermès spring 2021 runway that sent the fashion industry's hearts aflutter; and our post-lockdown desire to seek out footwear that's both comfortable, comforting, and practical. We have no choice but to stan clogs.
Keep scrolling to shop our favorite clogs to wear this summer and beyond.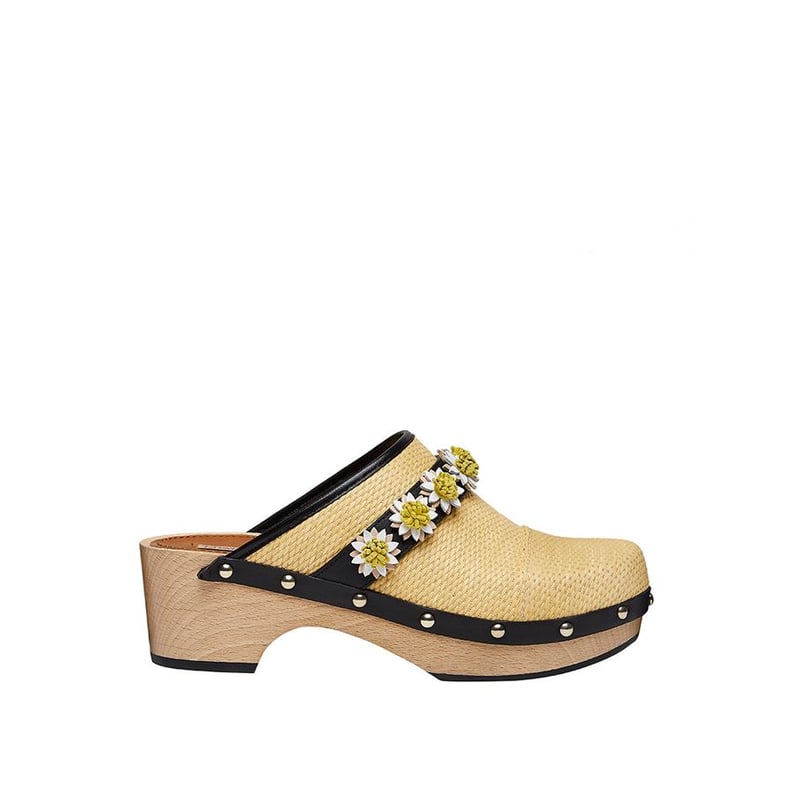 Fabrizio Viti Jean Daisy Clog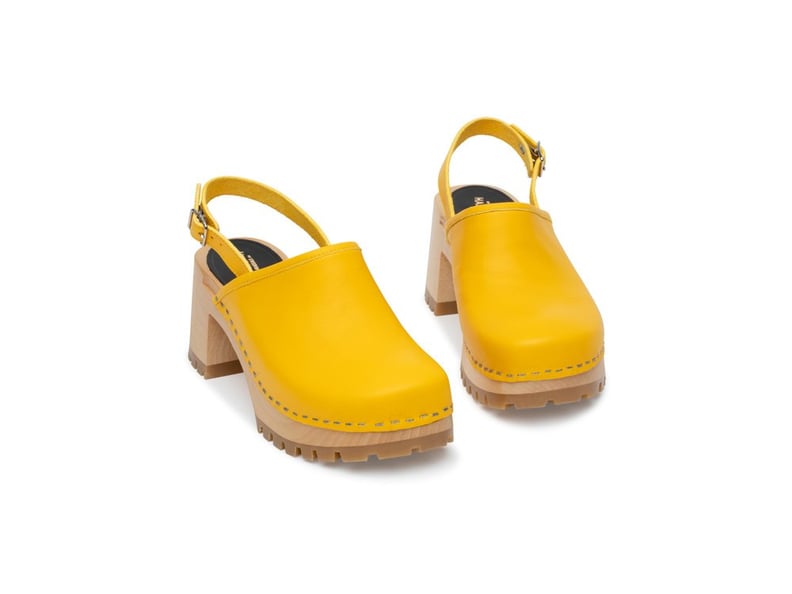 Swedish Hasbeens Slingback Clogs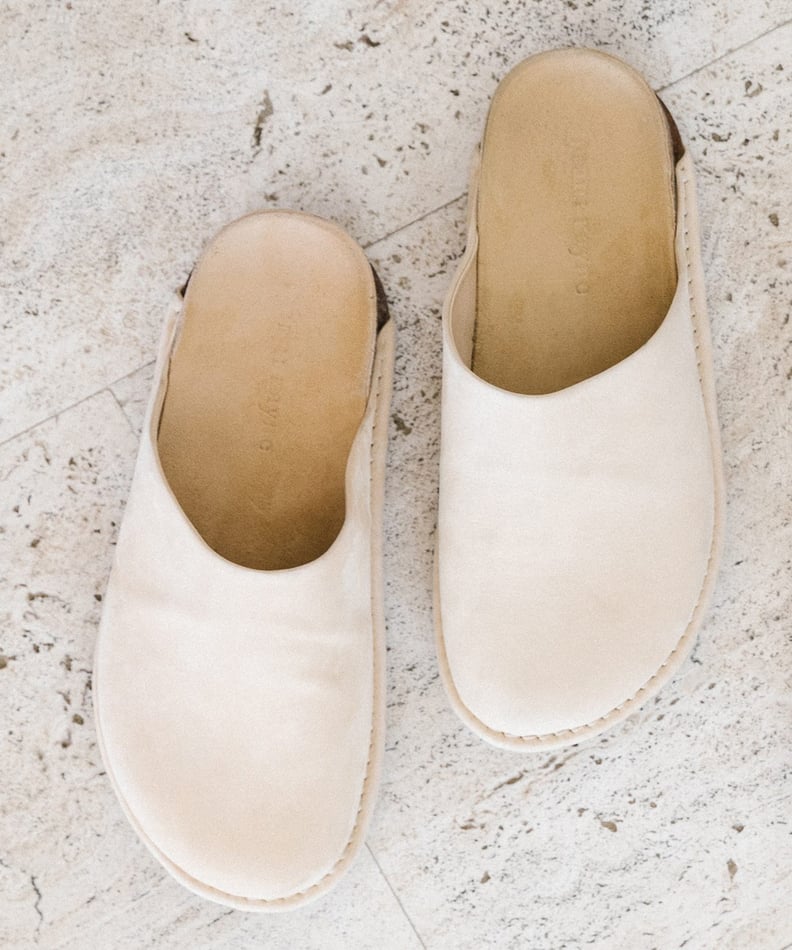 Jenni Kayne Oiled Leather Moc Clog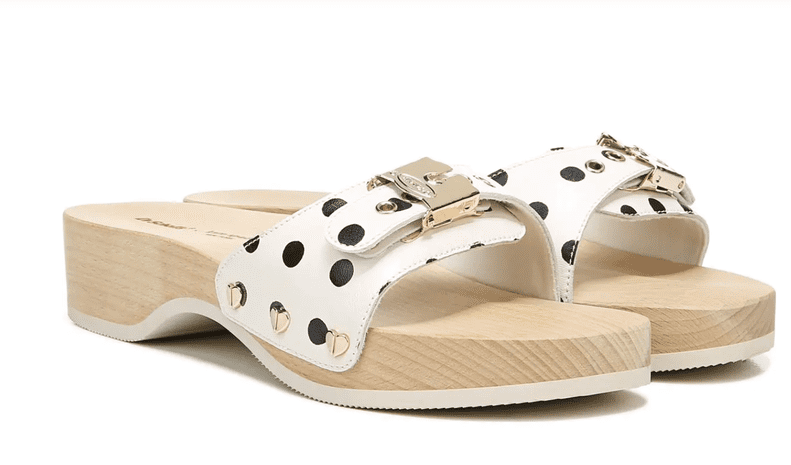 Dr. Scholl's x Kate Spade Original Sandal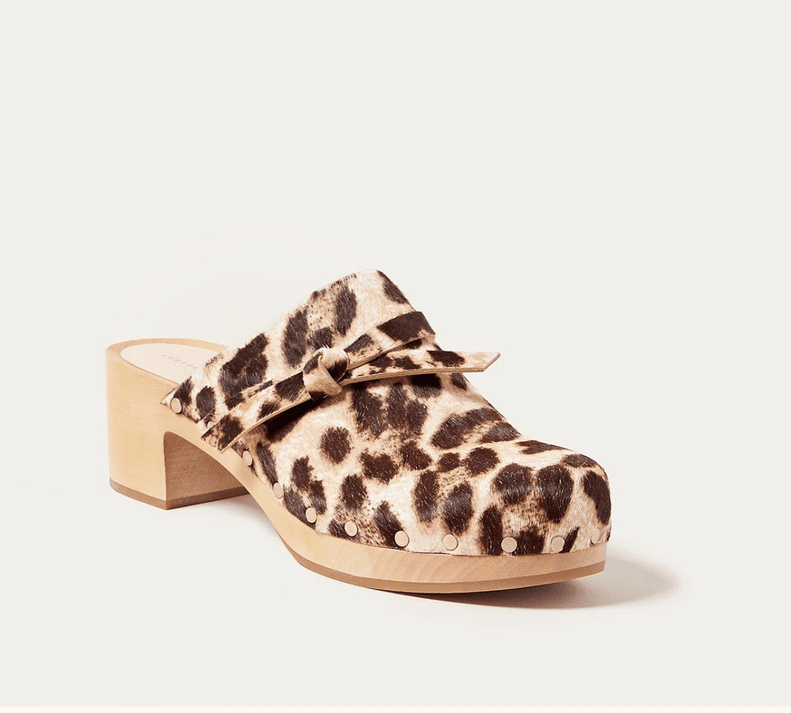 Loeffler Randall Roberta Mocha Leopard Low Clog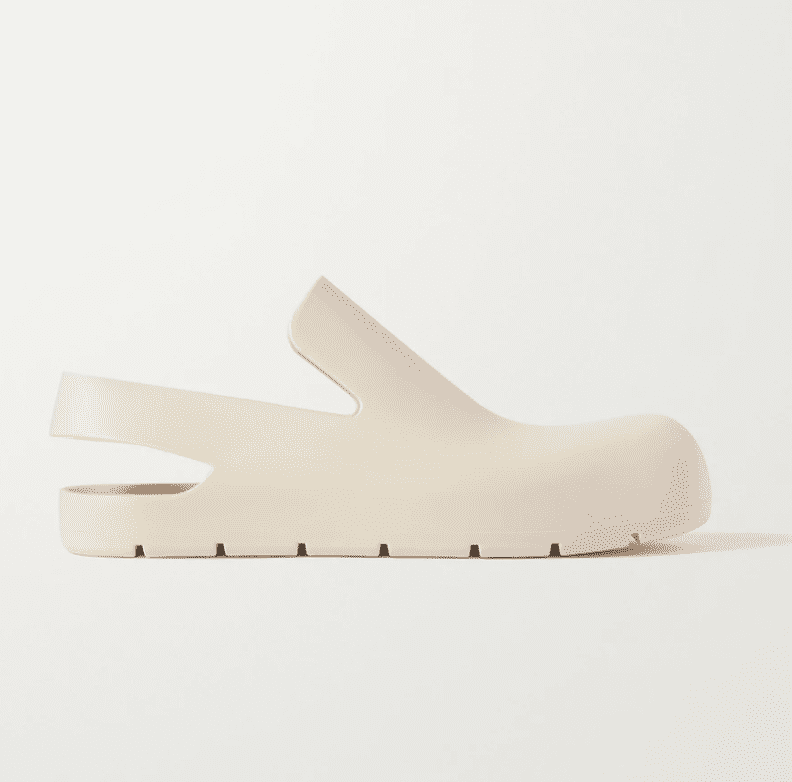 Bottega Veneta Puddle Rubber Clogs