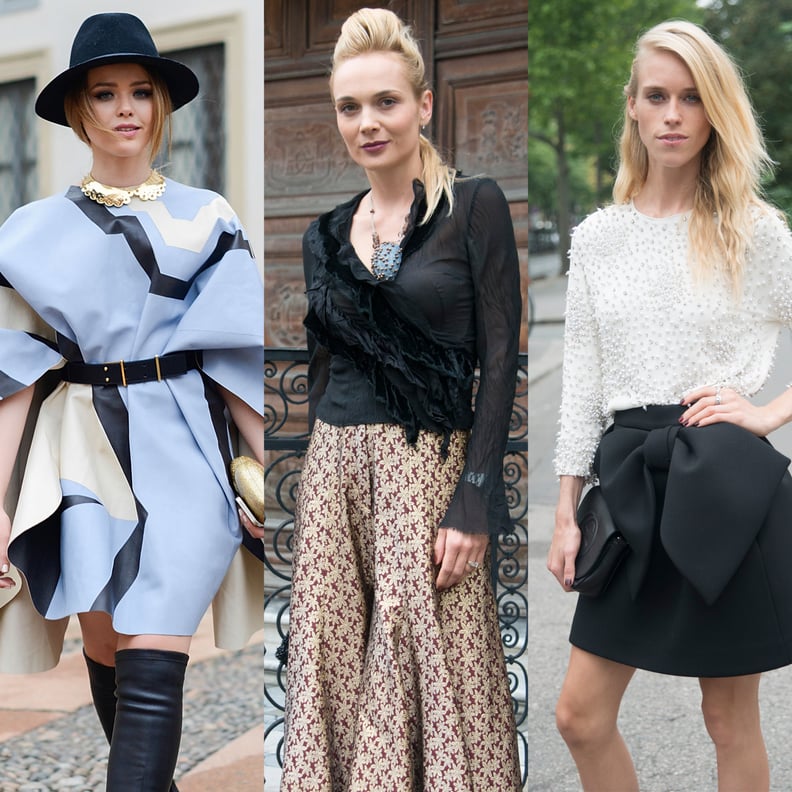 The crunch of Fall leaves has been replaced with the soft whisper of fluffy snowflakes, officially bringing on the holiday season. It's the time of year for sparkle, seasonal colors, and elegant outfits that work for long days at the office followed by festive parties. Stock your wardrobe with everything you need for transitioning; these are must haves for your beautiful Winter wardrobe. Source: Getty
01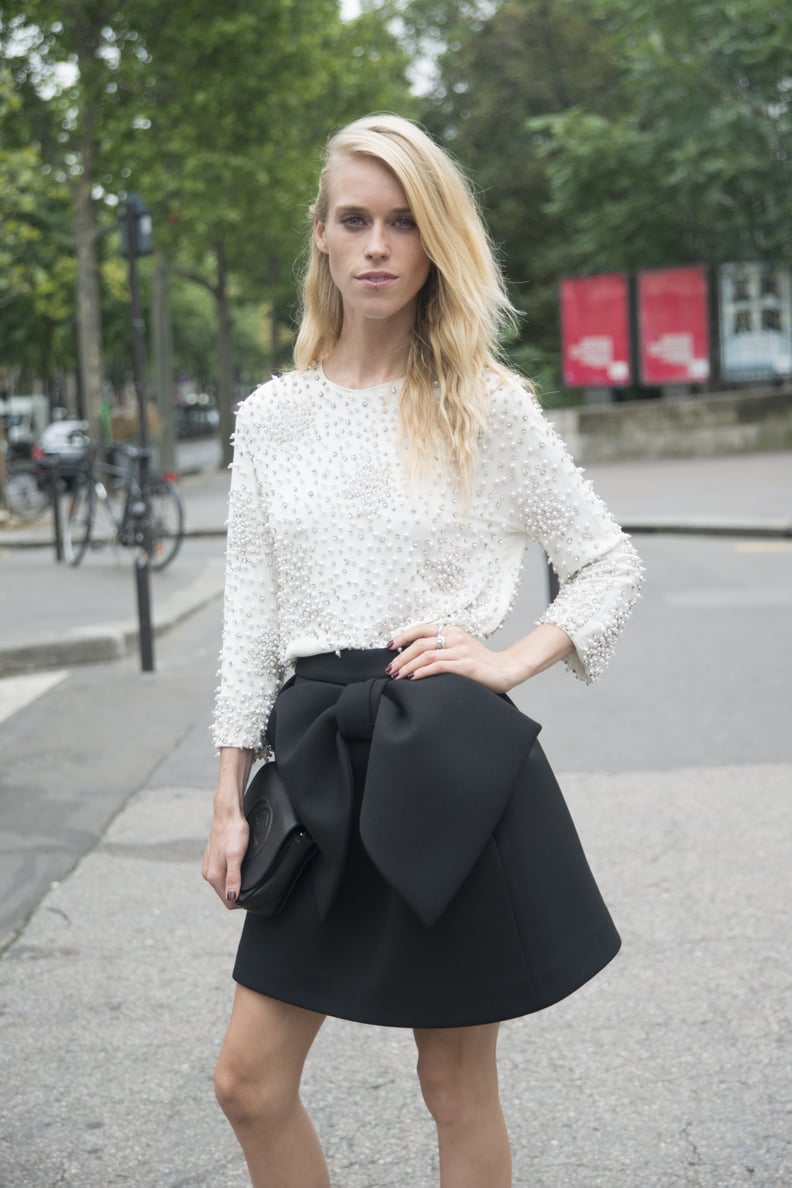 Big Embellishments
This time of year is about being a bit more special, so adding a big embellishment, like the bow on this skirt, is so cute. And black and white work all year round. But this beaded shirt? Beautiful.
02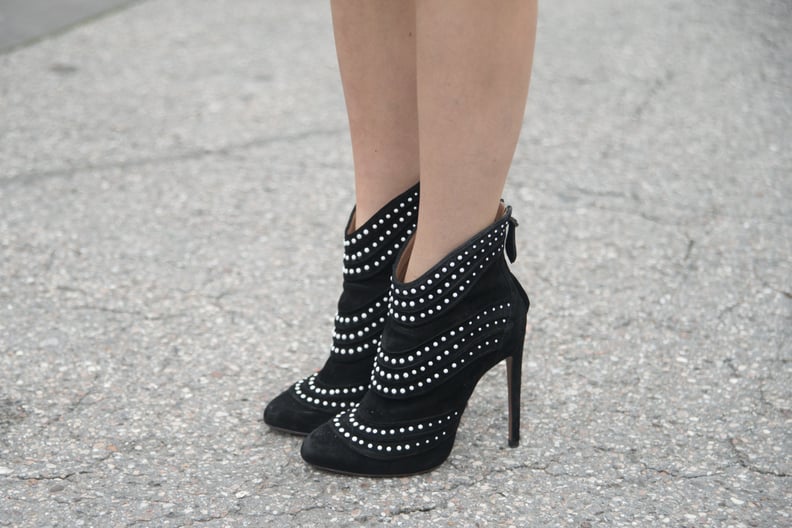 Pop of Sparkle
Studs are so in right now and create just a touch of sparkle that's so spot-on this holiday season. And we love these ankle boots that add a festive spin to any outfit.
03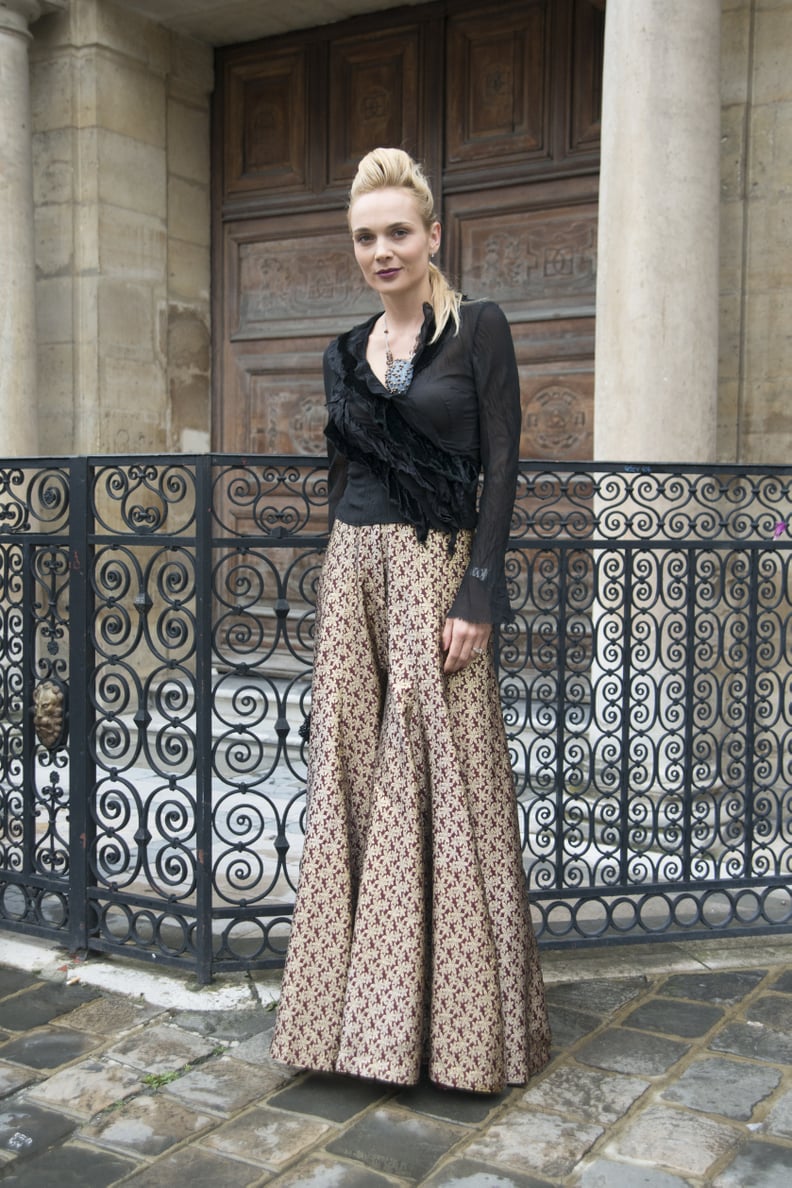 Full Skirt
We love this look that's a bit chic mixed with formal; it works for hitting a holiday party or even a special evening out. And this cut is so flattering for any body type, making it a great addition to your wardrobe this season. And we love this elegant pattern mixed with the fitted black blouse.
04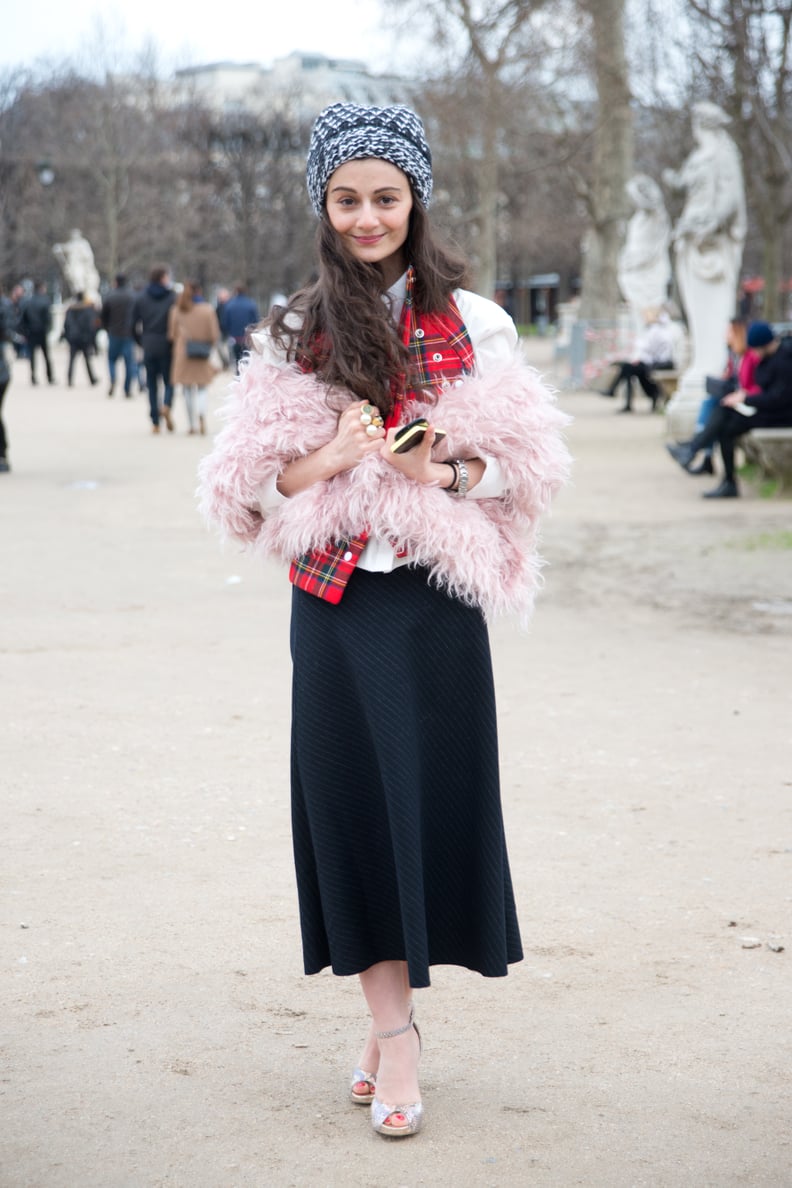 Plaid
So in season, plaid is a quick and easy way to add a bit of holiday to your outfit. And you can play around with reds, greens, and even a bit of gold or silver in the pattern for a pretty touch.
05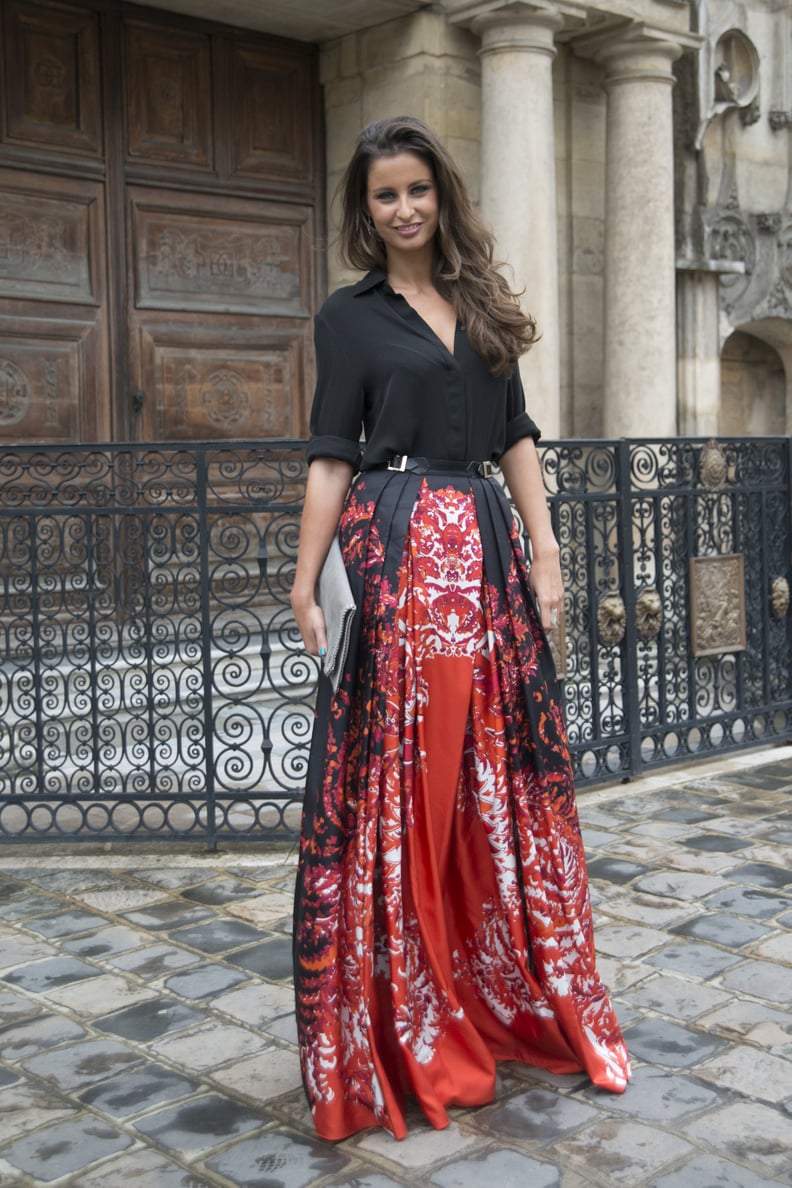 Pops of Red
And another example of how a full skit is so pretty for the holiday season. But we love the pop of red in this skirt that is bright — without being too in your face. If you're going to play with red or green, think lighter hues or smaller accents so you don't overwhelm.
06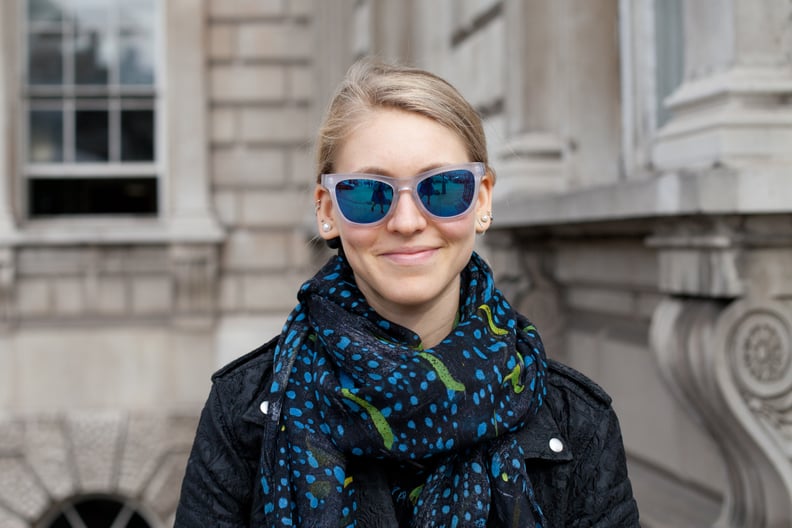 Sunglasses
You gotta wear shades — even when it's snowing. And a pop of polarization, or light shade of white or pink, just looks so Winter.
07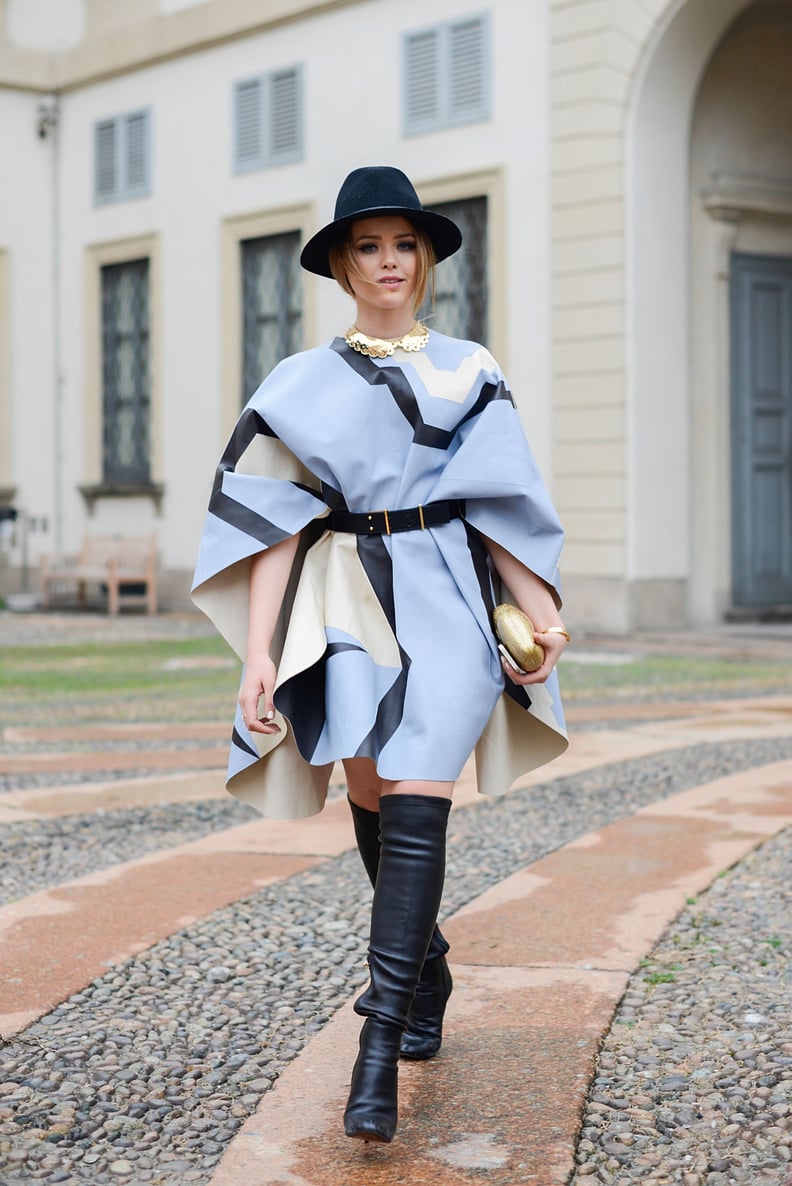 Over-the-Knee Boots
OK, we're loving everything about this outfit, but over-the-knee boots are everywhere this holiday season, and you can pair them with just about anything. But a belted drape dress and fedora are so chic together.
08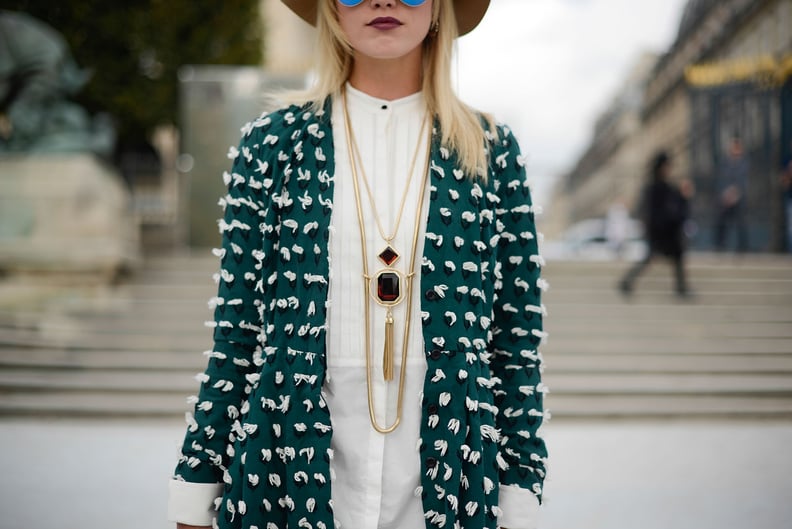 Layered Baubles
Artful collections of necklaces and bracelets are always in style, but they're essential during the Winter season, adding brightness to crisp white shirts, gauzy blouses, or your LBD.
09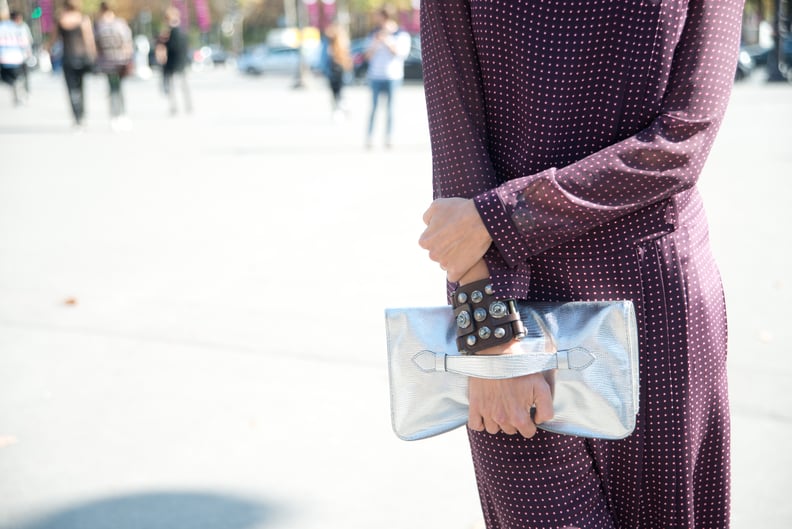 Pretty Clutches
The holiday season is all about touches of sparkle, so a shimmering clutch is an easy way to celebrate the season. It's the perfect size for carrying just what you need for heading to a work party or meeting up with old friends when visiting your parents.
10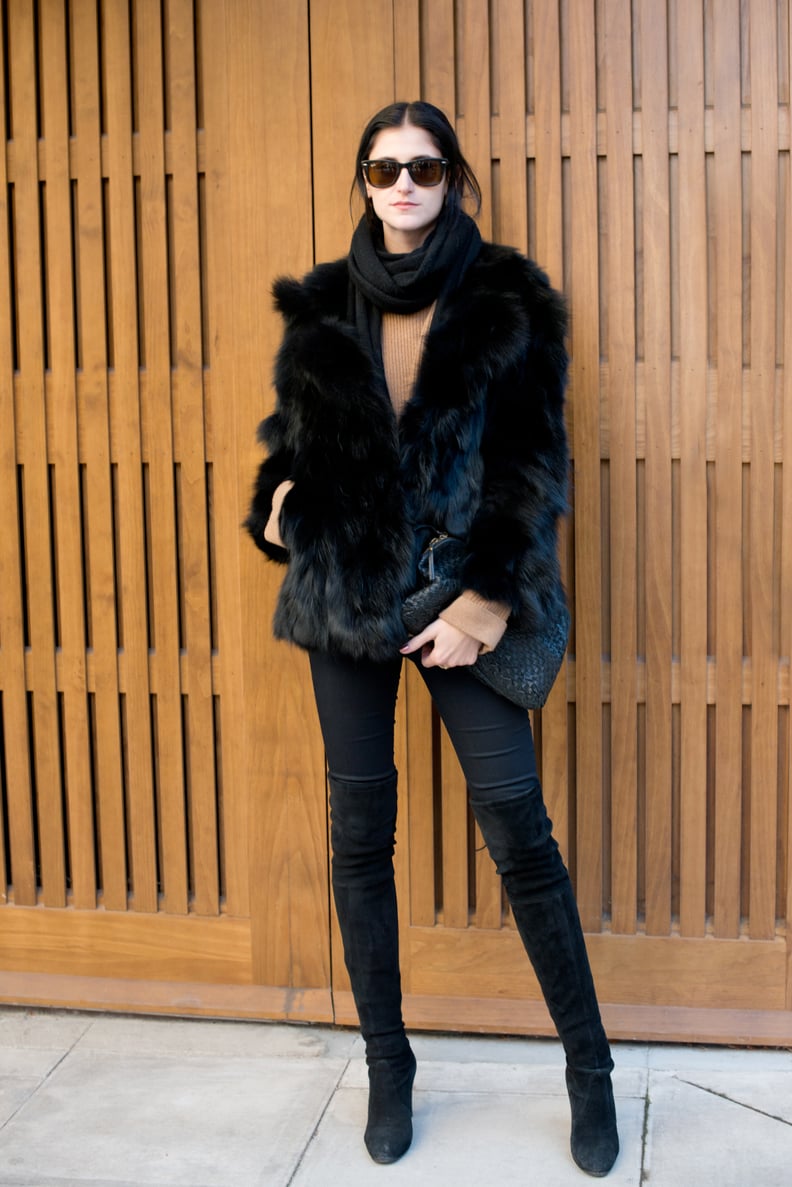 Faux Fur
Nothing says Winter like something fuzzy to cozy up with, so adding a bit of faux fur to your wardrobe just screams holiday season.
11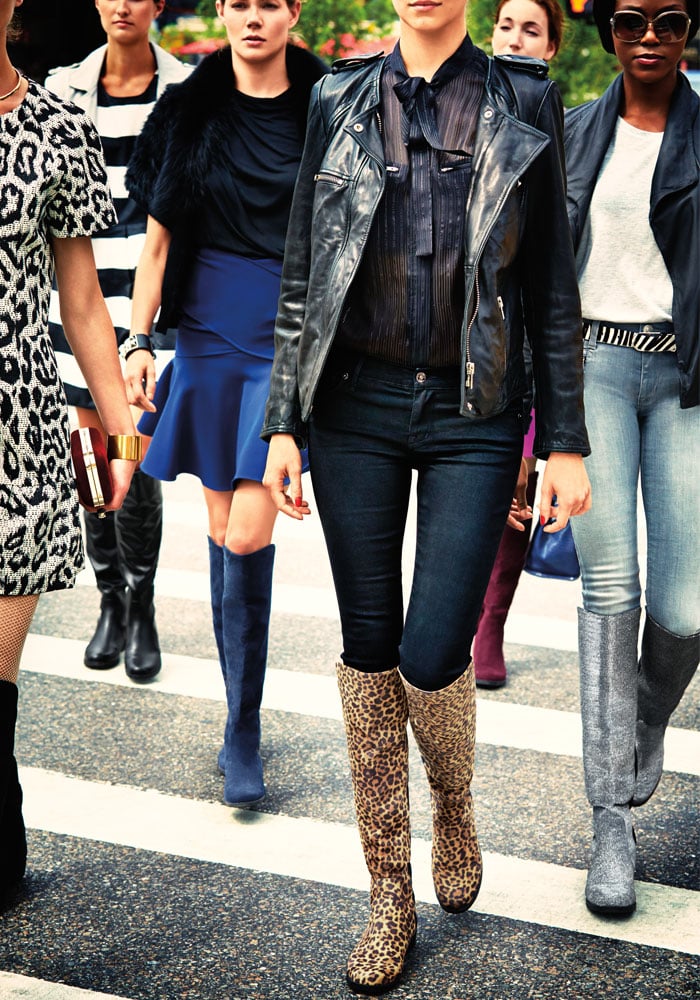 <a href="http://pubads.g.doubleclick.net/gampad/clk?id=134804643&iu=/5485/sugar.pop/track">Click here for more from DSW!</a>