22 Easy Ways to Accessorize This Summer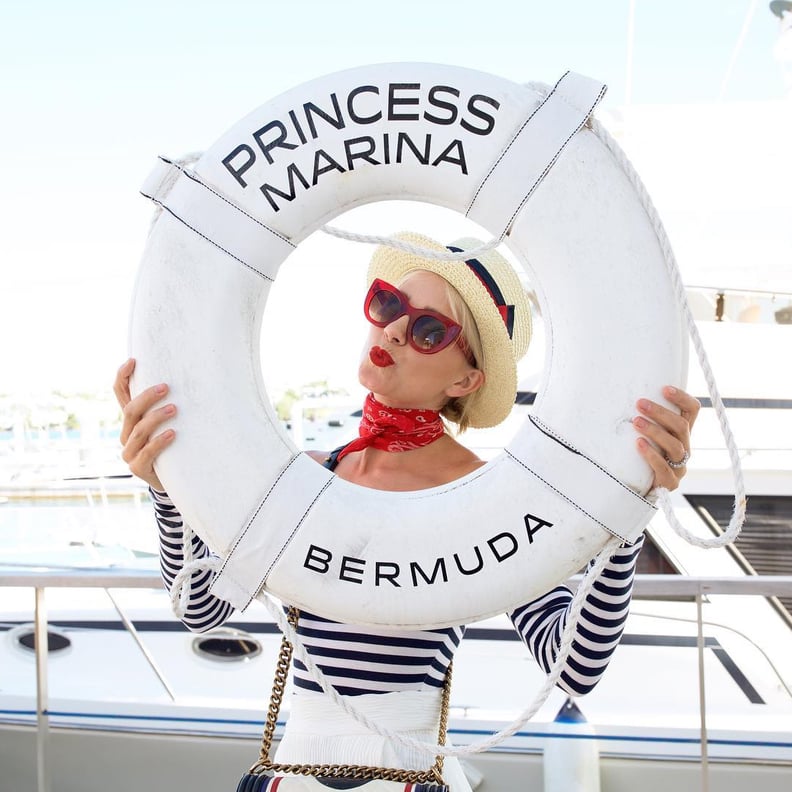 Accessorizing during the Winter is pretty easy: add a scarf here, throw on a layer there — the possibilities are endless, and we're always spotting new tricks we can't wait to try. The Summer, however, is a completely different story, since we're looking to shed clothes, not add more. But simple t-shirt and shorts combos cam often feel like they're missing something — aka that little something extra to take it to the next level.
So we turned to Instagram, where our favorite fashion bloggers have been serving up inspiration on the daily. Between adding a neck scarf, rocking a Summer hat, and piling on the jewels, keep scrolling to discover a handful of hacks that'll amp up any warm-weather look.
01
Add a Pendant Necklace as a Little Something Extra
02
Use a Vest to Pull Things Together
03
Let a Body Chain Peek Out From Under Your Top
04
Style a Bandana as a Summer Scarf
05
Get Creative by Layering a Dress Over Your Outfit
07
Make a Statement With a Beaded Layered Necklace
08
Take Things to the Next Level With a Hat
09
Incorporate Your Crossbody Bag Into Your Outfit
10
Tie Your Collared Shirt With a Pussy Bow
11
Let a Denim Jacket Hang on Your Shoulders
12
Give Things a Little More Oomph With a Belt
13
Layer Your Necklaces and Chokers
15
Tie Your Hair With a Summer Scarf
16
Add a Pop of Color With Mirrored Sunglasses
17
Wear Earrings to Add a Little Sparkle
18
Tie a Choker Around Your Neck
19
Get a Little Sporty With a Classic Cap
20
Tie a Shirt Around Your Waist
21
Complete Your Look With a Blazer
22
Let a Large Cuff Steal the Spotlight