These Are Nicole Richie's 3 Favorite Outfits of All Time
When we tell you that it's easy to dress like Nicole Richie, you probably won't believe us. After all, a woman who manages to look so effortlessly cool 100 percent of the time can be a little bit intimidating. But when we sat down and talked to Nicole at the 2015 Fashion Institute of Technology's Future of Fashion Runway Show, for which Nicole played host, we realized that her style is surprisingly easy to grasp.
Whether she's headed out to run errands — which, by the way, she tries not to do on the weekends during her downtime — or getting red-carpet ready, Nicole is always set on having fun. If that means she's wearing a bold hairdo or a crazy printed dress just for the heck of it, then so be it.
Read on to find out three of Nicole's favorite looks of all time, her go-to uniform, and whether or not having kids has changed her wardrobe, then use her tips for constructing your own outfit tomorrow. Spoiler alert: you're going to have to be willing to take a risk.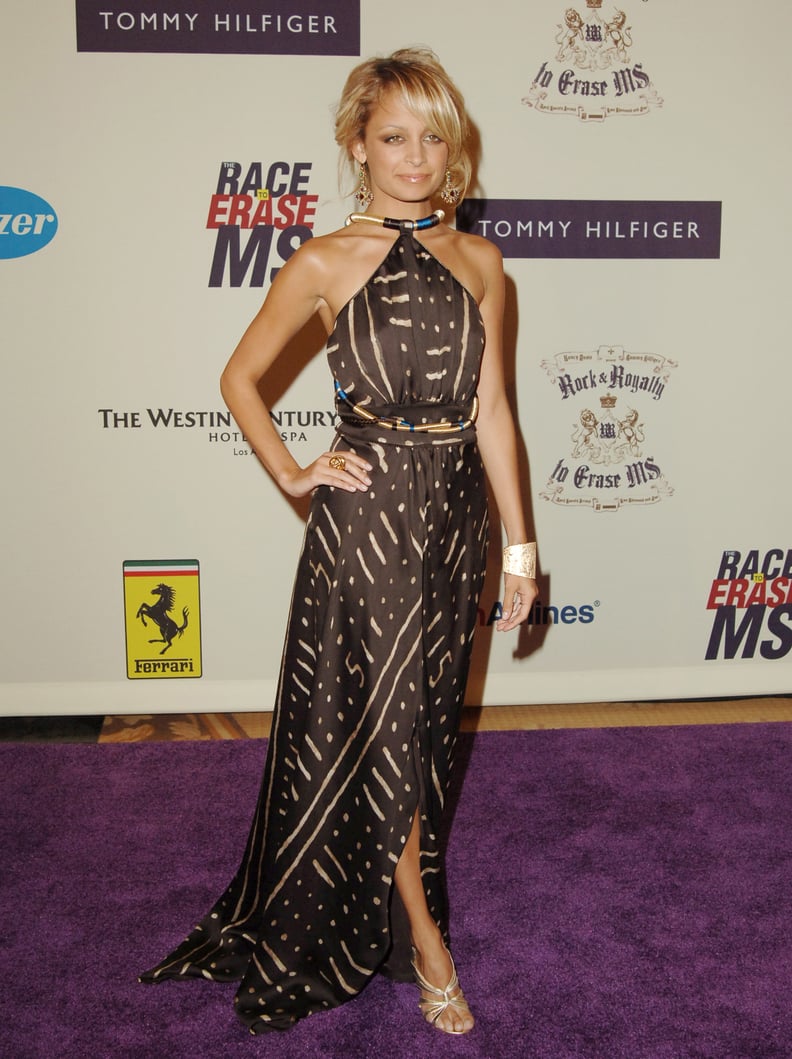 Nicole's African-Print Dress
"There was a Costume National gown that I wore to the 12th annual Race to Erase MS event in 2005. It was a brown African-print dress, and it was beautiful."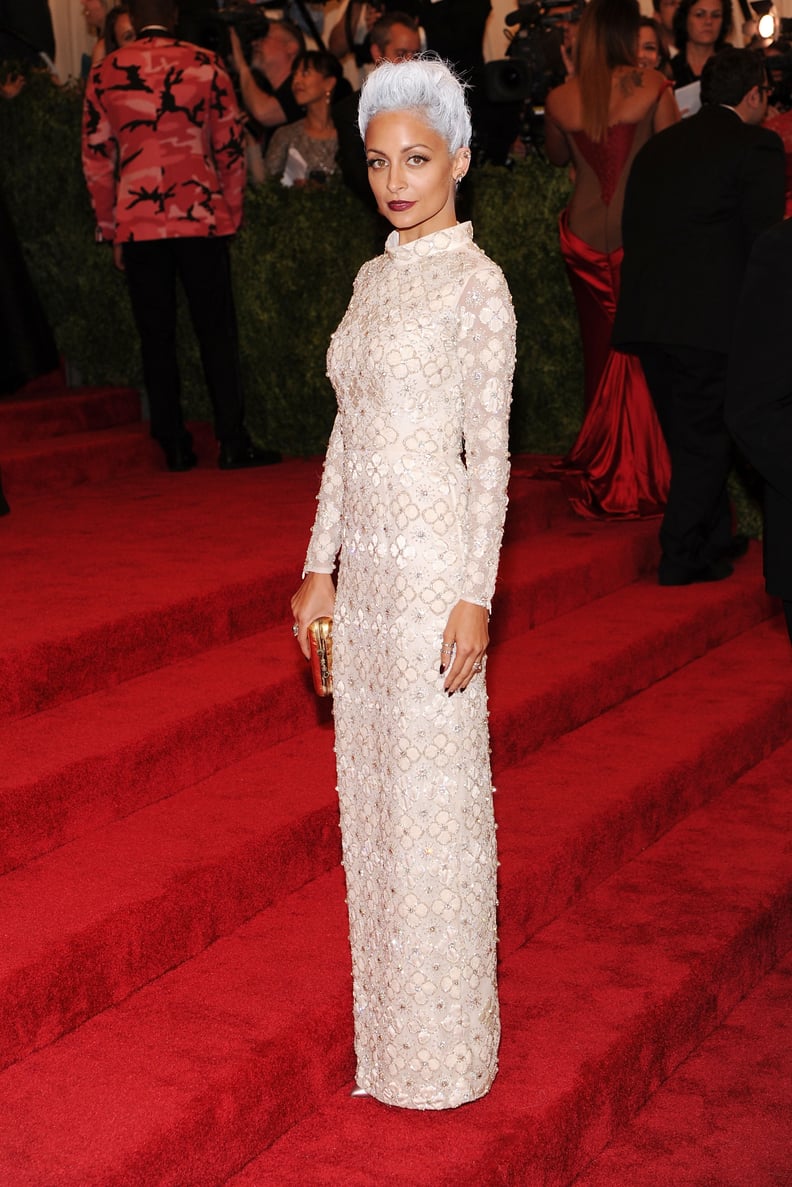 Nicole's Favorite Met Gala Look
"When I sprayed my hair white for the Met Gala, that was so fun. I love a theme. I love to fall in line with a theme." Nicole wore a white high-neck Topshop dress to the 2013 Costume Institute Gala for the Punk: Chaos to Couture exhibit.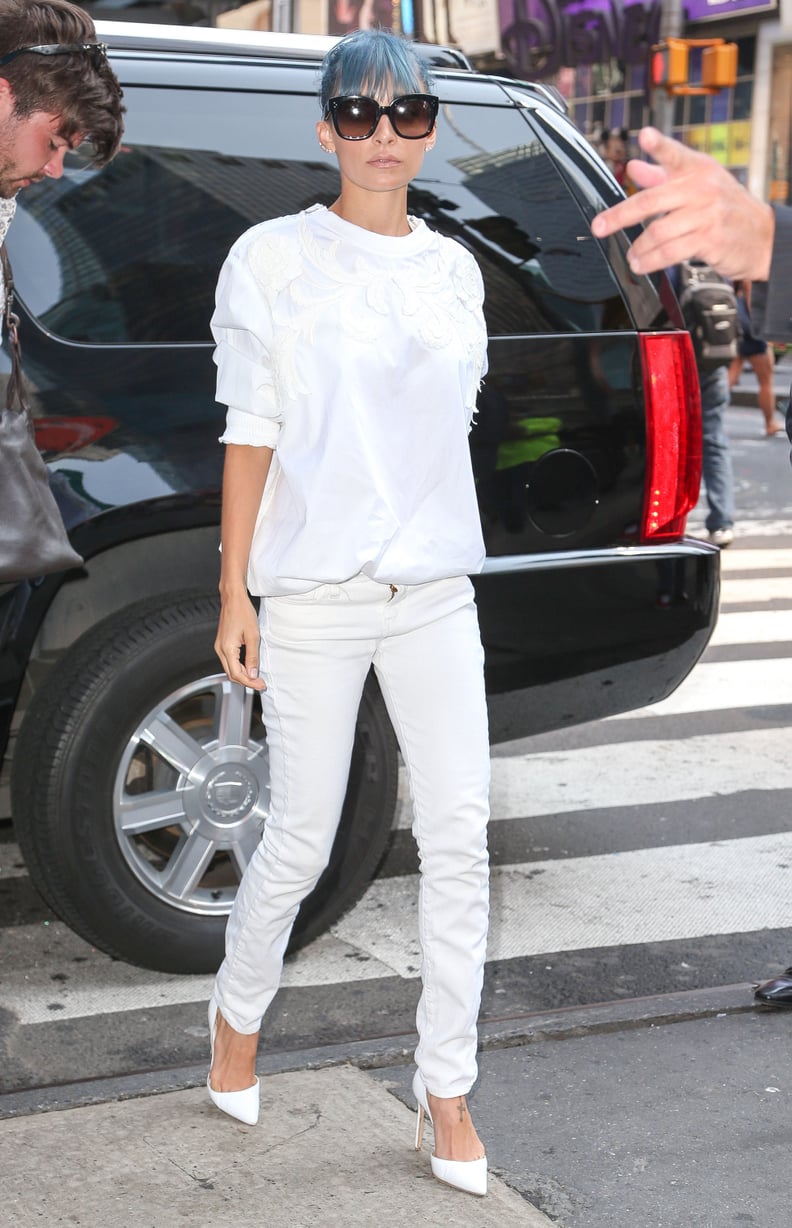 Nicole's Go-To Street Style Look
"I would say I'm a jeans and t-shirt type of girl that accessorizes a lot. I feel like I wear the same thing every day. I need to be comfortable, I need to be able to move throughout the day."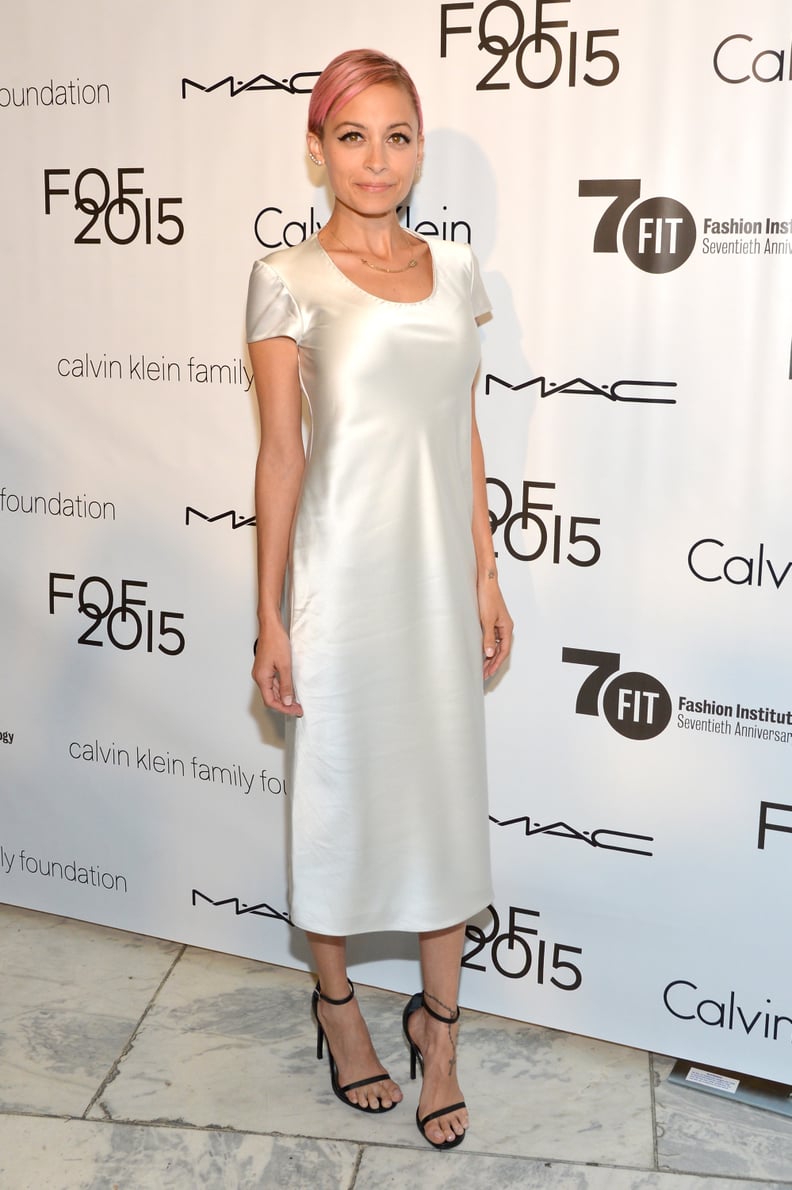 Nicole's Top Fashion Tips
For petite girls: "Shop in Japan. Then you don't have to tailor anything!"
When you have kids: "There's nothing I wouldn't wear now that I have kids. You have to express yourself; and so whatever that means, I am all about it."