As POPSUGAR editors, we independently select and write about stuff we love and think you'll like too. If you buy a product we have recommended, we may receive affiliate commission, which in turn supports our work.
The perfect white jeans can feel like a fashion unicorn — beautiful (magical, even) but frustratingly elusive. But as fashion editors, we never shy away from a little style challenge. So we enlisted the help of expert Scott Morrison, the founder of the cool-girl denim brand 3x1 to help us in our quest. With stints at Mudd jeans, Paper Denim & Cloth, Earnest Sewn, and now 3x1, Scott knows what it takes to get your most flattering true blues (or whites in this case).
So what's the secret to procuring the perfect pair? Scott broke down five key factors to keep in mind when shopping for the Summer favorite. From pocket placement to the ideal amount of elasticity, consider these your commandments to conquering white jeans once and for all. Before you spend another afternoon stuck squeezing into pairs that feel all wrong, here's exactly how to find your just-right Summer whites.
01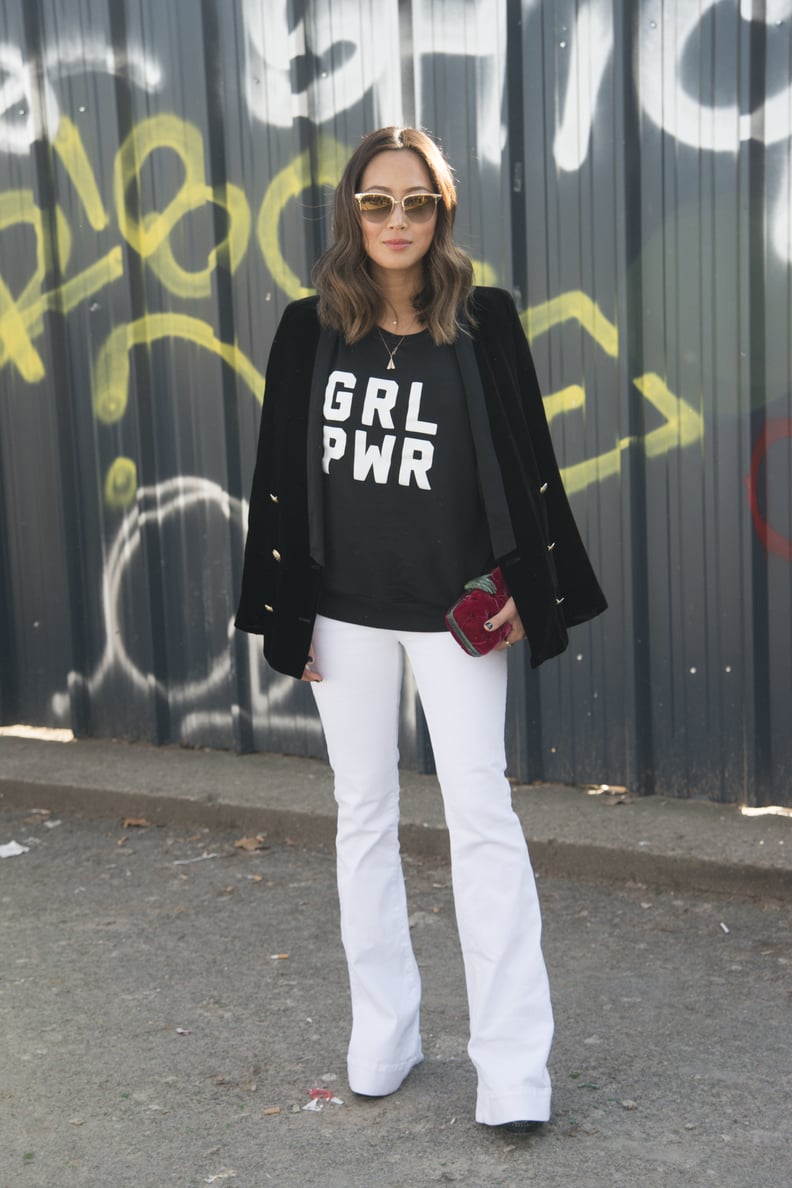 Find the Best Style For Your Body Type.
"For a curvier figure, larger back pockets are better, as they minimize the negative space (in this case, the empty space between the pockets and the side and center seat seams) and balance the silhouette. From a style standpoint, I'd suggest taking advantage of the flare trend, which can be really flattering for girls with a curvier figure.
If you're petite, I'd avoid wearing low-rise jeans, which will make you appear shorter. Wear a midrise or high-rise pair, as both will create the illusion of longer legs making you appear taller."
02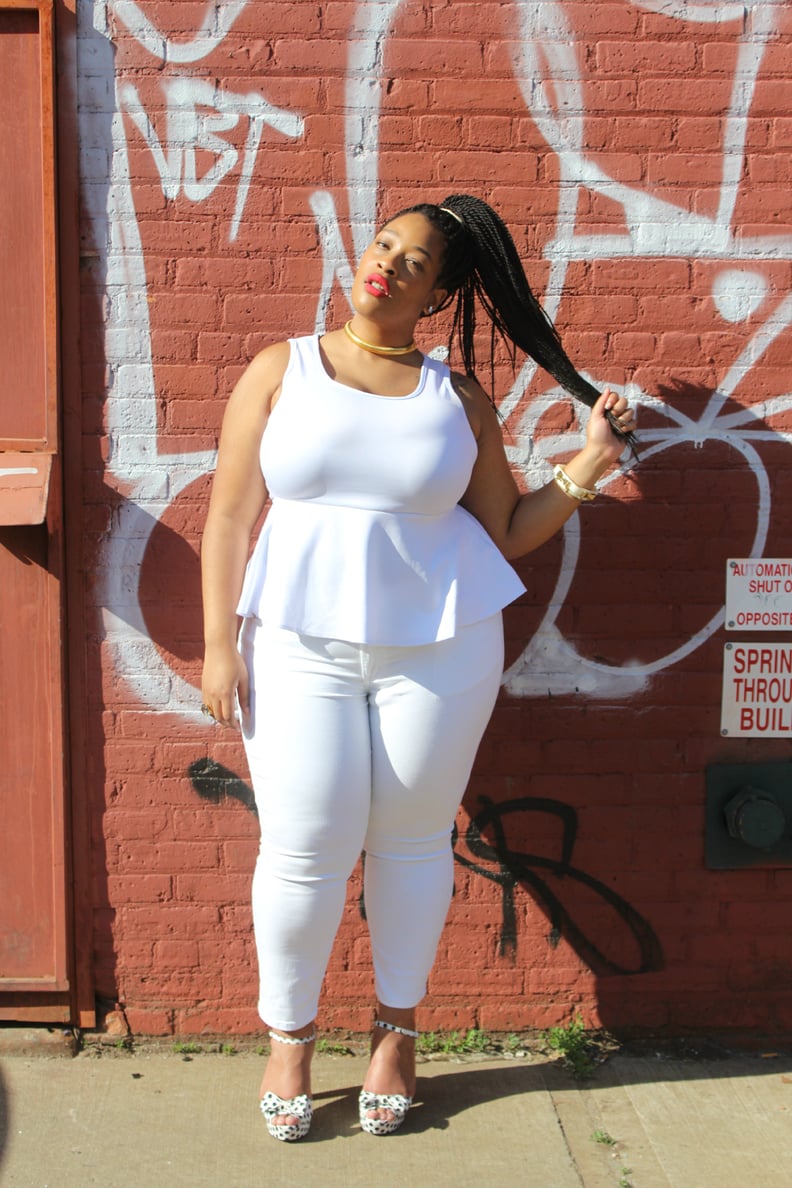 It's All About the Fit.
"Finding the right style of white jeans, just like with all jeans, is all about the fit. You want to find something that is comfortable and that you feel good in first and foremost. I always suggest sticking with styles that flatter your body type, and when wearing white you need to pay attention to it more than ever. I still love a white skinny jean with flats, and a new, updated high-rise bell bottom or flare works incredibly well if you're looking to lengthen things a bit.
In regard to finding the right size, make sure your jeans are 'tight' when wearing them for the first time. All denim stretches out with wear, as much as a half size in that first day, so make sure you buy jeans that feel a bit on the tight side, as two or three hours later they're going to feel perfect."
03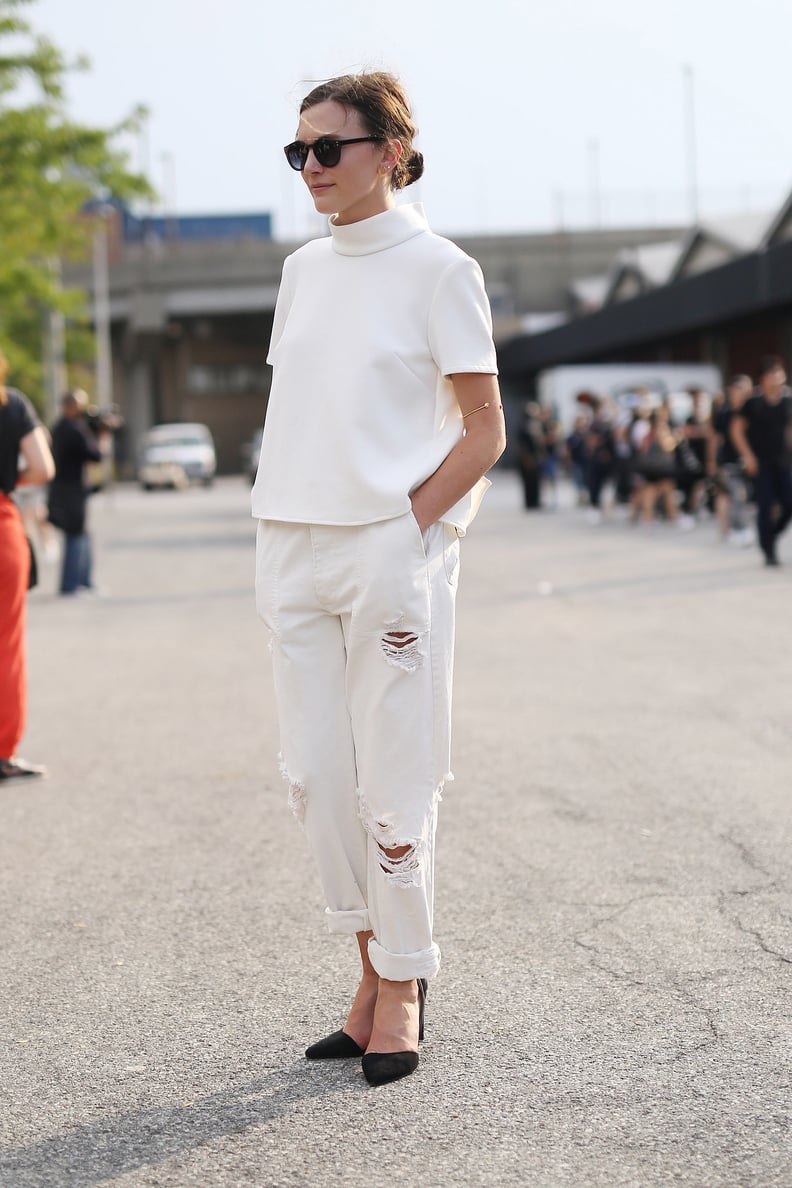 Find the Right Mix.
"Sadly there's no magic cotton to elastane ratio, but I definitely think the weight of the denim makes a huge difference. Depending on the style you're picking, heavier-weight denims are best because they typically are a bit more flattering (they hold you in) and they're less likely to be sheer. I'm a big fan of 11 oz. denims in either a superstretch denim for skinny jeans, or a 98 percent cotton / two percent elastane fabric content for flares, straight-legs, shorts, and boyfriend styles."
04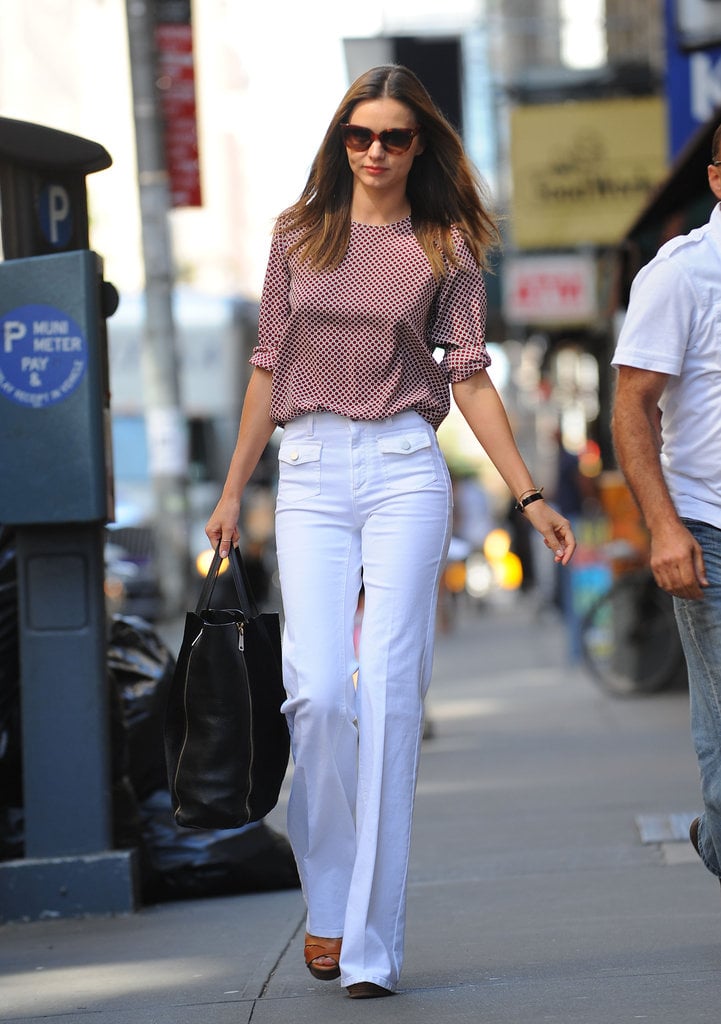 Keep Them Sparkling.
"White is always tough, but if you're trying to keep them as white as possible, I'd suggest giving them a quick once over with ScotchGuard spray . . . that will make it tougher for stains to adhere. Then I'd make sure that when you wash, machine wash with other whites in warm water (not hot), and don't overload the machine, as you need your jeans to be rinsed thoroughly. If they're not rinsed thoroughly, detergent residue can lead to yellowing. One last trick is to add a 1/4 cup of baking soda to the washing machine during the rinse cycle instead of using conventional fabric softener. It will soften and whiten at the same time."
05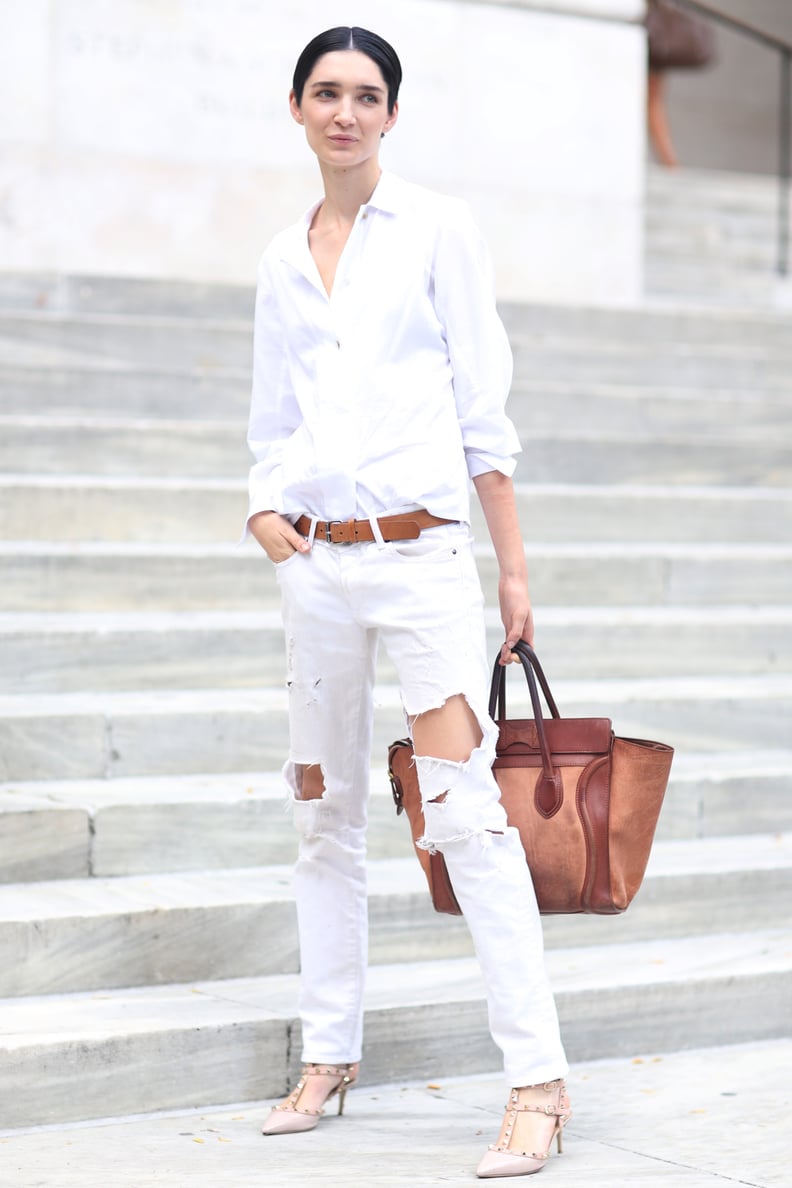 Pockets Are Key to Your Best Booty.
"When it comes to the back pockets, I would suggest avoiding disproportionately small back pockets as they'll unnecessarily emphasize the seat. You also want to make sure that your pockets are not sitting too high on the seat, nor too low. Most brands skimp on the grading for back pockets, choosing to use just three back pocket sizes to cover all sizes from 24-32. At 3x1 we use five pocket sizes in our women's collection to really achieve the best proportion for each jean size. Paying close attention to the back pockets will ensure more flattering shape."