17 Style Rules For Looking Better in Your Clothes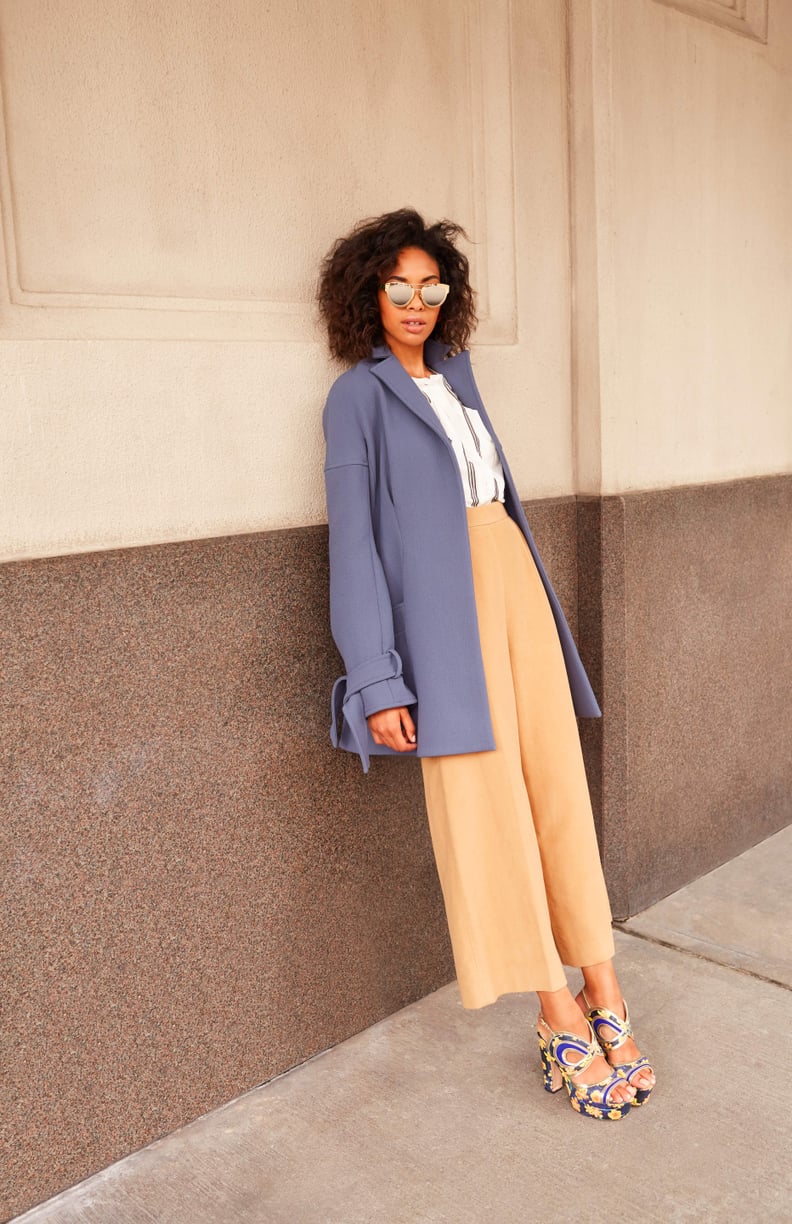 POPSUGAR Photography | Kathryna Hancock
POPSUGAR Photography | Kathryna Hancock
We're walking down the street in a crisp ivory skirt and luxe cream sweater — a foolproof Winter white combination anyone would be proud to show off. Only, our skirt is totally see-through, and the lace finish on our panties is completely visible. And wait, did we forget to tie a perfect bow in our lace-up heels? That's our worst fashion nightmare. But these aren't the only faux pas we're afraid of. In fact, there are plenty of common mistakes we've seen, and probably some we've been guilty of, all of which don't exactly scream "pulled together."
Now, we're putting a stop to all that. We're mapping out the most common mistakes and breaking down the solutions so your look is always on point. Some of it may seem elementary — like finding the right underwear — but it's no less important for crafting a look that says "I'm totally confident (without even trying!)" Read up on these quick tips, and you'll be the flyest girl on the street in no time.
01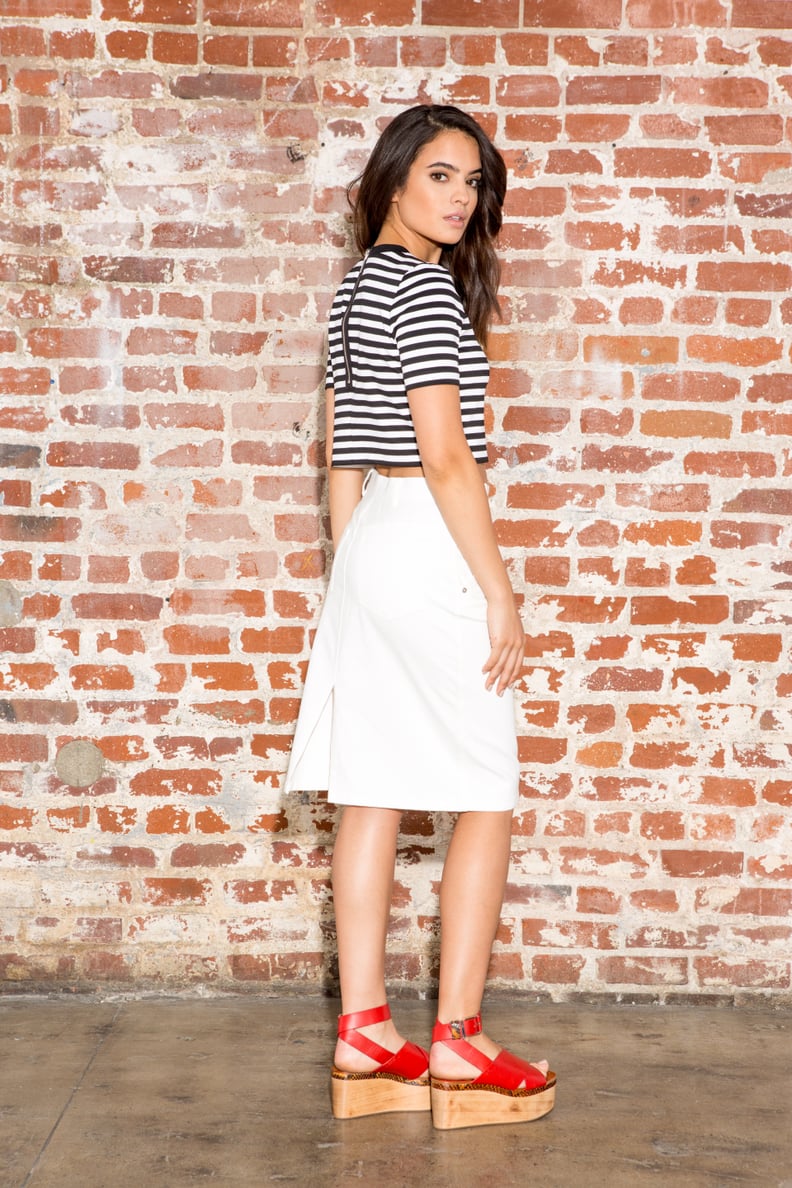 Find the Right Underwear
Spinning around and checking yourself out in the mirror is no longer enough. Grab your roommate or S.O. and have him or her snap a photo of your look from the front and back — especially if the material you're wearing is thin. Running outside and letting the natural light shine down on you isn't a bad idea, either. It's not just contrast colors you should keep your eyes peeled for, but pantylines or the hem of a slip.
02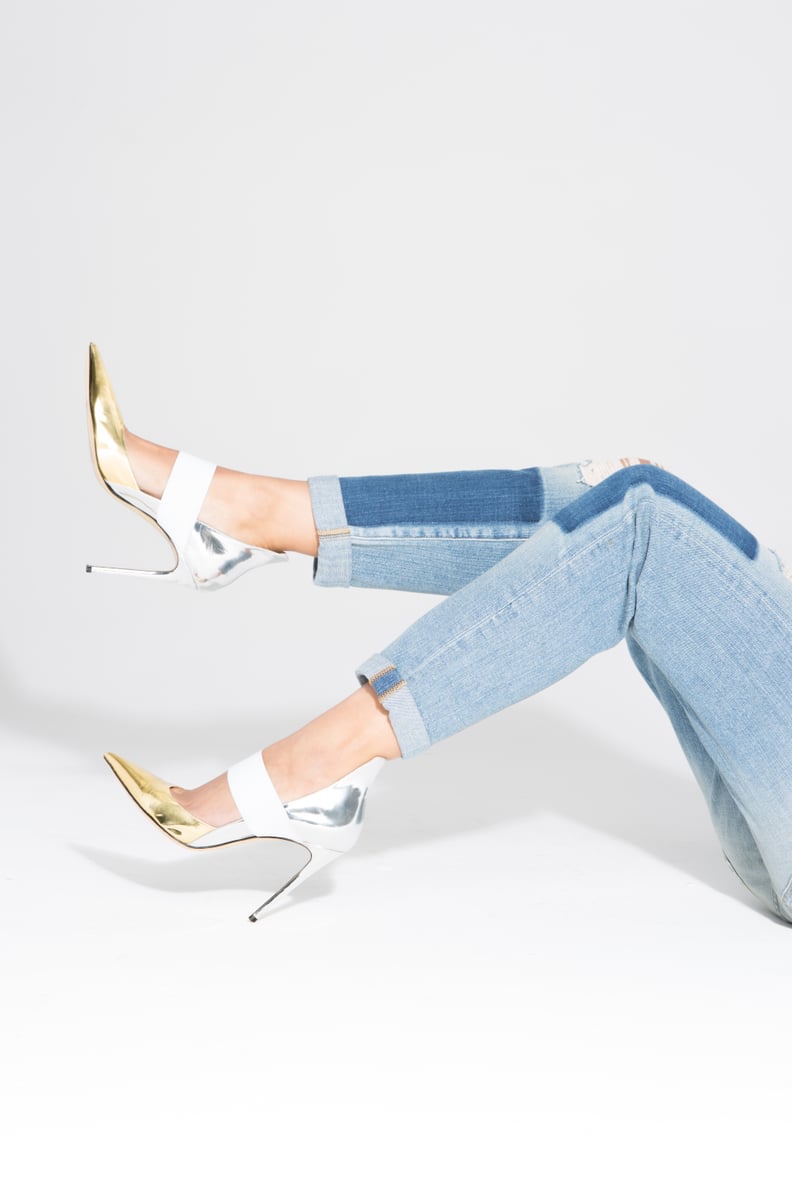 Don't Incorporate Too Many Trends in 1 Look
We get it, the whole colorblock effect is cool, but don't overdo it. These patchwork jeans actually work well with metallic pumps, which up the fancy factor of the overall look. But if these heels were anything but neutral colors that work with anything, they might overshadow the detail on the denim. Know when to break up your look with a simple white tee, and remember that sometimes a little goes a long way — especially when it comes to supertrendy items.
03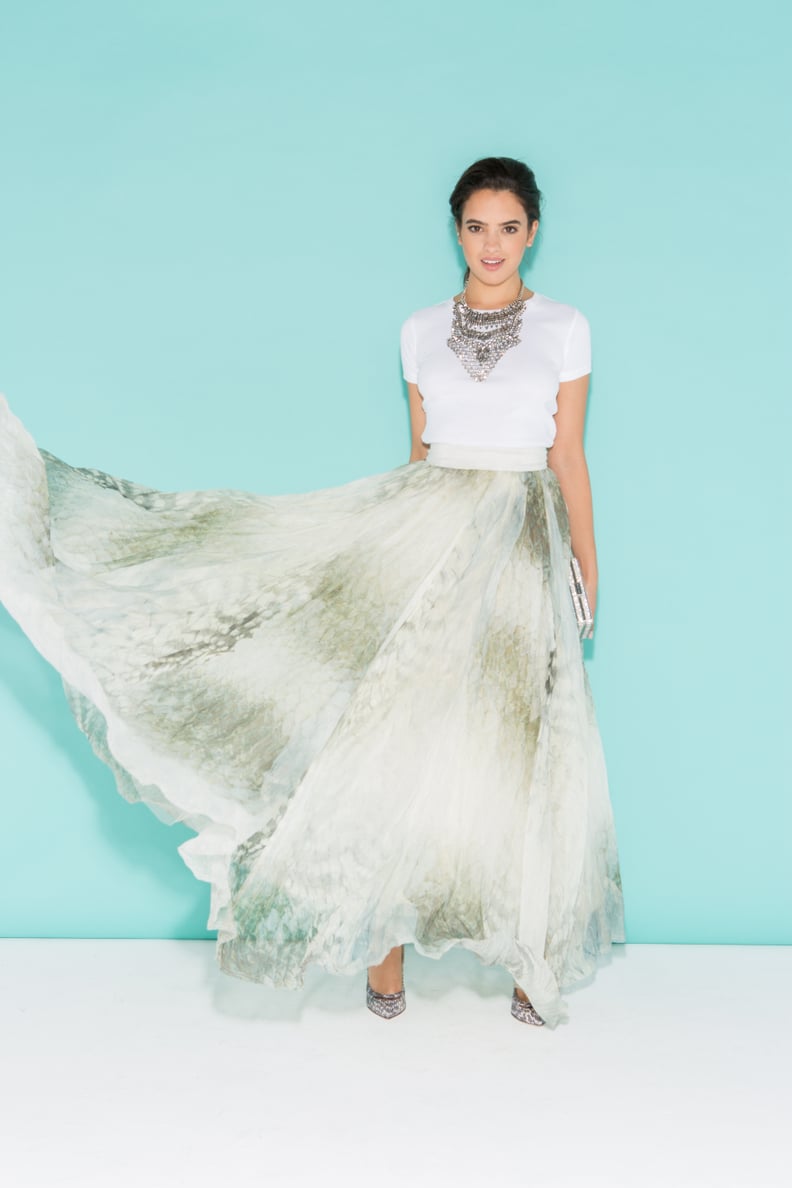 Steer Clear of Drowning Yourself in an Oversize Silhouette
Got a maxi that's just too long or too big? Add a tight white tee to break it up and give off the illusion of a skirt. And don't let it take over! Playful pumps that accent a statement necklace work to round out your outfit and create balance.
04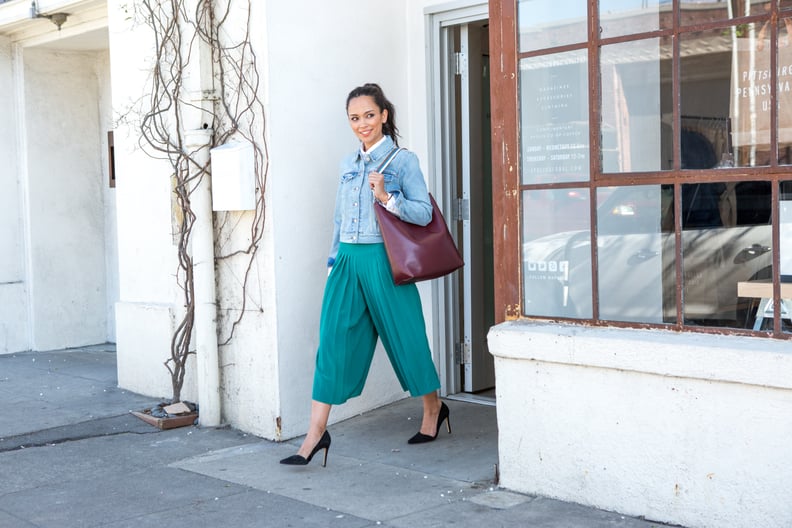 Strike the Right Shoe-Pant Proportion
This mistake can happen with a pair of jeans and boots, palazzo pants and heels, or a jumpsuit and flats. When it comes to nailing your shoe-pant proportion, any combination can be a recipe for disaster if you don't check yourself out before you walk out the door. If your bottoms are meant to be cropped, more than just your ankle should be visible. If your skinnies are tight, try rolling them, especially if your booties have little details meant to be shown off, like a suede tassel. Try to avoid unflattering combinations, like a wide-leg silhouette and flat shoes, which might give off the illusion of shorter legs. Instead, a pointed-toe heel will elongate your stems and make you appear taller, even in breezy trousers.
05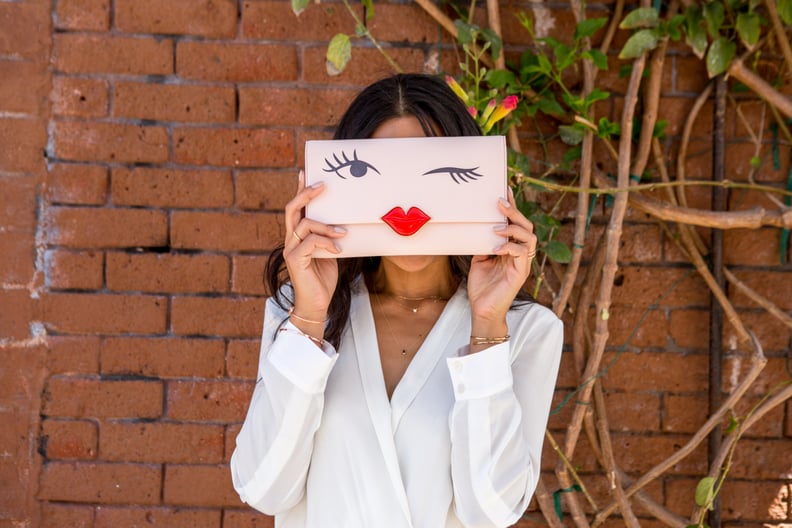 Never Accessorize With Flashy Items That Feel TOO Loud
If your look is all about your statement clutch or your killer pair of quirky-printed heels, don't mess with the focal point. An eye-catching pattern like the one on this bag deserves all the attention, so choose an outfit that's clean and simple.
06
Don't Overlook the Length of Your Slit
If you're wearing a dress or skirt with a slit — especially for a fancy event — test it out with the shoes you plan on wearing. Walk down the street in it! Take long strides! Make sure your silhouette is movable and doesn't constrict you. Most importantly, ensure that you're not showing too much skin from behind or too much leg from the side.
07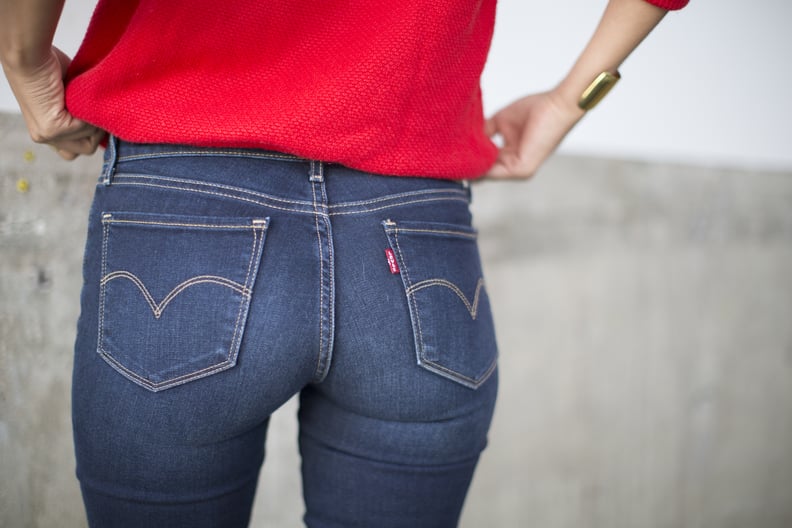 Know When to Tuck in Your Top
Just be frank about it — if your go-to jeans make your booty look great, let the area shine. Just because your top's a little slouchy, doesn't mean you can't tuck it in, tie it up, or pull it to the side. A too-long tunic with structured denim just doesn't work in your favor. Practice coordinating your separates and make sure they meet in perfect harmony.
08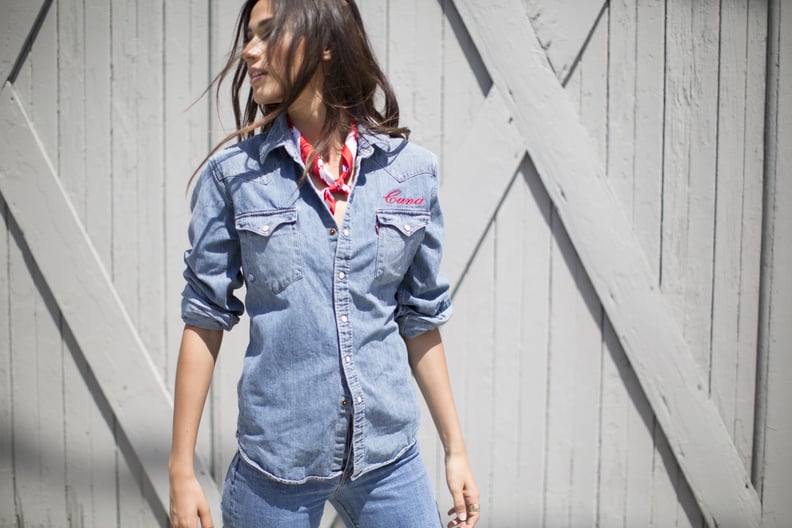 Select the Right Shades For a Canadian Tuxedo
There are plenty of denim pieces you can work together to achieve a Canadian tuxedo, and you can play with varying shades, too. But just make sure you break up your look. You can wear a chambray button-up that's the exact same wash as your pants — just highlight the other details of your look, like a silk scarf that complements the embroidery above your pocket. Another option? Tuck in your blouse and add a belt. Dark blues work well with light blues, too, but just make sure the contrast isn't too stark.
09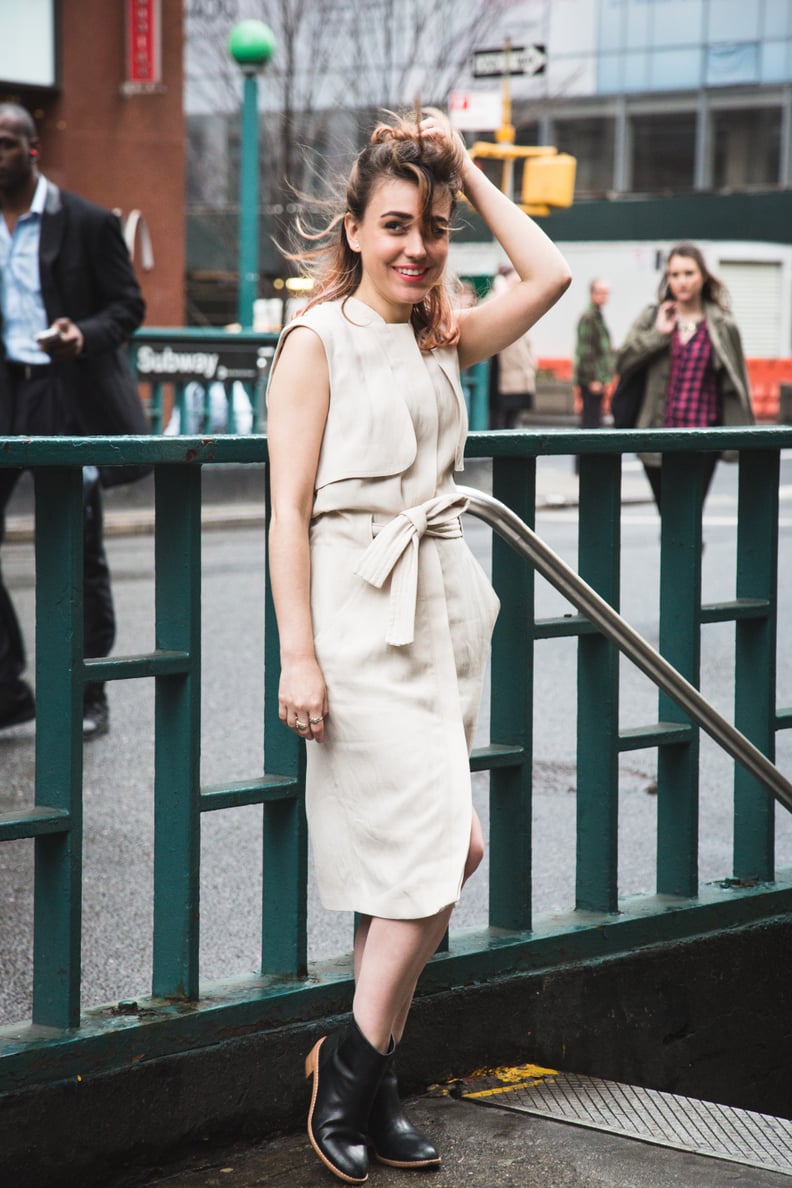 Choose Hemlines That Are Appropriate For Your Height
Cutoffs that are too long for your short legs, crop tops that are too short for your long torso — these slip-ups happen. But don't let them discourage you from trying out trendy items. For example, petite women can wear longline utilitarian vests, and this look is proof! Just make sure you're buying pieces in the right size and wearing them with complementary accessories. If you're not sure, bring along a friend who's got an eye for style on your shopping trip. Or try asking a sales associate: "Does this fit me correctly?"
10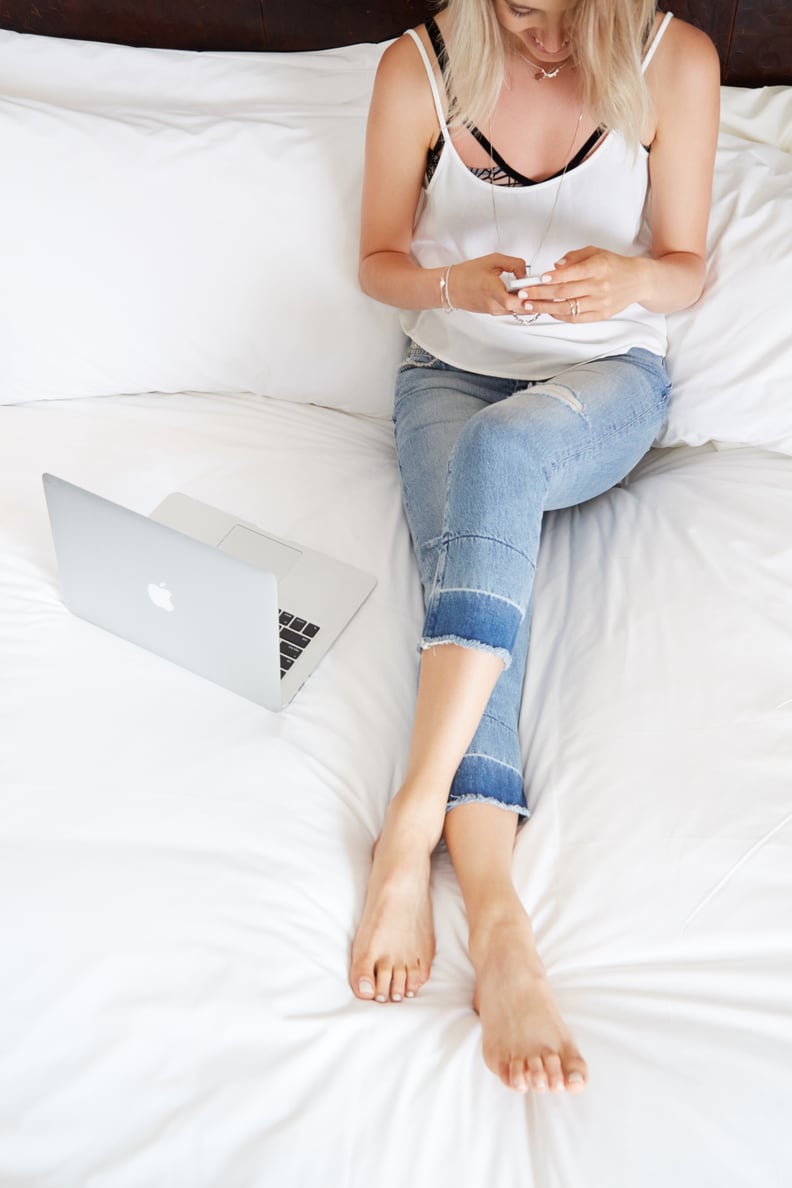 Be Sure Not to Reveal Too Much of Your Bra
Sexy, strappy bras are on the rise. In fact, we've got a bit of our wardrobe sectioned off for them. But revealing the eye-catching details can be tricky. You want to show off your lingerie with sophistication and class. So, if you're managing this with a white top, make sure it's opaque and not too loose. Finish your outfit with stylish separates, like frayed denim, that scream, "I'm here to make a statement." And most importantly, work your look with confidence.
11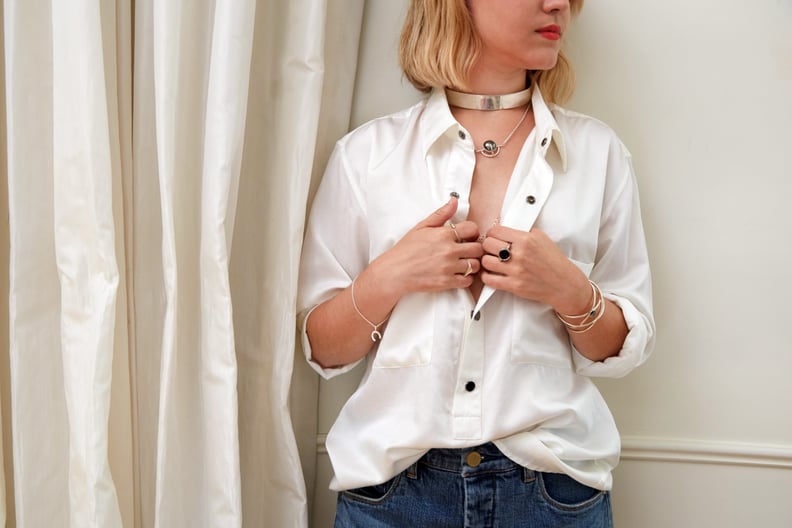 Minimize the Urge to Overaccessorize
It's totally possible to wear a handful of jewels at once — yes, we mean two necklaces and a ring on every finger. But there's a science to this layering trick. Balance dainty pieces with a chunky design here or there, but don't overdo it. Maybe you're sticking with one shape, like circular pearls and gemstones, or one shade of metal, like silver or rose gold.
12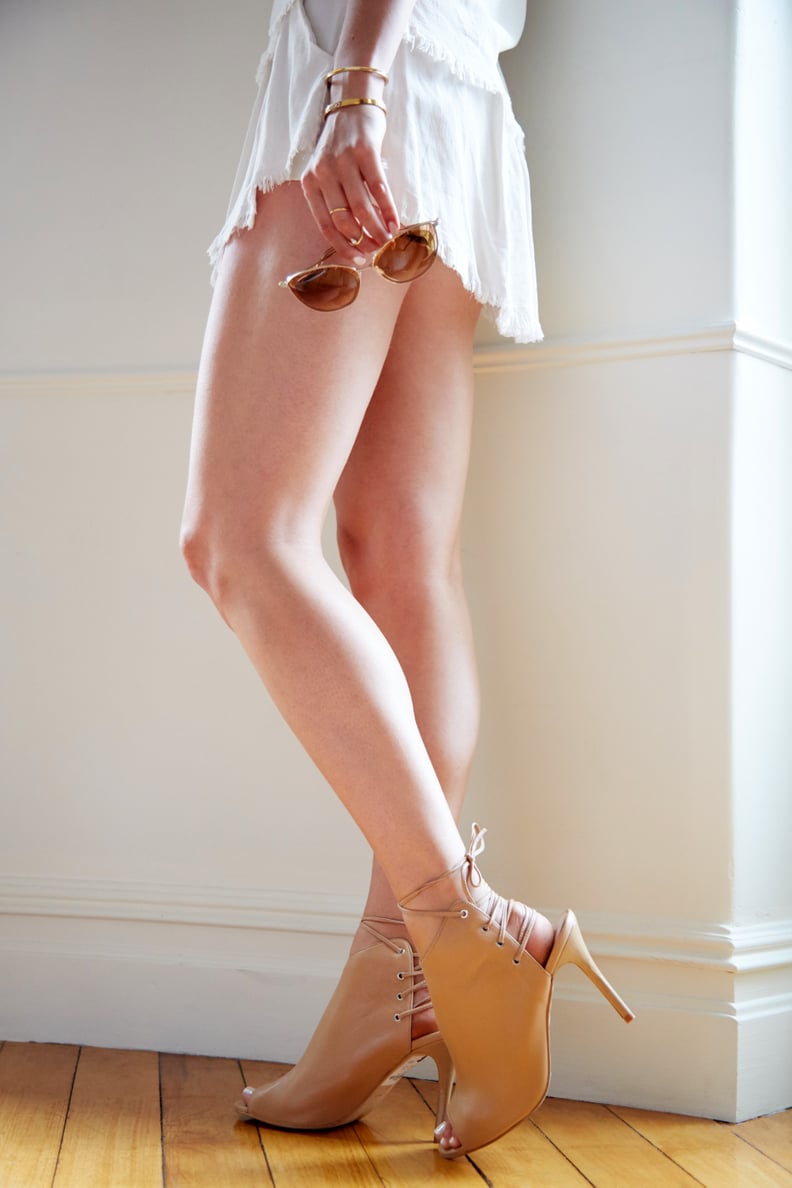 Choose the Right "Neutral" Shade to Elongate Your Legs
One thing we've learned when it comes to shoes: "tan" is not the same shade on everyone. Finding the right neutral leather for your skin tone takes a lot of testing. So when you're finally ready to make the purchase, run to the store with a camera in hand and take photos to make sure your heels don't strike too much of a contrast. The booties or pumps you choose should be a touch darker than your legs and should work to elongate them, not create a "cut off" effect.
13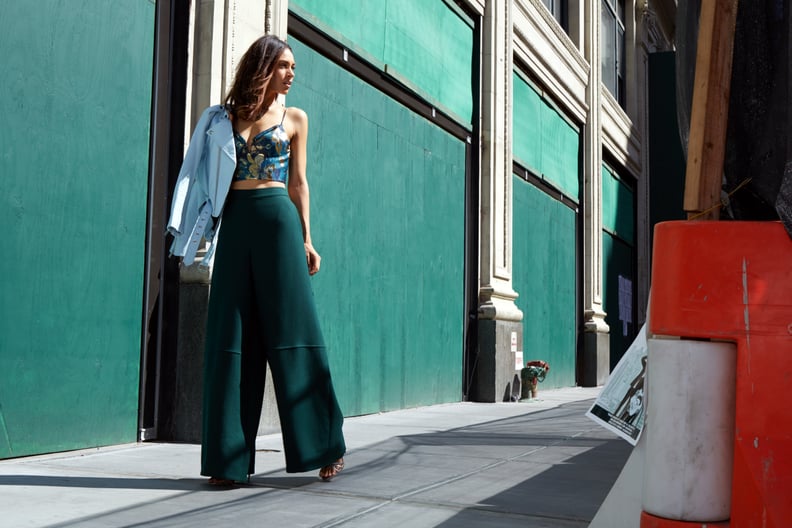 Wear a Crop Top With High-Rise Pants Only
Crop tops are a playful and flirty twist to any "going out" ensemble, but they should still look appropriate. Your goal is to show a sliver of skin, not bare your entire midriff. Just remember, you're going for something subtle, not a bralette. Balance a tiny top with high-waisted, flared trousers or jeans, and keep in mind: it's all about accentuating your waist. An A-line or skater silhouette will create a lovely hourglass effect that highlights your curves.
14
Avoid Mixing Too Many Prints and Colors at Once
We always admire a lady in a look that consists of mixed prints and textures. Proving you can master this trick with finesse shows you've got a knack for style. But be mindful of the way your pieces come together and avoid an oversaturation of color in any one place. Go for a combination that's unexpected — like a breezy tie-dye dress and a crocodile clutch — but ground your separates with accessories that flatter both items, not just one. If one single element of your outfit screams "flashy" on its own, sub it out for something more muted.
15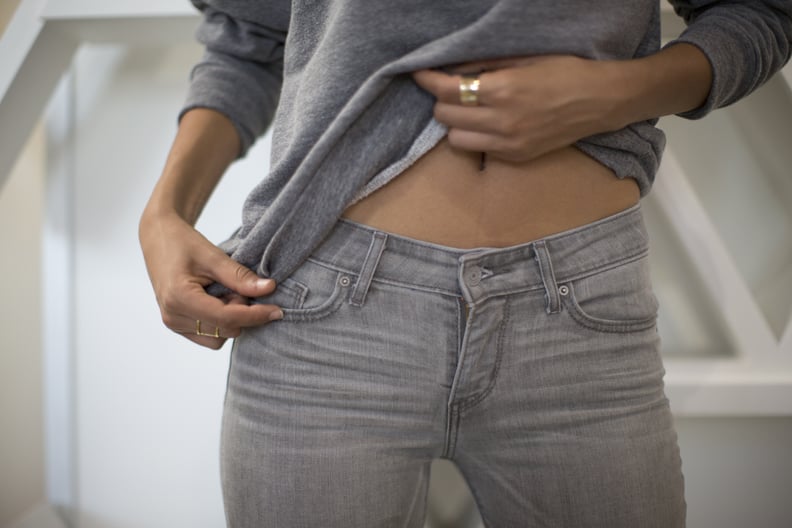 When You're Going For a Monochrome Look, Don't Clash Your Separates
Monochrome looks are actually ridiculously easy to pull off, when you're sticking to basics. A dark heather sweatshirt will meet your light-wash gray denim, subtly drawing attention to the creases in your jeans. Instead of reaching for similar materials, the key to monochrome actually lies in contrasting textures. Accenting your look with a striking pair of shoes or playful jewels also helps to pull it all together and contributes a little extra polish.
16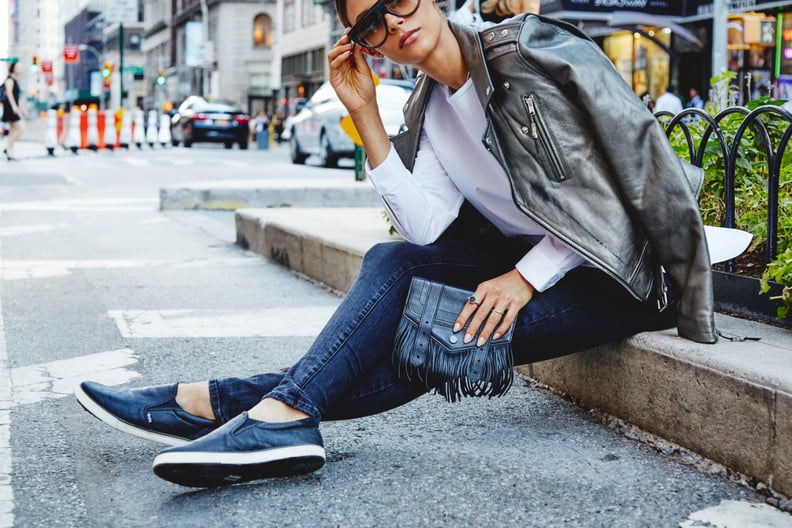 Don't Let Your Socks Slip Out of the Wrong Shoes
This one's a no-brainer: invest in peds or a tight pair of socks that fall below your ankles, then try them on with all your low-rise shoes. Sometimes, it pays to style your footwear with statement socks, but if you're wearing skinnies that reveal a sliver of skin, go for a no-show silhouette. Another common mistake? Just because one style of sock works for your best friend, doesn't mean it'll feel right on your foot. Try different brands on for size until you find the right one that doesn't slip when you walk.
17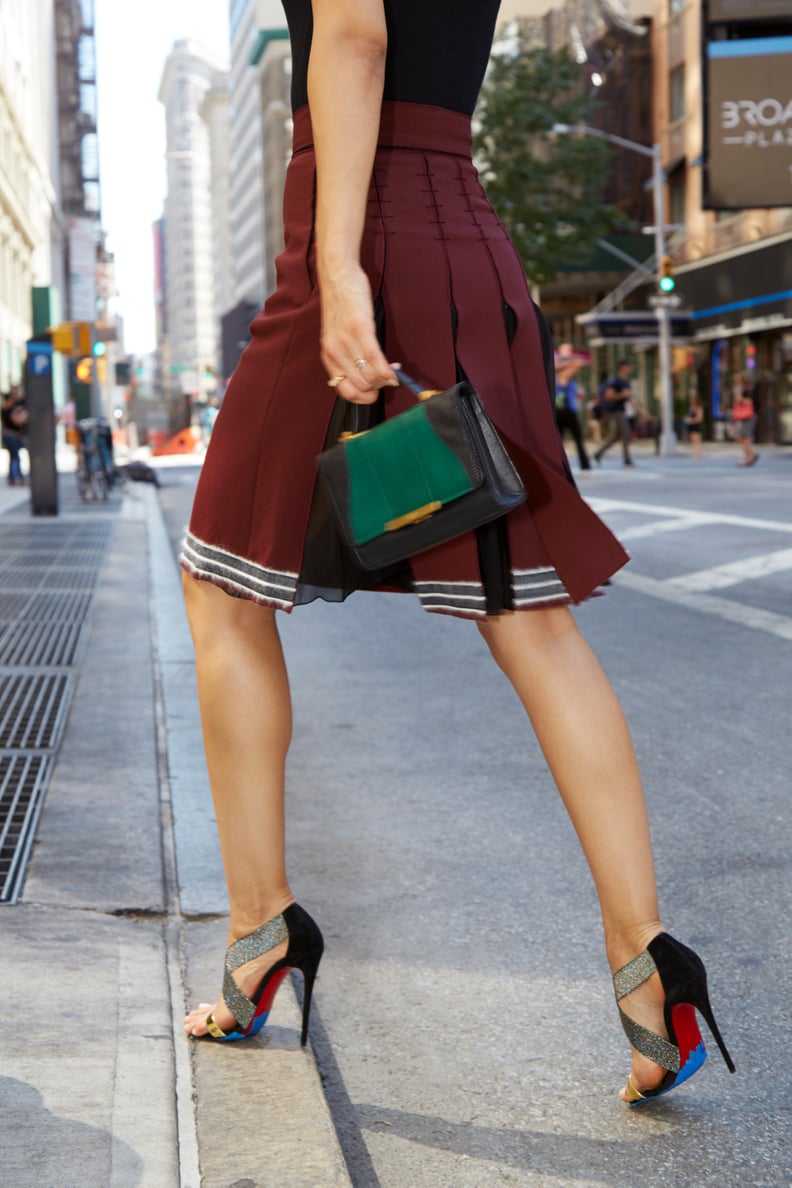 Hobbling Around in the Wrong Shoes Just Because They Look Cool Is Never a Smart Move
Blisters and band-aids and toe-stubs, oh my! Oh, the perils of walking in heels that just don't fit. Finding the right height for your arch, and the right silhouette — whether it's a wedge or a stiletto — takes a little trial and error. But don't buy the shoe just because it's your size and looks really great with your favorite bag. No one will be noticing your fancy footwear when you're limping down the street. Instead, select a style in which you can really strut with confidence.