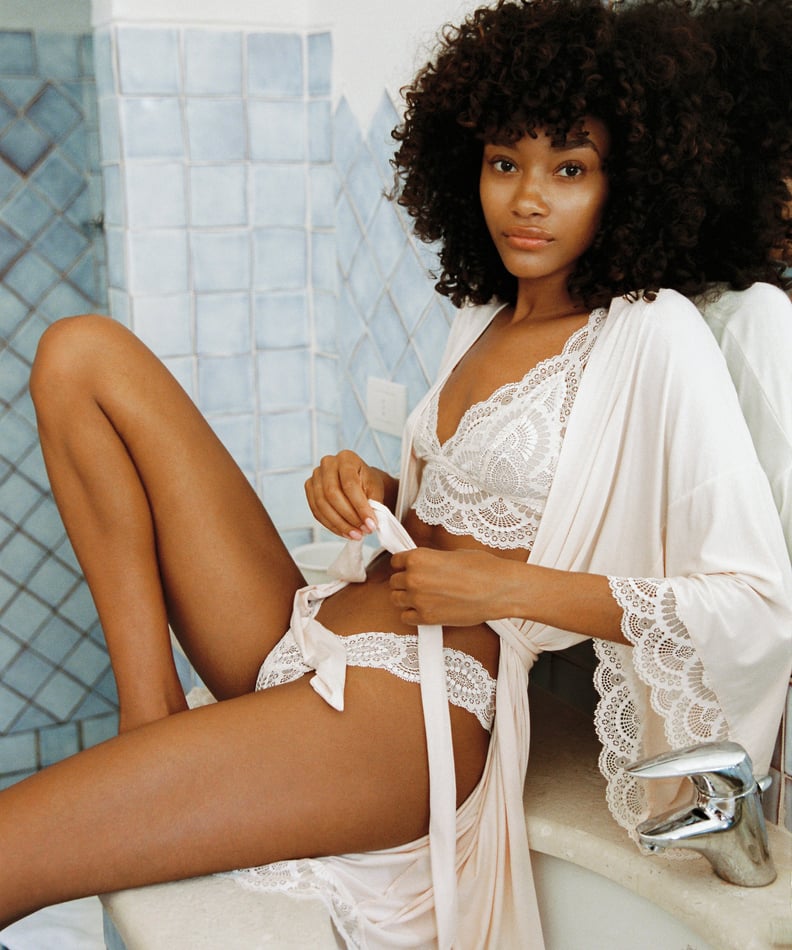 Courtesy of Eberjey
Courtesy of Eberjey
If you own a bra, a pair of underwear, or any sort of lingerie, you should be hand-washing these pieces consistently, so please keep reading if you're not sure how it's done. You've probably shelled out a fair sum of cash on your intimates, and we know you want to preserve their condition — especially for those times it feels appropriate to let them show. Even though there are ways to throw your underthings through the wash and get away with it, we wanted to find out what the most gentle tactic really is, because we cherish our lingerie.
We tapped our friends Jessica Gleckler, director of retail at Eberjey, and Kathleen Talbot, Reformation's chief sustainability officer & VP of operations, for some pro tips. Even though hand-washing is simple, there are dos, don'ts, and common mistakes to be aware of. Eco-friendly brand Reformation partners with Cosabella on a range of intimates, and Kathleen shed light on why hand-washing not only preserves your underwear, but benefits the environment:
"Unfortunately, all lingerie is made using some amount of synthetic material, which means when you wash it, tiny bits of plastic called microfibers shed and contribute to plastic pollution of our waterways. The good news is that by gently hand-washing your pieces in cold water, you can reduce the number of microfibers released." So just by taking the advice we've curated below, you'll be lengthening the life of your beautiful bra and panty sets, skipping the extra cycle on the wash (hello, you're saving energy!), and helping to protect the planet.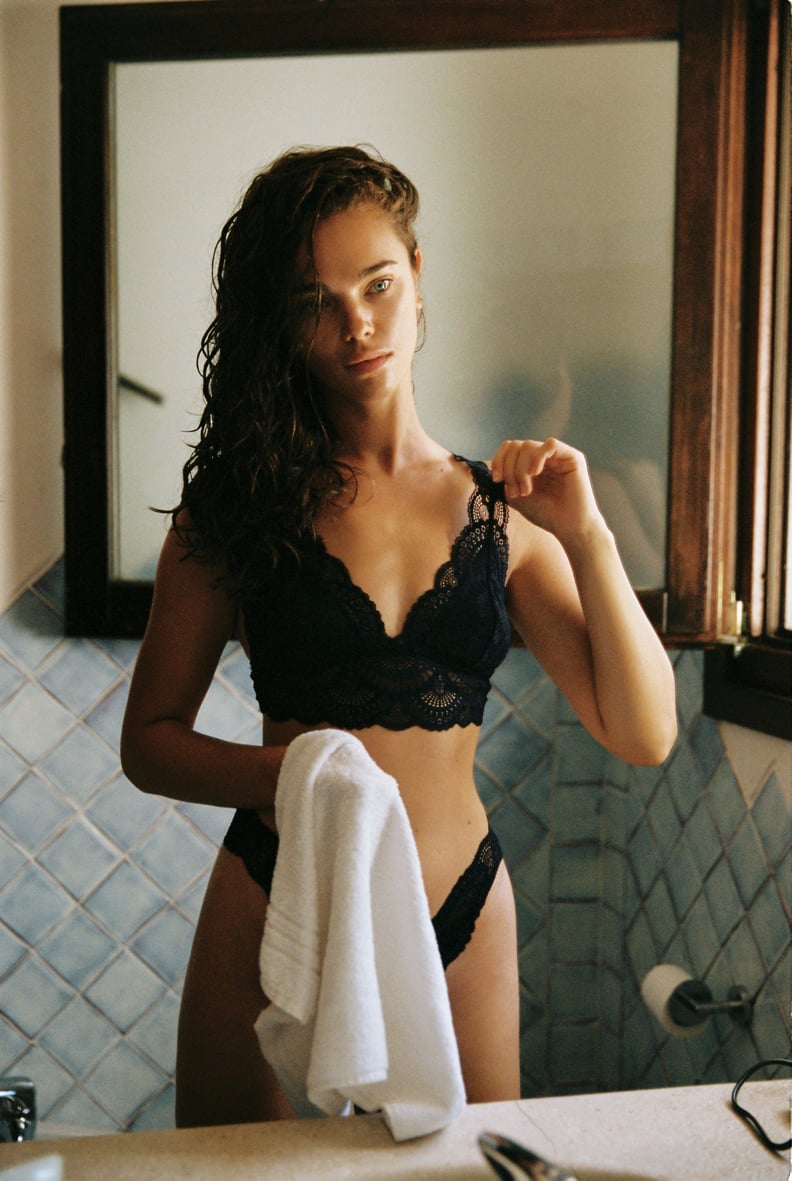 Why You Should Hand-Wash Your Bras and Underwear
Intimates made of lace, cotton, underwire, etc. should always be washed by hand, unless otherwise specified on the tag. Underwire bras should be hand-washed because you obviously want these bras to keep their shape. The easiest, no-frills tactic is to let the pieces soak in room temperature water with a dash of your favorite delicate wash for 30 minutes. Then rinse with cold water.
How Often Should You Hand-Wash Your Intimates?
The more often, the better. Hand-washing your bras and underwear preserves their life span and the quality and cleanliness of the material. Hand-washing prevents shrinkage, and it's the best for environmentally friendly reasons! Hand-washing uses less water and no electricity, keeping your process energy efficient, so do it whenever you can and minimize your time with the washing machine.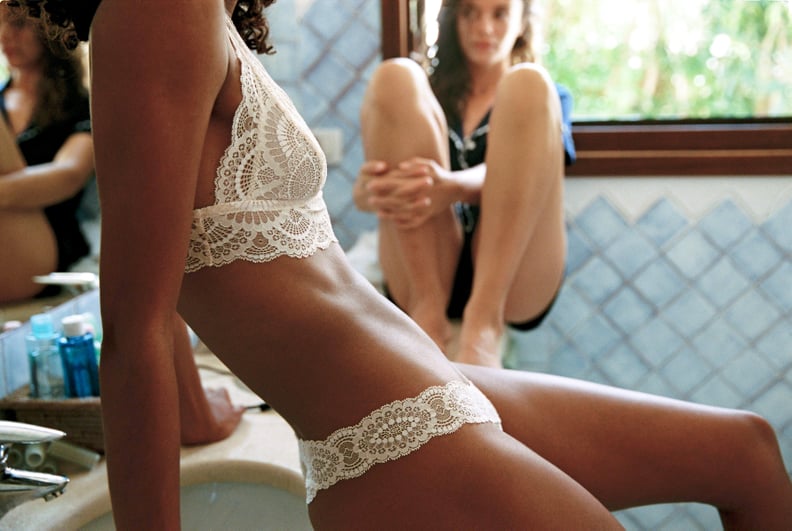 Where to Hand-Wash Your Bras and Underwear
How to Hand-Wash Bras and Underwear in the Sink
Whatever you do, make sure the water temperature isn't piping hot. If you're going to use detergent, you should be sure it's a delicate one meant for washing intimates and that you'll have access to the sink you're using for over 30 minutes.
Can You Hand-Wash Your Intimates in the Shower?
Even though any source of running water will help you get your intimates clean, it's preferred that you soak the pieces first, so a basin, sink, bathtub — even a large bowl! — is better.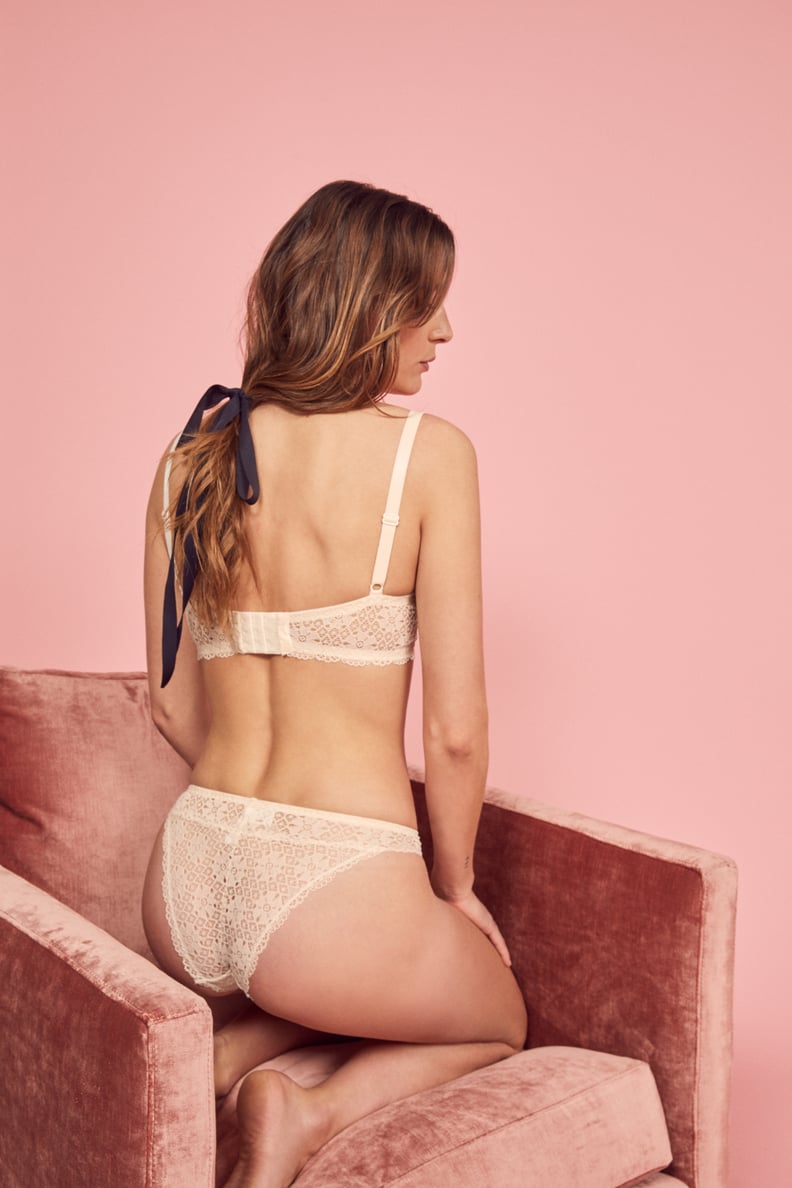 What Should You Hand-Wash Your Bras and Underwear With?
Jessica from Eberjey recommends The Laundress Delicate Wash, ensuring that a little dash goes a long way. Hard detergents and bleach are major no-nos when it comes to hand-washing lingerie.
How to Hand-Wash Bras With Woolite
This is definitely a great option for washing bras. It's gentle and won't be harmful to the fabric. You can definitely add a dash of this to your soaking basin if it's what you have on hand.
Can You Use Shampoo?
Shampoo is not recommended, mostly because it's a little too soapy, which can be harsh on some materials — you're better safe than sorry! If you have non-scented baby shampoo, however, this is definitely more delicate and you can get away with it.
Can You Skip Detergent Altogether?
You can definitely soak your intimates without any detergent at all. Jessica recommends doing this every other wash, but just letting your pieces soak a little longer than the regular 30 minutes. If you want to skip the detergent but you love a fresh, clean scent, grab one of your essential oils, mix it with hot water, and throw it into the sink to soak.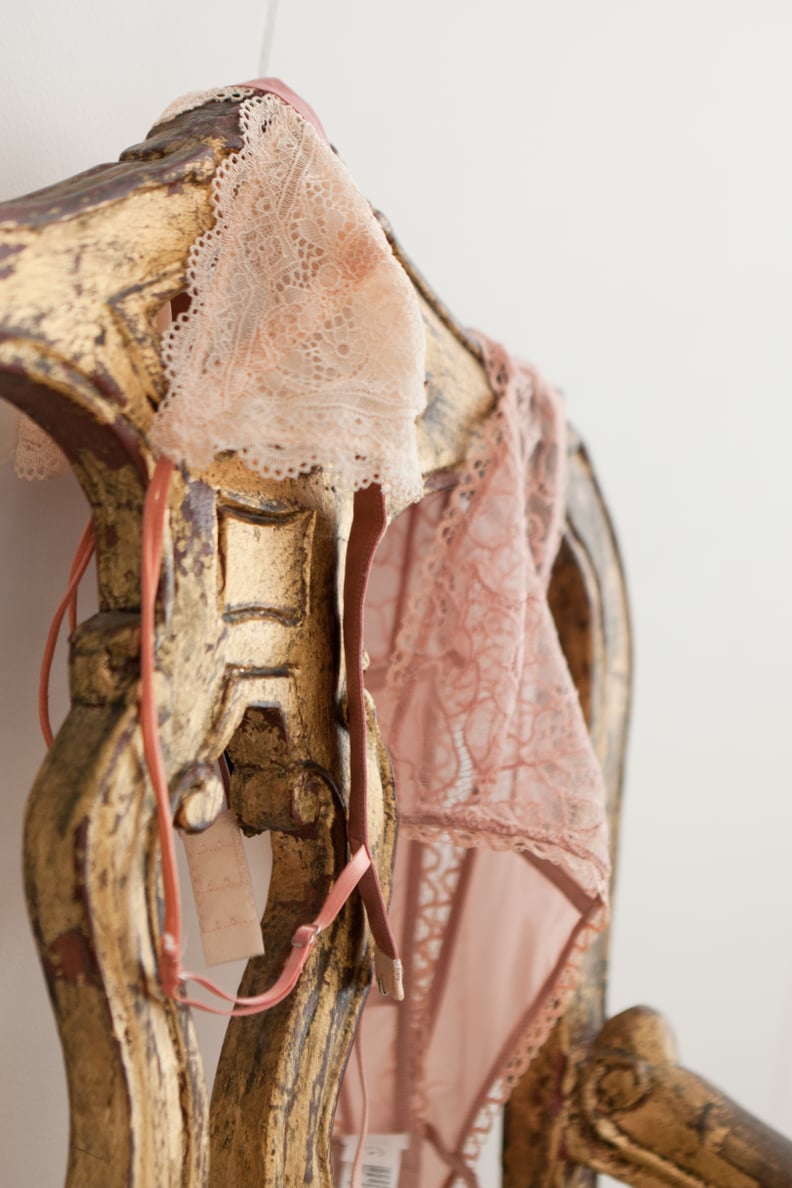 What's the Most Common Mistake People Make When Hand-Washing Lingerie?
If you hand-washed your intimates in the sink, you're on the right track! Don't ruin it by throwing them into the dryer right after. Let them air dry by lying them on a flat, clean surface or hanging them on furniture, a drying rack, etc. — as long as they're not hanging in the sun — then you run the risk of discoloring your fabrics. While you're in the process of washing them, don't twist or scrub your delicates. It's easy and simple enough to just let them soak.