As POPSUGAR editors, we independently select and write about stuff we love and think you'll like too. If you buy a product we have recommended, we may receive affiliate commission, which in turn supports our work.
If you swear by a baseball cap for almost every outing, there's a good chance it gets dirty quickly. Between shielding you from the sun and serving as a fashion accessory day in and day out, your go-to baseball cap will eventually start to smell or look worn out. Even if you don't wear it that often, one long day of running errands, hiking, or traveling with your hat on will naturally cause you to sweat. And if you wear your cap with makeup on, you may also notice some foundation stains once you take it off. Depending on how often you wear your baseball cap, you may have to clean it weekly or a few times a year, but with these cost-saving hacks and tried-and-true tips, you're bound to extend its life cycle.
First things first, skip the washing machine and dryer, as they can damage the shape of your hat. Similarly, bleach products can ruin the original color, print, or threaded embroidery. Keep in mind that if your baseball cap is only mildly dirty, a quick soak in the sink can, in most cases, do away with a sweaty smell or small stains. Meanwhile, a lint roller can easily ensure it's free from dust and dirt. Sometimes, all your hat needs is the aforementioned touch-up to look fresh. Deep cleaning, on the other hand, requires a special set of products, skills, and often even an inquiry made to the brand of your hat as a resource for learning about specific fabrics. Ahead are some quick rules of thumb.
Can You Clean a Baseball Cap in the Dishwasher?
While some people opt for this option, others prefer to go the extra mile and handle it themselves. If you decide to go the dishwasher route, be sure to set a gentle cycle and wash your baseball cap in cold water with bleach-free detergent.
The Right Way to Wash a Hat
According to YouTube creator Andrea Jean Cleaning, you can tackle tougher stains with the following toolkit: warm water, dish soap (specifically from Dawn), a brush, and a stain remover. In a viral tutorial posted in September 2020, she advised followers to pretreat the stain by applying stain remover on dirty sections, then gently scrubbing these areas. The next steps involve soaking it in a bowl of warm water and dish soap, then brushing it carefully. Later, rinse the hat in cold water, and let it air-dry so as to keep its form and structure.
Now that you've learned the best way to clean your cap, feel free to upgrade your collection with a selection of cool styles.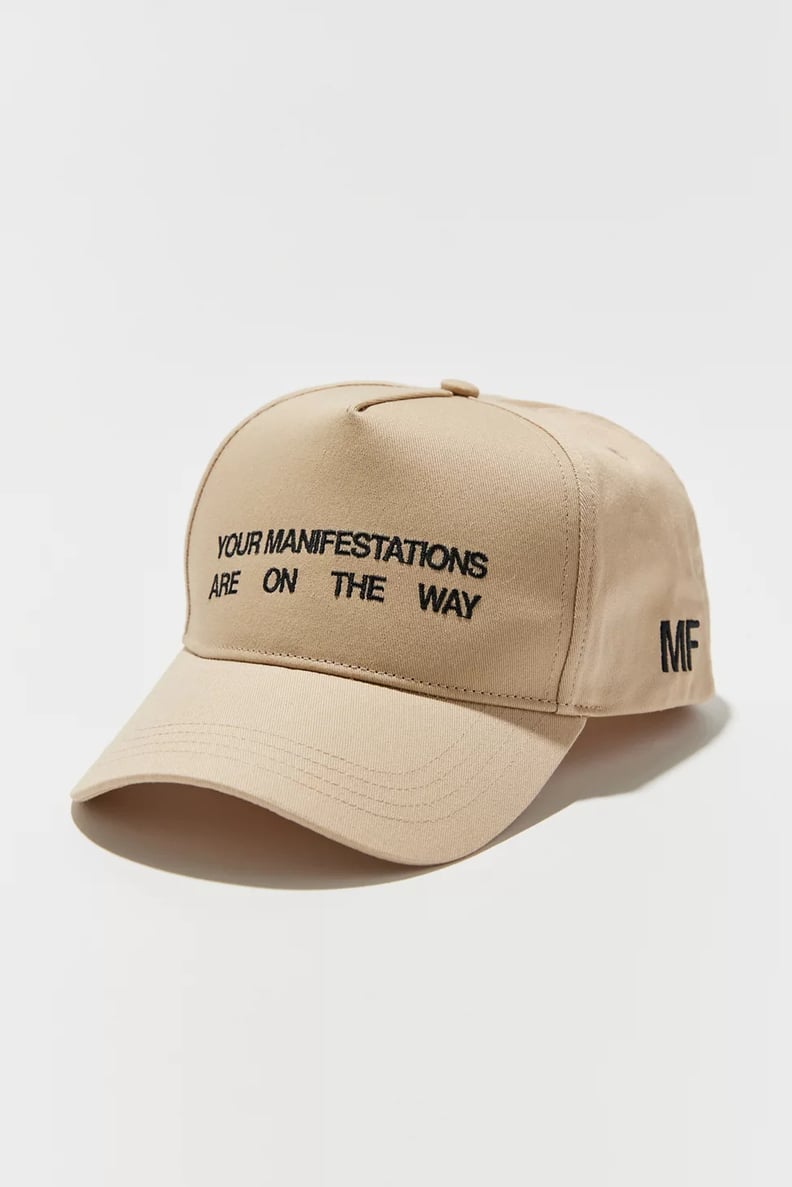 The Mayfair Group Manifestation Baseball Hat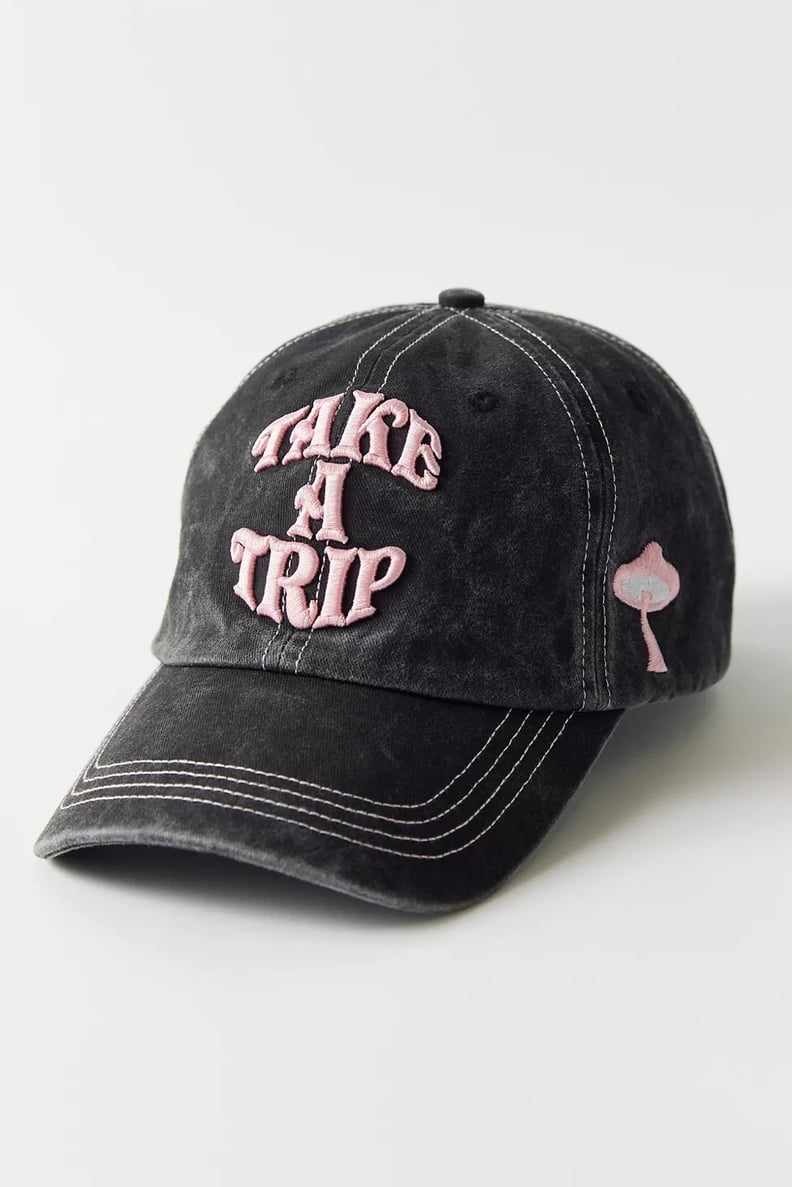 Take a Trip Baseball Hat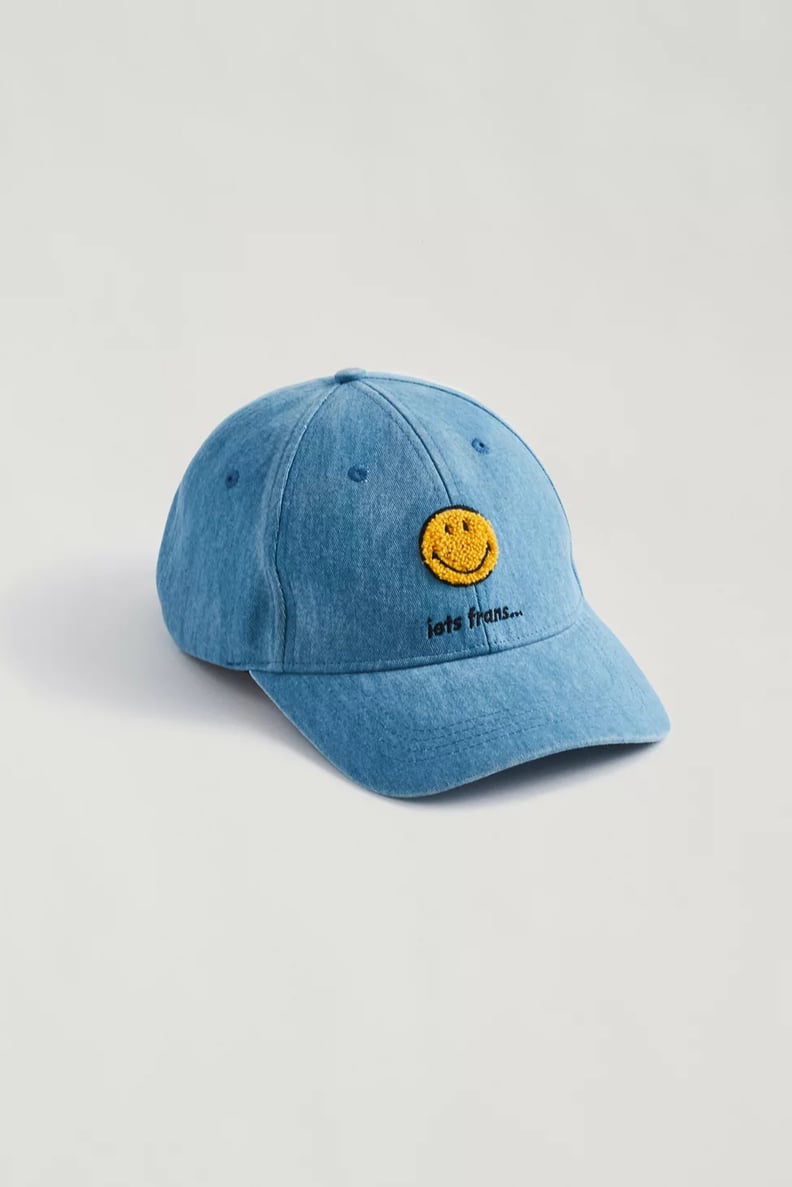 Iets Frans . . . X Smiley Denim Baseball Hat